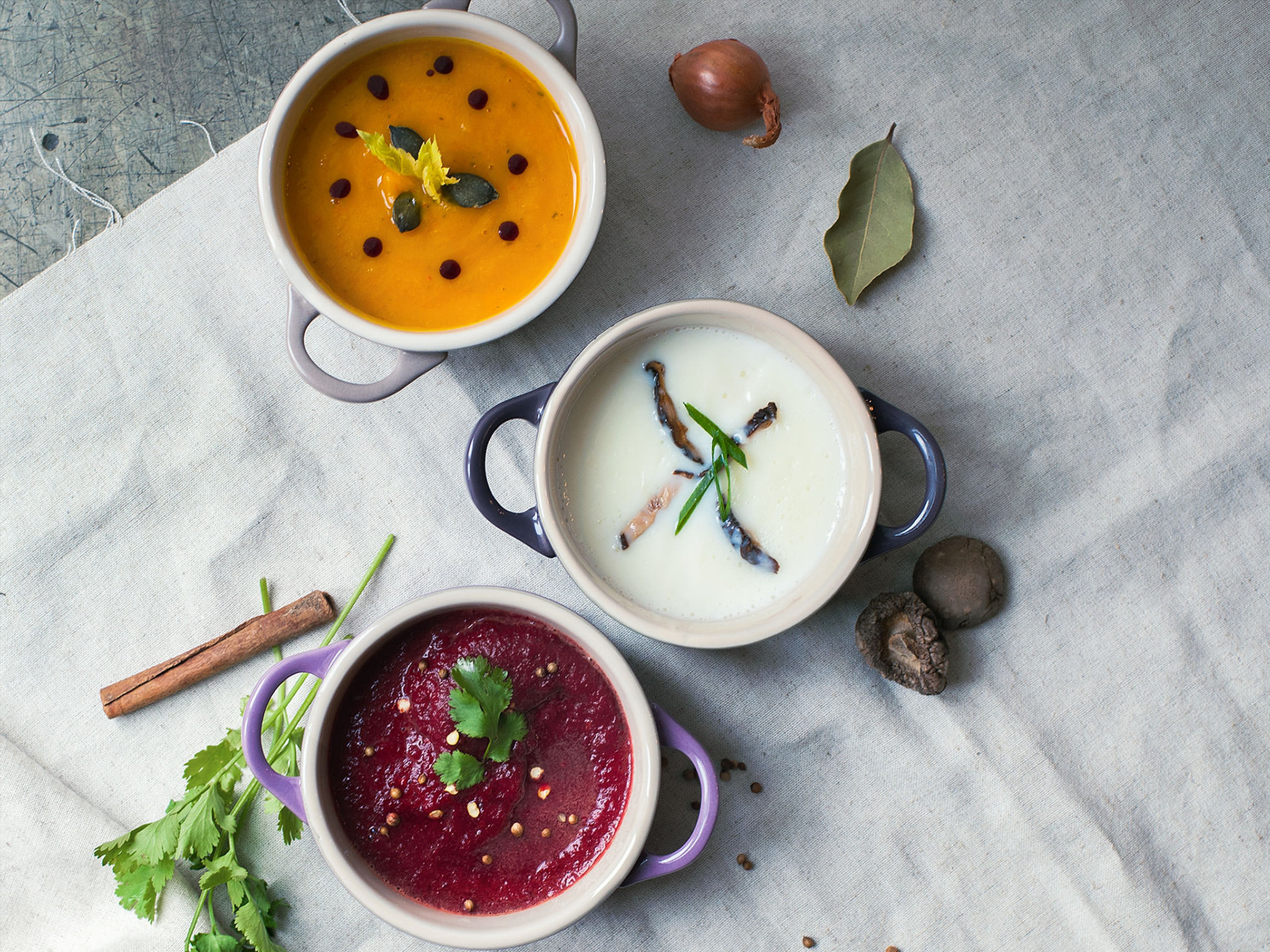 6 Creamy Soups Travel the World
I have nothing against a chunky stew or a clear bouillon, but the toe-warming properties of soup are strongest in those that are creamy and rich.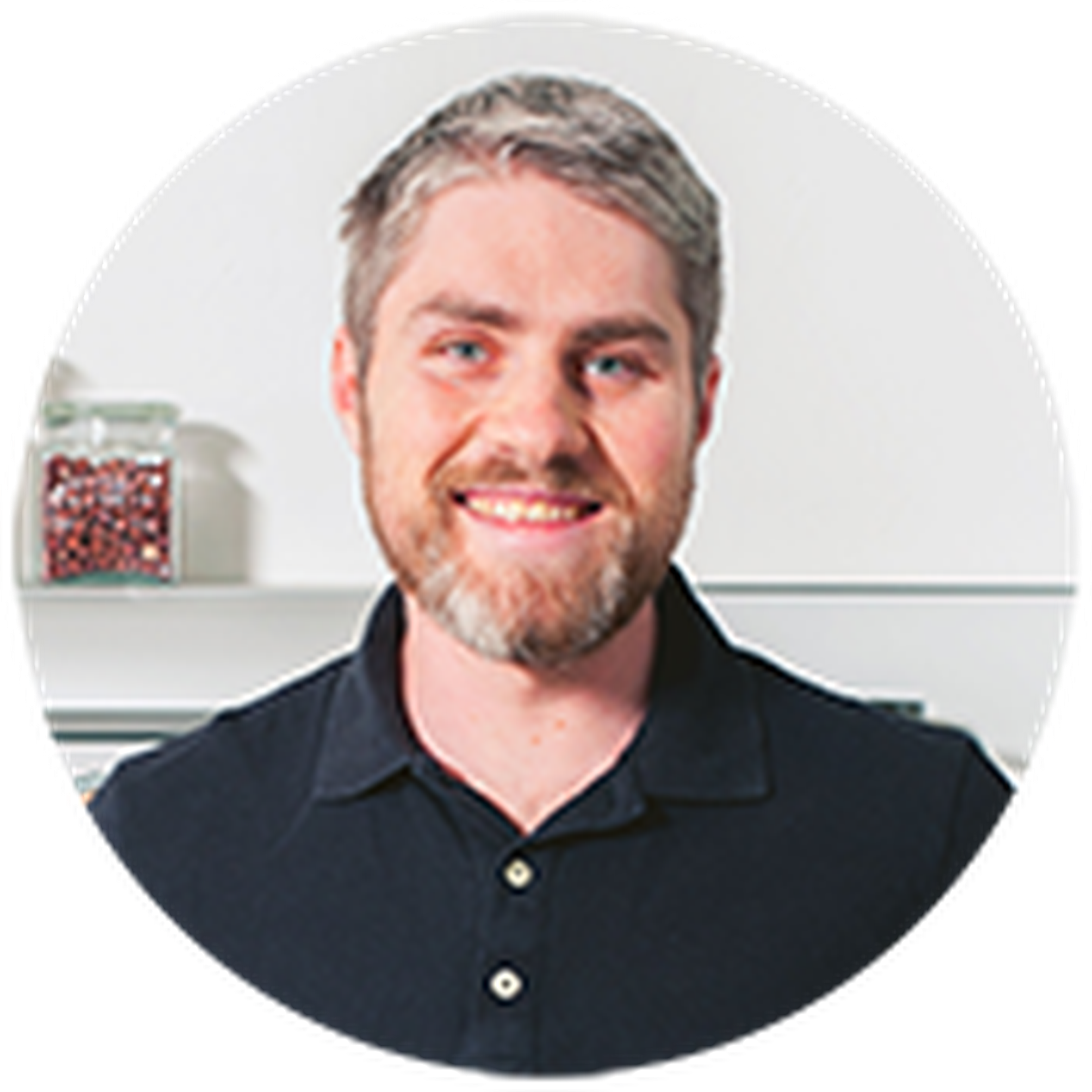 Let's have a look at six creamed soups and how you could take them in new directions:
Creamy mushroom soup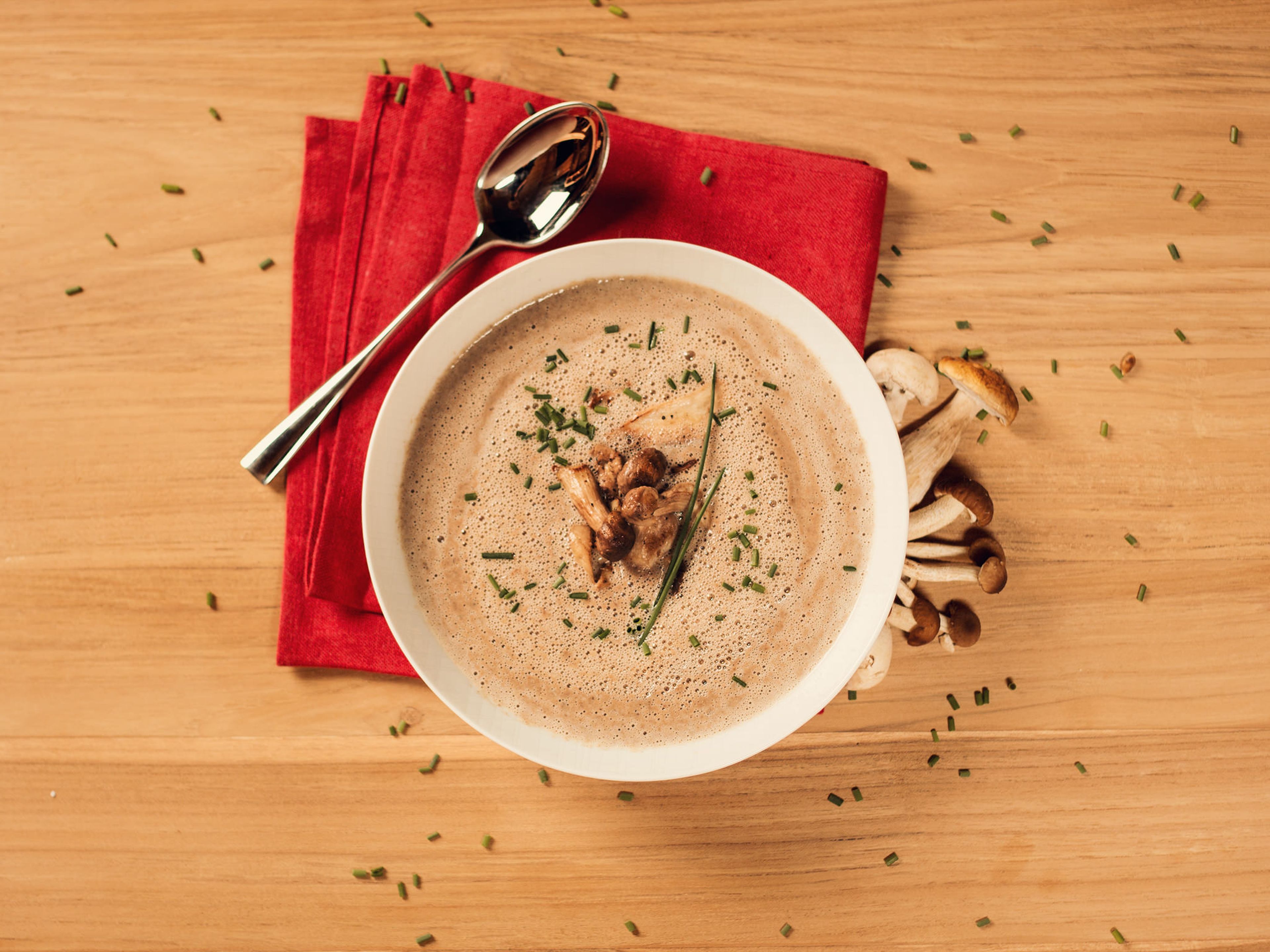 → Go to recipe
Take this soup on a sunny South-East Asian vacation by using shitake mushrooms and substituting coconut milk for the egg yolks and cream. Lemongrass, lime leaves and ginger are key. Finally, top it off with plenty of herbs like cilantro and Thai basil.
Hokkaido ginger soup with candied pumpkin seeds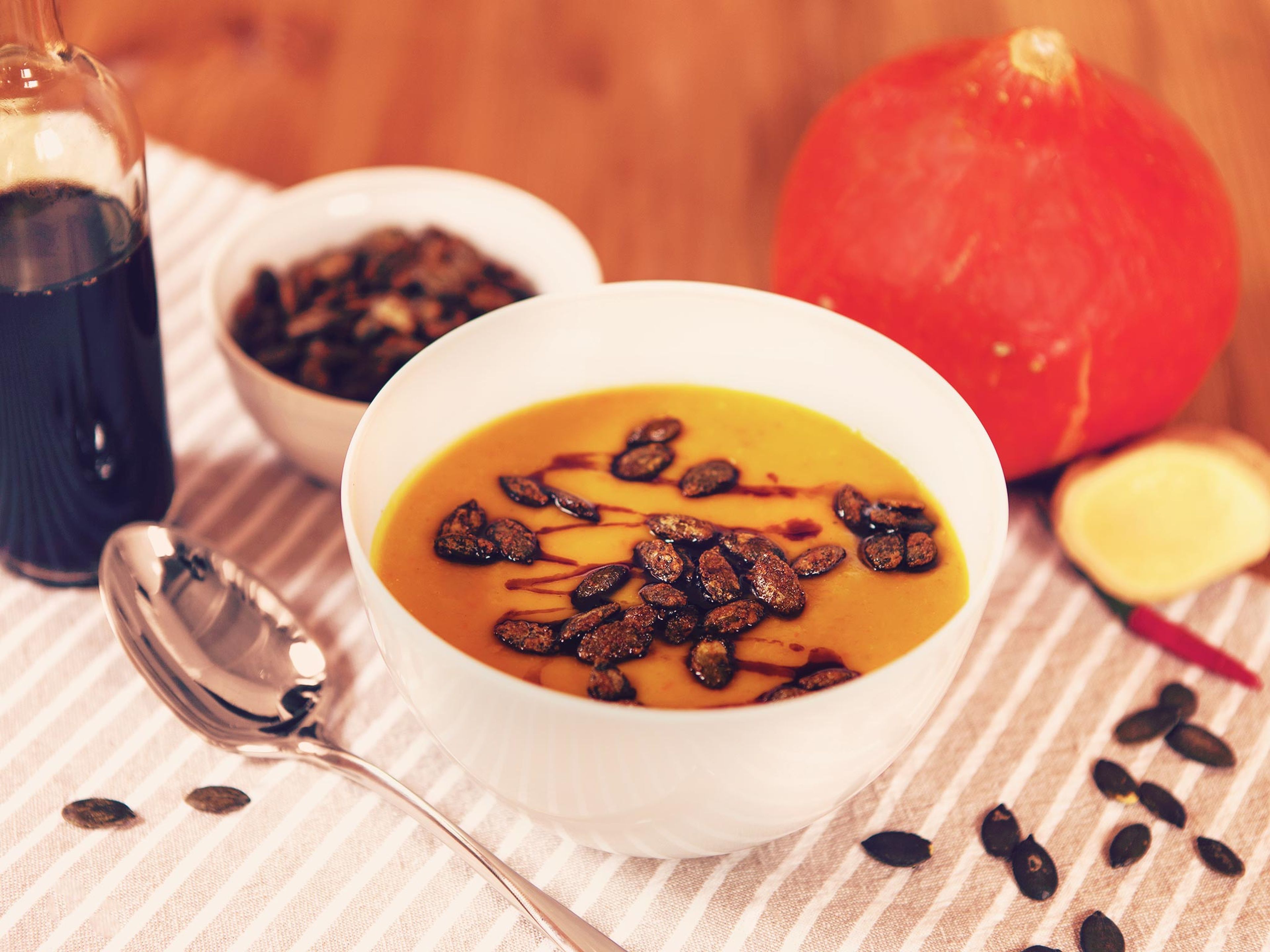 → Go to recipe
This soup can spend some time in the south of France. Omit the ginger and chili, instead be generous with garlic, thyme, bay leaf, and oregano. Add a touch of lavender to your caramelized seeds and grate some horseradish over the top of the soup.
Red beet soup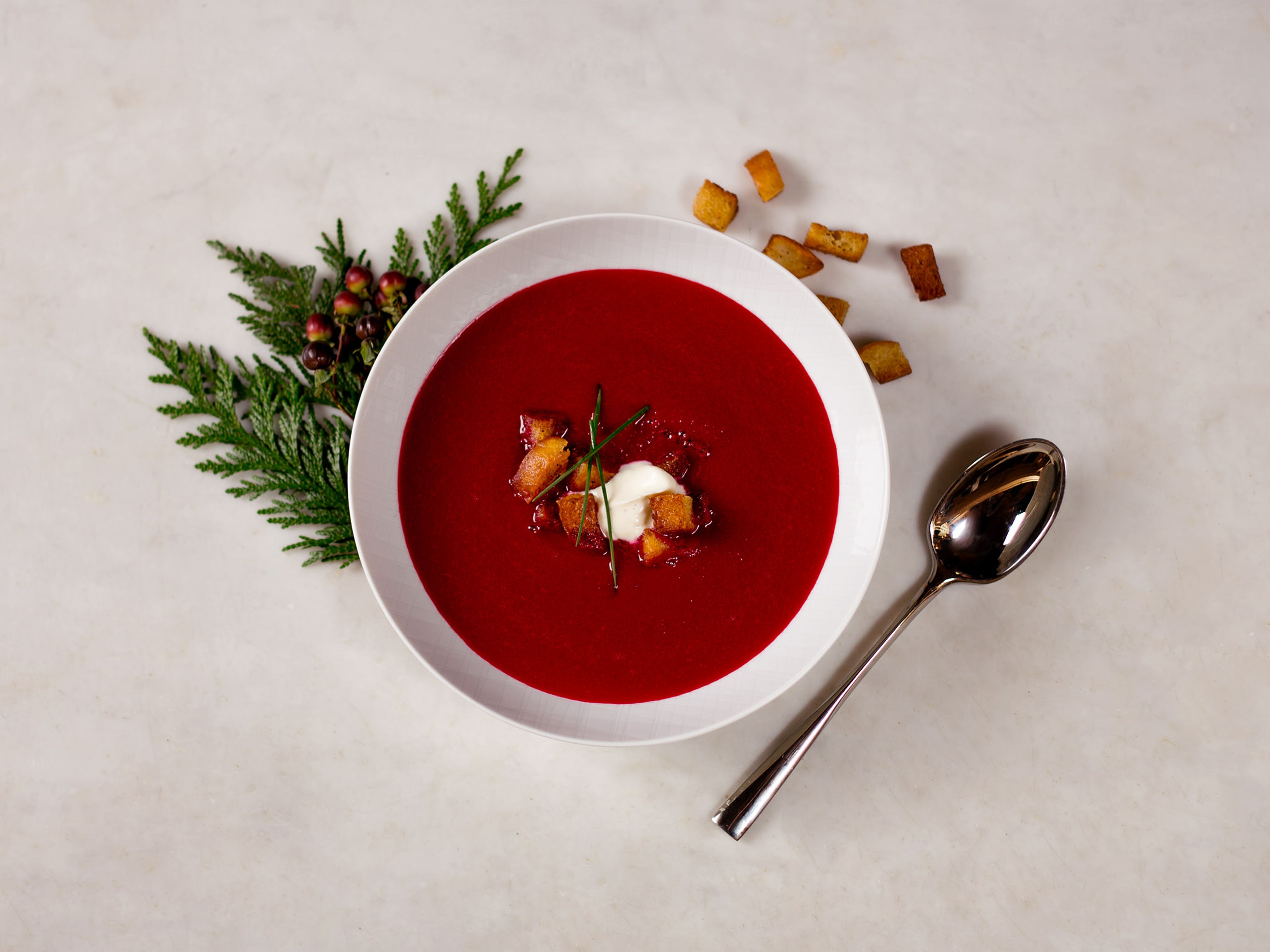 → Go to recipe
This soup is going to India, where the beets will make their acquaintance with ginger, cardamom, and coriander. Toast a few cumin seeds along with the croutons.
Roasted cauliflower soup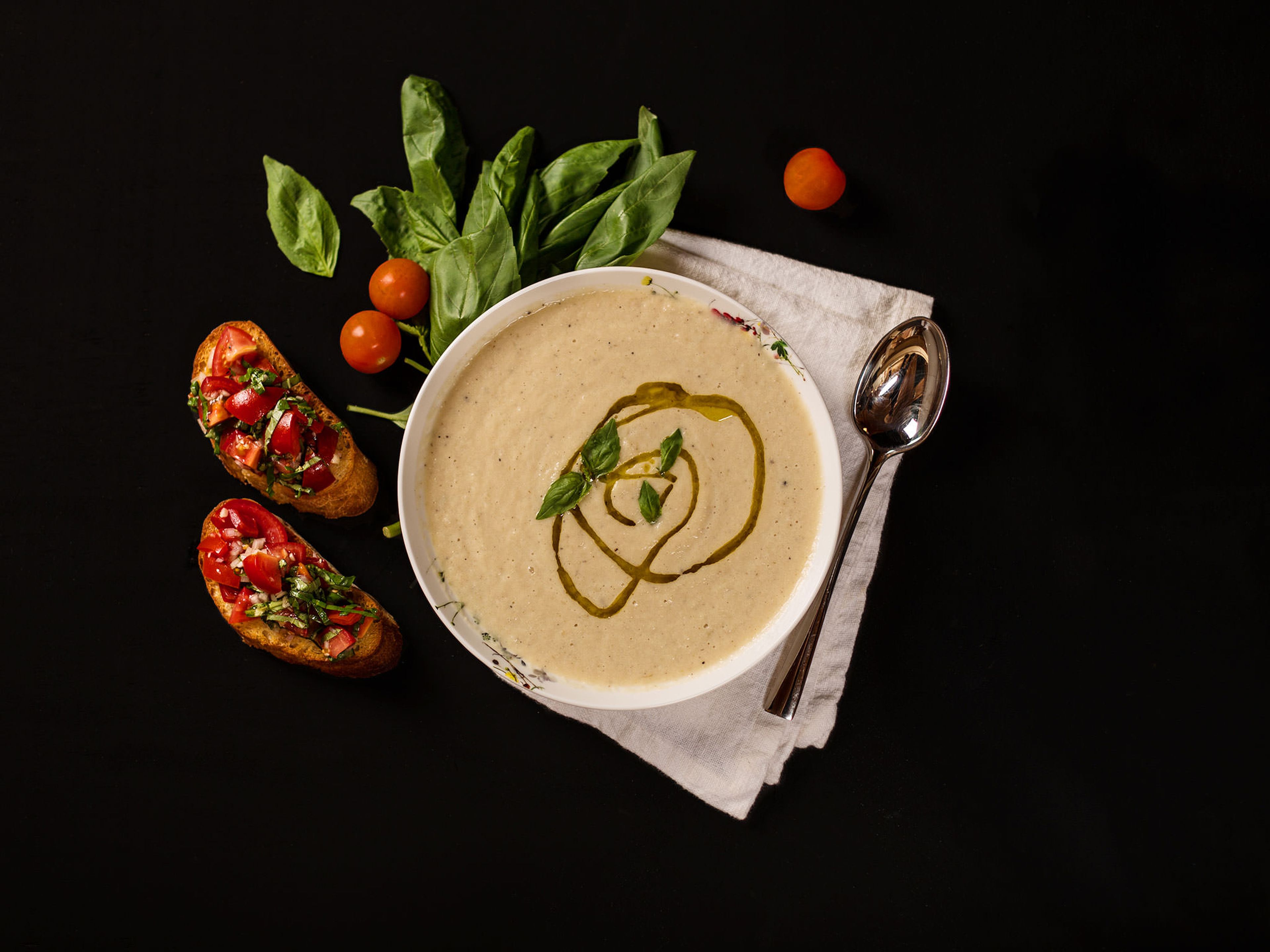 → Go to recipe
Replace the cauliflower with broccoli, wilt some spinach in the soup just before pureeing it, and garnish it with lots of torn basil and ground Parmesan. Bella Italia here we come!
Roasted tomato soup with cilantro crema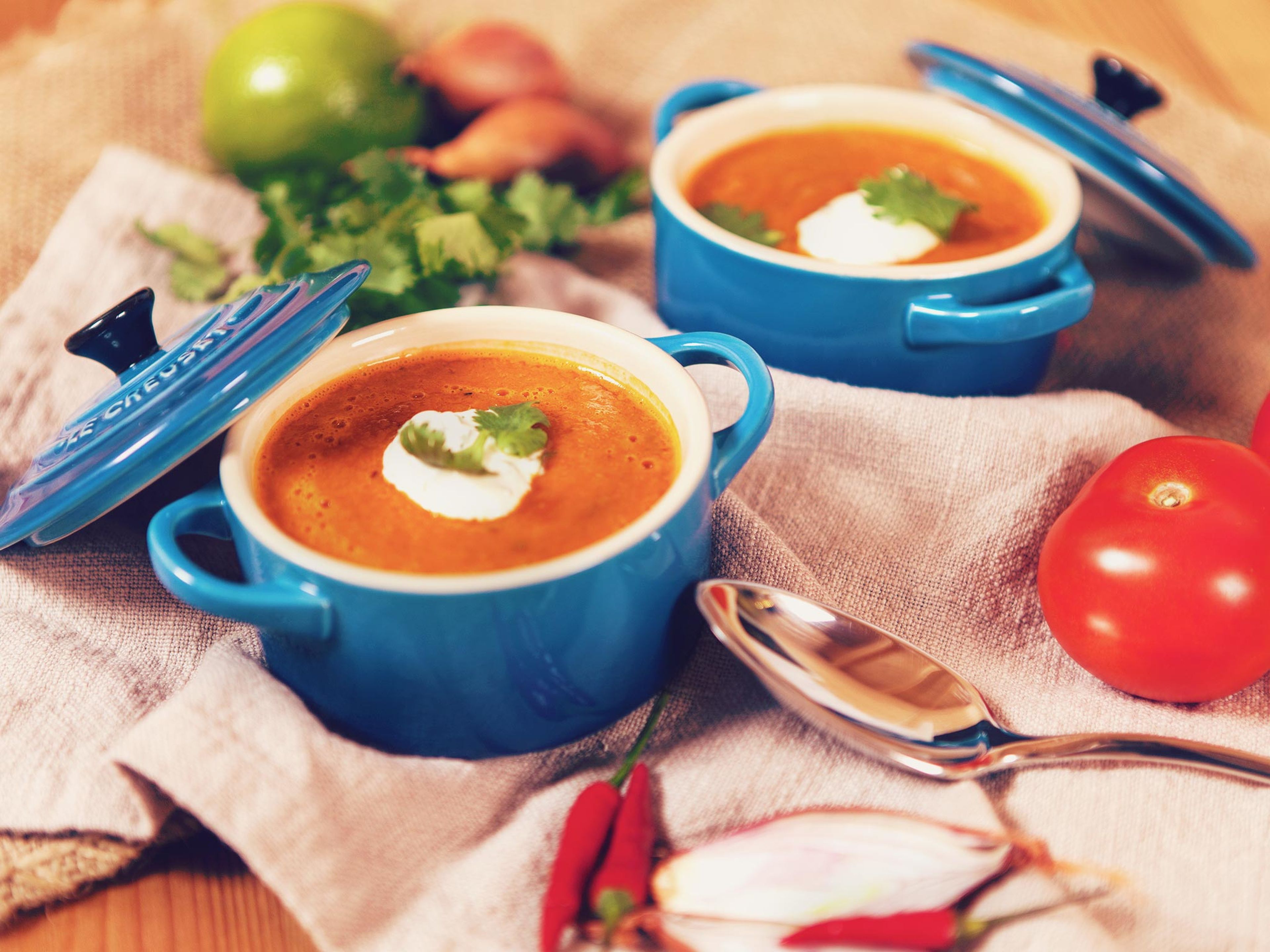 → Go to recipe
Scandinavia, we're on our way! Leave the lovely char on those tomatoes, add a sprinkle of caraway seeds, and simply replace the cilantro in the sauce with a mix of parsley and dill.
Sweet potato soup with chili tomatoes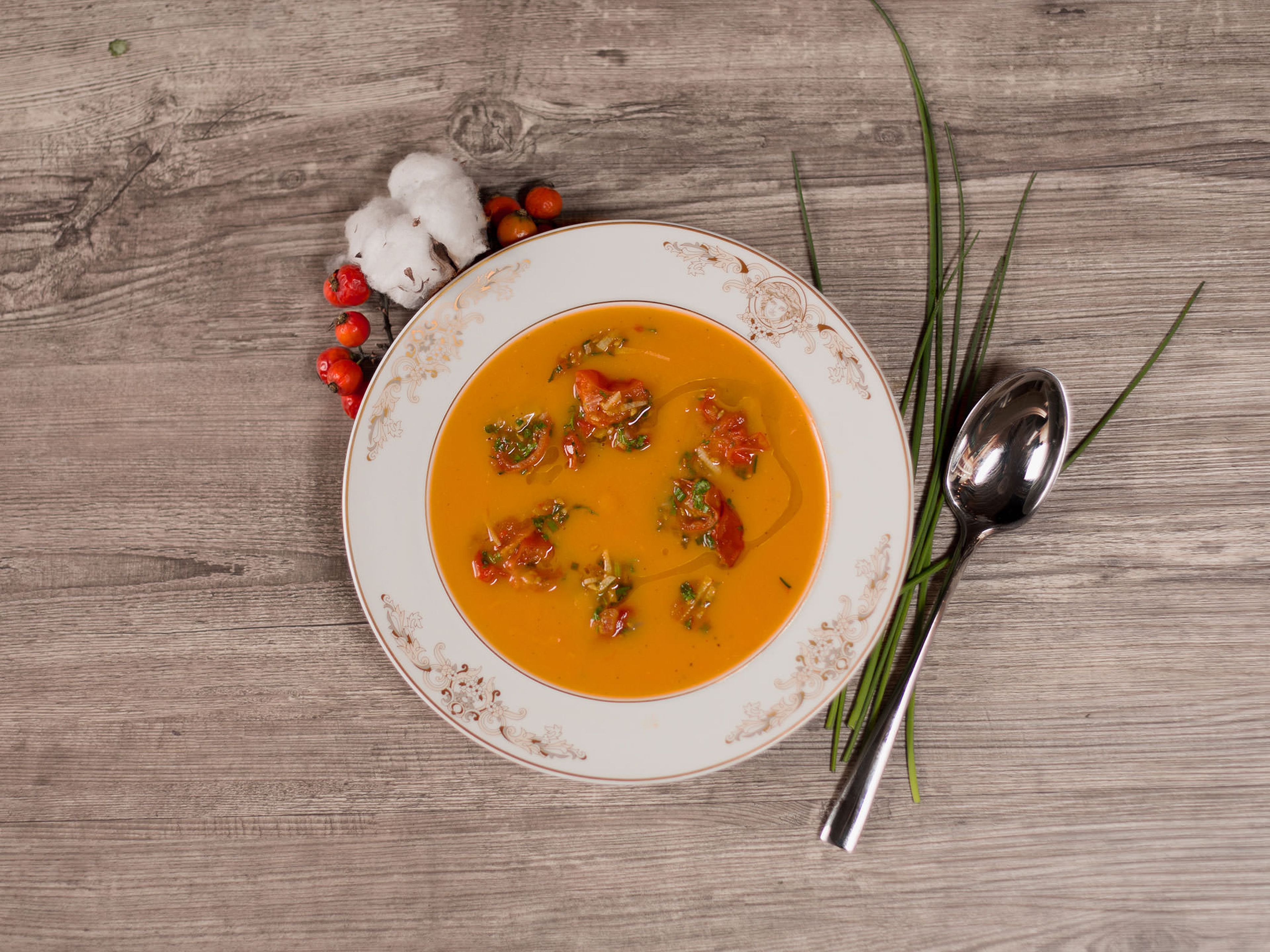 → Go to recipe
You're already almost in Mexico with this soup, so let's take the ride all the way with a touch of cumin and some bell peppers in the soup and cubes of perfectly ripe avocado as a garnish.
Published on December 2, 2015
More delicious ideas for you