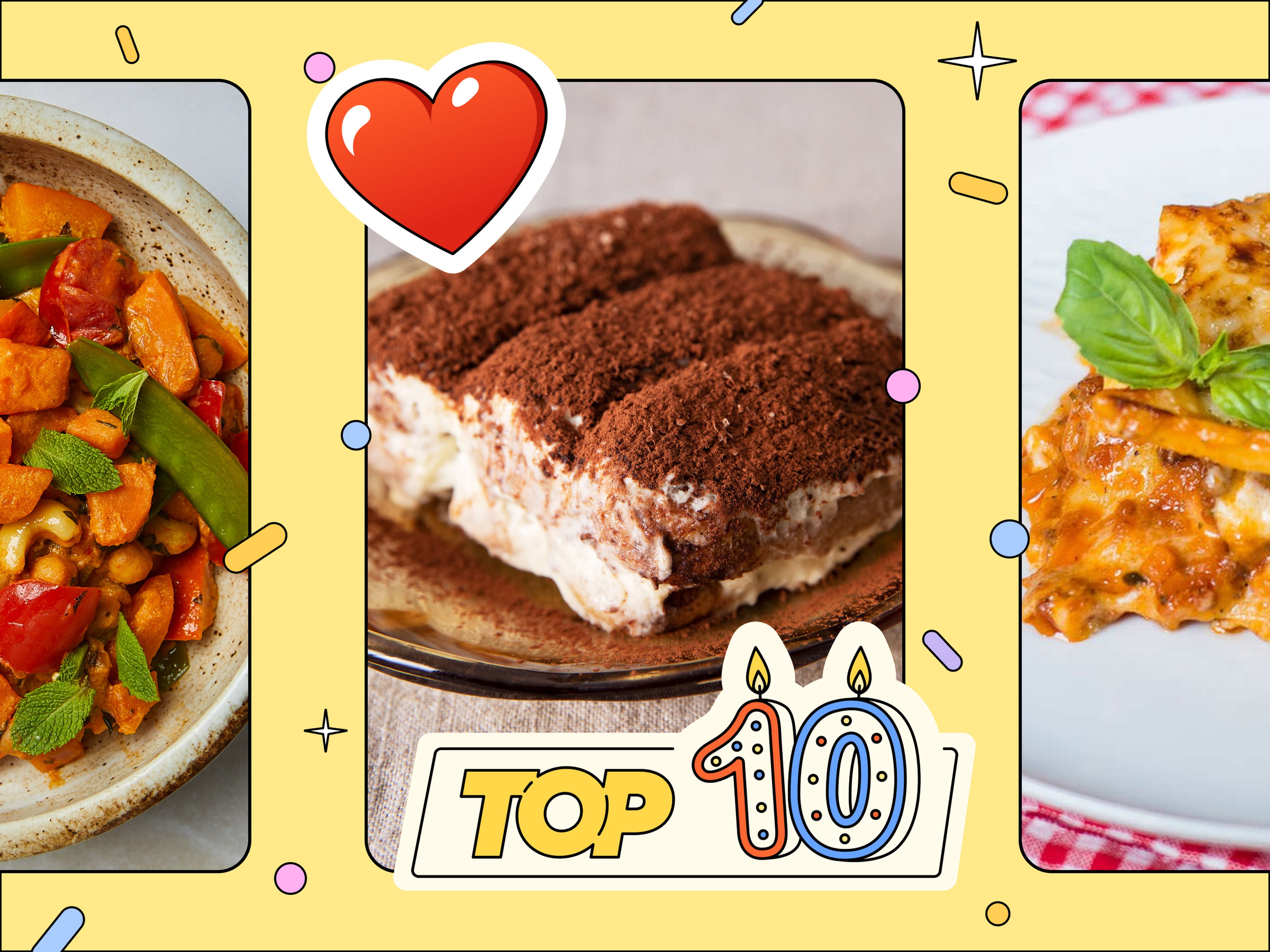 Kitchen Stories TOP 10: Our Most Loved Recipes of All Time
Get ready for the countdown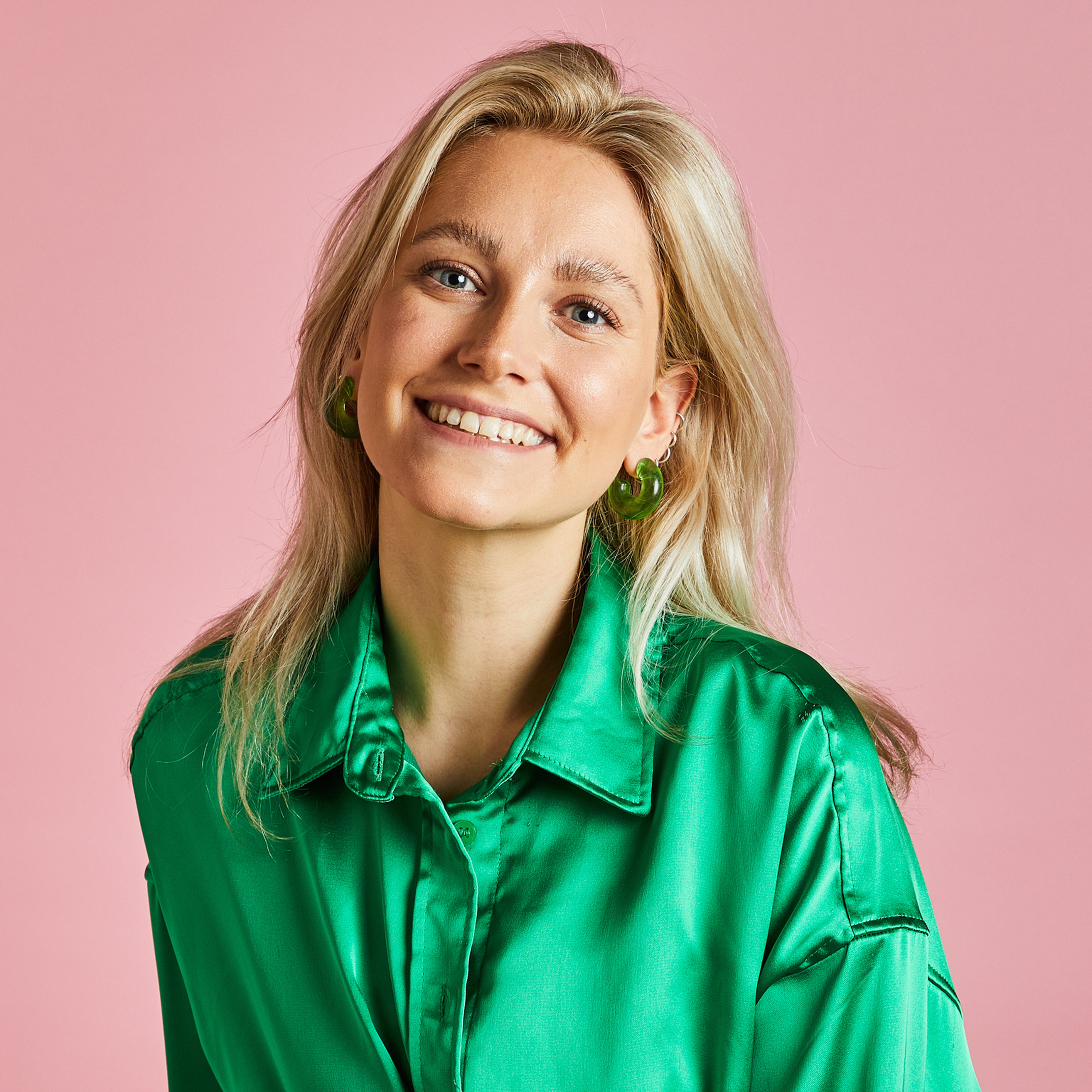 Food Editor at Kitchen Stories
Kitchen Stories turns 10! To celebrate our birthday, we are launching a series of articles to bring you our Kitchen Stories Top 10: most loved recipes, best cooking hacks, quickest weeknight dinners, personal team favorites, and most controversial recipes. Ready for the best of the best? Let's go!

In 10 years of culinary ideas, recipe development, test cooking, and tasting together to perfection, an impressive number of recipes have accumulated in our Kitchen Stories archive. You want to know exactly? To date, there are over 10.000!
With each and every one of these recipes, we want to show you and encourage you that truly anyone can cook.

Among the numerous recipes, here are the crème de la crème of our entire collection: We have collected 10 all-time favorite recipes that are most popular with our community, and have proven to be absolute hits over time. From sweet classics to savory delights across different countries of origin, there's definitely something for everyone!

By the way: You'll find some of these recipe favorites and many more delicacies in our brand-new Kitchen Stories cookbook Everyday Cooking from October 2. Pre-order now via our store!
Top 10 Most Loved Recipes of All Time
What are we waiting for? Let's dive right into our 10 most popular recipes of all time, which you may already be familiar with. Curtain up!
10th Place
Manhattan cheesecake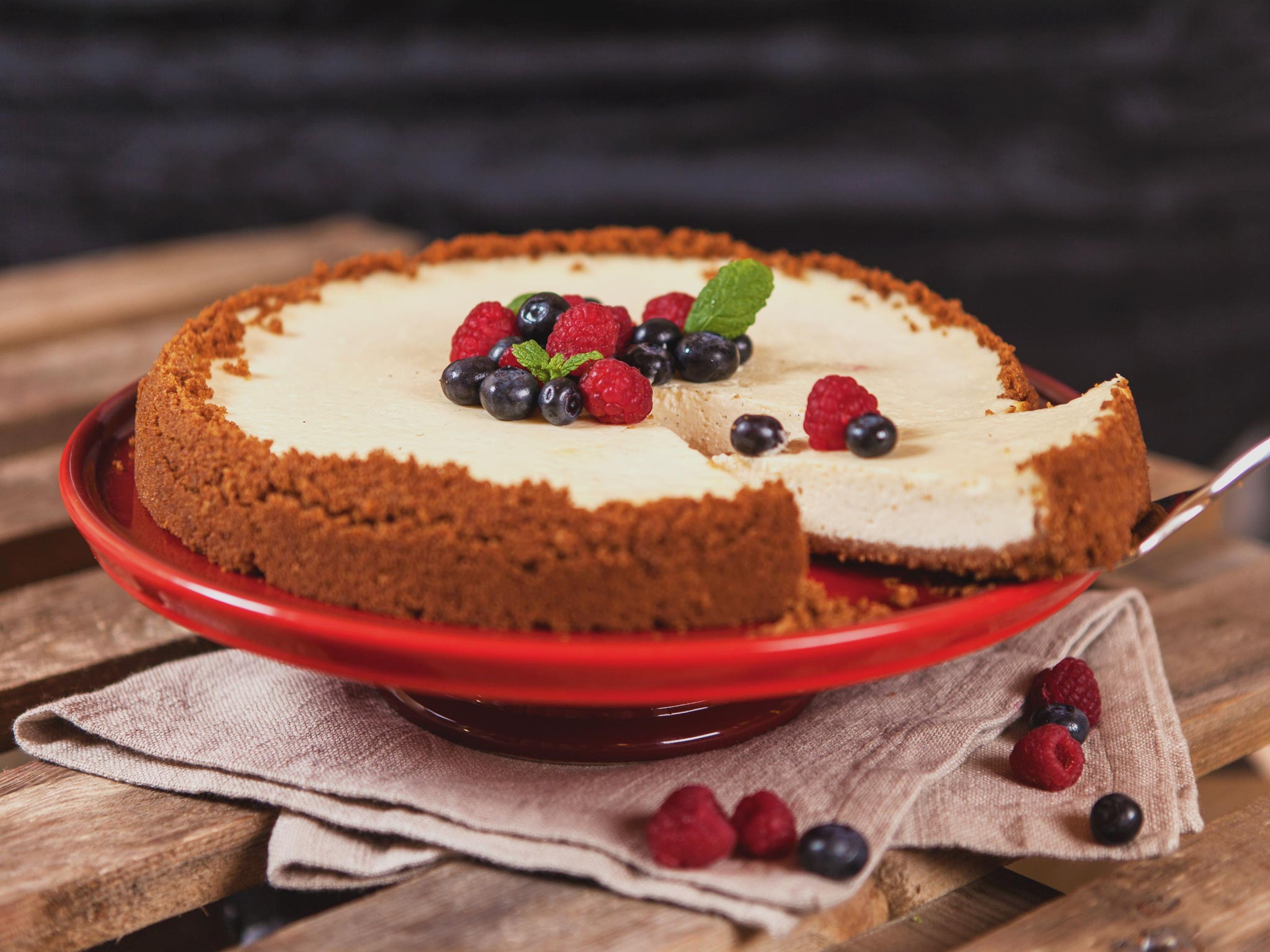 → Go to recipe
As befits an American cheesecake, cookie crumbs adorn the base, which is then topped with a generous mixture of cream cheese and sour cream. In our house, this is a true classic that never fails to capture hearts–especially when served with fresh berries.
9th Place
Classic French toast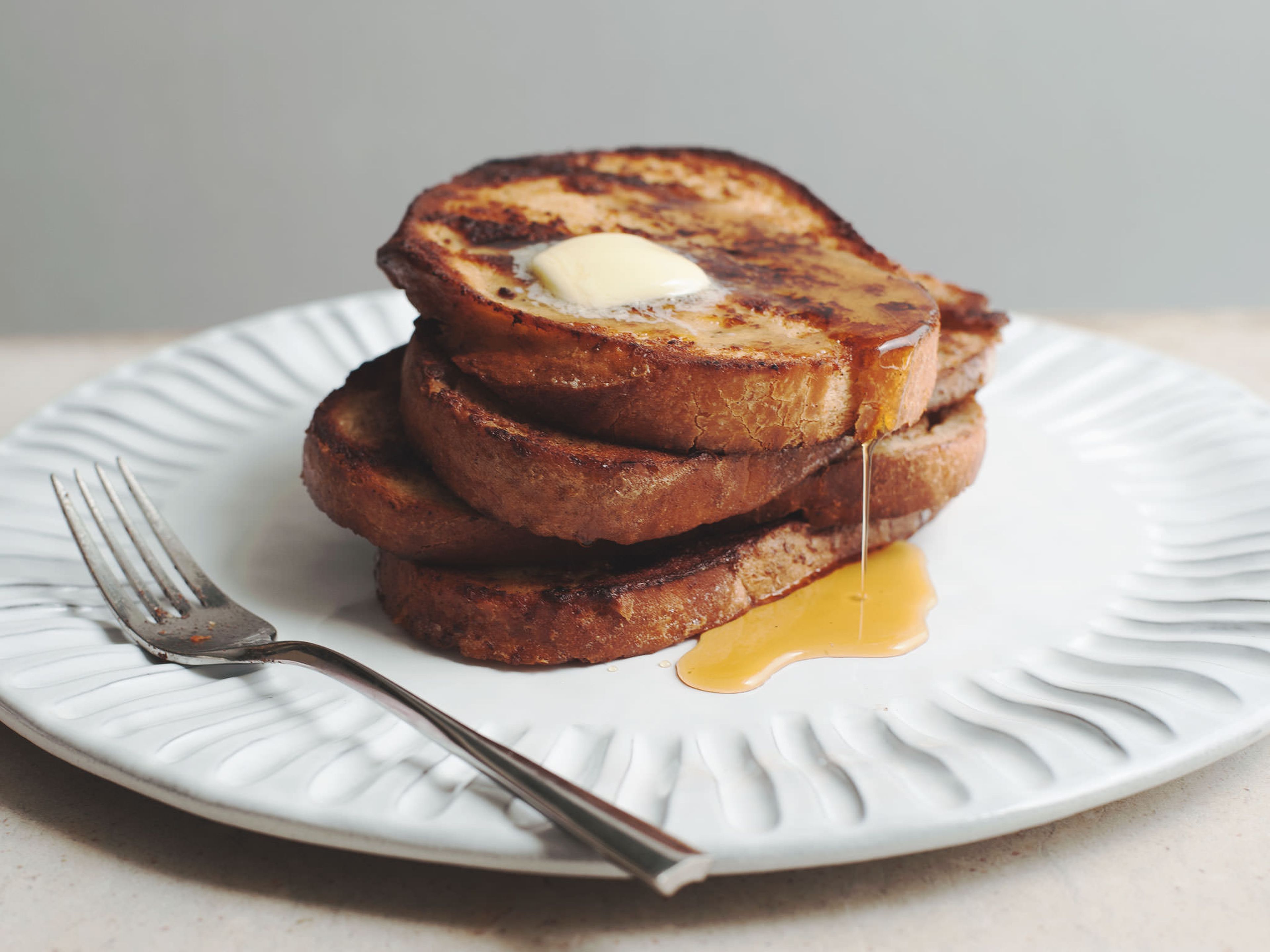 → Go to recipe
Whether it's called French toast or Arme Ritter in German, bathed in milk and pan-fried, this brunch classic transforms stale bread into an absolute staple–the golden delight on our list!
8th Place
Sweet potato curry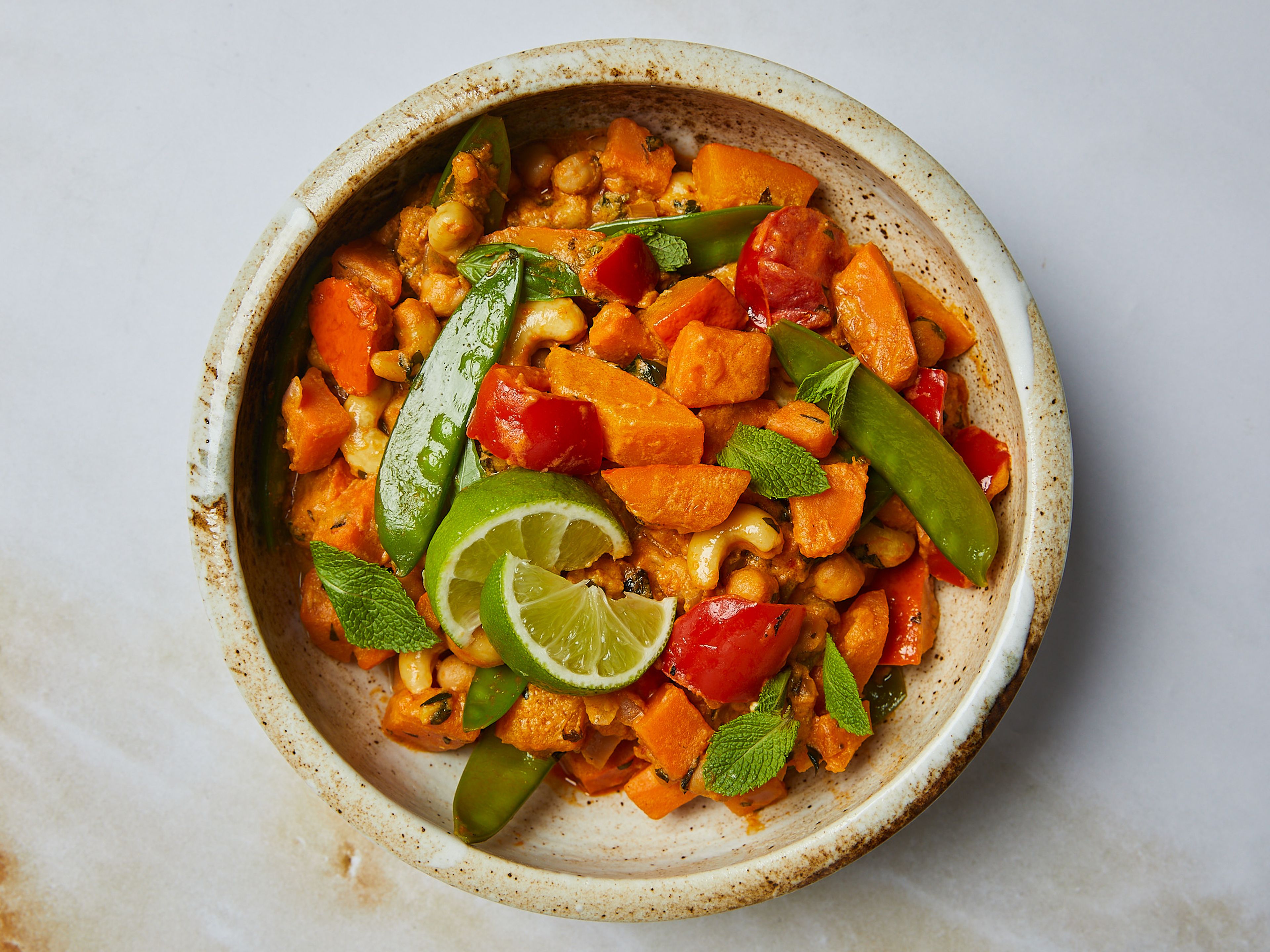 → Go to recipe
Colors, colors, and warmth! Our legendary vegan sweet potato curry is packed with fresh veggies that you can customize to your liking, guaranteed to bring good cheer to your plate.
7th Place
Chewy chocolate chip cookies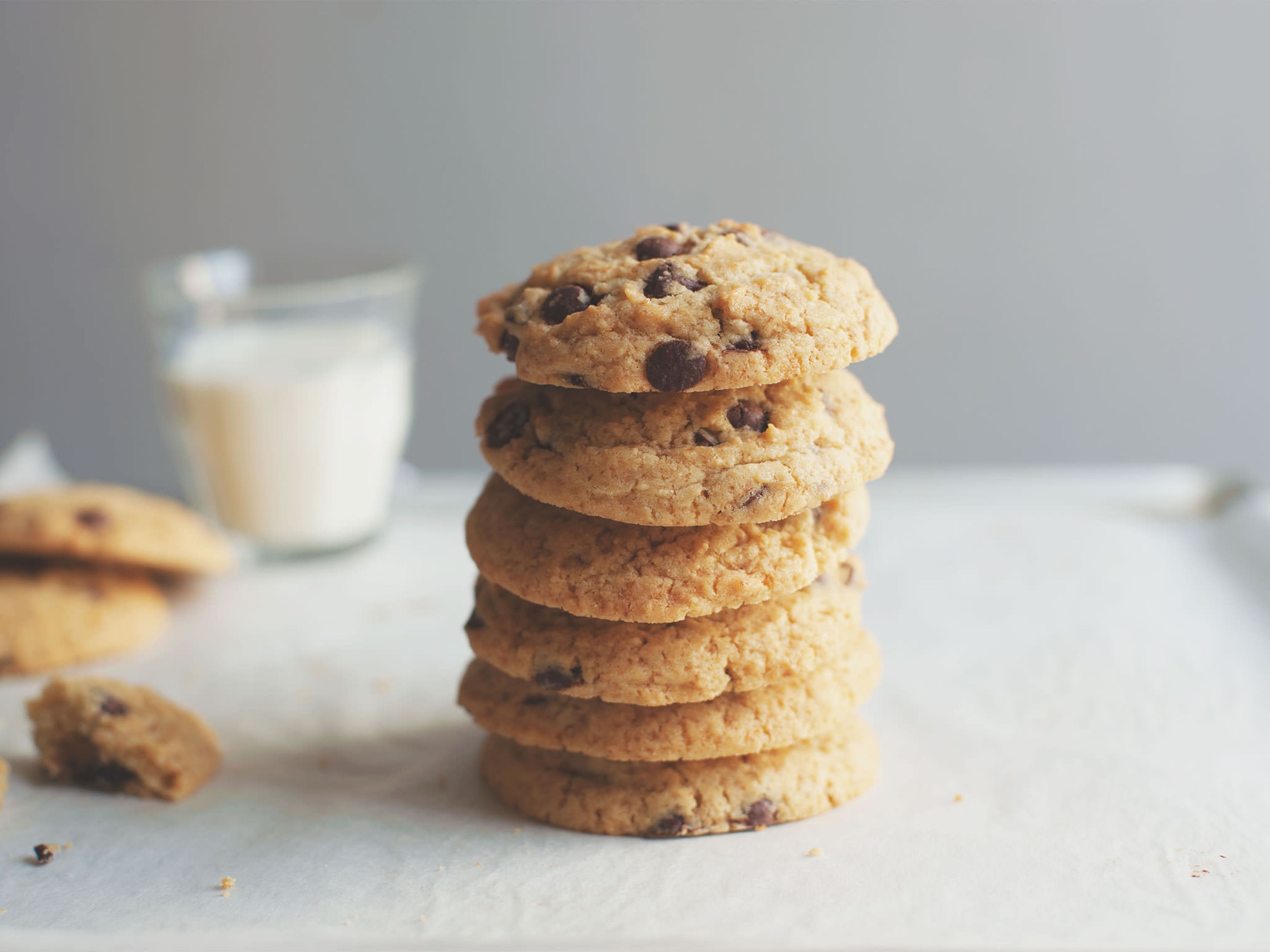 → Go to recipe
Nothing like the smell of a freshly baked tray of cookies coming out of the oven! With your first bite into these "chewy" cookies, you'll forget everything going on around you for a moment. This recipe is an absolute MUST!
6th Place
Make classic tiramisu with Lisa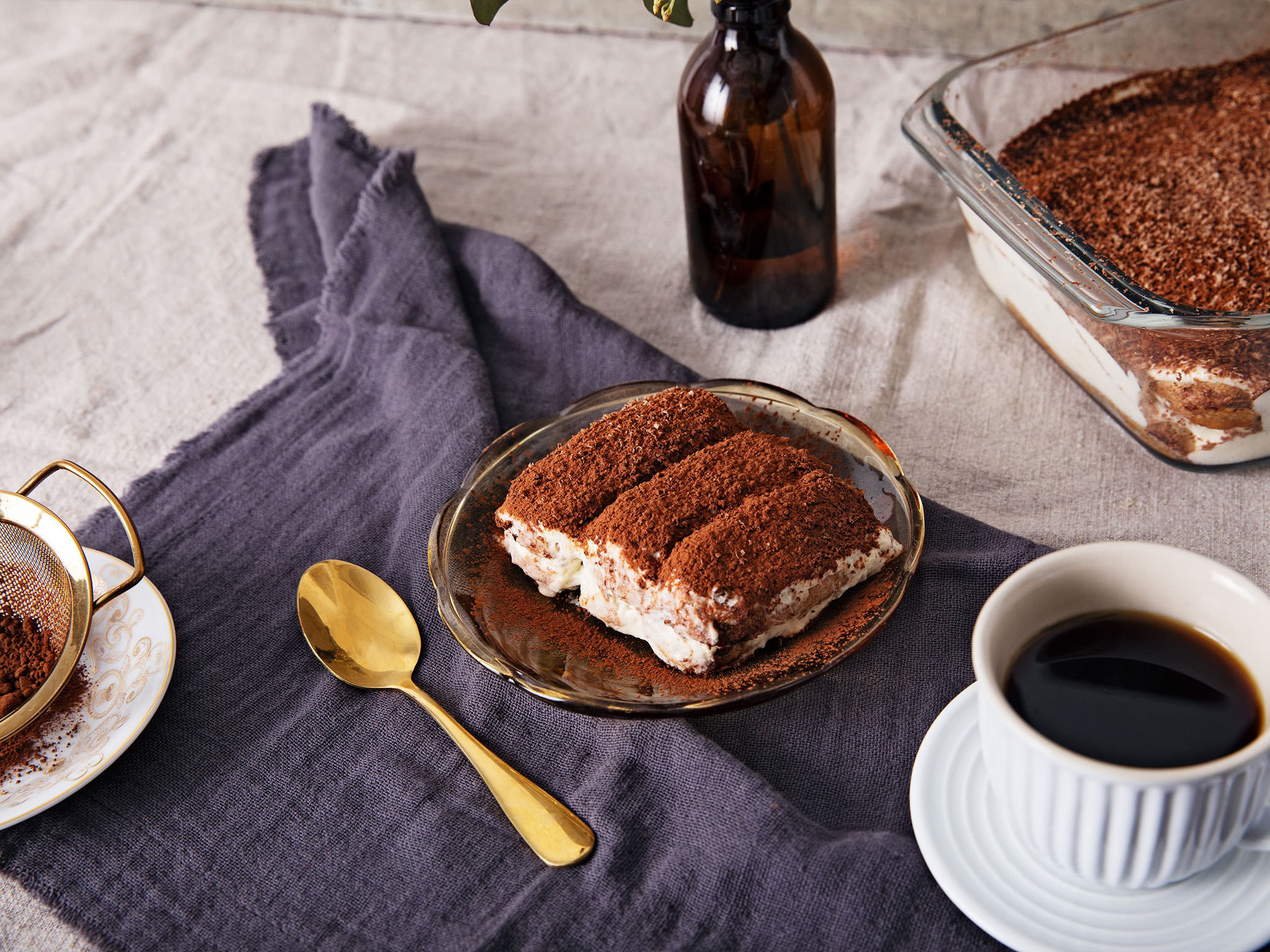 → Go to recipe
The Italian dessert classic par excellence has also become a staple on our platform! Layers of ladyfingers, velvety mascarpone and aromatic coffee make it simply irresistible – even if you're actually already "too full" for dessert.
5th Place
Molten chocolate cake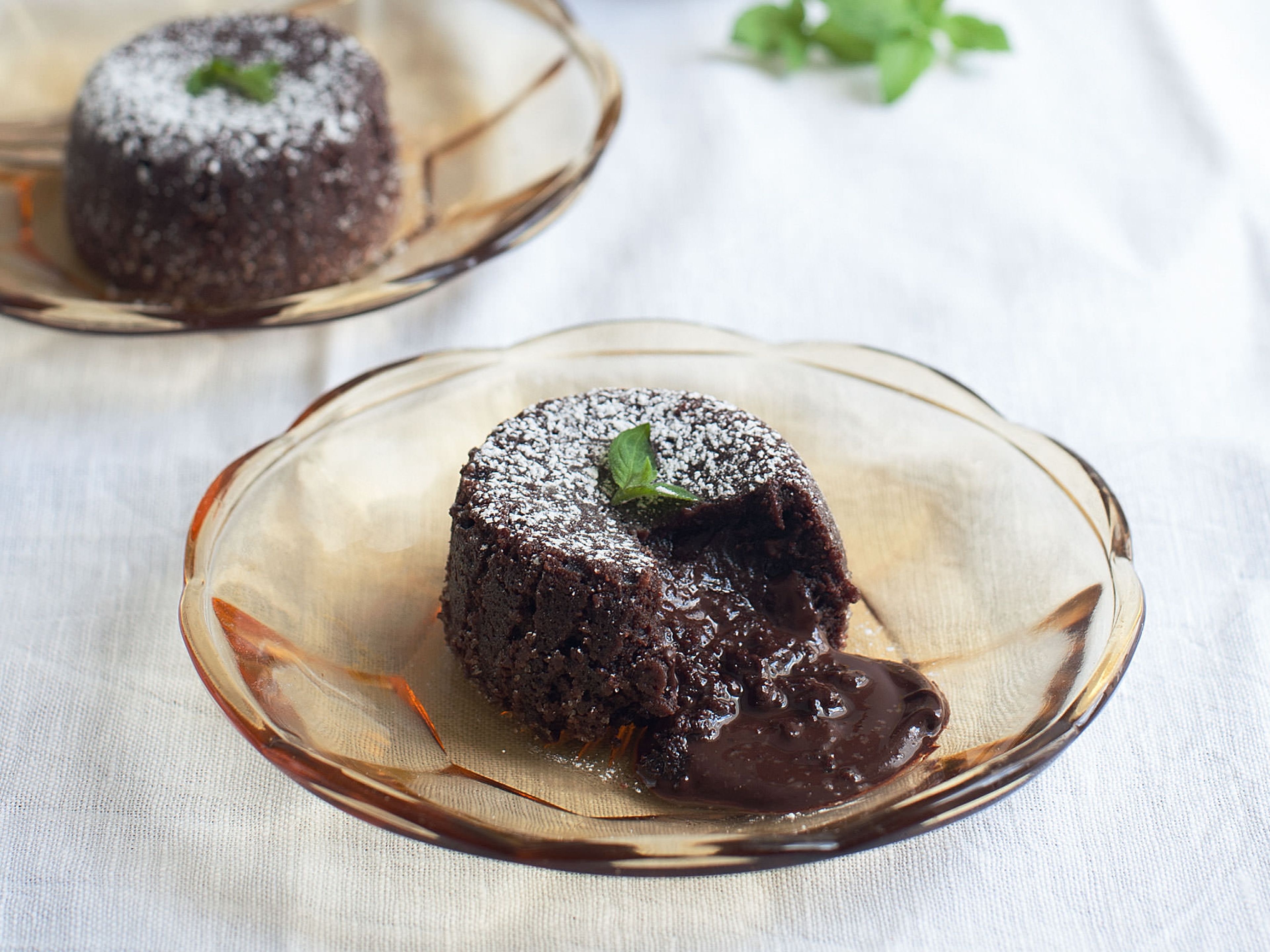 → Go to recipe
This small chocolate dream defines delectable in the world of desserts. Everything we have dreamed of before, this recipe actually makes it come true, letting us melt away with its soft core inside.
4th Place
One-pot pasta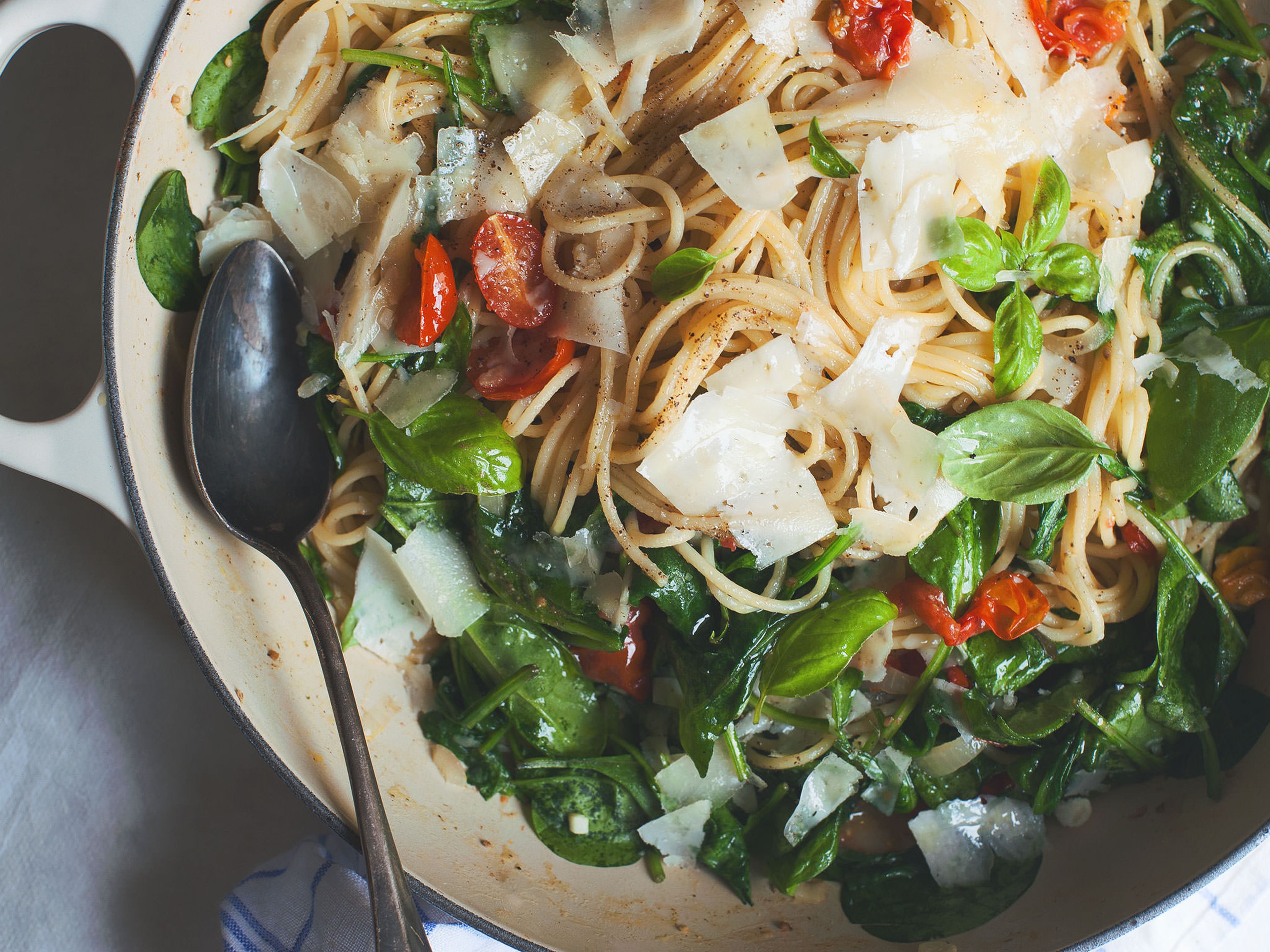 → Go to recipe
One-pot recipes have been one of our most beloved discoveries! This simple pasta version with cherry tomatoes, baby spinach, and Parmesan is sure to succeed, but at the same time is incredibly aromatic and intense in flavor. And best of all, of course, the minimal washing up!
3rd Place
Butter chicken in mildly spiced tomato sauce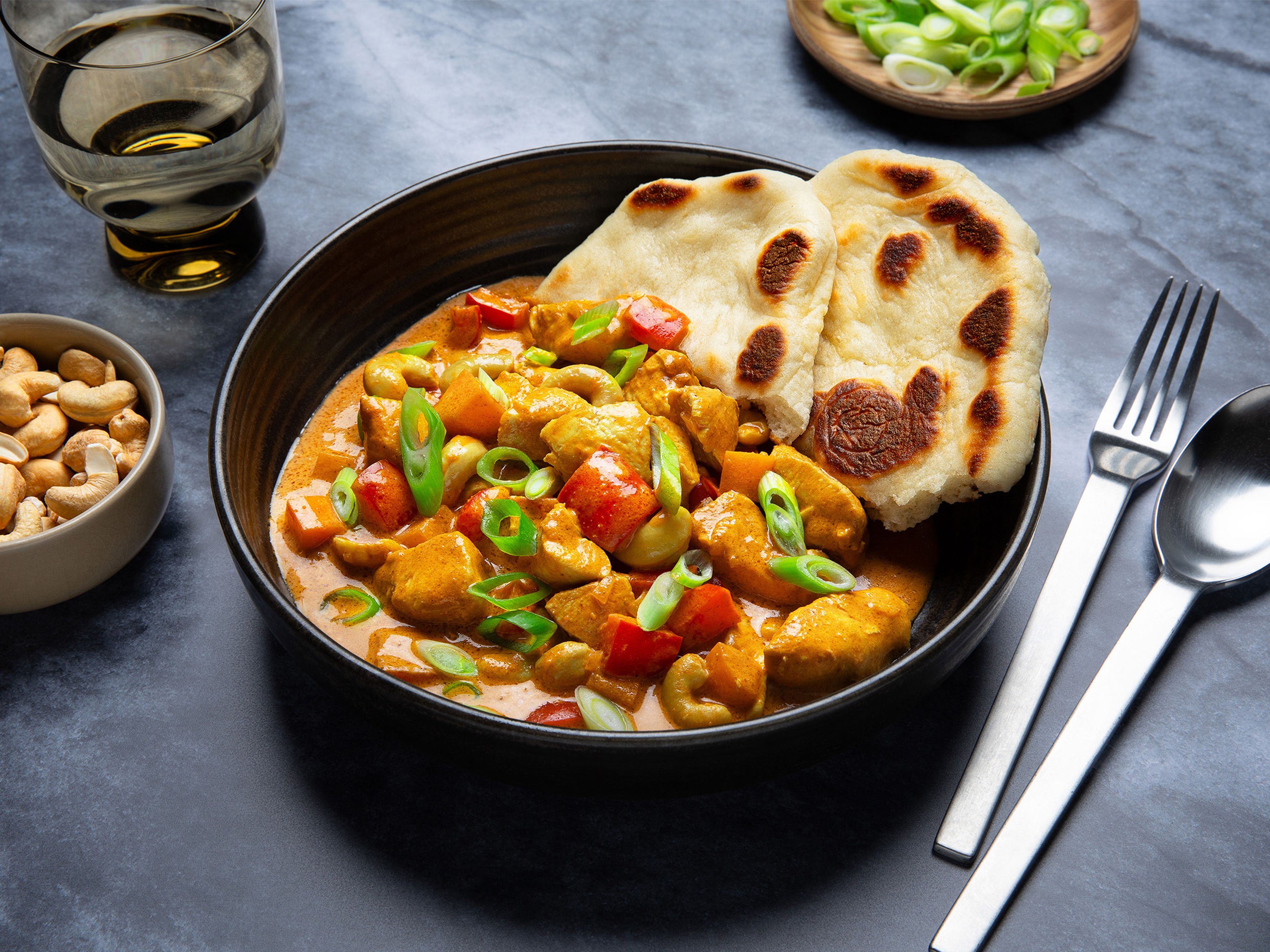 → Go to recipe
Inspired by the Indian take-out classic, this homemade version is just as delicious, likely healthier and even more flavorful. Tender chicken breast goes swimming in a super creamy, rich tomato sauce and deservedly takes the bronze medal.
2nd Place
Easy Italian lasagna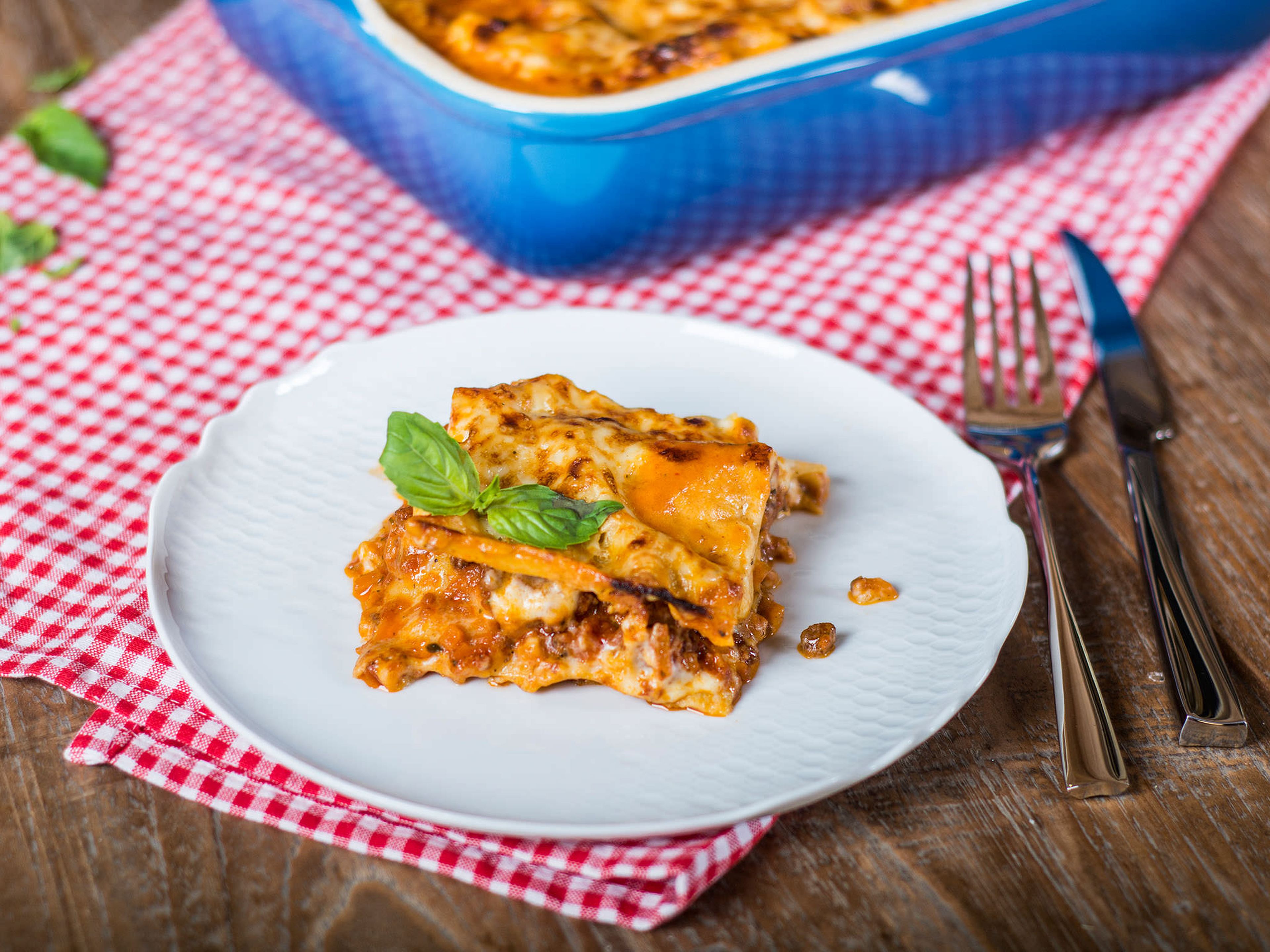 → Go to recipe
Feel-good, comfort food at its finest, from which you know exactly what to expect: Intensely savory Bolognese sauce, pasta cooked al dente, creamy bechamel, and a golden-brown Parmesan crust–a warm embrace for stomach and soul and thus a well-deserved second place.

And now, *drum roll* please....
1st Place
Fluffy buttermilk pancakes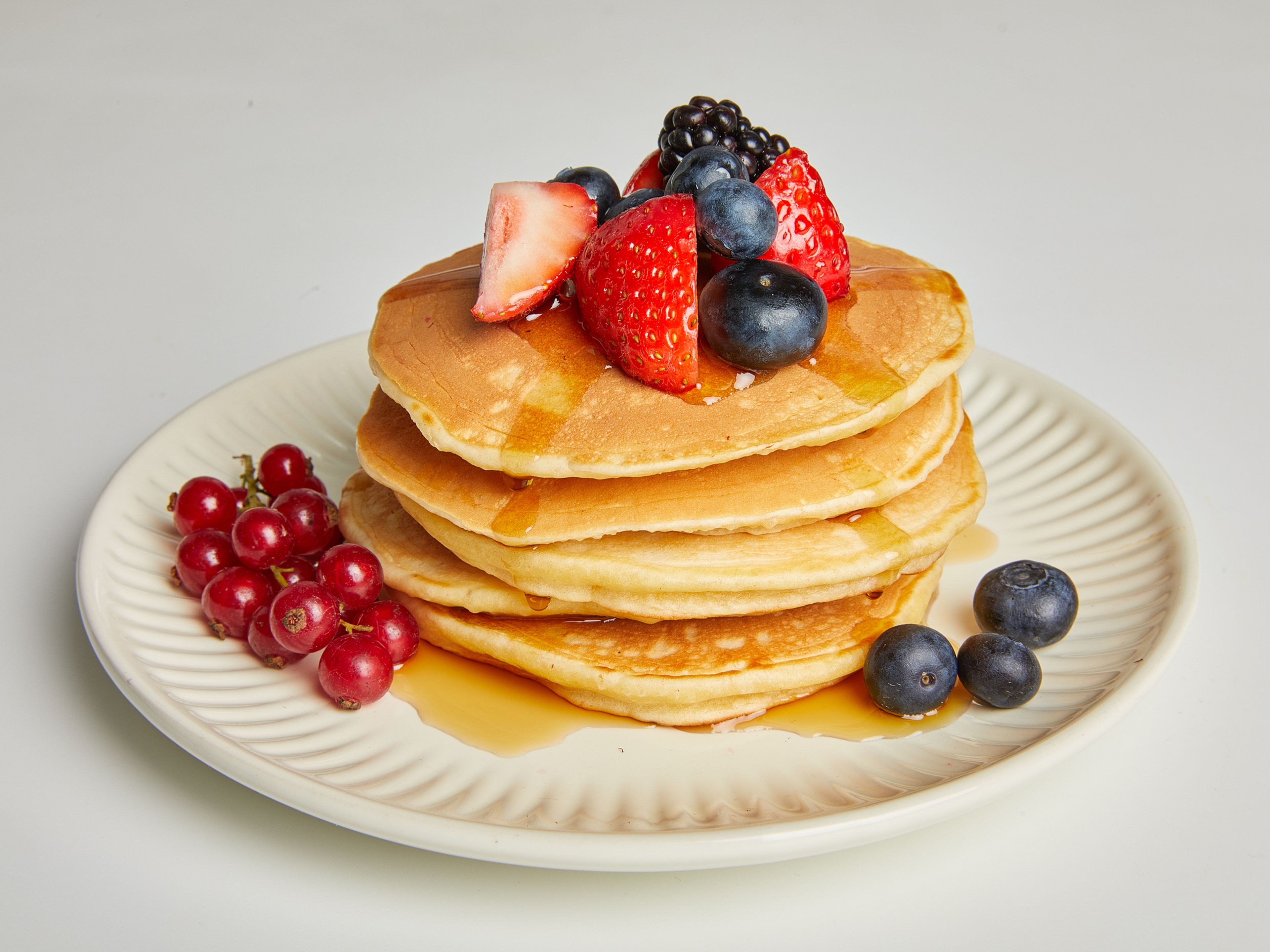 → Go to recipe
Meet our most popular recipe on our platform EVER! We agree, we all love pancakes: There's a reason why you can find a total of almost 300 pancake recipes on our platform. But these fantastically fluffy buttermilk pancakes stand out among them all.

And because first place deserves extra special attention, none other than our Kitchen Stories founder Mengting and the owner of this genius recipe shows you how to make the pancakes extra fluffy in this Youtube video, plus her 3 topping favorites.

Which of these 10 recipes is your favorite? And which of your favorites would be just as deserving of a place in our golden ranking? Let us know in the comments!

(Granted, a few of these recipe photos could probably use a new look - but don't we all love a little nostalgia?)
Published on September 17, 2023
More delicious ideas for you