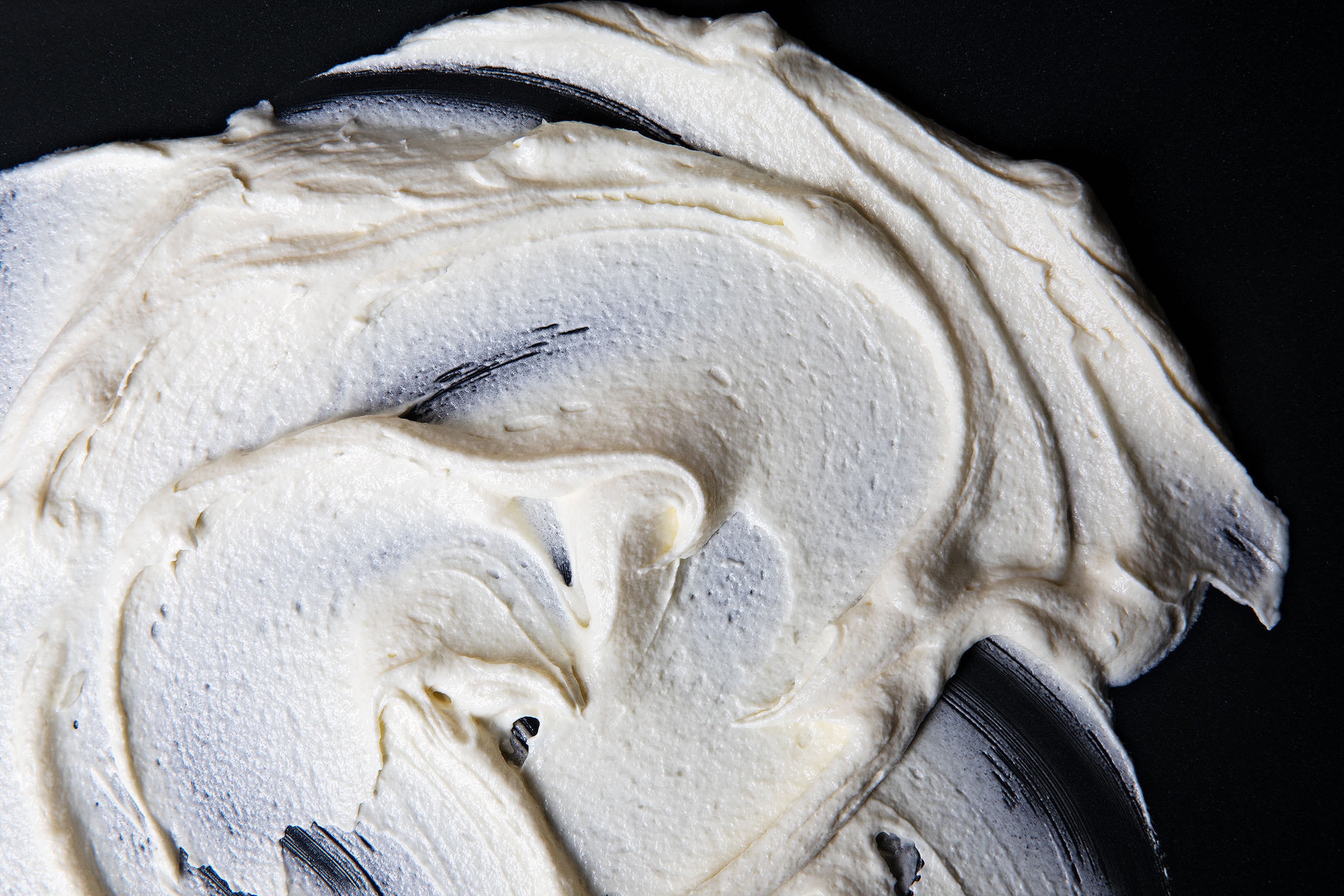 All About Buttercream
Your guide to the 6 most common types of buttercream, plus tips and tricks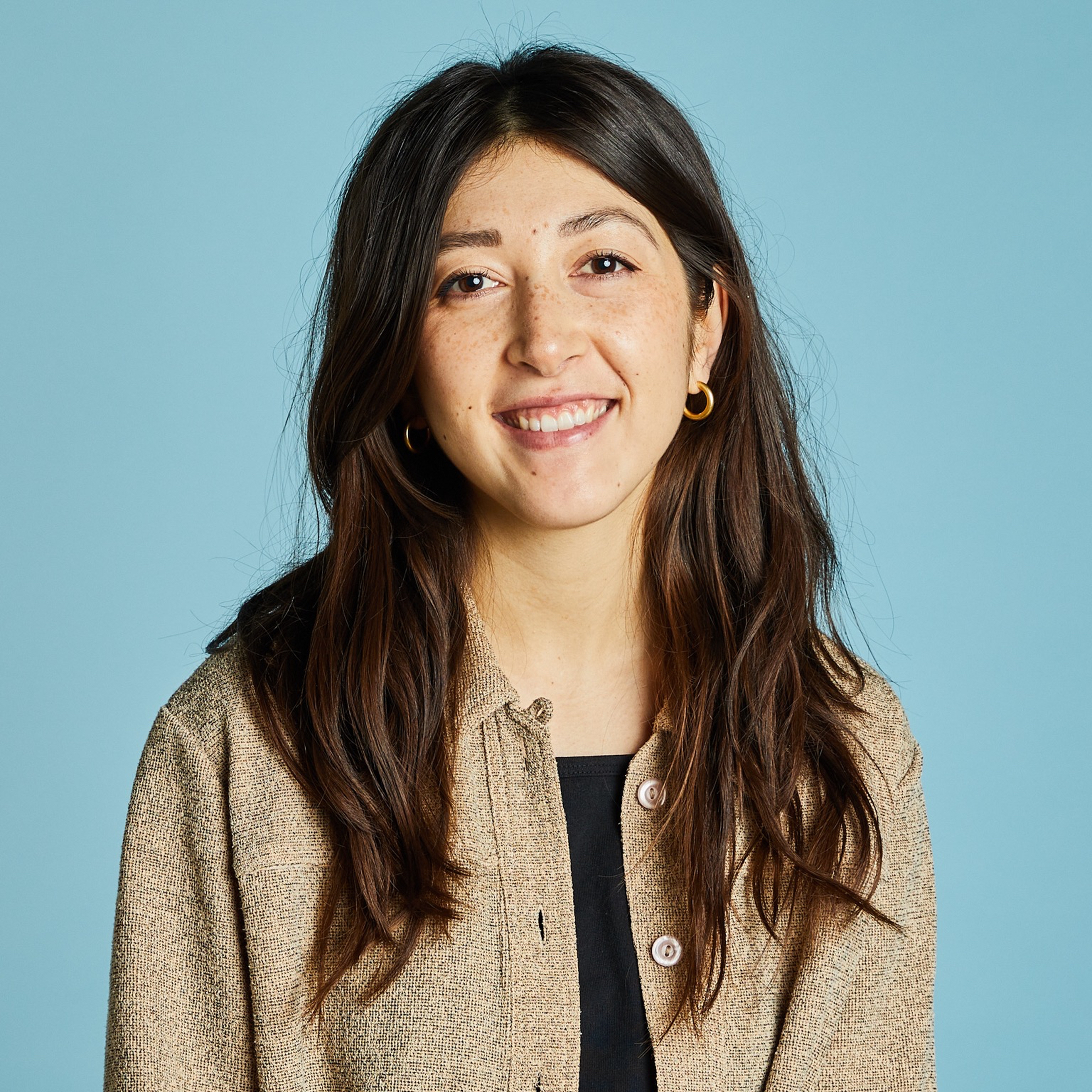 There are two types of people in this world, those who use cakes or cookies as a mere vehicle for generous swipes of buttercream frosting and those who scrape the buttercream off their cupcakes with a wrinkle of the nose. Buttercream is divisive. You either love it or your hate it, but let's be honest—most of us love it, right? And how could we not? Velvety buttercream is both full and light, rich and sweet, and it makes it a substantial topping, filling, or coating for cakes.
With the simple combination of butter and confectioner's sugar, there are many ways to prepare buttercream that can give you differences in stability, texture, and of course, flavor.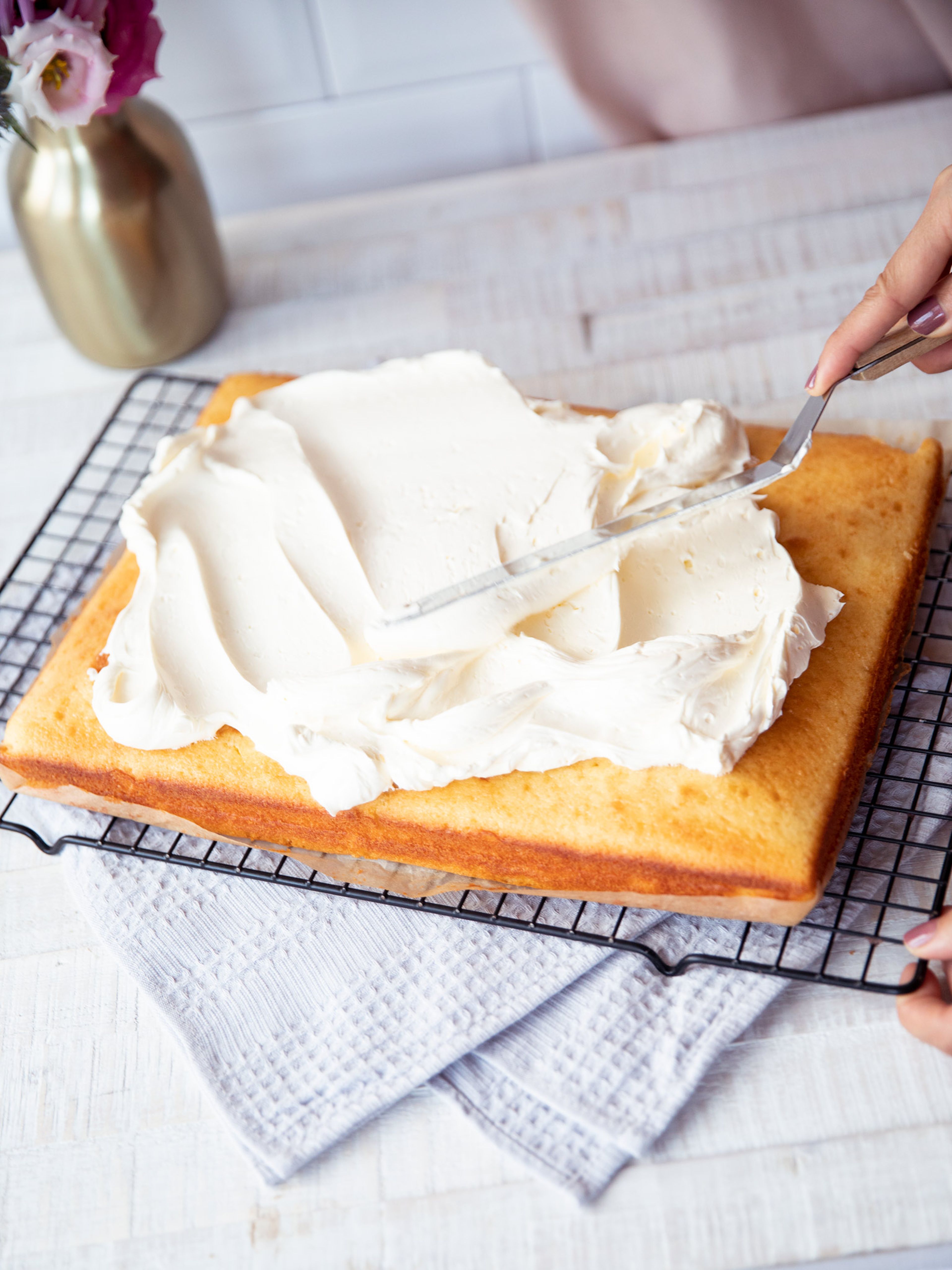 What makes buttercream, buttercream?
As you can probably infer from the name, buttercream is indeed a butter-based frosting. The simplest version creams room temperature or slightly chilled butter with confectioner's sugar. It can be shiny and light, dense and matte, chocolatey or strawberry-y, the color of egg shells or brilliant blue—depending on how you choose to make it.
The world of buttercream—and how to make them all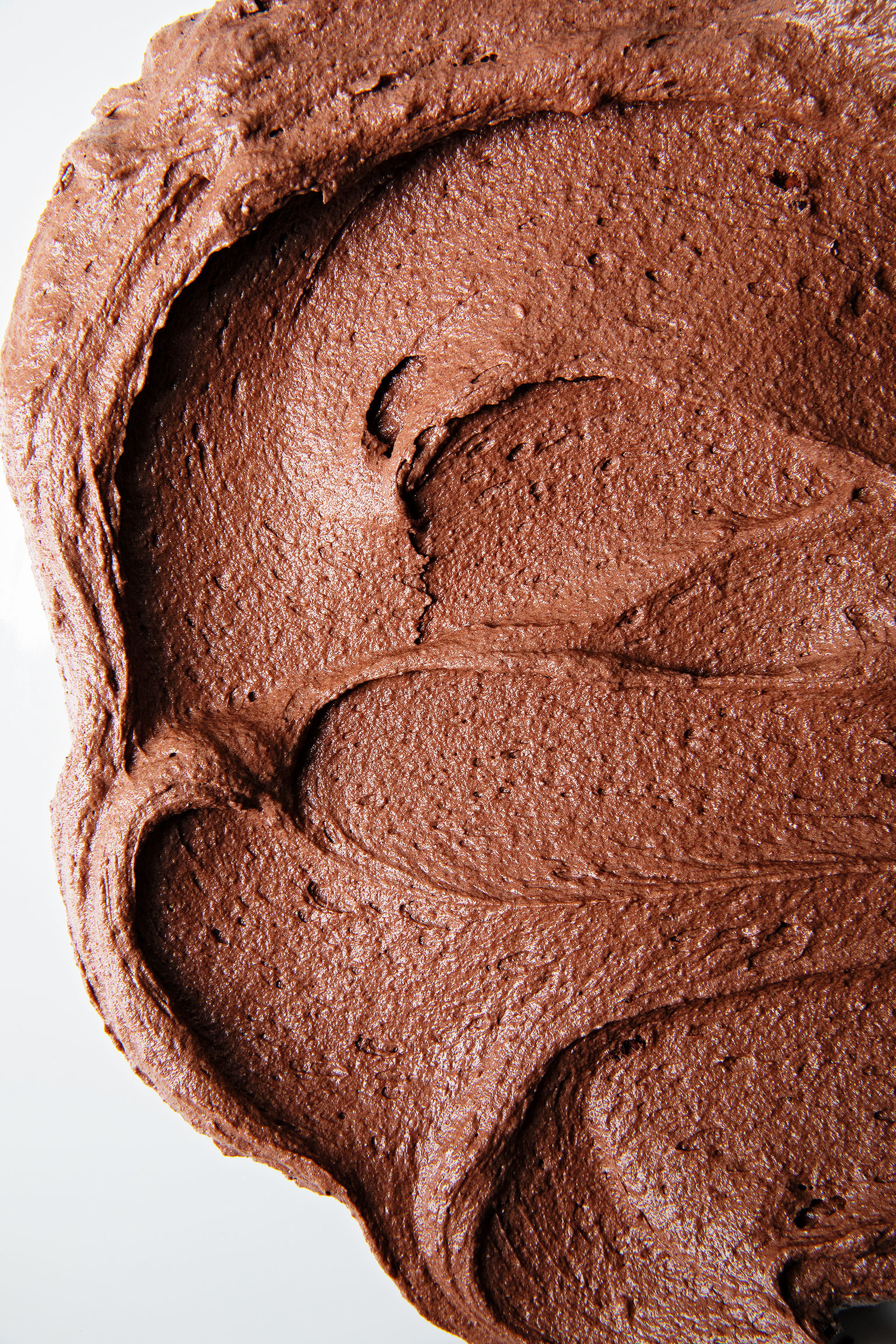 What separates the French buttercream from the Swiss buttercream? Or the American from the German? It's all in the technique. Here are 6 of the most common buttercream frostings (in alphabetical order so I can't play favorites) you'll come across, plus recipes so you can try them out for yourself. Have a favorite already? Tell us in the comments below!
American buttercream
Incredibly easy to make, American buttercream is sweet and fluffy and can be as thick or thin as you want. Thanks to the very high butter content, it's a firm setting buttercream when chilled, but can easily melt in warm temperatures and lose all that fluff you worked so hard to beat into it.
Basic Vanilla Buttercream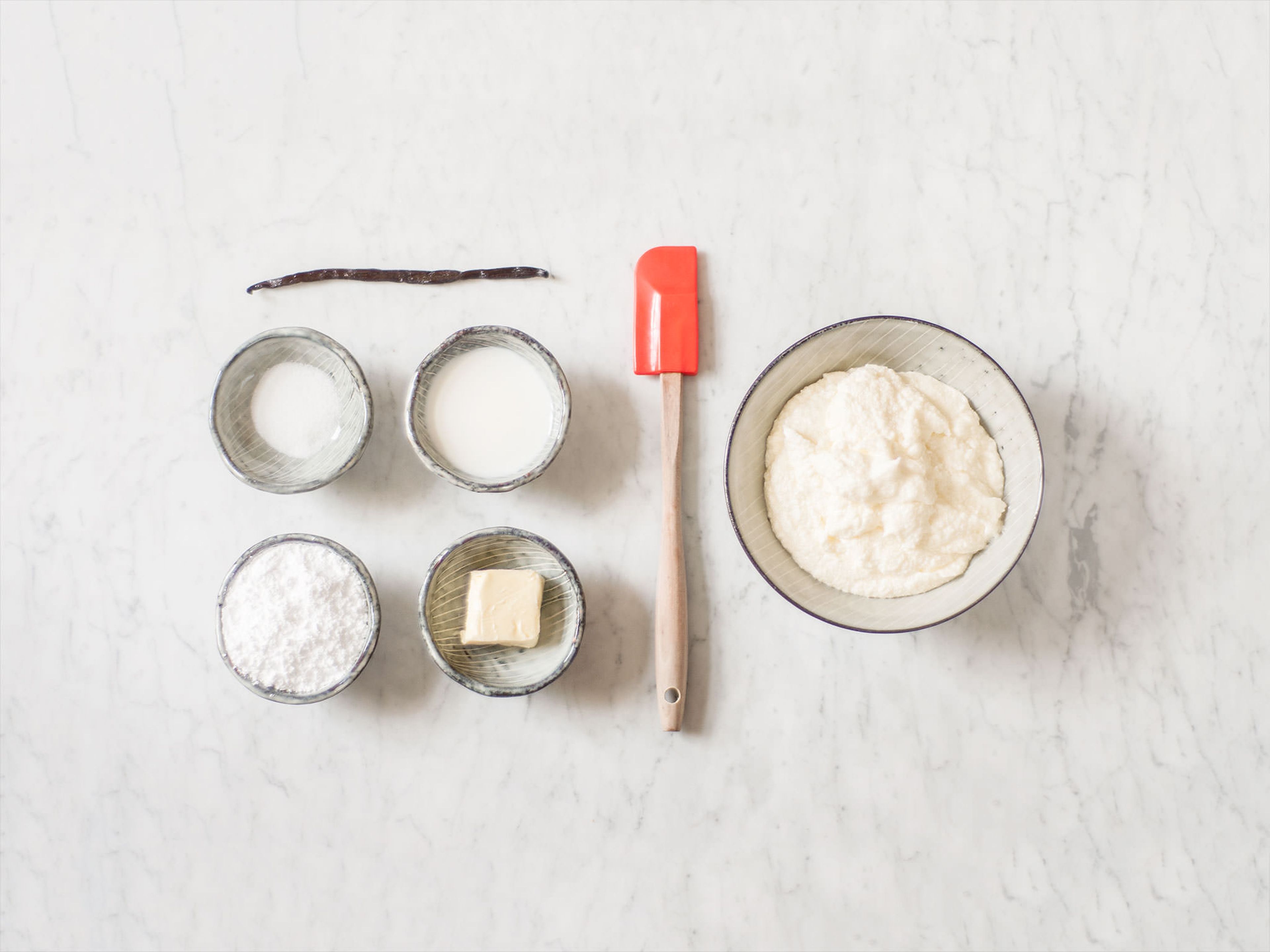 → Go to recipe
If you want a more full-bodied buttercream with sticking power, add a bit more powdered sugar to get the desired texture. If you want a thinner buttercream, add more cream.
French buttercream
One of the most difficult buttercreams to master, French buttercream is a smooth, light, yet rich buttercream made with egg yolks instead of egg whites. After making a simple sugar syrup and bringing it up to temperature, you whip it slowly into egg yolks and add cubes of soft, yet cool butter (the butter should give when pressed with your finger, but not easily.) Its smooth texture makes it easy to spread and pipe, perfect for decorating, but it has the tendency to get quite soft in warm temperatures, so keep it chilled for the best result.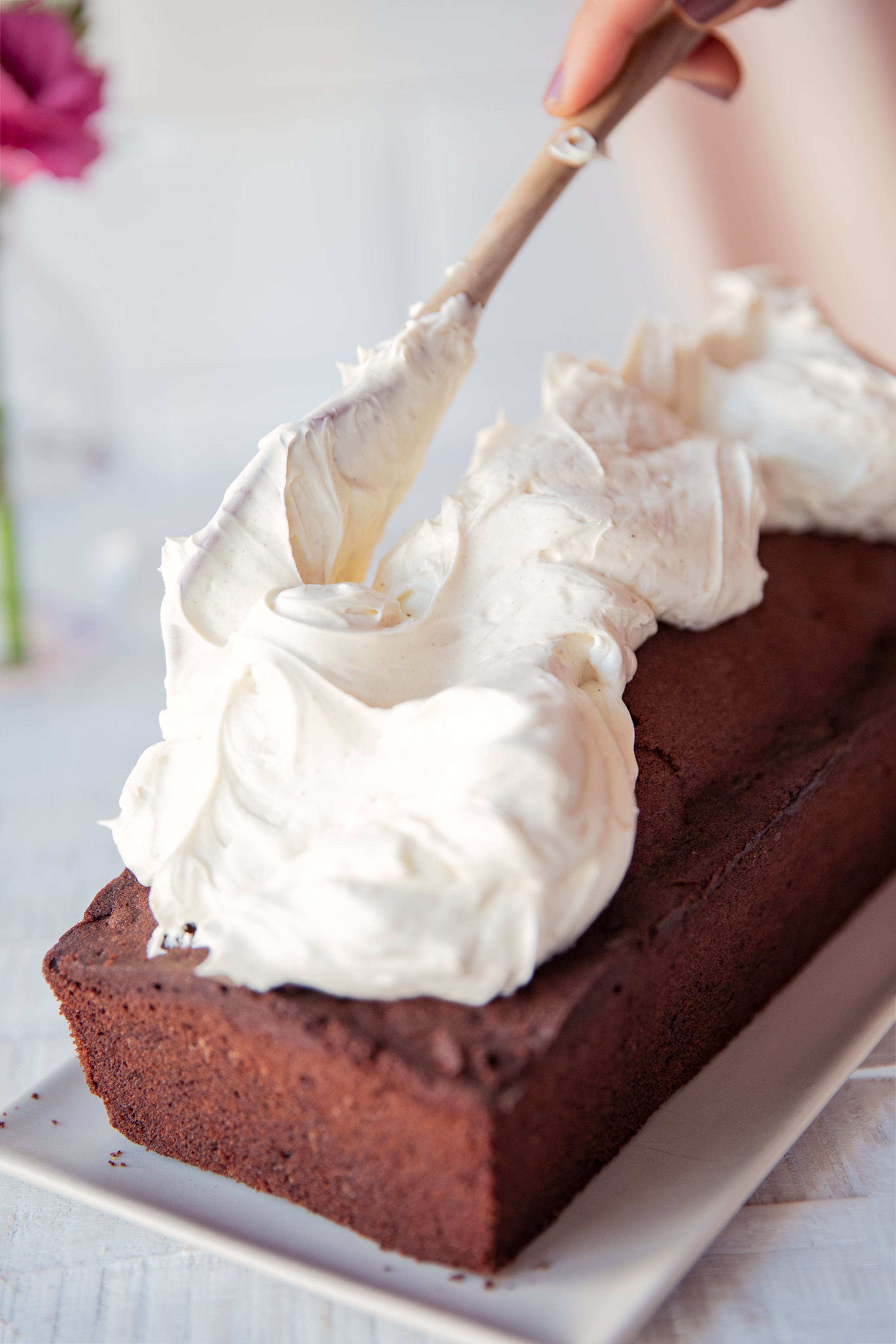 Our two favorite recipes for French buttercream come from The Kitchn and Serious Eats. Take a look at both recipes and you'll see that they use different techniques to get the same, silky outcome of a pale yellow French buttercream. If the buttercream looks split of curdled, keep on mixing!
German buttercream
A softer buttercream with a light yellow color, German buttercream's base is a cooked egg yolk custard or pastry cream. It's super smooth and offers you more chances to infuse it with subtle flavors thanks to the custard because you can infuse and steep milk for the custard with things like vanilla beans, cinnamon sticks, or fresh herbs.
Our favorite German buttercream recipe comes from Food52, but we'd leave the confectioner's sugar out, as we feel it doesn't need the extra sweetness.
Italian meringue buttercream
Italian meringue buttercream starts with a base of none other than Italian meringue. It's also a buttercream that can be difficult to make due to its use of a sugar syrup (like French buttercream), but don't let that scare you off. This is a very light-colored buttercream that takes well to colors and flavors and can hold its own in warmer temperatures.
Italian meringue buttercream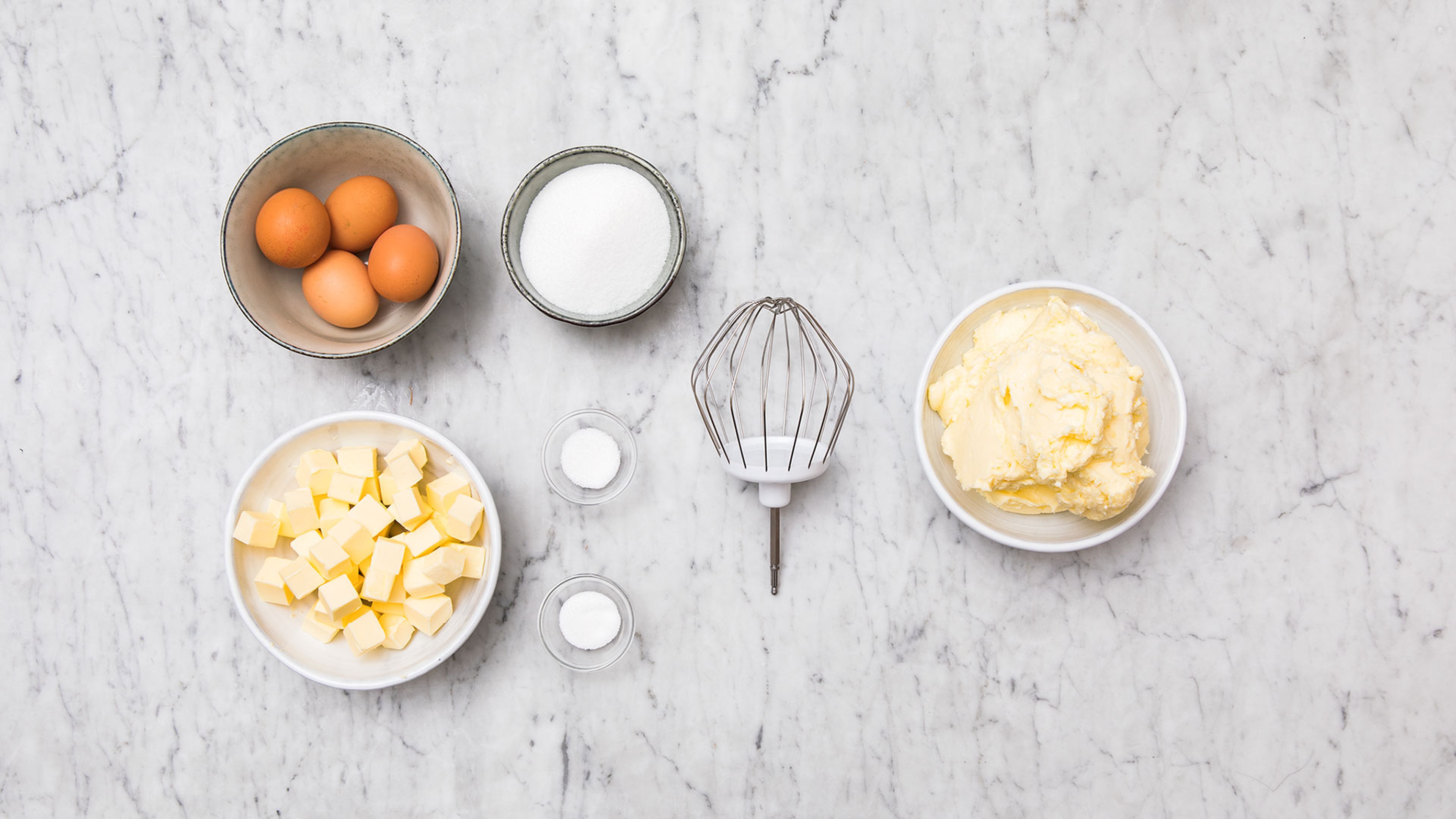 → Go to recipe
Swiss meringue buttercream
For those with any fear of ingesting raw eggs, Swiss meringue buttercream (or American or German or vegan for that matter) is for you, as the egg whites are heated over a water bath. This is a very shiny, smooth buttercream that's very white and can hold up well in warmer temperatures. It's also a blank canvas for any flavor or color infusions you might dream up.
Swiss buttercream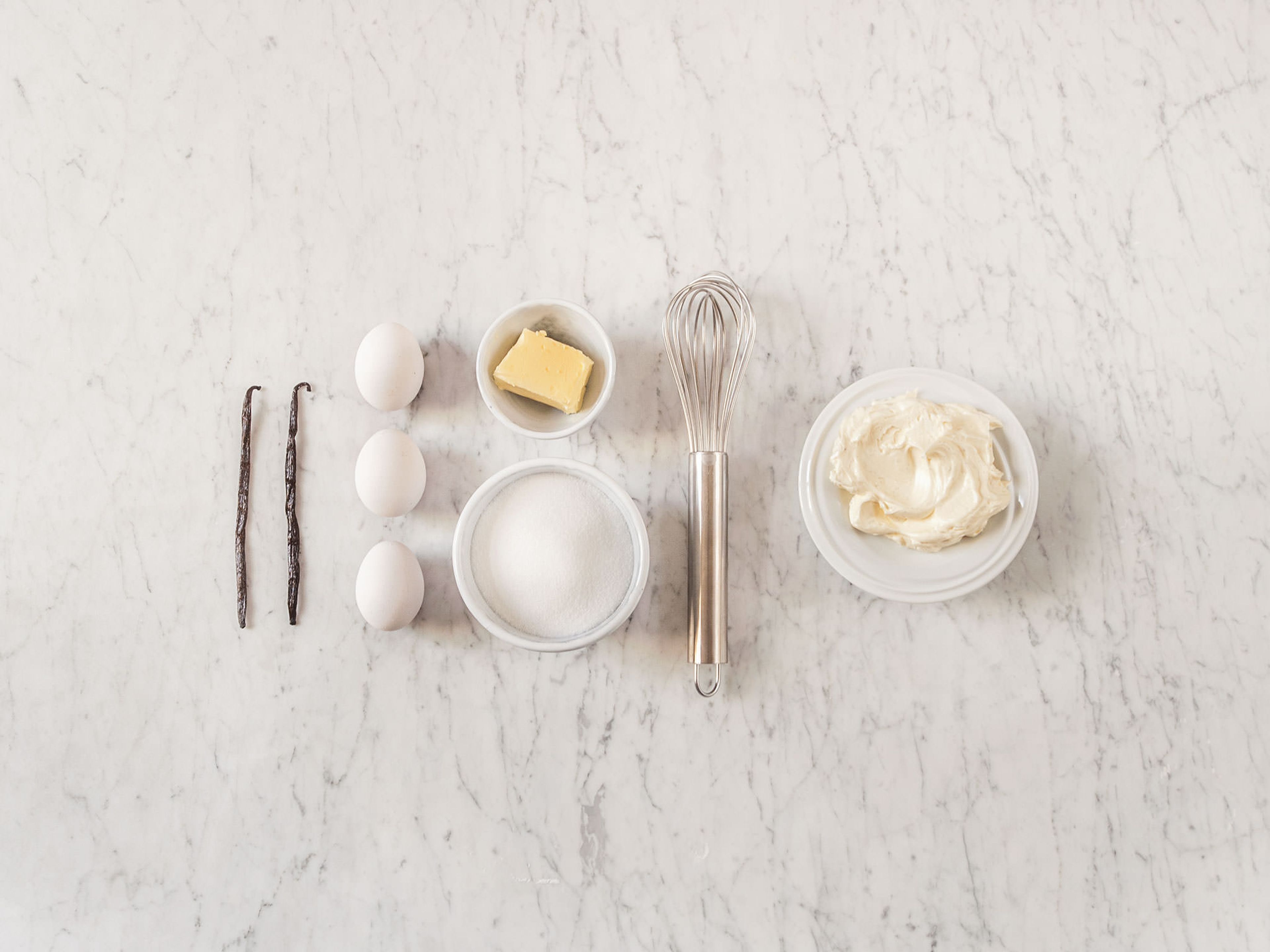 → Go to recipe
Vegan buttercream
Simply following the recipe for basic American buttercream, with simple swaps of dairy-free margarine for butter, and coconut milk (or other plant-based milk) for milk, you can make a fluffy vegan buttercream!
How to use buttercream
Buttercream is a classic frosting that can be used for a multitude of different purposes. Topping, filling, or coating cupcakes or sheet cakes, loaf cakes or even cakey cookies—it can also be used as decoration thanks to its stability and ability to take on colors beautifully. Need some inspiration? Try our recipes below!
Chocolate birthday cupcakes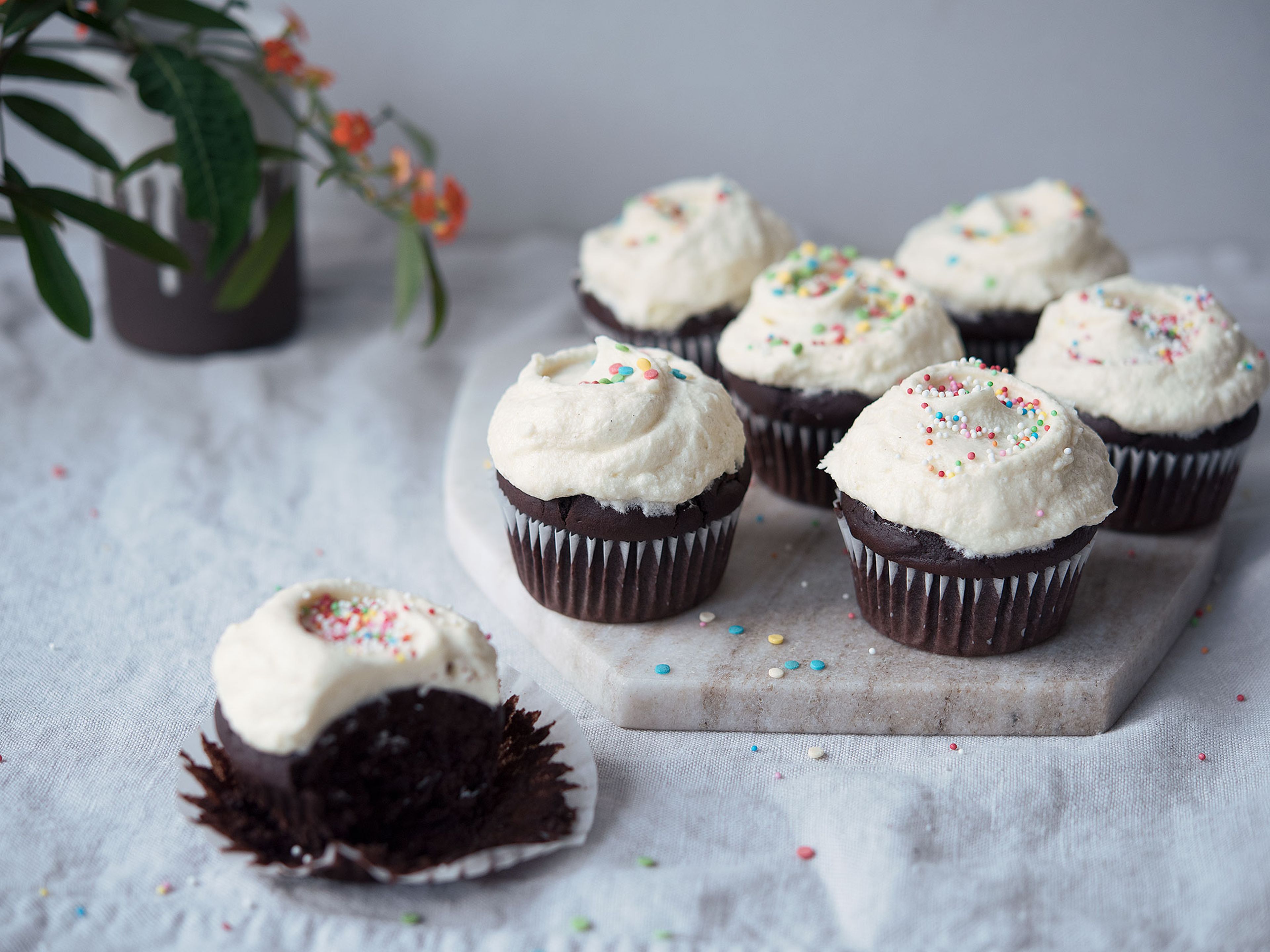 → Go to recipe
Chocolate whoopie pies with salted Swiss buttercream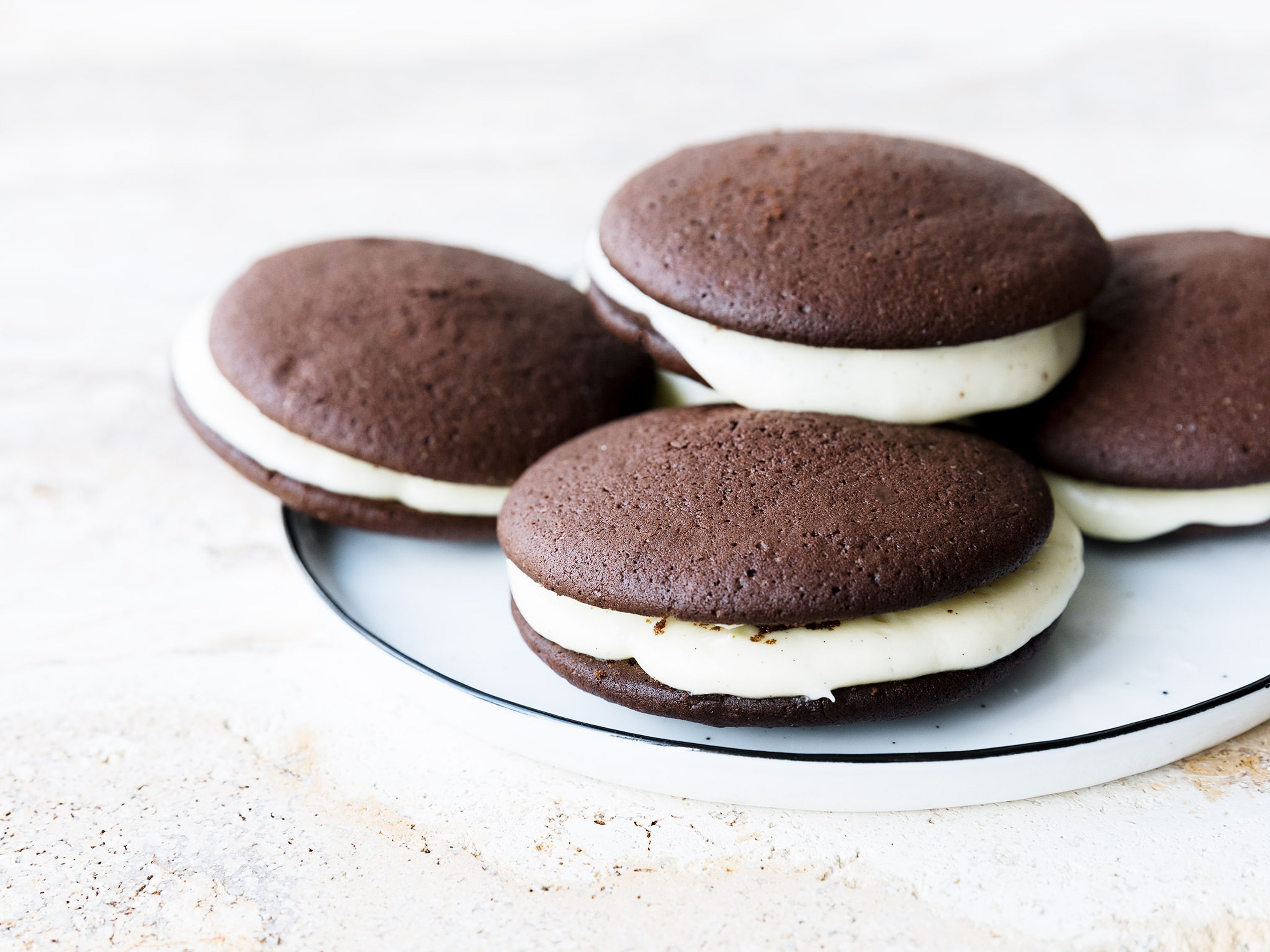 → Go to recipe
Chocolate-strawberry naked cake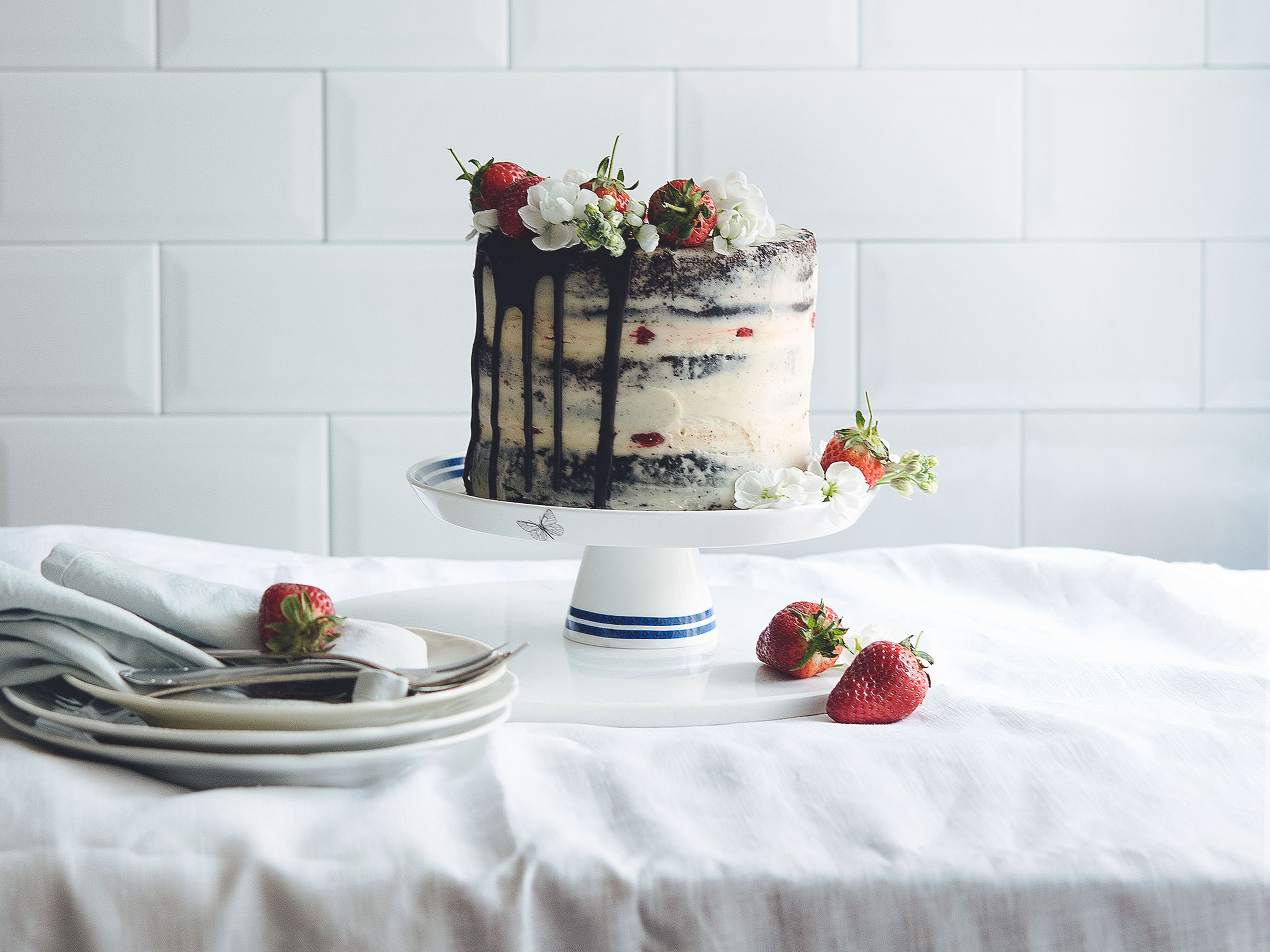 → Go to recipe
How to use buttercream to crumb coat a cake
Buttercream is perfect for crumb coating a cake. A crumb coat acts as a base layer for cakes with thick layers of frosting. It catches any stray crumbs from the cake to assure that your final layer is crumb-free and beautiful. After the crumb coat, add a thin layer of buttercream and decorate easily by lightly pressing some sprinkles into the frosting. Easy, playful, and sure to satisfy any sweet tooth.
How to coat a cake in sprinkles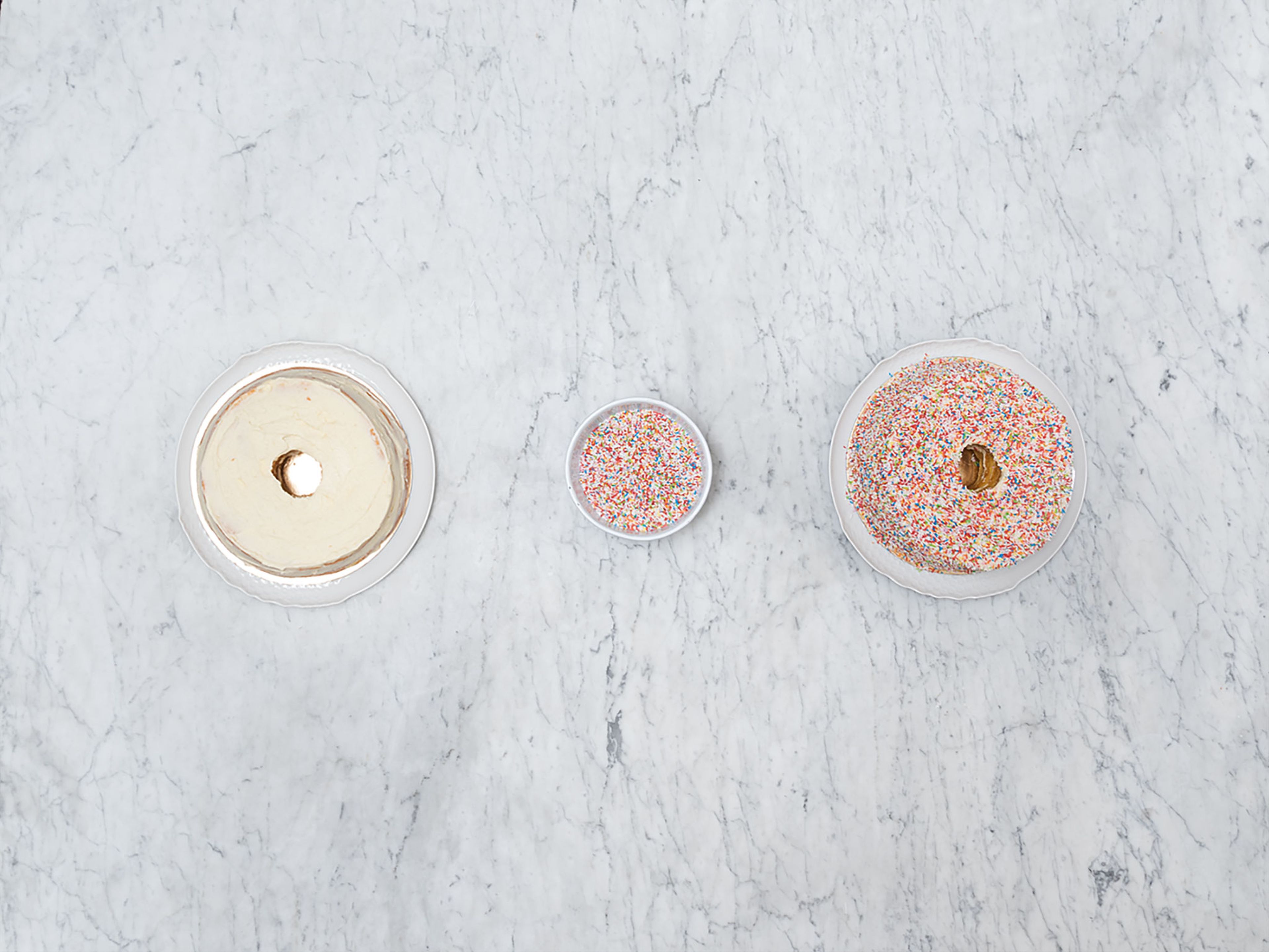 → Go to recipe
How to pipe buttercream
While you can certainly go easy and simply use a spoon to cover cupcakes or cookies with an even layer of rich buttercream, using a piping bag gives you the opportunity to add extra flair or pile your buttercream up high with ease. All you need to get started is a piping bag fitted with the tip of your choice. If the buttercream is too loose when you try to pipe it, simply store the piping bag in the fridge for 15 min. and try again. If it's too stiff when you try to pipe it, just let it soften a little at room temperature until it reaches the desired consistency.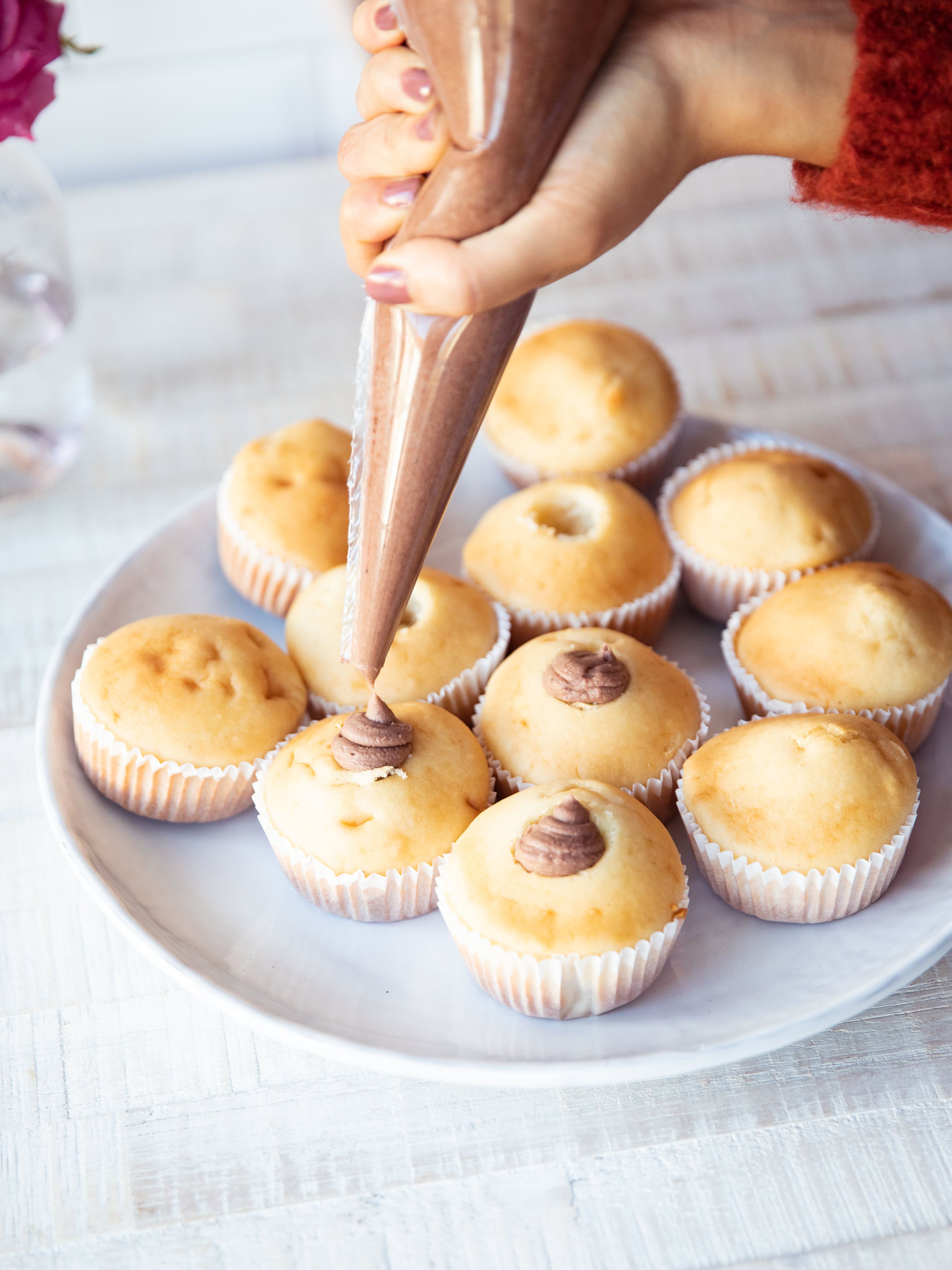 How to assemble a piping bag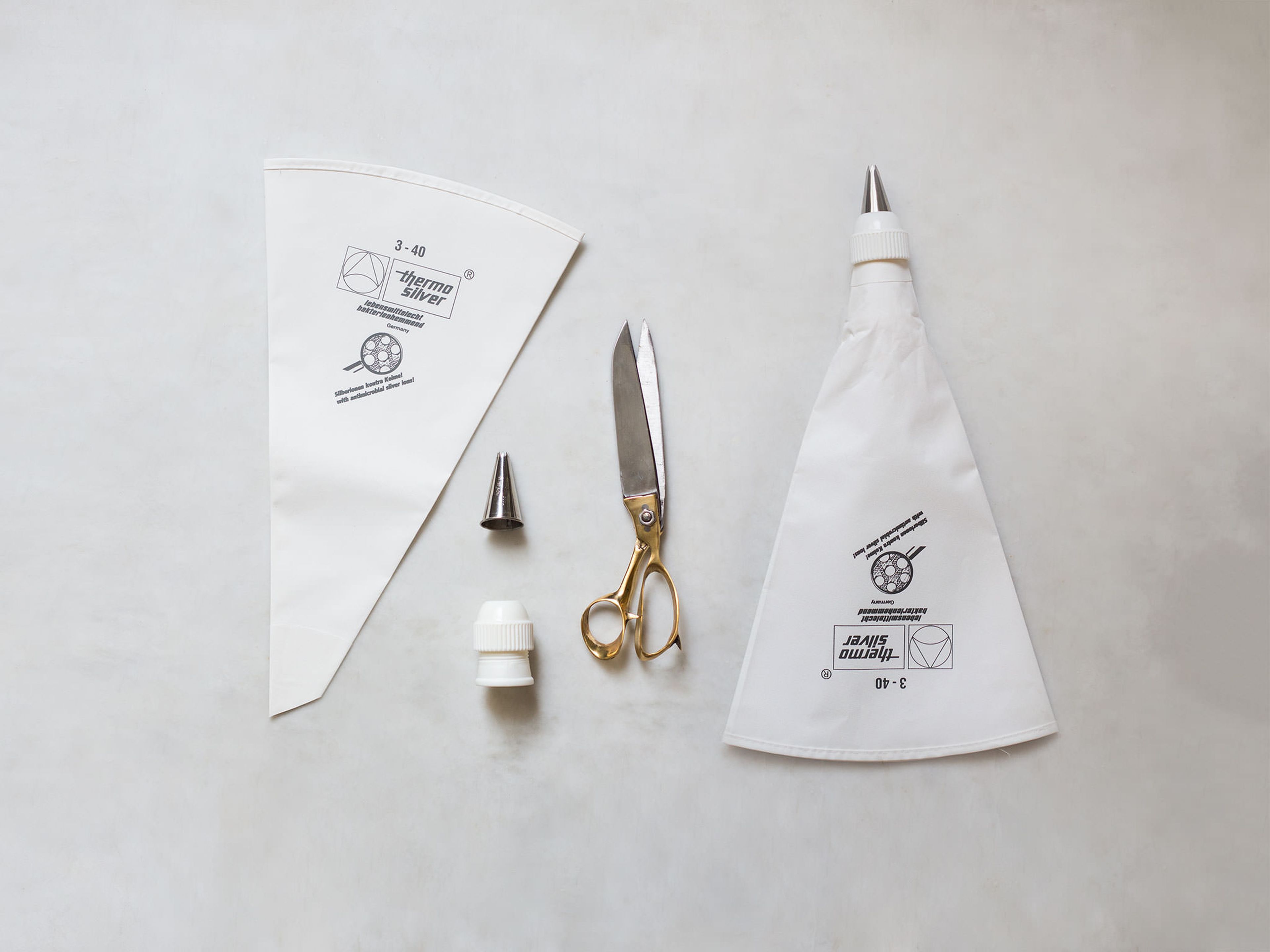 → Go to recipe
How to fill a piping bag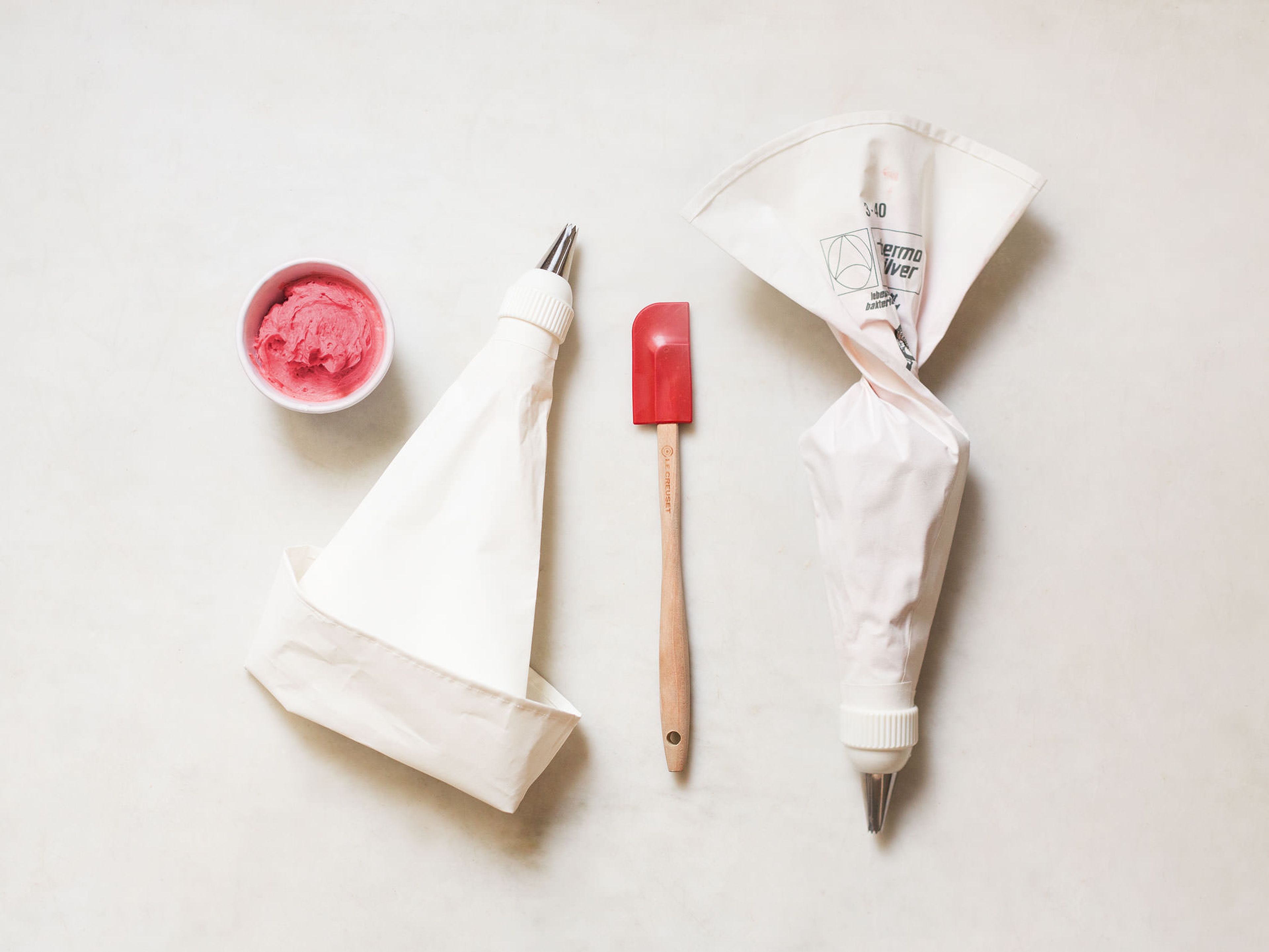 → Go to recipe
If you don't have any decorating tips or piping bags at home—don't worry! You can get a similar outcome by filling a resealable plastic bag with the buttercream and cutting off one of the bottom corners as your tip.
Whether you use a piping bag and decorating tip or a DIY piping bag, you'll find it much easier to get a perfect swirled topping on your cupcakes. You can even use piped buttercream to create beautiful buttercream flowers or write special notes on your cakes.
How to pipe buttercream flowers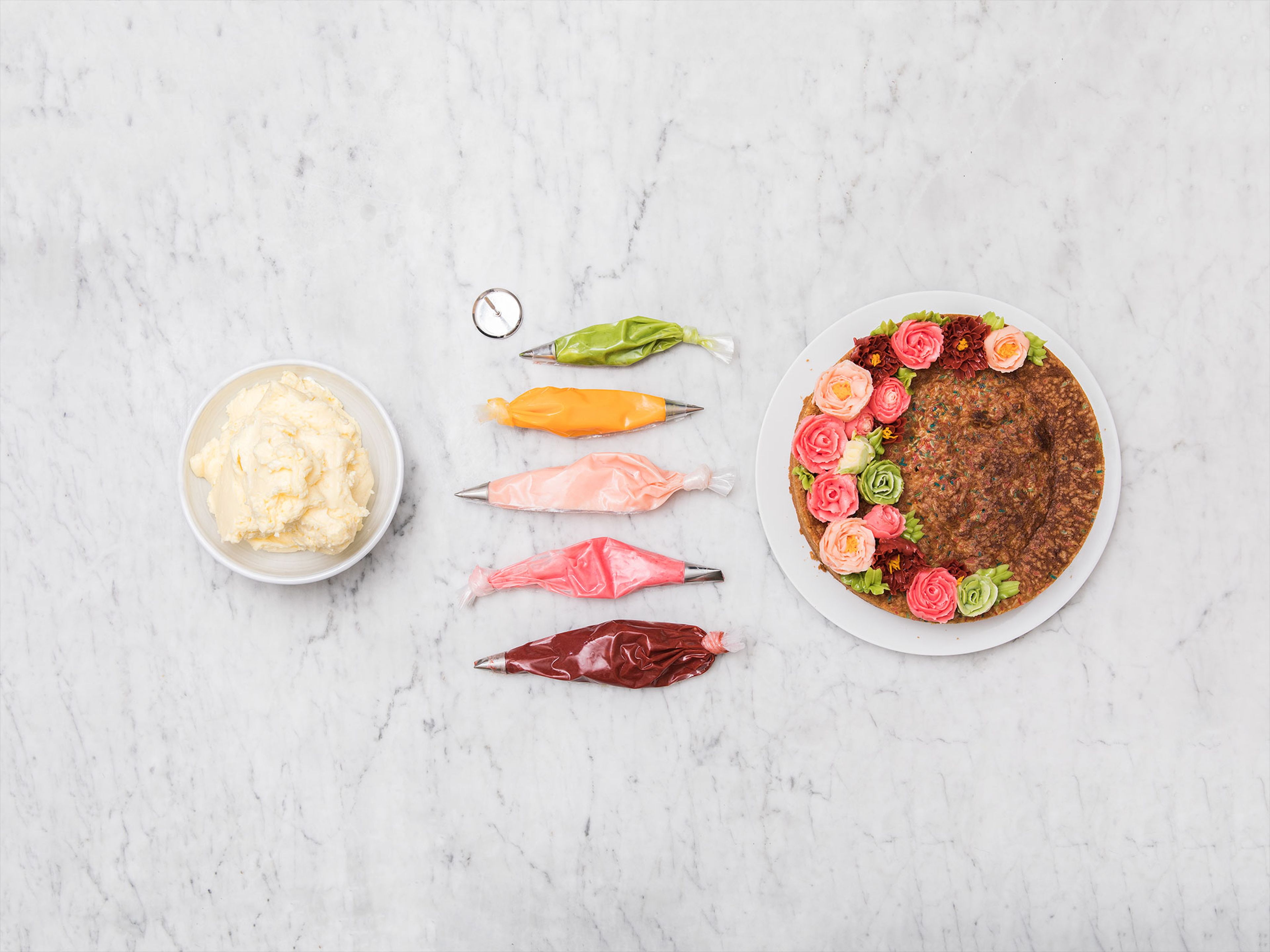 → Go to recipe
How to flavor buttercream
There are lots of ways to flavor buttercreams. You can make them richer by adding chocolate, freshen them up with various jams, or keep them classic by adding vanilla beans. However you choose to flavor your buttercream, keep in mind how it might affect the texture of your finished cream. If you want a very stiff cream but are planning to add jam for flavor, you might need to adjust the ratio of confectioner's sugar and milk or butter.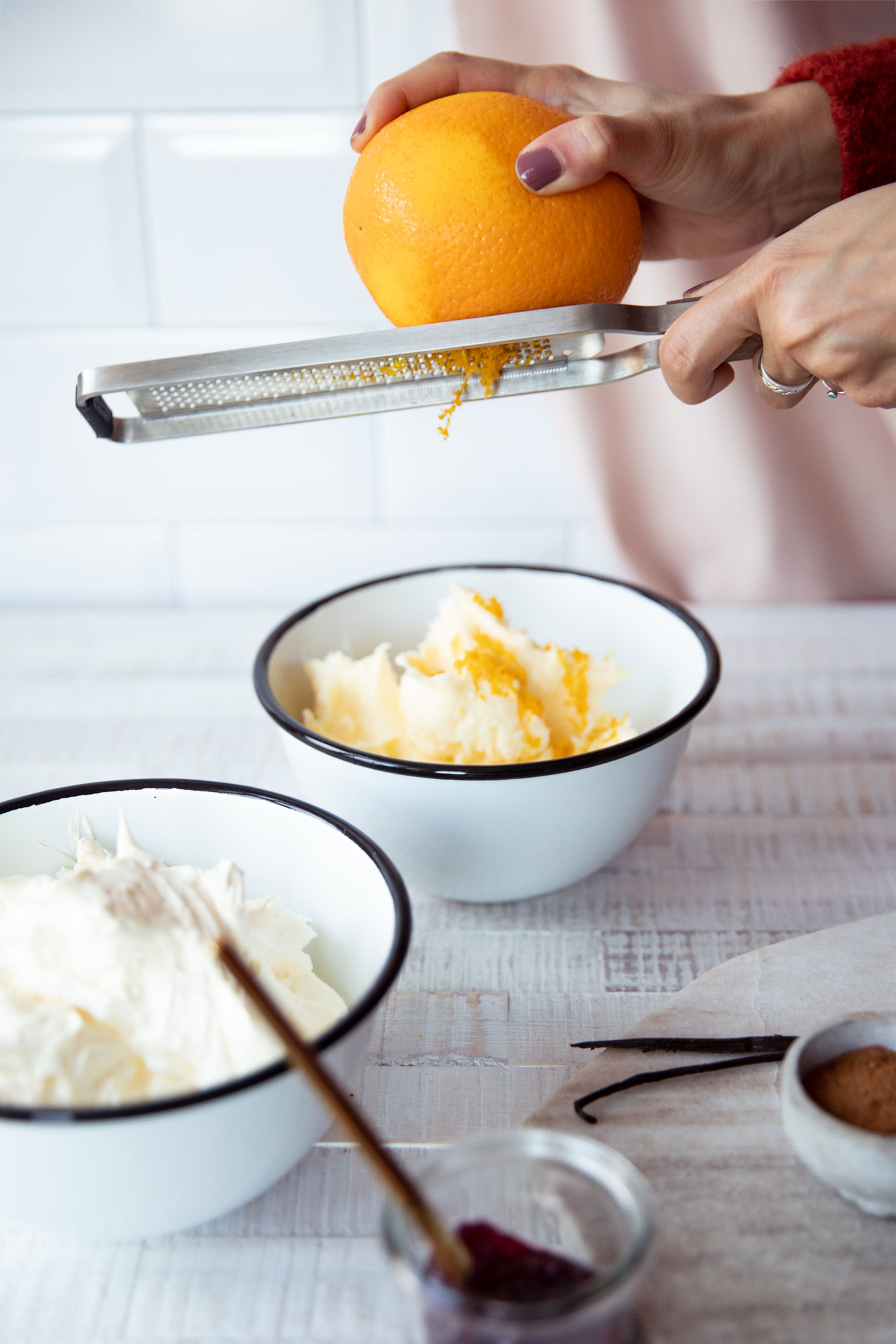 Chocolate buttercream
The simplest way to make a chocolate buttercream whisk in cocoa powder, but you can also swirl in some melted (cooled) chocolate, or even add some ganache to the whipped butter base.
Strawberry or raspberry buttercream
Adding some thinned out strawberry or raspberry jam or curd to your buttercream is a simple way to give them a burst of fruit flavor and color, but you can also add homemade strawberry or raspberry simple syrup or even pulverized dried strawberries or raspberries for a brilliant color and flavor.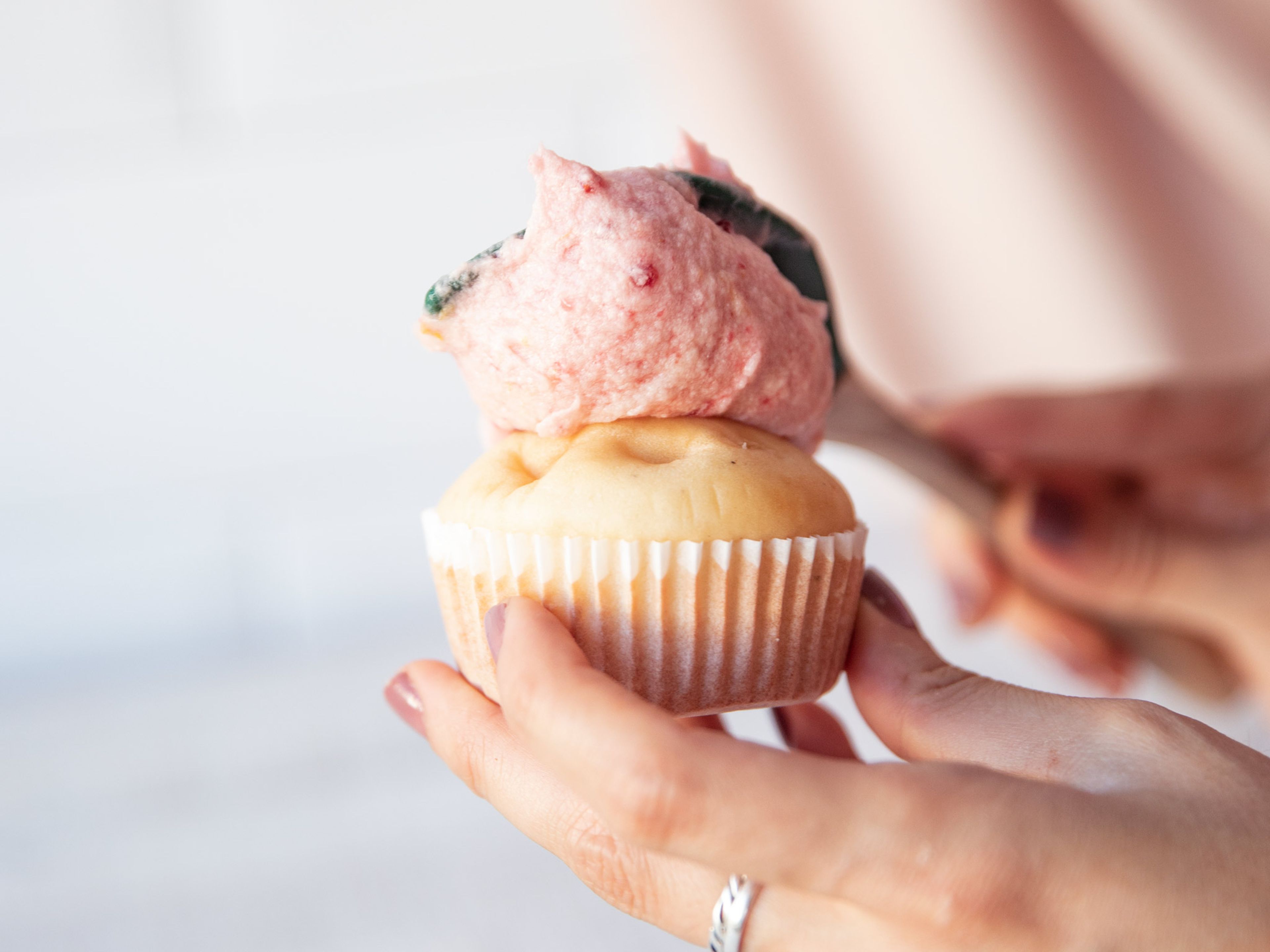 Vanilla buttercream
Adding a teaspoon of vanilla extract will do you well but adding vanilla bean seeds gives the buttercream a subtle speckle that is as fragrant as it is beautiful.
How to use leftover buttercream
It's not uncommon to make buttercream in big batches, and you can often end up with leftovers. But what do you do with it? You can't just eat it (or maybe you can, no judgement) but saving it might not help either if you're not planning to bake in the next few days. Don't worry, we have some tips and tricks for saving that buttercream so you can put it to good use later.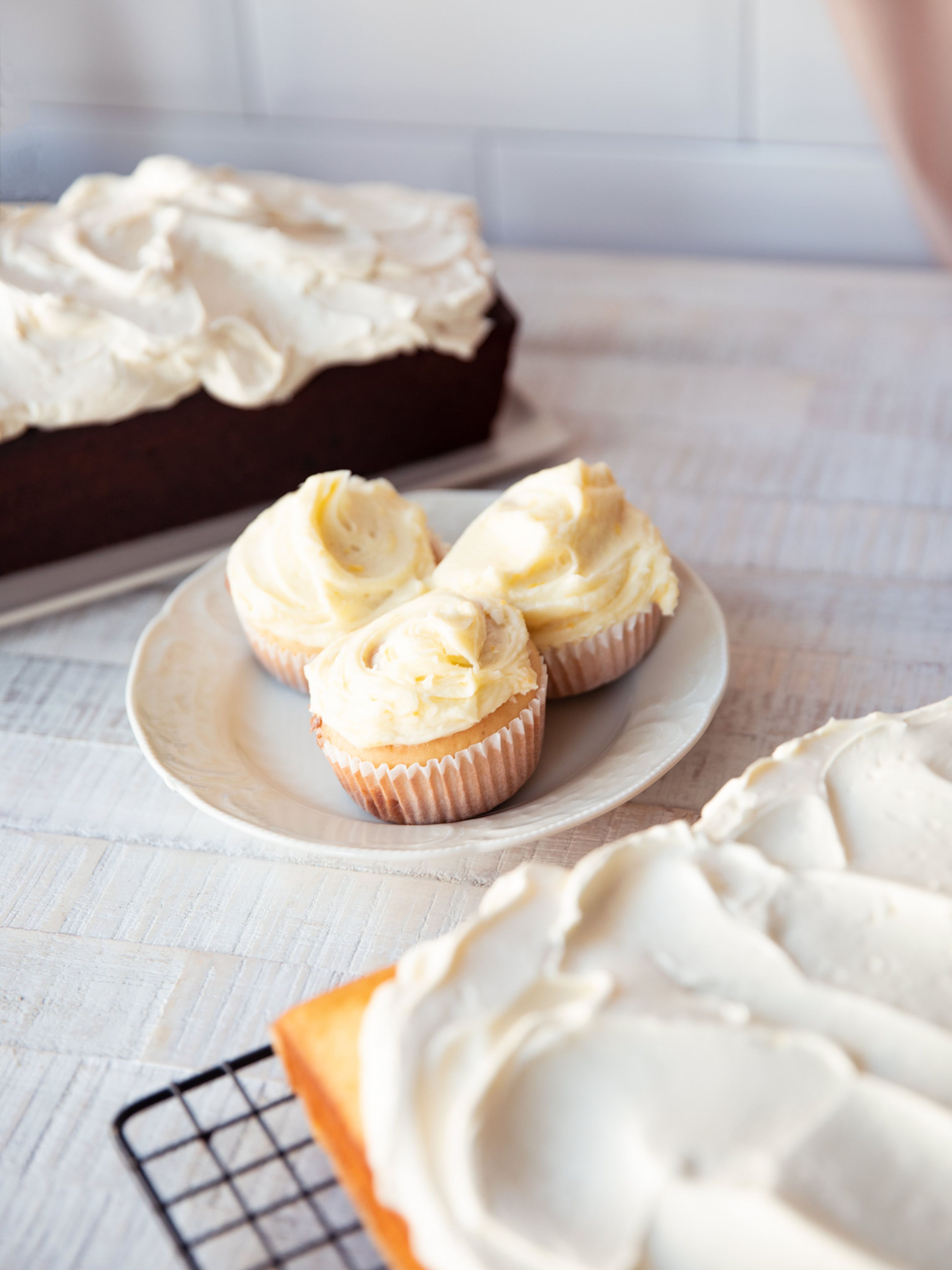 Freeze it
Roll leftover buttercream into thick logs in plastic wrap, transfer to a resealable freezer bag, and freeze for up to three months. To use, let thaw in the fridge overnight, then let come to room temperature to before stirring really well. Adjust texture with milk (to thin) or confectioner's sugar (to thicken).
Drizzle over ice cream, cinnamon rolls, or muffins
Thin out leftover buttercream with milk and warm it up just a touch before drizzling over chocolate ice cream for a sweet topping, cinnamon rolls, muffins, crumb cakes, or cookies.
Use a dip for fruit
To use buttercream as a sweet dip for fruit, thin it out as desired and mix in some cream cheese or yogurt for a little tanginess.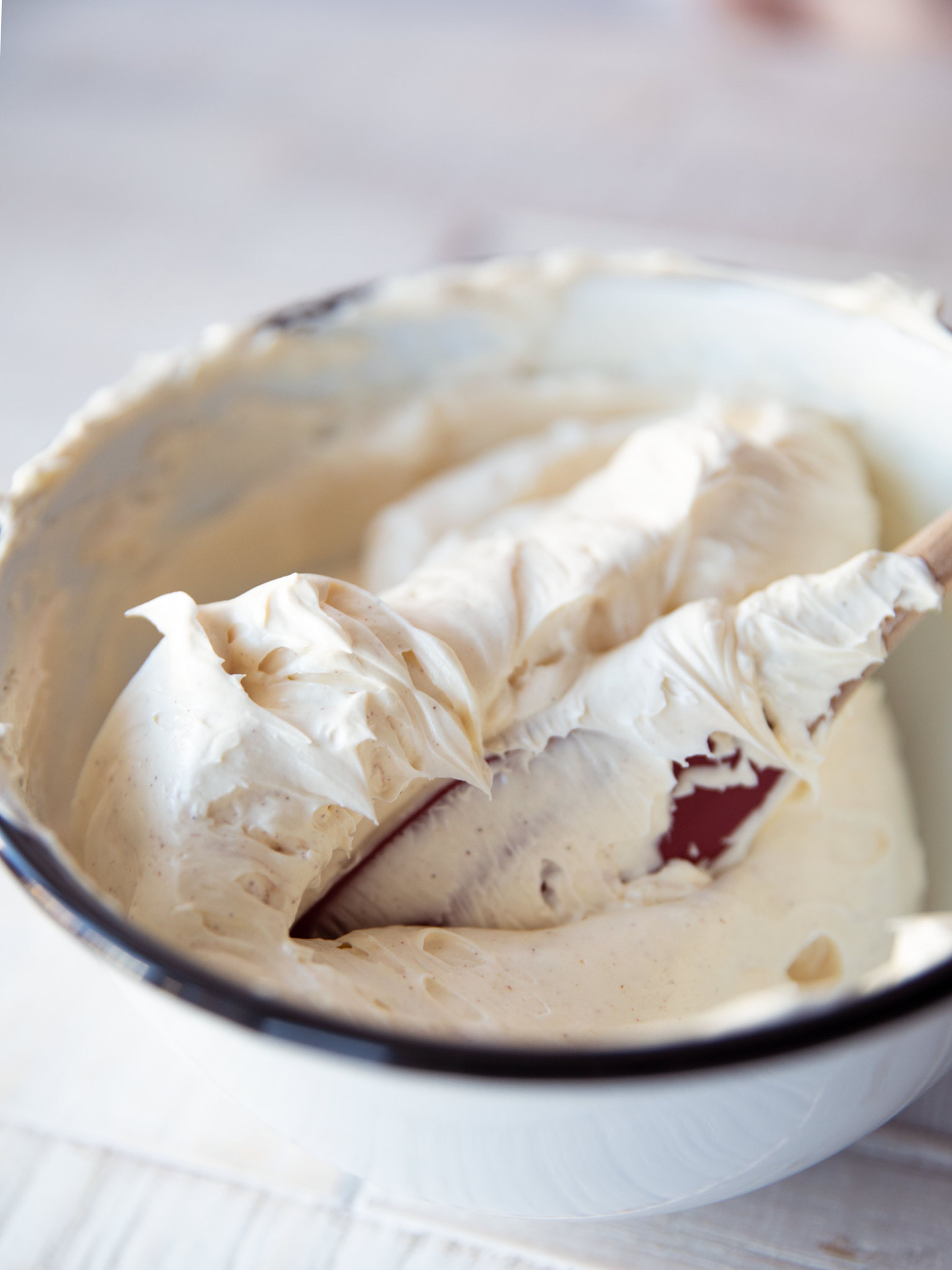 Make cake balls or cookie sandwiches
If you have leftover buttercream, it's likely you were baking. Why not bake a little more and use the leftover buttercream to bring some cake balls or cookie sandwiches together?
Published on November 10, 2018
More delicious ideas for you