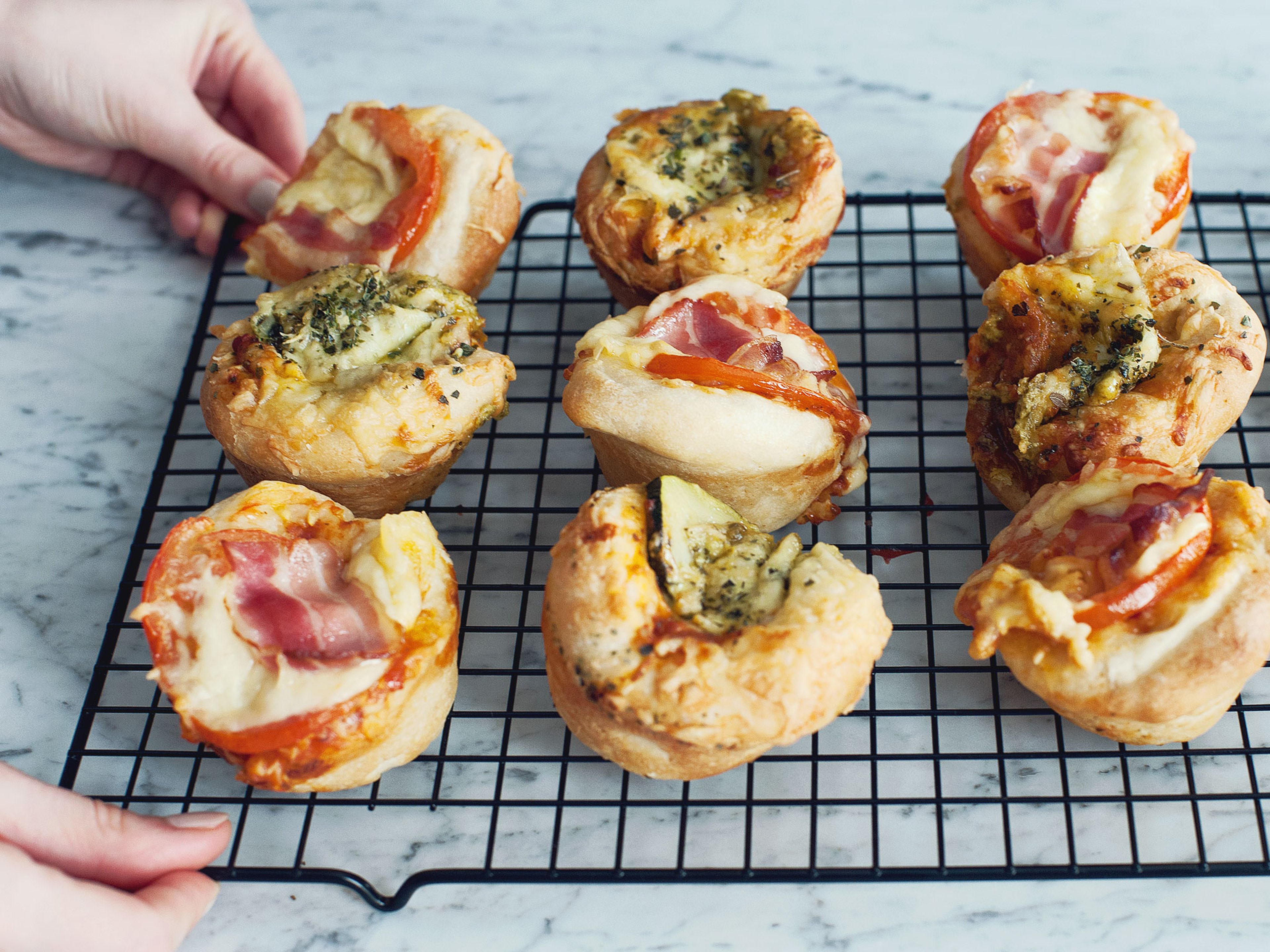 10 Dinners in 10 Minutes
No time but a healthy appetite? You've come to the right place!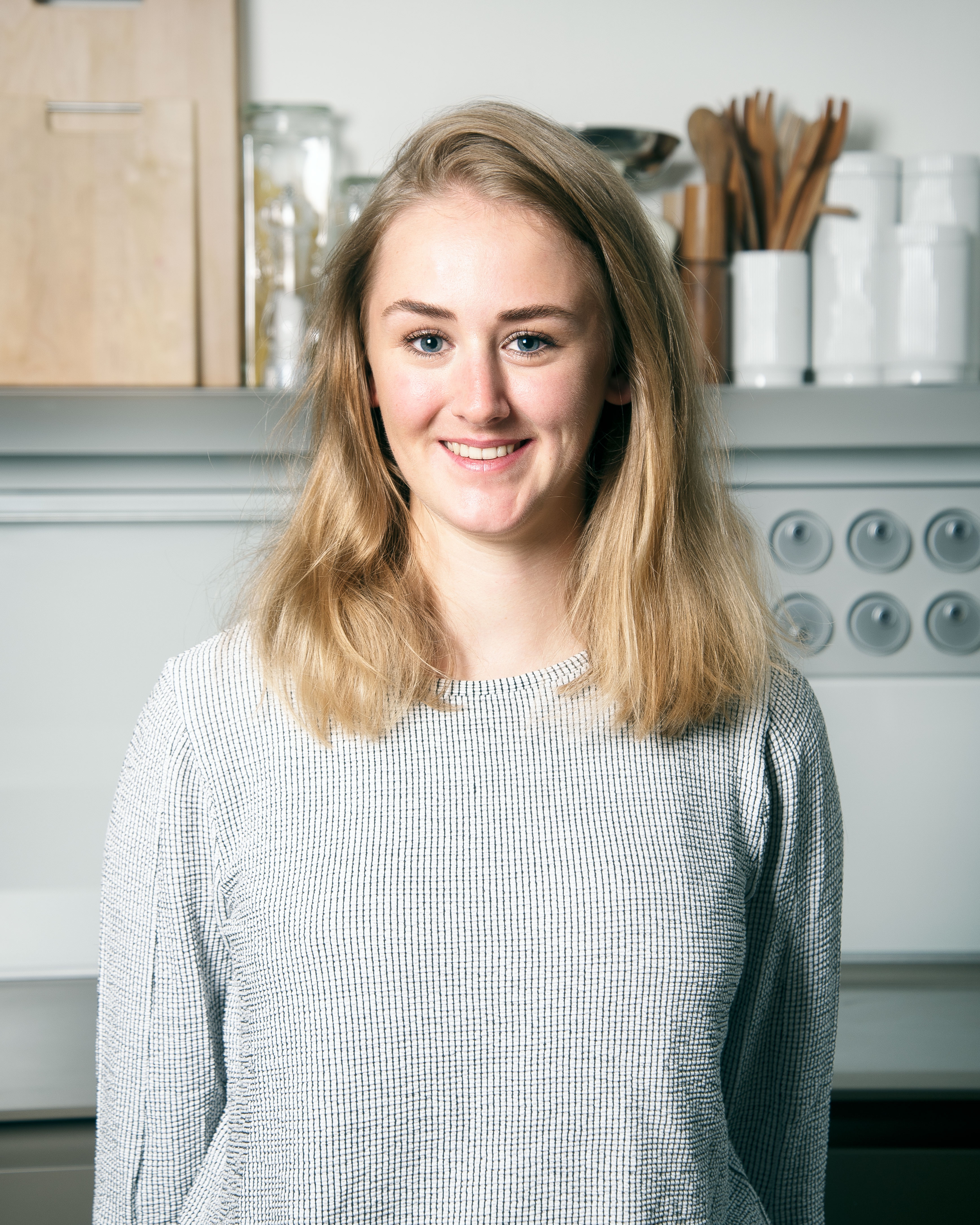 Most of us know the feeling of coming home after a long day out and not really having the time or motivation to make a complicated dinner with multiple side dishes. Whether it's friends and family, our hobbies, long work hours, or beautiful weather, standing in the kitchen for 30 minutes or more sometimes sounds unbearable.

To save time and effort you don't need to resort to ready-meals or frozen pizza. We are going to help you get creative with your dinners without spending too much time. Every single one of these 10 dinner options we have collected for you is done in only 10 minutes. In addition to being easy to make, they're also healthy (for the most part). Since we don't want to waste any more of your precious time, let's get to it!

Which one of these dishes will be your speedy go-to? Tell us in the comments or upload your favorite recipe in the app!
Beet salad with citrusy dressing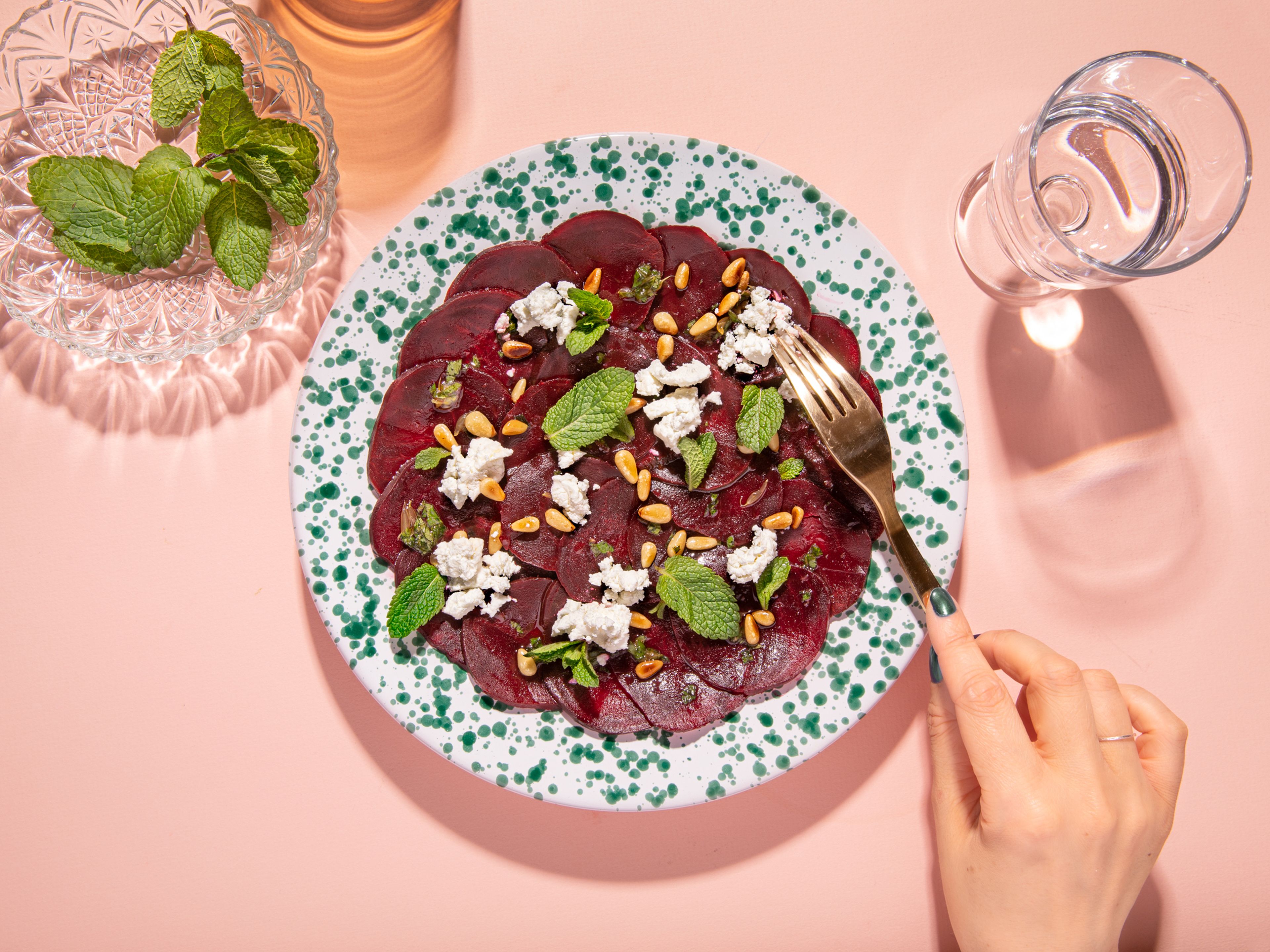 → Go to recipe
This lovely beet carpaccio will not only impress you by how fast it is prepared, but also by how good it tastes. It's light and refreshing thanks to its citrusy dressing, super easy to digest, and will fill you up with its high content of dietary fiber.

Chickpea-yogurt dip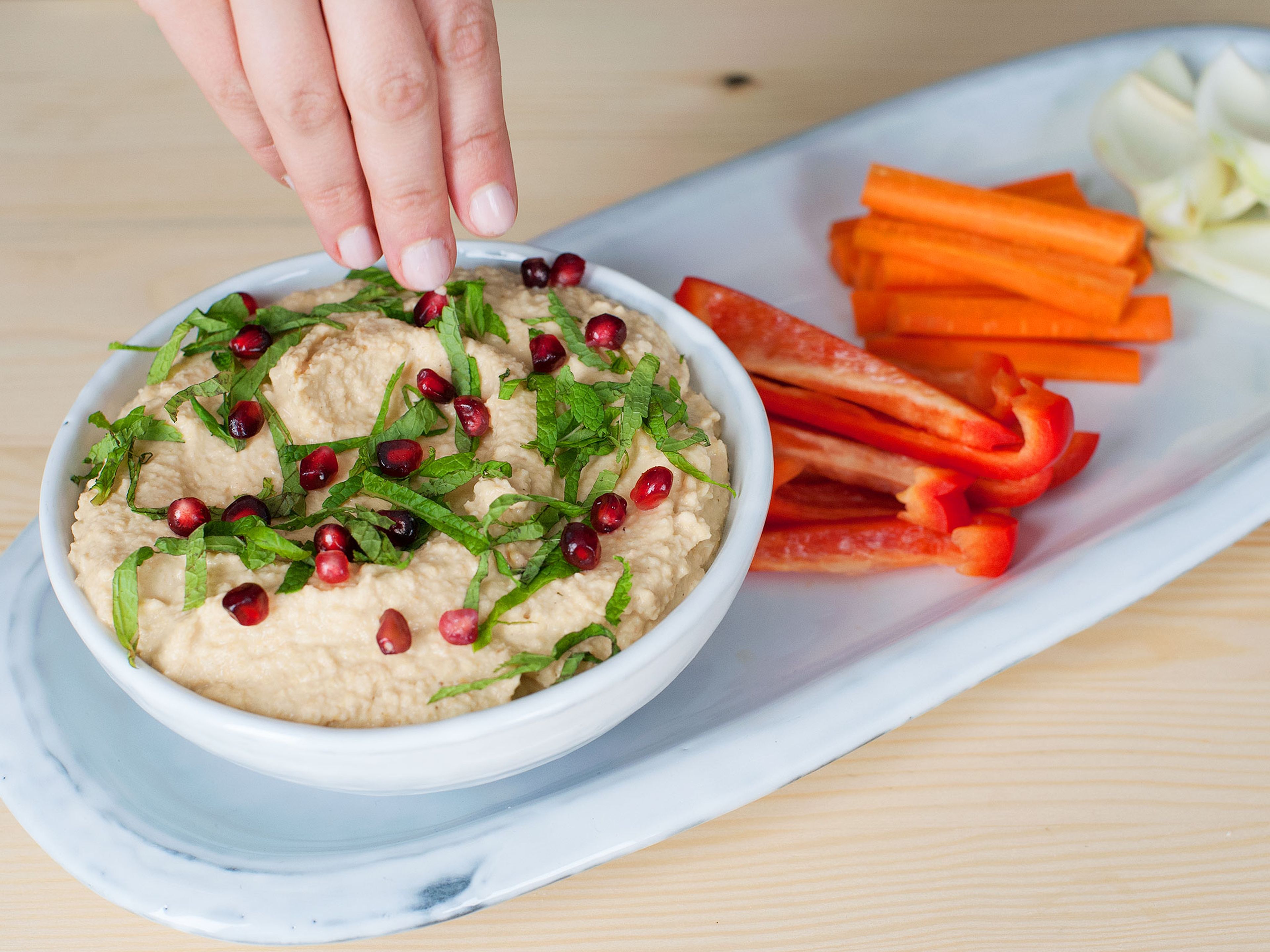 → Go to recipe
An especially versatile dip you can eat with whatever you like. Might we suggest a piece of bread, crudités, or leftover roasted vegetables? Anything goes!

Smashed cucumber salad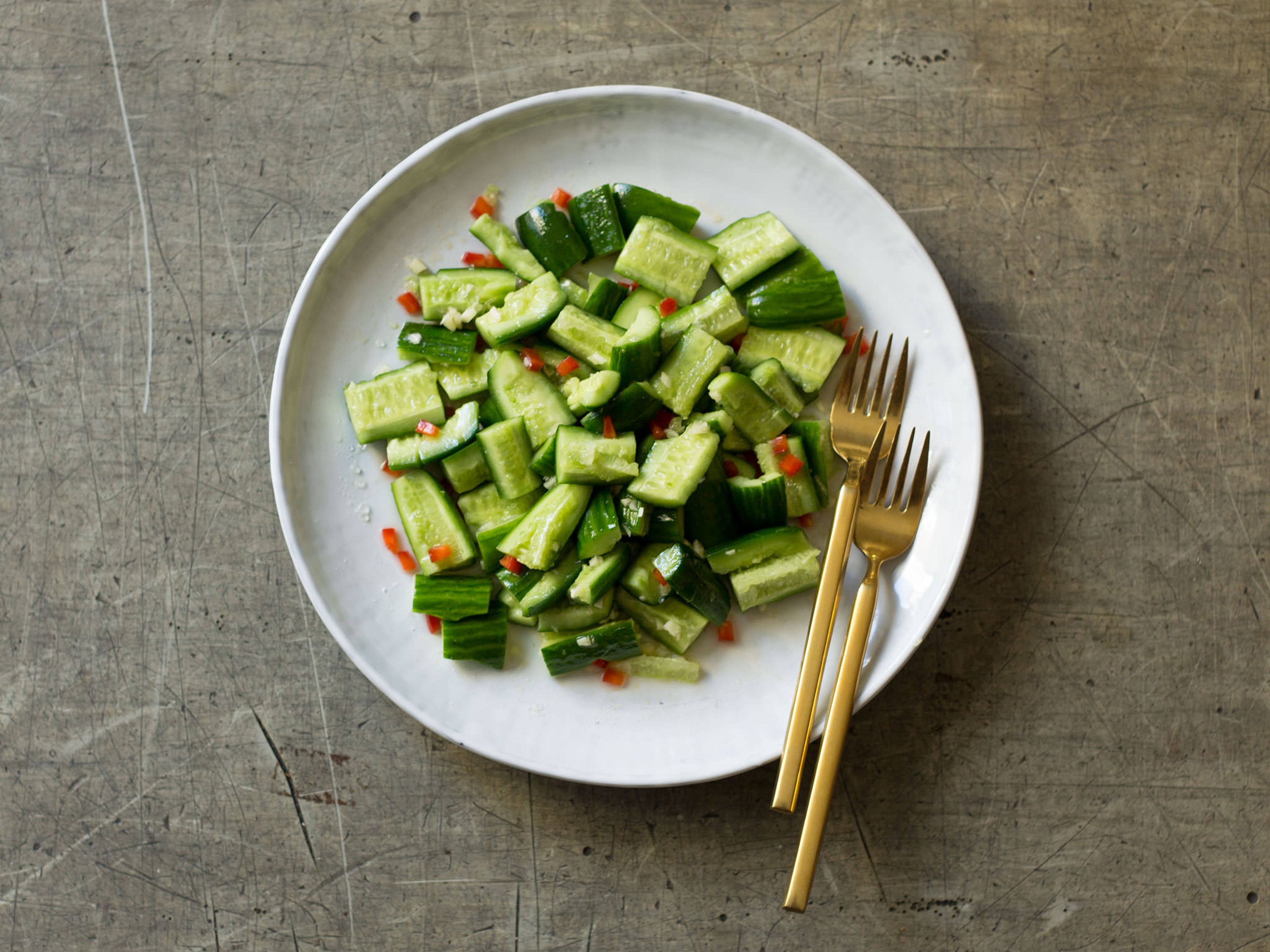 → Go to recipe
Even though cucumbers are 96% water, this light salad packs a punch in the flavor department. Smashing the cucumbers is a great outlet for any stress you might have accumulated during the day, so that you can go to bed with a sound mind.

Party melon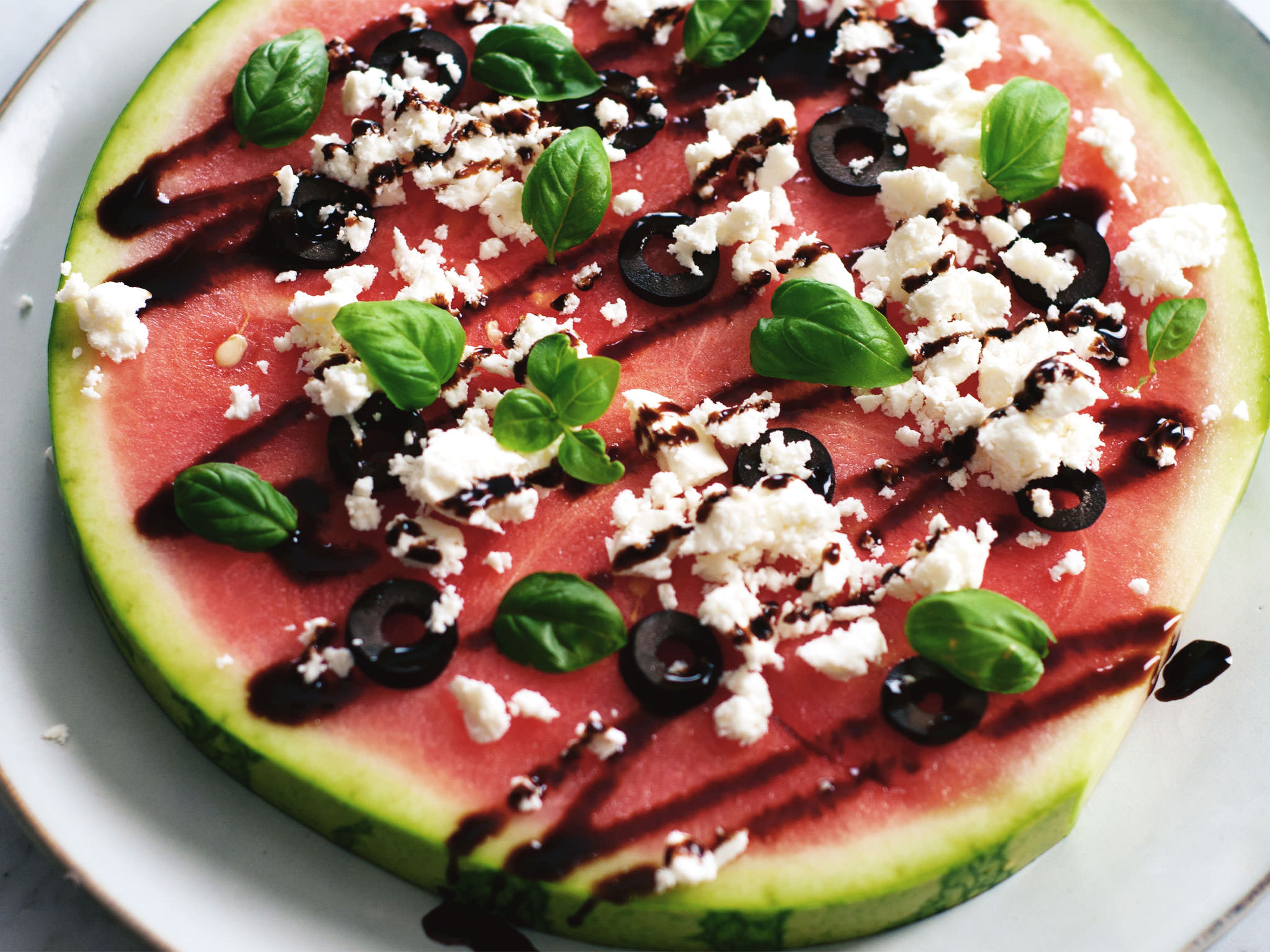 → Go to recipe
Especially in summer, we all love a good slice of sweet watermelon. But have you ever tried it cut like a pizza and garnished with savory toppings? Well, it's about time you did!

Asian vegetable salad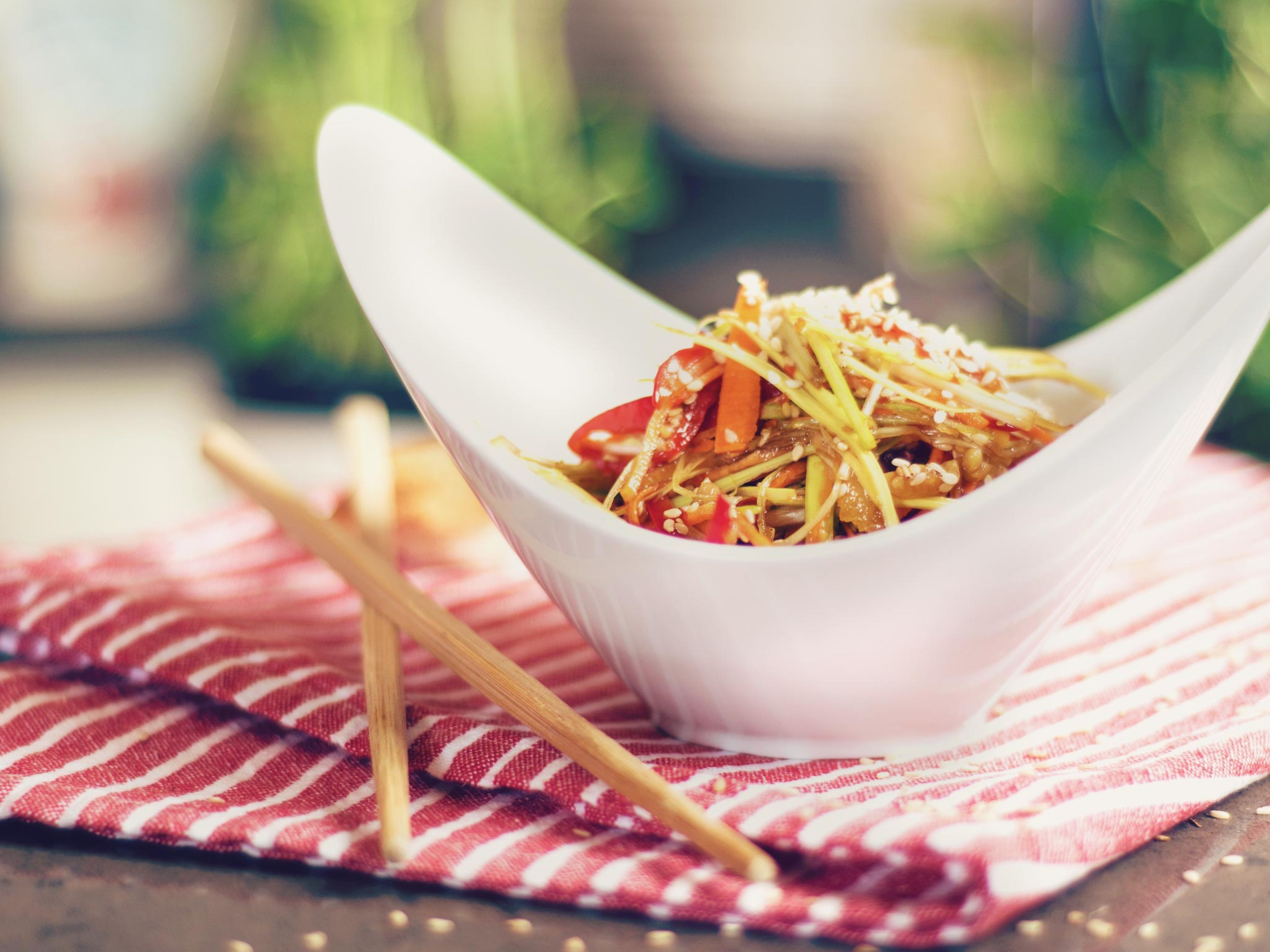 → Go to recipe
We've got you covered for when you're feeling exotic. An Asian-inspired, crisp, and light vegetable salad with simple ingredients that you may very well have at home already.

Pulled chicken stuffed avocado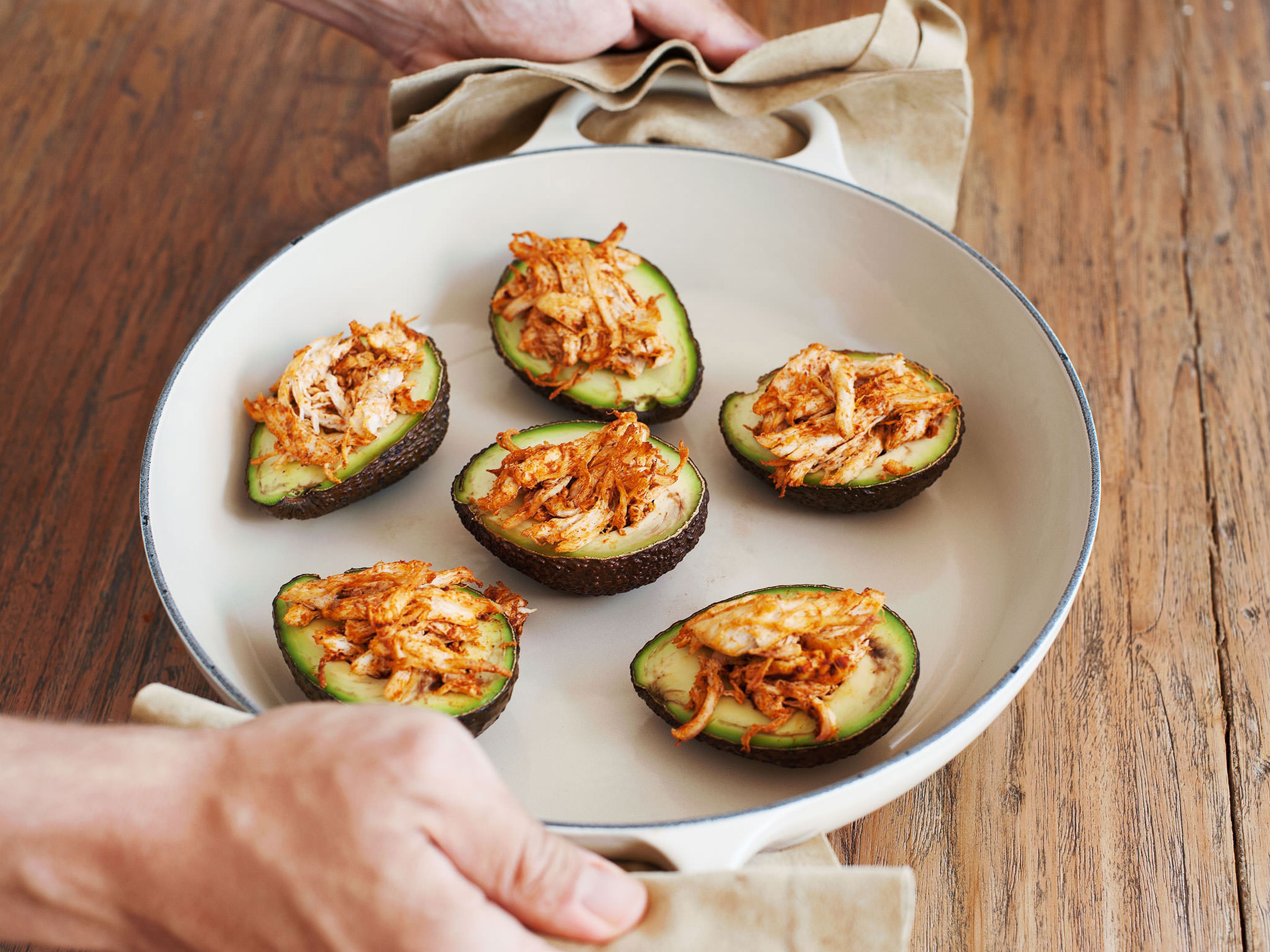 → Go to recipe
Spicy chicken in combination with creamy avocado? Sign me up! Filled with healthy fats and protein, this recipe is a paleo dream-come-true.

Mini deep dish pizzas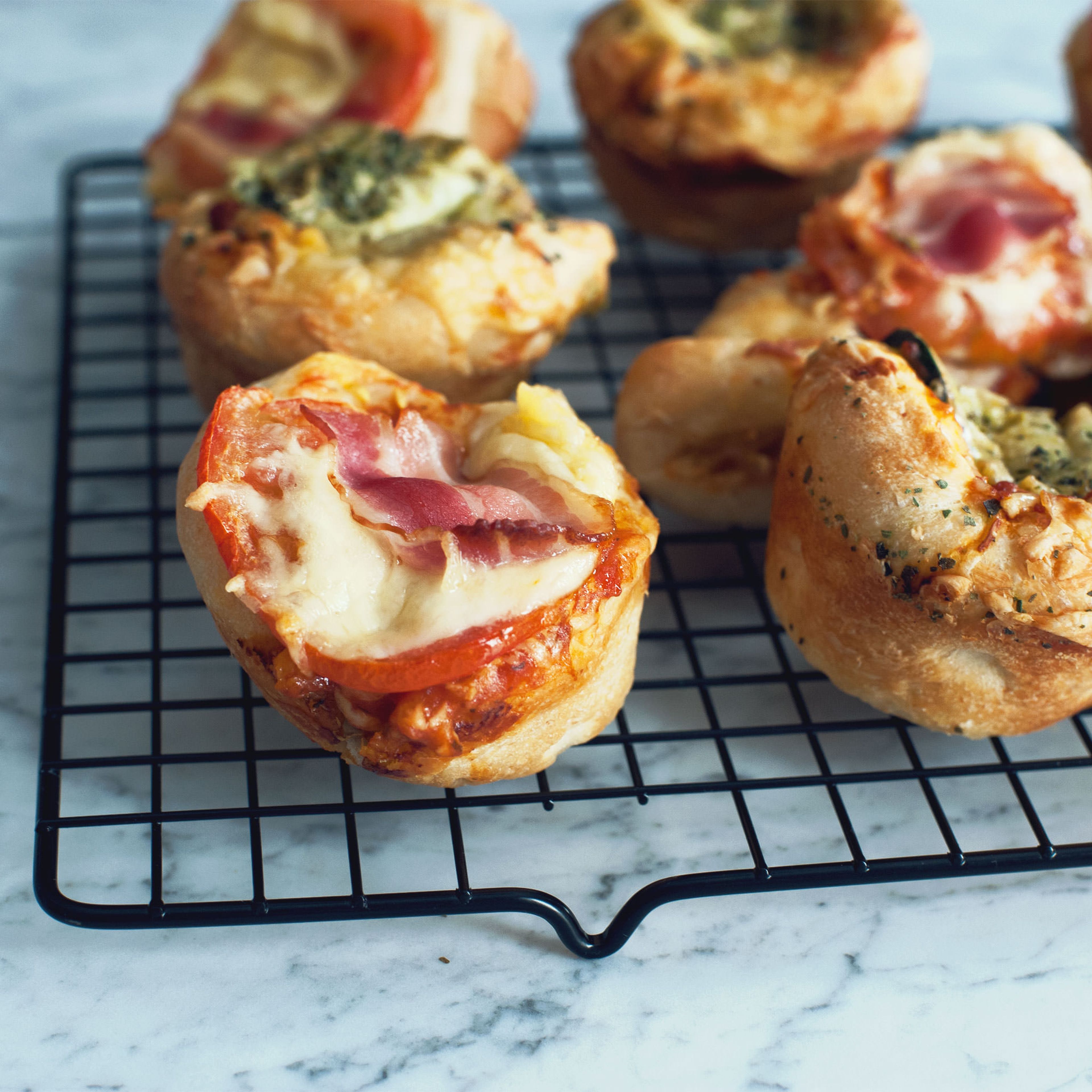 → Go to recipe
An American classic, prepared in 10 minutes. The filling and fun minis are the perfect comfort food for casual dinner parties, but also make a great dinner for kids and their busy parents. Pro tip: If your kids are picky eaters, you can even hide some extra veggies inside them!

Camembert in phyllo dough with grape chutney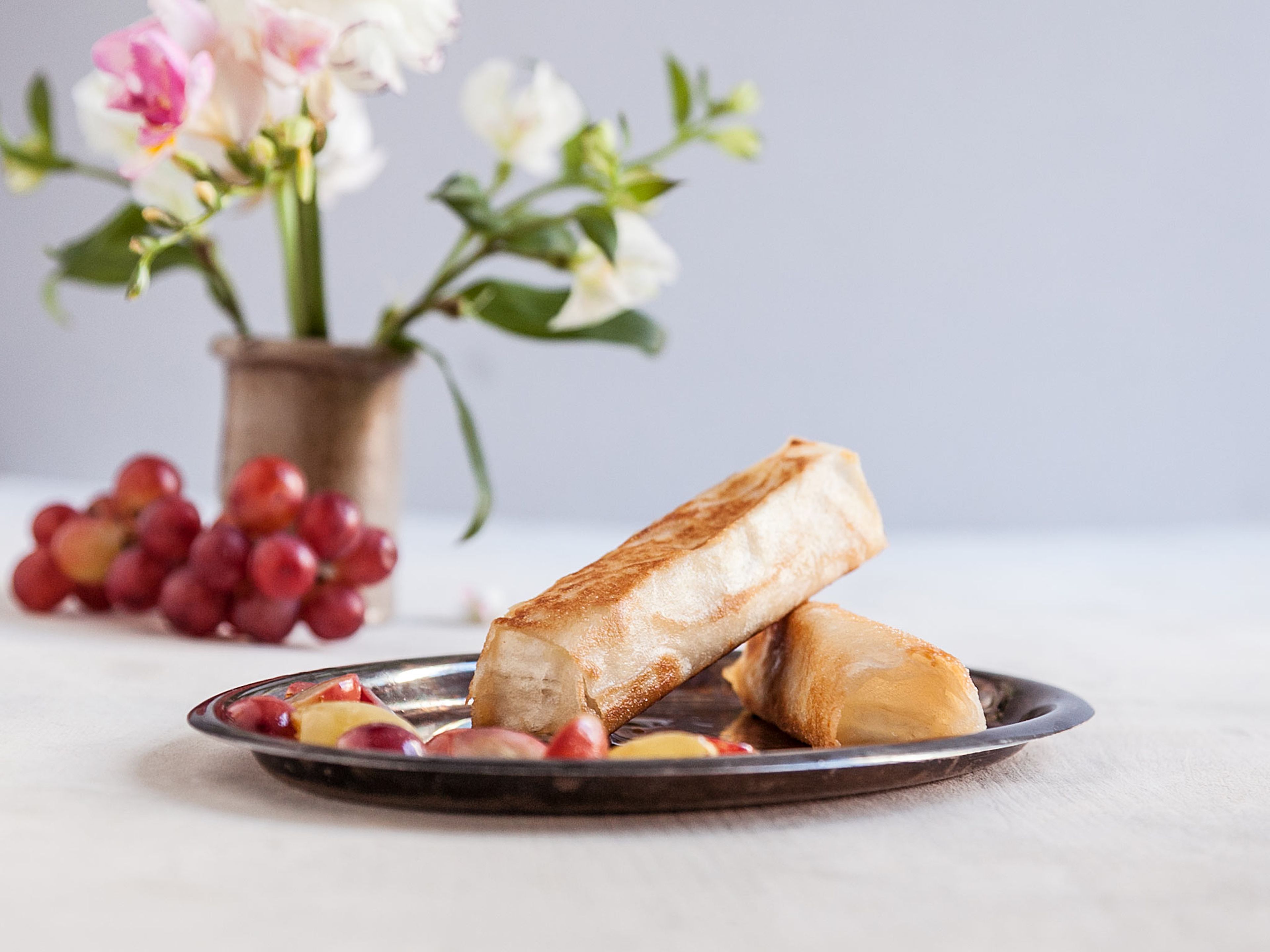 → Go to recipe
If you are feeling fancy but don't really want to spend a lot of time in the kitchen, this is the dish for you. It just has it all: crunchy and creamy, sweet and savory, spicy and fruity! Need we say more?

Pasta casserole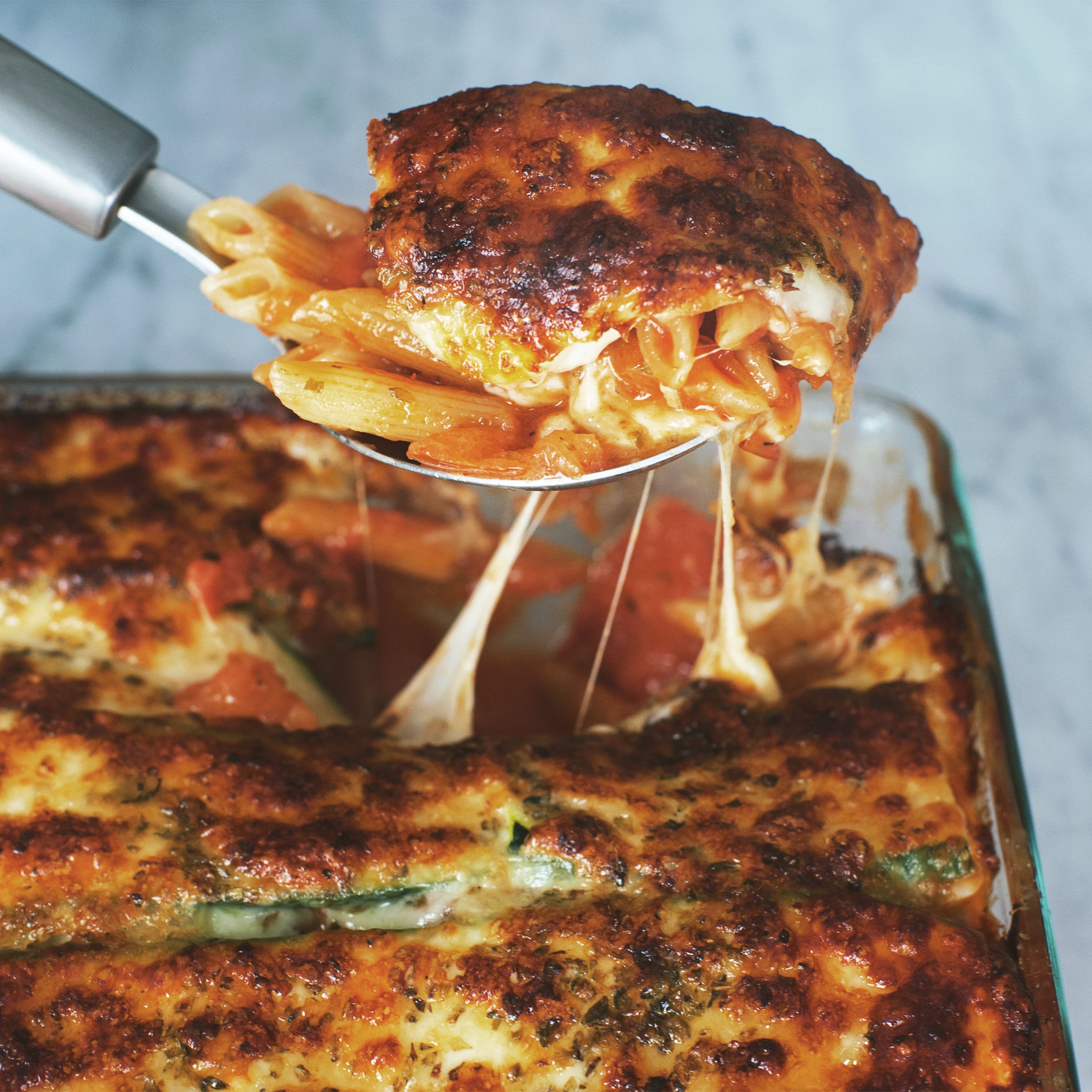 → Go to recipe
Technically, this dish takes 10 minutes preparation time, then needs to bake in the oven for an extra 40 minutes. But that's not a problem! While your pasta is baking, you have plenty of time to clean up the kitchen, read a book, or watch an episode of your favorite TV show! Once it's done, just plate it up and enjoy!

Nutella mug cake
→ Go to recipe
Of course, we also have something for those among you with a sweet tooth. Whether you have one of these for dessert or dinner is up to you! We won't judge.

Published on August 5, 2017
More delicious ideas for you