Pasta casserole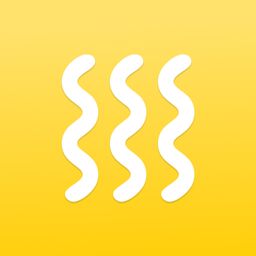 Editorial Team at Kitchen Stories
"When you lead a busy life, finding time to cook a proper dinner can be difficult. Sound familiar? Then be sure to give this casserole a try. Simply toss the ingredients in a baking dish, place it in the oven, and then say hello to dinner forty short minutes later. A delicious and balanced meal that doesn't eat up your precious free time in the evenings. Win-win situation, right?"
Ingredients
Penne rigate (pre-cooked)
Parmesan cheese (for sprinkling)
Order ingredients
Utensils
oven, knife, cutting board, ladle, baking dish, grater, Pasta Magie seasoning
Take an
easy quiz

and discover more recipes you'll love!
How-To Videos
How to cut tomatoes
How to prepare garlic
How to prepare zucchini
Step 1/ 2

3

tomatoes

½

zucchini

½

garlic

125

mozzarella cheese

Preheat oven to 200°C/392°F. Cut tomatoes into slices. Slice zucchini into long strips. Peel and mince garlic. Cut mozzarella in slices as well.

Step 2/ 2

275

tomato sauce

Penne rigate (pre-cooked)

1 tsp

dried oregano

Parmesan cheese (for sprinkling)

salt

pepper

ladle
baking dish
grater
Pasta Magie seasoning

Spread out some tomato sauce at the bottom of a baking dish and top with a single layer of each your par-cooked pasta and tomato slices. Sprinkle salt, pepper and some minced garlic on the tomatoes. Repeat layering with the tomato sauce, pasta, tomato slices and aromatics. Finish with tomato sauce on top. Then put the zucchini slices on top in a single layer and sprinkle with salt and pepper. Place the mozzarella slices on top of that in a single layer as well and sprinkle with oregano. Grate parmesan cheese over the mozzarella. Bake for approx. 40 mins or until the cheese is melted and golden brown. Allow to cool slightly after baking.

Enjoy your meal!
More delicious ideas for you