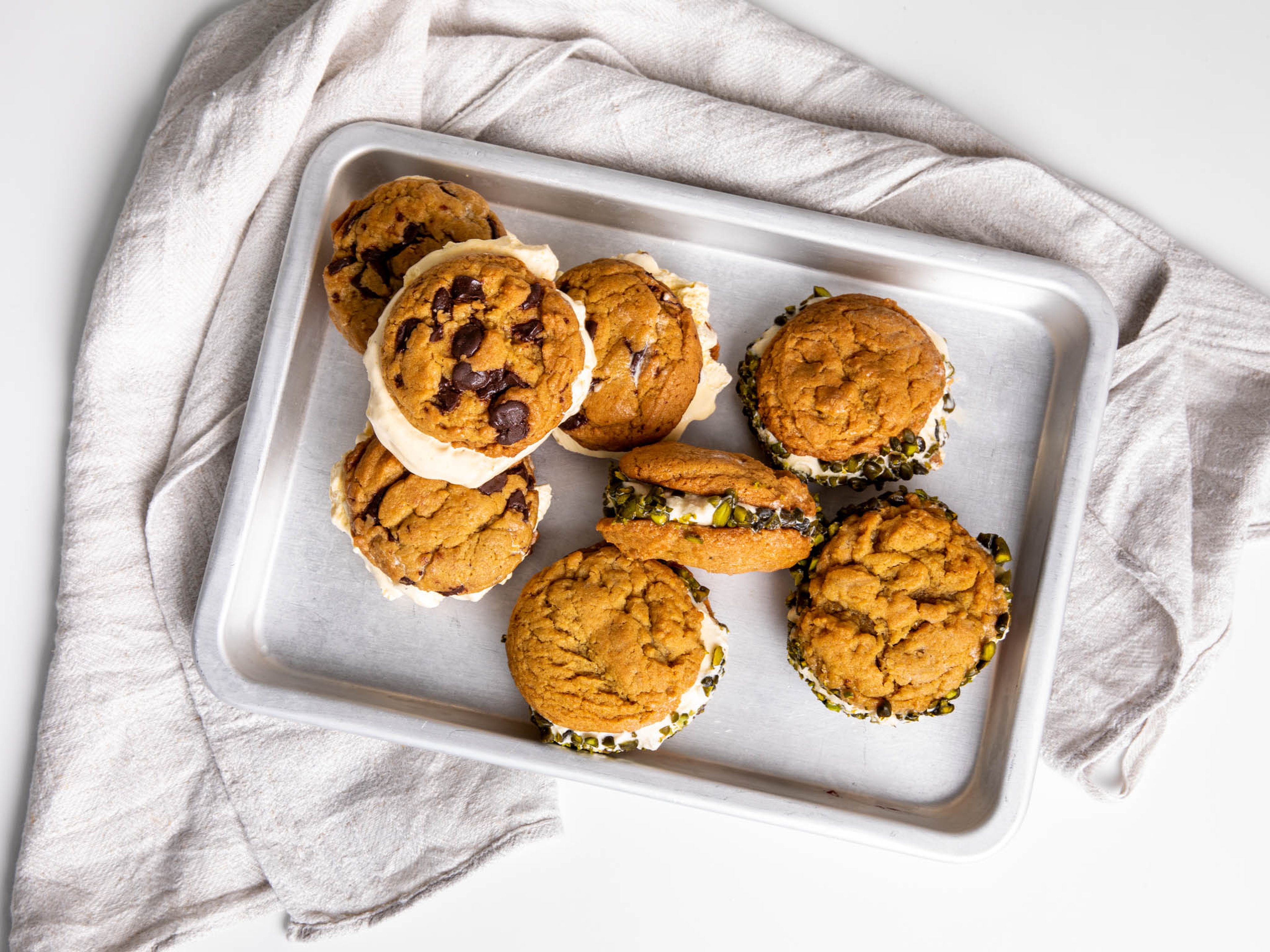 How to Make Ice Cream Cookie Sandwiches
To cool you down on hot summer days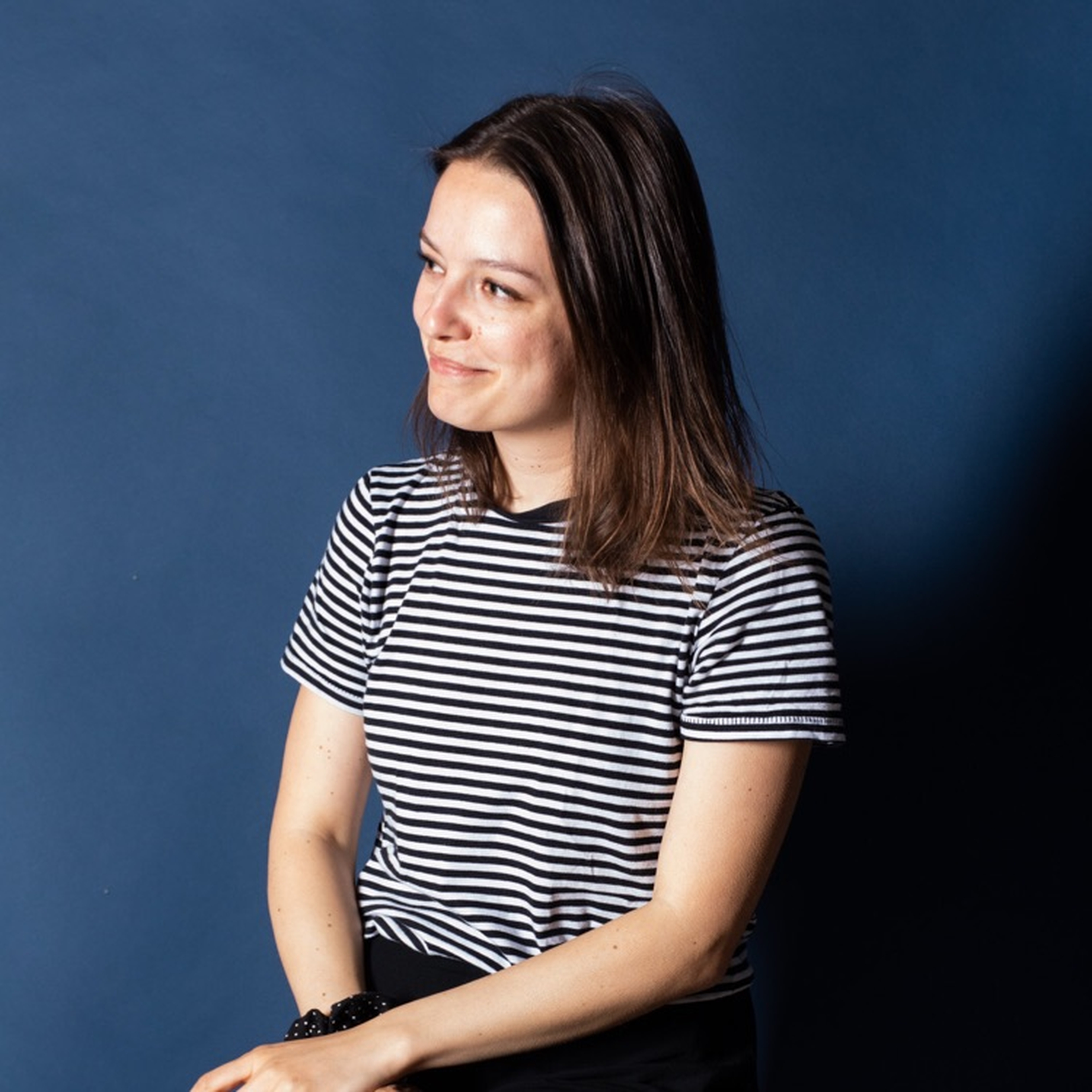 In my small freezer, in addition to the leftover veggie Bolognese for when my fridge is bare and obligatory ice cubes for afternoon iced coffees, there is always ice cream—both in summer and winter. It's usually a decadent flavor made with cookie pieces, chocolate chips or peanut butter swirls, leaning into the motto that "more is more."

Although you can eat ice cream and cookies separately, you can also put them together to create an ice cream sandwich. 

If you make this recipe following my tips, the whole process from cookie dough production to the finished ice cream sandwich takes three days. But if you already have some cookies on hand, this chilled summertime treat can be prepared in just a few minutes. So, let's start!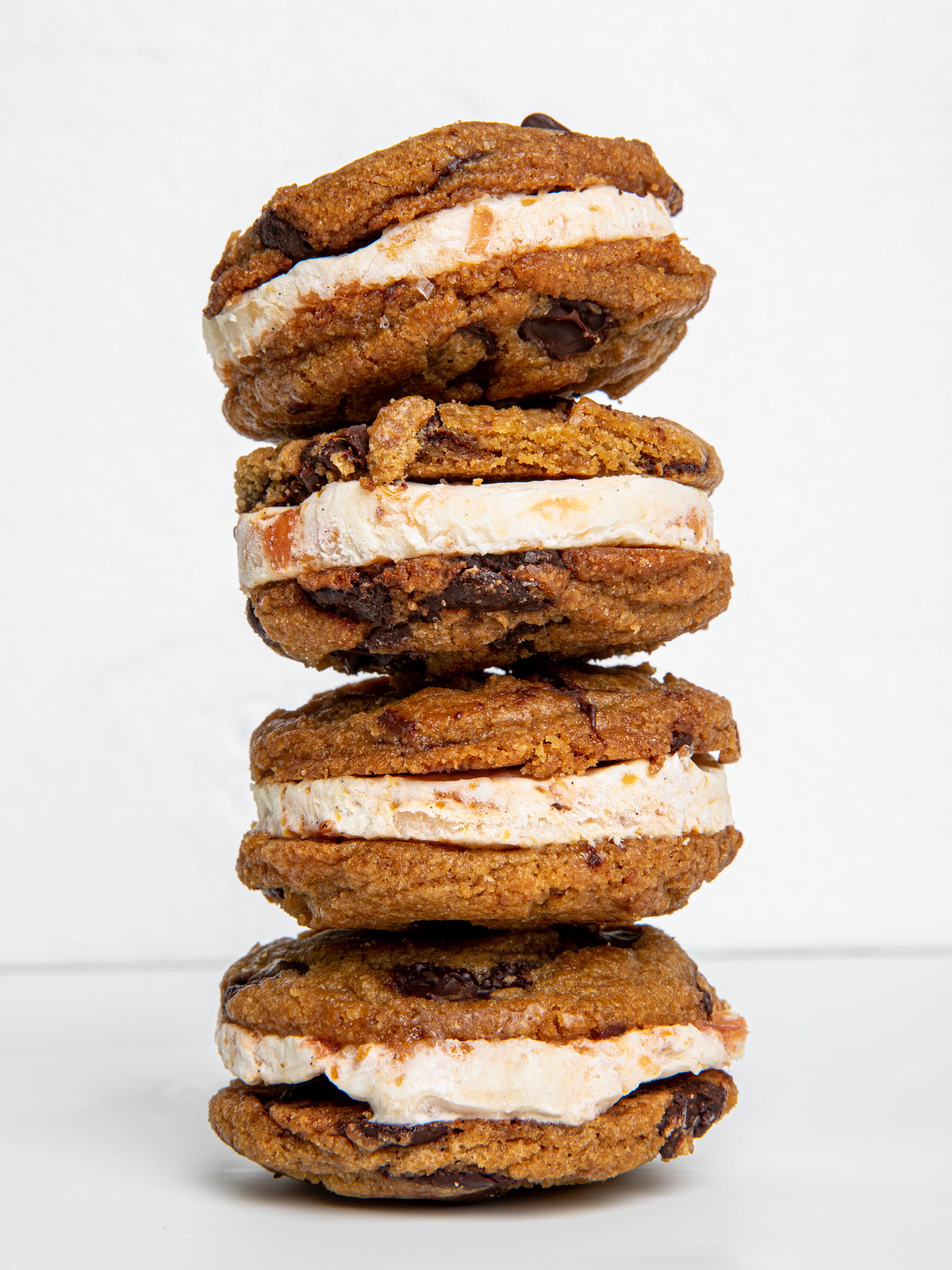 The cookie is the base
We have to pay special attention to the cookie that'll hold your favorite ice cream together. The cookie itself shouldn't be too hard, so that you can comfortably bite into the sandwich, but it also shouldn't taste soft and stale either. This may sound a bit complicated at first, but if you pay attention to a few things, it's easy to do.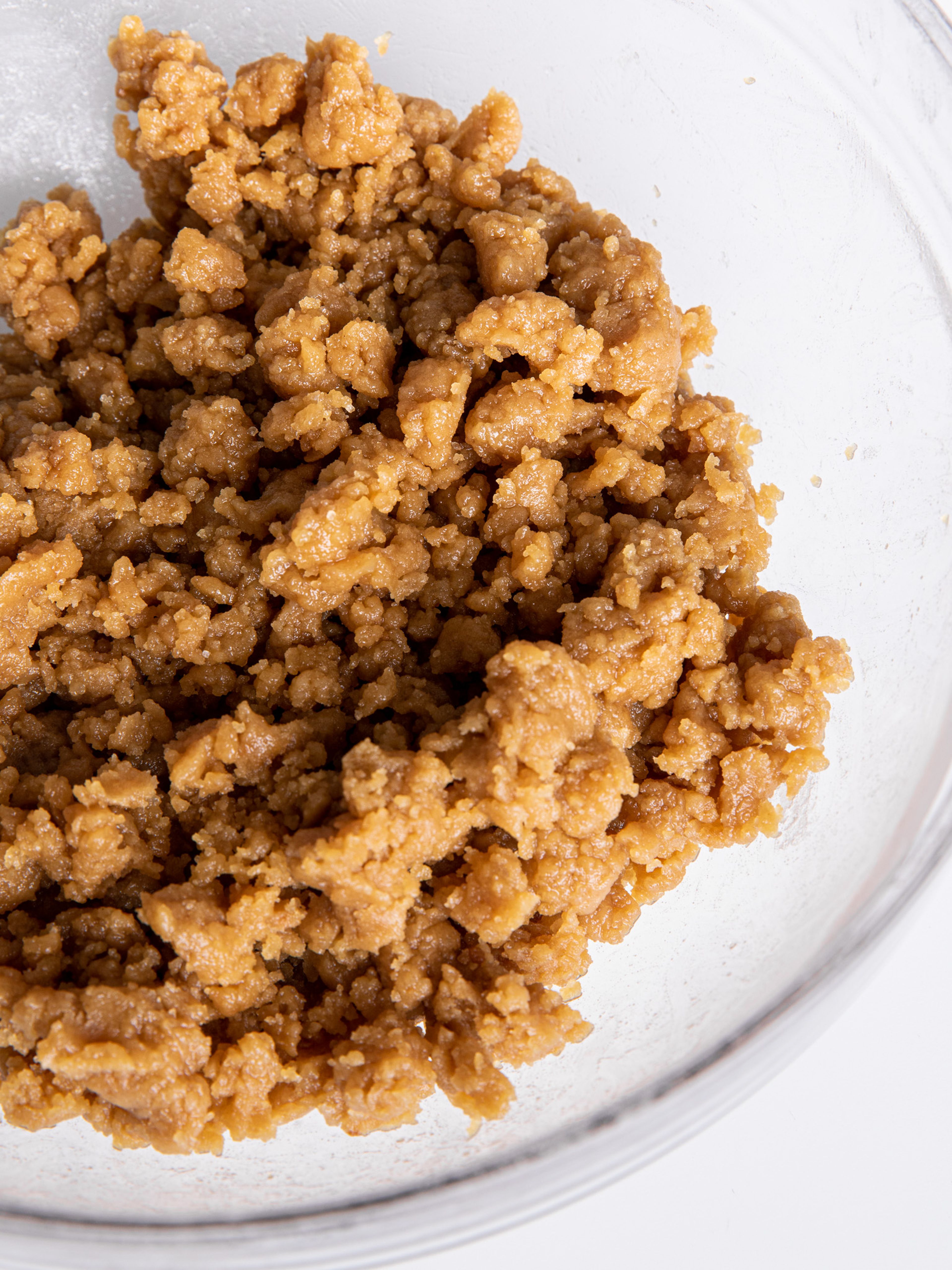 The sugar
This recipe calls for two different types of sugar. The first one is a  standard household white sugar, which gives our cookies a crunchy bite. The other is a brown one, such as Muscovado, which helps to soften the core of the cookie.
Chocolate chips in the dough—yes or no?
In principle, the answer to any question about chocolate is always yes. In this case, however, my tests have shown that ice cream sandwiches without chocolate chips are easier to eat. What I presume is that the fat in chocolate chips can't tolerate the drastic shift from the oven's heat to the freezer's cold temperatures, resulting in a cookie that's hard as a rock.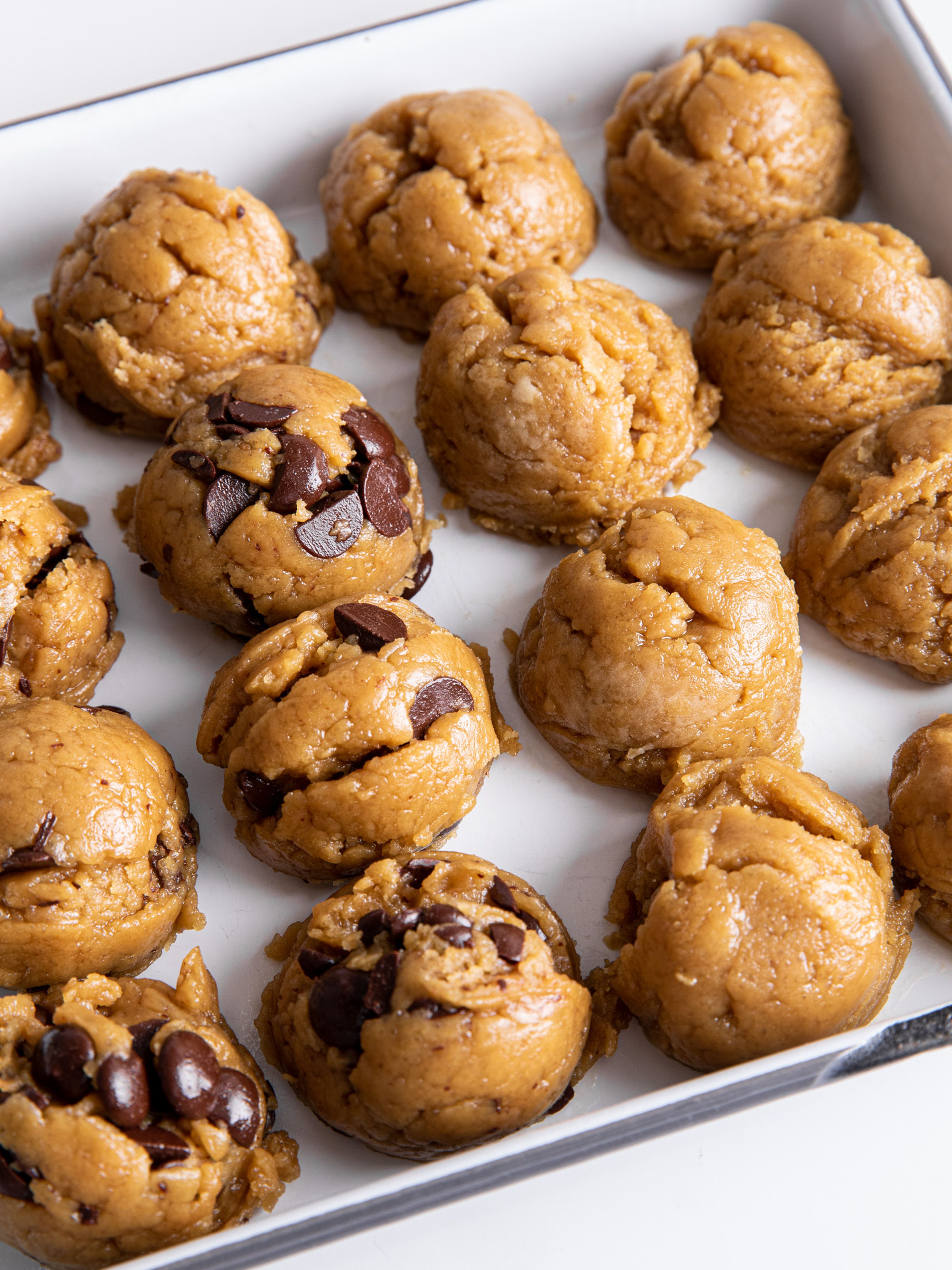 The long resting time
The cookie dough should ideally chill overnight, or at the very least, 12 hours. The reason for this is because the flour needs time to absorb the liquid ingredients from the dough. Resting also ensures a soft and chewy cookie that'll hold its shape after baking.
The baking time
No matter what the cookie recipe says, even if I have baked the recipe several times, I always start the first batch with a short baking time. I usually start at five minutes and feel my way forward minute by minute. We really want crispy edges, but a soft and tender center. This is usually achieved when the edges are slightly brown and everything else looks almost raw.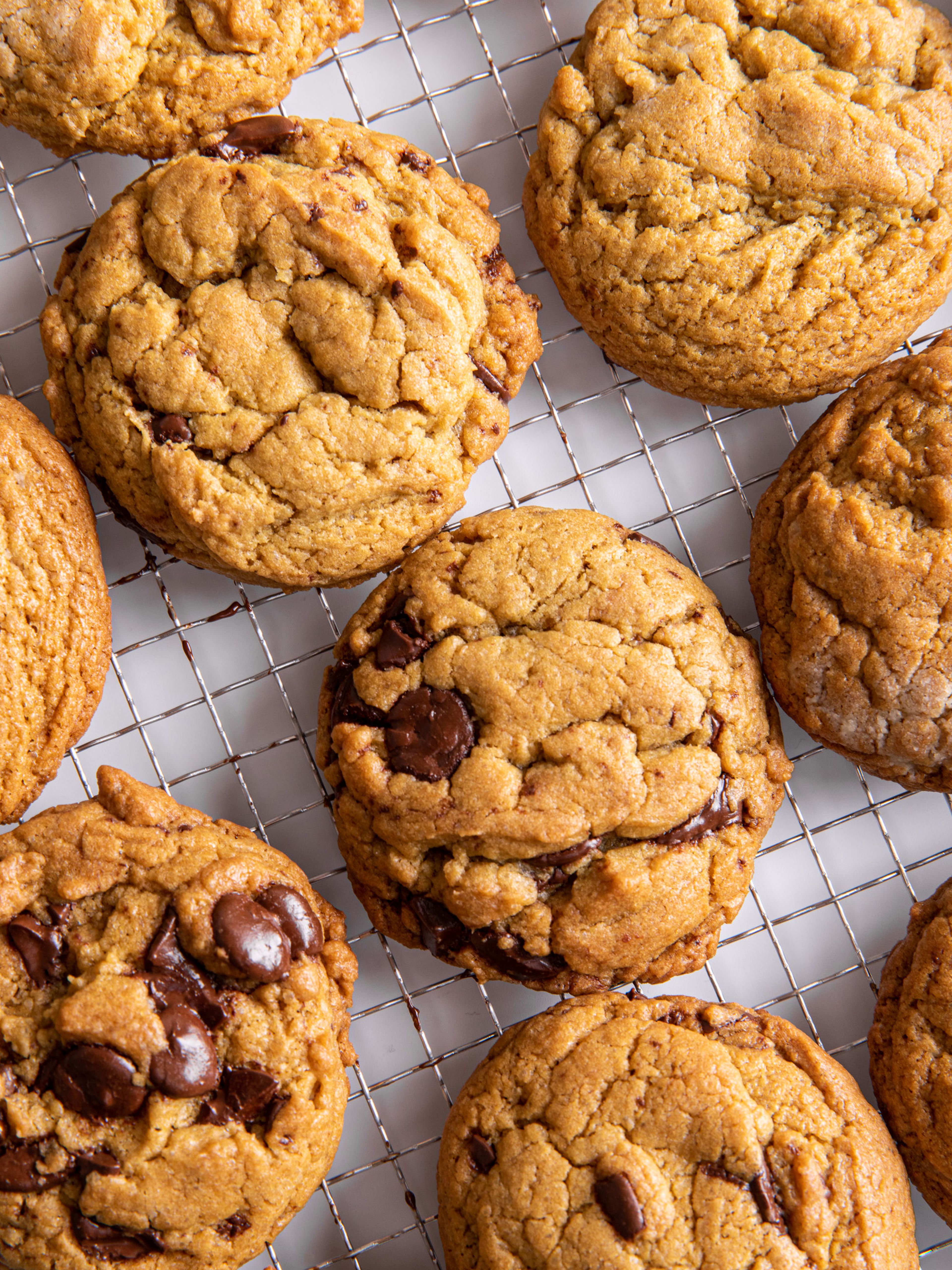 The long freezing time
Even finished ice cream sandwiches have to sleep in the freezer overnight for the tastiest results. Letting the sandwiches chill overnight allows the cookies to draw some moisture from the ice cream, so that you can easily bite into them later. If you couldn't already tell, patience and time are crucial for this recipe.
The recipe
I used a vegan chocolate chip cookie recipe from Ovenly as inspiration and made a version without chocolate. Feel free to experiment, add chocolate to one half of the dough (as I did) and see which tastes better to you. Of course, there's no reason for why you shouldn't use your own favorite cookie recipe as a basis. You could also try this one, this one, this one, or even this one topped with Toblerone—yes, there's no shortage of chocolate chip cookie recipes at KS!
Make ice cream cookie sandwiches with Lisa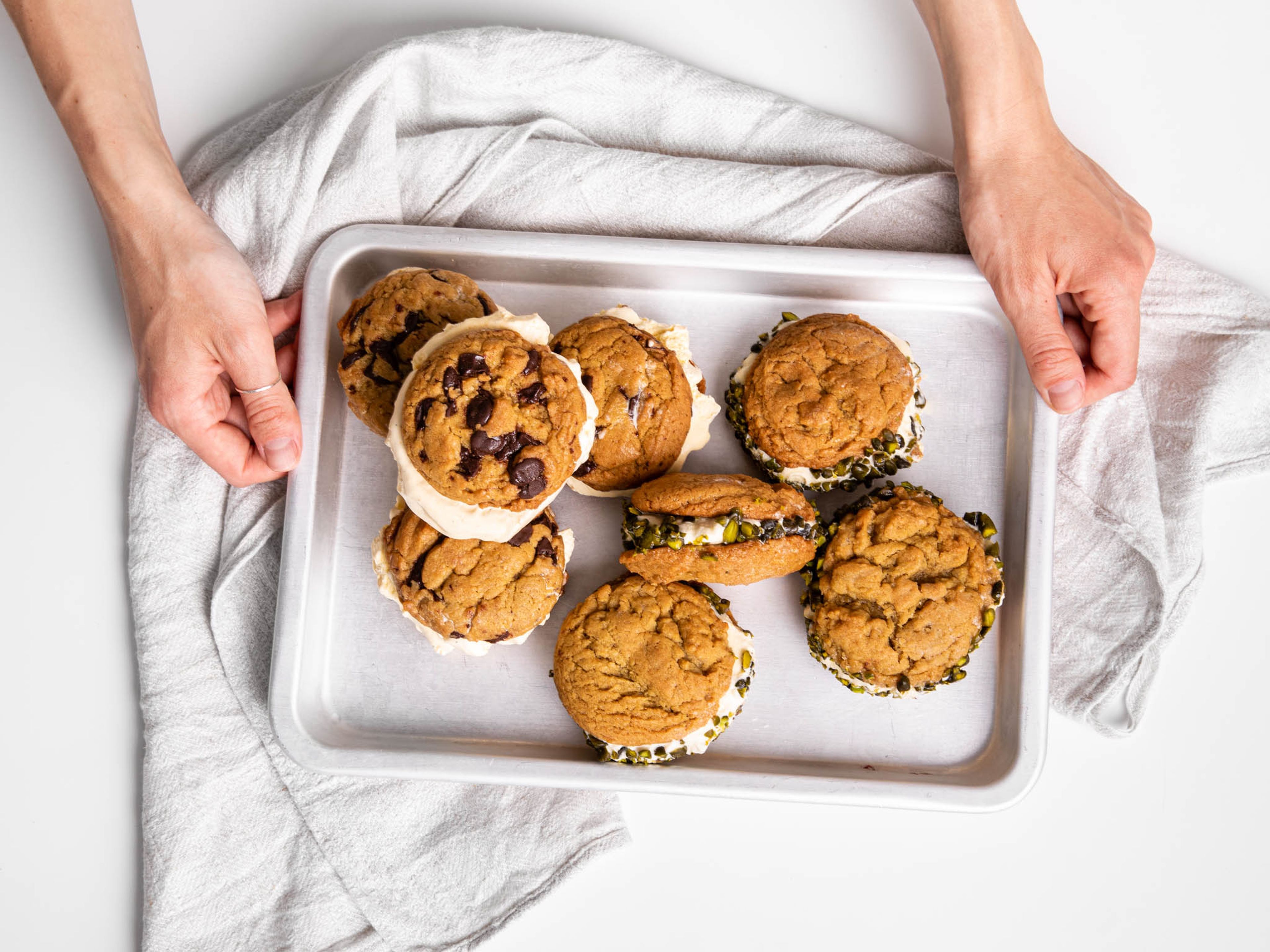 → Go to recipe
The ice cream filling
There's not much to say here, except that you should use an ice cream flavor that you enjoy. You can also use ice cream varieties and brands that aren't too firm or too creamy (or you can make your own ice cream first!) Classic vanilla ice cream is always a good choice. I chose pistachio, because I like it very much and the color is gorgeous. Get the ice cream of your choice from its container, mash it roughly with a knife, then add it to a bowl. Let it soften for five minutes, then stir it with a wooden spoon until creamy and toss it back into the freezer again, so that it can firm up a bit. What's the idea behind this? You need a creamy mixture, which you can spread nice and evenly between the two cookies.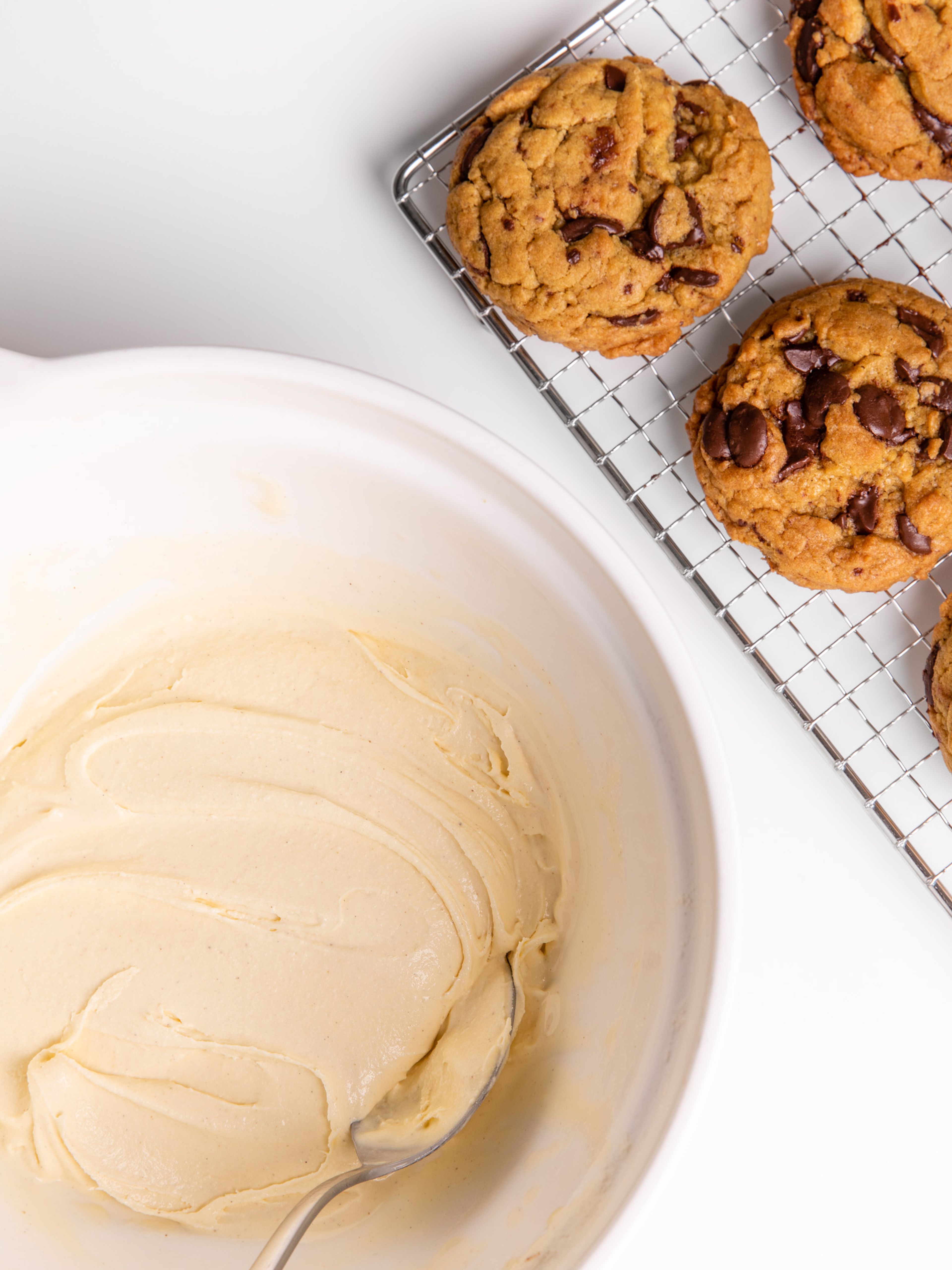 Your ice cream sandwiches
As soon as you have completely cooled the cookies and the ice cream has the consistency of a thick, tough dough, you're ready to go. Scoop the ice cream one tablespoon at a time onto a cookie, then top with another cookie and gently squeeze them together. Roll the sides of the ice cream sandwich into finely chopped chocolate, pistachios, or crushed salty pretzels. Work quickly, and if necessary, put each finished ice cream sandwich in the freezer. If your appetite is screaming and you (and the sweet tooths around you) don't want to wait another night, as described above and in the recipe, I would still let the finished sandwiches freeze for a short time so that the ice cream doesn't dribble everywhere when you eat it. Wrap the finished sandwiches in a box or individually, and enjoy!
Published on August 21, 2020
More delicious ideas for you