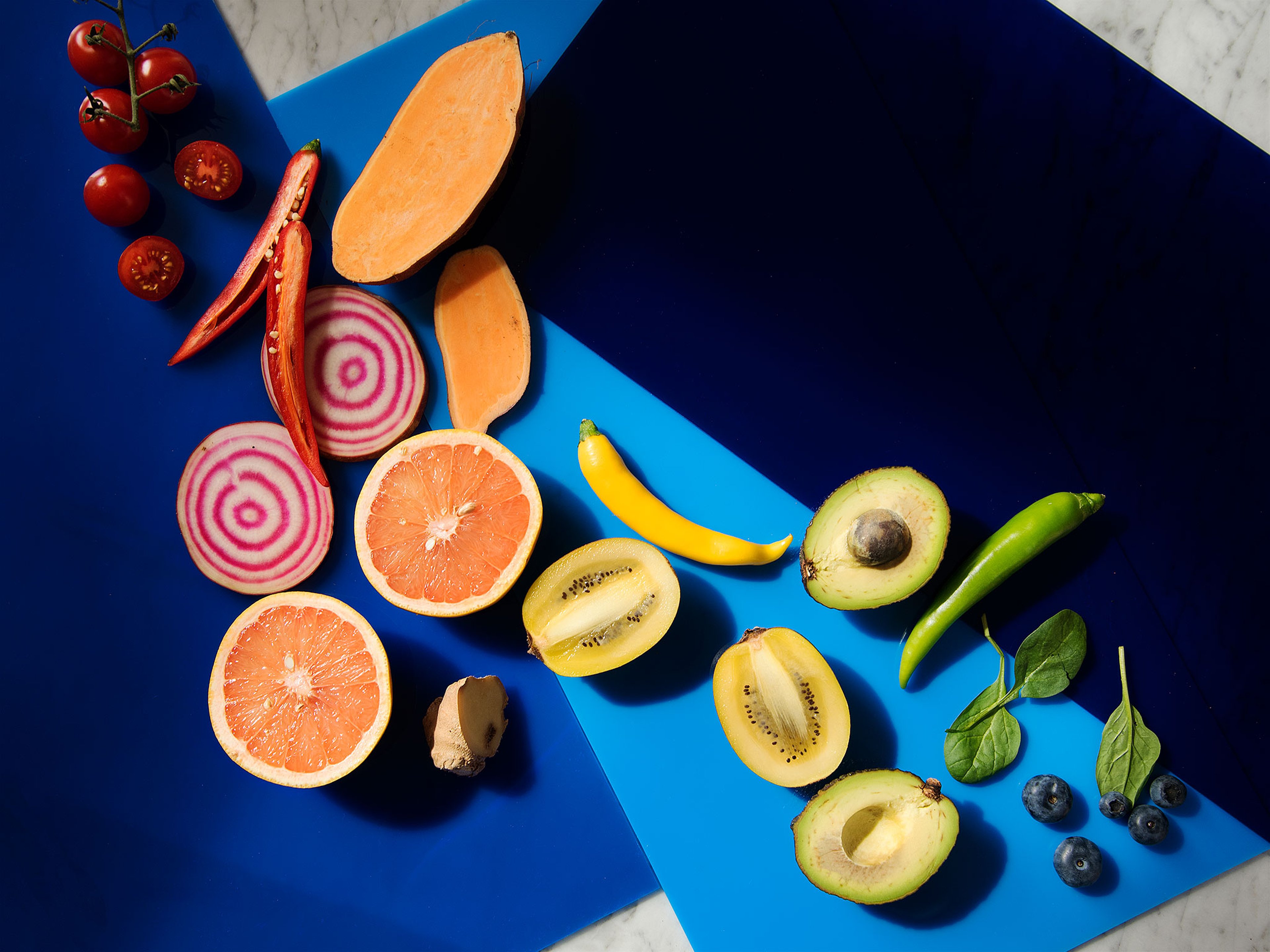 Energy-Boosting Foods
10 recipes to fight fatigue with food!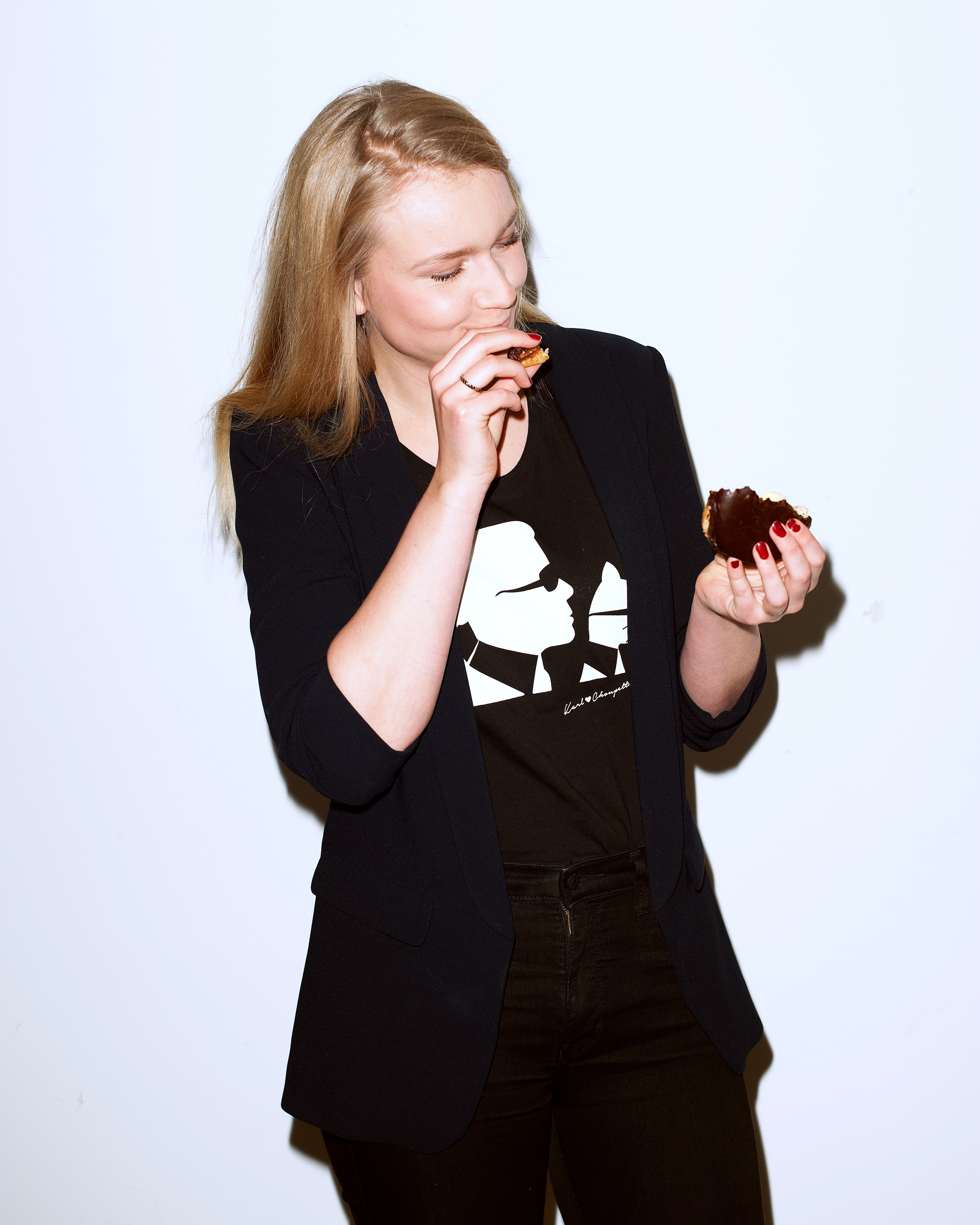 Find yourself repeatedly sleepwalking your way to the coffee machine on those slow-start Mondays? Step away from the bean juice! We've collected 10 recipes to help you cut down on the quick-fixes and fully charge your batteries to keep you energized throughout the whole day!
The Most Important Meal of the Day
The key to boosting your energy-level is to avoid carb-crashes, stay off the blood sugar rollercoaster, and stack up on antioxidants; and of course, it all begins with a nutritious breakfast to get the day properly started.
Quinoa breakfast bowl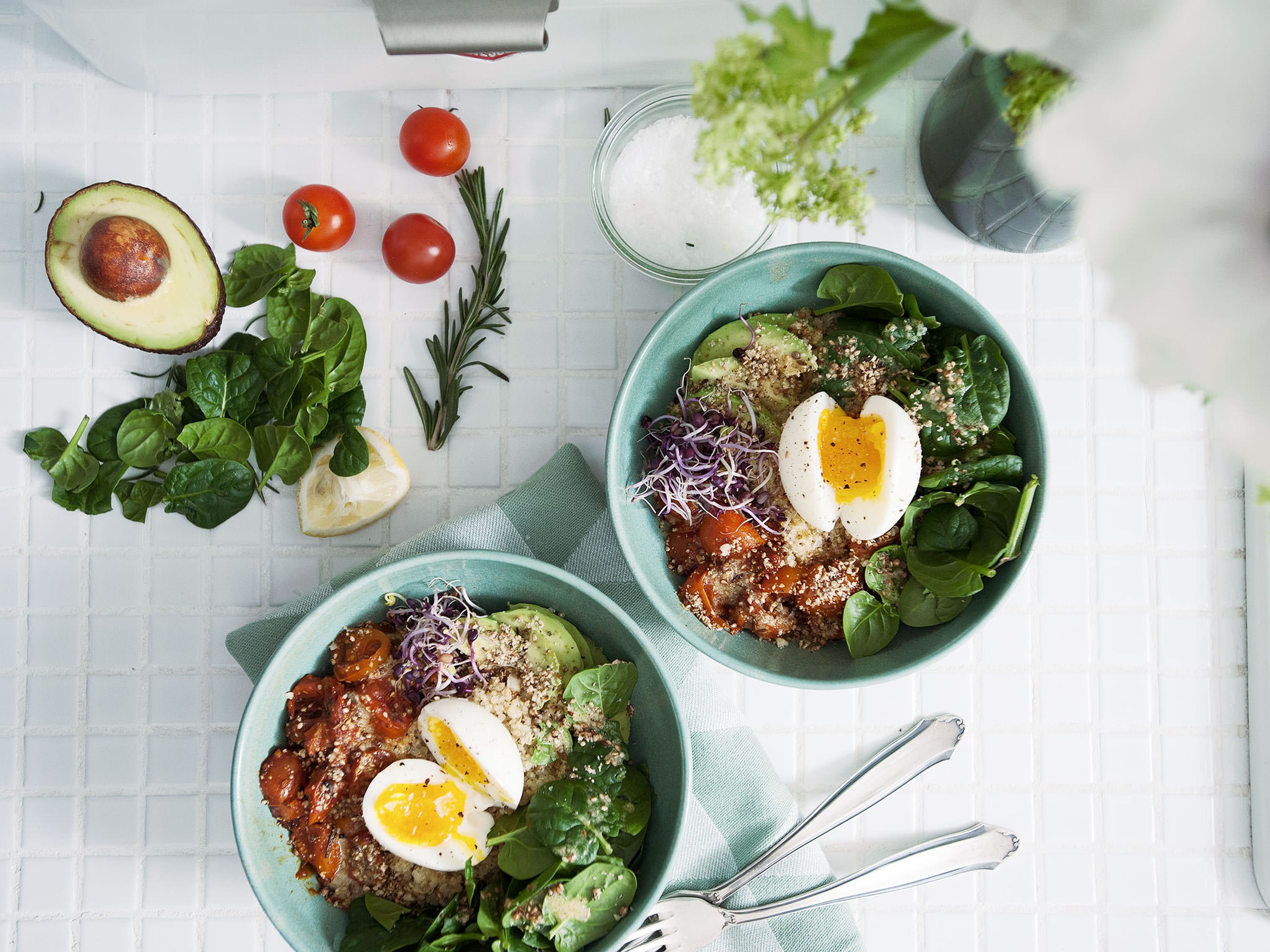 → Go to recipe
Perfect for savory breakfast lovers! Quinoa and egg ensures a high protein intake, and the greens provide fiber, magnesium, and loads of antioxidants. This bowl is a great way to give your gut a good morning stretch, to improve your metabolism, and help keep a steady blood sugar. Prepare the vegetables and quinoa the day before to save time and hit the snooze button—this bowl is just as tasty when enjoyed cold!
Colorful acai breakfast bowl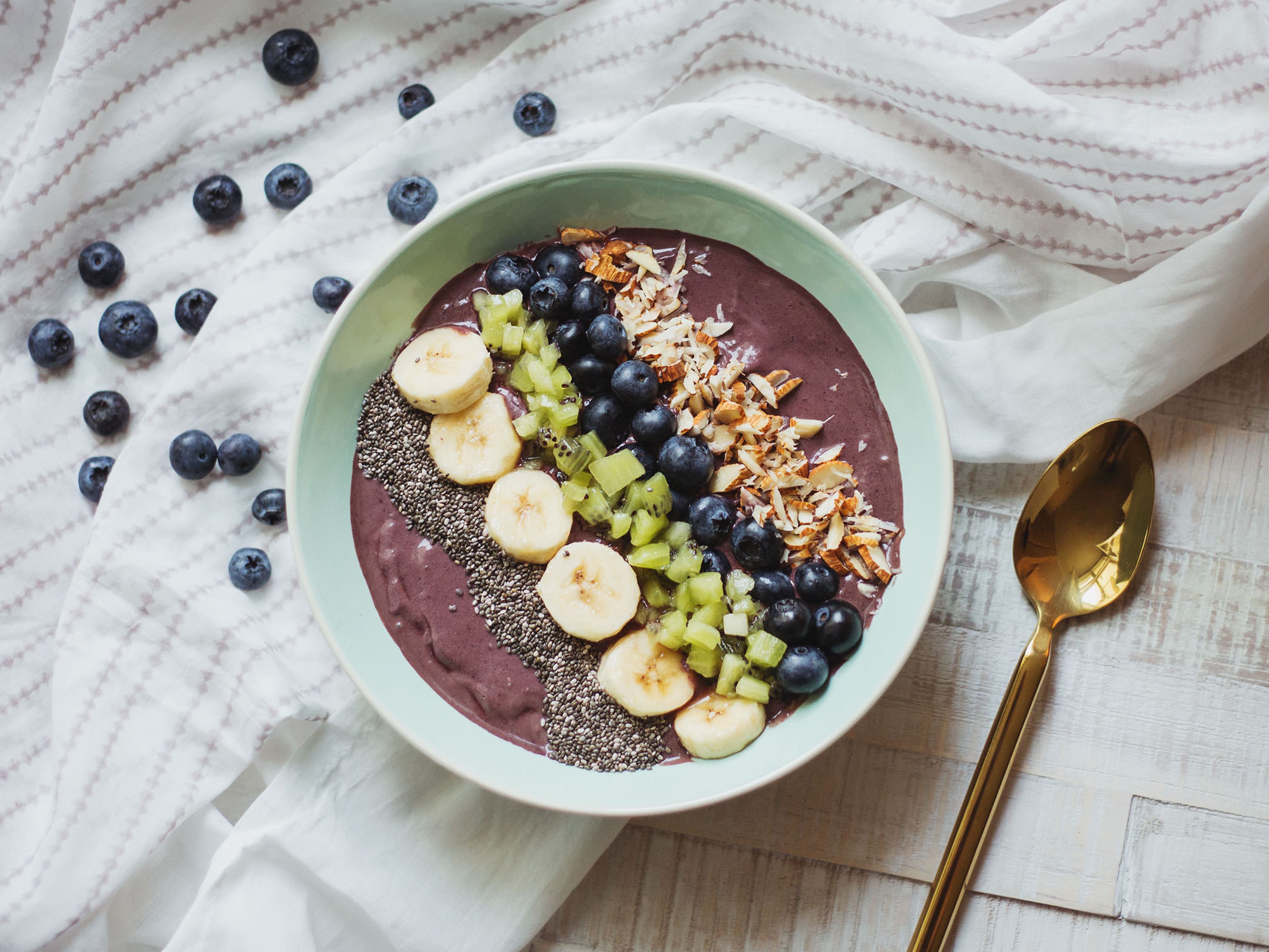 → Go to recipe
Sweet without sin and stacked with antioxidants from açai purée and blueberries, which improve your overall health and increase energy levels. The high content of protein, fiber, and omega-3 fatty acids found in chia seeds will also help to stabilize your glucose level.
Need a boost between breakfast and lunch? Ditch the energy drinks and opt for a smoothie instead, to load up on antioxidants. These smoothies are also a great breakfast alternative, if you prefer to keep it light.
Blueberry smoothie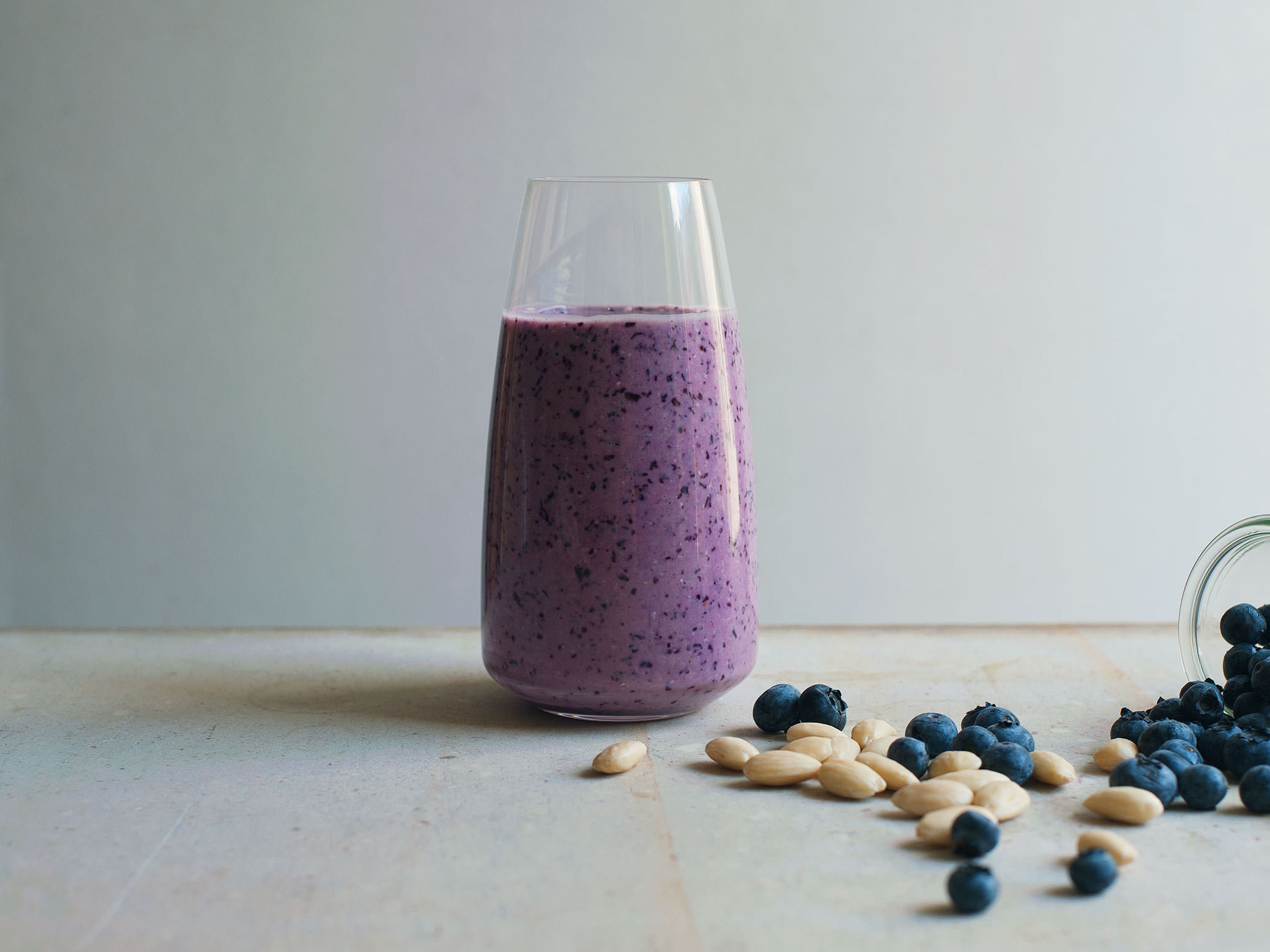 → Go to recipe
Superfood green smoothie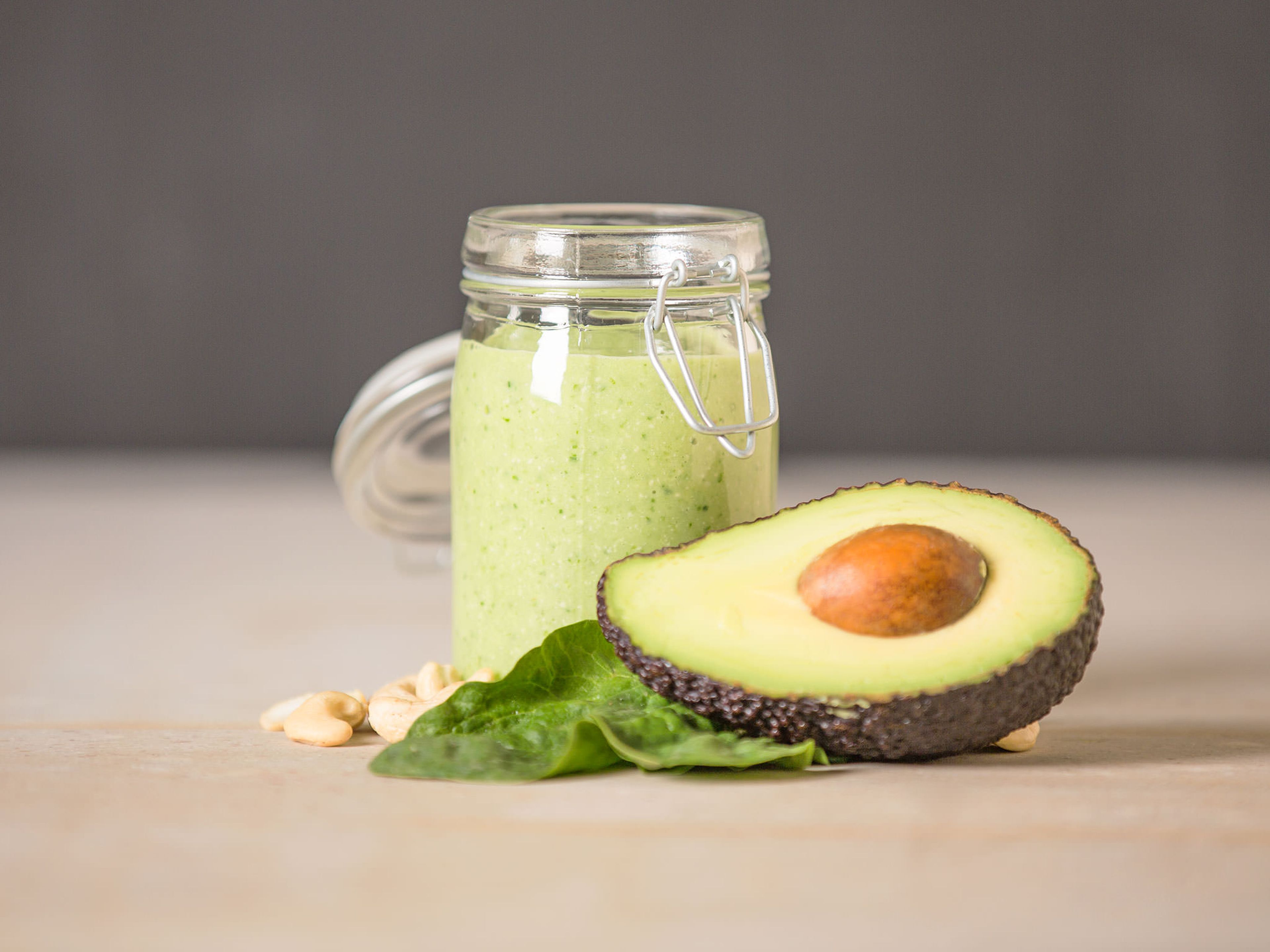 → Go to recipe
Lunch Break
Instead of cutting corners, save money and impress your colleagues by bringing a homemade lunch. This way, you're completely in charge of what you're consuming and are not limited by the canteen selection.
Tuna salad sandwich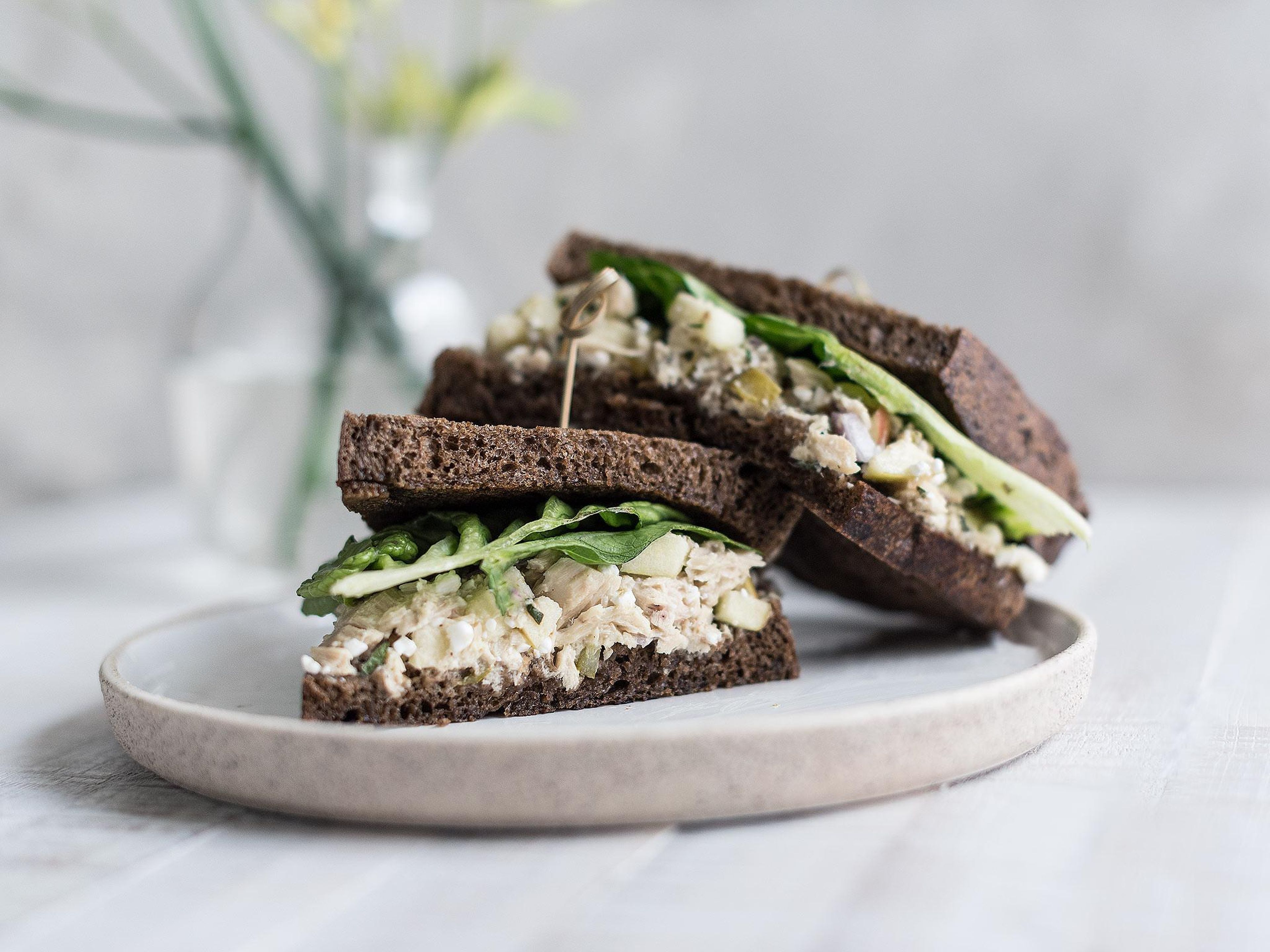 → Go to recipe
Swap white bread and mayo for whole grain sourdough bread and cottage cheese to increase fiber and protein intake. Also, tuna fish is a great source of omega-3 fatty acids to help your body fight off inflammation and give you surplus energy.
Italian power bowl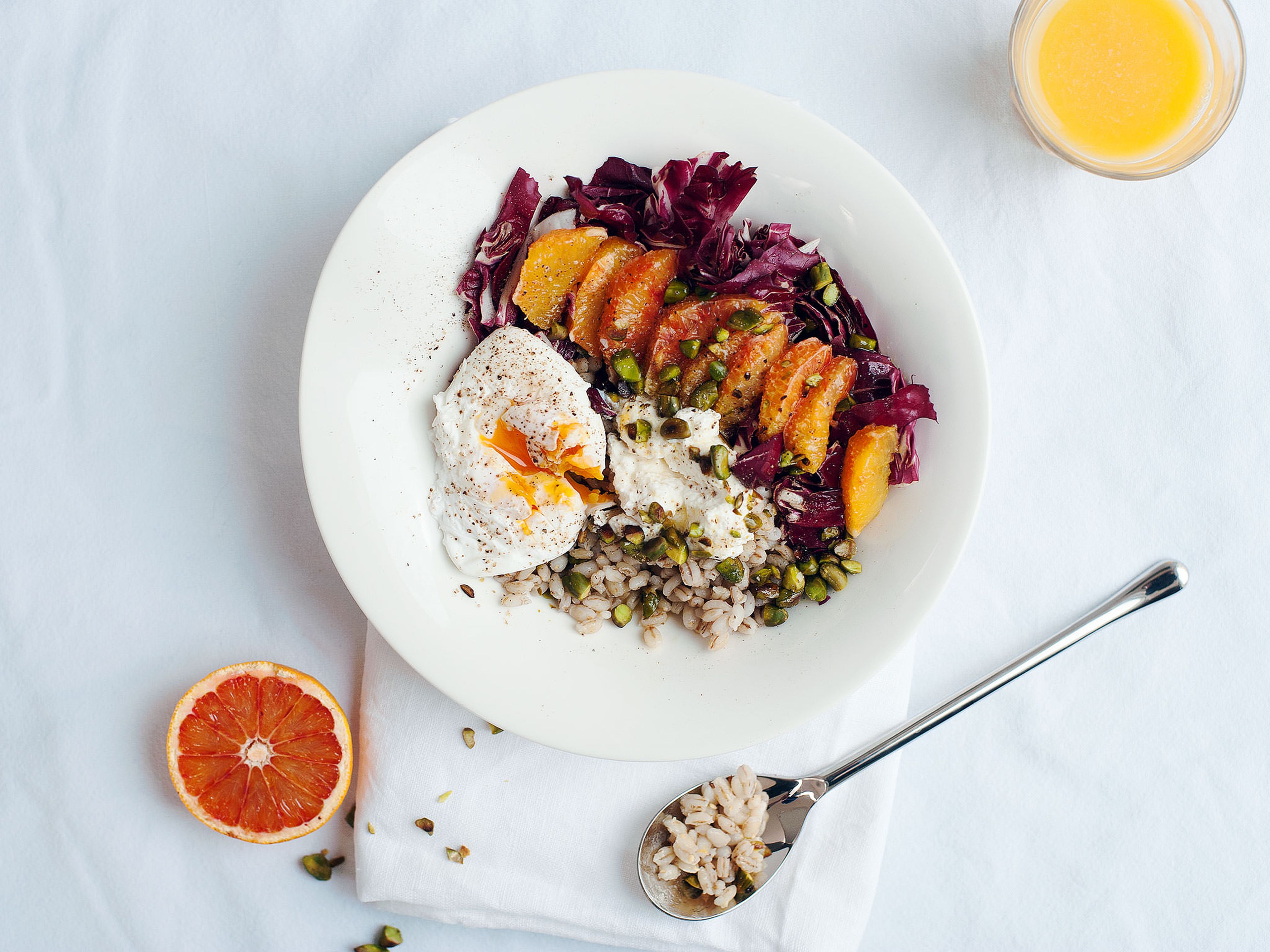 → Go to recipe
A true powerbank to recharge your body-battery midday! This colorful bowl has you covered for the holy trinity: Whole grain for fiber, egg and ricotta for protein, and blood orange and radicchio for antioxidants.
Snack Attack
When that afternoon hunger or craving kicks in, don't fall into the classic snack-trap and feast from the vending machine. Chocolate bars, with their high calorie count, can result in a short-lived sugar-high, leave you tired, and even contribute to headaches; instead, put a little effort into snack-prepping for a more healthy, but just as satisfying, fix.
Muesli energy bites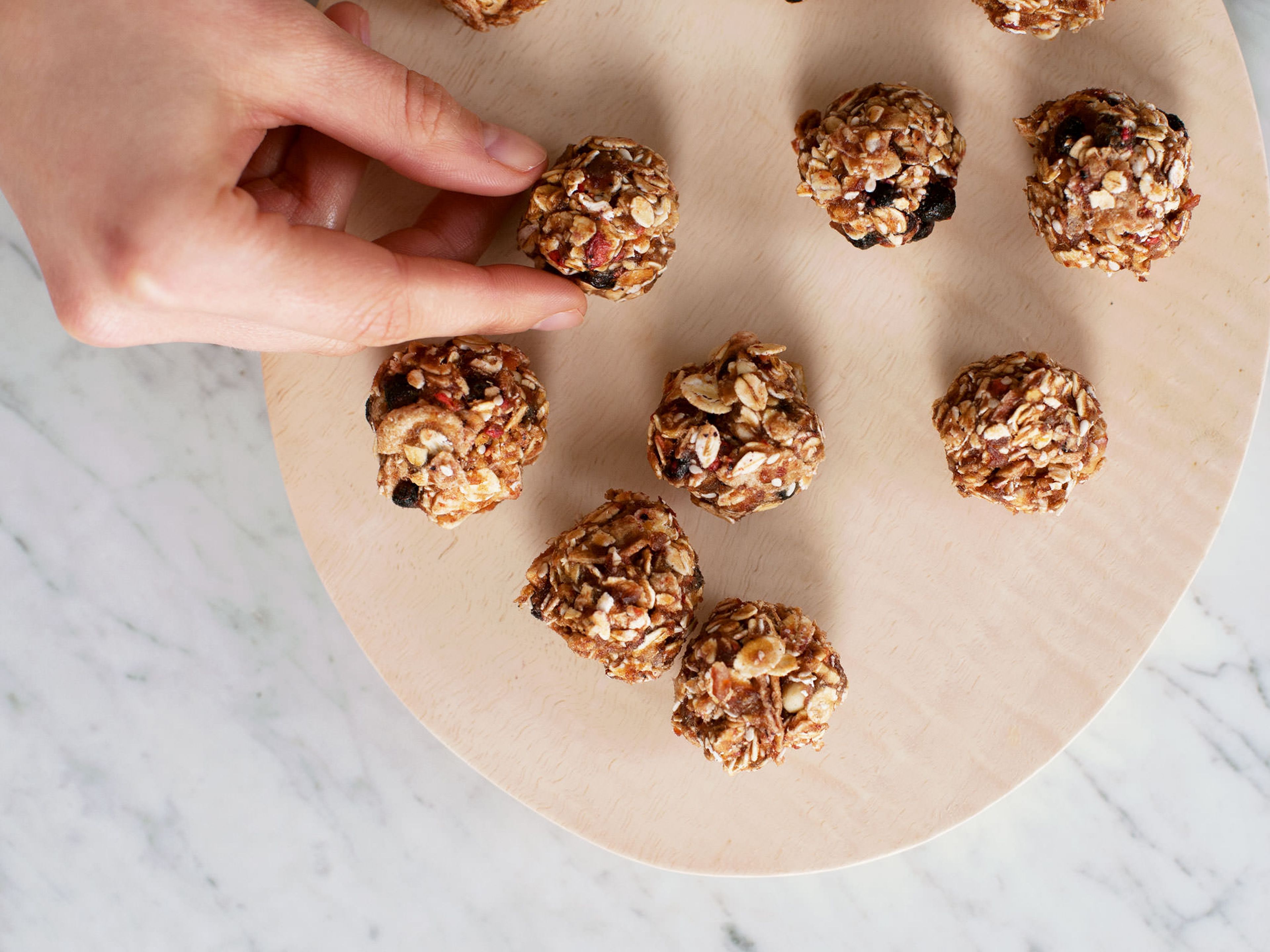 → Go to recipe
Low-carb rice pudding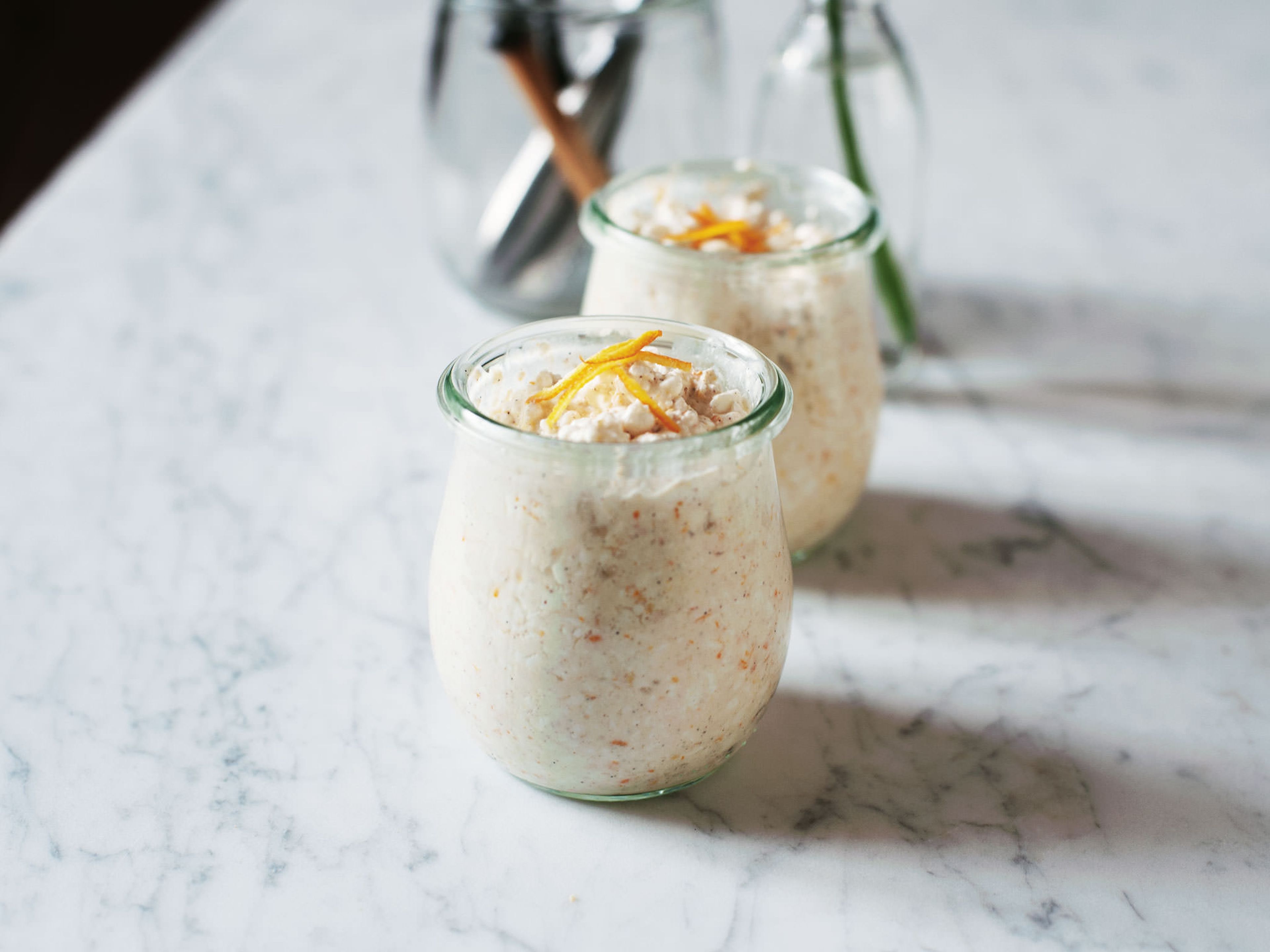 → Go to recipe
The Dinner Bell
Many make the mistake of skipping meals throughout the day, leaving them starving at dinnertime. This often leads to a high-carb meal in order to feel "full" and satisfied. This is a no-go!
An unbalanced blood sugar throughout the day, culminating in a carb-crash in the evening, will not provide your body with the fuel needed to detox during sleep and restore energy levels for the next day.
Kung Pao chicken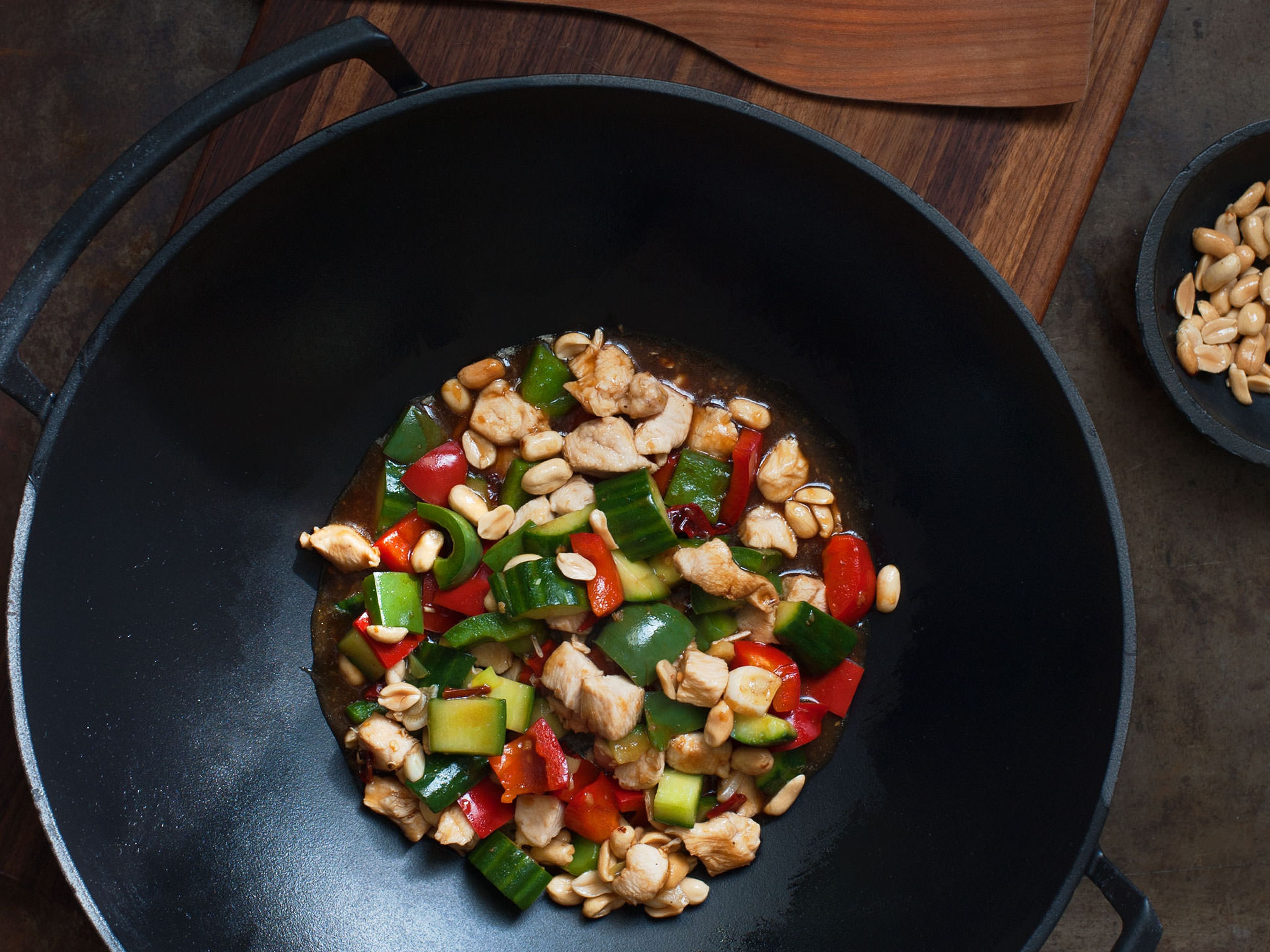 → Go to recipe
A satisfying and flavorful low-carb recipe, with lean protein from chicken and a colorful range of vegetables, prepares your body for the nightly detoxification process.
Moroccan-inspired chickpea stew
→ Go to recipe
A hearty vegetarian stew loaded with proteins from chickpeas, sweet potatoes, and quinoa, as well as packing a high level of antioxidants from a wide range of vegetables. The warm spices in this recipes make for a comforting and healthy way to end the day.
Published on September 2, 2017
More delicious ideas for you