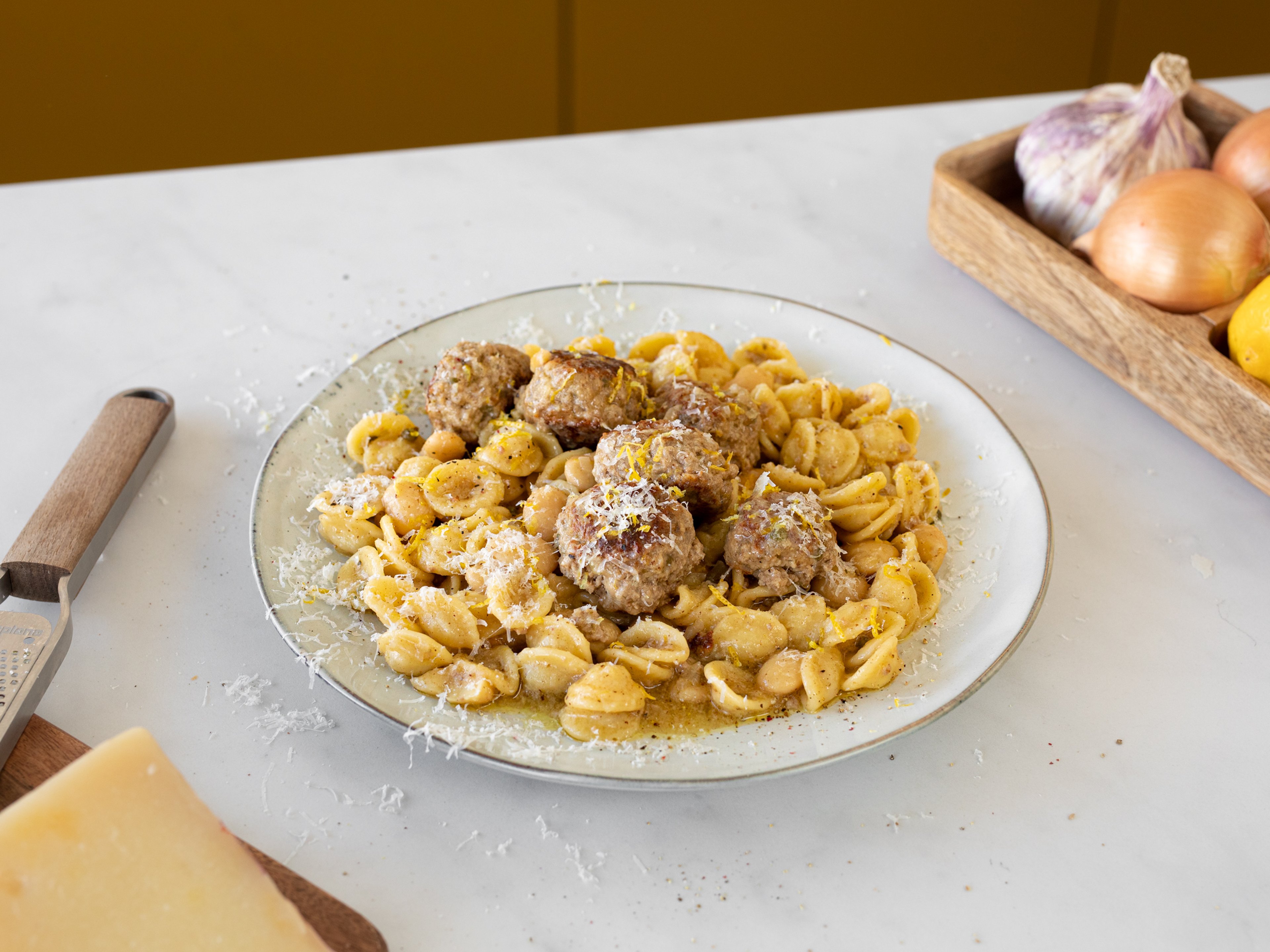 A Chef Makes One-Pot Pasta with Meatballs
More flavor, less fuss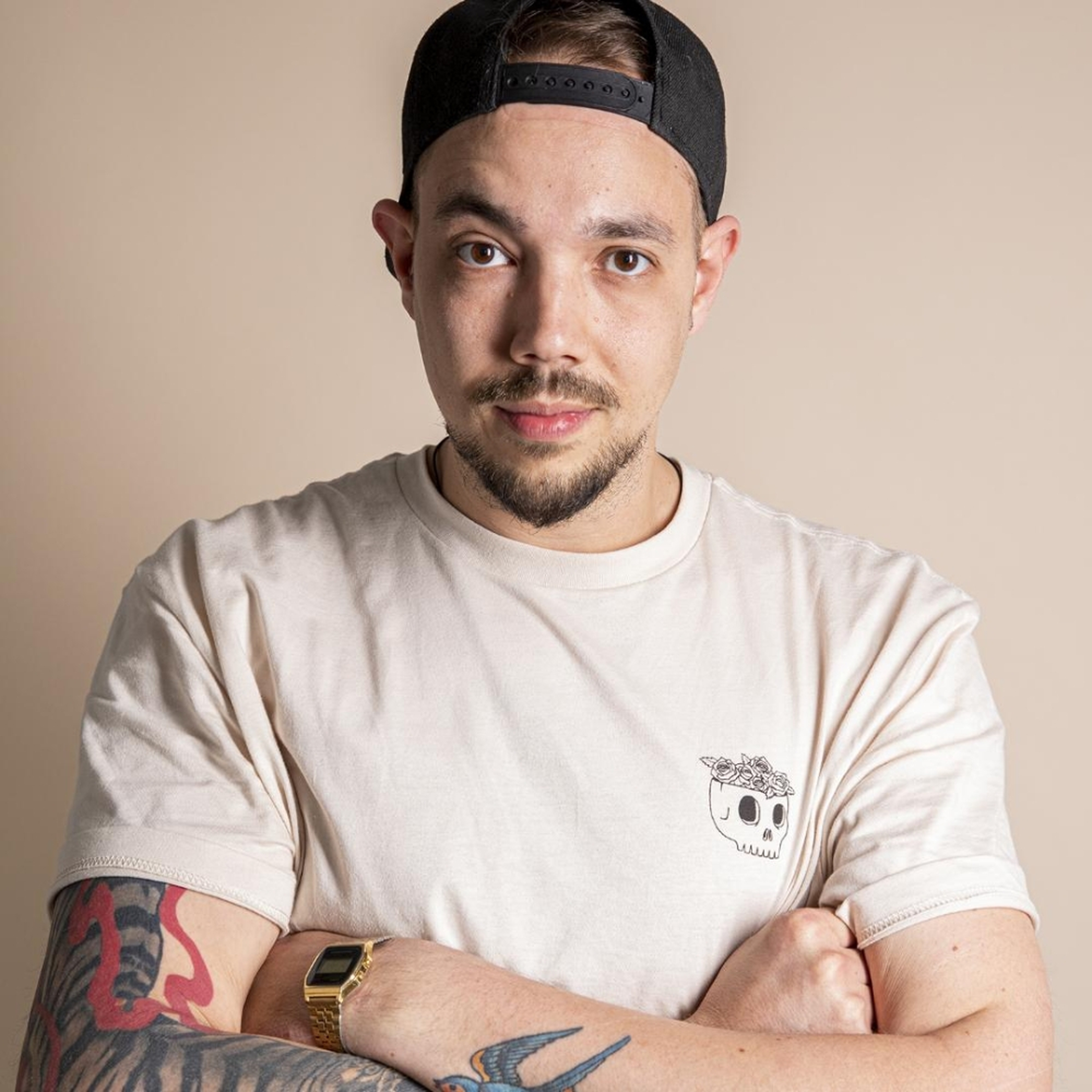 One-pot pasta promises two marvelous things: easy cooking and plenty of carbs. What's even better? A one-pot pasta with meatballs. Our chef and test kitchen manager Christian created his very best version of a one-pot pasta and one-upped all others with his addition of soft, juicy, super savory meatballs. It's a quick, satisfying dinner that feeds a few hungry people and keeps clean-up to a minimum. Ready to roll?
How Christian makes one-pot pasta
If I have to describe this dish, I would say, "Fewer dishes, feeds more people, is totally awesome." In fact, while we were producing the video, I was banned from saying "Geil" (awesome) because I may have tried to sneak it in one too many times. But, that's simply because it's indeed the most accurate way to describe this dish.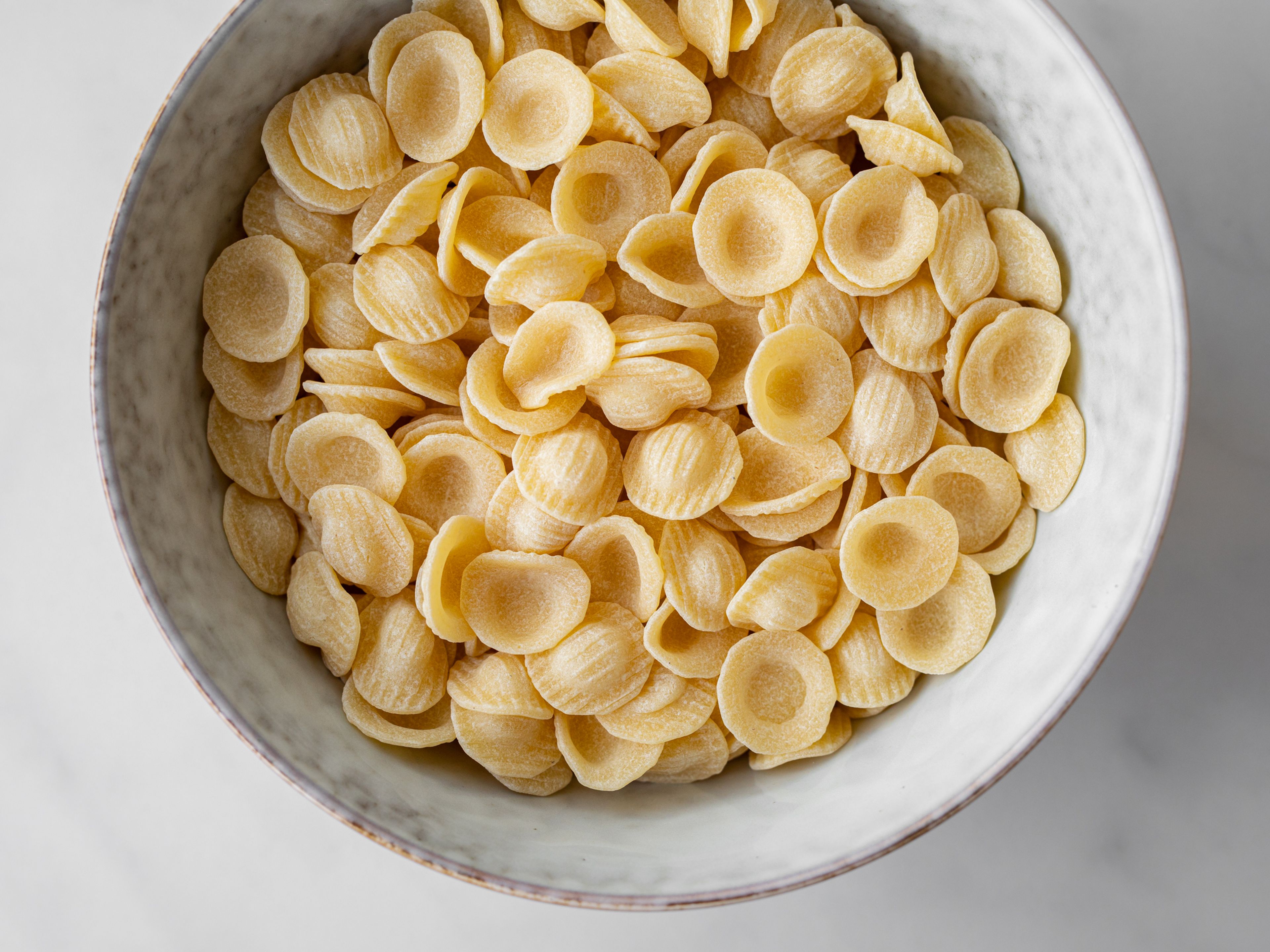 Instead of a classic pasta with meatballs swimming in tomato sauce, I chose more "unorthodox" ingredients: orecchiette, capers, anchovies, and canned white beans. They might seem a bit unusual compared to your usual one-pot pasta, but the interaction is surprisingly harmonious.
Christian's one-pot pasta with meatballs
The meatballs
I start the dish by making the meatballs. I used soaked bread rolls to achieve a fluffier and lighter texture in the balls, but a classic choice is dry breadcrumbs, which you could also use. The result will be a bit more dense if you opt for breadcrumbs, so use less to get a softer, more fluffy consistency.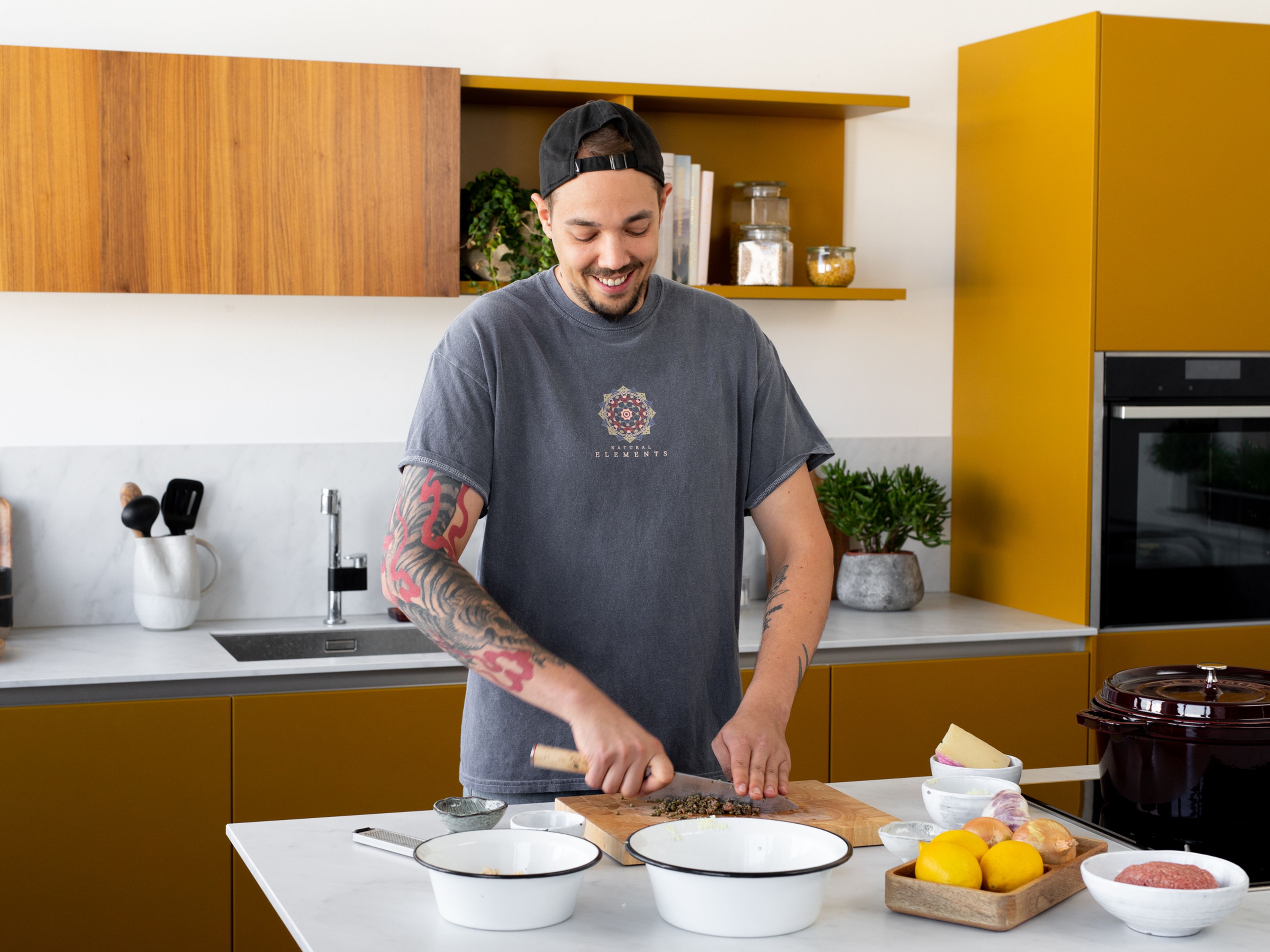 My twist on the meatball mass consists of two ingredients: capers and anchovies, which bring more flavor, and of course, an Italian vibe. Anchovies are, in my opinion, like the Italian MSG, and will most definitely not make the meatballs taste fishy. They simply add a bit more umami and intensity to the beefy meatballs. Both the anchovies and capers will bring some saltiness in the meat, so go light with the seasoning to avoid over salting them.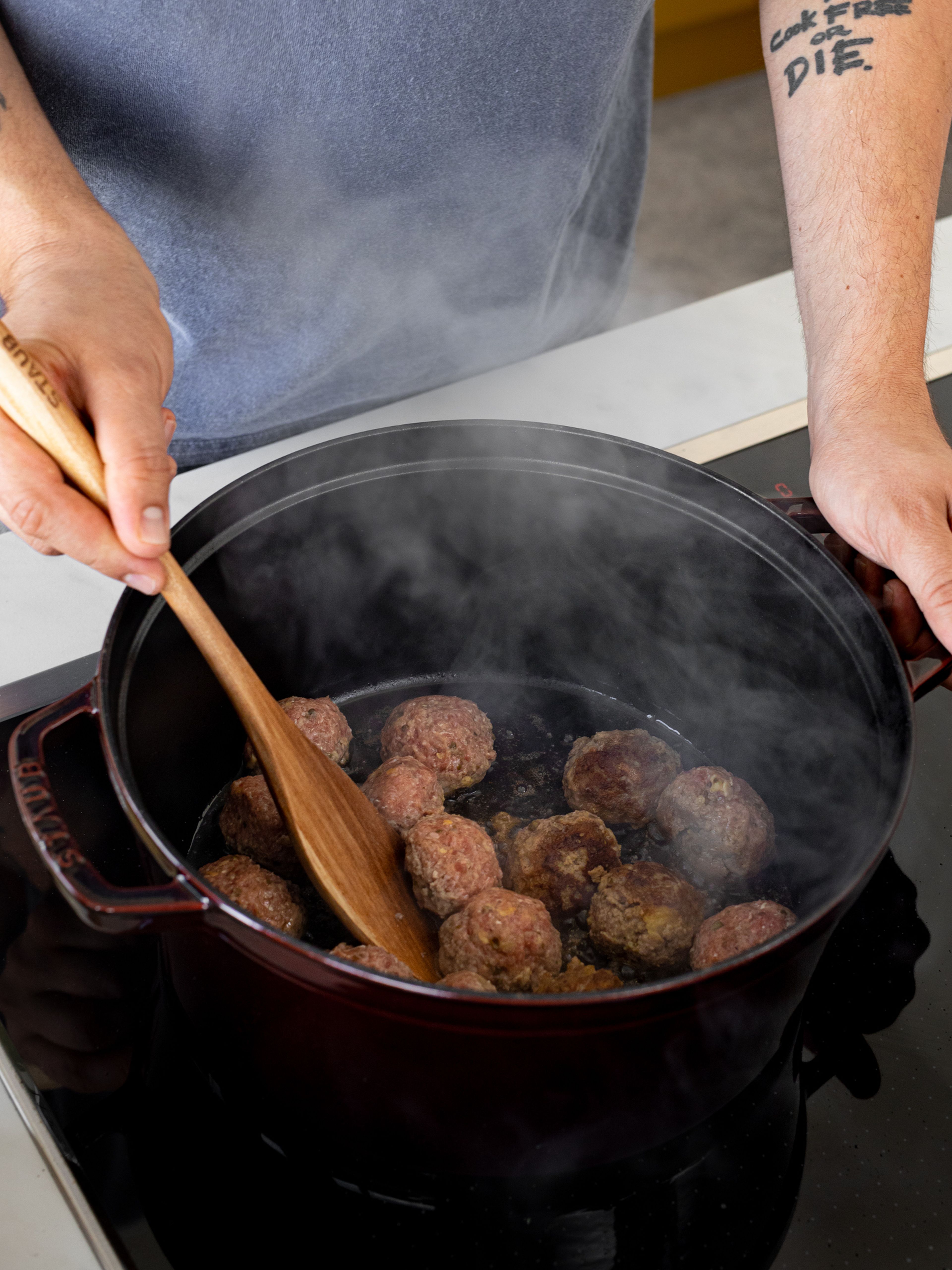 For rolling the meatballs, I have a great tip: lightly dampen your hands with some water so the meat won't stick. This will ensure you get clean, smooth, and even meatballs. In this recipe, the meatballs are golf ball-sized and the reason for that is simple: the meatballs will be cooked quite long, they're first browned and then boiled until the pasta is cooked through. So the size is important here so they remain juicy and don't get overcooked. Ideally I prefer a big pot that holds heat well so I can fry the meatballs in one batch, but if you don't have one, just fry them in a few batches before adding them all back in with the liquid.
The sauce and pasta
Once the meatballs are browned on the outside (they're not cooked through yet, but that's okay), I'll add in the onion and garlic. Side note and pro tip: If you find yourself crying every time you cut some onions, it's time to sharpen your knife! I deglaze the pan with white wine, lemon juice, and vegetable broth, enough so that the orecchiette will be covered and can simmer away. Before adding the pasta, I stir in butter, olive oil, and a pinch of sugar. I also salt the broth like you normally would when cooking pasta. The starch released from the pasta (and the additional butter) helps bind the sauce to the pasta and the meatballs, thickening it up. Plus, there's just no such thing as too much butter.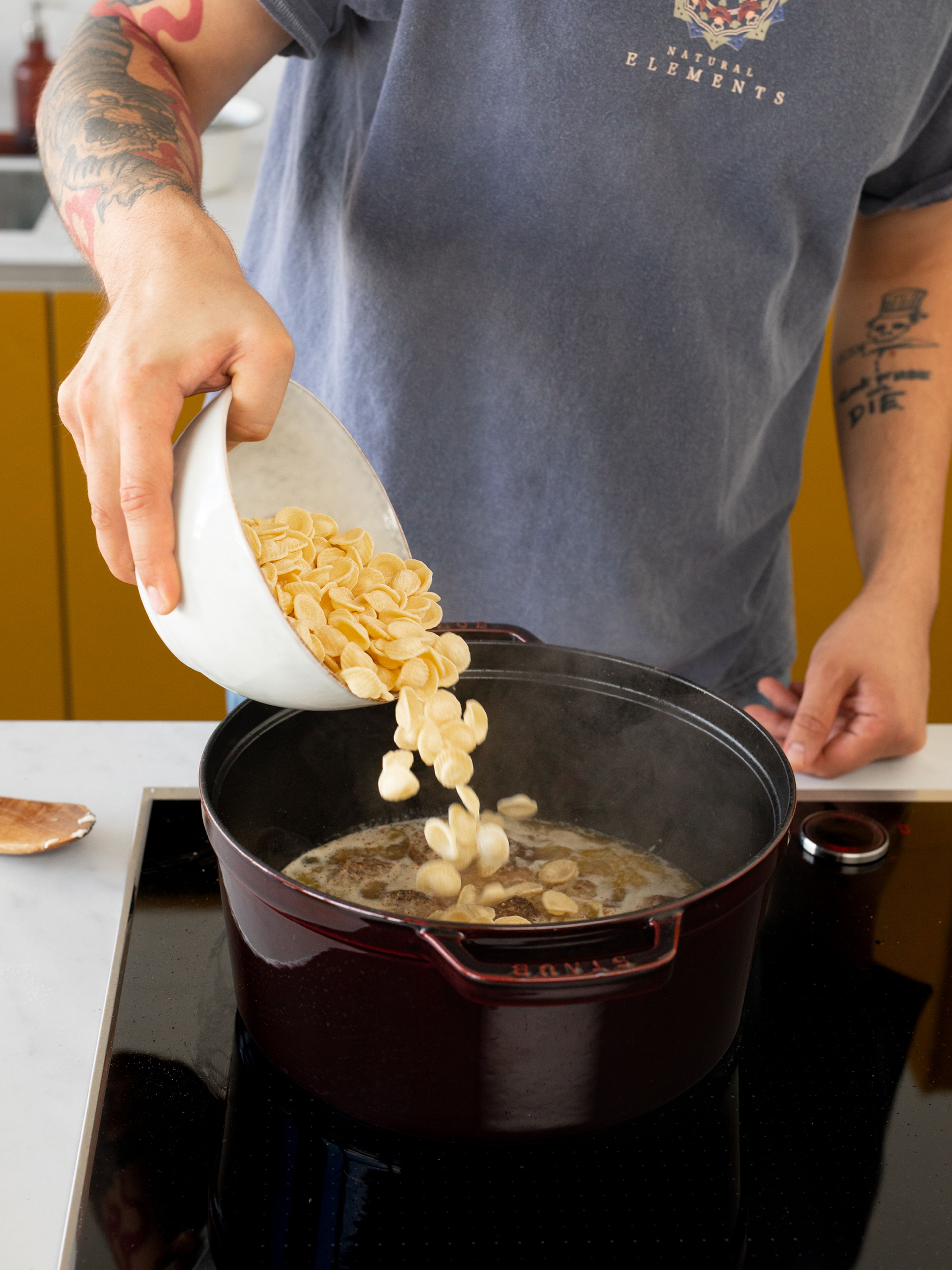 At the end come the remaining capers and drained, canned white beans. These soft beans provide a balance to the meatballs and pasta and make it even more hearty. When the pasta is cooked until al dente and the sauce is creamy, this dish is ready to plate. I like to finish the dish with grated, aged Pecorino (you could also use Parmesan) and plenty of fresh lemon zest to round it out and offer some vibrance and acidity.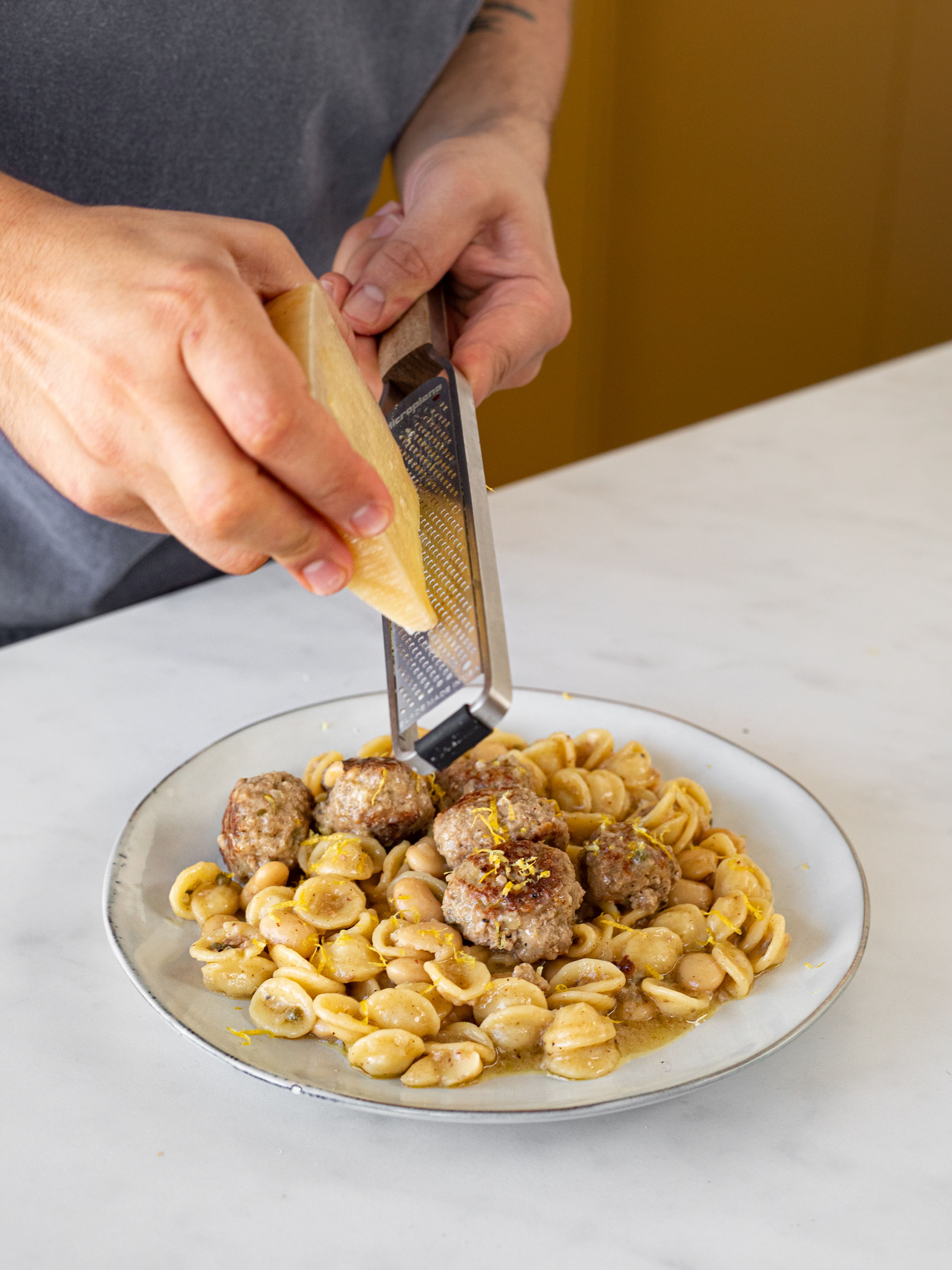 The recipe
Love it or leave it, here's my take on one-pot pasta.
Christian's one-pot pasta with meatballs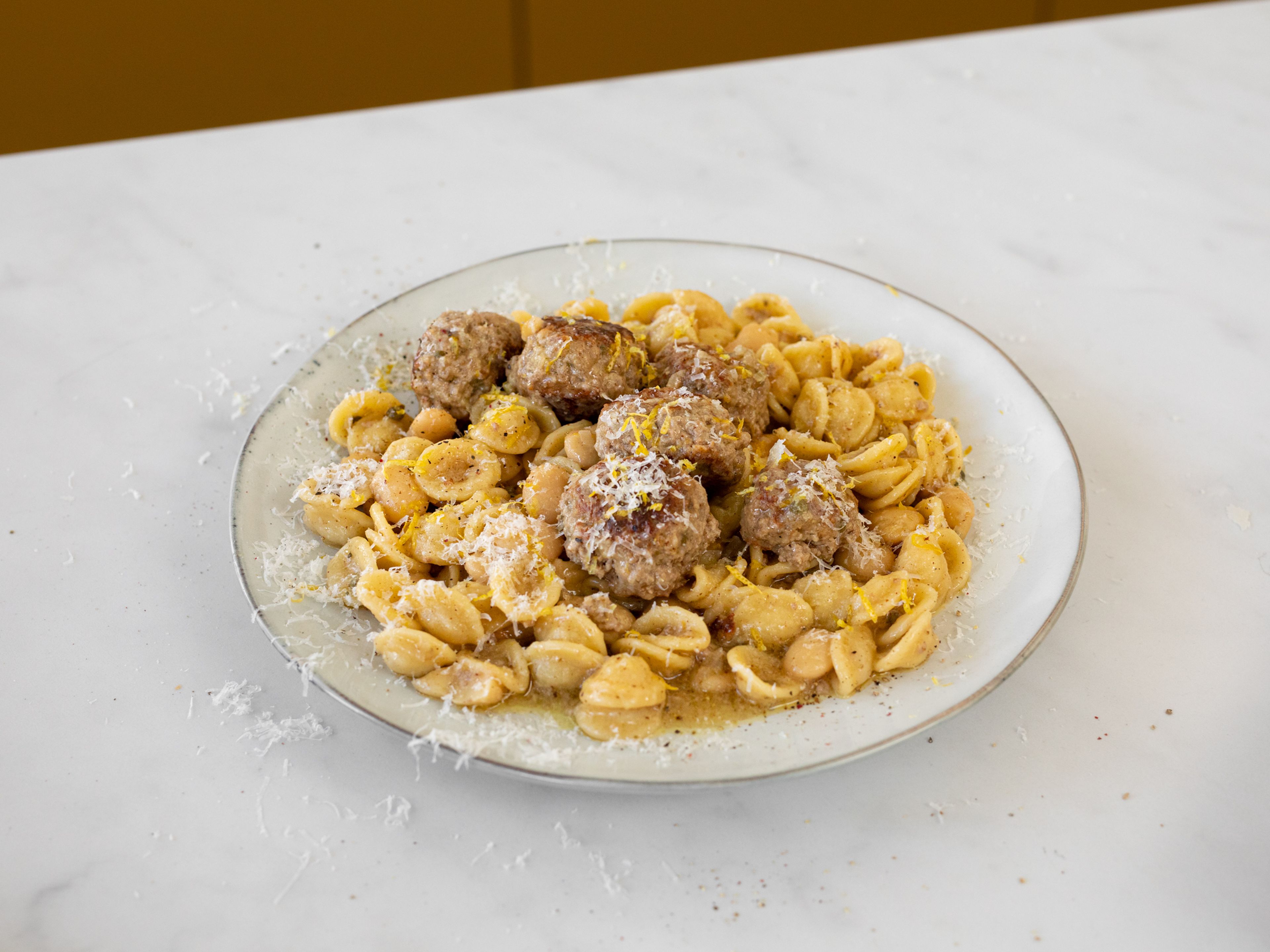 → Go to recipe
Published on October 7, 2020
More delicious ideas for you