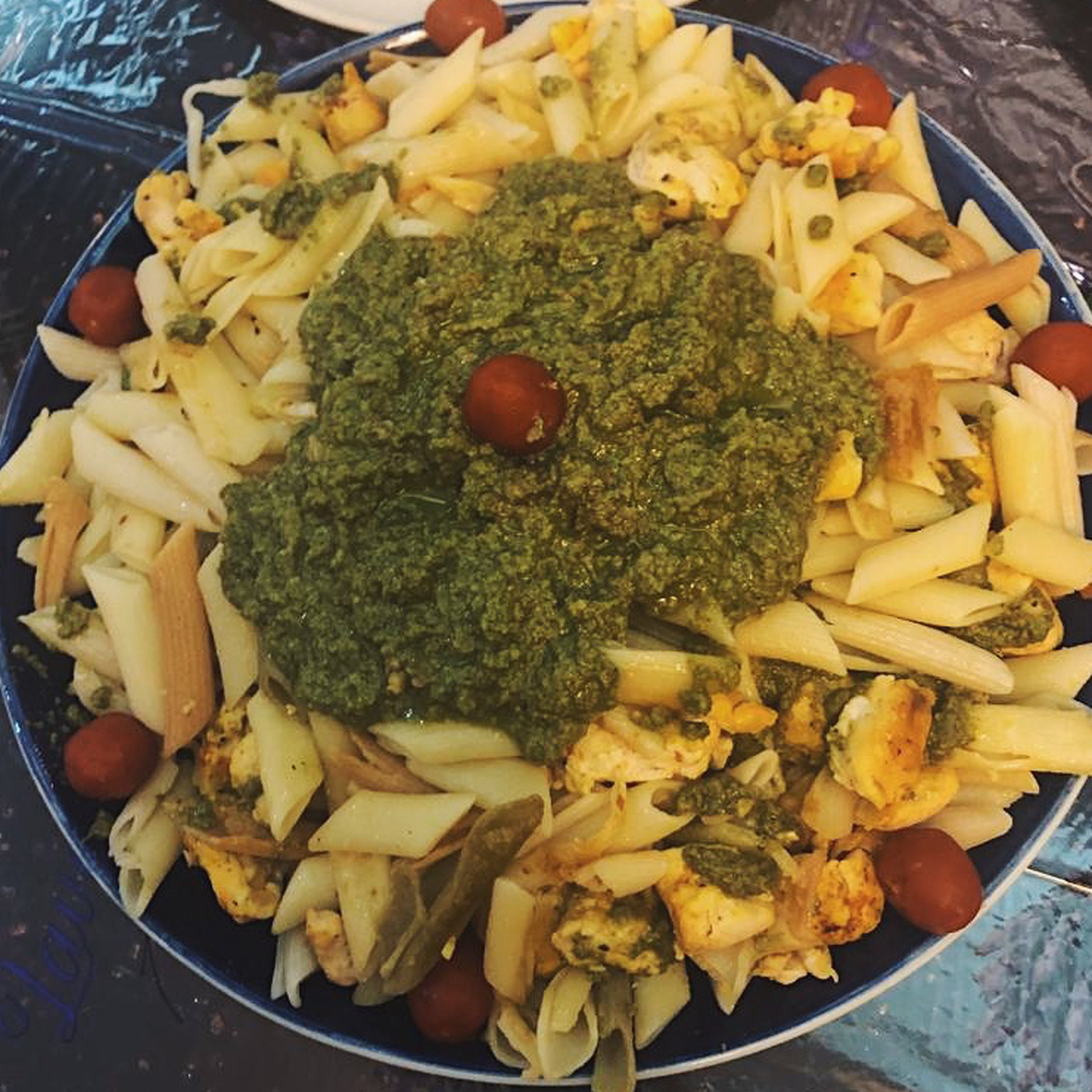 Pesto pasta with walnuts
"This is one of my to go pasta recipes and my family loves it! it never disappoints and its really easy to make."
Step 1/ 3

Add water to the pan add some salt,let the water boil and when it's boiling add in the pasta(it would go well with any kind of pasta). let it boil for 18 minutes,until the pastas are all soft.

Step 2/ 3

While the pasta is cooking,add the walnuts and garlics to a blender and let it blend until all of the pieces are sand like small and even then add in the olive oil and blend until the ingredients are all mixed well,add in the parmesan cheese and let it blend again and when its done add in the basils. after adding the basils,put a nice amount of salt and black pepper in the mixture and blend well again,you should now have a green like mixture which is not runny much.

Step 3/ 3

When the pasta is done cooking,dry out all the water and add the pasta to a pan with low heat and add in the sauce and mix it well together for 2-3 minutes and you're good to go! (you can also add grilled chicken to the pasta it would go really well with it.)

Enjoy your meal!
More delicious ideas for you