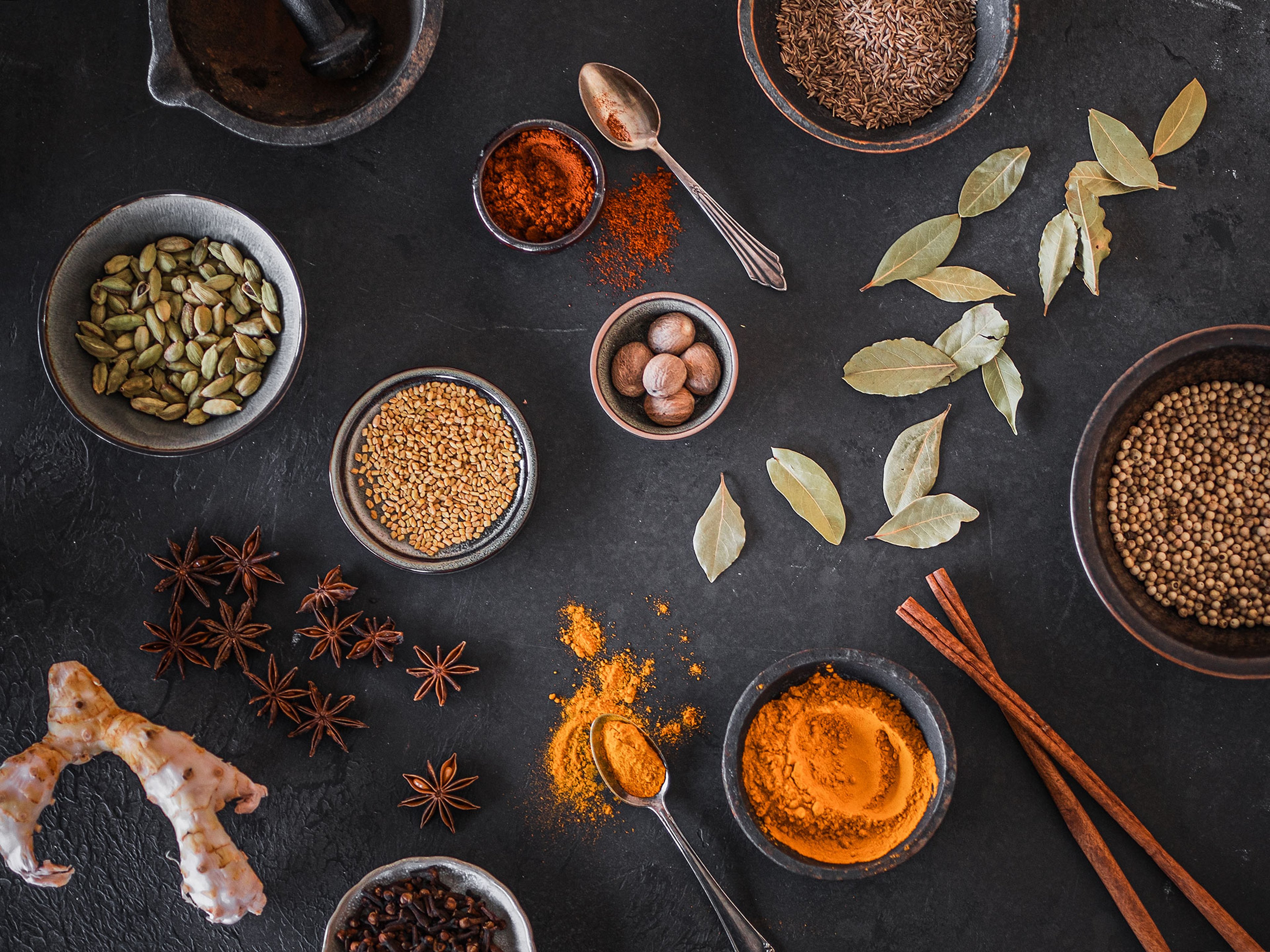 What Is Curry Powder?
Plus, 3 ideas for how to make your own curry spice blend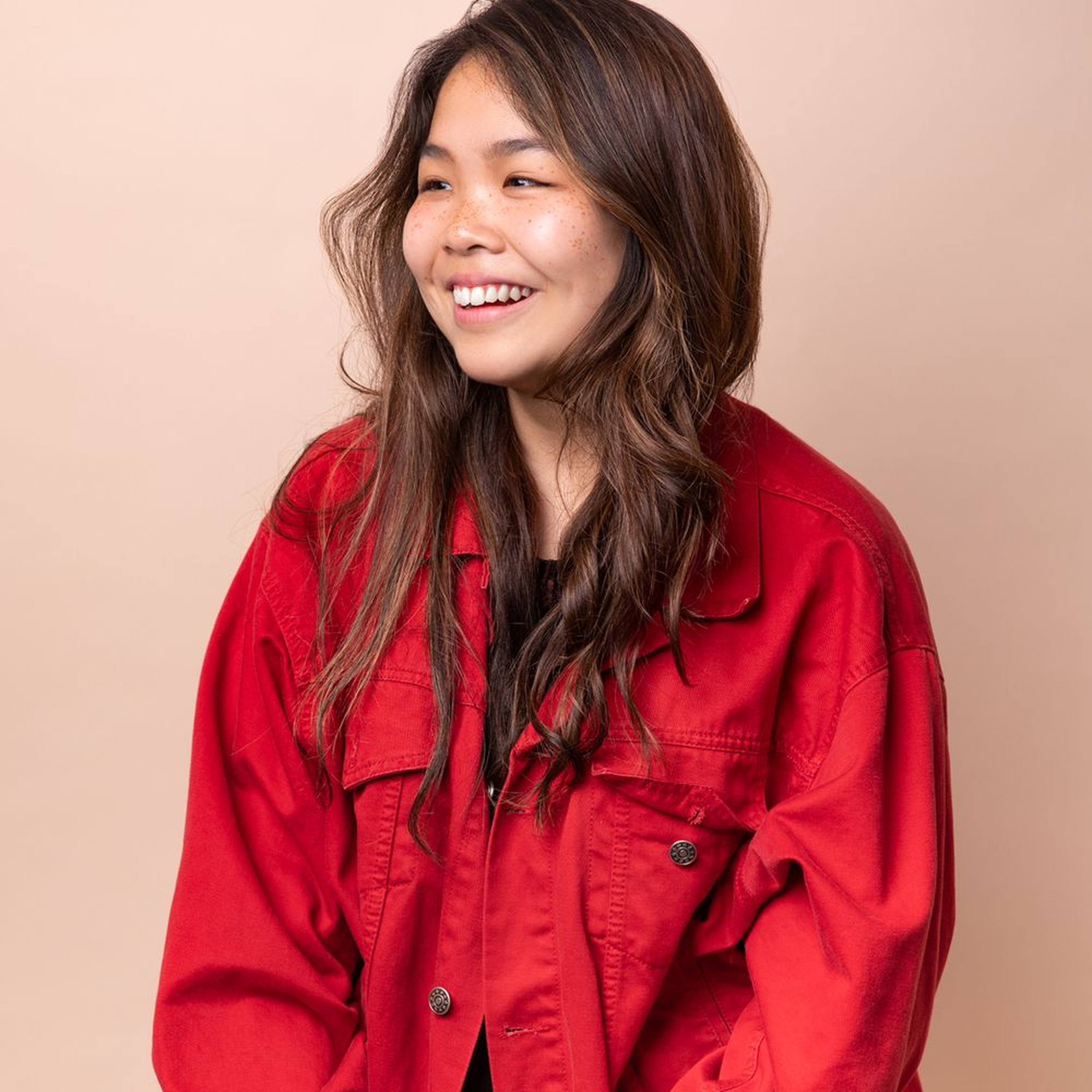 There is not much in the world that gives me as much security as a plate of steaming rice and curry. I'm not talking about any kind of curry—no, I am talking about my favorite curry of all the different kinds of curries out there: Japanese karē raisu. After tasting the best homemade Japanese curry of my life in a small store in Osaka, there was no turning back. In fact, I always have a glass of fukujinzuke (a type of relish often served with Japanese curry) in my fridge.
But today is not about karē raisu. Today is about what has made it possible for the most delicious curry dishes to exist all over the world and in the most unexpected places: curry powder.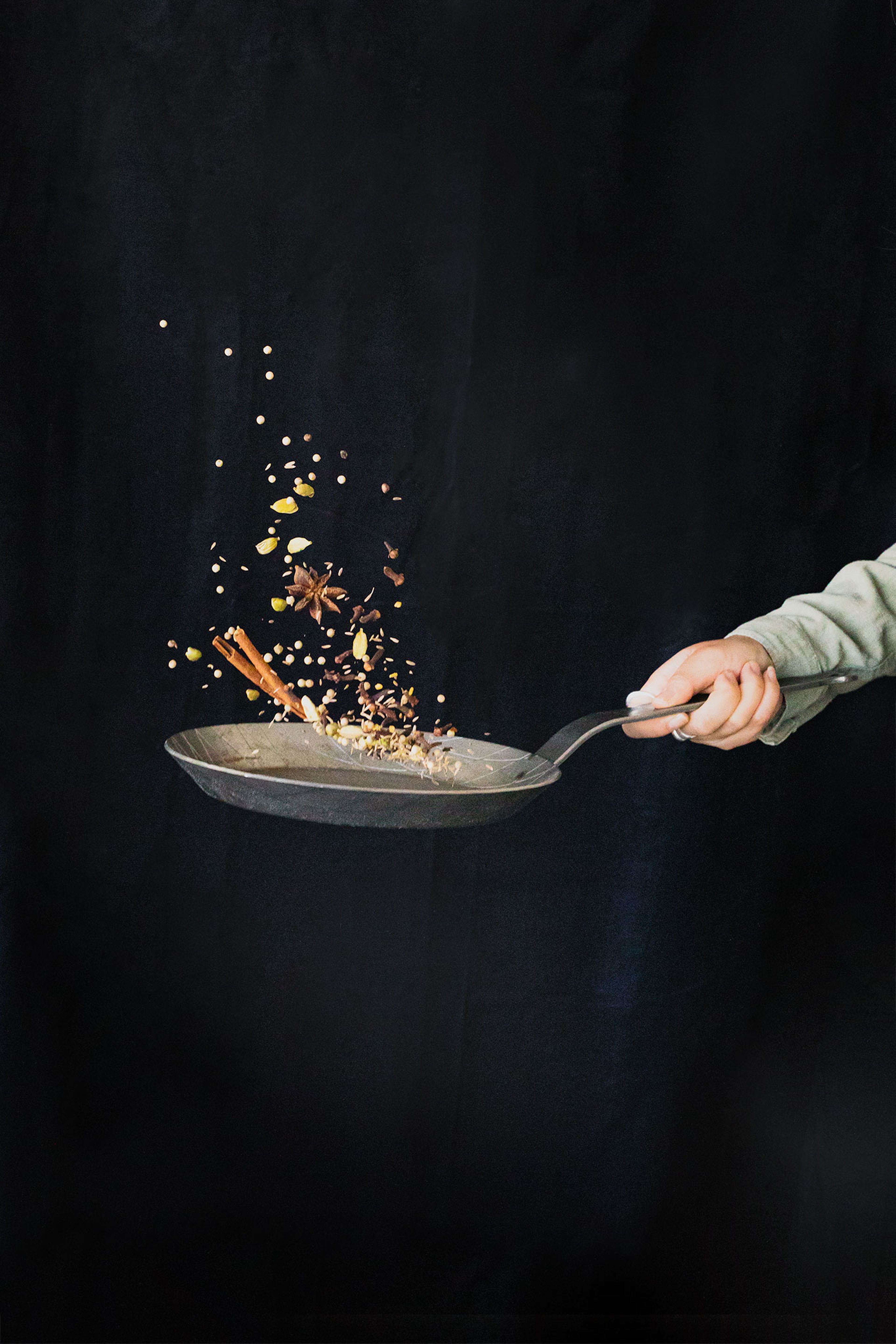 Whether it's the notorious currywurst from Germany, riz casimir from Switzerland, Jamaican goat curry or South African bunny chow, curry powder has managed to establish itself internationally in many corners of the world. And rightly so: In this inconspicuous, mostly brownish powder, you'll find an amazing variety of different ingredients and incredibly intense flavors that harmonize wonderfully with each other. Besides turmeric, coriander seeds, cumin, and fenugreek, you will often find a combination of the following spices in curry powder:

→ Cinnamon
→ Cloves
→ Black and green cardamom
→ Aniseed
→ Fennel seed
→ Mustard seed
→ Ginger
→ Nutmeg
→ Star anise
And many more! Remember, there isn't just one curry powder, but many different blends and variations.
So what exactly is curry powder? It's from India, isn't it?
To find the answer, I spoke to my colleague Prerana, who comes from Mumbai, India. If anyone knows anything about Indian food, it's her.
May: Is curry powder actually Indian?
Prerana: (laughs) There is no curry powder at all in India, and certainly not in the form of a yellow powder as you find it here in Germany. There are ready-made spice mixtures that are also frequently used in Indian cuisine, but we call them masala and not "curry." The most well-known and widely used masala is garam masala. However, there are many other different spice mixtures, rather than just one curry powder.
So, curry powder isn't as Indian as we probably all thought. Its origins can be found elsewhere in world history. In the 18th century, to be exact, when British chefs tried to imitate Indian dishes they had found on their trade journeys through India. However, many found it difficult to replicate the right balance and mixture of spices. Then in 1784, the very first British instant curry powder was introduced by Crosse and Blackwell (C&B). The product quickly spread throughout Europe, due to how easy it was to prepare. The product was then exported to more distant countries, where it quickly gained popularity and inspired many more international curry dishes over the years.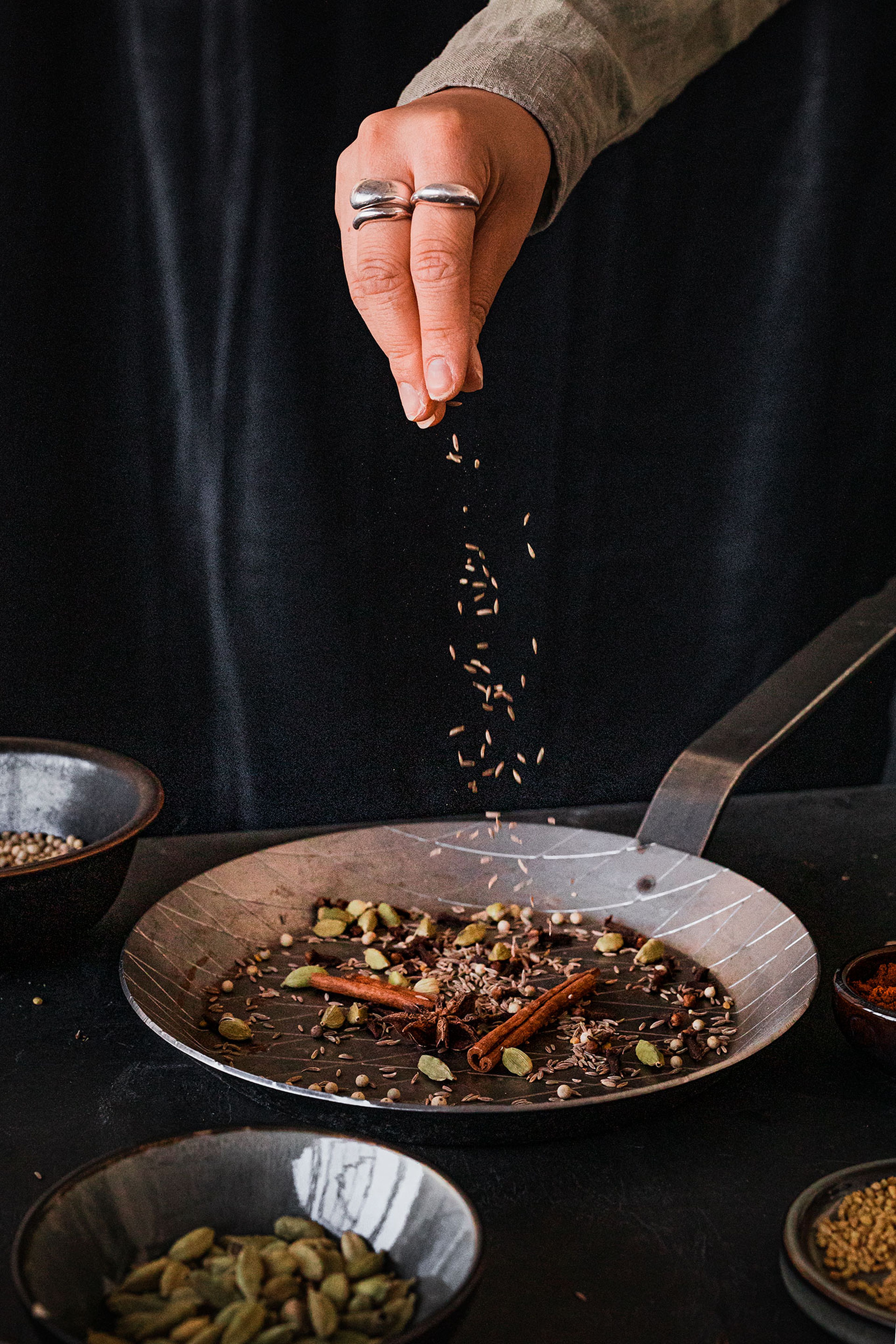 Even today, C&B still produces curry powder. Curry powder isn't an Indian invention, but rather a British one inspired by Indian spice blends. It goes without saying that such a universal curry powder cannot represent the variety of Indian masalas. The thousands of different spice blends in India differ not only according to dish or region, but even according to the household or family that prepares them.
The difference between curry powder & curry paste
How similar are they and are they interchangeable?
The first big difference is in the texture, which is evident in the name: paste and powder. Curry paste's consistency is due to the high moisture content of its ingredients, like chili, lime, and galangal root. Curry powder, on the other hand, consists of ground spices, resulting in a dry spice blend.
In Indian cuisine, masalas (spice blends) are usually tempered. This means whole spices are roasted or fried in oil and then crushed into a powder. Another way to temper is by adding whole spices to the pan during the cooking process. This differs from say, Thailand, where spice blends often consist of fresh ingredients that have been blended together.
Since curry paste and powder are made differently, this means the flavor profile also differs greatly—even if some ingredients are identical. Curry pastes often contain a lot of fresh chilis, which provide a ton of heat, as well as garlic, ginger, and lemongrass. Altogether, these ingredients can give food a very spicy kick. Curry powder tastes more well-rounded in comparison and doesn't have the same pungency as the pastes.
So, the next time you're cooking and notice that you're missing either curry paste or powder, and are tempted to swap in one for the other, don't forget they bring different flavors and perks to a dish. To learn how to whip together a perfectly improvised and personalized curry, check our weeknight curry guide here.
3 DIY curry spice blends to make at home
Japanese curry powder for karē raisu
As previously mentioned, Japanese curry is one of my favorite dishes (I could write another ten pages about this). The recipe for this homemade spice blend was created by Sonoko Sakai, who wanted to create a Japanese curry without the flavor enhancers and preservatives often found in ready-made curry mixes. For this method, the spices are roasted, then ground in a spice mill and filtered through a sieve for a particularly fine blend. Try it today in this delicious recipe for curry udon noodles with beef.
Chaat masala
Chaat masala (or chat masala) can be found in many kitchens throughout the Indian subcontinent, and it's a mainstay in Indian, Bangladeshi, and Pakistani cuisine. It typically consists of amchoor (dried mango powder), cumin, coriander, dried ginger, salt (often kala namak), black pepper, asafoetida (asant), and chili powder. In India, it's usually sprinkled over potatoes, fruit, egg toasts, and salads. Street vendors usually mix their own chaat masala, which they throw on top of chopped fruit or fresh vegetables. For example, chat masala strewn atop fresh white radish isn't uncommon in the northern parts of the subcontinent.
Garam Masala
Garam masala is one of the spice blends that I always have in my pantry. The composition of it varies greatly from region to region. The variety of garam masala means it's often catered to personal taste. Each region in India has its own version and not one version is considered more authentic than the other. The ingredients of the garam masala are also roasted and then ground together.
Are you craving curry now?
Eat your way through the curries of the world! To get you started on your culinary curry journey, try one of these recipes today. Happy cooking!

What are some of your favorite curry spice blends and how do you use them? Let us know in the comments below or upload your favorite curry recipe to our app and share it with the community!
Published on October 6, 2020
More delicious ideas for you