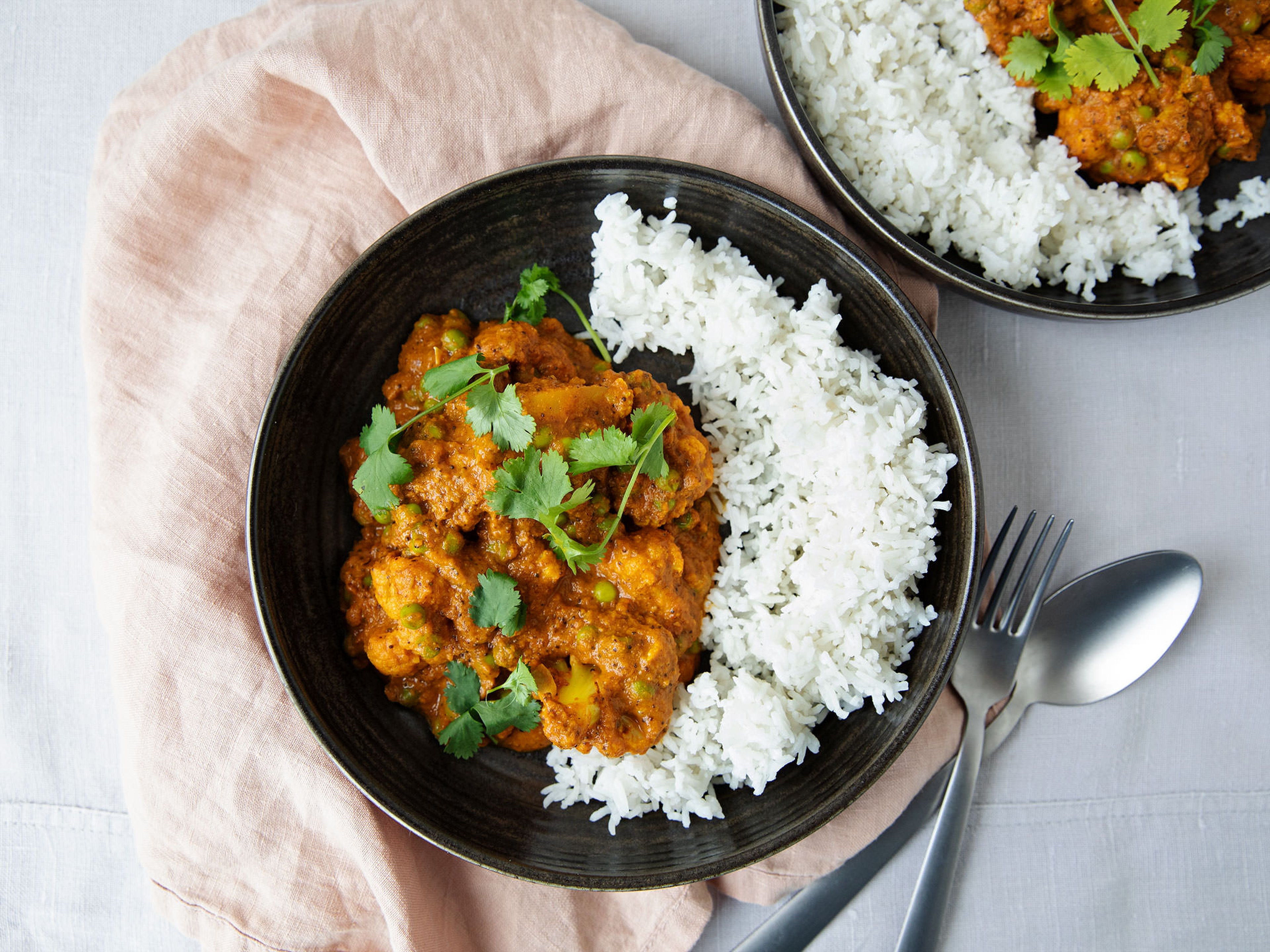 Cauliflower curry with panch phoron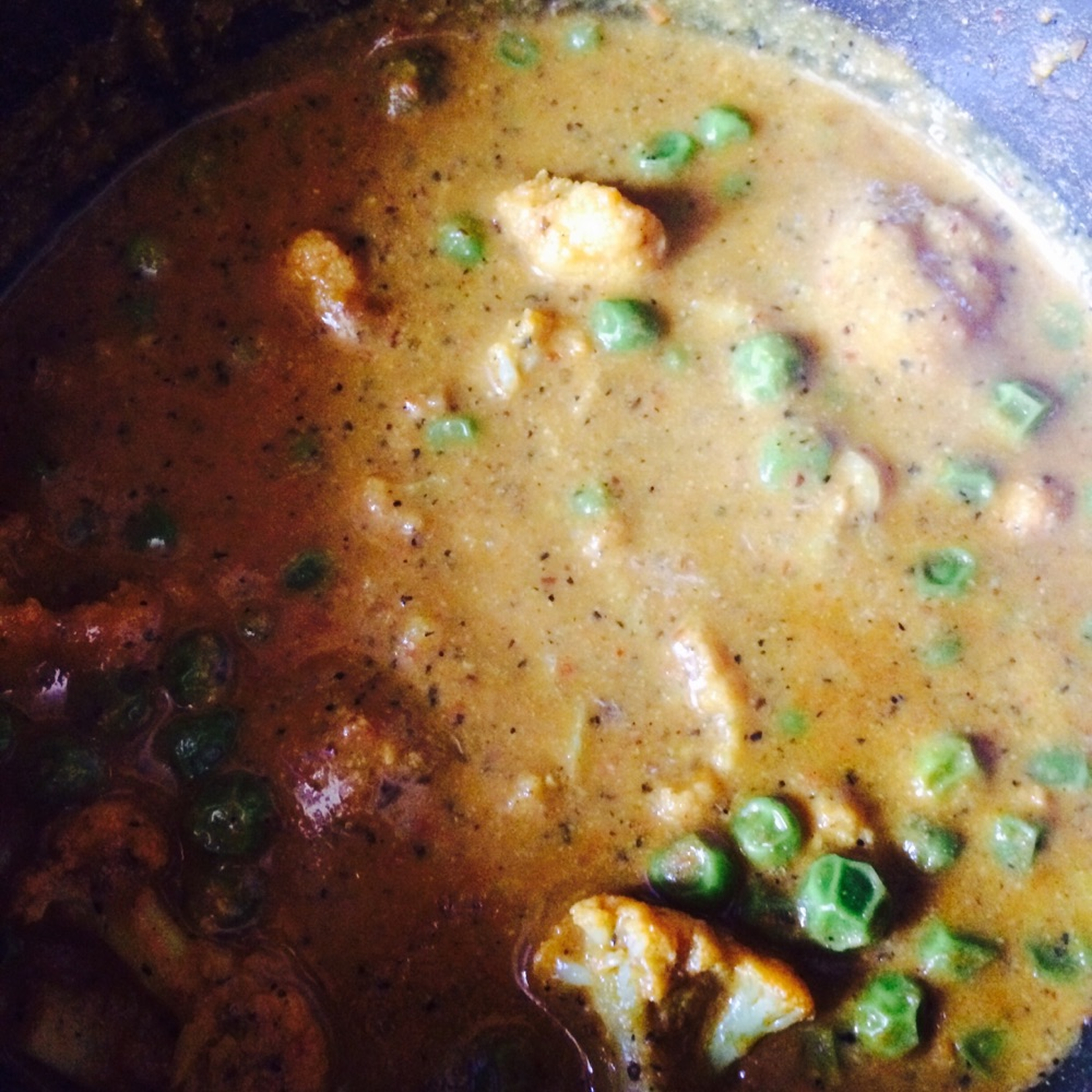 Utensils
bowl, frying pan, blender
How to cut cauliflower
How to prepare rice in a rice cooker
Step 1/ 4

Soak the poppy seeds overnight. Make a smooth paste of the poppy seeds.

Step 2/ 4

½ tbsp

sunflower oil

½ tsp

fennel seed

½ tsp

fenugreek seeds

½ tsp

onion seeds

½ tsp

mustard seed

½ tsp

cumin seed

1¼ tsp

poppy seeds

1½

dried chilis

½ tbsp

ginger (diced)

100 g

canned crushed tomatoes

Heat oil in a pan. Add the panch phoron (fennel, fenugreek, onion, mustard and cumin seeds) and poppy seeds. Once the mustard sputters add the ginger and red chillies. Once the red chillies start releasing colour into the oil, add the chopped tomatoes and cook well till the raw smell of the poppy seeds is gone and the tomatoes cook into almost a puree.

Step 3/ 4

½ tsp

salt

½ tsp

ground turmeric (ground)

½ tsp

chili powder

½ tsp

garam masala

Cool the masala mixture and make a paste of it in the blender. Pour the paste into the vessel, add salt, turmeric, chilli powder and garam masala. Cook for two minutes.

Step 4/ 4

120 ml

coconut milk

90 g

cauliflower

75 g

peas

cilantro (for serving)

Add the coconut milk and a little water to achieve the consistency of gravy you desire. Add a little more salt or chilli powder as per your taste. Now add the cauliflower and peas and let it cook on a slow flame with the lid on. Keep checking if the cauliflower is cooked by breaking it with a spoon. Keep stirring so that the gravy doesn't burn. Heat it for about ten minutes. Bring the mixture to the boil. Garnish with coriander and serve.

Enjoy your meal!
More delicious ideas for you