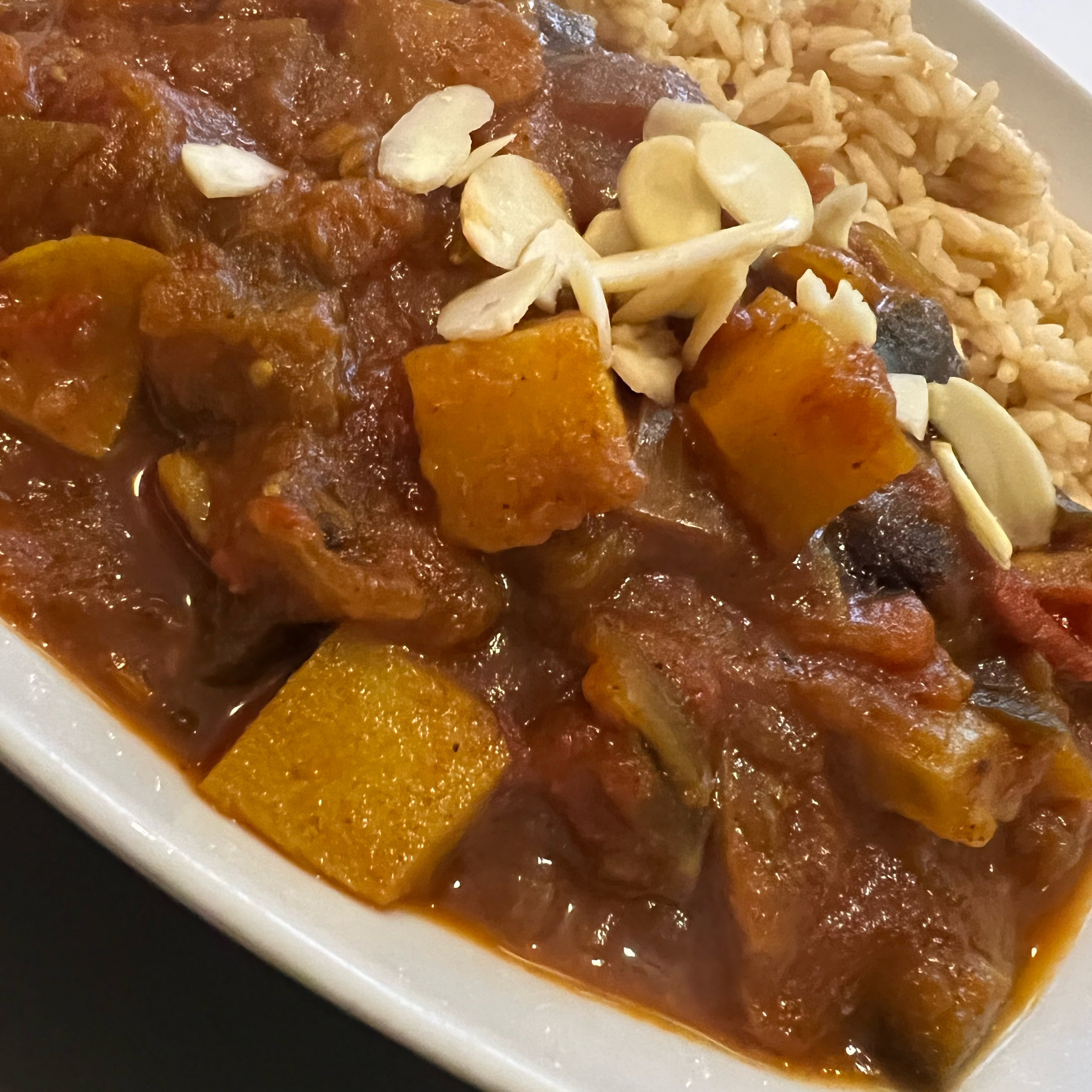 Bombay-Style Aubergine & Potato Curry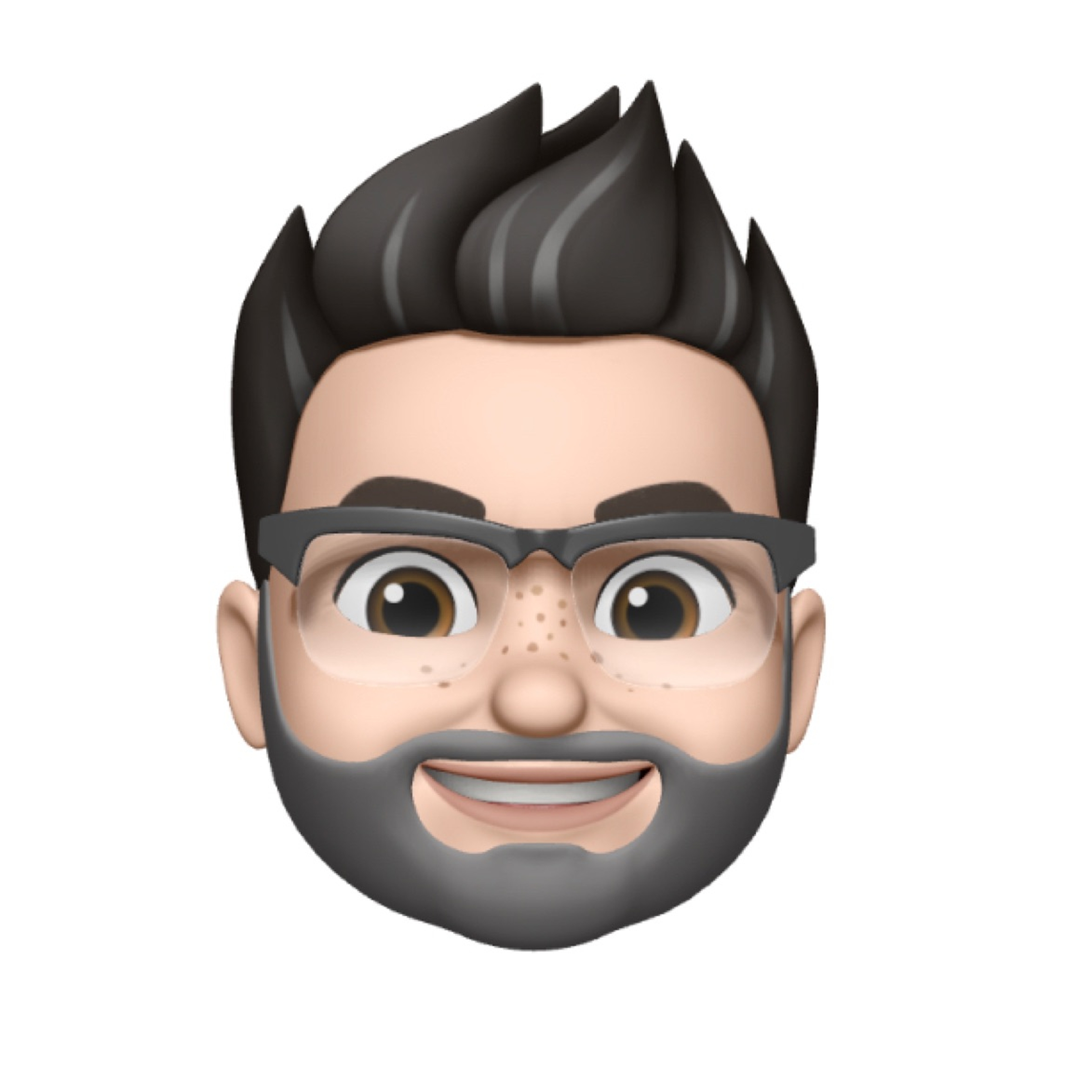 "This Bombay curry tastes amazing. You can easily change out any ingredient to make it your own and guarantee it will be just as delicious."
Ingredients
sliced almonds (for garnish)
Step 1/ 10

1

red onions

1 cloves

garlic

ginger

Peel and finely chop the 2 red onions, 2 cloves of garlic, 1/2 thumb-sized piece of ginger.

Step 2/ 10

Finely slice the red chilli (if you don't like it spicy, take out the seeds and the white membrane).

Step 3/ 10

Put a large wide-bottomed non-stick pan on a high heat and add 1 tbsp of oil.

Step 4/ 10

Add the onions, garlic, ginger and chilli to the pan, reduce the heat to medium and cook for 3-5 minutes, stirring occasionally.

Step 5/ 10

½

eggplant

200 g

potatoes

½ tsp

salt

While the veg is cooking, chop the aubergine and the potatoes into small pieces. Once the onion starts to brown in the pan, add in the aubergine / eggplant and a generous pinch of salt.

Step 6/ 10

½ tsp

fennel seed

½ tsp

ground coriander

¼ tsp

ground cardamom

¼ tsp

ground turmeric

½ tsp

ground cumin

Add the fennel seeds, ground coriander, ground cardamom, ground turmeric and ground cumin.

Step 7/ 10

Stir for 30 seconds or so, allowing the spices to cook up and release their flavours. Add the chopped potatoes and combine well so everything is coated.

Step 8/ 10

Add some water and pop the lid on the pan (so the potatoes start to steam) and leave to cook for 10 minutes, stirring regularly.

Step 9/ 10

200 ml

Vegetable stock

½

canned crushed tomato

1 tbsp

maple syrup

¼ tsp

pepper

Whilst that's cooking, make the sauce. Add 400ml of vegetable stock, 1 can of chopped tomatoes, 2 tbsp of maple syrup and another pinch of salt and pepper. Add these to the pan and bring to a boil, then lower to a simmer for 10 minutes.

Step 10/ 10

¼

lime juice

cilantro (for garnish)

½ tbsp

sliced almonds (for garnish)

Season to taste, add juice of half a lime and a sprinkle of coriander and some flaked almonds to serve.

Enjoy your meal!
More delicious ideas for you