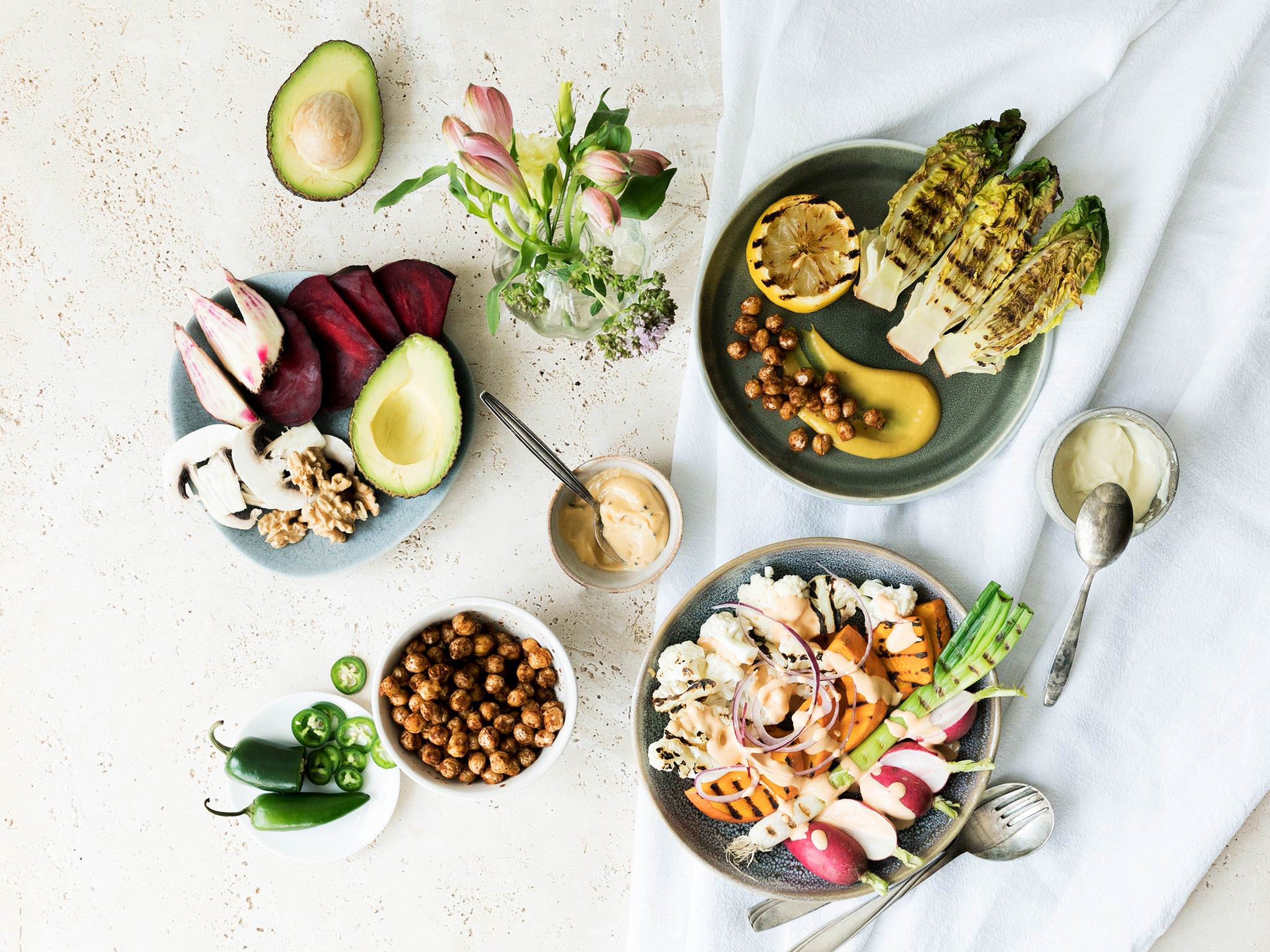 Two Secret Weapons That Should Always be in Your Pantry
Why you should keep mayonnaise and mustard in stock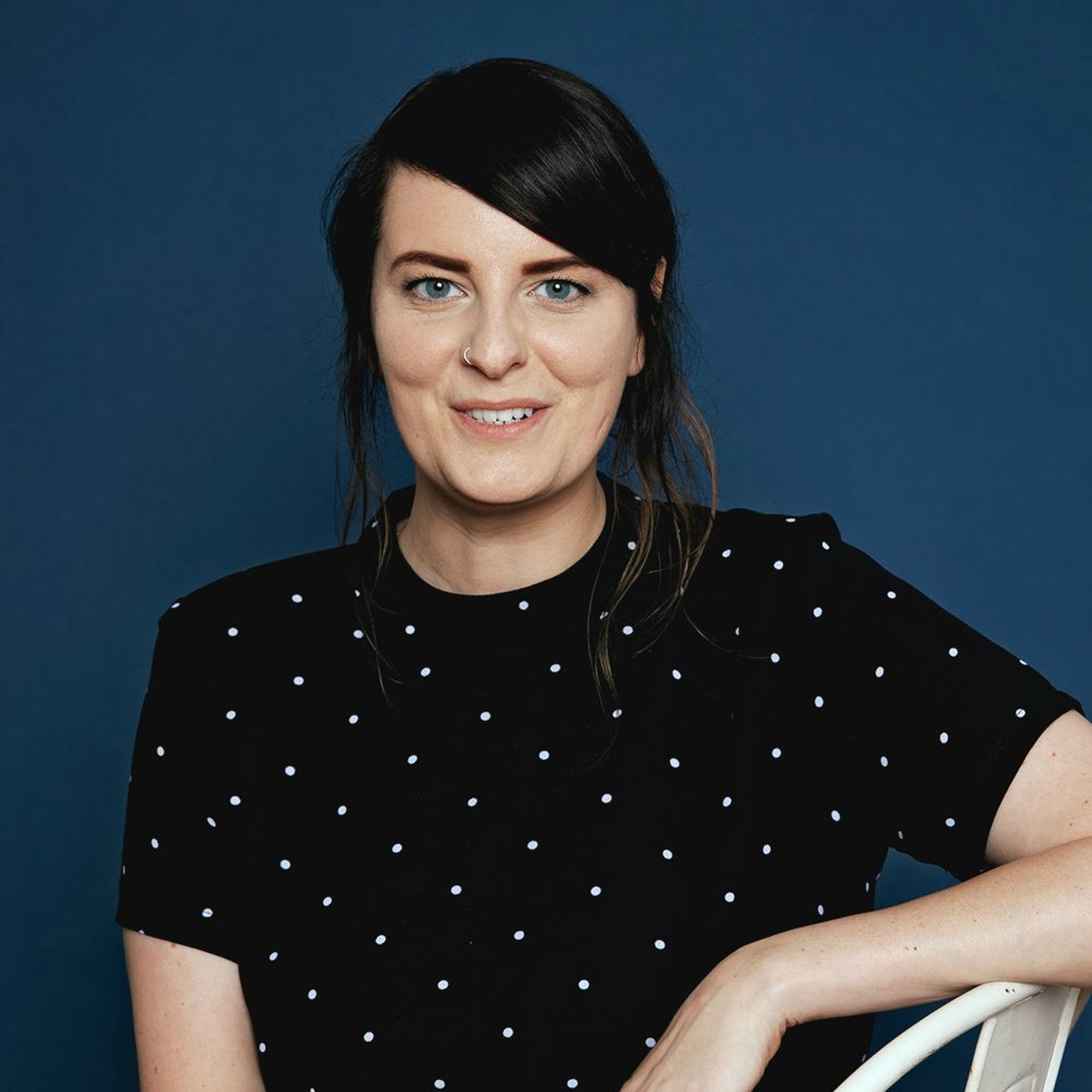 While many people think mayo and mustard's use begin and end with hot dogs and fries, these condiments have a little more potential up their sleeves. When used properly, mustard and mayo can add a winning twist to a quick dinner, autumn salads, on trend dishes like buddha bowls.... and even add that certain something to sweets like chocolate cake.
We experimented a little and created five extraordinary recipes out of typical everyday dishes...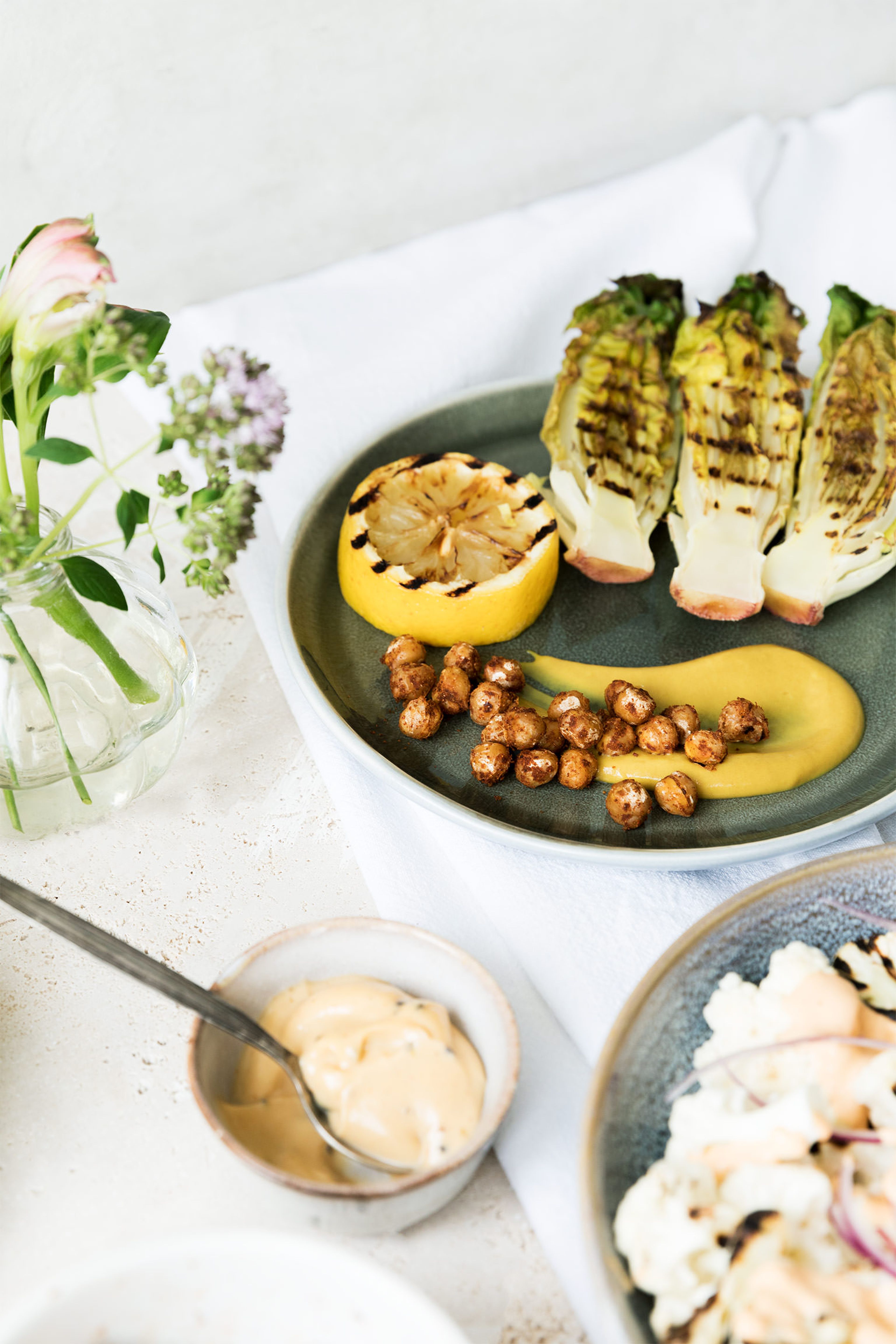 Mayo: More than just a side for fries and co.
For a long time, mayonnaise meant potato salad and fries, but there's a lot more that it can do. The variety of its international relatives proves our point: the traditional, southern French "rouille" is perked up with garlic, peppers and saffron, while "sauce suédoise" is flavored with apple sauce and horseradish.
So why not dare to do something new and combine mayonnaise with different flavors? We tried three varieties, with inspiring results!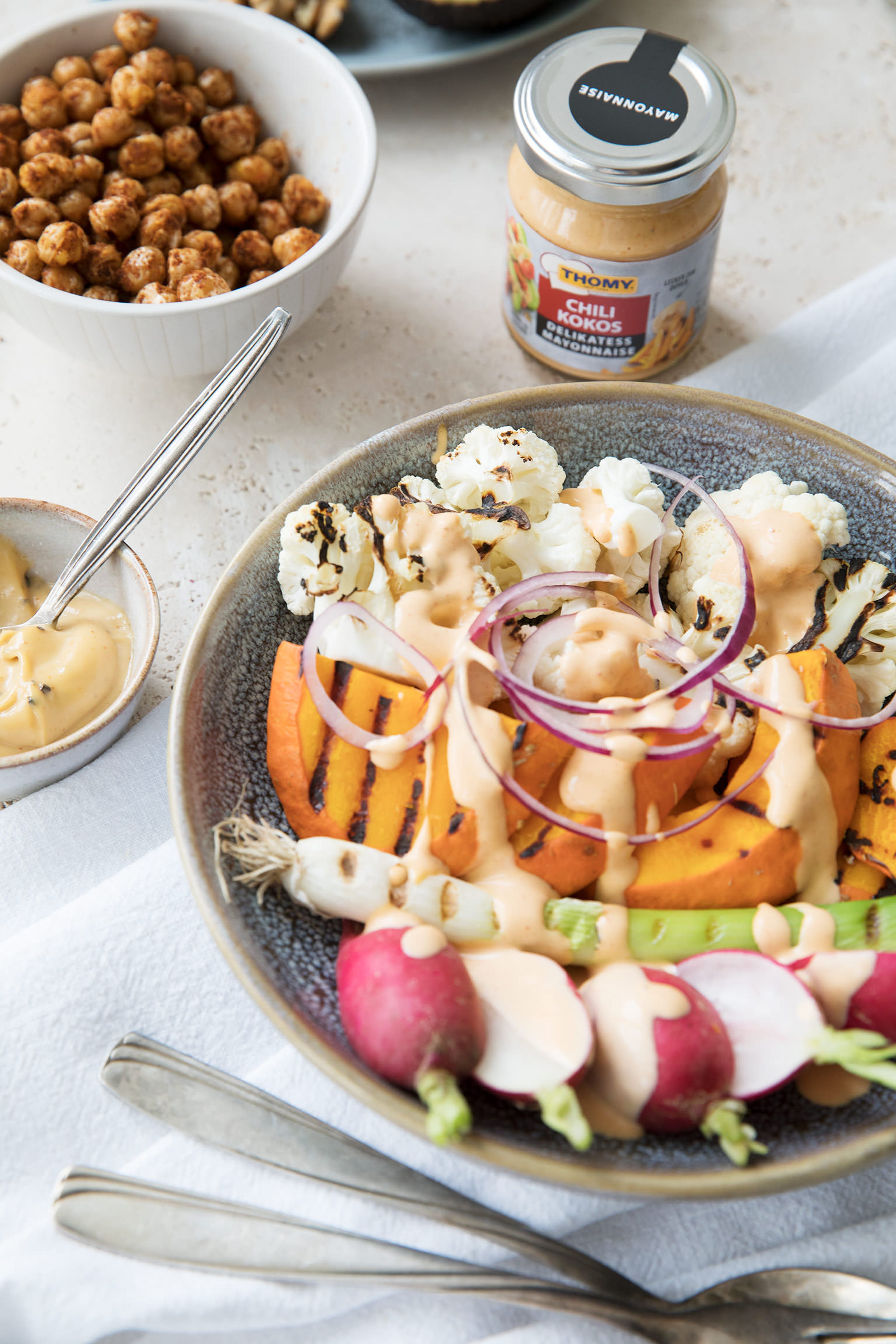 A sweet surprise : Choc-chili mayonnaise cake
A cake with mayo? Oh yes, you heard right! Using mayonnaise in baking might seem surprising, but it's not totally uncommon. Depending on the recipe, it can partially or completely replace oil and egg. To top it off, we chose a mayonnaise with chili and coconut for a spicy twist.

Chili-chocolate cake with mayonnaise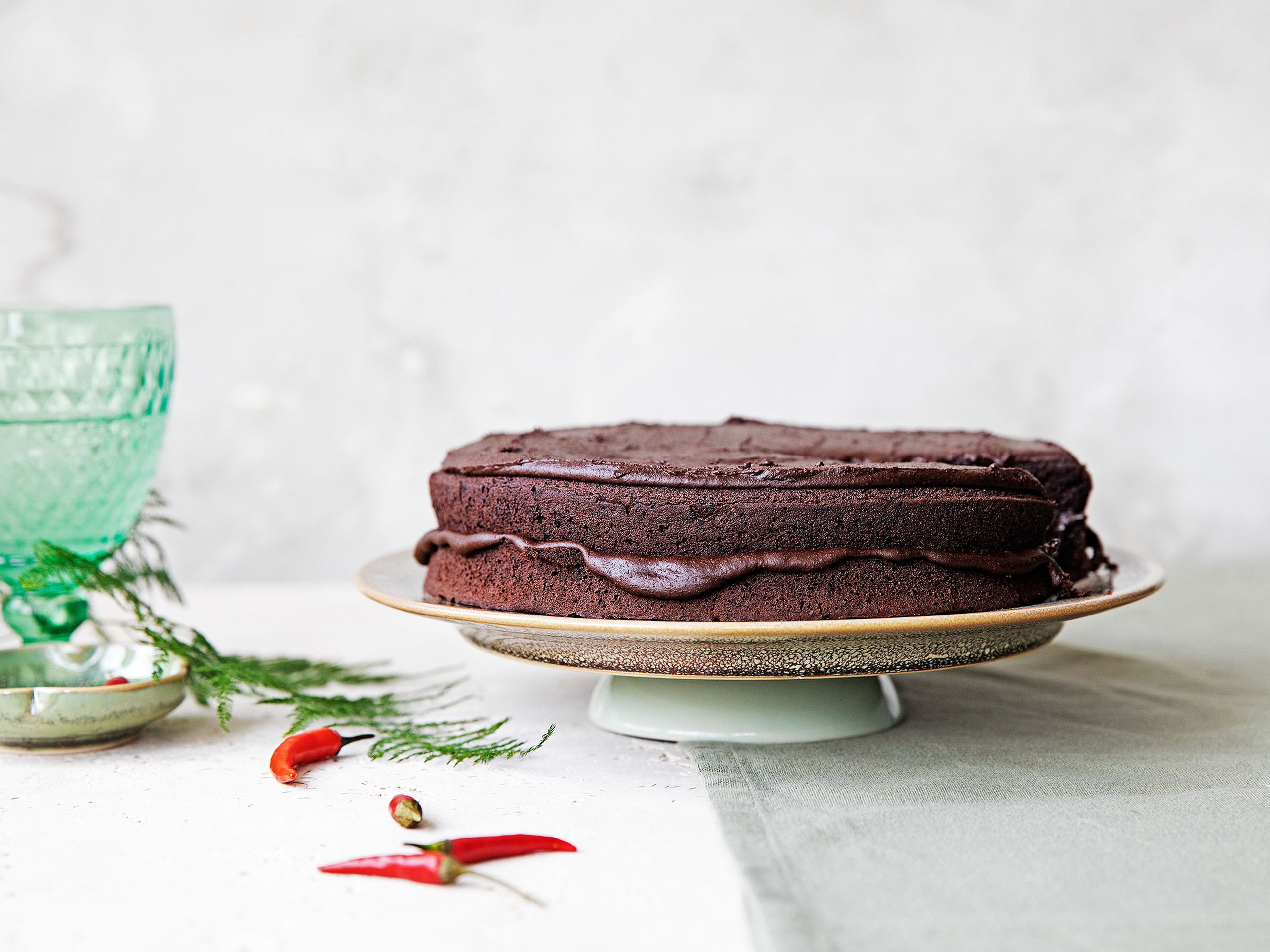 → Go to recipe
An NY-inspired Reuben sandwich with pastrami and coleslaw
You can enjoy New York's Reuben sandwich right at home. The classically include pastrami, Swiss cheese and sauerkraut, this sandwich can now be found in many different variations.
In our recipe we replace the sauerkraut with homemade coleslaw, using mayonnaise with garlic and olive oil to add a little extra kick.
Reuben sandwich with pastrami and coleslaw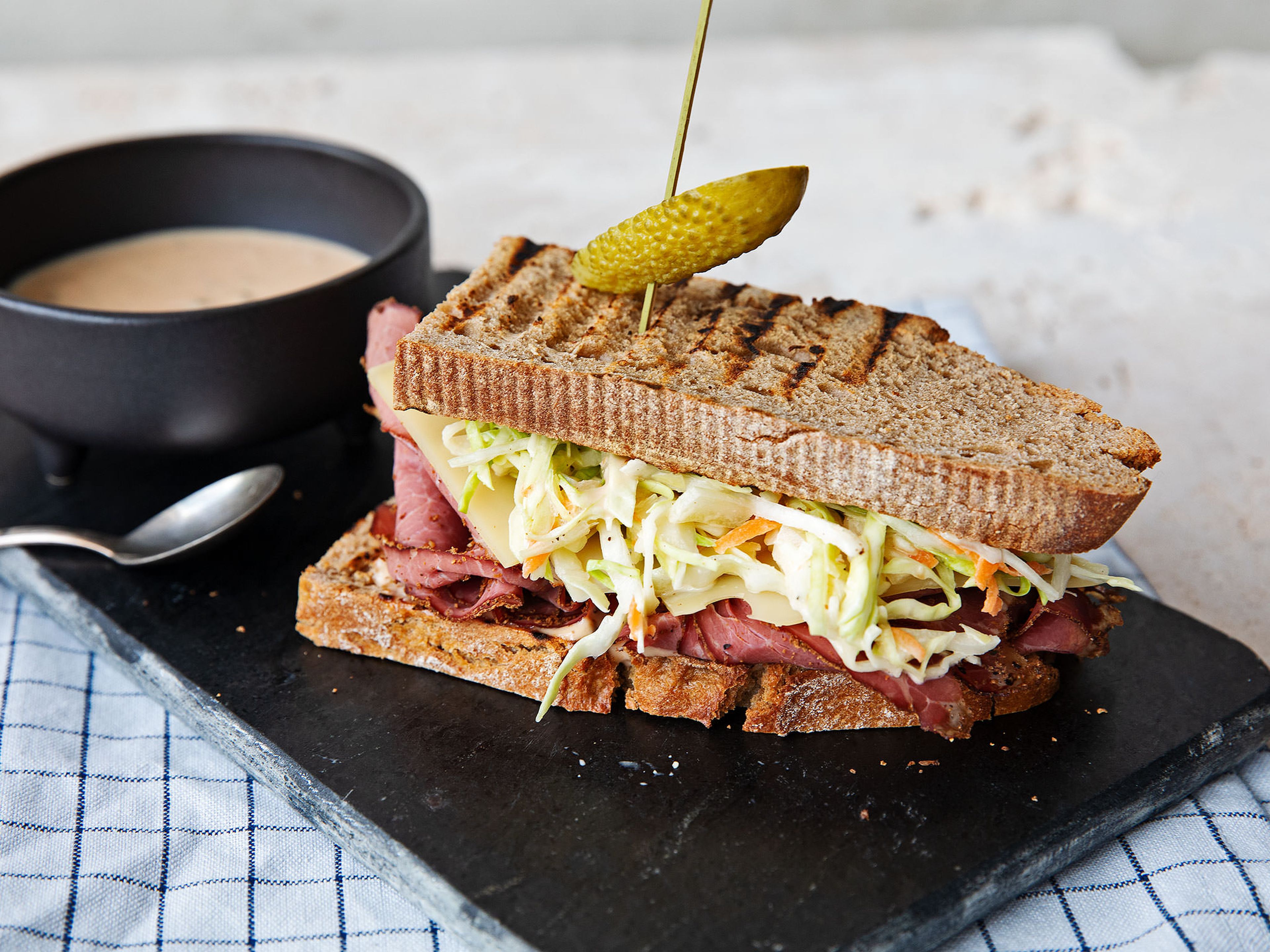 → Go to recipe
Buddha Bowl
The on-trend buddha bowl is a colorful mix of healthy ingredients that, thanks to its balanced ratio of proteins, carbohydrates and fats, gives you enough energy to face the day.
Our autumn bowl has quinoa, pumpkin, sweet potatoes and avocado. However, the real highlight of this delicious creation is the topping—seasoned with some fresh orange juice and zest, the zingy mayonnaise brightens up the bowl.

Buddha bowl with pepper-orange topping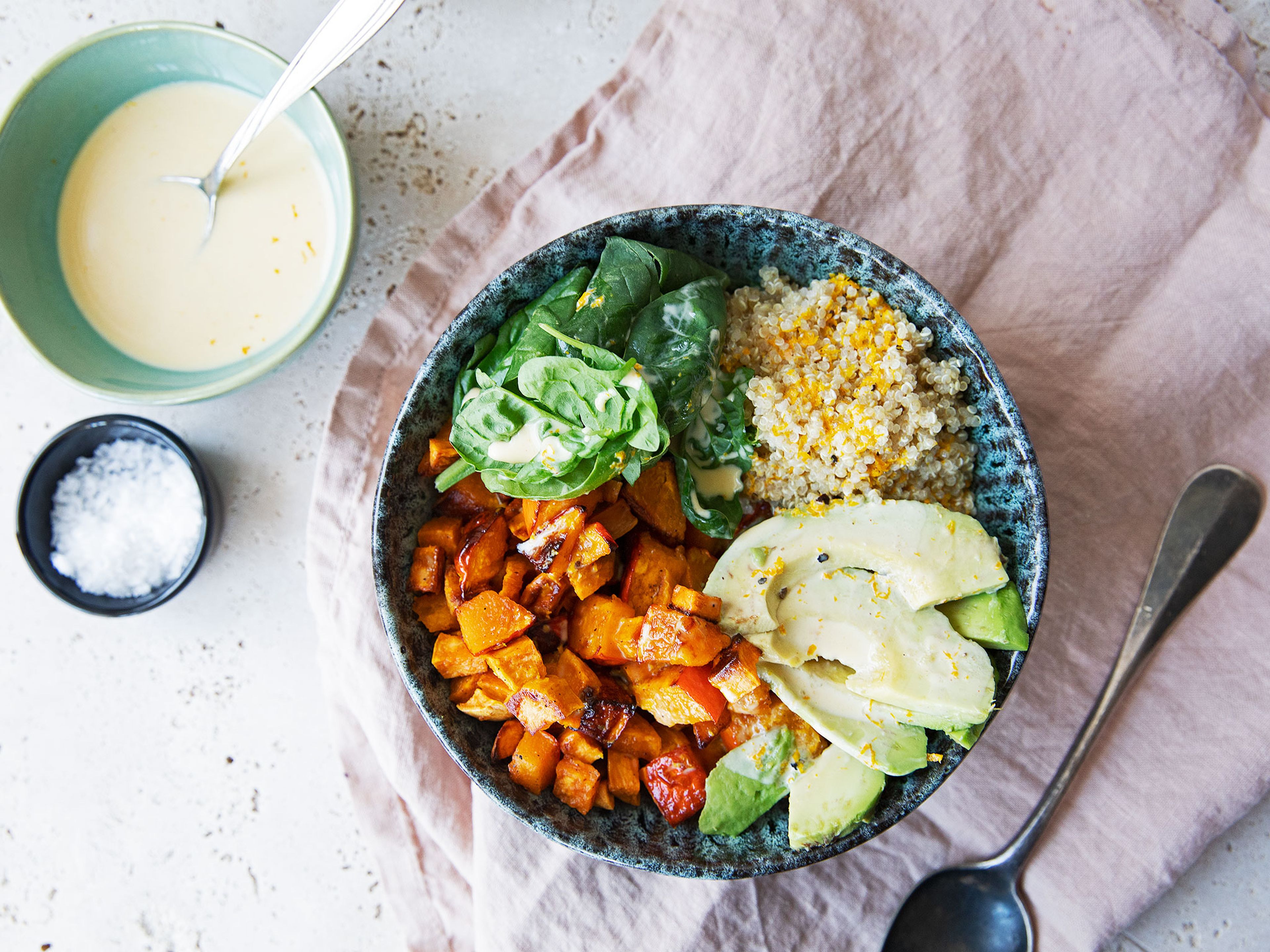 → Go to recipe
Mustard: Rediscovering a classic!
Mustard can be found in virtually every household, but its hot spice can still provide some surprises. Let's take break from the usual suspects and try something new...


Spicy mustard blends beautifully with sweet, fruity flavors— just think of the classic honey and mustard combo... or why not sweet figs?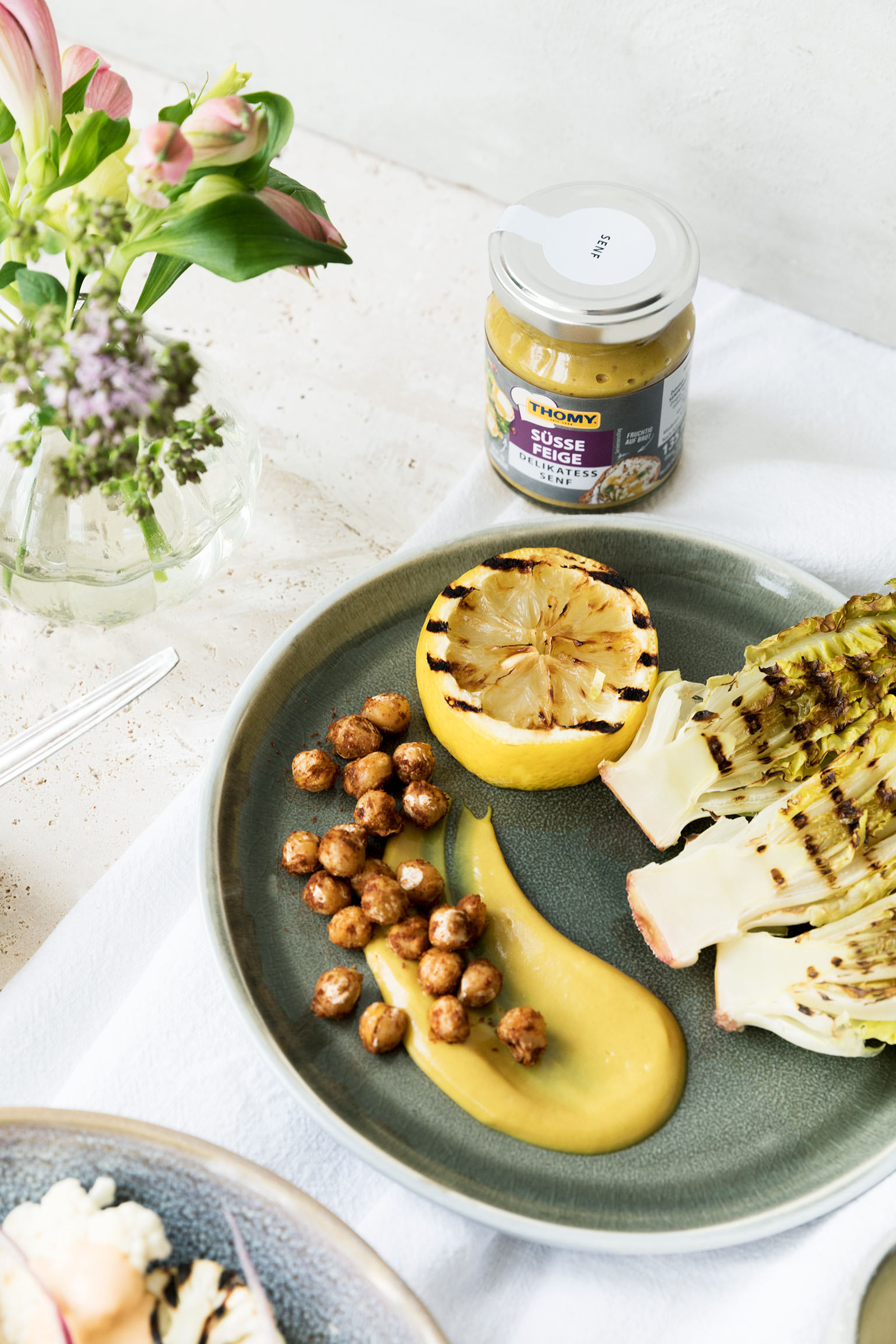 A sweet salad for fall
While in spring and summer light and fresh salads are on the menu, in fall and winter it need to get a little hearty. Make use of all the fall colors and pick up a selection of mixed beets. We paired them with figs, spinach, and walnuts, and complemented the earthy flavors with sweet fig, honey, and walnut oil. Eye-catching and delicious!
Mixed beet salad with honey mustard dressing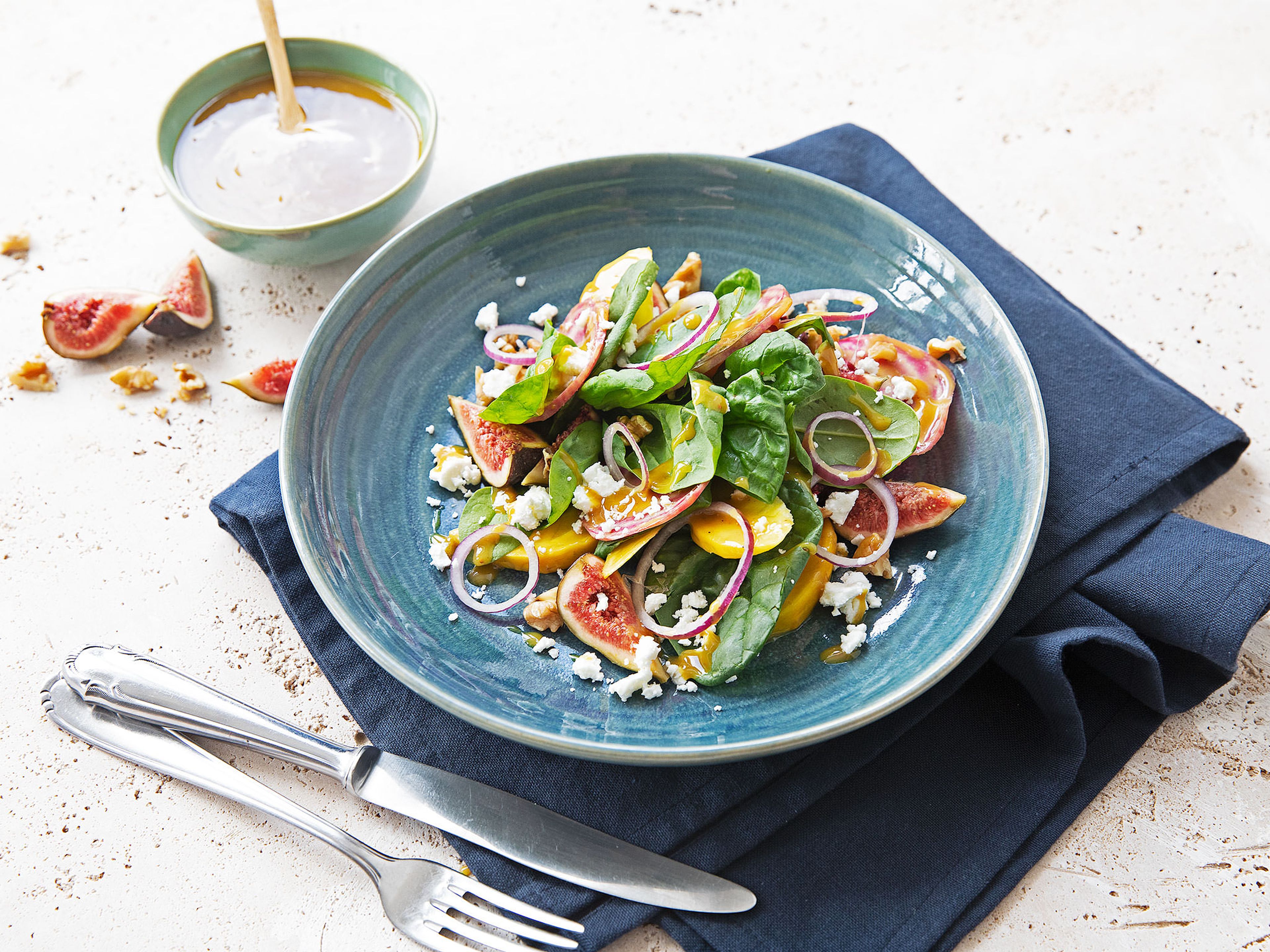 → Go to recipe
Weeknight dinner solved: Baked salmon in mustard sauce
Oven-baked salmon is a go-to for a simple, quick dinner. For our recipe, the tender salmon fillet is baked with a spicy mustard sauce with blossom.
Mustard-baked salmon with vegetables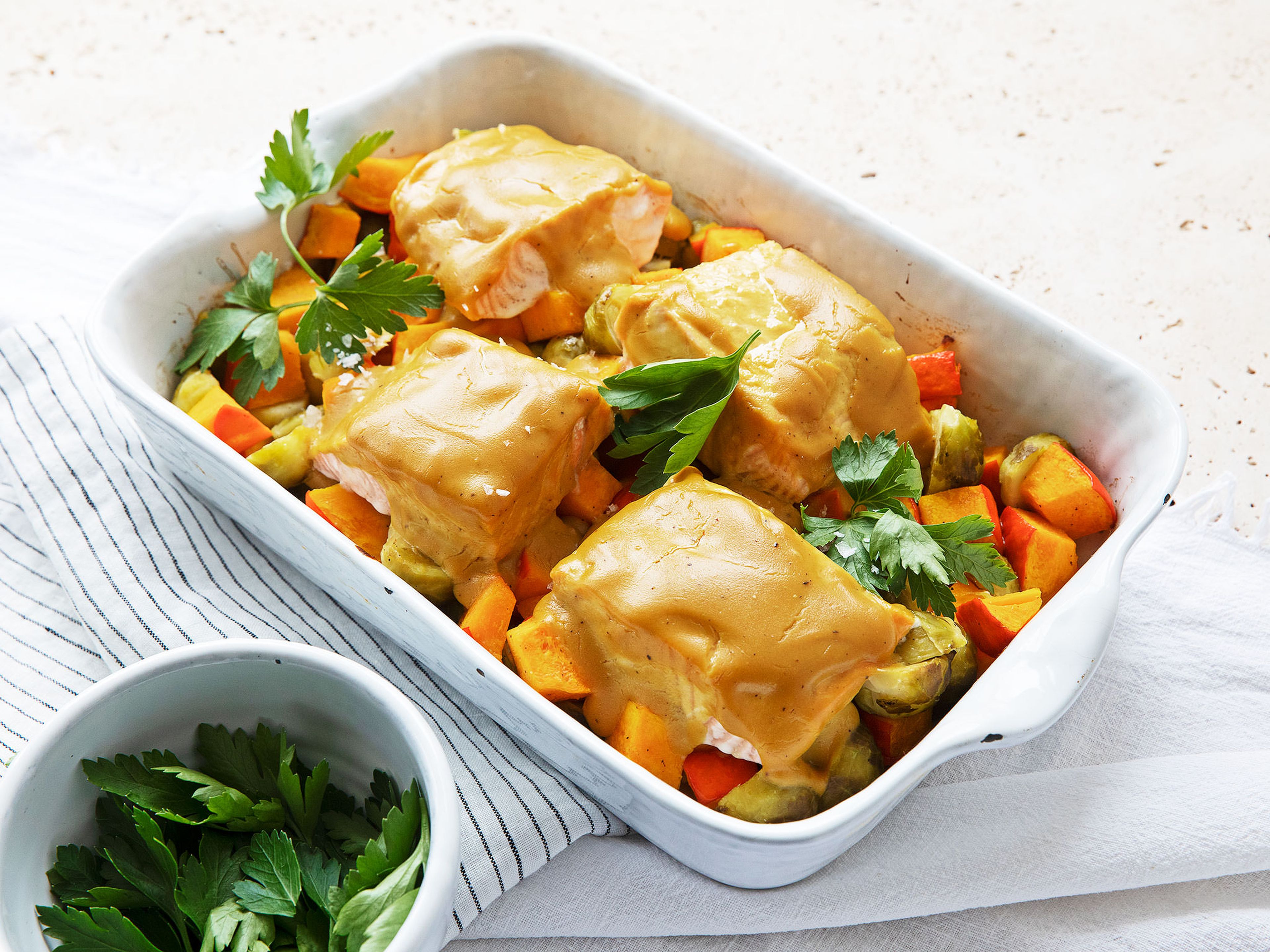 → Go to recipe
Serve with oven-roasted vegetables made of seasonal ingredients such as pumpkin and sprouts and if you like, mix oven-roasted vegetables with the dressing beforehand.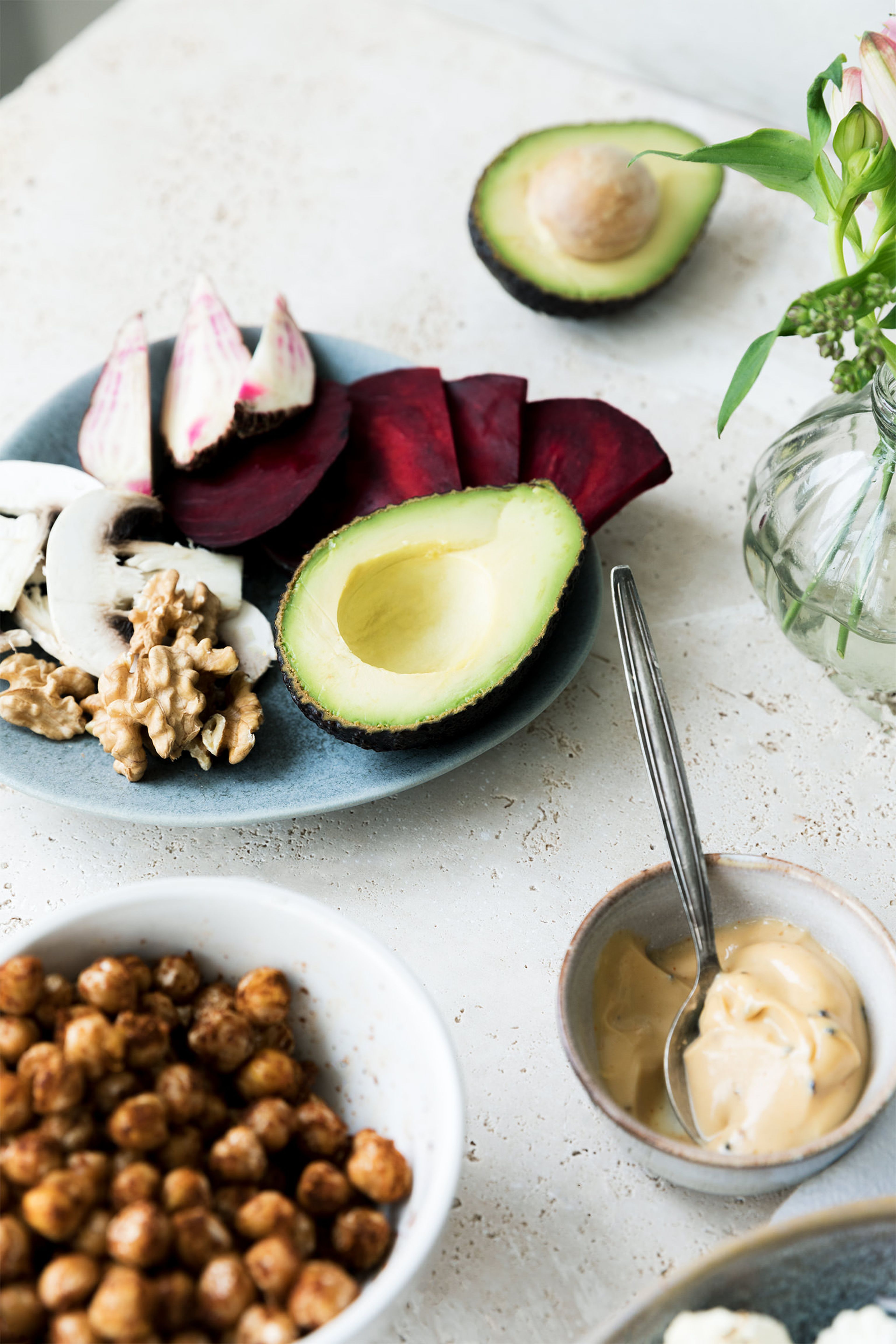 What do you like most to do with mustard and mayonnaise? Tell us in the comments or upload your favorite recipe to our app to share it with the community!
Published on November 3, 2018
More delicious ideas for you