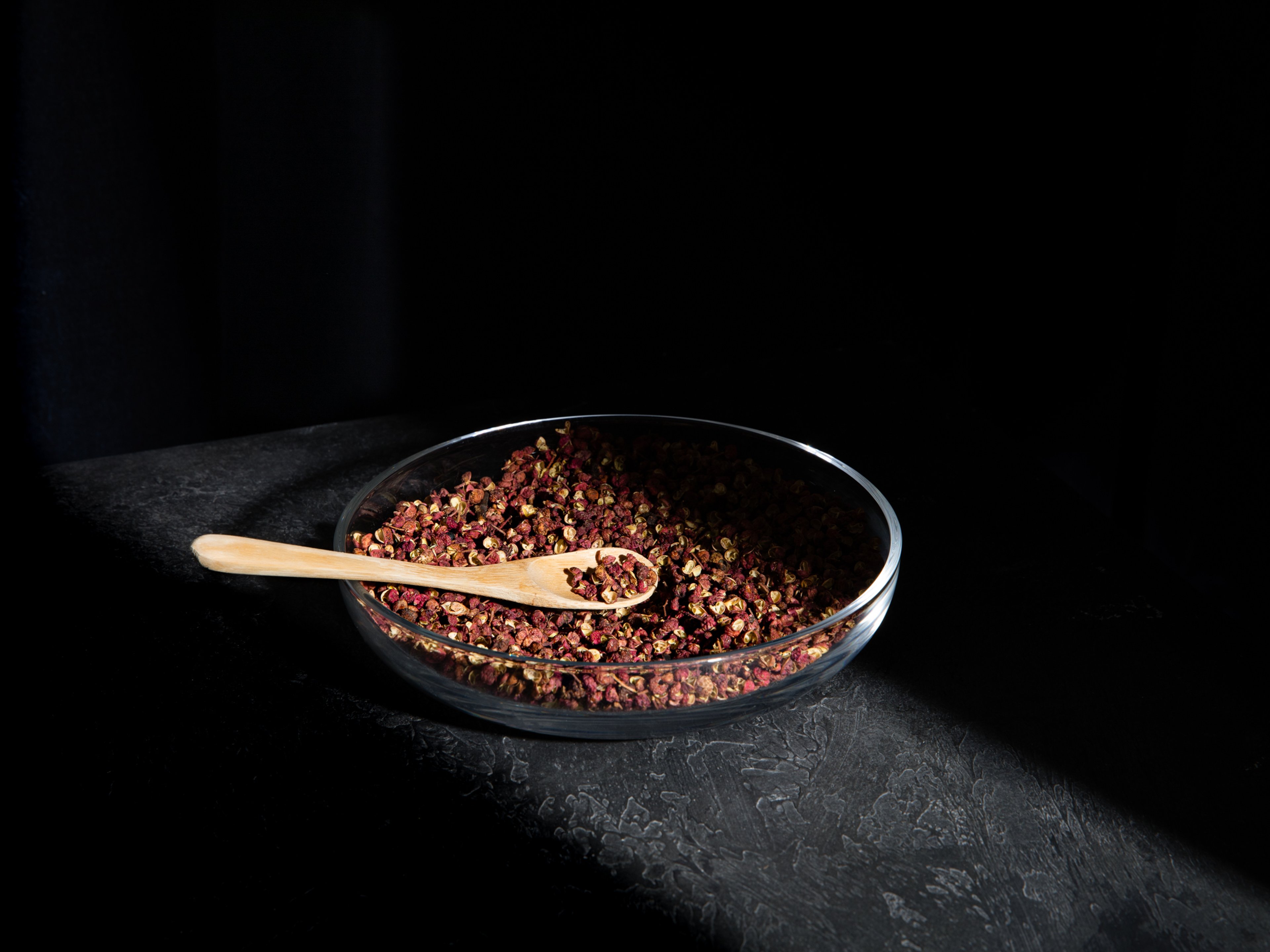 The Spice I Can't Live Without: Sichuan Pepper
My obsession with fiery numbing flavors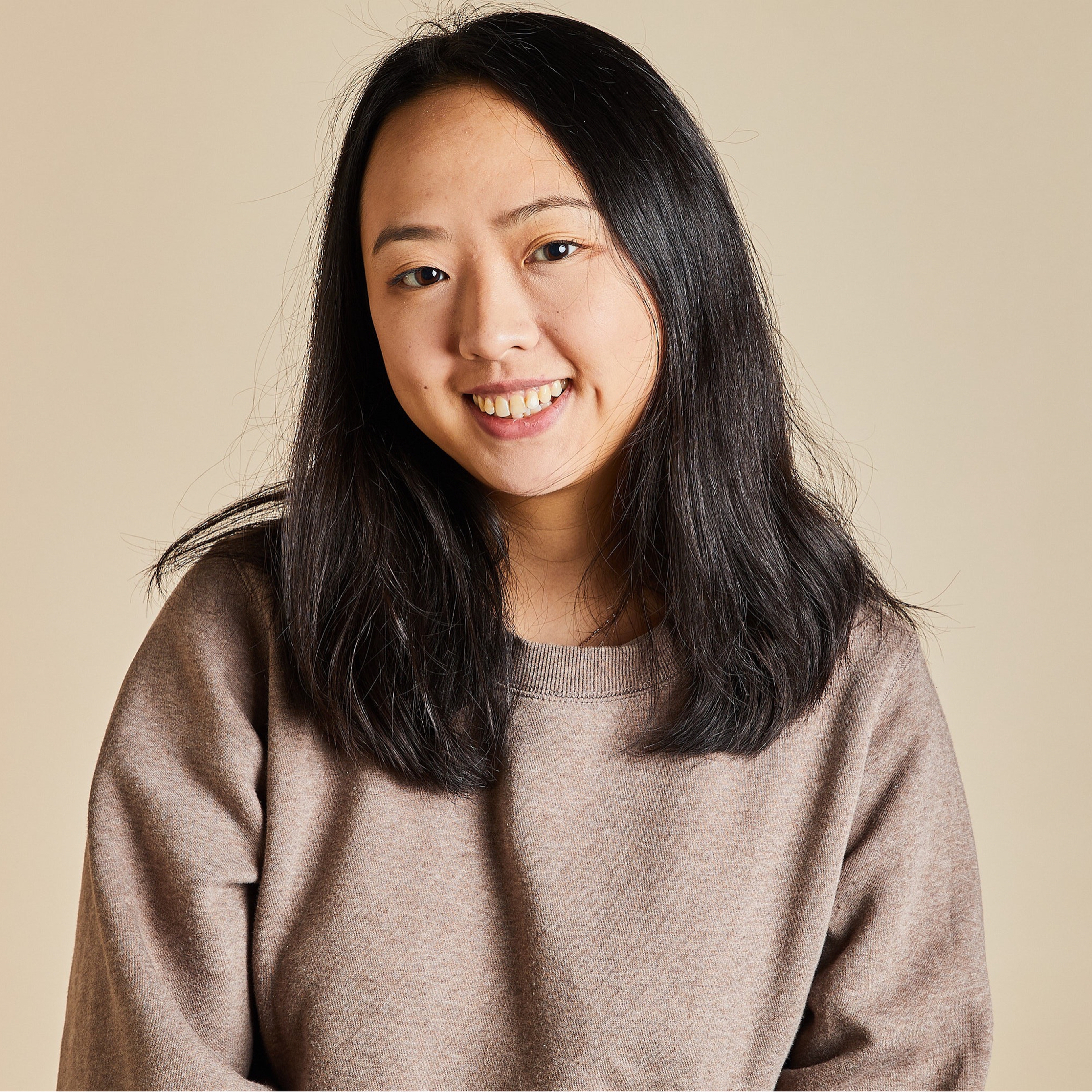 Introducing myself to someone new gets easier when I find out they have experience with cooking Chinese cuisine at home: I'm from Sichuan, yes, where the pepper comes from. So, to me, it feels almost mandatory to write about this niche spice, which shares its origin with me.

As one part of the signature flavor "ma la" (spicy and numbing), Sichuan peppercorns, or Szechuan peppercorns (hua jiao) reign over Sichuanese households. Growing up, I often bit into these "evil" little kernels in stir-fries, cold noodles, and even in plain chicken soup. Each time my tongue would feel sedated for a few seconds, then, magically, the food would taste immensely better afterwards.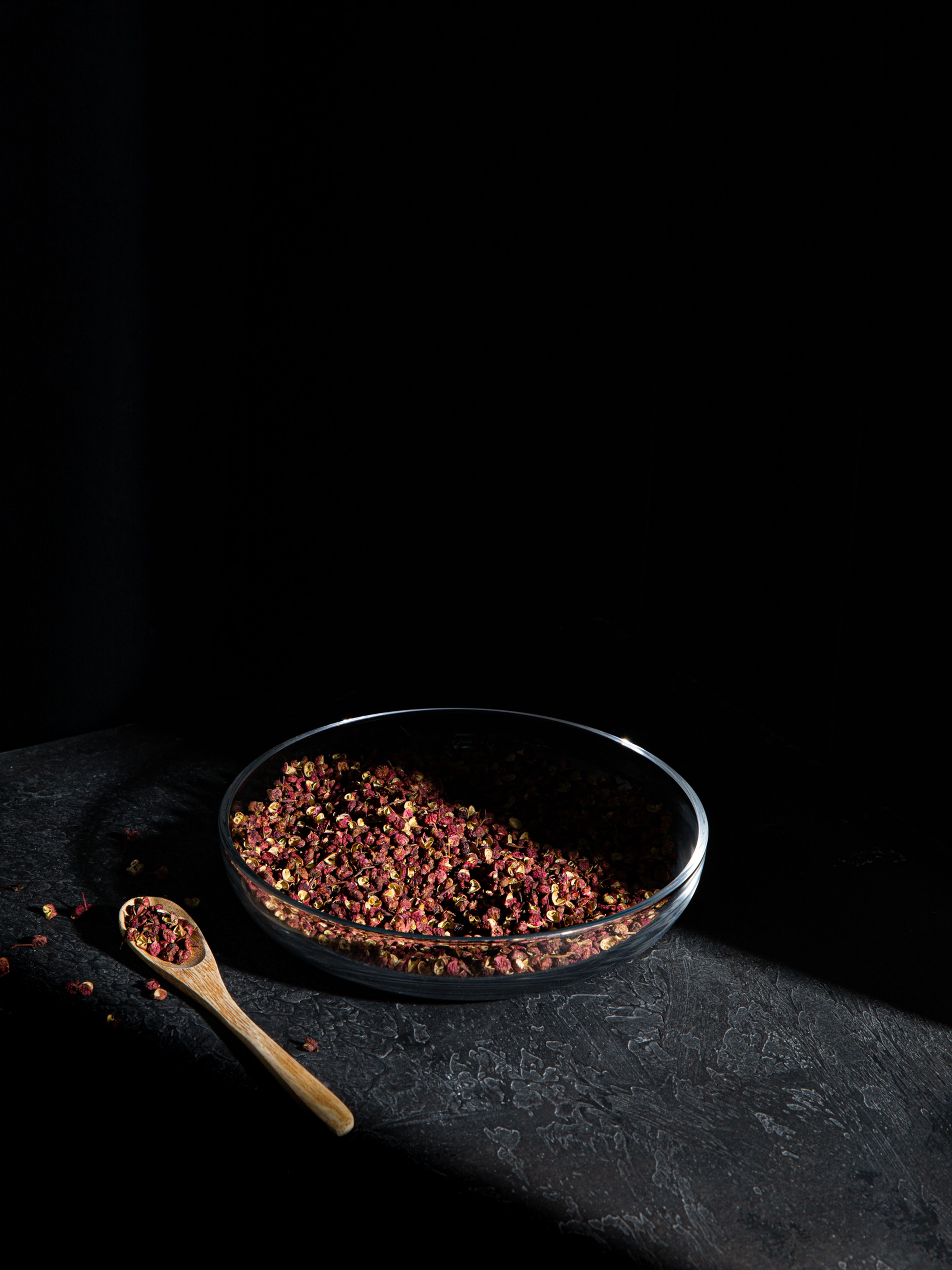 What is Sichuan pepper?
Whole Sichuan peppercorns are dark red husks with a coarse surface and a crack down the middle, like tiny florets. They are, surprisingly, more related to citrus fruits than other pepper varieties. The taste is uniquely warm, punchy, and fresh. A bag of quality Sichuan peppercorns (especially green) has a distinctive fragrant and citrusy aroma.
Mouth-numbing might be an odd flavor profile to take delight in, which can also intimidate a new audience. But there's more to Sichuan pepper than its numbing sensation. As the crucial component in the famous Chinese five-spice powder, Sichuan pepper builds depth and brings more flavors to the ingredients cooked with it.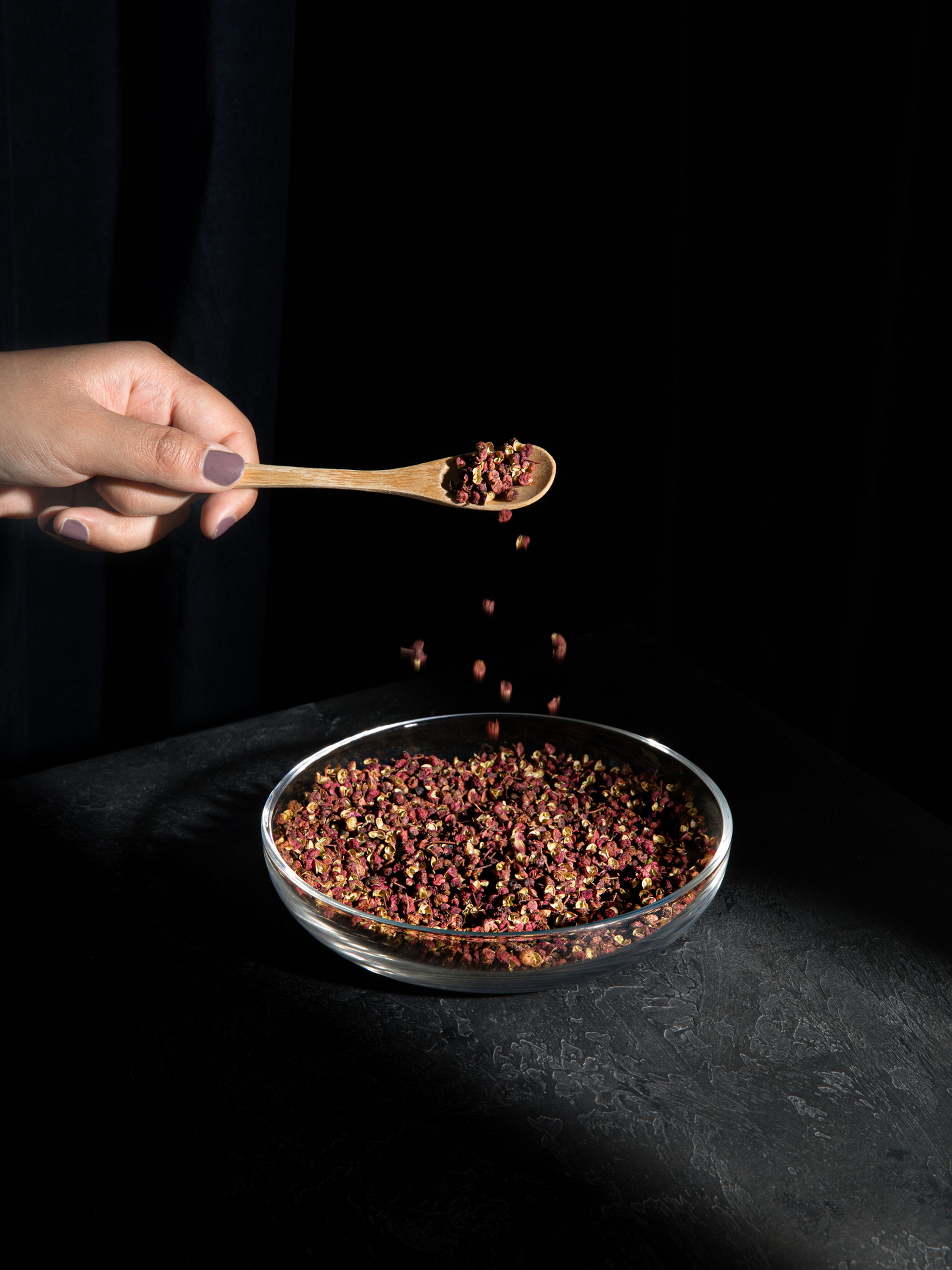 My favorite ways to use Sichuan pepper
My obsession with Sichuan pepper means I always have the whole peppercorns and an oil stocked in my pantry. Frying a few Sichuan peppercorns with dried chili (and sometimes garlic and ginger) is the first step to any classic Sichuan stir-fry. If biting into a peppercorn sounds too risky for you, then scoop them out before adding any other ingredients to the pan, or before serving. A recent discovery of mine is to swap the peppercorns out for a splash of Sichuan peppercorn oil. Add this at the same time you would add soy sauce and the result will be just as fiery.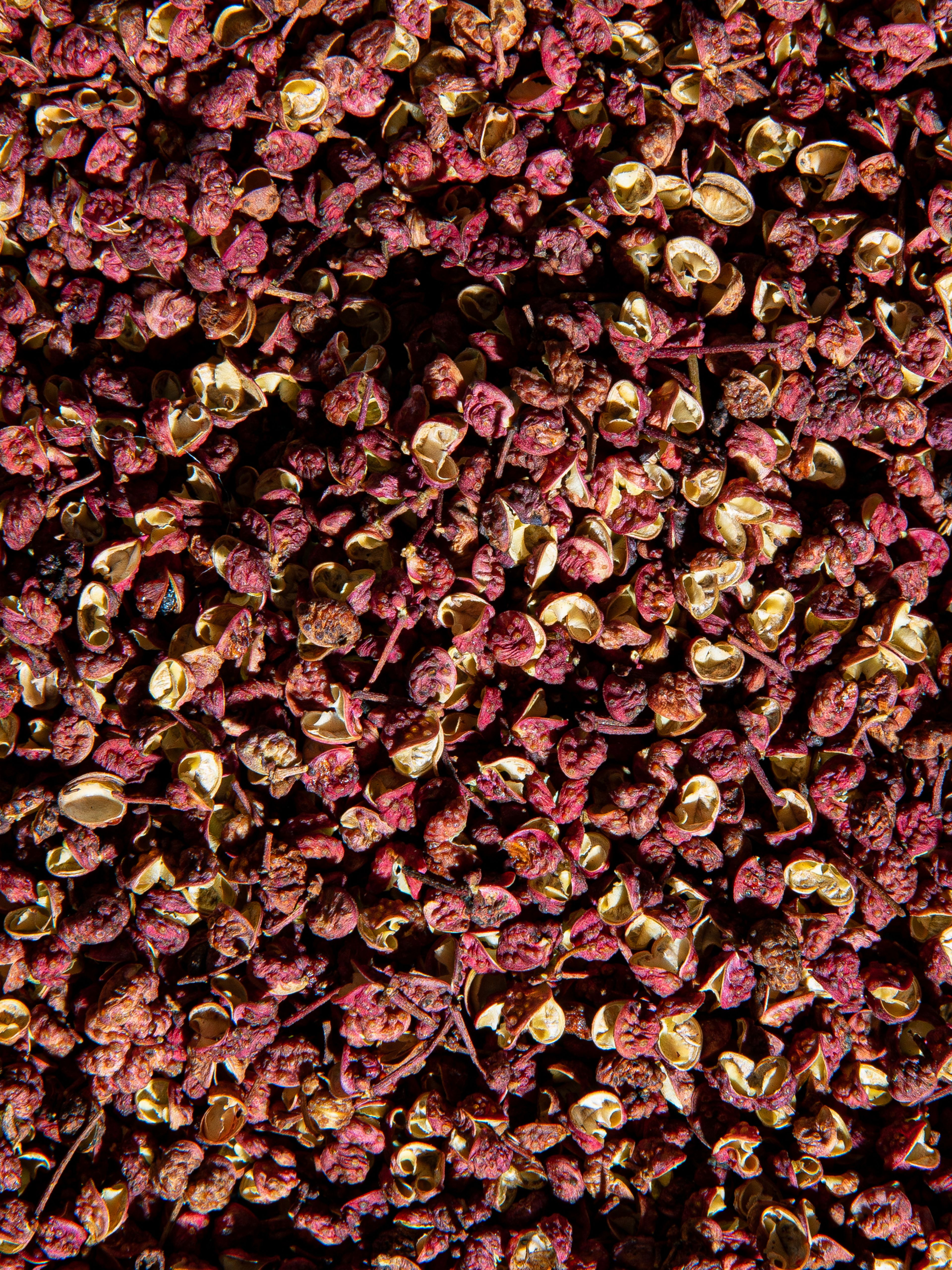 Sichuan peppercorn and star anise are a popular flavor duo, often used in pickling or broths. In this shredded chicken recipe, the peppercorns help to reduce the chicken's unpleasant raw, meaty flavors, which is called qu xing in Mandarin. Shaoxing wine serves the same purpose in this aspect.

Ground Sichuan pepper is more often found in cold dishes and noodles, like the classic dan dan noodles. You can use store-bought Sichuan pepper powder or toast the whole kernels in a frying pan, then crush in a mortar. Don't forget fresh spices possess stronger flavors.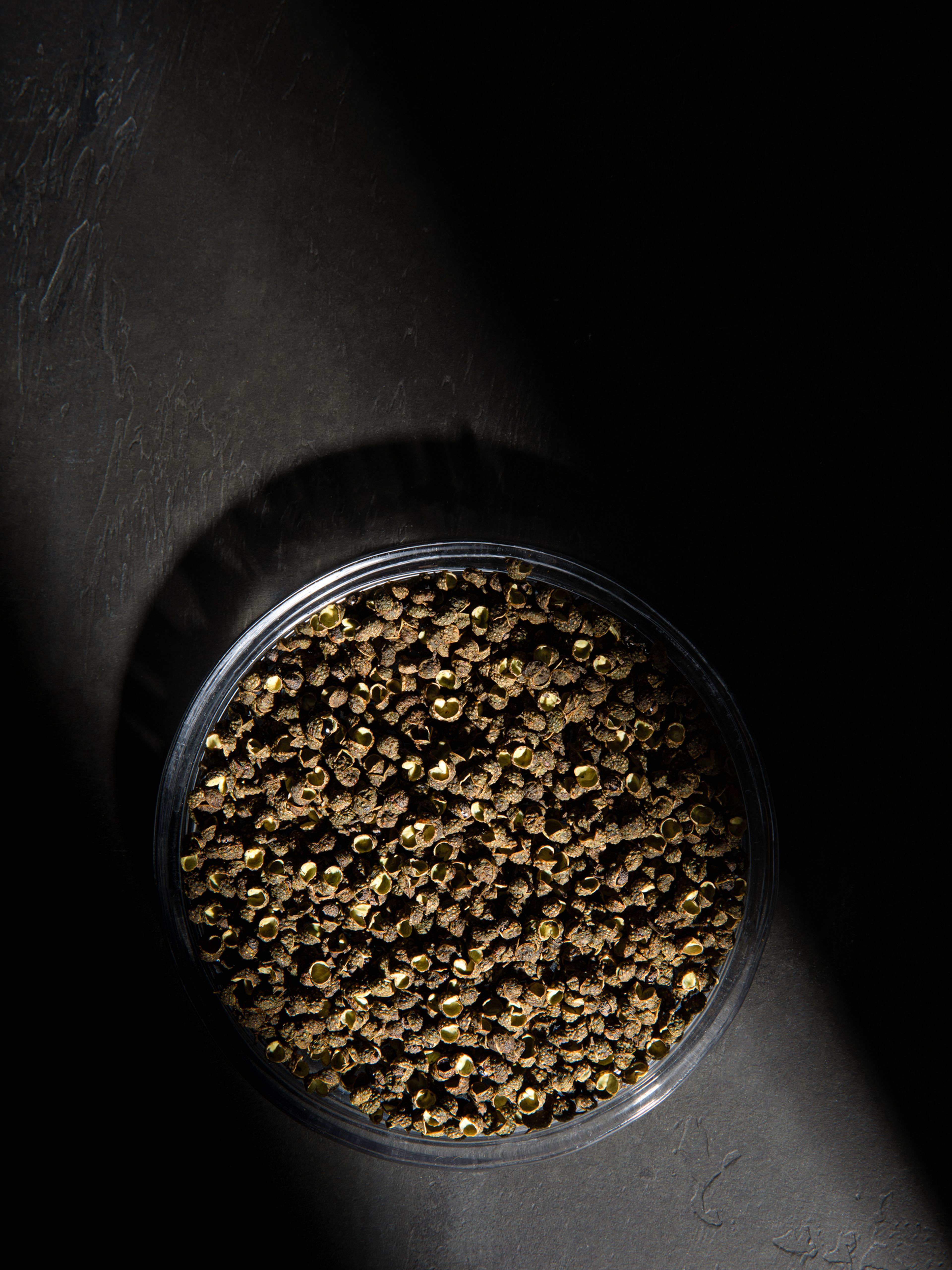 Sichuan pepper doesn't have to stick to Chinese cuisine. If you have an affinity for experimentation or enjoy strong pepper-y notes, Sichuan pepper can be used to enhance wherever black pepper is the key flavoring, like in this French classic steak au poivre. And if you're new to cooking with Sichuan pepper, my advice is to start small, only adding a little bit at a time until you get used to it, and finally, like me, maybe you'll become obsessed with its fiery, numbing flavors.
Recipes with Sichuan pepper to try today
Do you like to cook with Sichuan pepper? Let us know in the comments or upload your best Sichuan pepper recipe to our app and share it with our global community.
Published on October 20, 2020
More delicious ideas for you