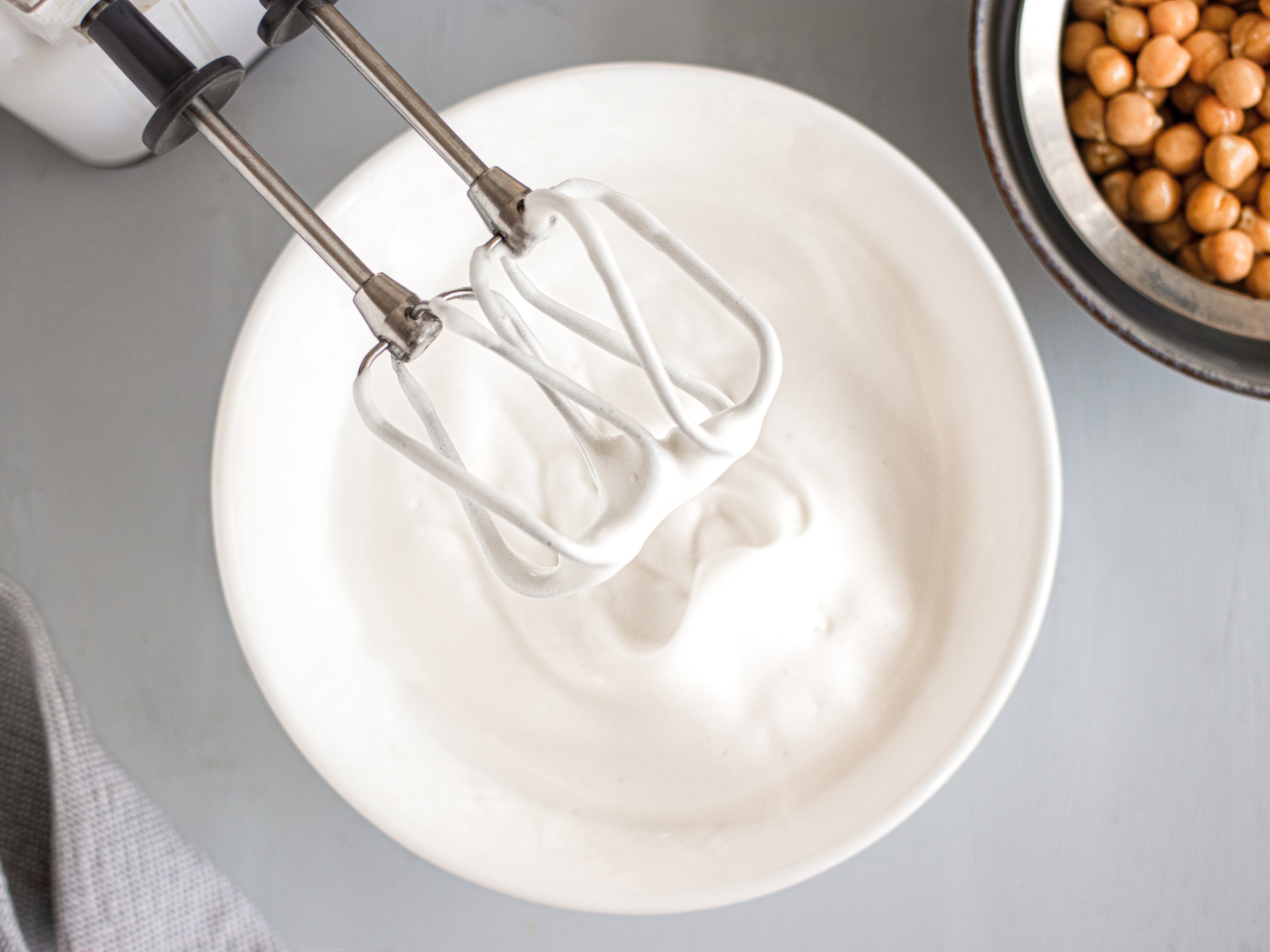 The Magic of Aquafaba: Why You Shouldn't Discard the Liquid From Your Can of Chickpeas
Meet the vegan egg white replacement from your pantry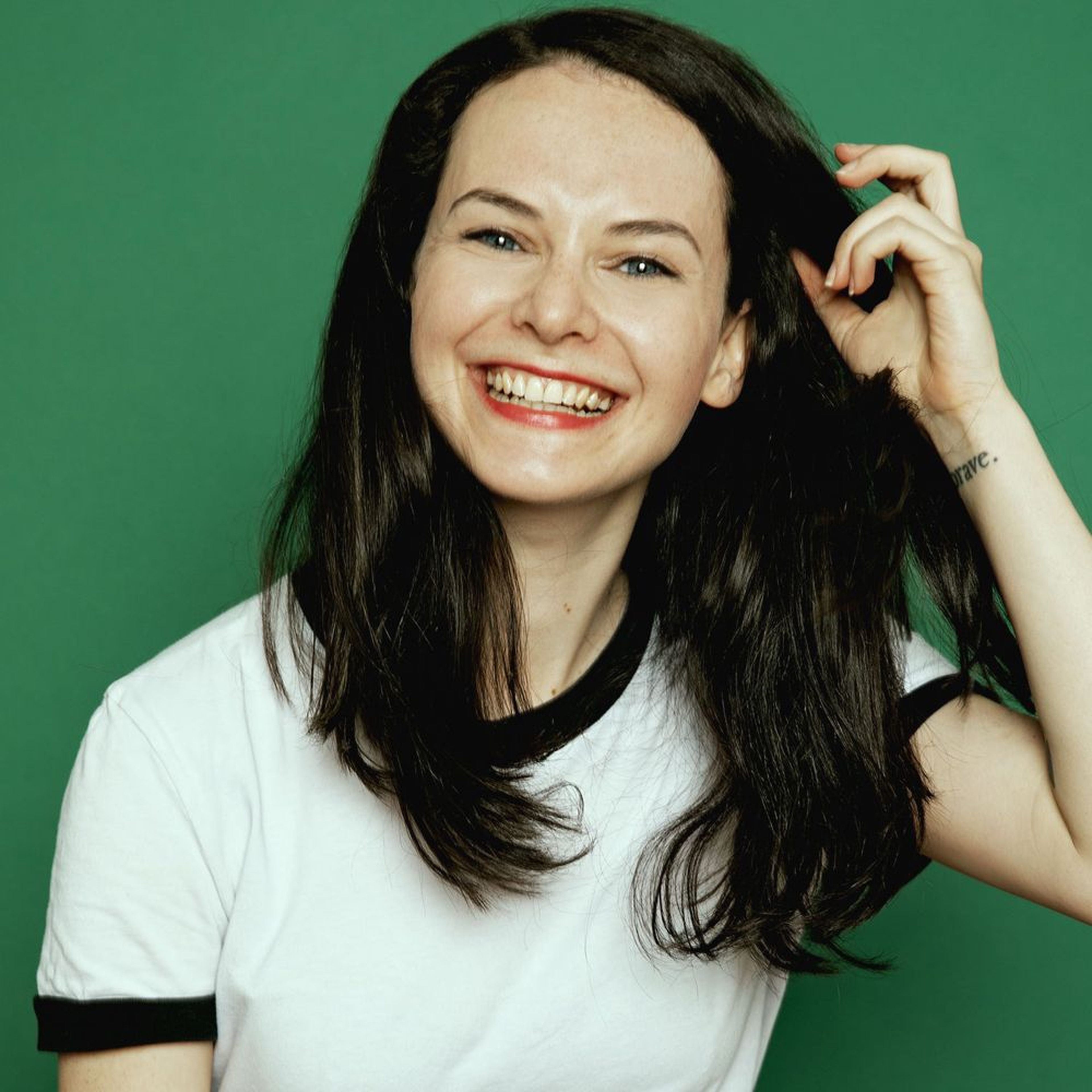 Food has a special ability to bring people together and it can, like few other things, comfort and calm us in times of uncertainty—so it's only natural that we turn to it now. As we adjust and move forward day by day, we wanted to put the call out to you, our global community, to share the recipes that have kept you going (even with a dwindling pantry). Upload them or share what you're cooking with us on Instagram using the hashtag #stayhomekeepcooking in your chef's note or post. Community is more important than ever, and we hope that we'll keep you inspired to cook and share with us.

After we've already presented three popular pantry staples in our new article series (check here to read more on canned tomatoes, scallions, and dried and canned beans), you may be wondering what got into us now. Aqua-what? The viscous water from a can of chickpeas is good to cook with?
That's exactly what I asked myself a few years ago when I first heard about aquafaba. But the longer you think about it, it makes you wonder why nobody thought about this earlier. During the cooking process, legumes like chickpeas release starch and proteins into the surrounding cooking water. Both end up in the canned product. This doesn't only apply for chickpeas, but also for other beans or lentils. When you whip aquafaba, the proteins become foamy and the starch stabilizes it. From its appearance, you wouldn't notice the difference between beaten egg whites and aquafaba. When you eat it plain, you'd still notice a slight taste of the legumes, but this is gone as soon as you add any sugar, salt, vanilla extract, or other spices.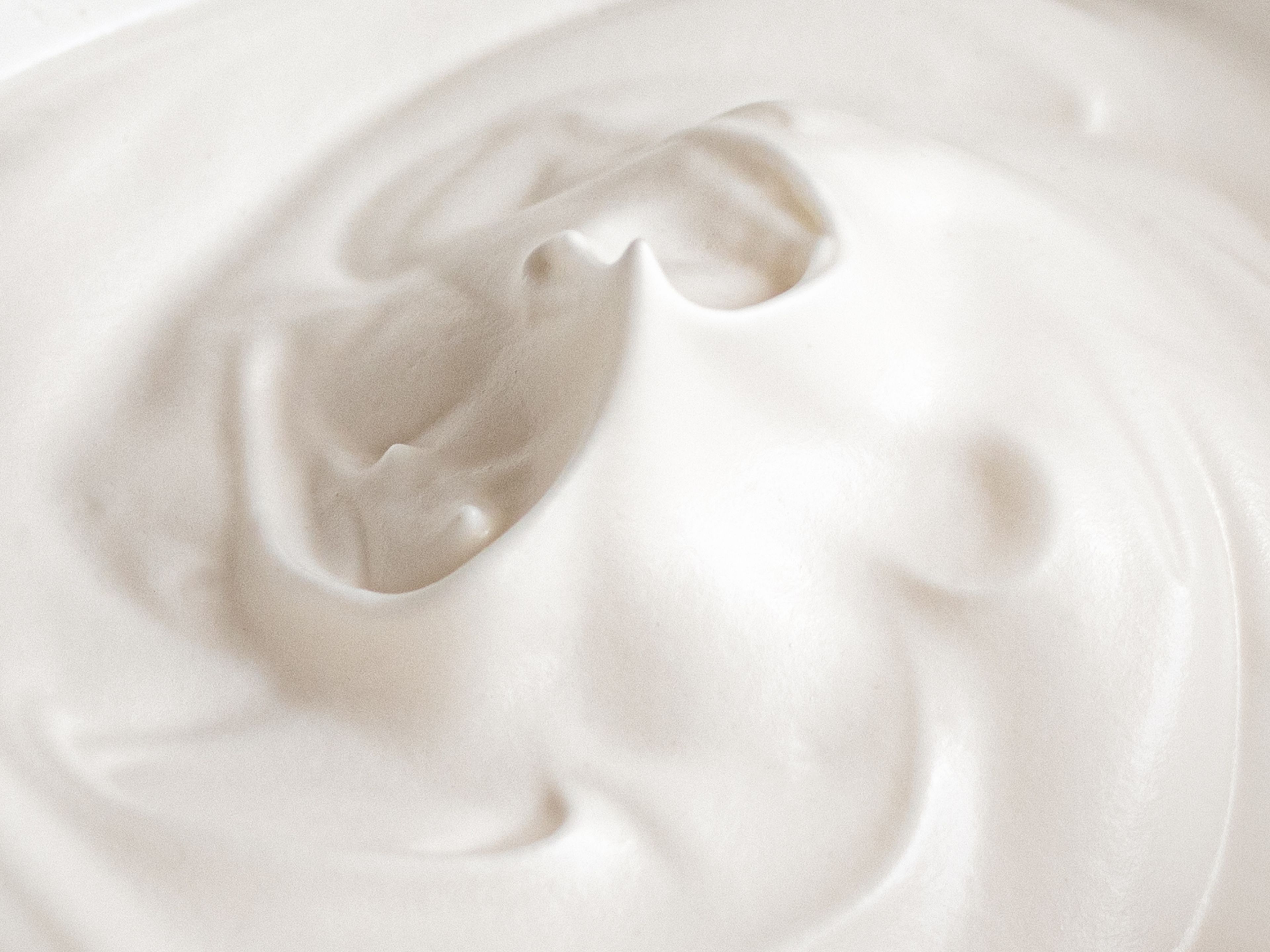 After the "discovery" of aquafaba in 2014, the vegan egg white replacement was of course tried out for all sorts of sweet recipes. It might seem crazy to someone who eats everything, but to me and many others vegans, aquafaba was like a gateway to a new world where vegan meringues and macarons were waiting for us! To this day, I still enjoy playing around with this ingredient in the kitchen when I buy canned chickpeas. Luckily, you don't have to use it immediately. Stored in an airtight container, it keeps well in the fridge for up to a week and you can even freeze it.

Want to try it too? Here are our 4 favorite recipes to start with.
Julia's vegan mayonnaise
The ingredients for a classic homemade mayonnaise are mustard, white wine vinegar, lemon juice, vegetable oil, and of course: eggs. For the vegan version, you could replace them with plant-based milk, but I prefer to go with aquafaba as it results in a creamier vegan mayonnaise.
Vegan mayonnaise with aquafaba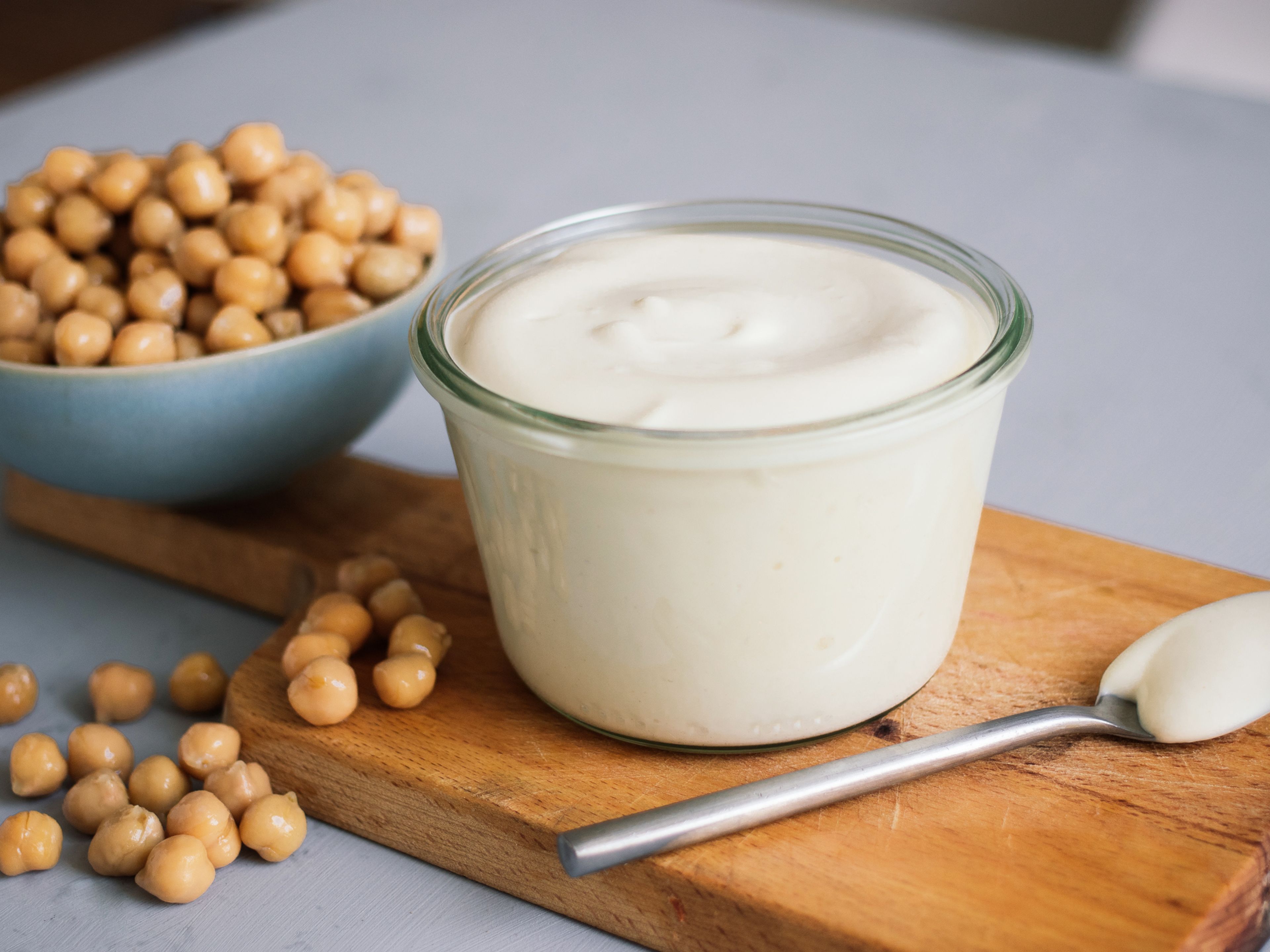 → Go to recipe
Lisa's aquafaba Gin Sour
Friends of a good cocktail swear by fresh egg whites in drinks like a gin sour. It acts as an emulsifier and ensures that air bubbles form when you shake the ingredients. Because of this, the cocktail gets a silky texture and can be served with a fancy top of foam. It works the same way with aquafaba.
Aquafaba gin sour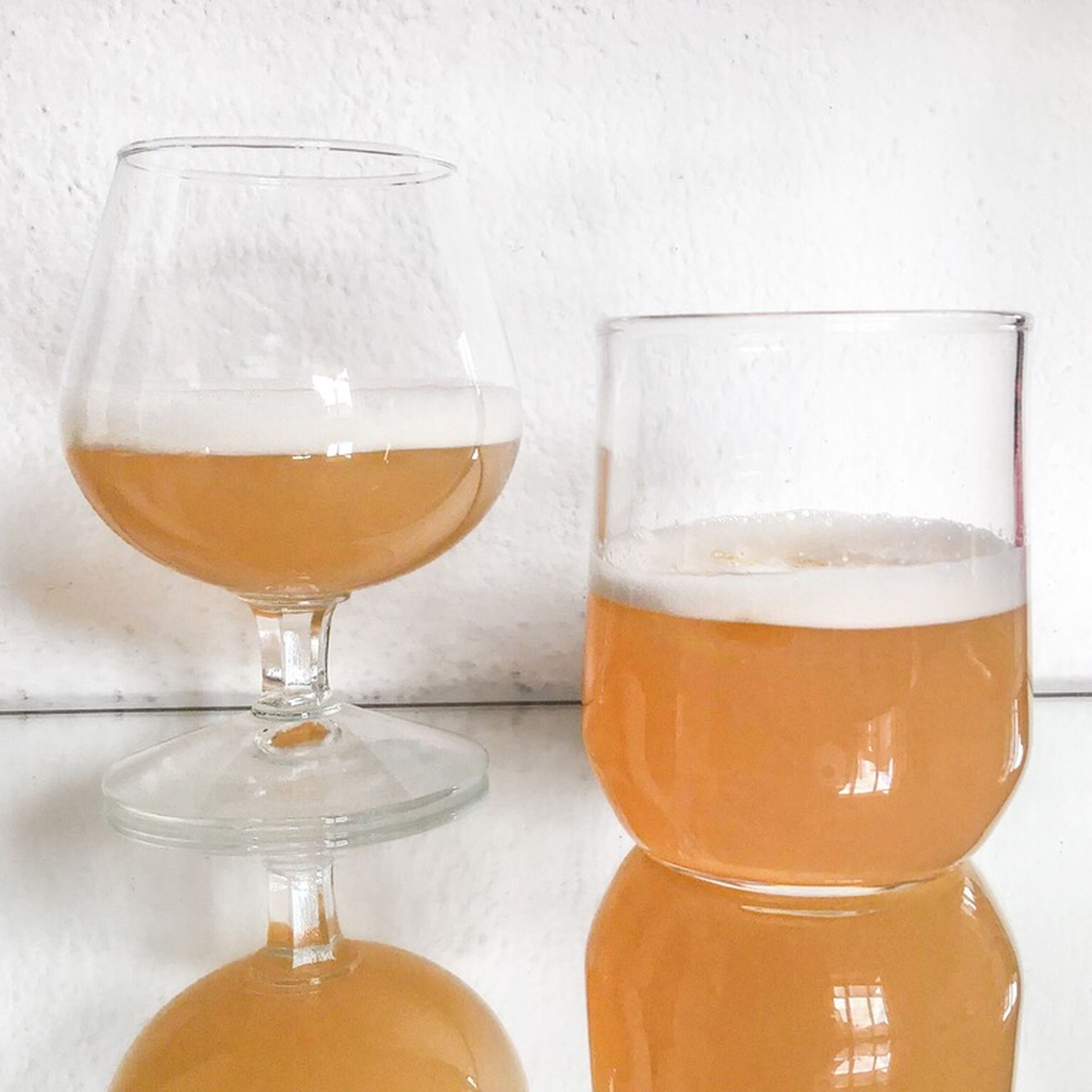 → Go to recipe
Julia's vegan fluffy Austrian pancakes (Kaiserschmarrn)
The Austrian classic 'Kaiserschmarrn' is a special pancake that gets super fluffy if you add beaten egg whites to the batter. The vegan substitute with beaten aquafaba has the same effect. This is a base recipe that you could refine with raisins of finely diced fruit to your liking.
Vegan Kaiserschmarrn with aquafaba (fluffy Austrian pancakes)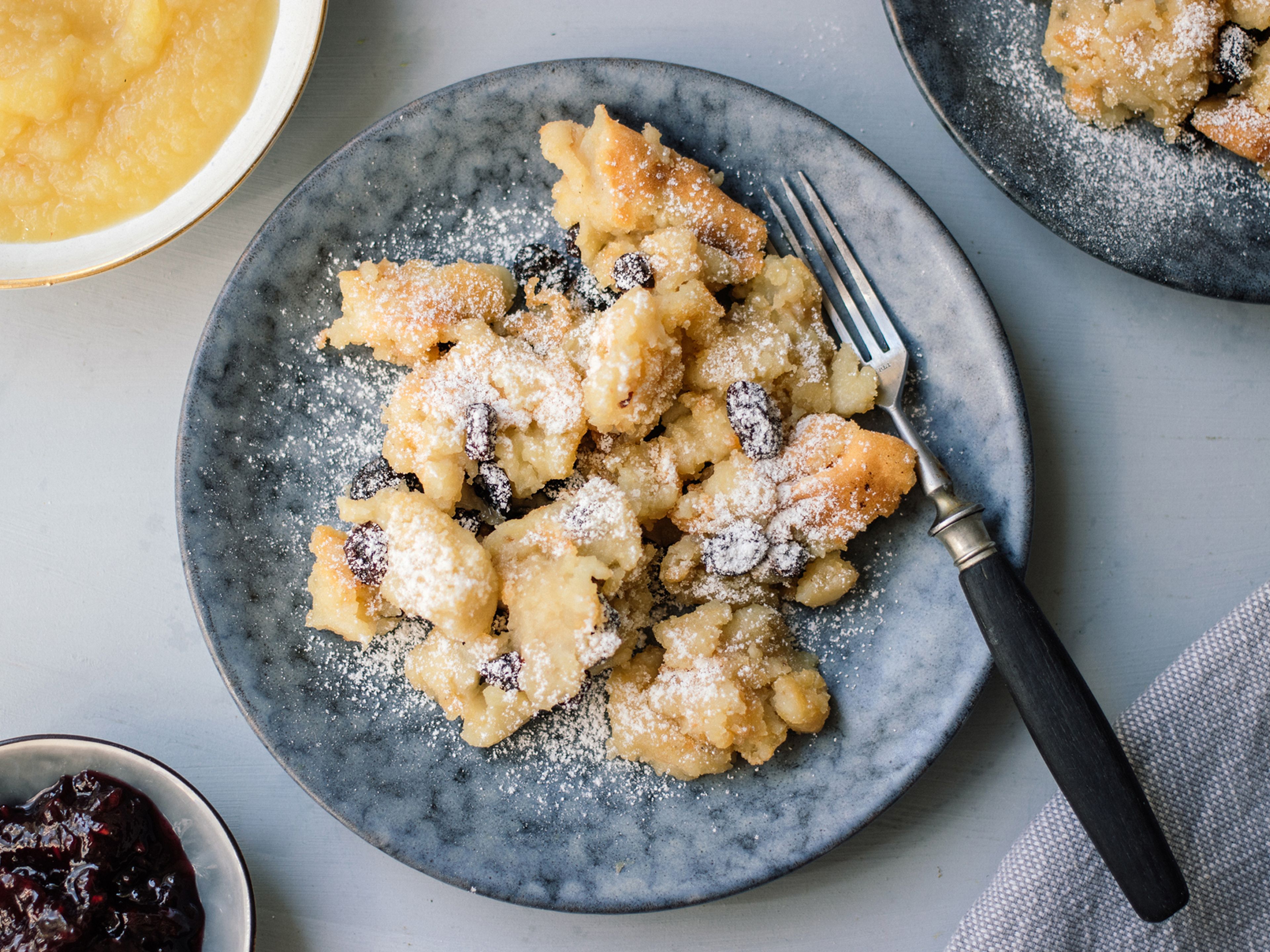 → Go to recipe
Julia's vegan chocolate mousse
A fluffy chocolate mousse doesn't require a lot of ingredients, but one of them is whipped egg whites. This is just the right challenge for aquafaba, which is whipped with a pinch of salt, confectioner's sugar, and vanilla extract, and then carefully folded in the melted chocolate. The airy mixture cools overnight and turns into a light dessert dream.
Vegan chocolate mousse with aquafaba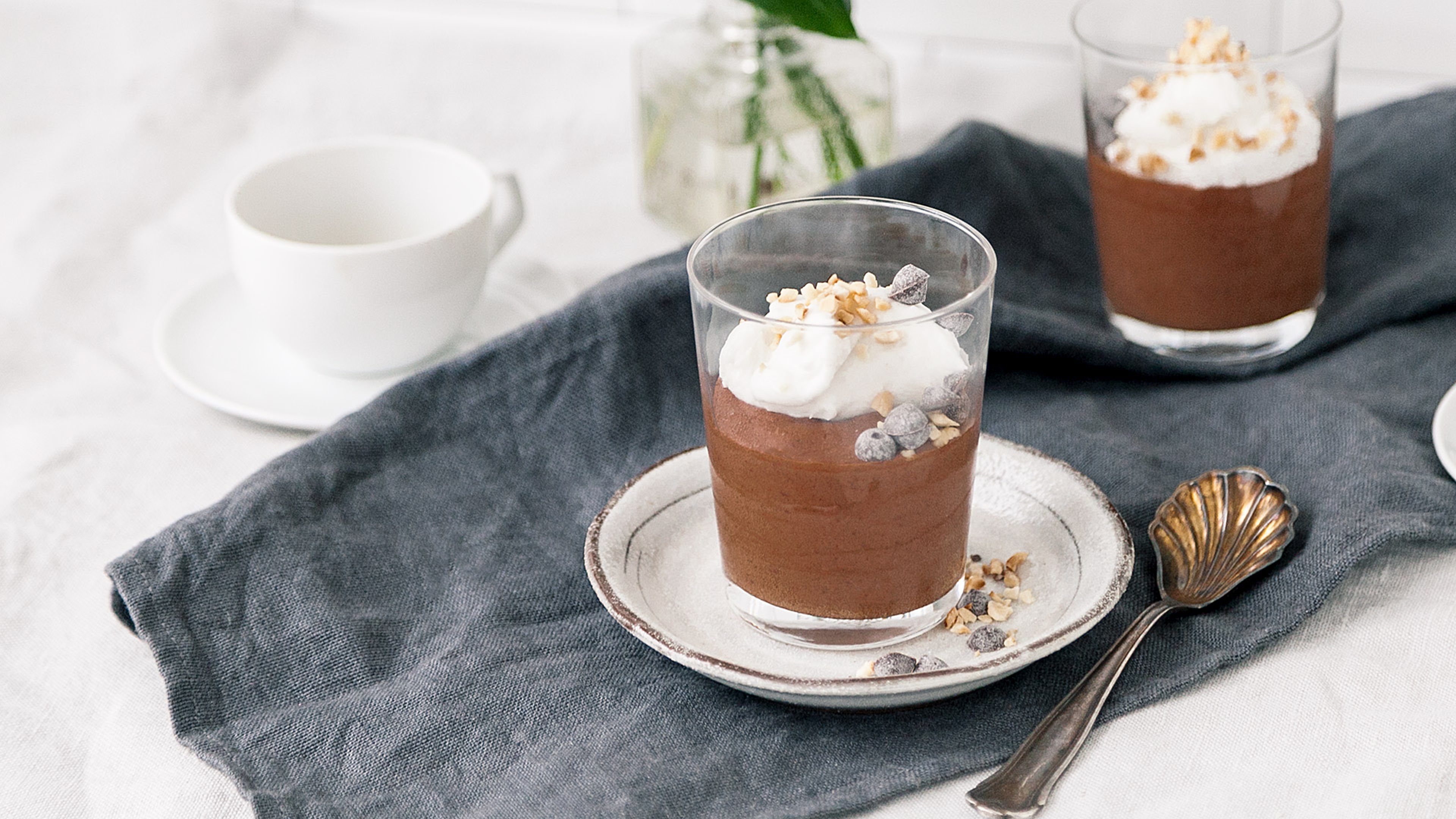 → Go to recipe
As you can see, we're just at the beginning of our aquafaba adventures at Kitchen Stories. Give it a try too, and upload photos or recipes of your creations to share them with us and the community!
Published on April 25, 2020
More delicious ideas for you