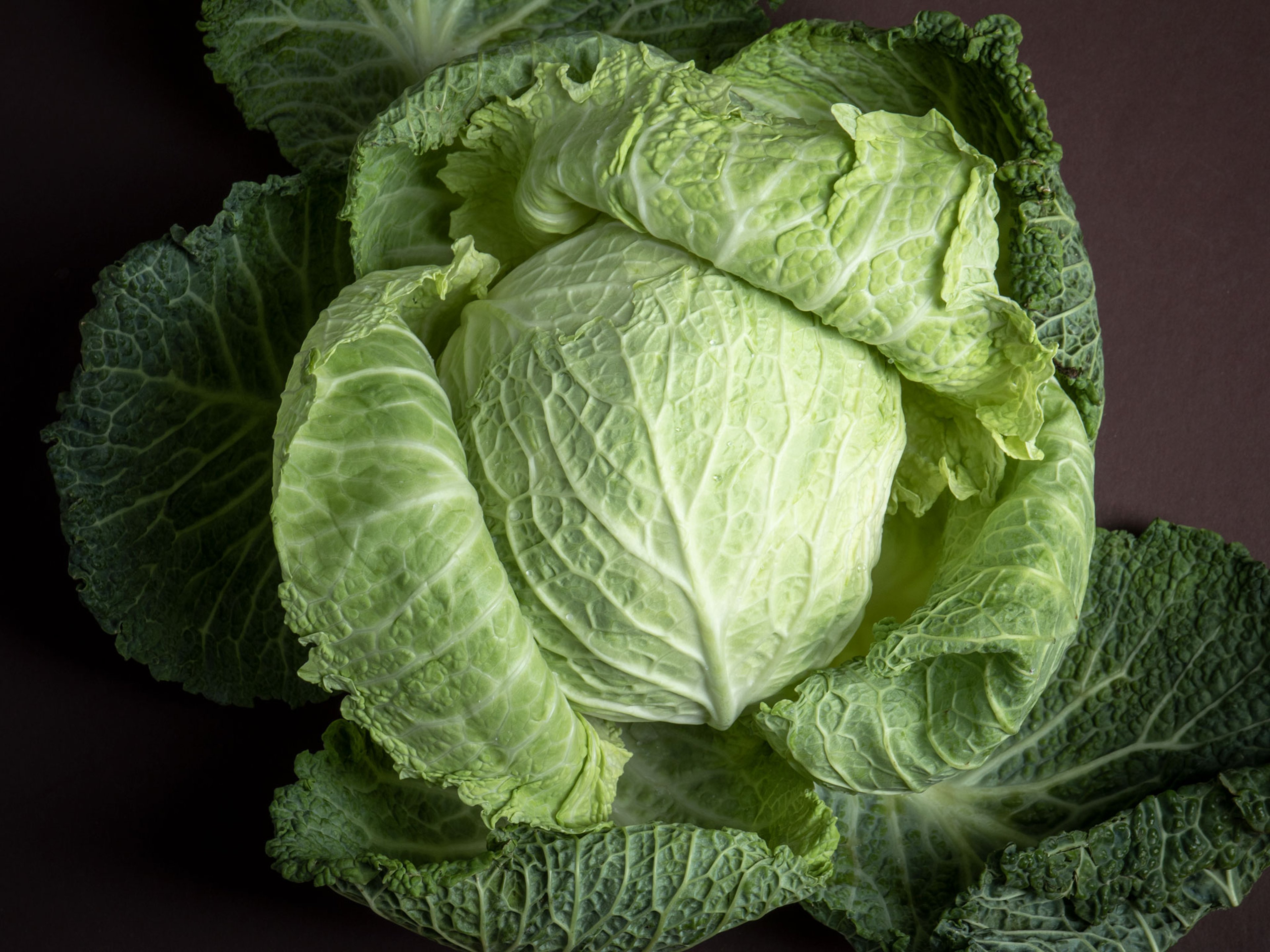 Everything You Need to Know About Shopping for, Storing, and Preparing In Season Savoy Cabbage
Plus, 3 new recipes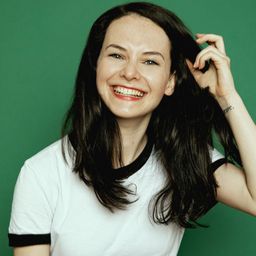 The best way to shop? With the seasons. So, every 2 weeks at Kitchen Stories, we'll be highlighting a different in-season ingredient along with 3 new recipes. To the market, we go!
In this article series, we've already talked about red cabbage, and we even covered 11 different types of cabbage in yet another article—hopefully proving that there's a lot more behind this vegetable than childhood memories of overcooked, tasteless, grey cabbage. It always seems to be preceded by its reputation as a boring, bland vegetable, but in a world where kale even made it to a food trend, there is certainly room for today's cabbage: savoy!

What's your favorite recipe with savoy cabbage? Share your comments below, or even upload your own recipe directly in our app!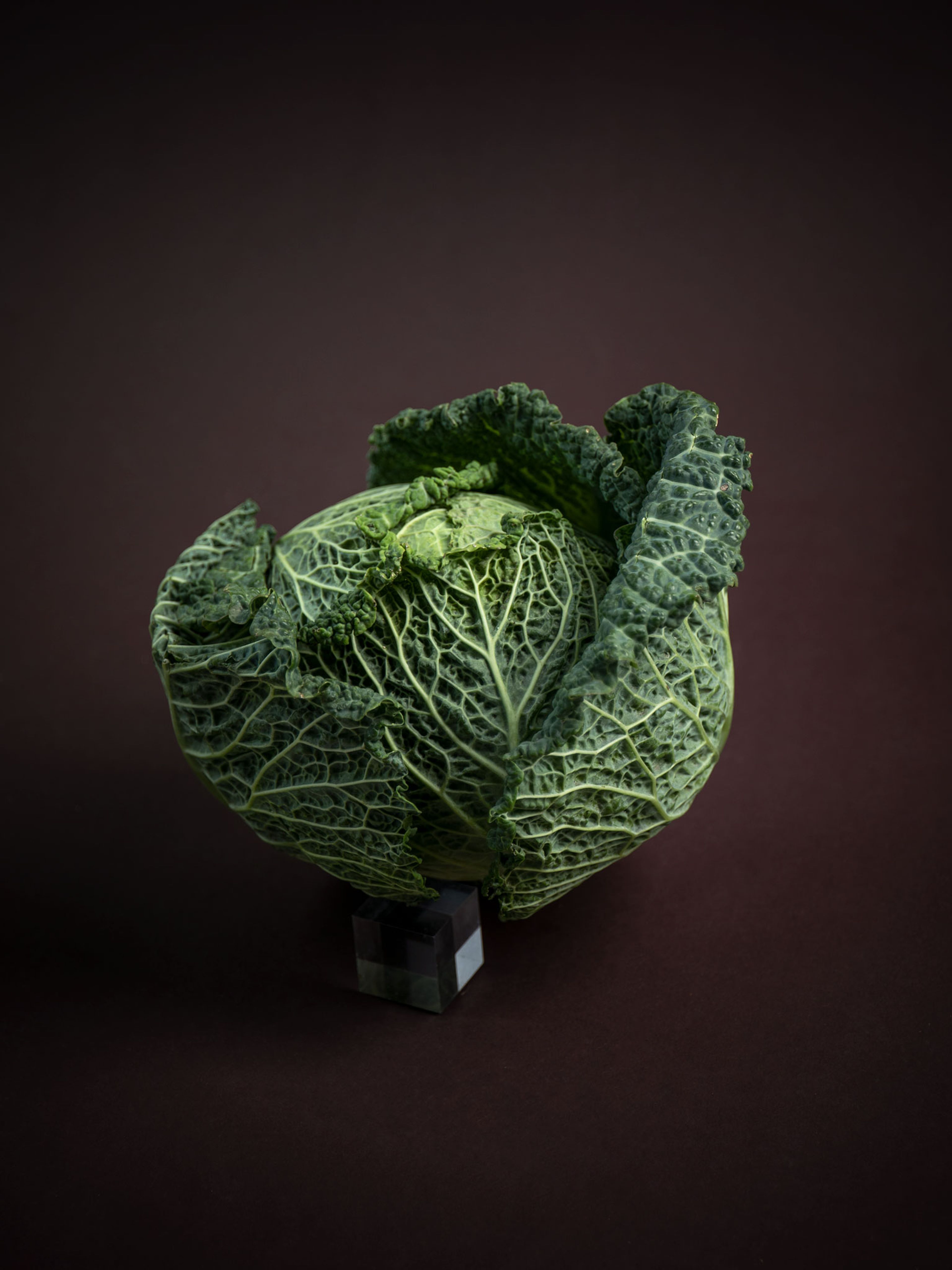 1. Hello, my name is savoy cabbage
Just like all types of cabbage, savoy scores with the irresistible combination of low calories and high amounts of vitamins and minerals. In addition to about one third of the recommended daily dose of vitamin C, savoy also contains important vitamin A (good for skin and eyes), vitamin E (protects the body against free radicals), and vitamin B6 (strengthens the nerves, defense system, and metabolism), plus potassium, folic acid, iron, and beta-carotene. It also contains helpful mustard oils that can act as a natural antibiotic against viruses and bacteria.

However, in order to keep as many vitamins as possible intact, try not to cook savoy cabbage longer than truly needed—the leaves are so tender they only need a few minutes to cook through.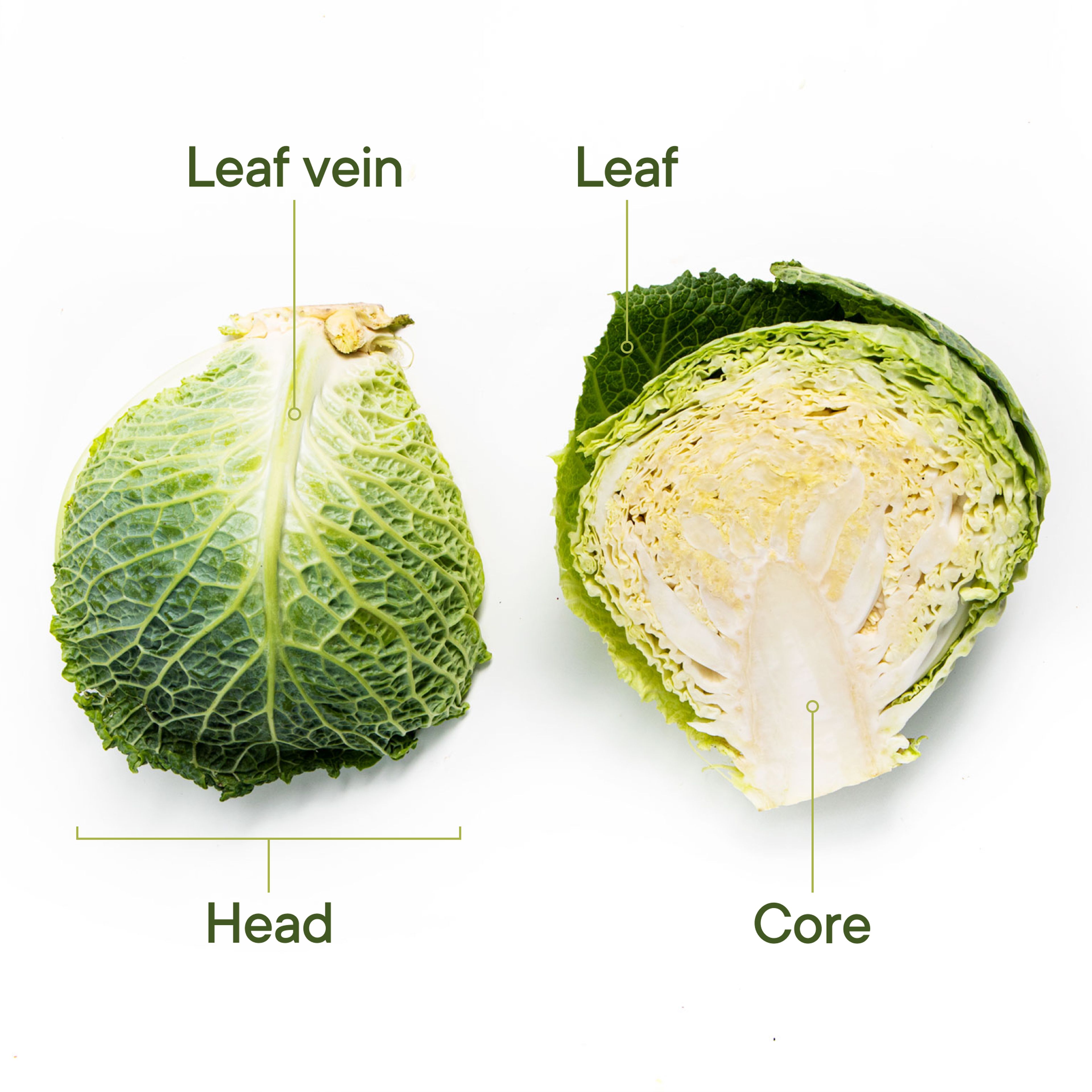 2. When and how to buy savoy cabbage
Here's the good news for all savoy lovers (and those who want to become one): this leafy green cabbage is available almost all year long. When harvested in June, it's considered summer savoy and has more delicate leaves and is lighter in color. A few months later, the winter savoy comes along with a stronger, more typically cabbage-y flavor, curlier leaves, and a darker green color.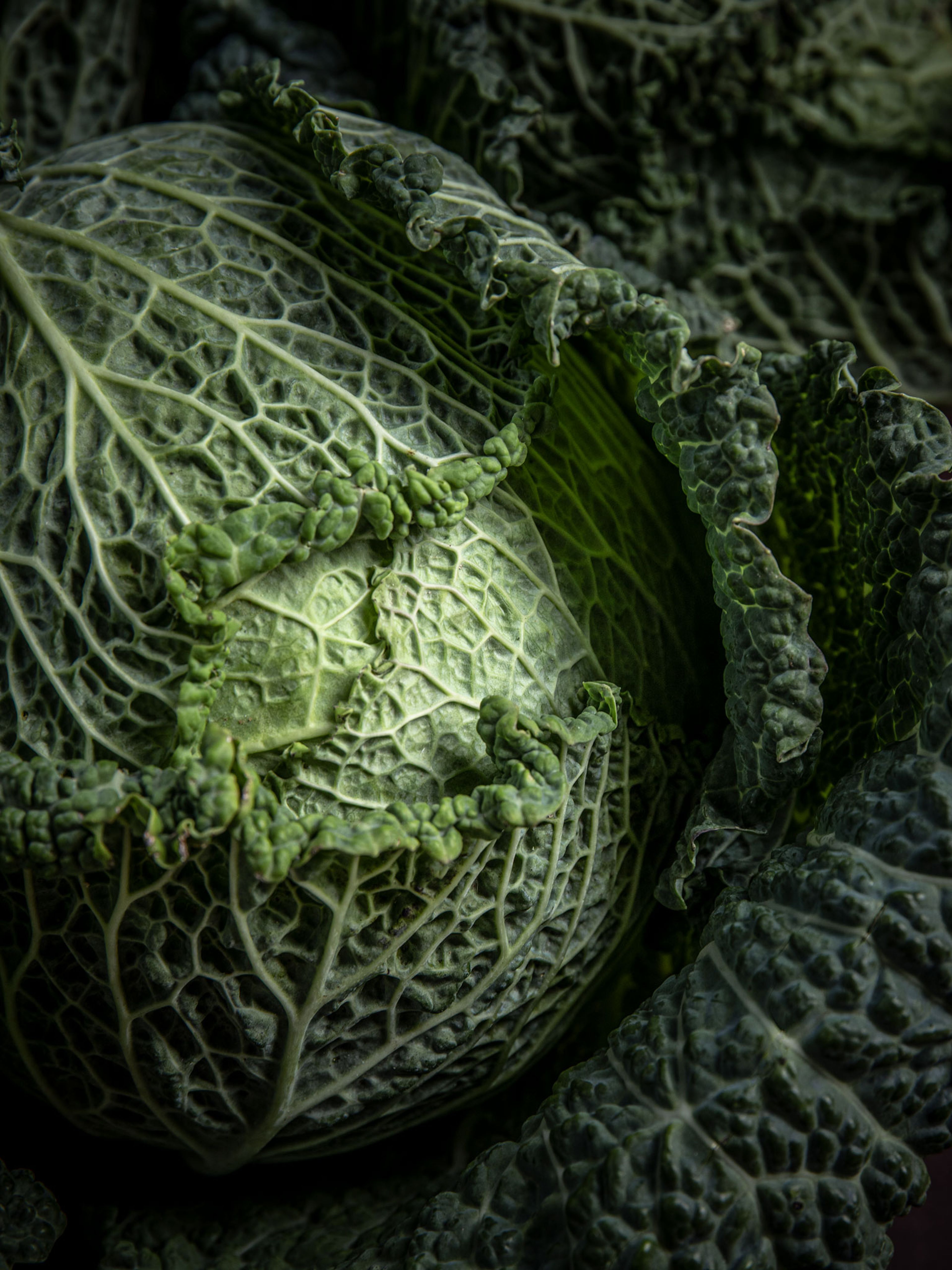 Whether you're buying summer or winter savoy, there are always a few things to keep in mind. First, take a look at the curly leaves. They should be green and nothing but, so steer clear of any with yellow or brown spots. When you bend the leaves, they should be crisp, firm, and nearly snap off. Then, take a look at the stalk—the stem end where the head was cut shouldn't look dried out. Lastly, here's an interesting thing to do: Shake the savoy a bit and listen for a soft rustling noise.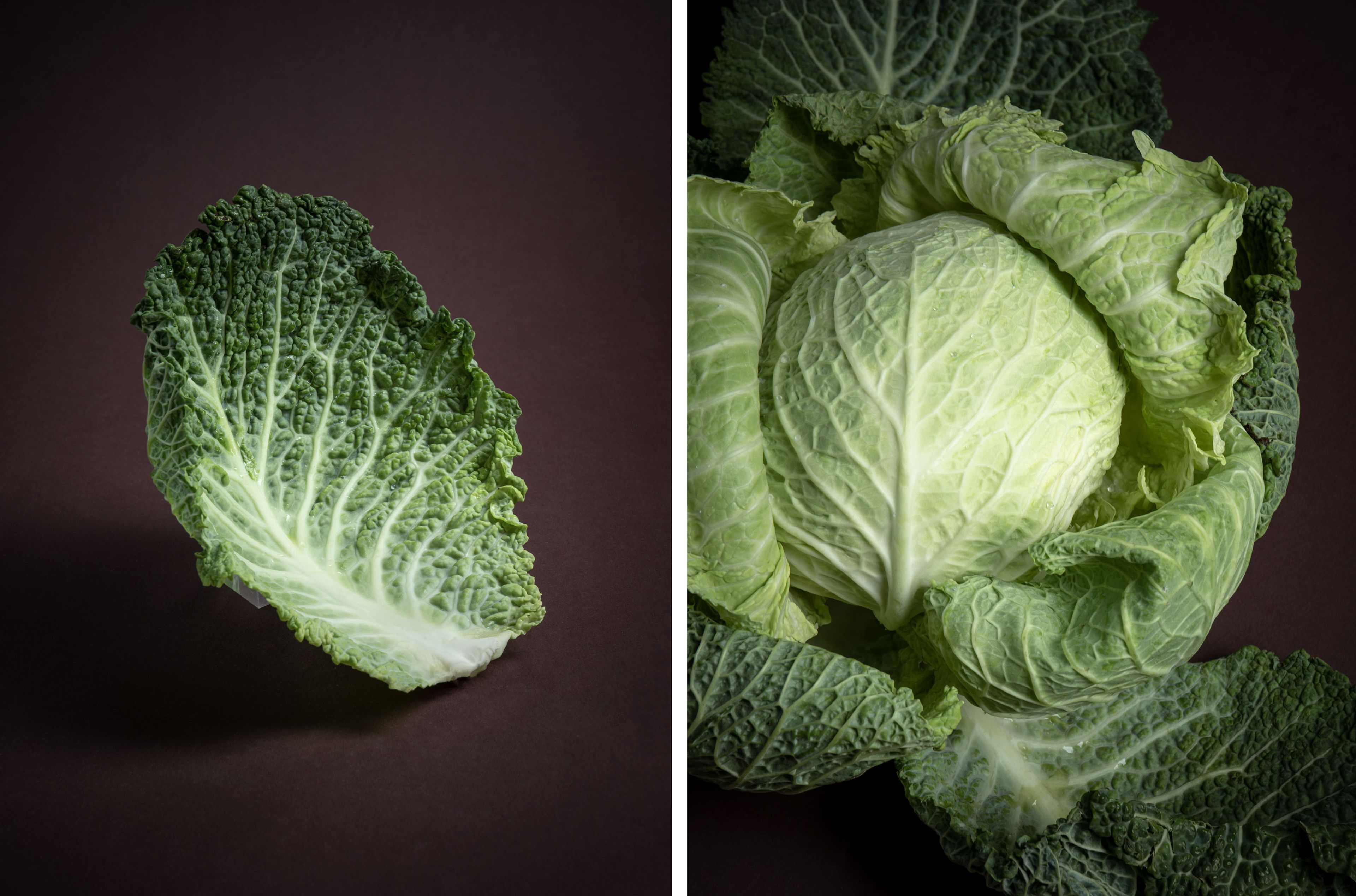 3. How to store savoy cabbage
Once you get the cabbage home, it's best stored in the fridge. The more delicate summer savoy cabbage will last for 3 – 4 days, while the sturdier winter cabbage should keep well for up to a week.

If you don't manage to use up the whole cabbage in this time, you can also freeze it. First blanch the cabbage by slicing it into strips and submerging in simmering water for approx. 3 – 4 min. Then transfer the leaves into ice cold water to stop the cooking process. Once you've dried off the cabbage strips, store them in an airtight container in the freezer for up to a year.
4. How to prepare savoy cabbage
If you want to use whole savoy cabbage leaves—yes, we're talking delicious stuffed cabbage rolls—pluck the leaves one by one, wash them, then either use the palm of your hand to flatten the thicker leaf rib or simply cut it out completely. This part of the leaf is a bit thicker and woodier and takes longer to cook. Also keep in mind that the outer leaves are usually a bit more bitter than the ones in the center.

To cut savoy cabbage into strips, first halve, then quarter the head. Remove the stalk, then cut the cabbage into strips or pieces.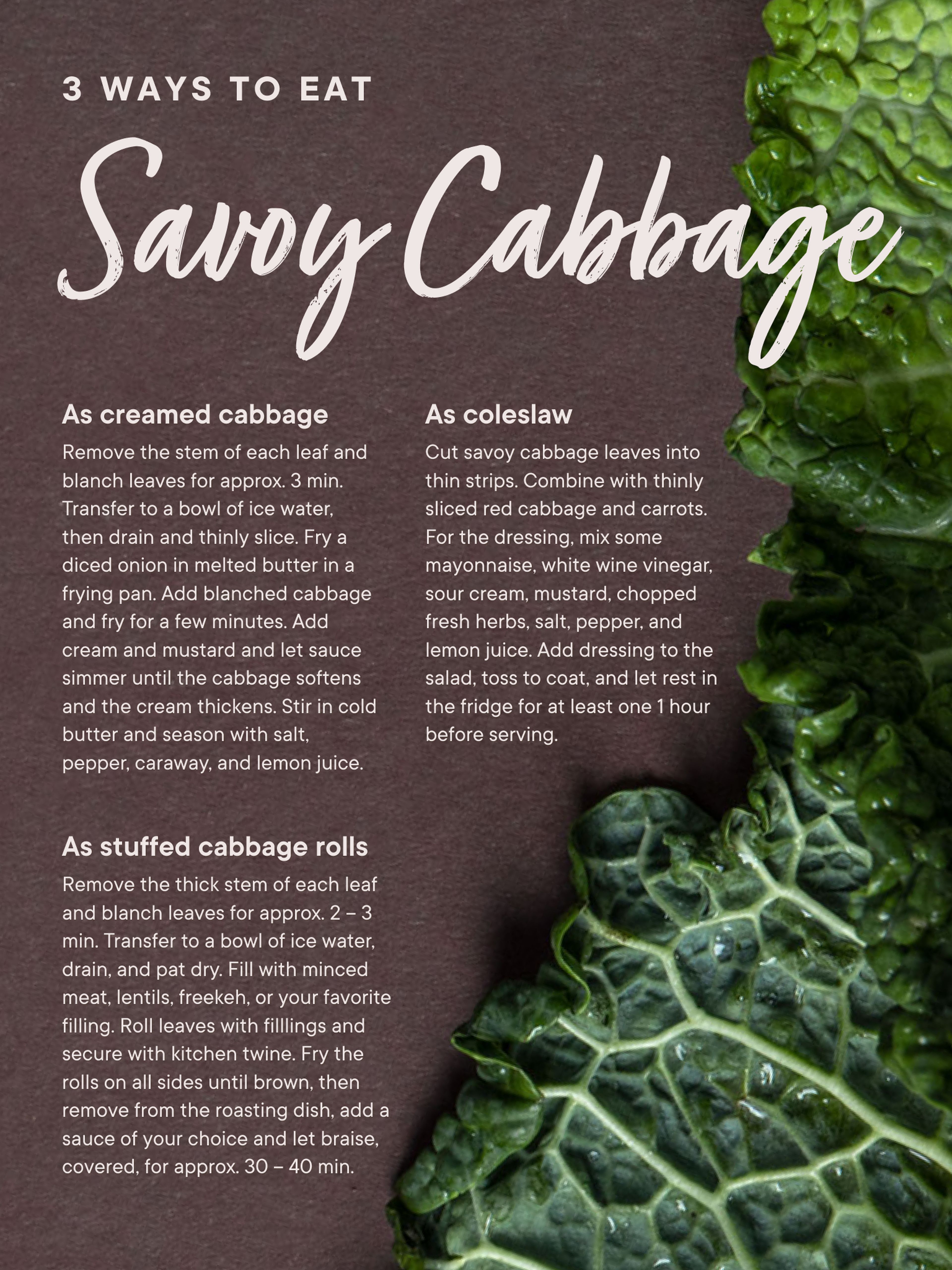 Savoy cabbage is especially beloved in the colder seasons and often ends up in hearty, flavorful comfort food dishes like stews, soups, or casseroles. If you're bored with spinach lasagna by now, you can also try out to switch in savoy cabbage for a change, or serve it in a rather more classic way: mixed and cooked down with heavy cream as a kind-of-healthy side dish.

Savoy cabbage is rarely eaten raw, but it's in fact easier to digest this way than lots of other types of cabbage—use thin strips of delicate summer savoy for a BBQ coleslaw, for example.
5. What to make next
From classics with a twist to new recipe ideas, we'll be publishing new recipes with savoy cabbage throughout this week. Pop back to check them out or get cooking with these savory savoy recipes:
Savoy cabbage salad with pears, walnuts, and ham
→ Go to recipe
German savoy cabbage, potato, and ground beef stew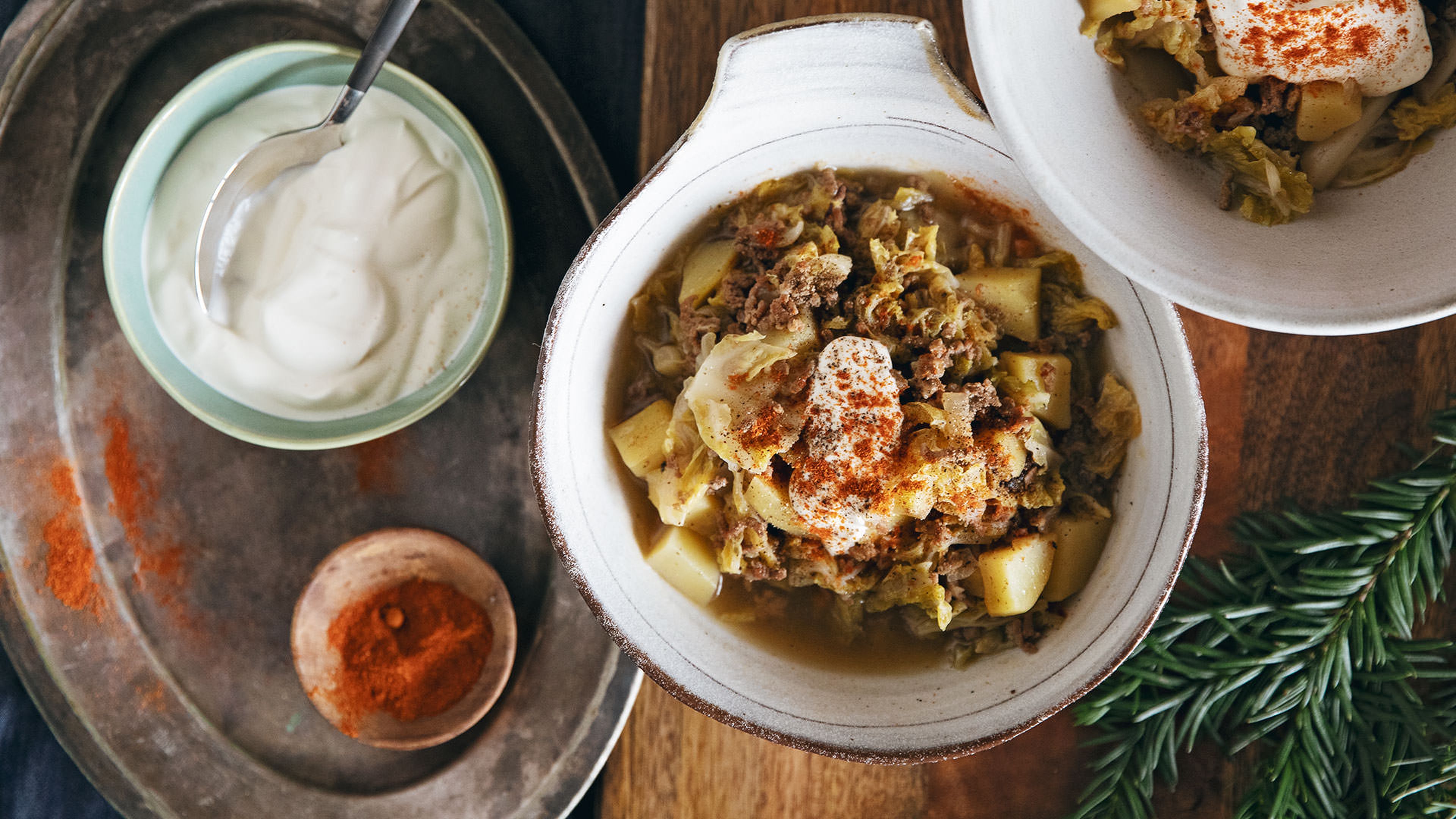 → Go to recipe
Savoy cabbage quiche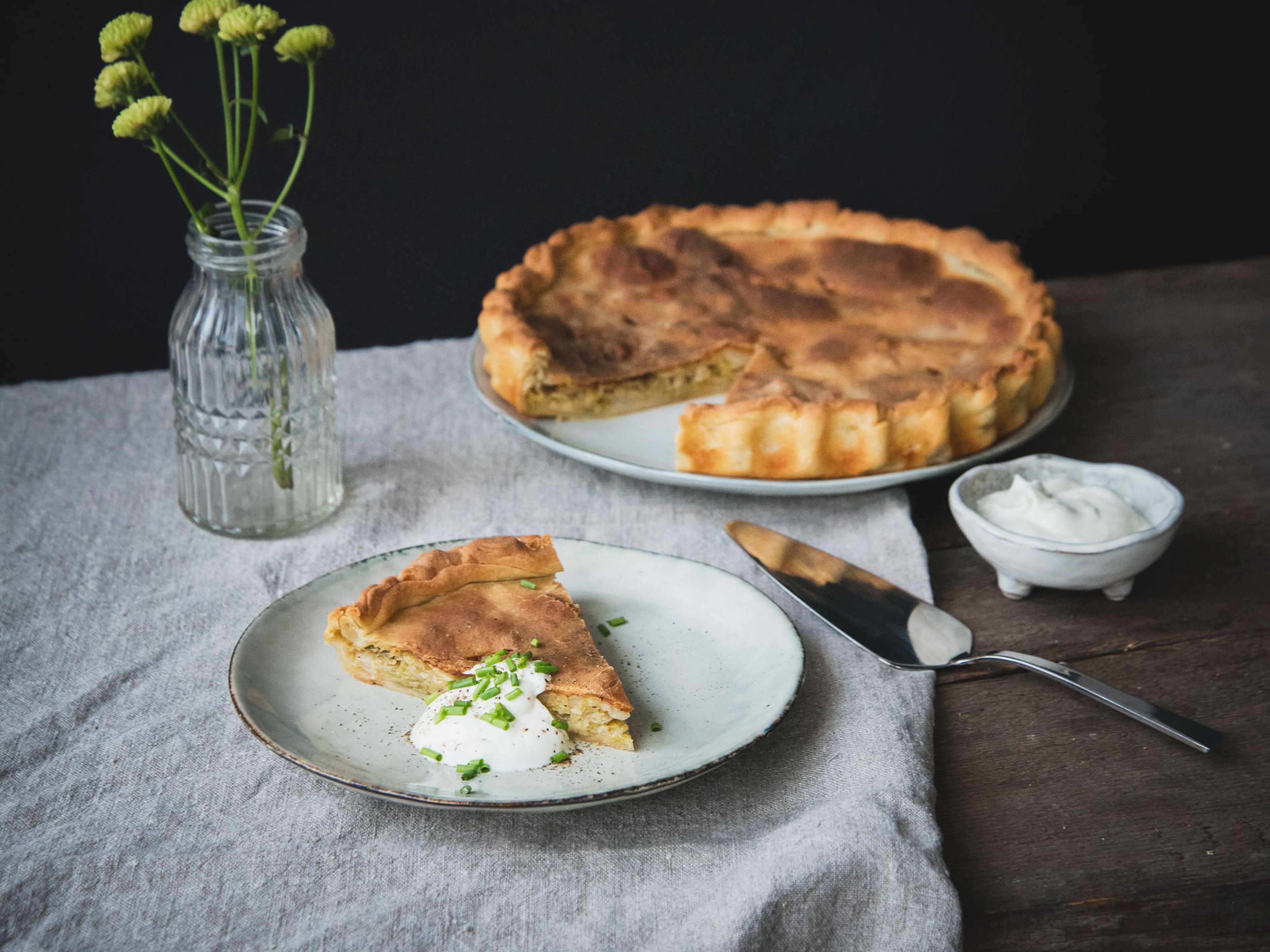 → Go to recipe
Schupfnudeln with creamed cabbage (German potato dumplings)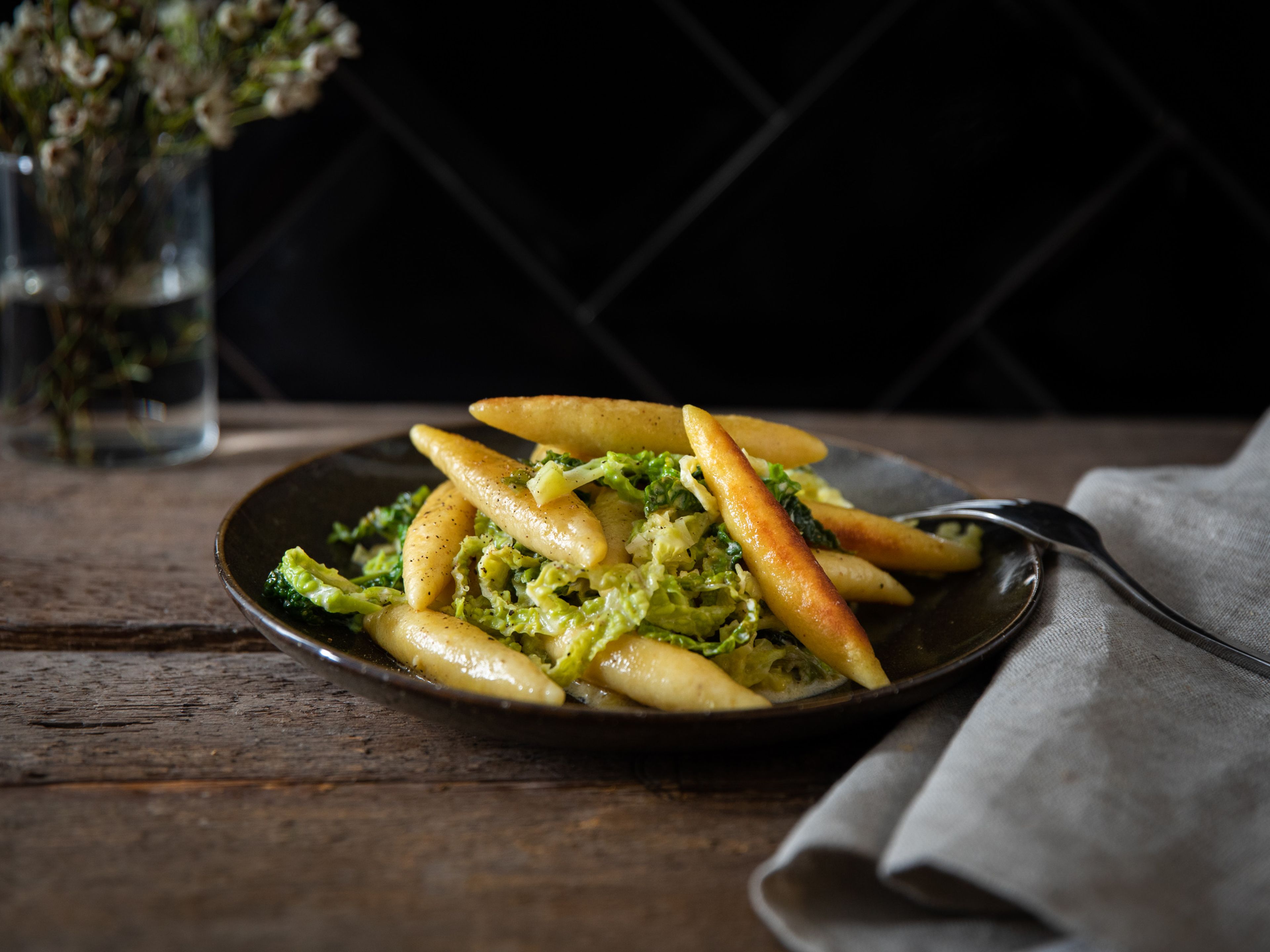 → Go to recipe
Perch filet with savoy cabbage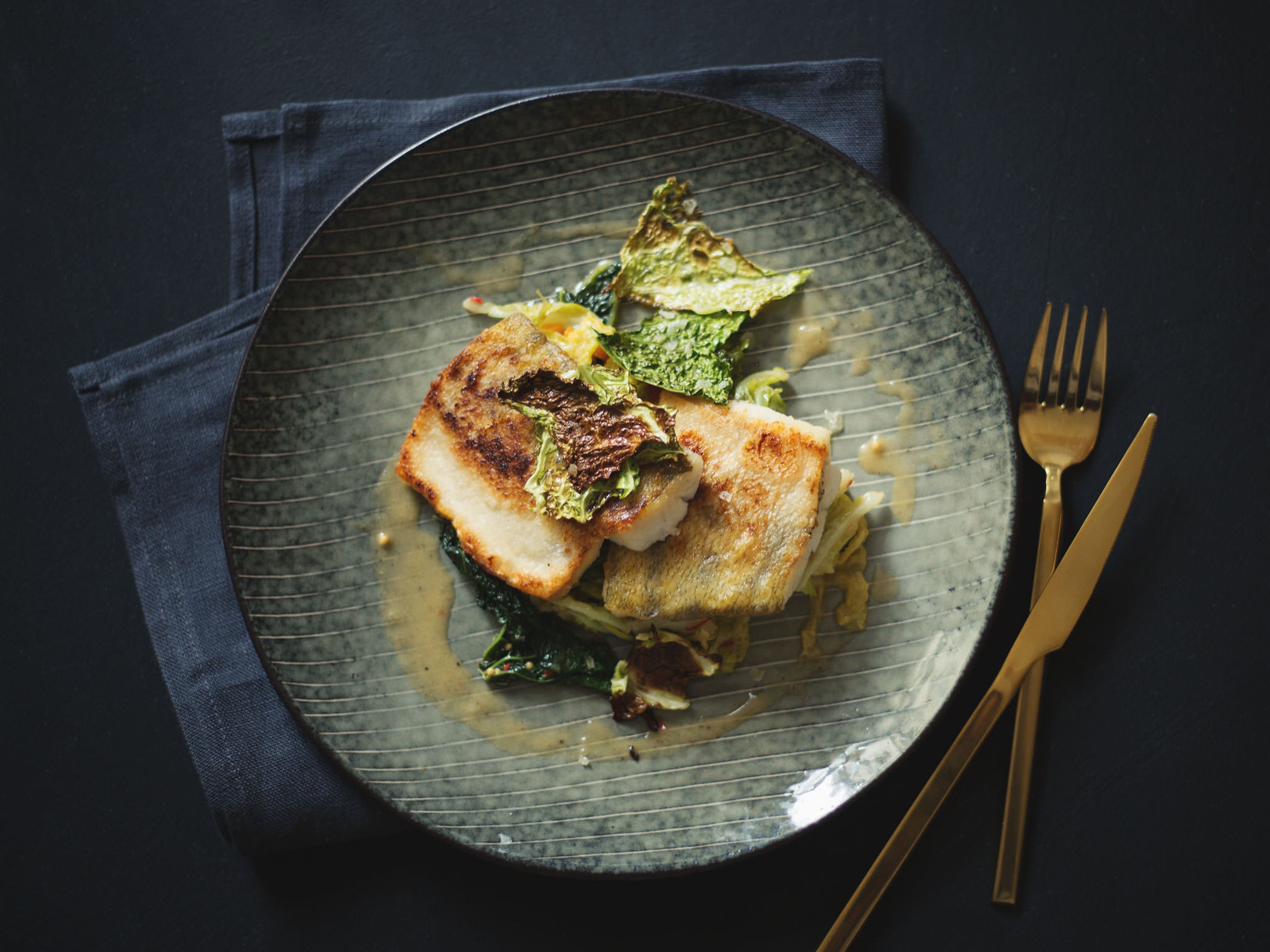 → Go to recipe
Published on October 6, 2019
More delicious ideas for you