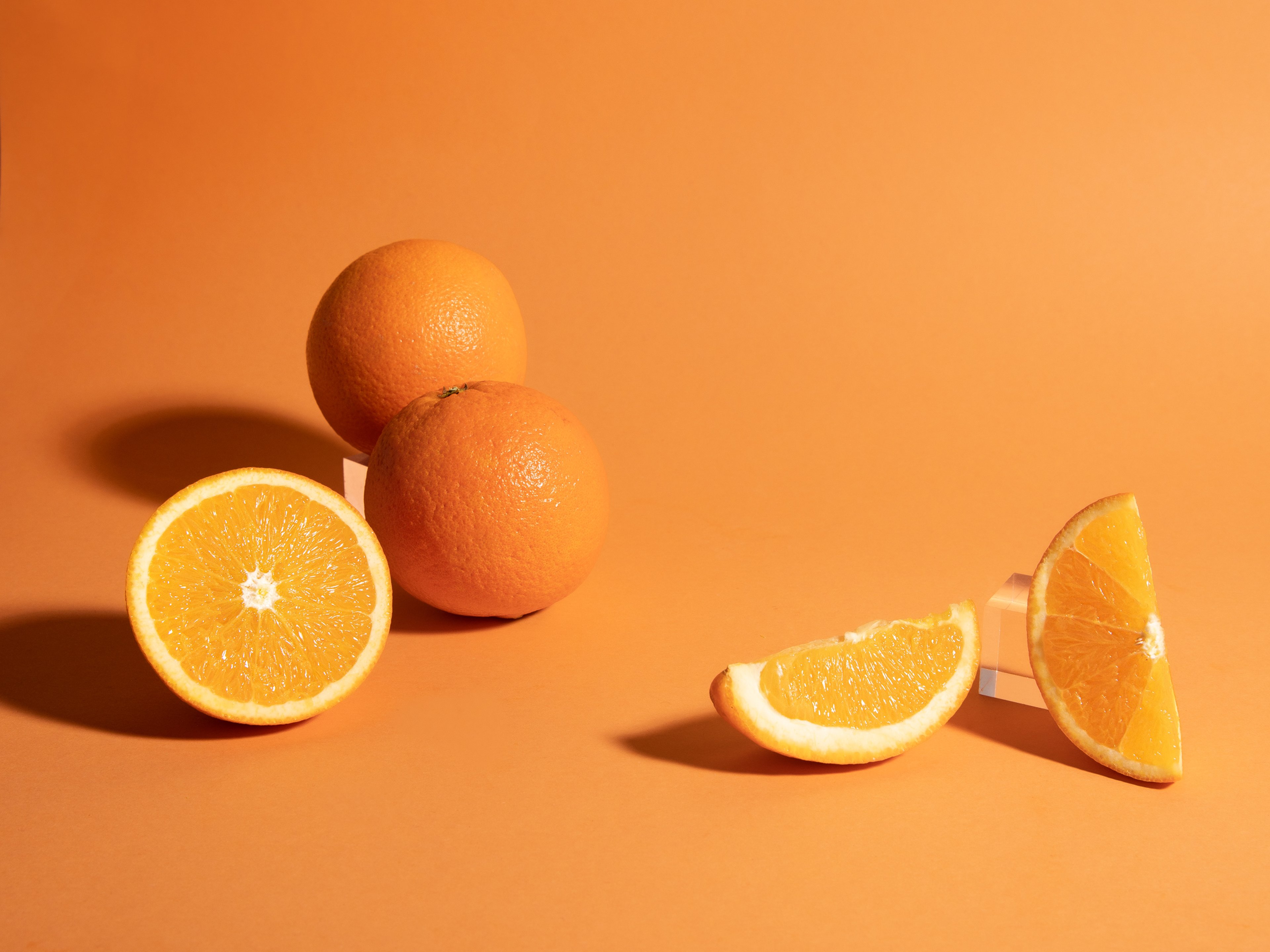 Everything You Need to Know About Preparing and Storing In Season Oranges
Plus, 3 new recipes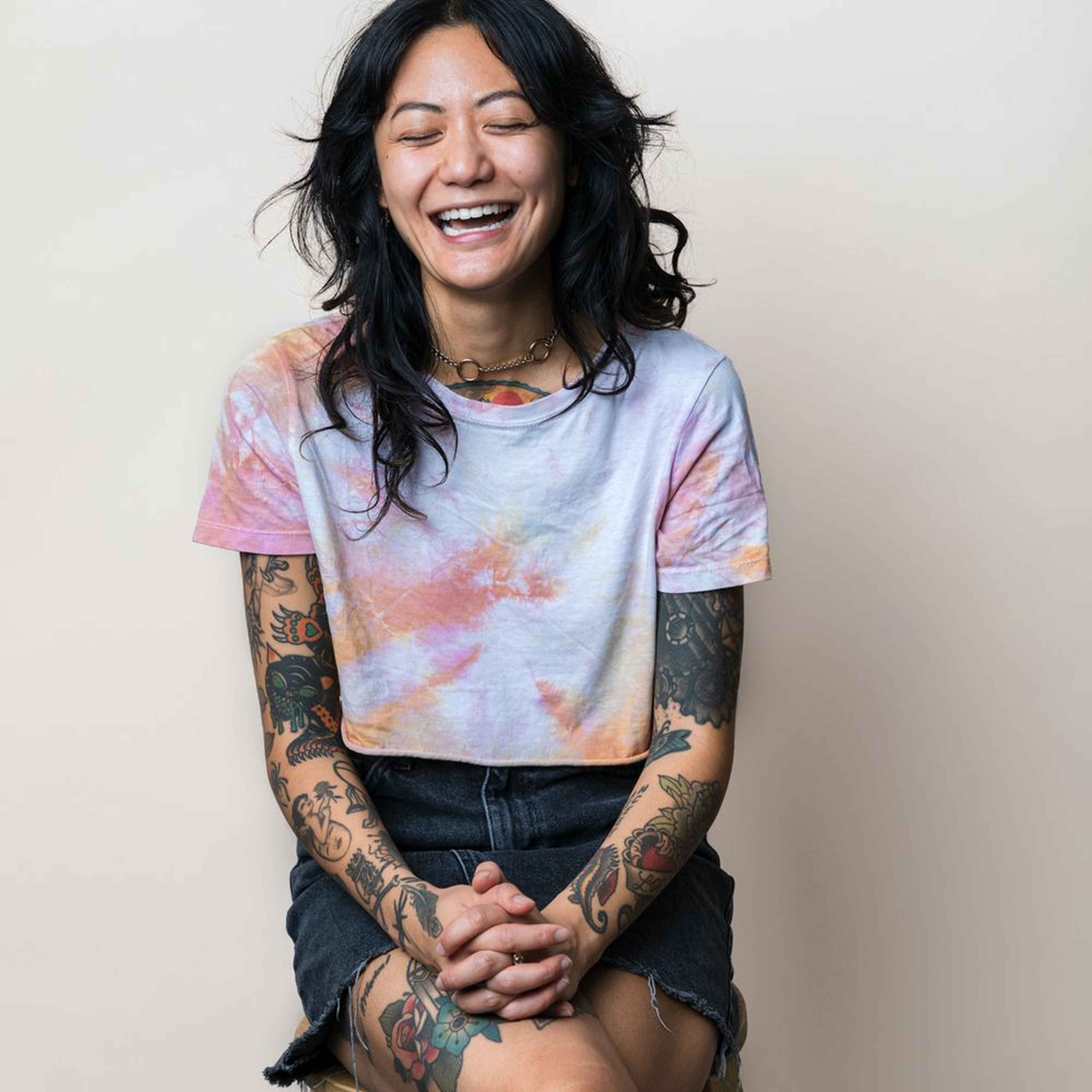 The best way to shop? With the seasons. So, every 2 weeks at Kitchen Stories, we'll be highlighting a different in-season ingredient along with 3 new recipes. To the market, we go!
Eater declared last summer "Cut Fruit Summer," a nod to several essays that had been published in the span of 3 months, all chronicling the level of love and labor that goes into peeling, deseeding, and slicing fruit. One essay particularly resonated with me, published by Taste, it details a Malaysian-Chinese son's memories of his mom's recurring plates, decked out with sliced apples, pomelos, papayas, and—a treasure in many Chinese households including my own—oranges.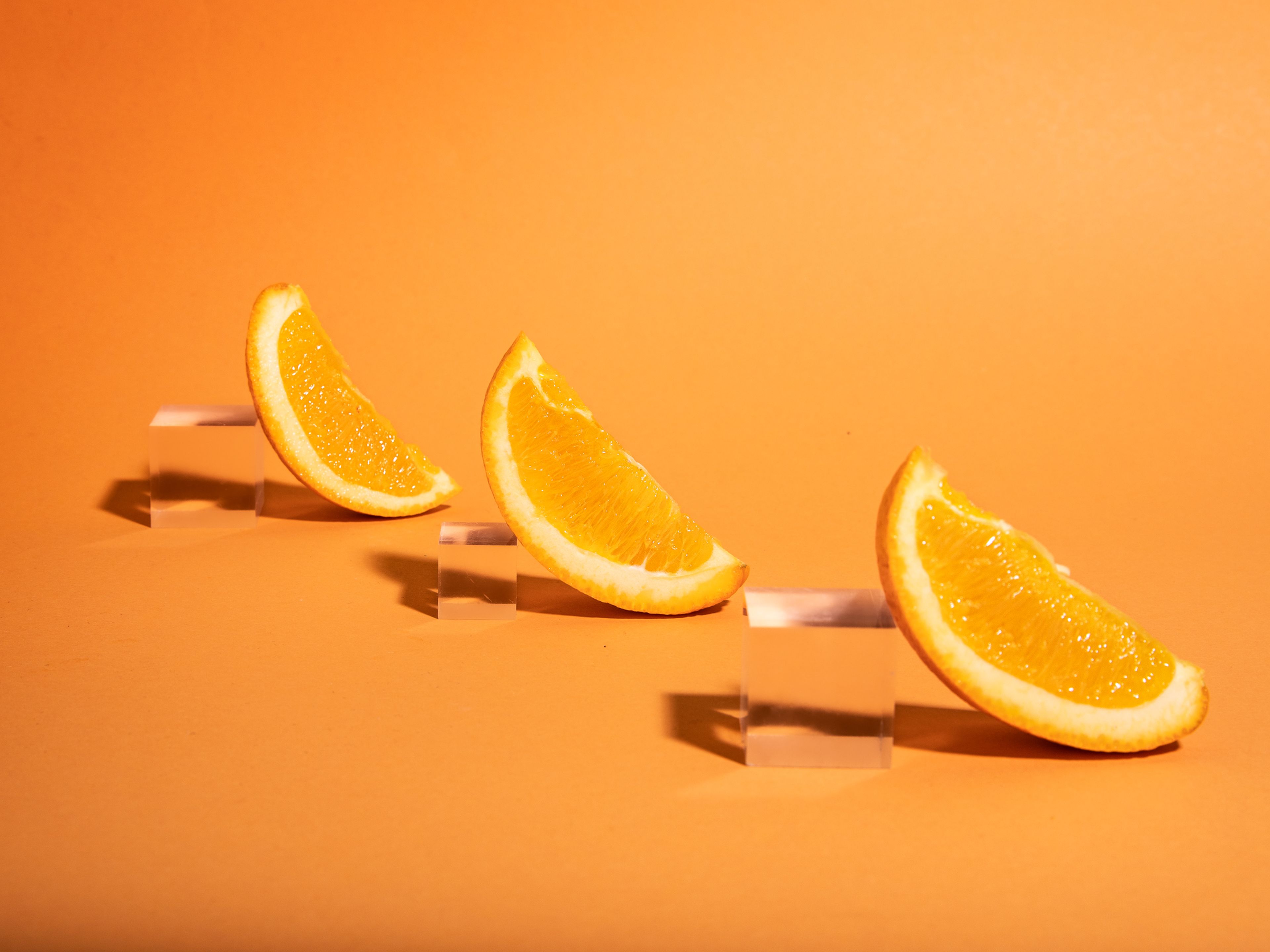 I guess you could say my childhood was strewn together with beautifully slivered oranges. Whether it was a birthday, wedding, Chinese New Year, or simply a fresh dessert on a weeknight, there was never an inappropriate time for my grandma to present a bouquet of orange slices. Its favored place in Chinese celebrations and households isn't so much a coincidence, since oranges are native to China. They've also been around for centuries, making them one of the oldest known crops in the history of agriculture. Trade bolstered the fruit's carbon footprint, carrying it through western Europe and, eventually, North America.
1. When and how to buy oranges
The widespread demand and distribution of oranges means that oranges, for most of us, are available all year-long. However, despite their reputation as as a commonplace fruit, oranges need cooler temperatures to really reach their pinnacle for sweetness. So buy your oranges in December to savor all that they have to offer.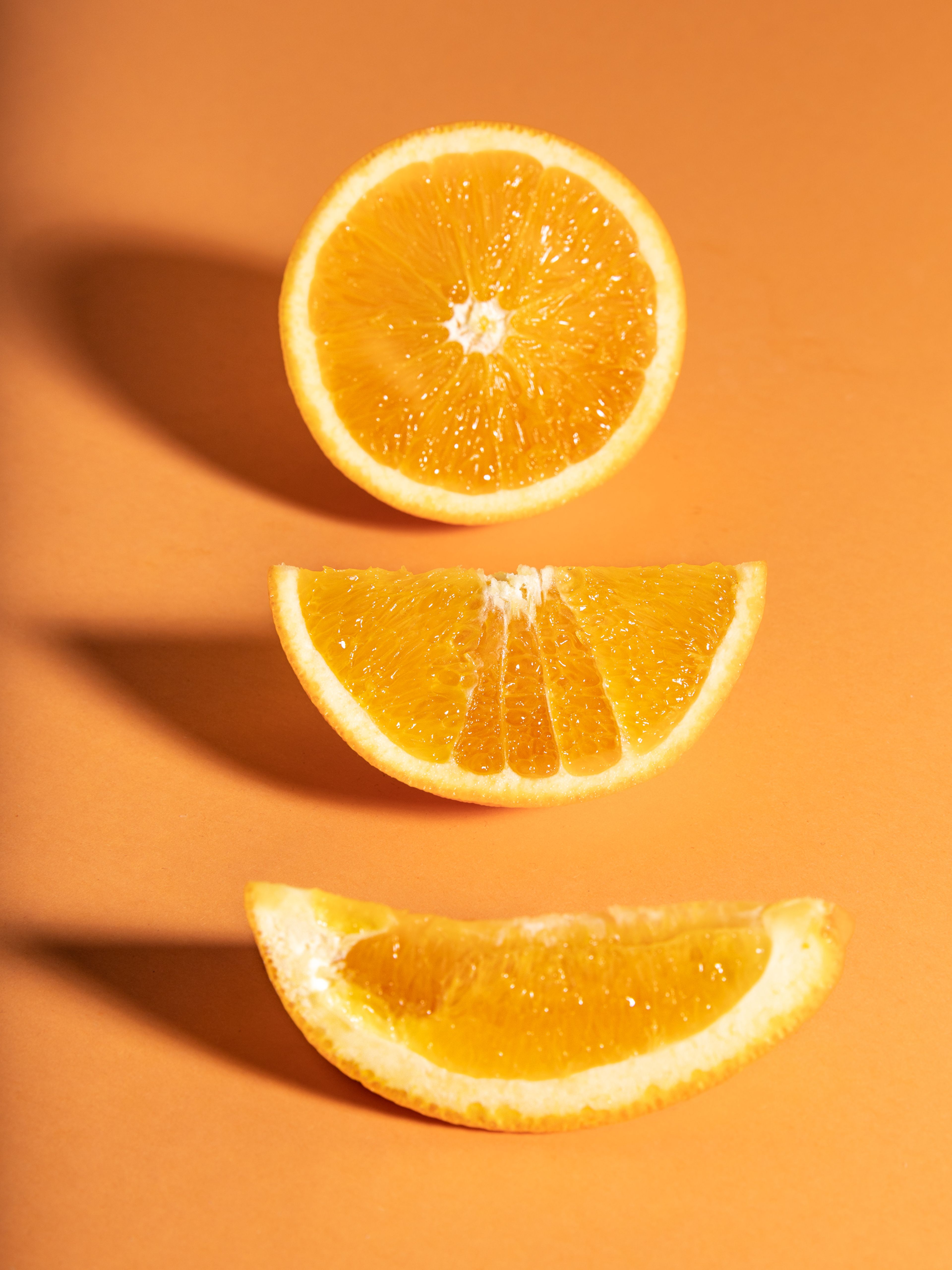 What's unique about oranges compared with other citrus fruits is the number of varieties that exist. Oranges are by definition a hybrid fruit, so it comes as no surprise how easily and frequently they are crossbred. There are hundreds of varieties—clementine, tangerine, mandarin, valencia, and navel, just to name a few—which means there's a colossal range of flavors you can extract. Whether you're looking for something sweet and juicy or bitter and zesty, there's sure to be an orange out there that fits the bill.
In the western hemisphere, an orange fruit and the orange color are inextricable. But this isn't true everywhere else in the world, for example, the ones in Thailand, which are emerald green. So unlike most types of produce, the color of an orange has no correlation to what's found inside; depending on where you are, a green orange can be just as succulent as an orange orange.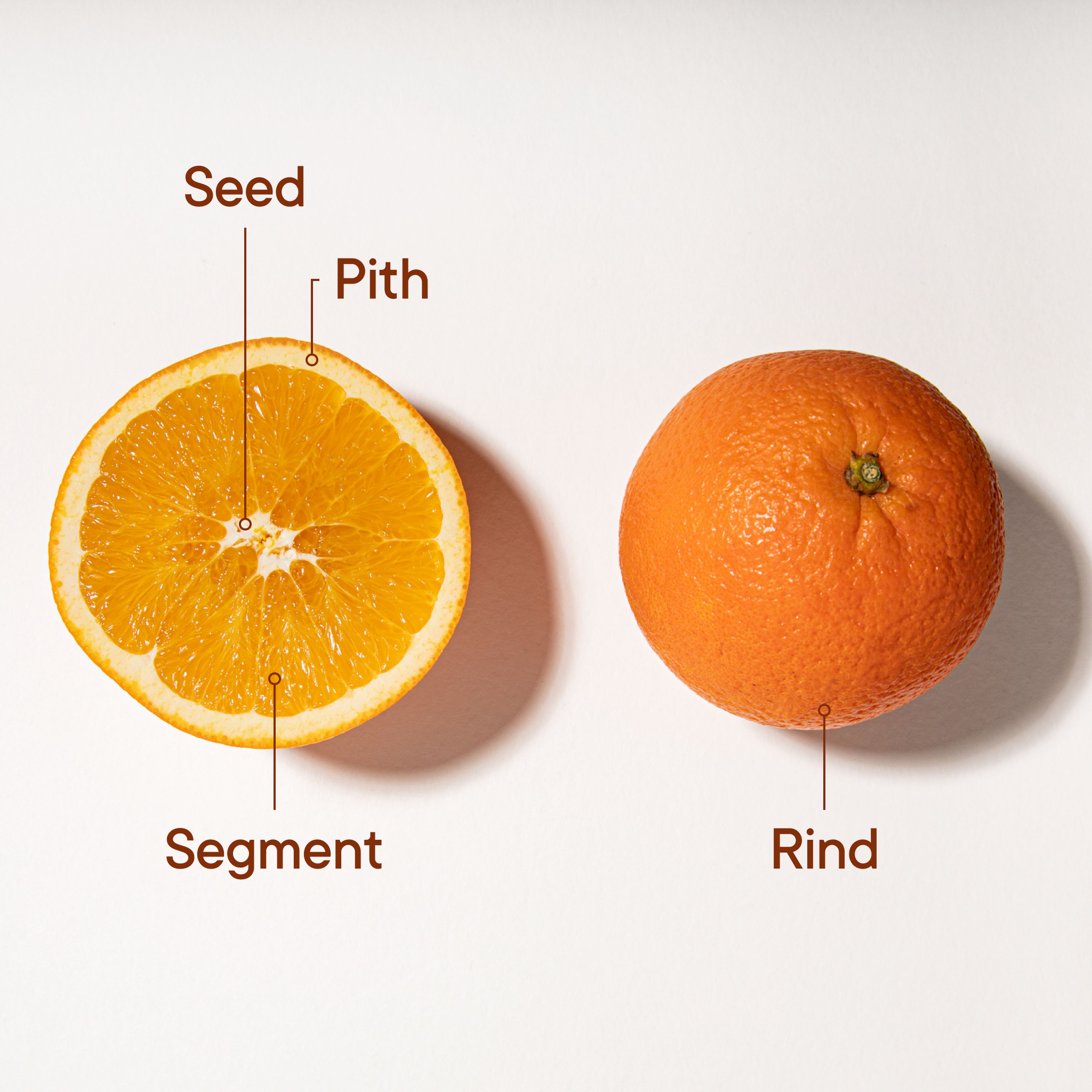 Since we can't rely on the fruit's color to indicate its ripeness, the best way to select an orange is by feeling it—pick it up and examine how it feels in your hand. You want an orange with a bit of heft and a firm smooth skin. Don't worry about any minor scratches on the surface, as this occurs when tree branches rub against the fruit. Do, however, stay clear of oranges that feel super soft, spongey, or mushy.
2. Storing oranges: The fridge vs. the counter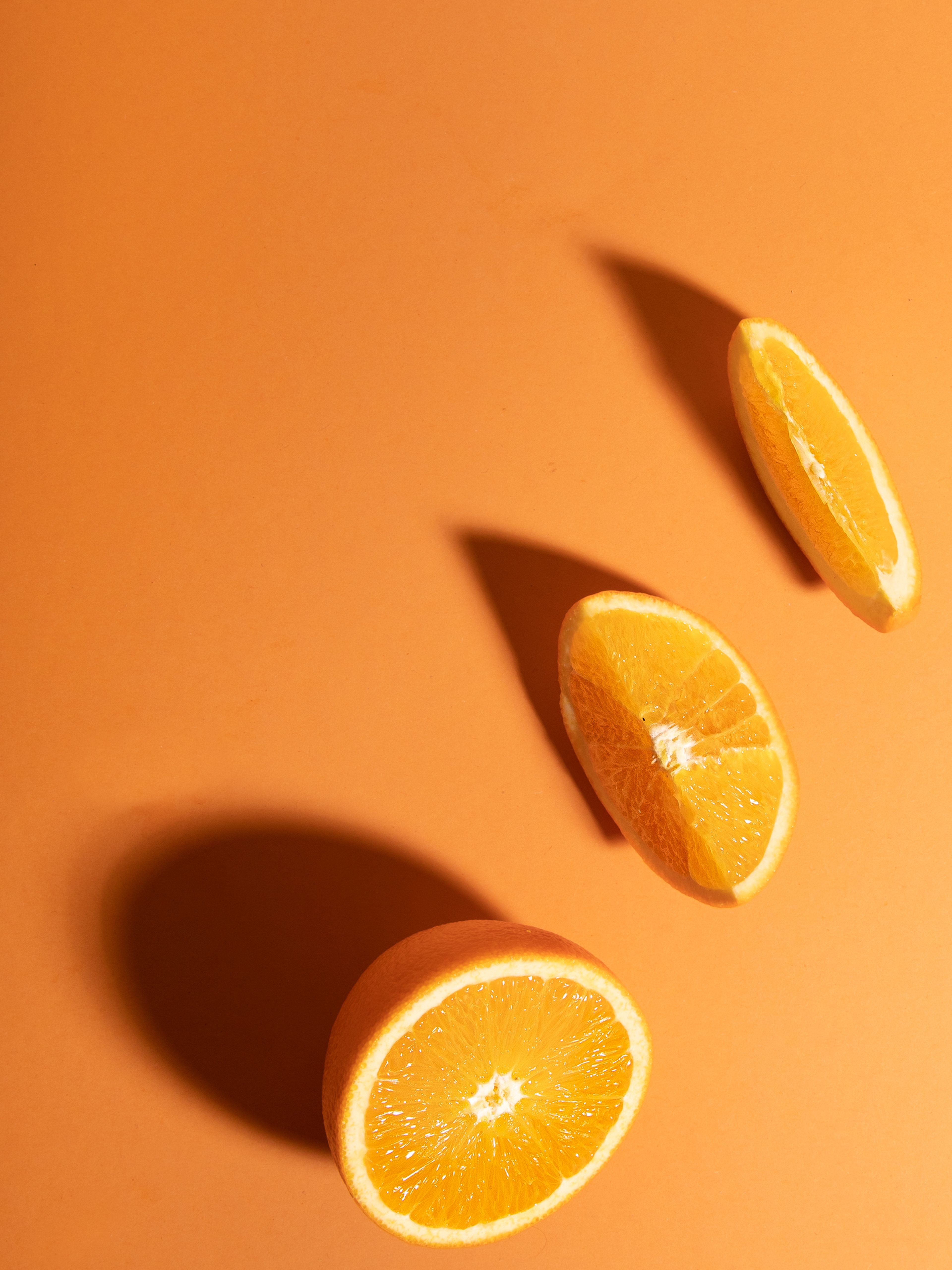 Contrary to popular belief, oranges should always be stored in the refrigerator. Since oranges start to decompose as soon as they've been picked, storing them in the fridge will slow down the process and keep them fresher, longer. Always make sure your oranges have room in your fridge to breathe; sealing these citrus babies in a container will suffocate the fruit and promote the growth of mold. As with most types of fresh produce, don't wash oranges until you're ready to eat them.
If juice is what you're after, bring oranges to room temperature and gently use the weight of your palm to help you rub them over the counter to loosen up the skin and pulp before juicing.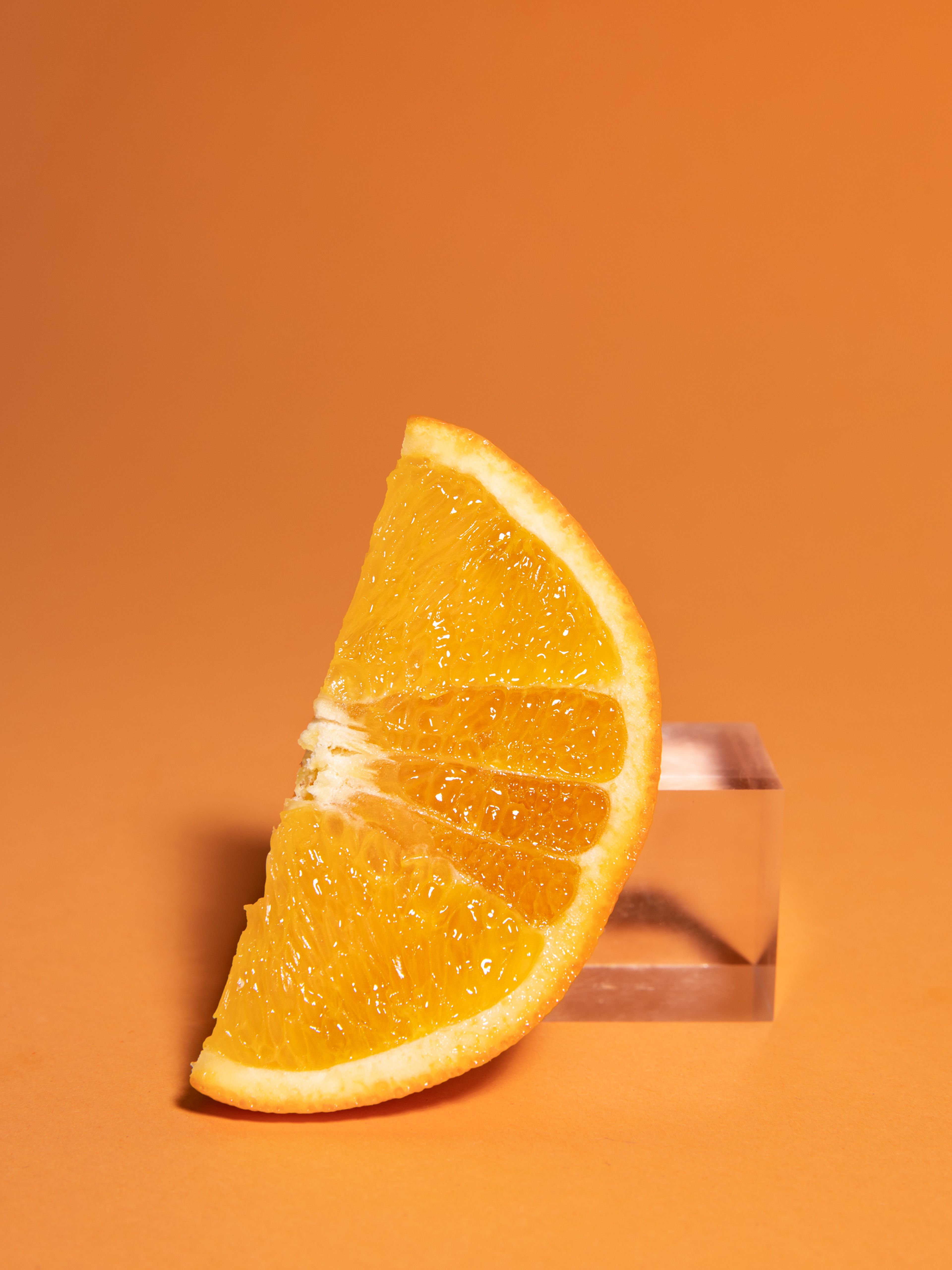 3. All the ways to enjoy in season oranges
In my humble opinion, there is nothing more important than the role of citrus in cooking. You'd be surprised by how just a pinch of zest or a squeeze of juice can wake up the flavors of so many different ingredients. It's no secret that orange meshes wonderfully with chocolate and is heavenly with rosemary. Laced with cinnamon, ginger, nutmeg, or any of the other warm spices of winter, orange packs a sparkly sweet and acidic punch that can turn any pedestrian dessert into a dazzler on your dining table.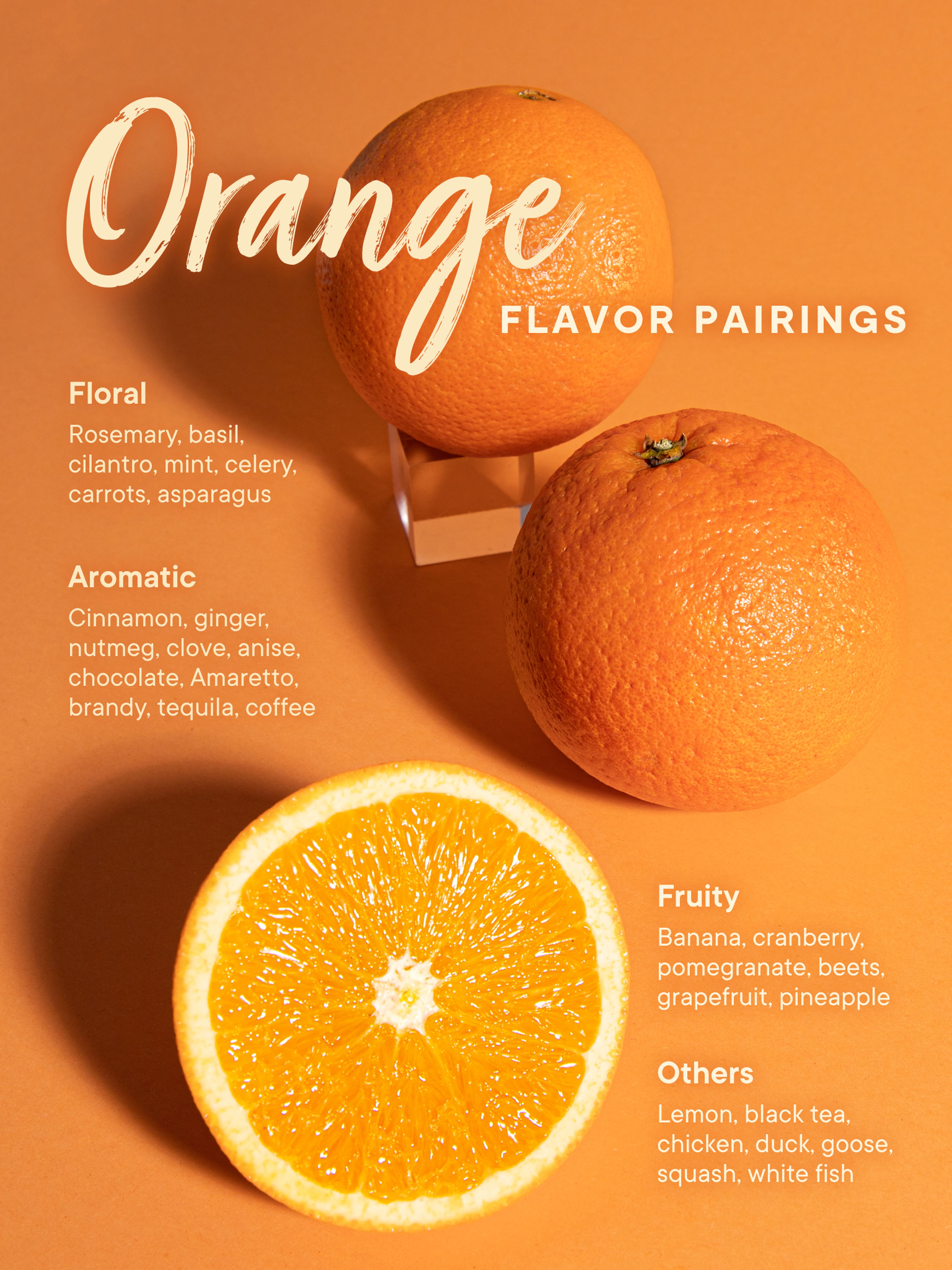 Think of oranges as double flavor agents. While the fruit's flesh generally lands somewhere on a spectrum of sweet to tart—making them great additions to salads, smoothies, soups, and cakes—the fragrance of the peel shouldn't be forgotten. Citrusy with delicate herbal notes, use the zest to brighten up both sweet and savory dishes, as well as cocktails.
4. What to make next
All week long, we'll be featuring new orange recipes on Kitchen Stories. Check back to see what's new, then try one for yourself! Here's where to start:
What's your favorite way to enjoy oranges? Simply peeled or cooked into something sweet? Let us know in the comments below!
Published on December 29, 2019
More delicious ideas for you