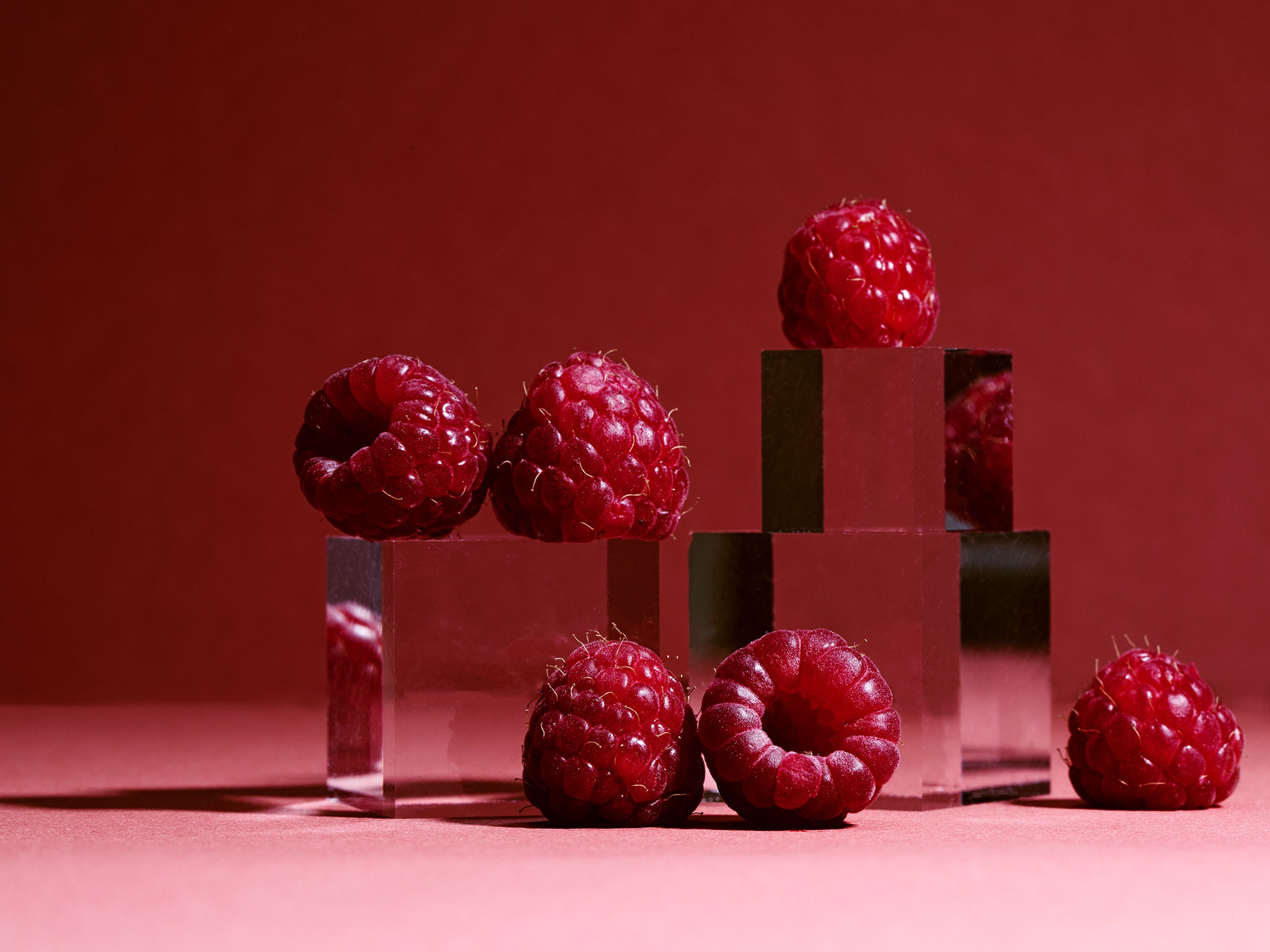 Everything to Know About Shopping, Storing, and Preparing In Season Raspberries
... plus 3 new recipes
The best way to shop? With the seasons. So, every 2 weeks at Kitchen Stories, we'll be highlighting a different in-season ingredient along with 3 new recipes. To market, we go!
Even though raspberries have only made a name for themselves as a superfruit in recent years, they are actually one of the oldest cultivated plants in Germany. Its relative, the "European forest raspberry", was cultivated in monastery gardens in the Middle Ages and revered as a medicinal plant. This comes as no surprise: The small red fruit has so much to offer in addition to its wonderful taste. Read on to learn about the nutritional superpowers of raspberries and how to prepare them.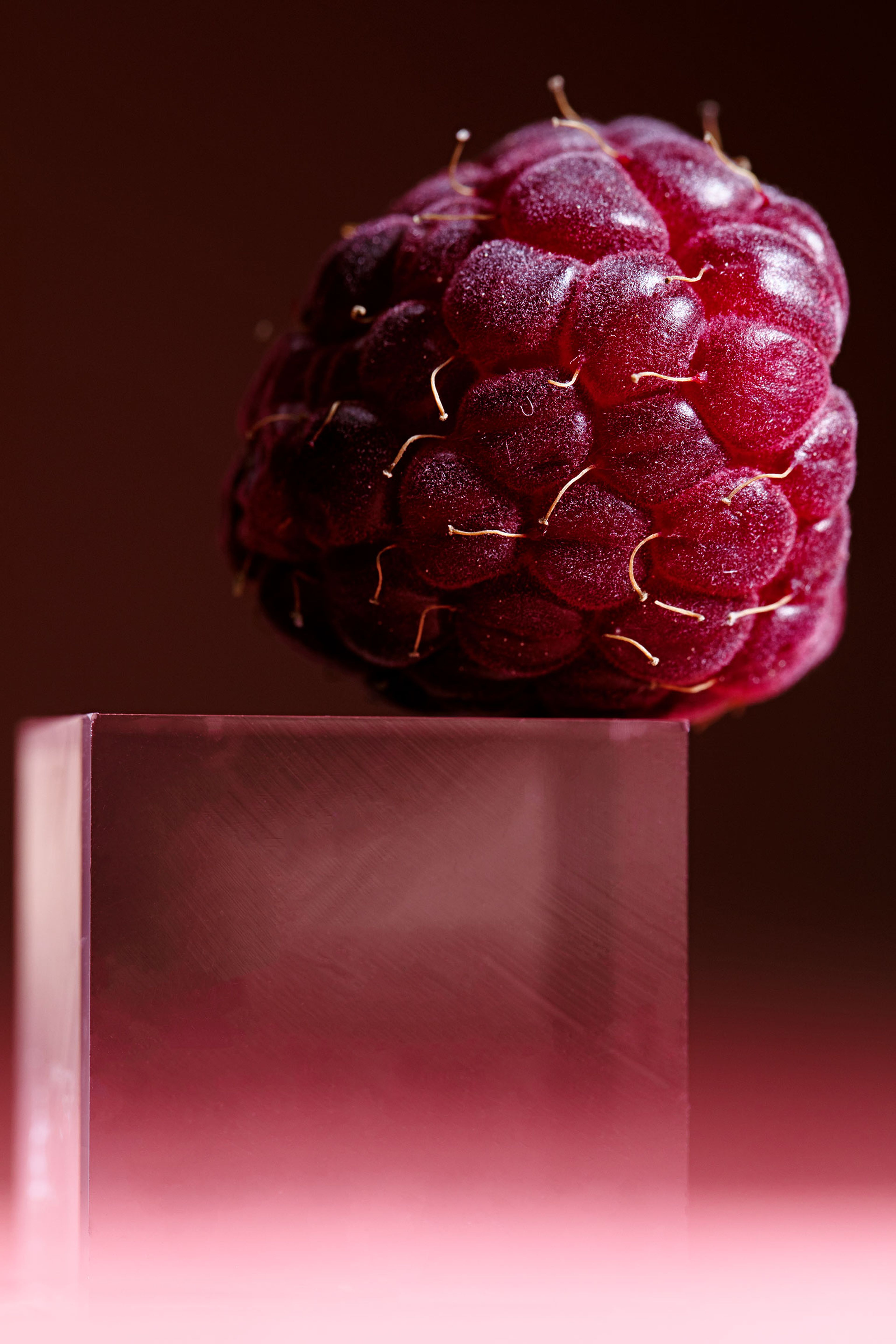 1. Hello, my name is raspberry
Often considered to be a berry because of its name, the raspberry is actually a drupe made up of many small stones. The tiny red pearls that accumulate on the fruit cone are the actual fruits. The raspberry plant belongs to the rose family and can grow up to 6 ½ ft (2 m). They bloom from May to August and are harvested between June and October.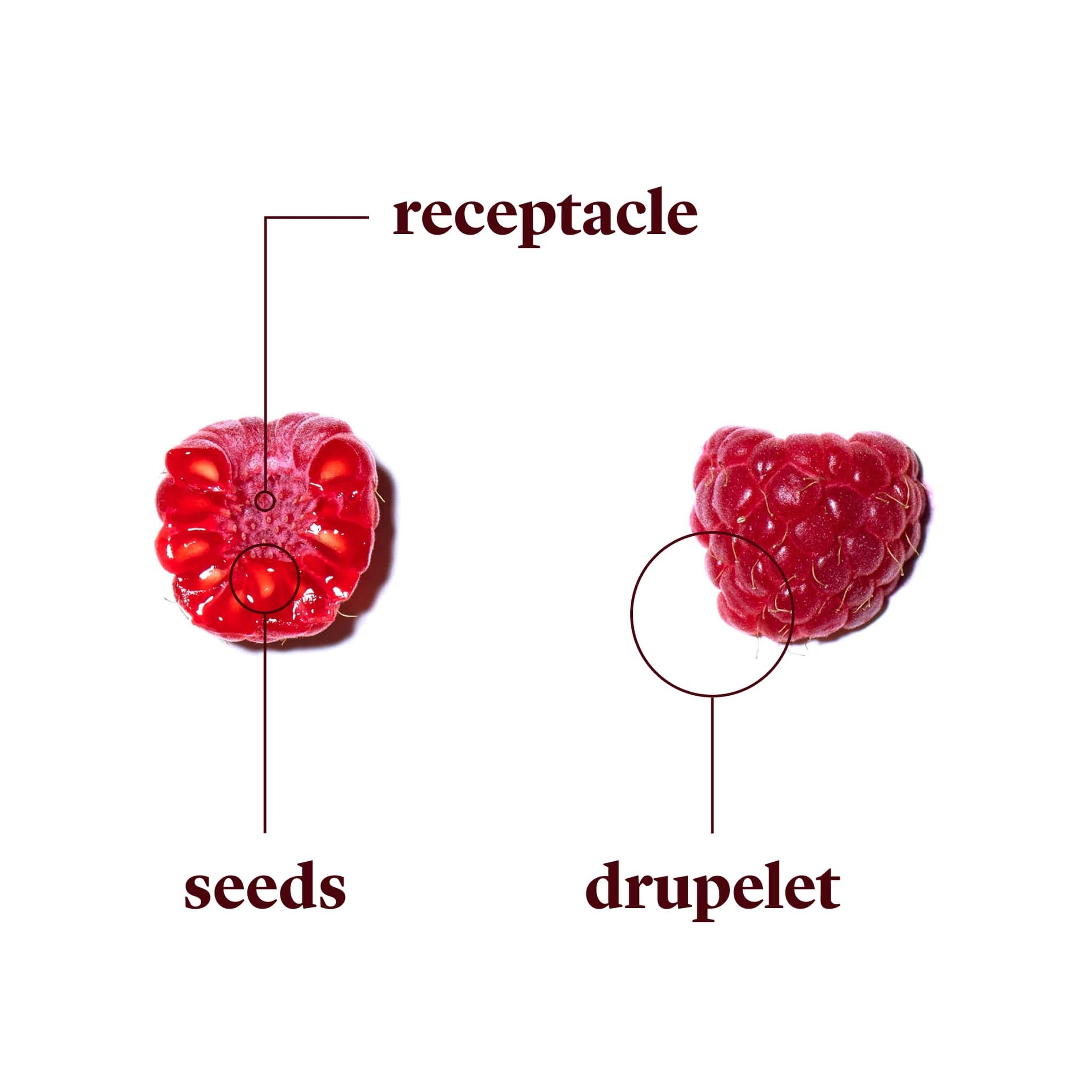 Raspberries grow best in a sunny environment that also has protection from the wind. If you don't own a garden, try planting some raspberries on the balcony in a large pot with at least 6.5 gal (25 l) capacity. Depending on the variety, the growing season could last anywhere from March to October. Cultivated varieties like the Double or Everbearing plants can sometimes fruit twice a year if you water and fertilize them regularly. Depending on whether you have cultivated an early or late bearing raspberry variety, you may need to cut the rods after harvesting or in autumn, so that you can enjoy your own raspberry harvest next year.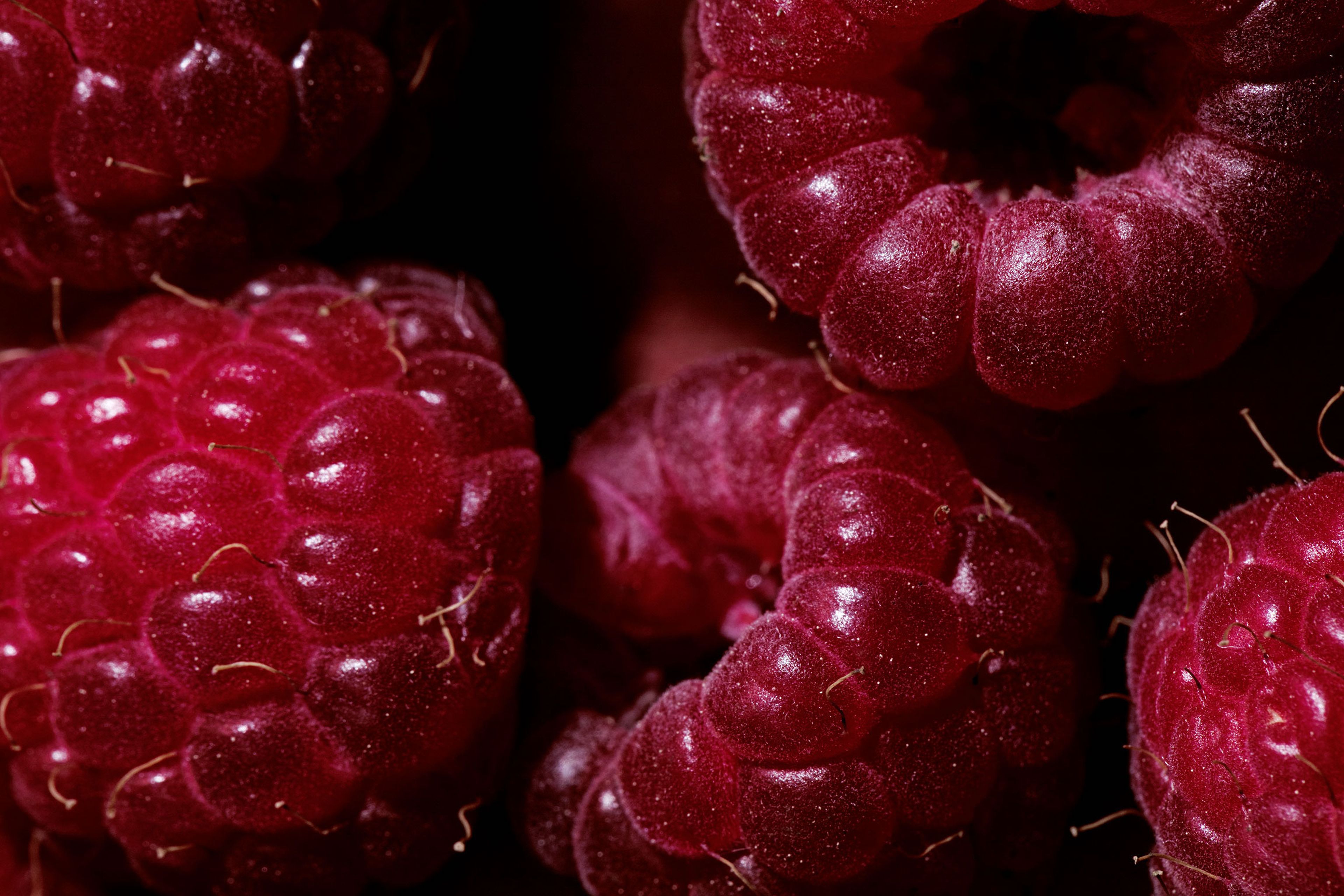 2. Why you should eat even more raspberries
Raspberries are true vitamin C bombs: One cup (128 g) of raw raspberries provides over a quarter of your daily vitamin C needs. They also contain impressive amounts of B vitamins, provitamin A, calcium, potassium, magnesium, phosphorus, and iron, which all benefit our bodies: Together they stabilize the immune system, prevent colds, and strengthen bones, teeth, and muscles. They also help cell division, blood formation, and in combination with fruit acids, like tannins and fiber, can support digestion.

If you're not impressed yet, raspberries are even said to prevent cardiovascular diseases and reduce the risk of cancers. Why? Well, the lovely red color of their skin does more than catch our eyes, it's a marker that the fruit is full of antioxidants that neutralize cell-damaging processes triggered by free radicals. Are you convinced now?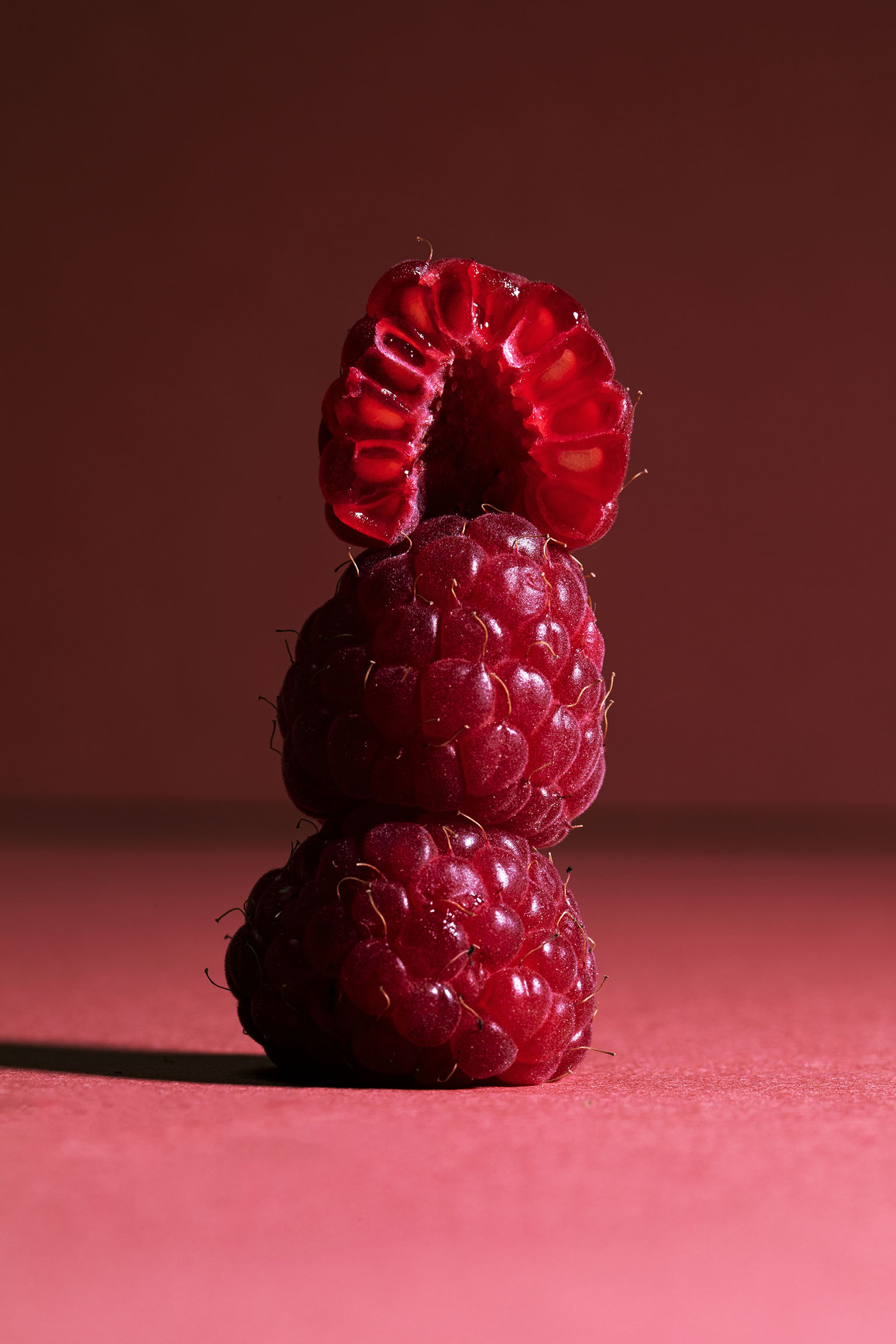 Despite its sweetness, raspberries have relatively little sugar and few calories: There are only 34 calories per three-fourths cup (100 g). Although they're made up mostly of water, raspberries are also high in fiber, making them the perfect snack for any time of the day when you need something energizing, satiating, and healthy.

Did you know the leaves of raspberry plants can also be consumed? In the form of tea or extract, consuming raspberry leaves can help regulate menstrual cycles and reduce menstrual cramps. Since the leaves contain plenty of bone-strengthening calcium, they are the ideal miracle cure for women during or after menopause when the occurring estrogen deficiency leads to bone loss.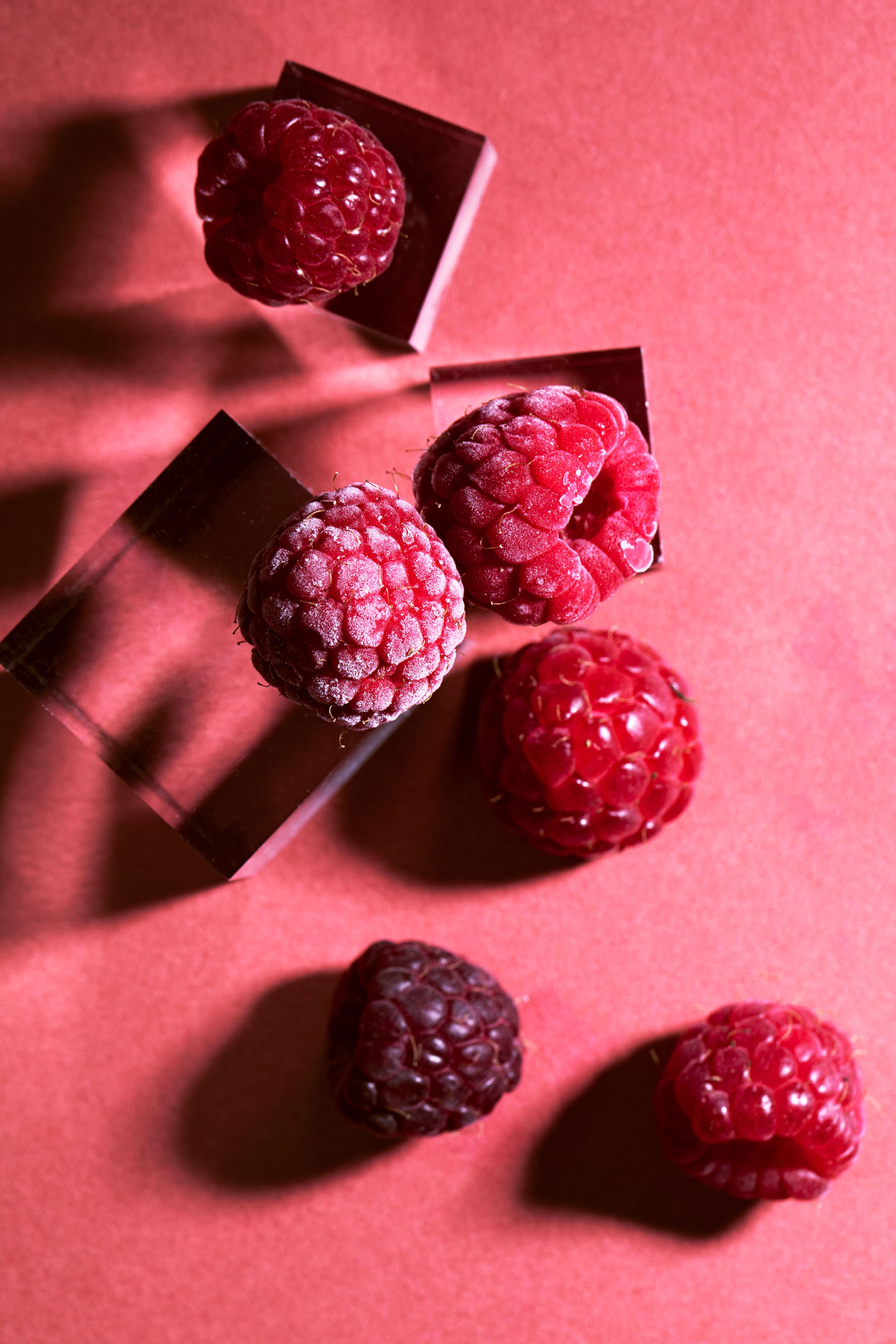 3. When (and how) to buy the perfect raspberries
It's always best to buy raspberries from the farmers' market to ensure you have a fresh batch. Since raspberries don't ripen after picking, regional berries can ripen very long on the bush this way. Ripe berries have a plump form, and are bright-red and very sweet. There are also raspberry varieties in yellow and black, but these are rare in Germany. You should be careful when transporting the berries, as they are very sensitive to pressure. If berries have been harvested too early, you can tell by their slightly sour taste.

Storing raspberries can be quite tricky as mold can quickly develop in an environment that's too warm. Sort out bad berries first and store the remaining raspberries in the refrigerator for up to 3 days. It's even better if you spread them out on a plate so that the individual fruits don't come into contact with each other. The quicker you eat them, the fresher and more intense their taste will be.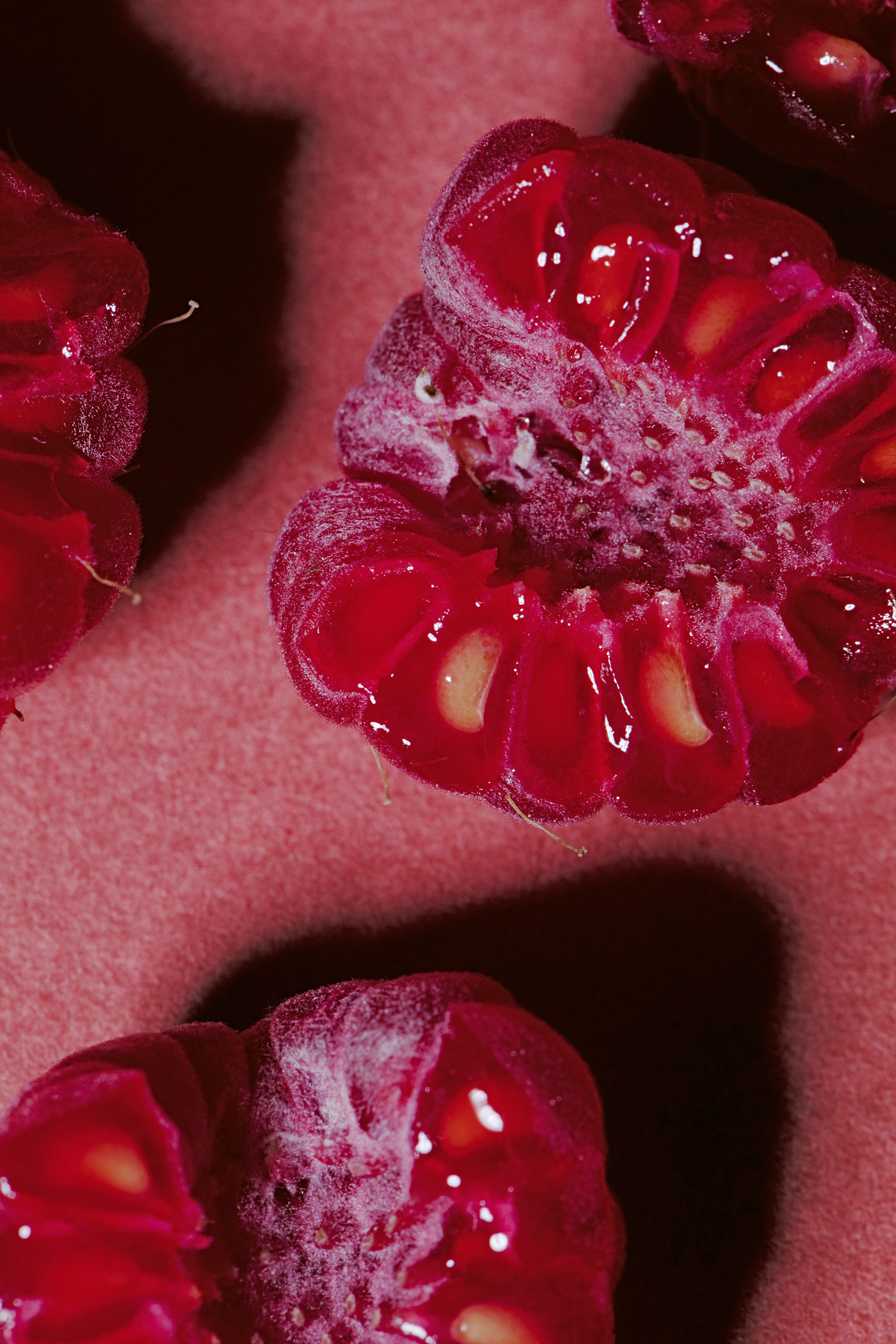 4. All the ways to enjoy raspberries
As a general rule, raspberries shouldn't be washed before consumption. Since they don't come into contact with soil, washing raspberries will only dilute the fruit's flavors. If for whatever reason you find yourself with a batch of dirty raspberries, you can place them in a sieve, dip it in a bowl of water, and spread the raspberries on a paper towel to dry. Do not place the fruits under running water, as they can be damaged quite easily.

If you want to freeze raspberries, put them on a plate with some distance between them and freeze for about an hour. Once frozen, store the raspberries in a freezer bag or an airtight container in the freezer. Defrosted raspberries are always a bit muddy, but you can use them to make fruity smoothies and desserts.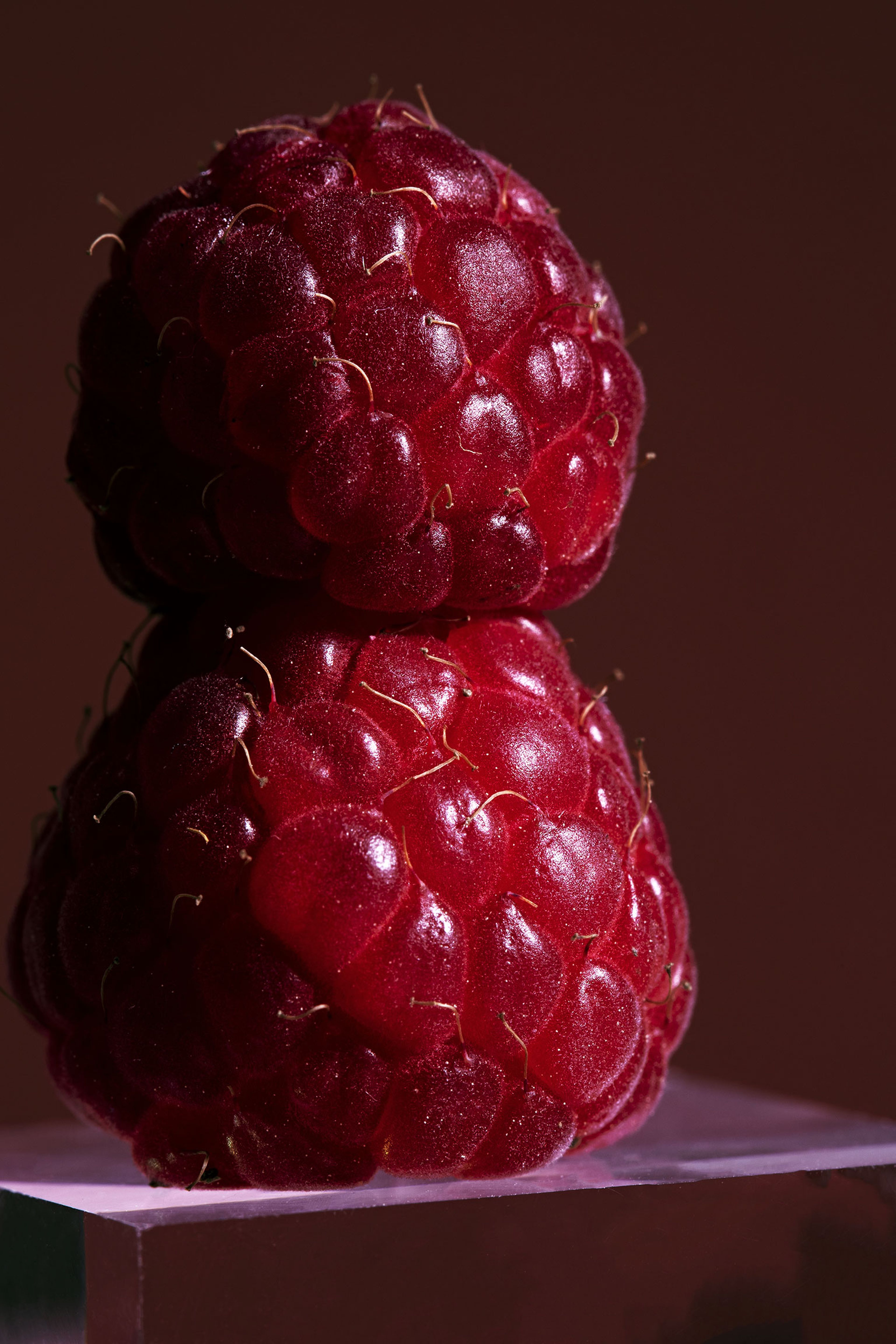 There are no limits with preparing raspberries, regardless of whether you use them in sweet or hearty recipes. From muffins and tiramisu to cheesecake and a refreshing raspberry yogurt cake, there is no summer dessert that can't be sweetened and enhanced with raspberries. Even under heat, the berries retain their sweet-sour aroma, which is why you can easily bake cakes with them. Mix them with yogurt, quark or mascarpone and crumbled biscuits, and you'll have a delicious dessert in no time at all.

For heartier raspberry dishes, add them to salads, eat them with cheese or use them as the base for a chutney.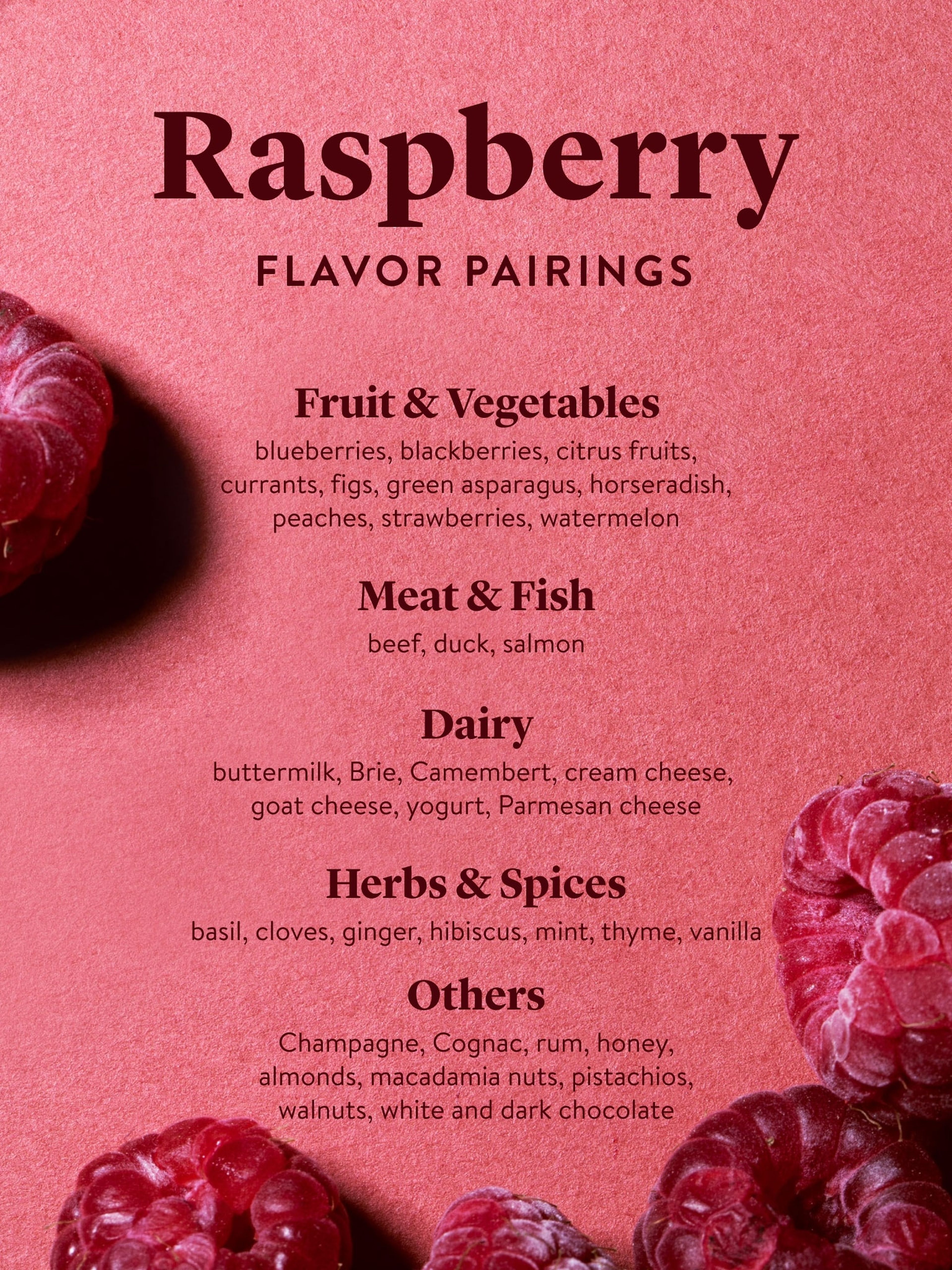 If you want to enjoy the sweet berries even after raspberry season, you can also make homemade jam or jelly. This article will tell you how to do it!
5. What to make next
All week long, we'll be featuring new raspberry recipes on Kitchen Stories. Check back to see what's new, then try one for yourself! Here's where to start:
Parchment-baked feta with raspberries and pistachios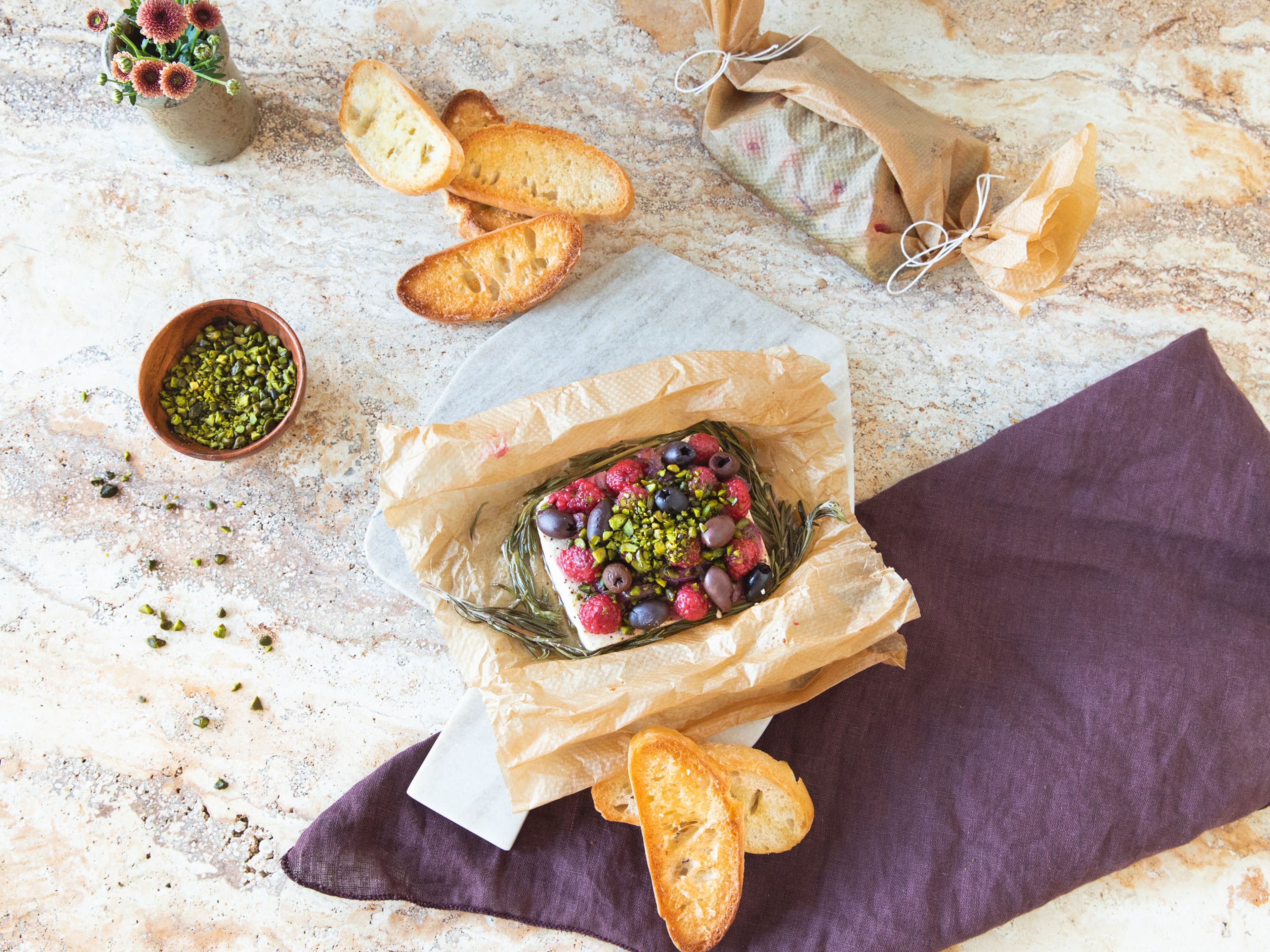 → Go to recipe
Raspberry and pistachio cream puffs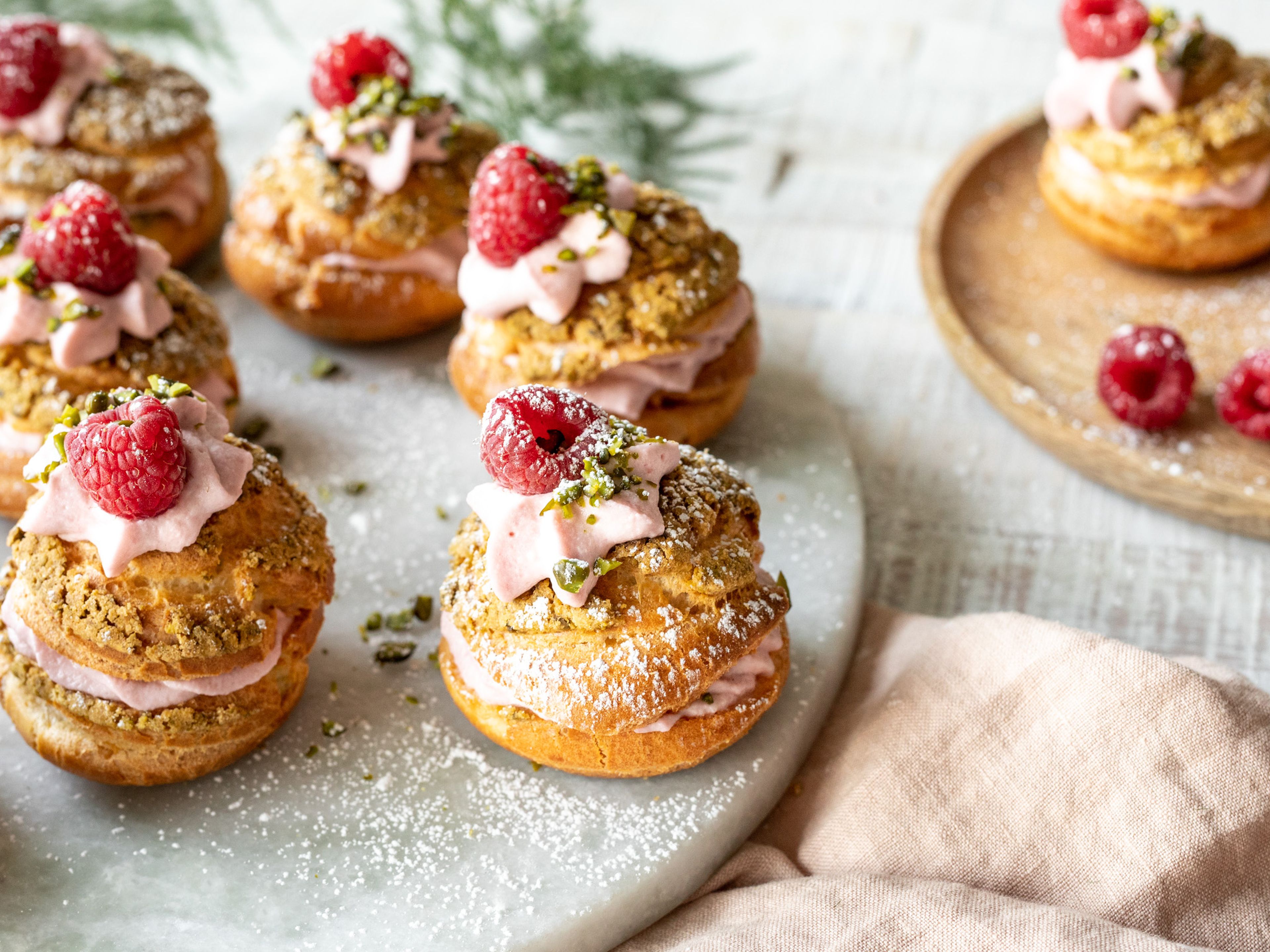 → Go to recipe
Matcha tiramisu with raspberries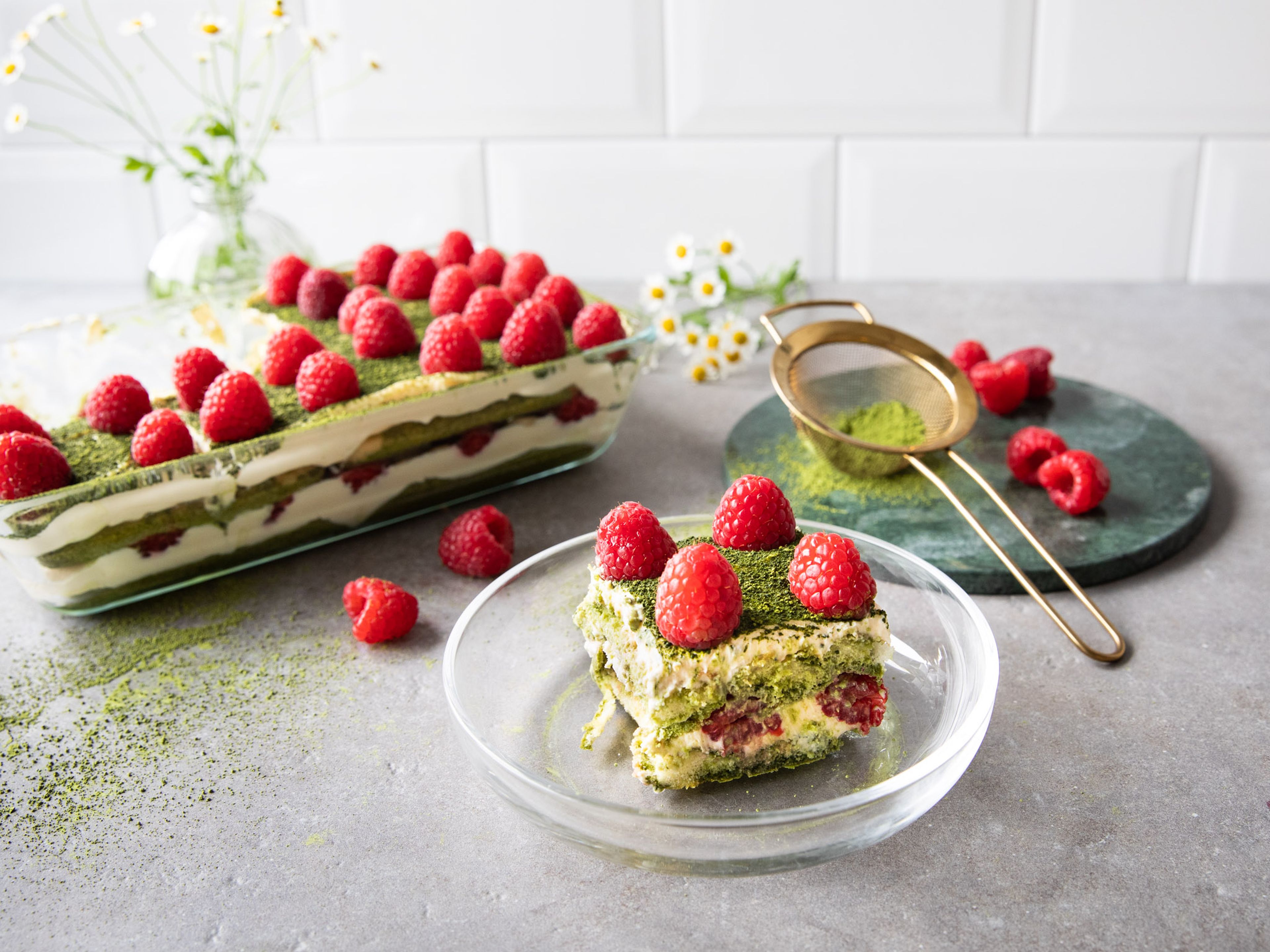 → Go to recipe
Baked vanilla pudding with warm raspberries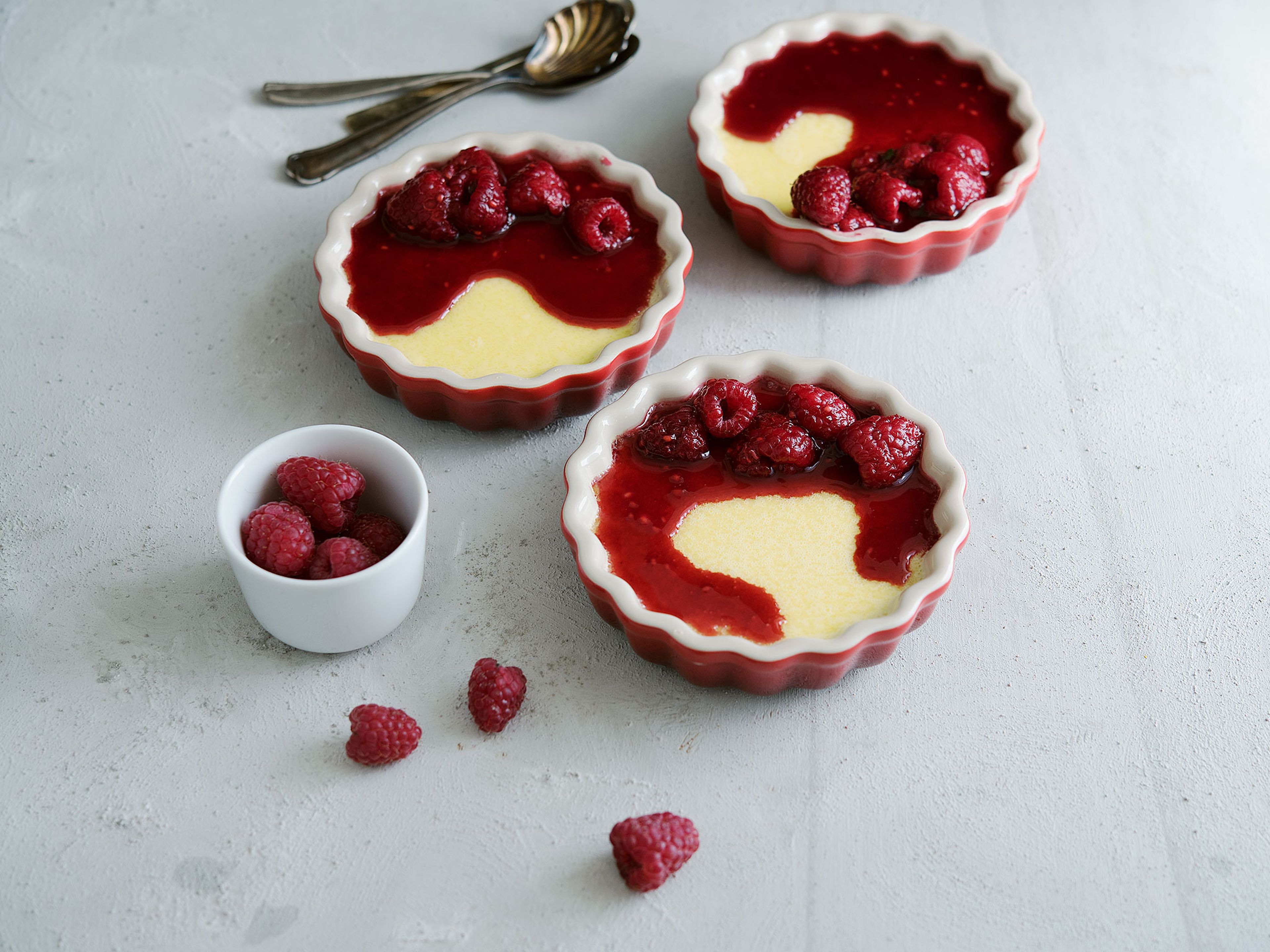 → Go to recipe
Raspberry sheet cake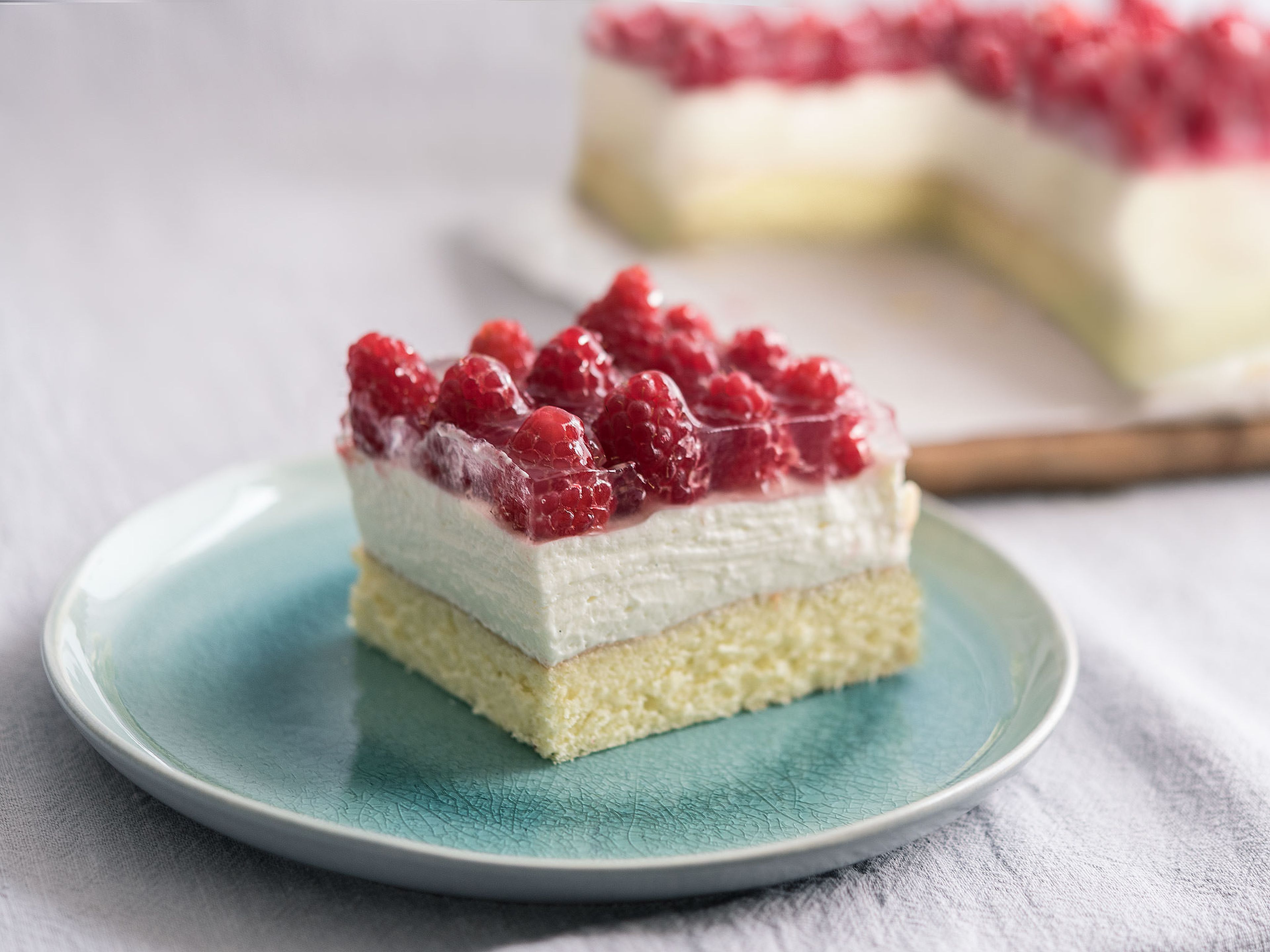 → Go to recipe
3-ingredient raspberry sorbet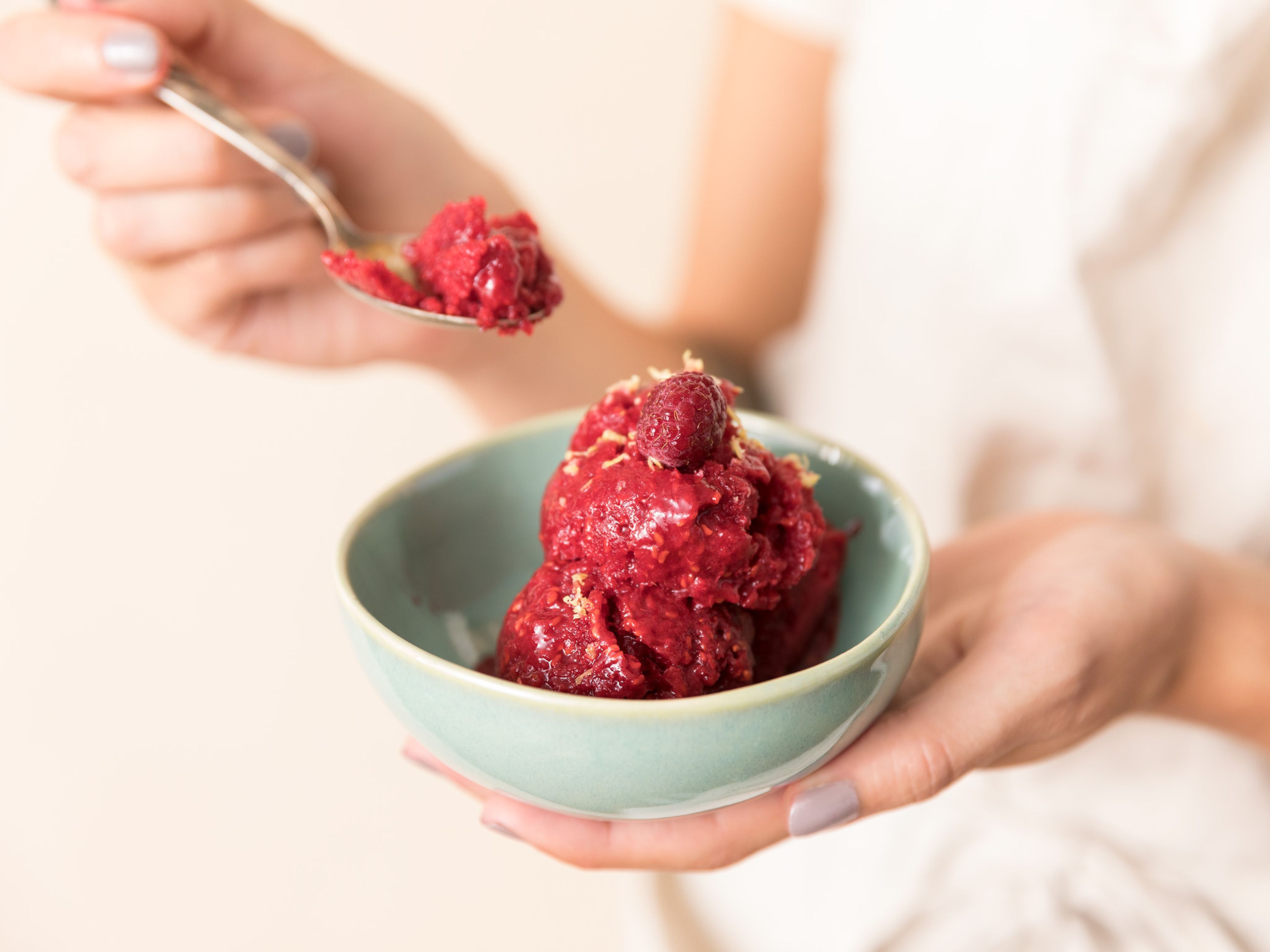 → Go to recipe
Published on June 2, 2019
More delicious ideas for you