Raspberry and pistachio cream puffs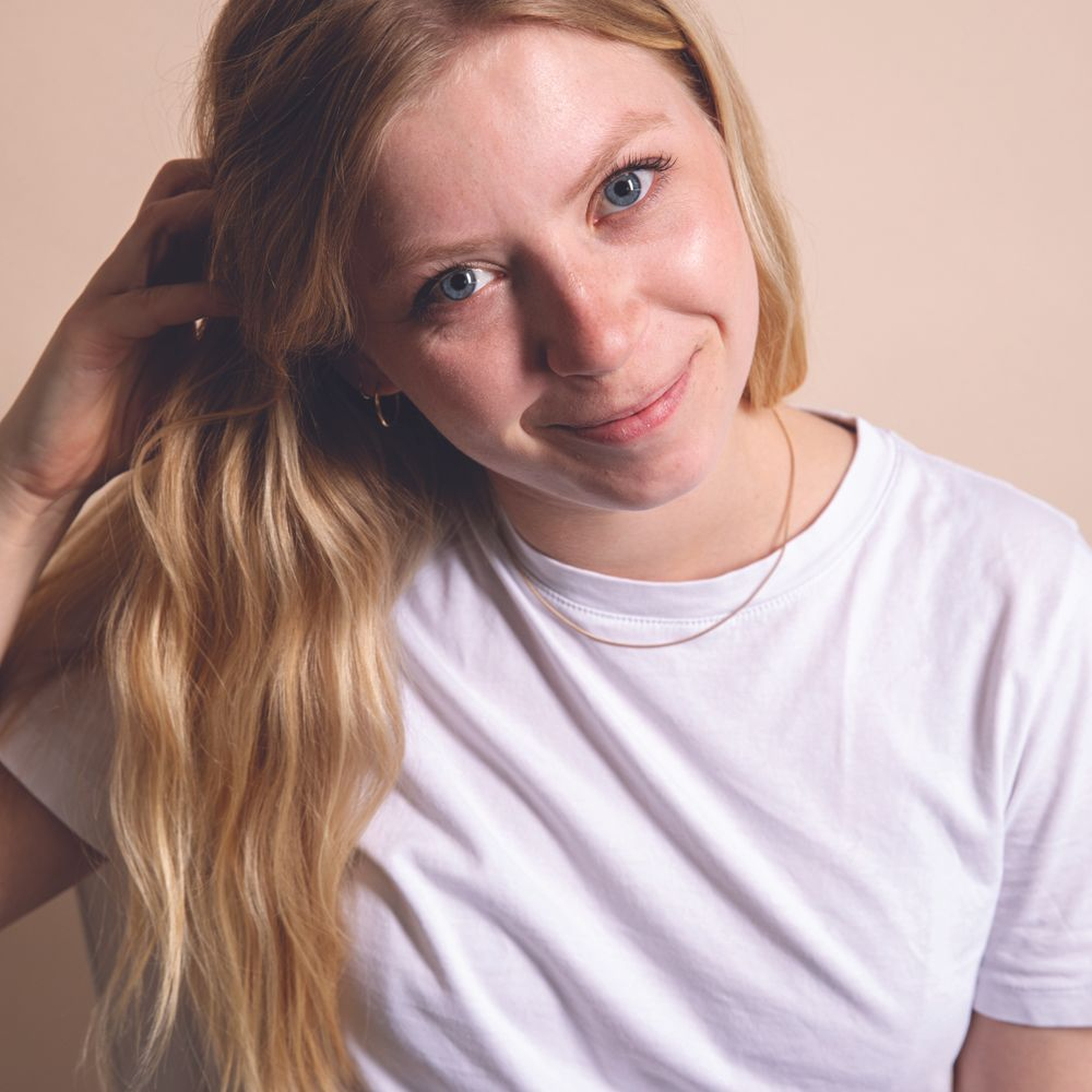 "I really enjoyed developing this recipe for cream puffs. They are so special and will impress your guests for sure. They seem quite sophisticated to make at first glance but are totally doable, even if you are a beginner! When raspberry season is over, you can easily swap them for other fruits and replace pistachios with any other nut you like. There are also no limits for the filling—a chocolate, caramel, nougat, or vanilla filling work perfectly as well!"
Ingredients
confectioner's sugar (for dusting)
Utensils
food processor, freezer, rolling pin, parchment paper, pot, stand mixer with paddle, wooden spoon, piping bag, decorating tip, oven, baking sheet, cookie cutter (round), immersion blender, sieve, 2 bowls, hand mixer with beaters, cutting board, knife, rubber spatula, saucepan
How-To Videos
How to melt chocolate
How to chop chocolate
How to assemble a piping bag
How to fill a piping bag
How to prepare choux pastry
Step 1/ 6

6¼ g

flour

6¼ g

sugar

7½ g

pistachios

6¼ g

unsalted butter

salt

food processor
freezer
rolling pin
parchment paper

To make the pistachio crumble sheet, add flour, sugar, pistachios, and a pinch of salt to a food processor and mix until finely ground. Add butter and, with your fingertips, combine into a crumbly dough. Roll out the dough between two sheets of parchment paper until thin.Transfer to freezer and chill for approx. 30 min.

Step 2/ 6

28¾ ml

whole milk

12½ g

unsalted butter

1¼ g

sugar

18¾ g

flour

½

eggs

salt

pot
stand mixer with paddle
wooden spoon

To make the choux pastry, add milk, butter, sugar, and a pinch of salt to a saucepan and bring to a boil over medium heat. Add flour and stir constantly until you have a very thick batter. Once a thin floury coating forms on the base of the saucepan, it's ready. Remove from heat, transfer to the bowl of a stand mixer, and mix slowly for approx. 3 – 4 min. to allow the mixture to cool down. Add eggs one at a time, beating between each addition, until well combined.

Step 3/ 6

piping bag
decorating tip
oven
baking sheet

Preheat oven to 180°C/355°F. Fill the choux pastry mixture into a piping bag fitted with a round tip and pipe cream puffs onto a lined baking sheet, making sure to leave enough space around each one.

Step 4/ 6

Remove pistachio crumble sheet from the freezer and use a round cookie cutter to press out circles. Place one onto each of the cream puffs and transfer to the preheated oven. Bake at 180°C/355°F for approx. 30 - 35 min., until golden brown.

Step 5/ 6

18¾ g

raspberries

30 g

heavy cream

12½ g

white chocolate

immersion blender
sieve
2 bowls
hand mixer with beaters
cutting board
knife
rubber spatula
saucepan

To make the raspberry cream filling, purée raspberries, pass through a sieve, and reserve the liquid. In a bowl, whip the cream until stiff and set aside. Roughly chop white chocolate and set over a double boiler with simmering water to melt. When fully melted, remove from heat and gradually stir in raspberry purée liquid. Let cool down for approx. 5 min., then fold in whipped cream with a rubber spatula. Transfer cream into a piping bag and store in the fridge until assembling the cream puffs.

Step 6/ 6

raspberry (for garnish)

pistachio (for garnish)

confectioner's sugar (for dusting)

To assemble, carefully halve the cream puffs and fill each pair with raspberry cream and fresh raspberries. Decorate with extra pistachios, raspberries, and confectioner's sugar. Enjoy!

Enjoy your meal!
More delicious ideas for you