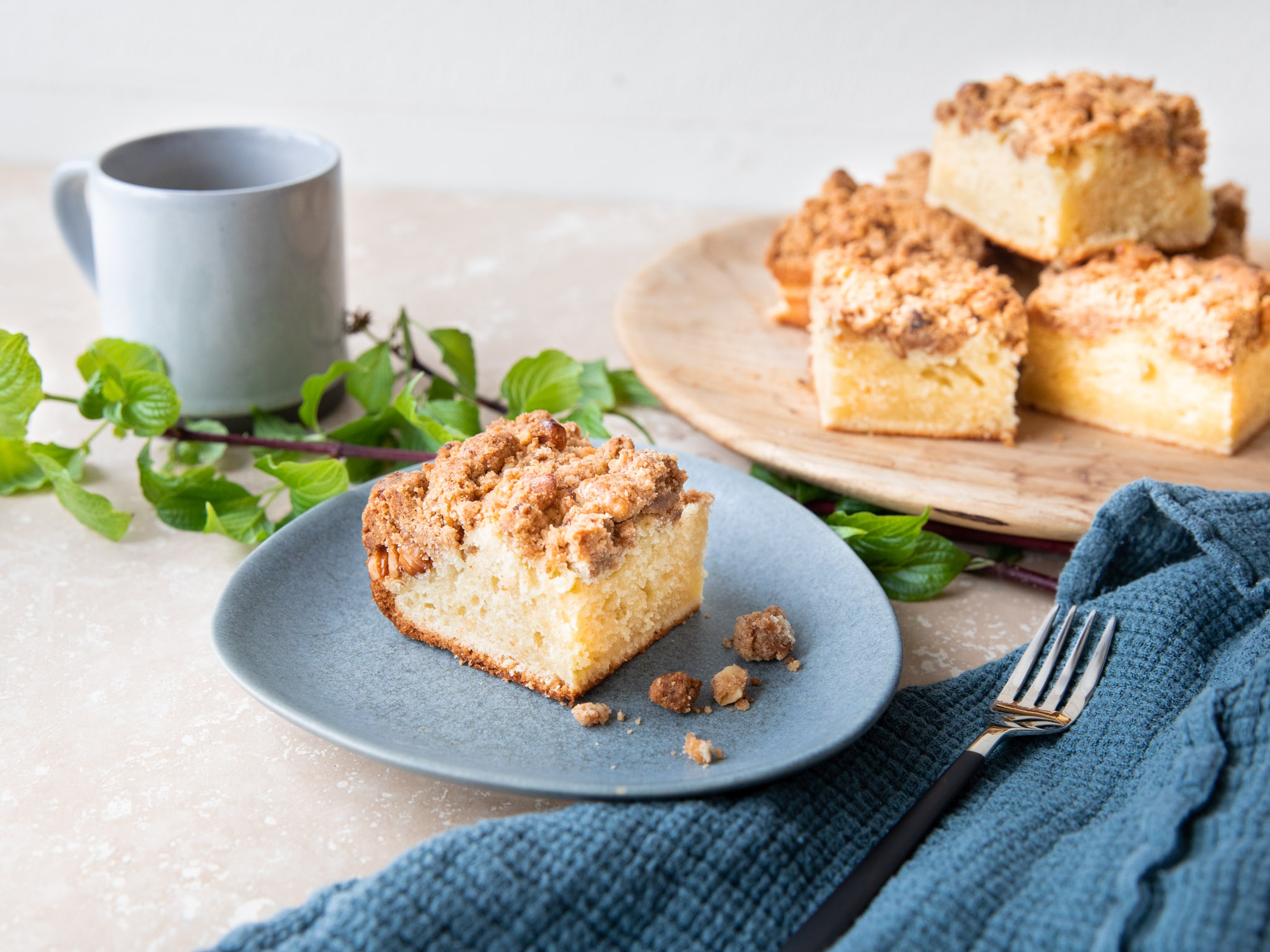 New York-style cinnamon crumb cake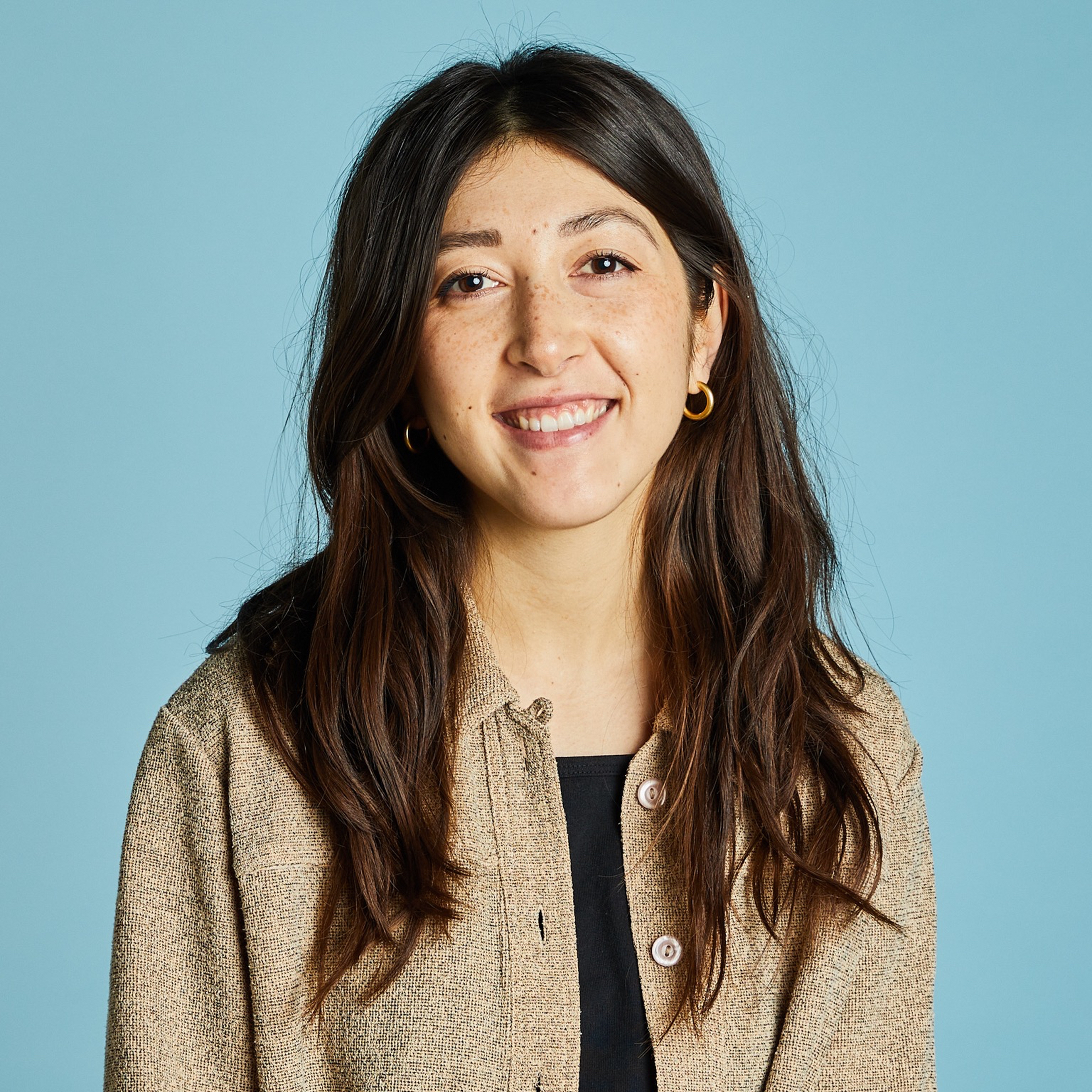 "Soft, buttery, and tender cake meets a crunchy crumb topping that make this cake hard to resist—morning, noon, or night. Once it's cooled and cut, it will keep for up to 1 week in the fridge. Bring it to room temperature for serving or warm it up a bit. Try swapping out the sour cream with full-fat Greek yogurt and add pecans instead of walnuts to the crumb topping. If nuts aren't your thing, simply leave them out. For a thicker piece of cake, use a 23x23 cm/9x9 in. baking pan instead."
Ingredients
unsalted butter (room temperature)
Utensils
oven, stand mixer with paddle, 2 bowls, baking pan (8 in.), fine sieve, knife, cutting board
How to chop nuts
How to slice a cake like a pro
How to Prepare a Cake Pan
How to cream butter and sugar
Step 1/ 3

19⅛ g

unsalted butter (room temperature)

43⅓ g

sugar

½

eggs

30⅞ g

flour

¼ tsp

baking powder

⅛ tsp

baking soda

⅛

salt

⅛ tsp

vanilla extract

50 g

sour cream

oven
stand mixer with paddle
bowl
baking pan (8 in.)
fine sieve

Preheat the oven to 175°C/350°F. In the bowl of a stand mixer, cream the butter and sugar together until very light and fluffy. Add eggs one at a time, mixing well in between. In a separate bowl, sift together flour, baking powder, baking soda, and salt. Put the mixer on low speed and add some of the flour mixture to the butter mixture. Add the vanilla and gradually add in sour cream and flour until just combined. When ready, transfer the batter to a greased baking pan.

Step 2/ 3

11⅔ g

walnuts

25 g

dark brown sugar

8⅓ g

brown sugar

⅓ tsp

ground cinnamon

50 g

flour

33⅓ g

unsalted butter (melted)

To make the topping, roughly chop the walnuts. Add dark brown sugar, brown sugar, cinnamon, remaining salt, and chopped walnuts to a bowl and mix well. Add warm melted butter and use your hands to combine. Add flour and use a fork to combine until large clumps form. Chill in the fridge for approx. 10 min. or until cold.

Step 3/ 3

Bake the cake at 175°C/350°F for approx. 20 min. Remove the cake from the oven and quickly sprinkle the topping evenly over the cake, making sure not to break up the clumps too much. Return the cake to the oven and continue to cook for approx. 30 min. or until a toothpick comes out clean. Let cool completely and then cut into squares. Enjoy!

Enjoy your meal!
More delicious ideas for you