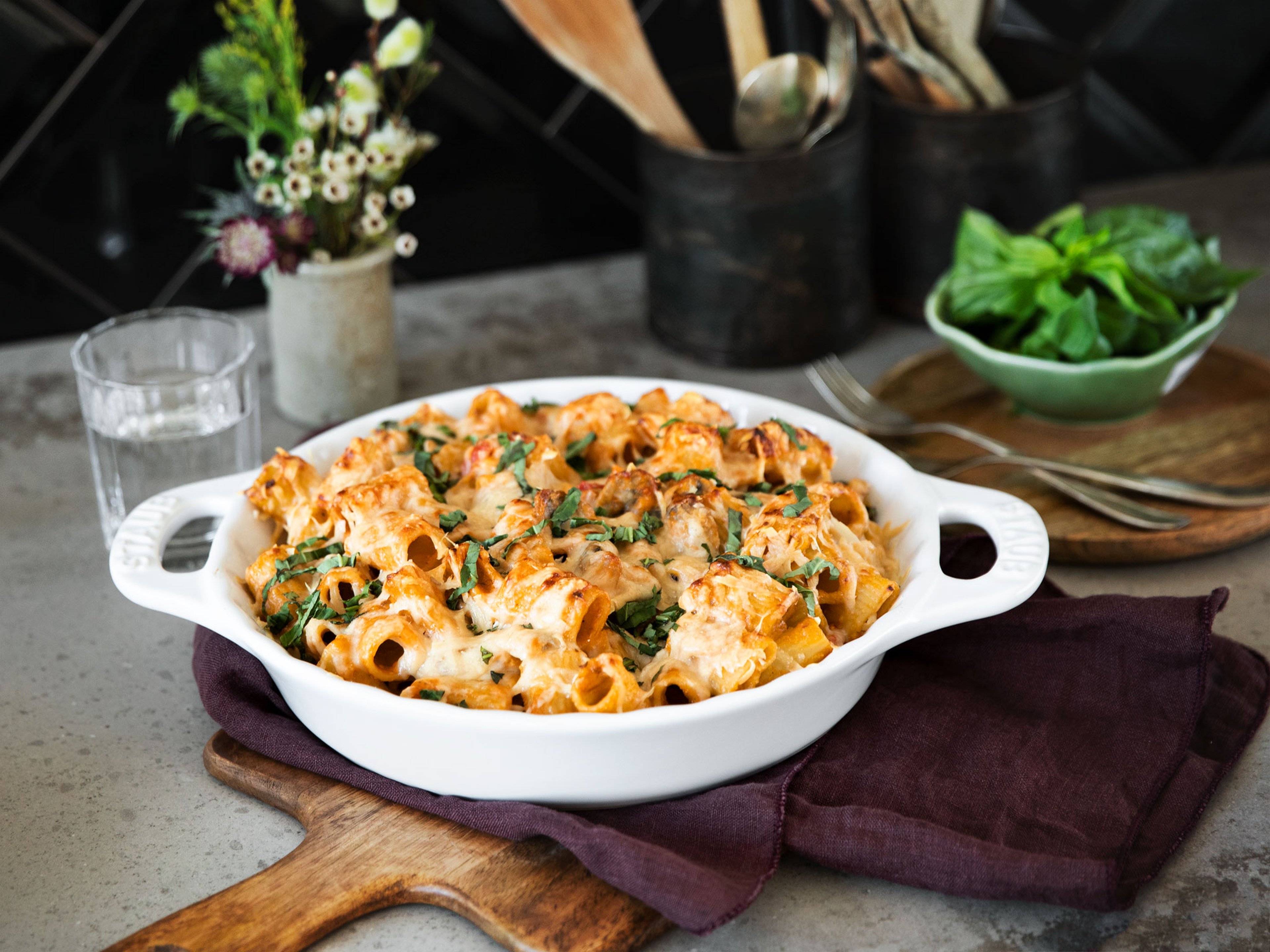 Casseroles are the Best Kick-off for Autumn
Try these 10 crowd-pleasers that you'll want to make over and over again.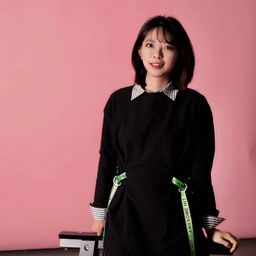 It's finally time to say goodbye to the summery breeze. Whether we want it to or not, summer is slipping further and further away from us. Now that it'll soon be autumn, it's time to head back into our kitchens, open our neglected ovens, and dive into the hot foods we missed all summer!
Is there anything more delightful and appetizing than freshly baked or gratinated casseroles laced with thick, gooey, and glossy cheese? My answer is definitely NO.

The truth is that these oven-baked dishes are not only tasty and hearty, but always keep us satisfied and warm. They're also super easy to make: After rinsing and chopping the ingredients you need, you can just throw them into the sheet pan, season with oil, salt, pepper, and any additional flavors like herbs and condiments, then drizzle as much cheese as you want over the top, and leave it in the oven to cook—that's it!

Not as complicated as you expected, right? That's why casseroles are perfectly suited for lazy weeknight dinners. Since you don't have to bother with spending too much time staying in the kitchen or washing dishes, you can take a relaxing shower and when you head back into the kitchen, the casserole will be done, waiting for you.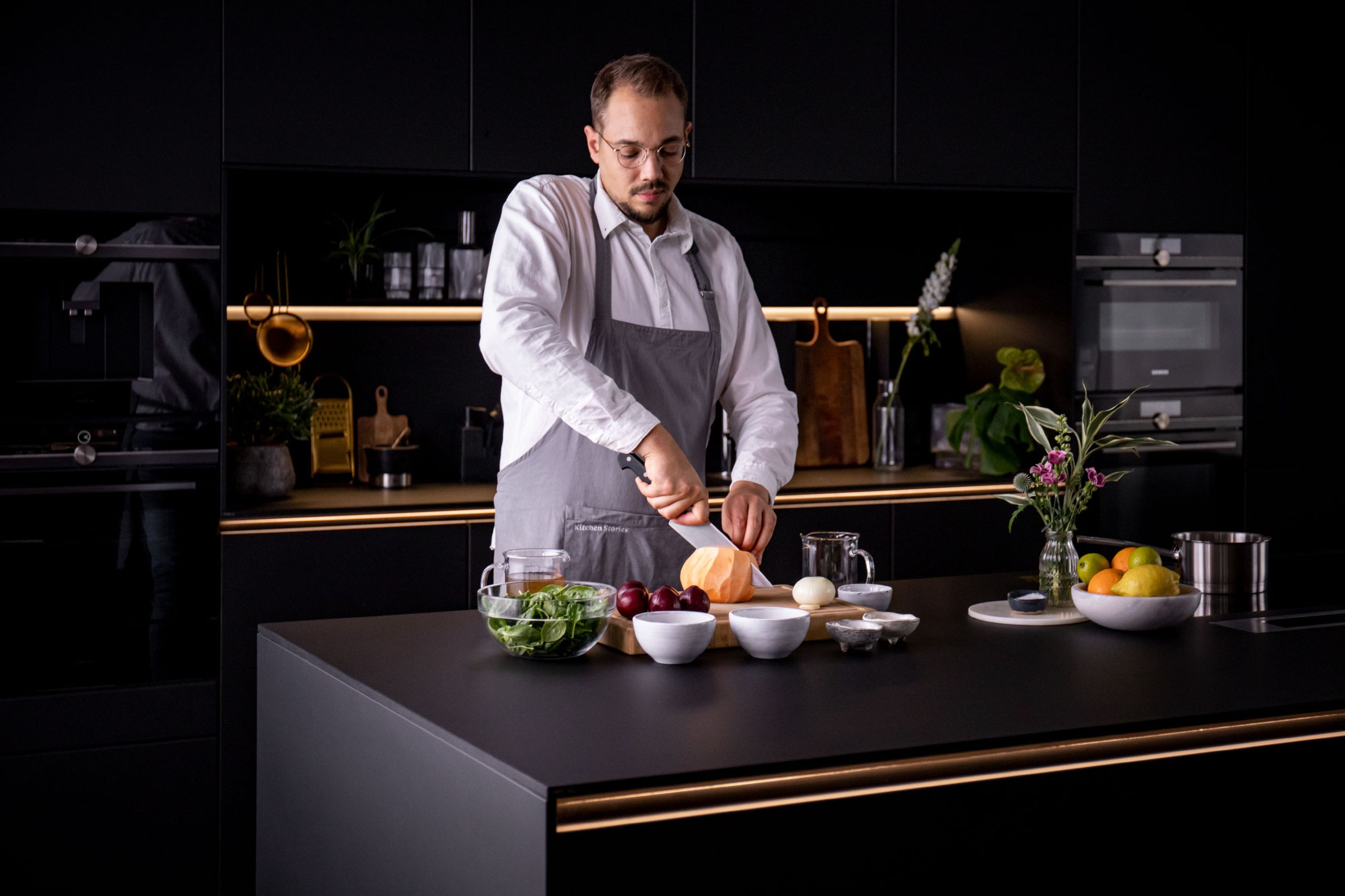 Making casseroles is also a good and effective way to deal with the leftovers that take up space in your fridge. If you find yourself short of inspirations, just use all the ingredients you have and bake them with cheese. Baking casseroles is such a breeze, it's no wonder we have countless casserole combinations.

From pasta and rice to meat and plenty of vegetarian options, we've chosen a collection of casserole recipes to inspire you whenever you want to cook at home. All of these combos are our favorites, so let's start with the ones packed with protein:
Creamy potato and meat gratin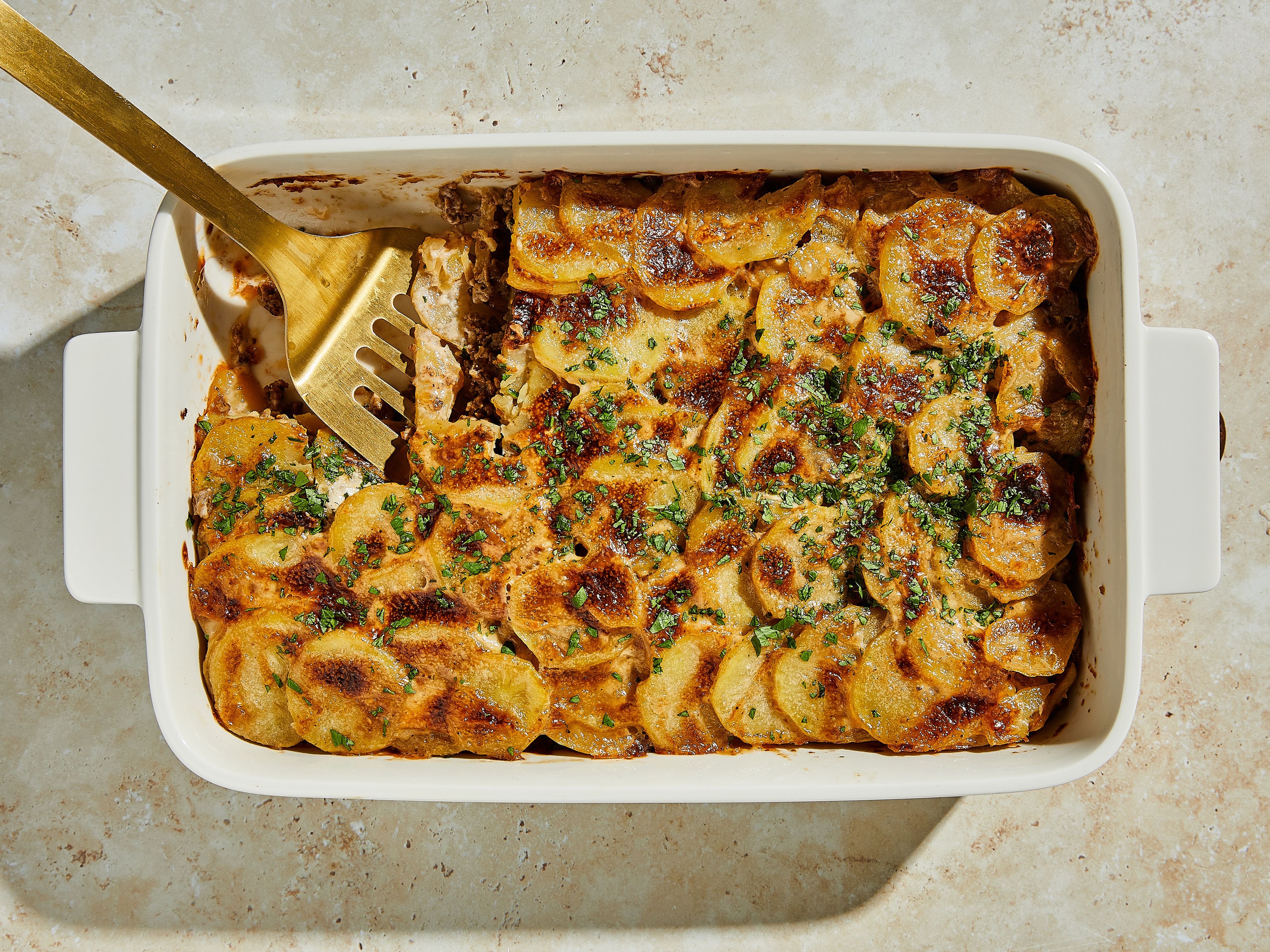 → Go to recipe
This potato gratin is incredibly simple to make. Combine the potato casserole with Bolognese sauce for a creamy and buttery dish, brimming with harmonious flavors. A bite with generous amounts of cheese, potato, and ground meat—who can say no?
Pasta and cauliflower casserole with chicken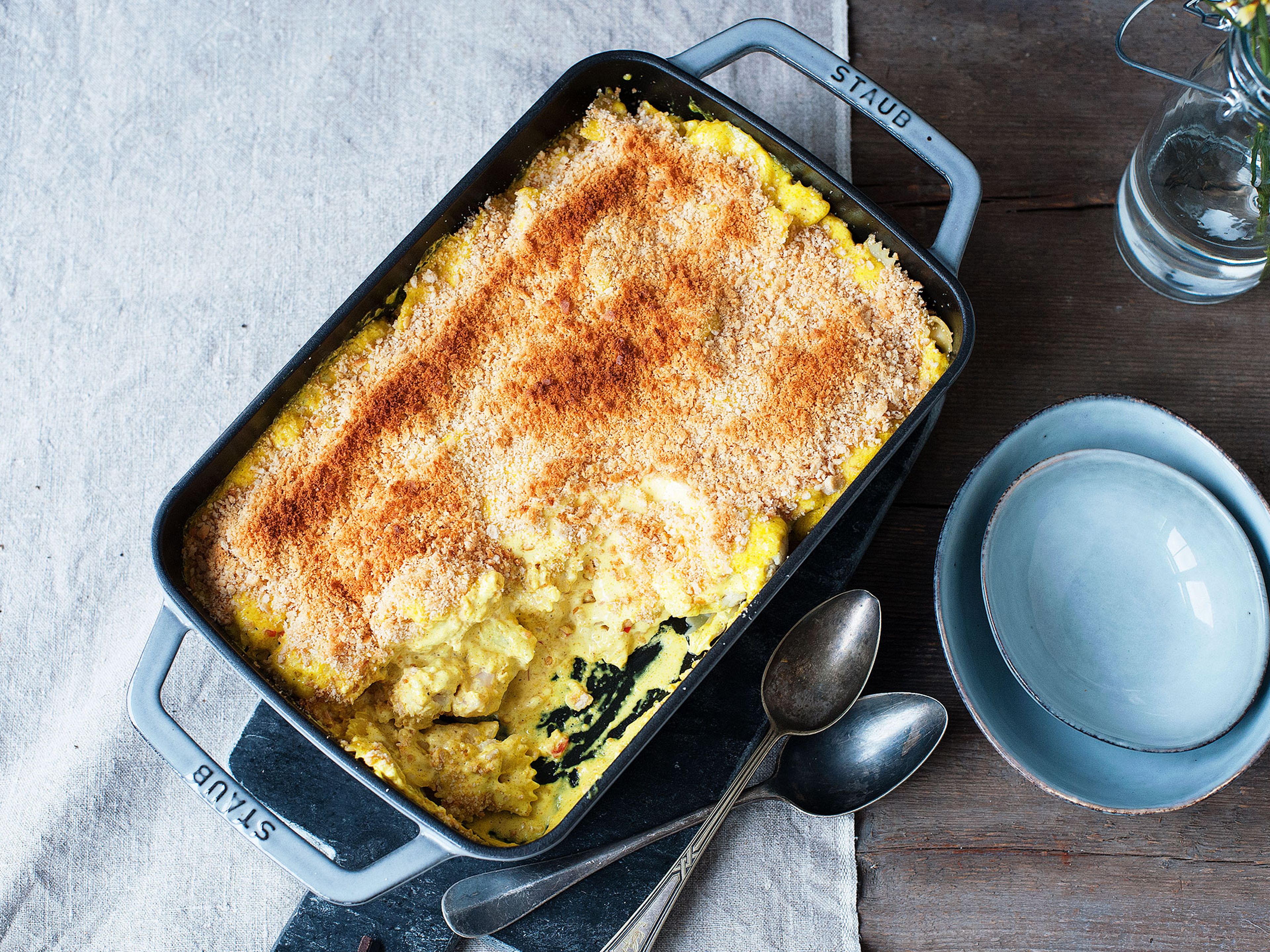 → Go to recipe
This dish only requires 15 min. of prep time, and after that, all you need to do is wait. It has the perfect balance of carbs and protein. If you're tired of plain cauliflower and chicken, you must try this recipe to refresh your taste buds.
Mexican chicken and rice casserole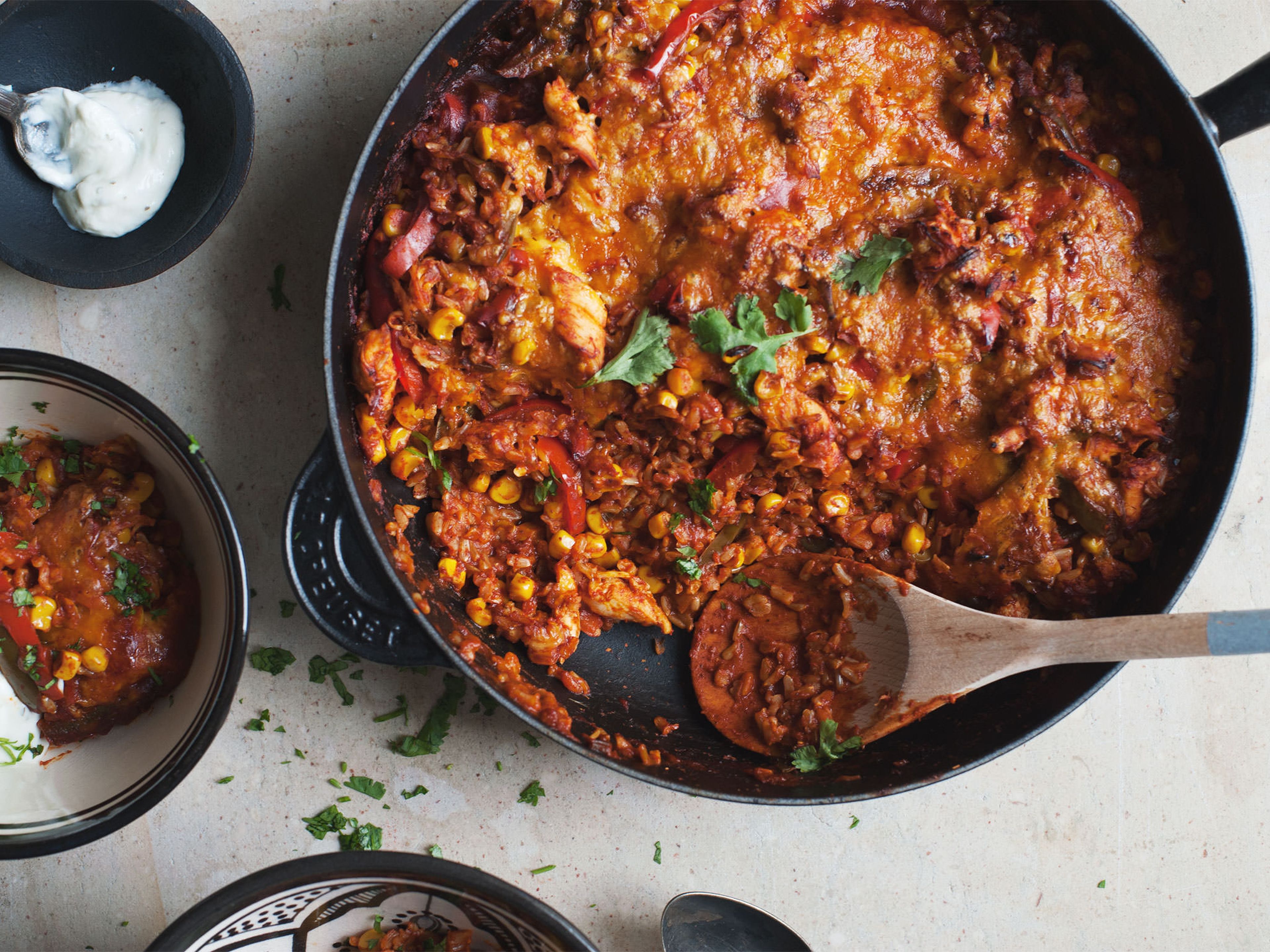 → Go to recipe
Casseroles can be different and international! To change things up a bit, try this Mexican-style casserole with rice, chicken, and peppers. Although prep time is around 30 min., the time you put into it is worth it.
Endive and prosciutto gratin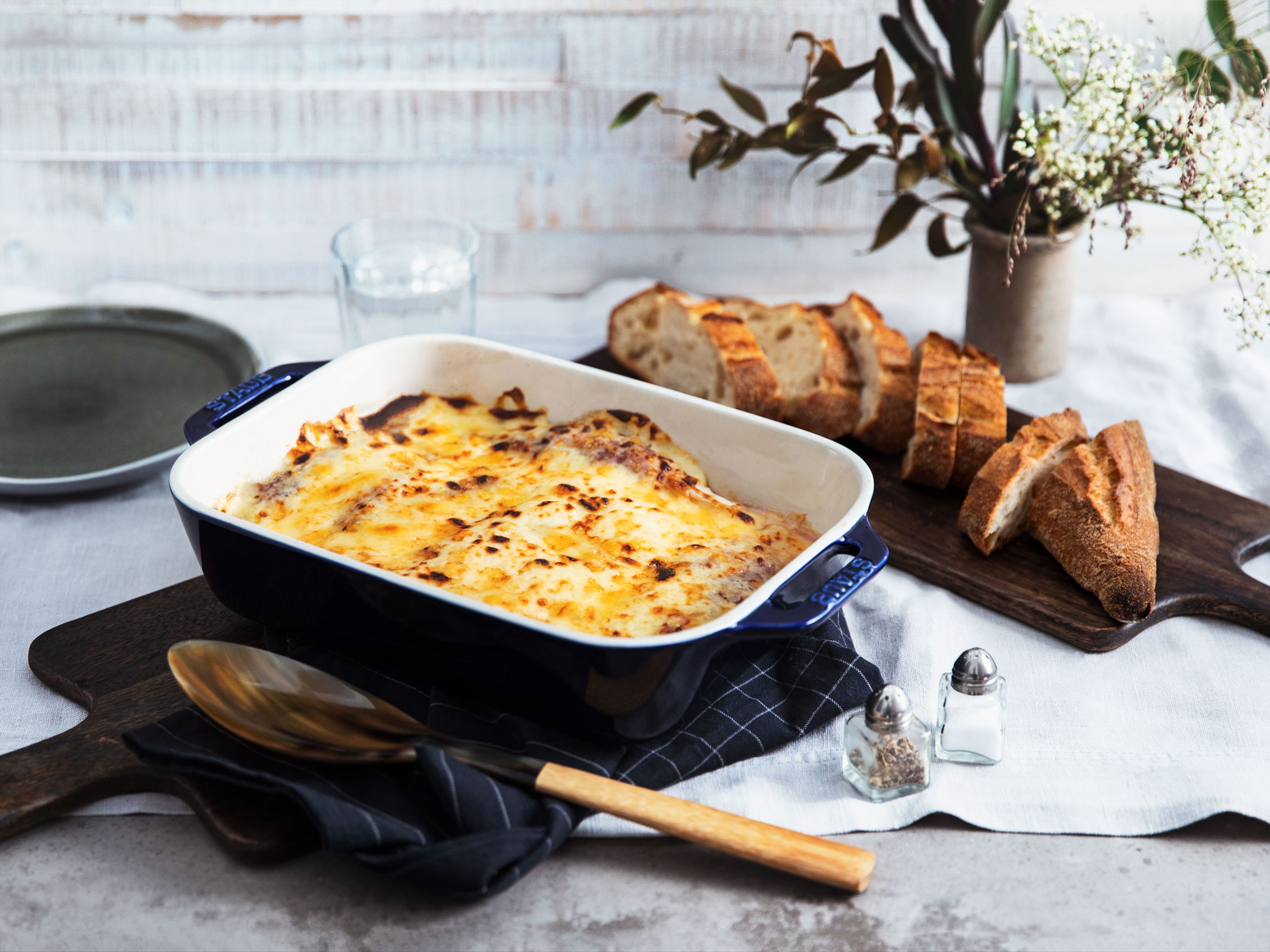 → Go to recipe
If you don't like the bitter flavor of endive, this recipe is a great starting point for learning about the different flavor and texture to this leafy green. After this recipe, the only thing you'll associate with endive is its tender, buttery, and creamy texture—the perfect combo with prosciutto. Upgrade your weeknight dinner and give this a try.
Macaroni casserole with mozzarella and anchovy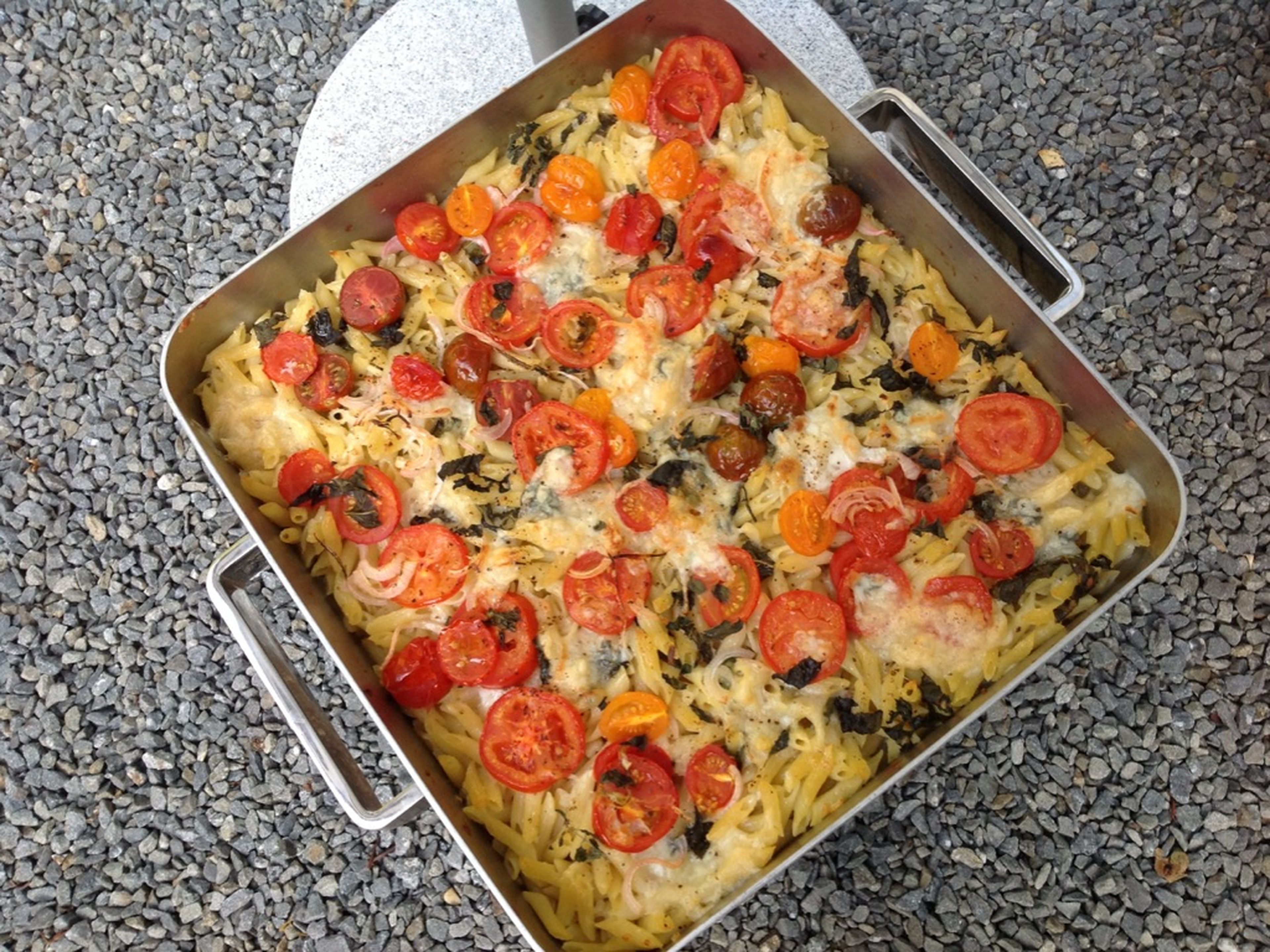 → Go to recipe
No one would say no to macaroni—which always reminds me of childhood—so why not infuse these two amazing things (yes, I mean macaroni and casserole!) together? This macaroni casserole is full of tangy and cheesy goodness. When I enjoy this dish on my balcony with a gentle breeze(the breeze is even salty!), I feel like I am standing in front of the Mediterranean Sea.
Meatless Casseroles Are just as Good:
Pumpkin-spinach gratin with crispy Parmesan crust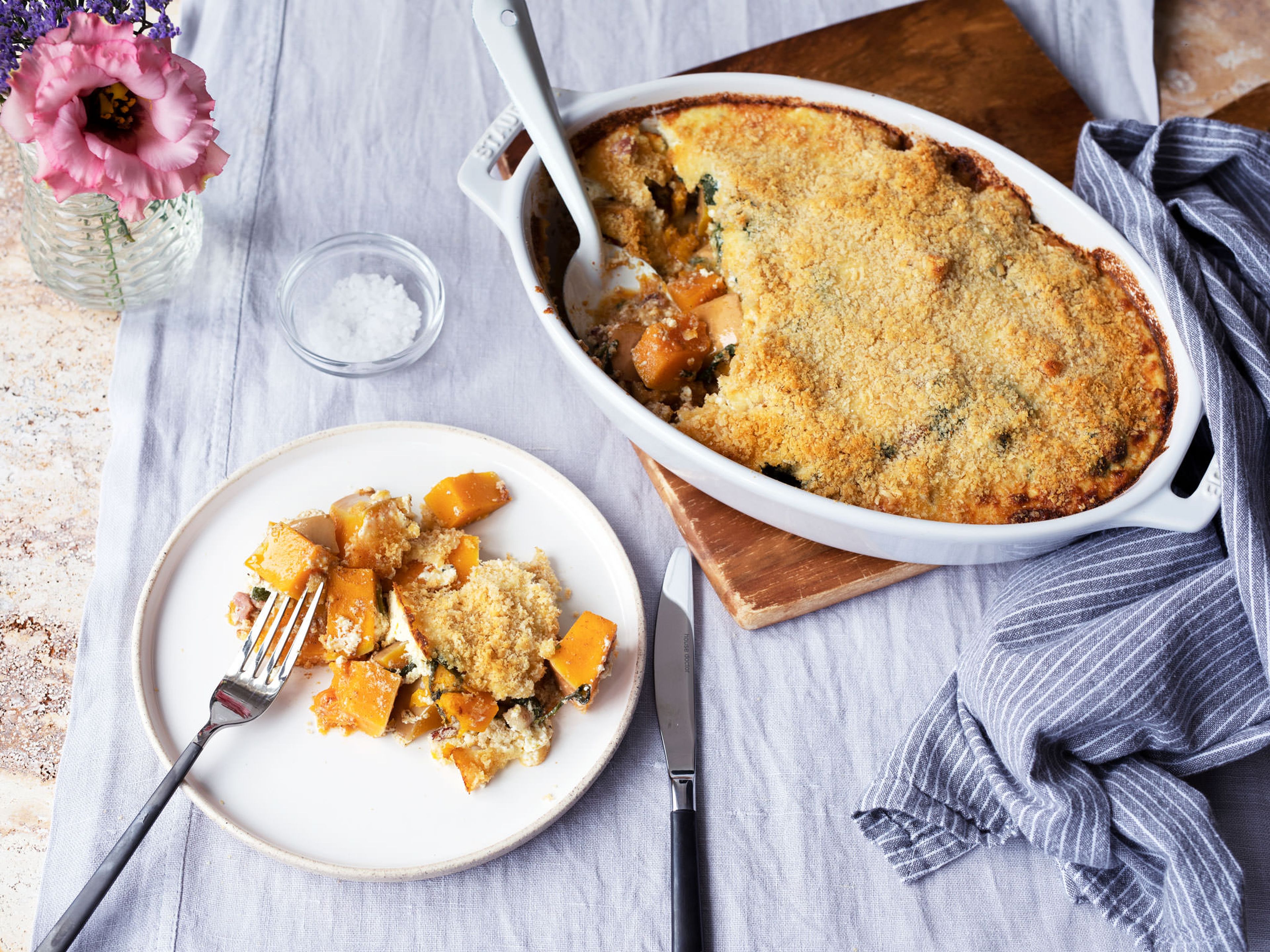 → Go to recipe
If you are an old fan of Kitchen Stories, you will know pumpkin is one of our in-season foods for this month. To commemorate the season of pumpkins, I want to recommend this tasty and rich casserole to you. The Parmesan crust provides extra crispy texture that'll have your fingers crawling back to the baking dish.
Pesto baked rigatoni with mushrooms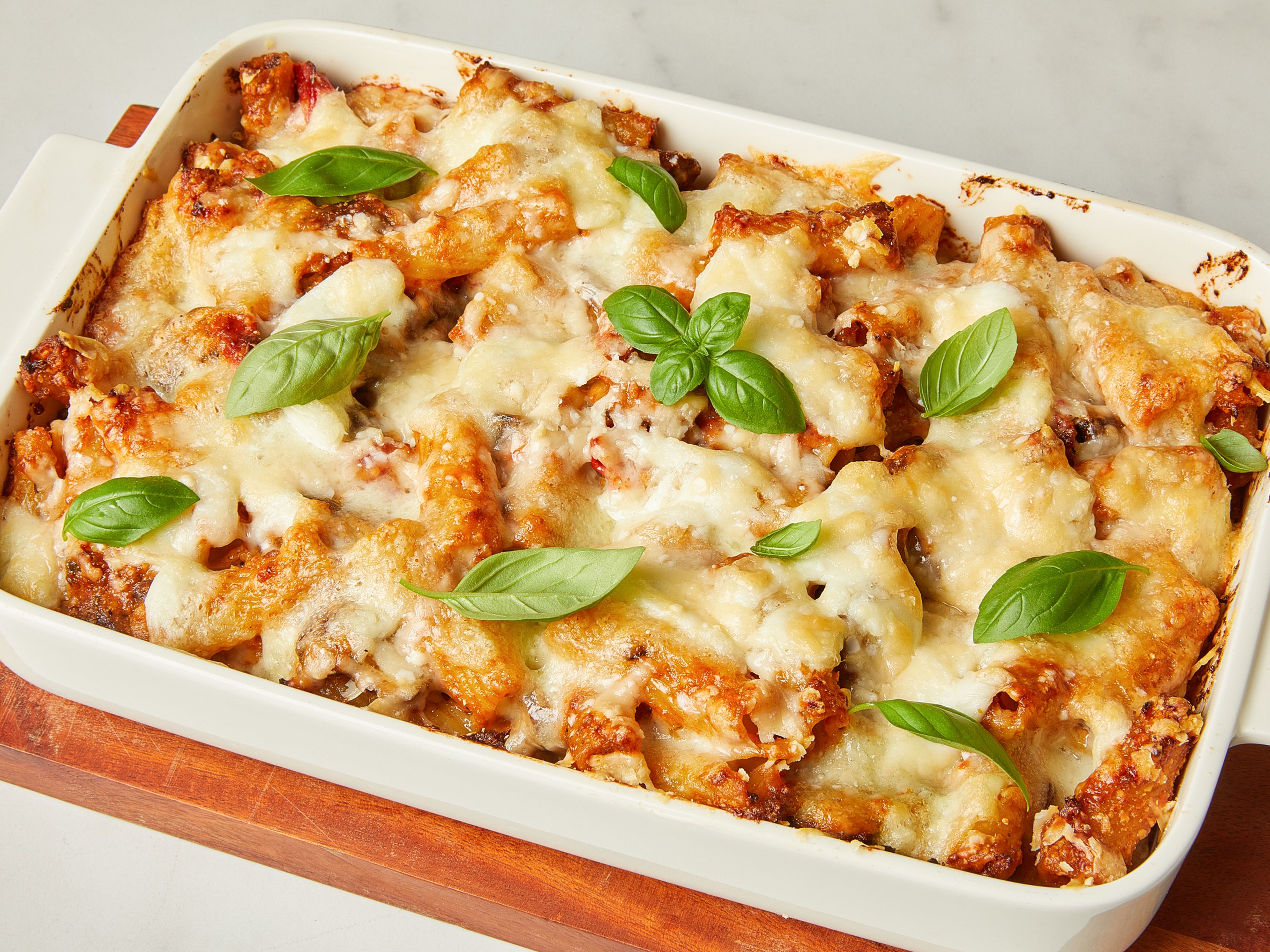 → Go to recipe
This dish is real comfort food and a great option for weeknight dinners, as it's easy to make and takes no time to prepare. Feel free to take your favorite cheese, whether it's buffalo mozzarella, feta, cheddar, or any other cheese, and pile it on top of the dish!
Cheesy potato and leek casserole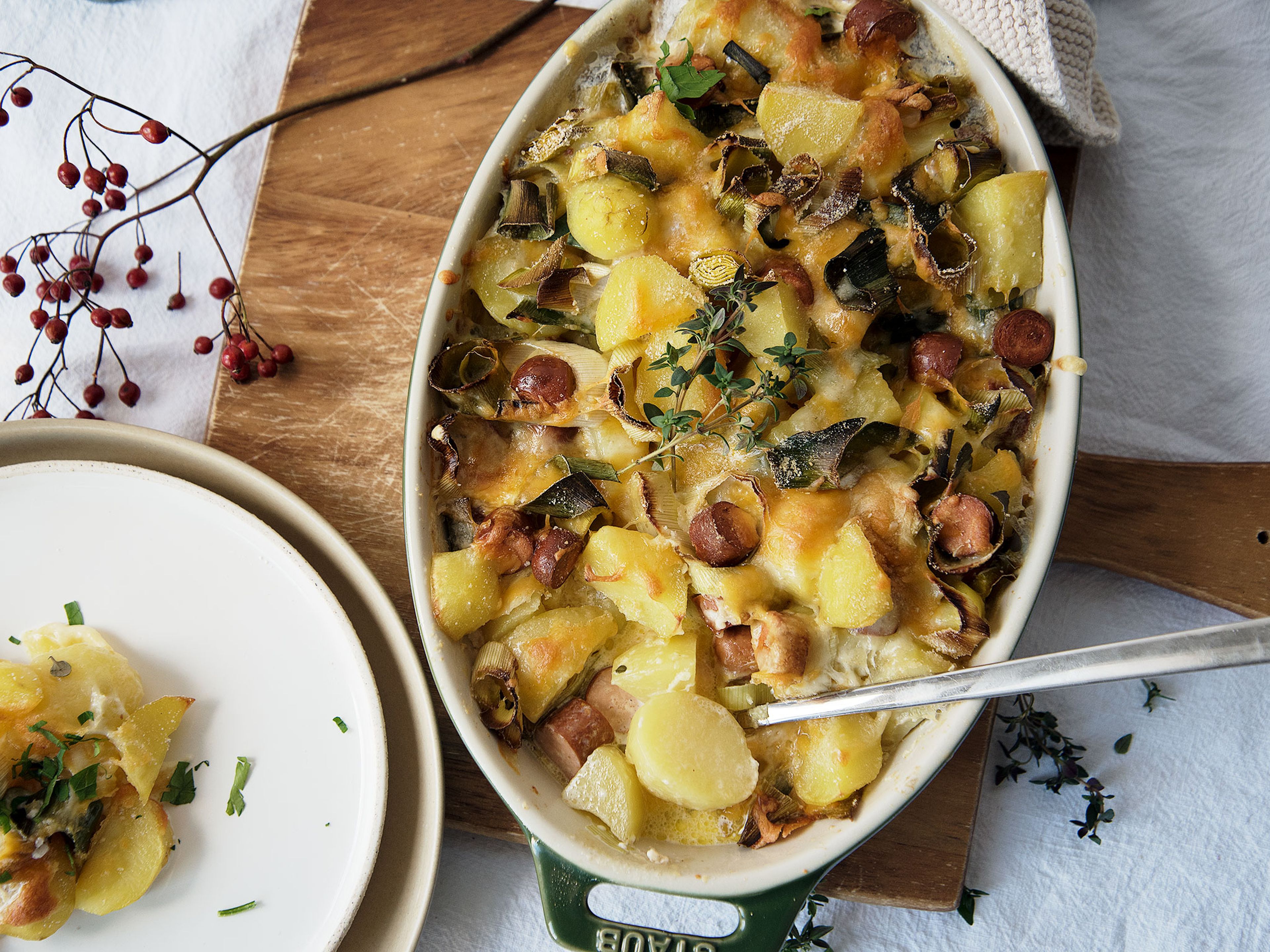 → Go to recipe
This recipe is for potato lovers. Peel and pre-cook the potatoes, then throw all the ingredients together into a casserole dish. Don't forget to use butter to grease the bottom of the pan. The mixture of potatoes and sliced leeks is incredibly good. More tips: Use butter-toasted Japanese panko to replace ordinary breadcrumbs for a more delicious and crunchy casserole.
Provençal tomato and summer squash gratin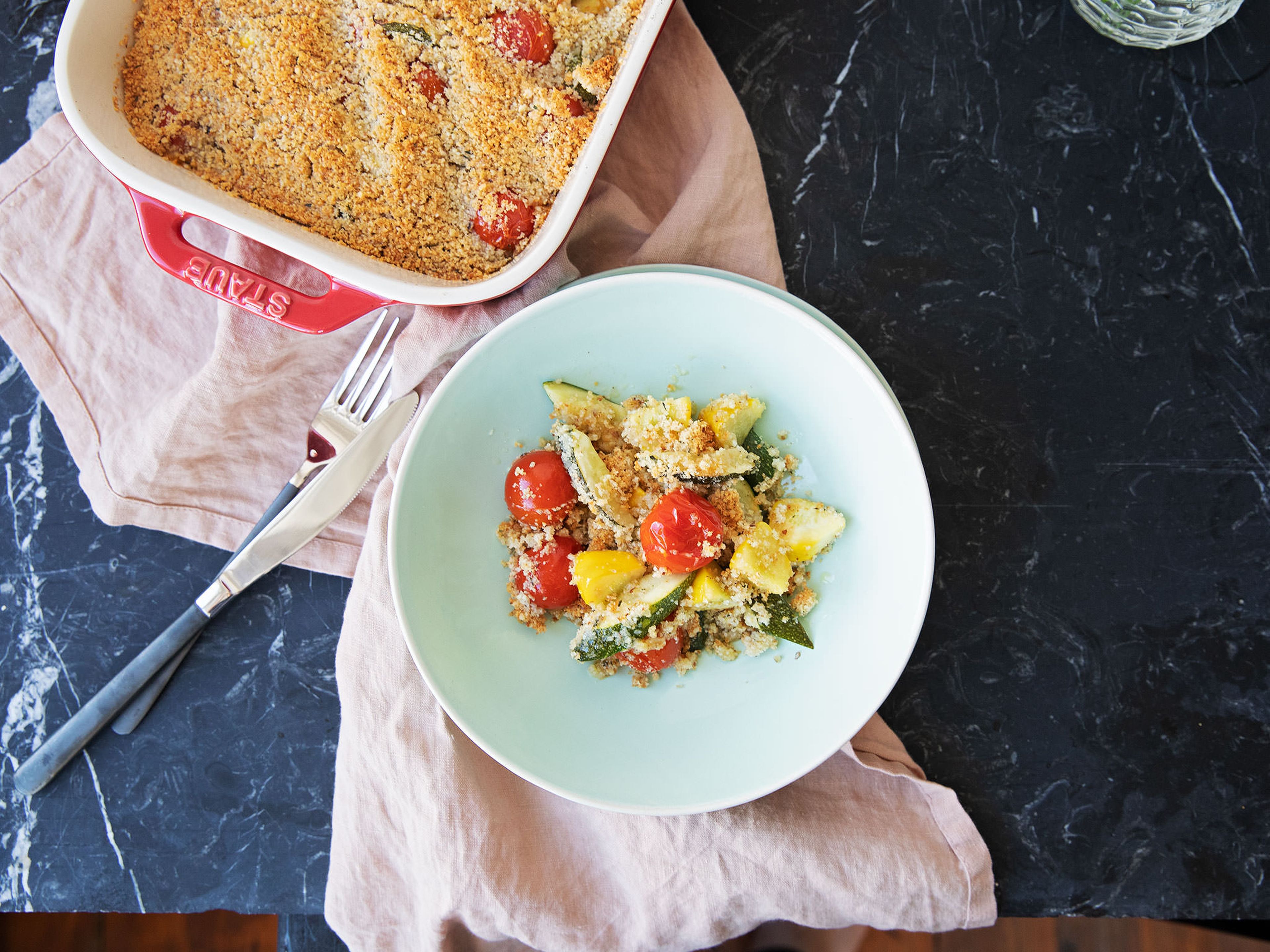 → Go to recipe
More pumpkins and squash! This French-inspired casserole dish doesn't require extremely fancy ingredients. But what makes it so irresistible? The answer is the Pecorino-hazelnut mixture drizzled on top!
French vegetable tian
→ Go to recipe
Tian is a classic dish from southern France. There are no limitations to this dish—feel free to use any veggies that you like! Normally Tian is served with side dishes such as grilled meat or fish, but you can skip this step and use vegetarian sausages or tofu as alternatives. For the vegan version: Just skip the cheese.
Published on September 20, 2019
More delicious ideas for you