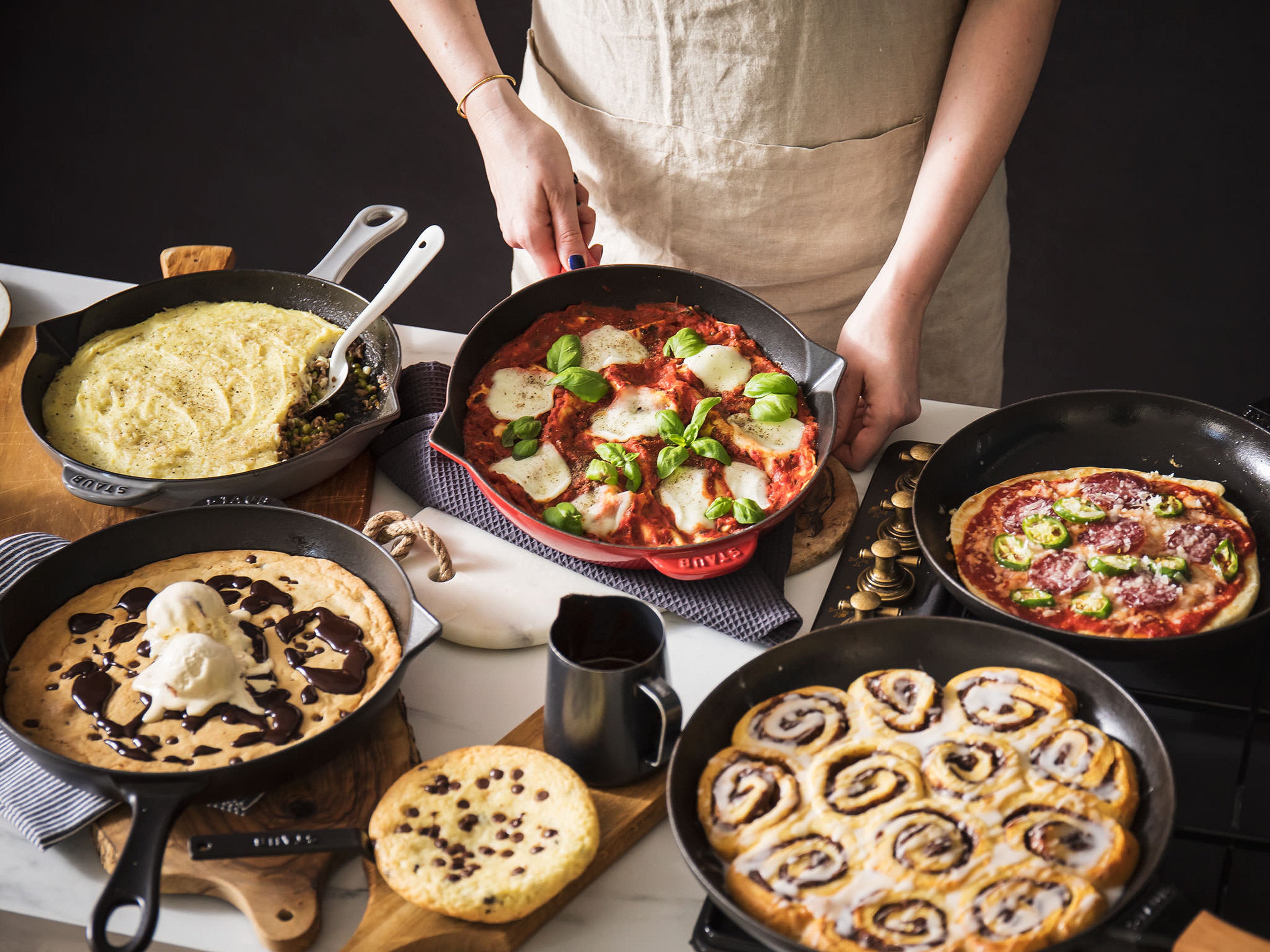 5 Ingenious New Ways to Use a Cast Iron Pan
You'll love these easy, one-pan recipes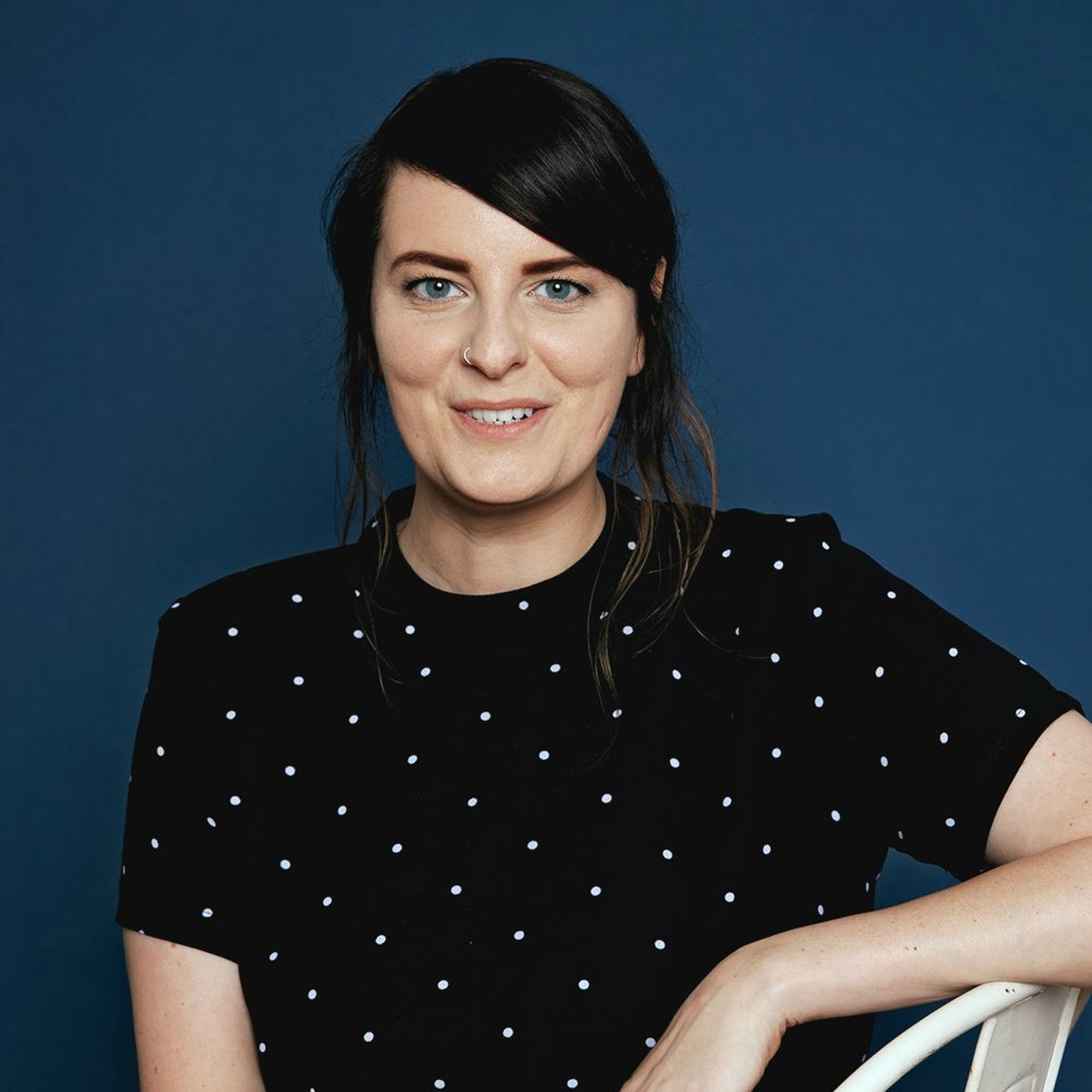 A frying pan is a kitchen must-have, vital and incredibly versatile for cooks of any level, and a cast iron one is even better when it comes to stove-to-oven agility. Perfect for preparing meats or vegetables, you may not realize that this humble but indispensable kitchen tool is also ideal for many other culinary uses. From easy one-skillet pizzas to giant skillet cookies—this multi-use wonder is the only thing you need to make your favorite recipes with minimal cleanup. While we recommend using a cast iron pan for the following recipes, but you can try swapping out for a normal frying pan.


Looking for an easy dinner without a pile of dishes or trying to skip preheating the oven on hot summer days? Break out your favorite frying pan tonight and try these 5 easy, one-skillet recipes!
Skillet lasagna
Forget thinking of lasagna as a day-long event and turn instead to your cast iron pan for this Italian classic.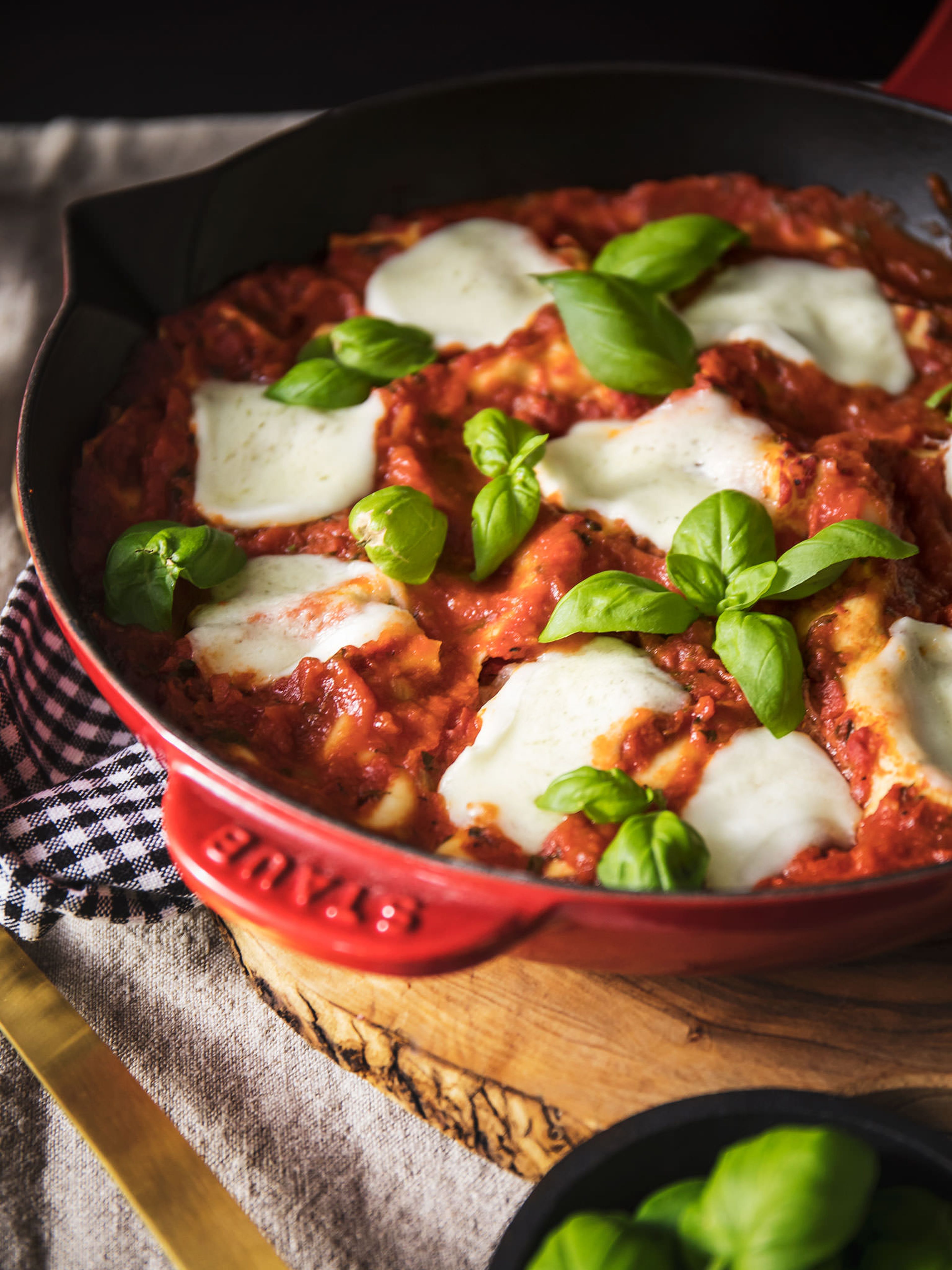 Preparing lasagna from start to finish on a busy weeknight is practically unheard of. But with the help of a handy cast iron, it's quick and easy! Simply layer your favorite lasagna recipe into a cast iron pan instead of a baking dish and it comes together in just 30 minutes on the stovetop. Quick and comforting, this recipe is sure to become a new weeknight favorite.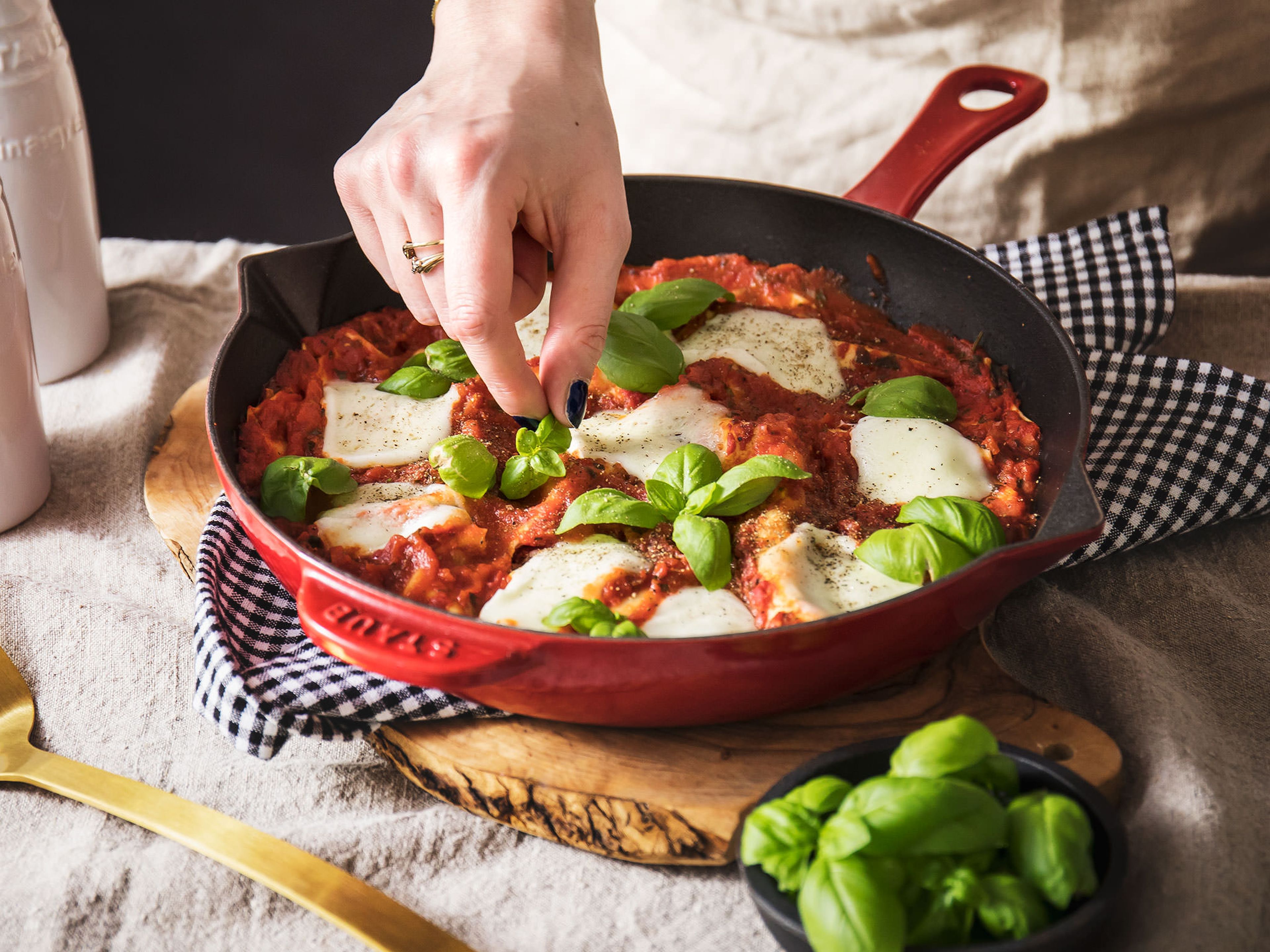 Skillet-baked chocolate chip cookie
A cookie in a skillet? Yes, you heard that right! Unlike making a traditional batch of cookies, this technique doesn't require baking or cooling—allowing you to satisfy your sweet tooth that much faster.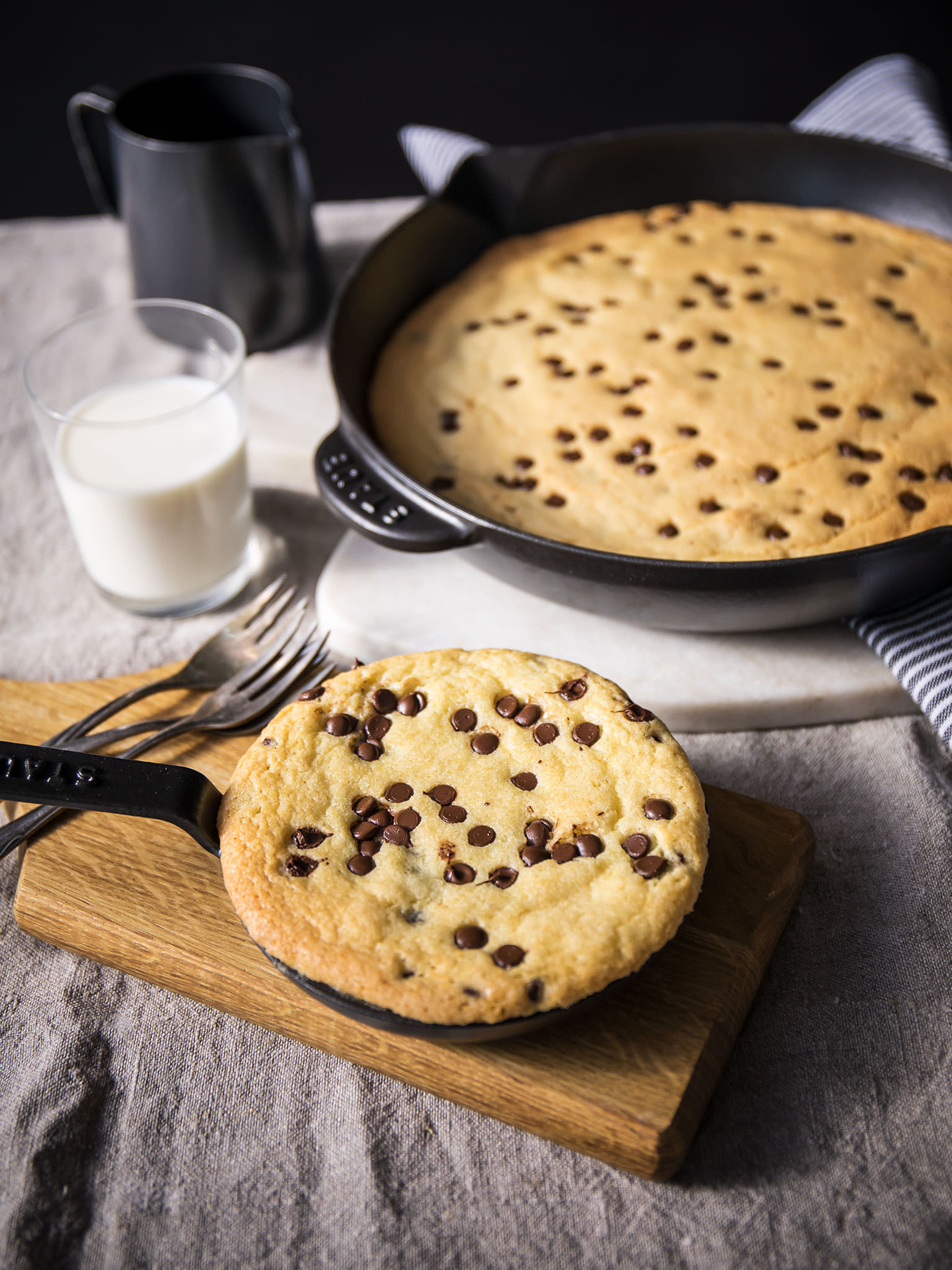 Chocolate chip cookie dough baked in a single cast iron pan will get you a giant, soft, and unbearably gooey cookie with a nice crisp crust on the bottom and sides. Top if off with vanilla ice cream and warm chocolate sauce, and you've got a dream come true. Try it with your favorite cookie, and you might never want to make them without a cast iron pan again.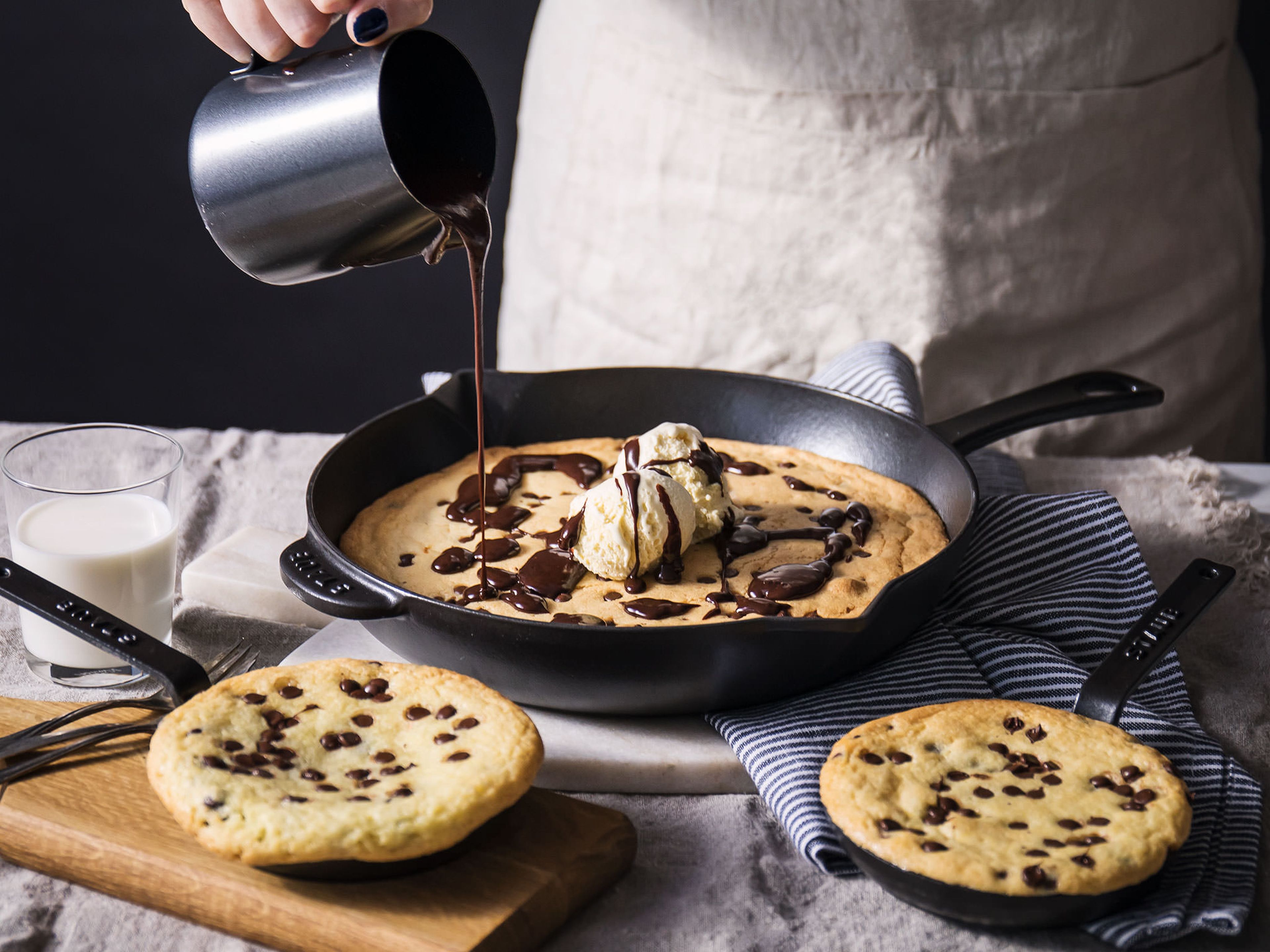 Start with preparing your cookie dough and generously coat your pan with some soft butter—this will help create a rich, crispy-fried crust. Slowly heat your pan over low heat, then press the dough into the bottom in an even layer. Don't try to speed up the cooking time by increasing the heat or you might burn the bottom of the cookie.
Skillet Cookie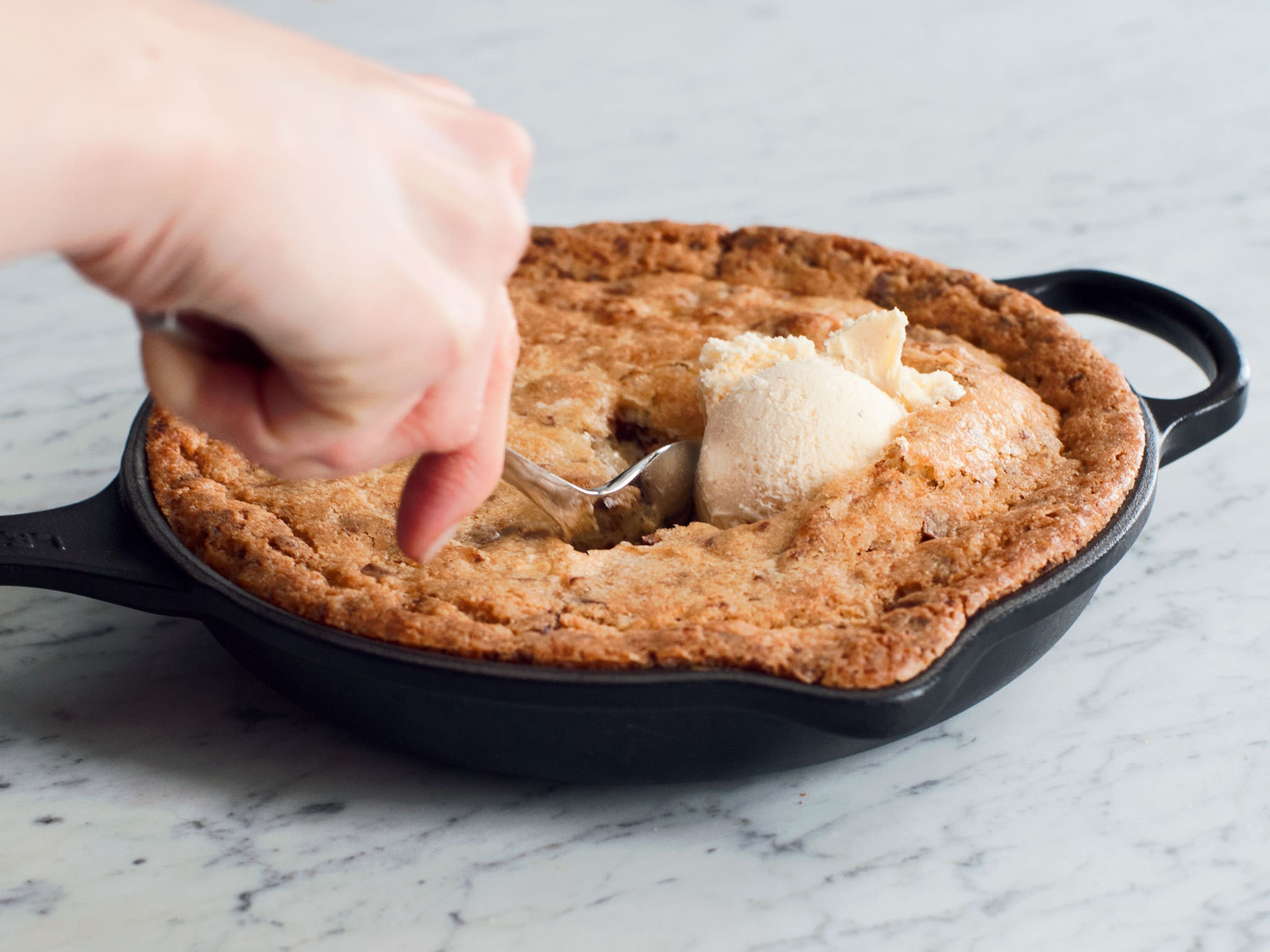 → Go to recipe
The cooking time will vary depending on the type and size of pan you use and your heat source, but it should take 30 – 40 minutes. You can also bake it in the oven at 180°C/360°F for 20 – 30 minutes if you want to speed up the process, covering the top loosely with foil if it's getting too brown.
Cast iron pan pizza
Yet another reason to love cast iron: Skillet pizzas!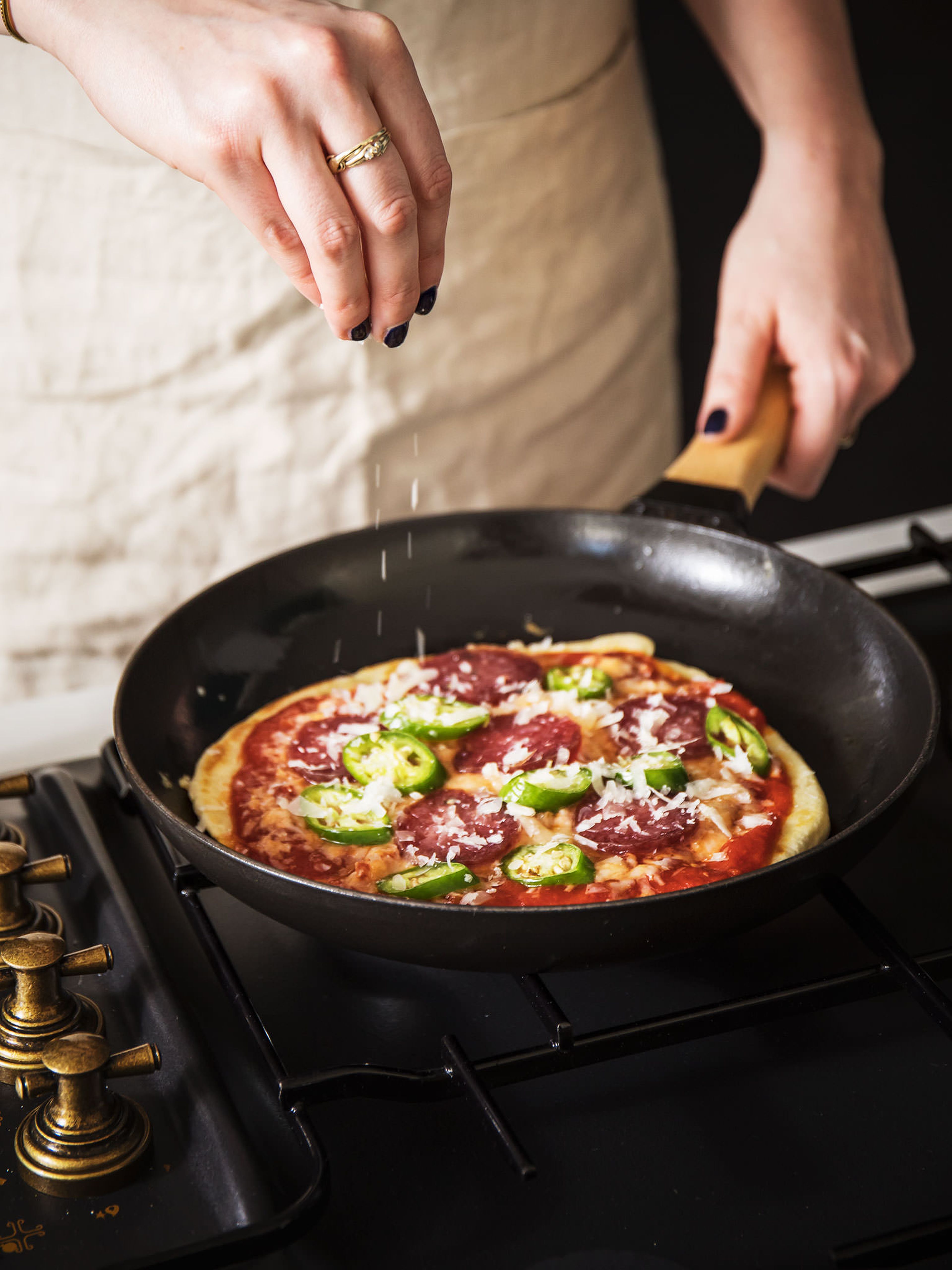 You can use your favorite pizza dough recipe or store-bought dough. Start by cooking the pizza crust in a preheated pan over high heat for approx. 2 minutes, then flip and reduce to medium heat for a pillowy soft, yet sturdy and crispy crust. Pile on the toppings as you see fit, but stick to this order for the best results: sauce, cheese, meat, veggies. Looks like pizza night just got a whole lot easier.
Easy skillet shepherd's pie
This one-pan shepherd's pie is loaded with savory lamb and fresh vegetables, then topped with creamy mashed potatoes and baked to perfection for a hearty and comforting dinner. Plus, the incredible homage to the classic Scottish dish is ready in just about half an hour.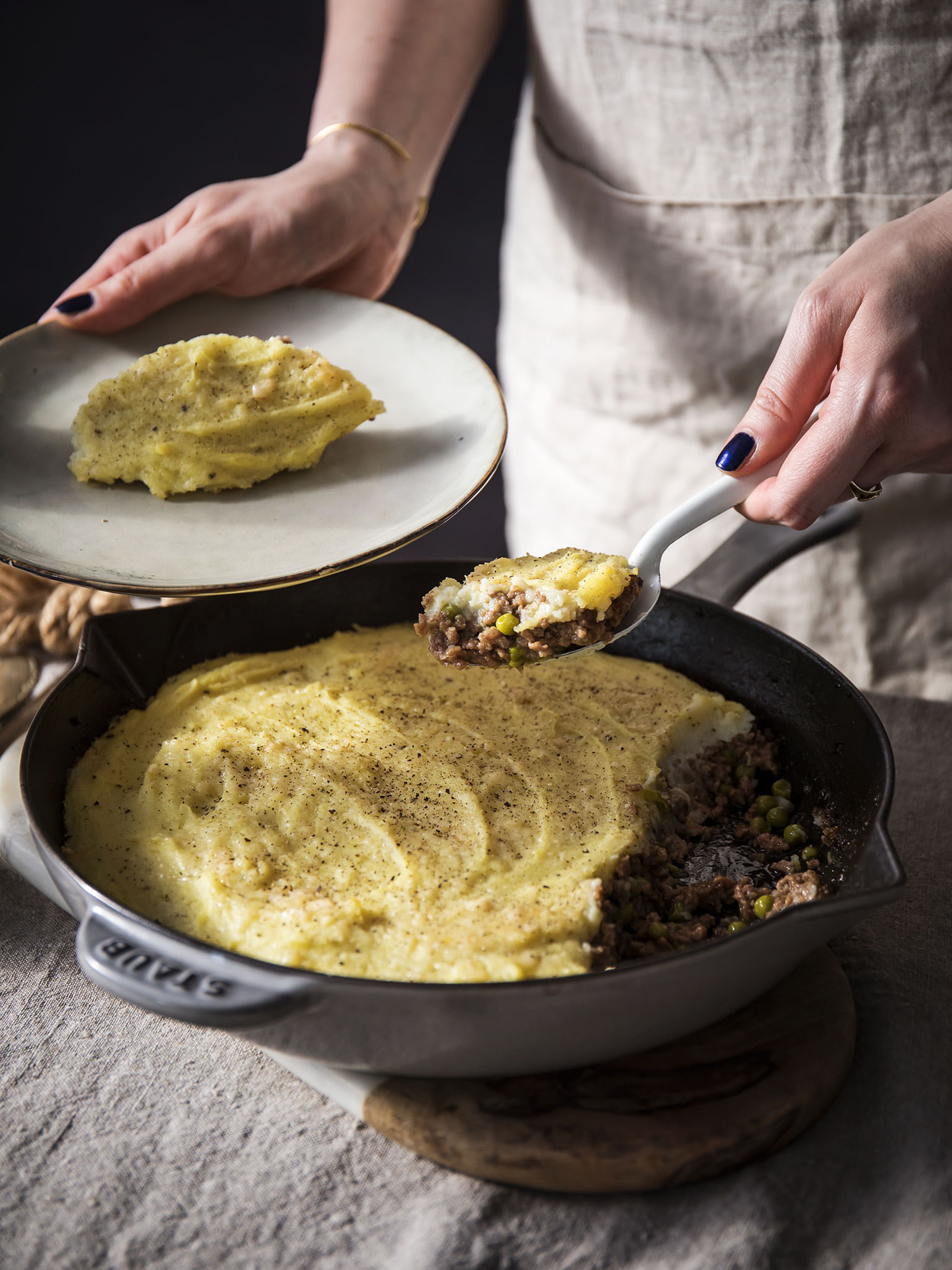 Cook the meat mixture in the skillet, top with a blanket of mashed potatoes, bake, and serve straight from the cast iron–it's a true one-pan meal.
Skillet cinnamon rolls
After preparing cinnamon rolls in a waffle iron, we were wondering if our favorite sweet rolls will also pass the skillet test. Of course, we were not disappointed. The skillet-baked cinnamon rolls turned out to be tender and soft with a slightly crisp bottoms and sides—practically perfect.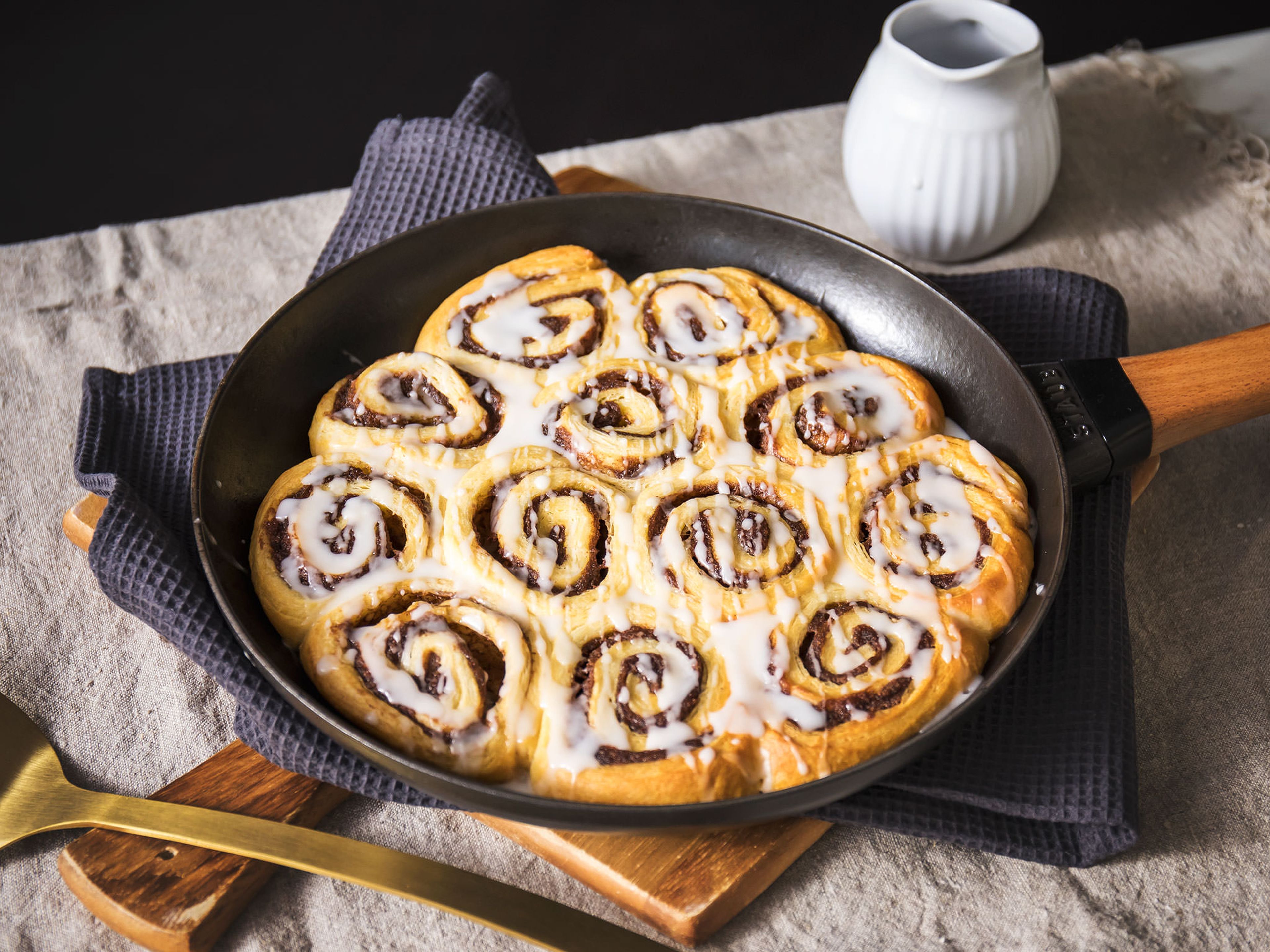 Like the skillet cookie, preheat the cast iron pan over low heat and then add your rolls and continue to bake or transfer to the oven. They require a bit of patience, but we promise you will not regret it—plus, your kitchen will smell fabulous in the meantime. Get your morning off to a sweet start and prepare these fluffy, delicious skillet-baked cinnamon rolls right away!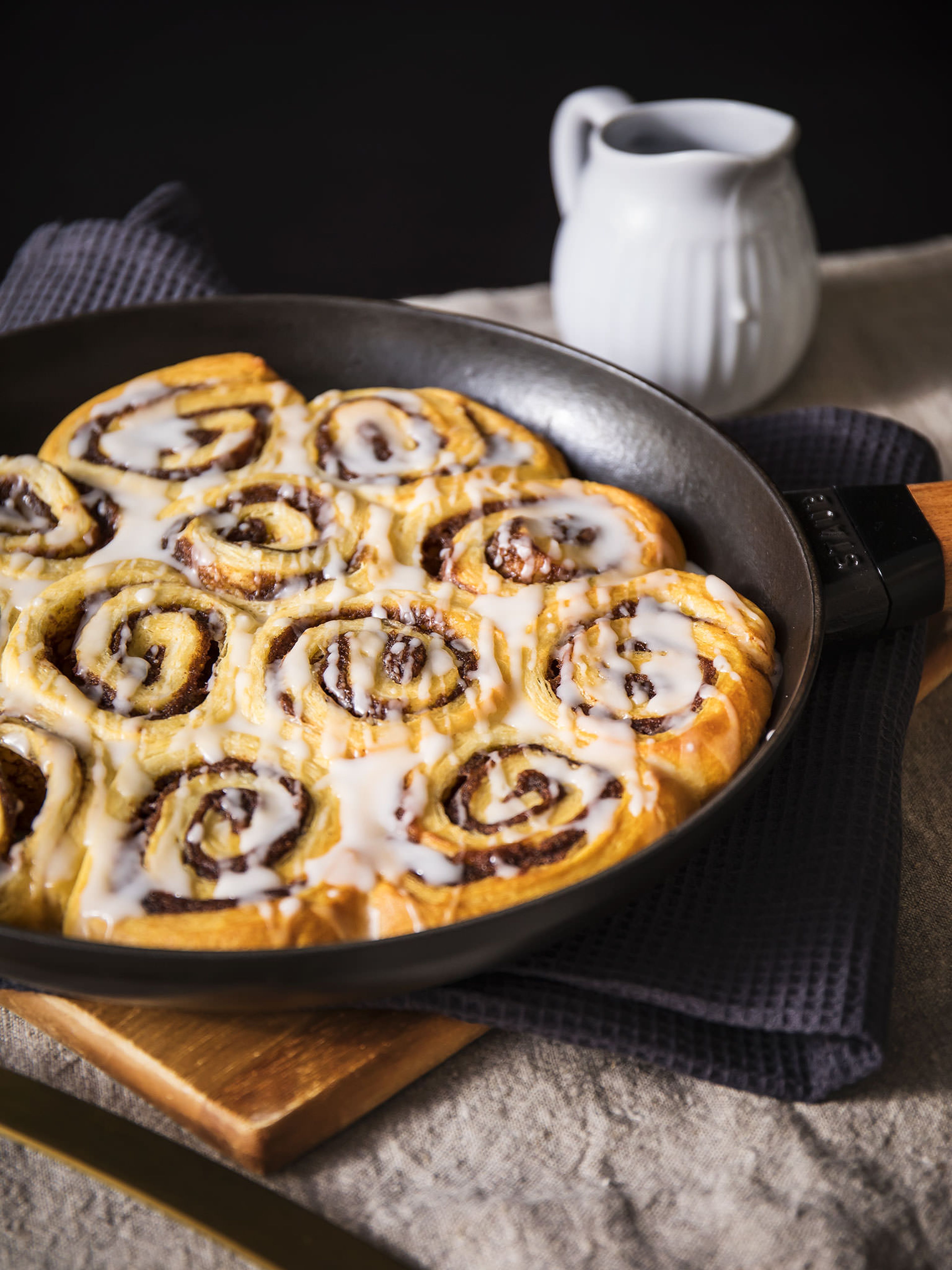 Would you try one of these one-skillet recipes? What unexpected dishes do you prepare in a frying pan? Tell us in the comments or upload your personal recipe to our app for everyone to enjoy!
Published on May 19, 2018
More delicious ideas for you