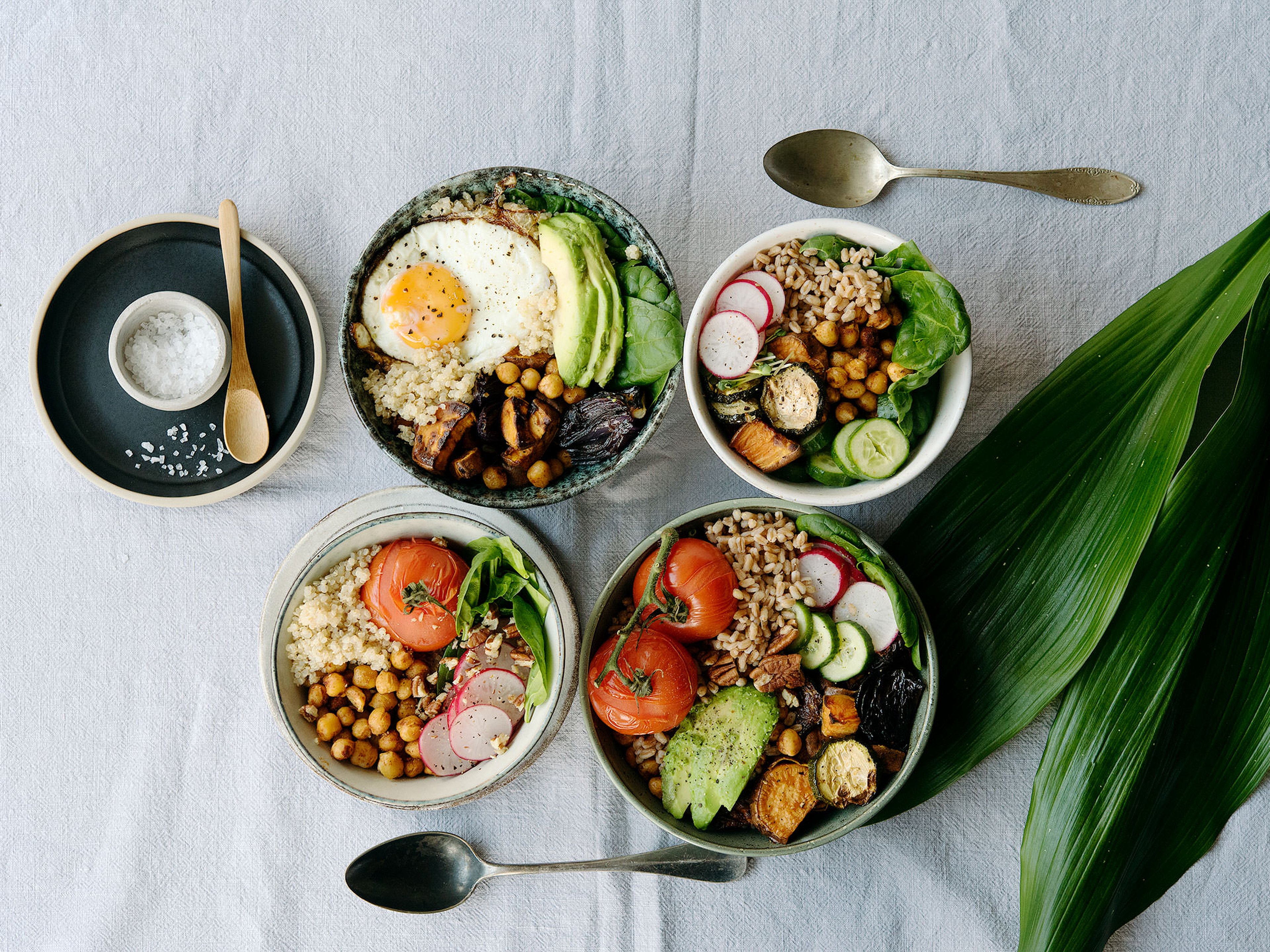 How to Start Cooking with Ancient Grains
For more interesting (and wholesome) dinners ahead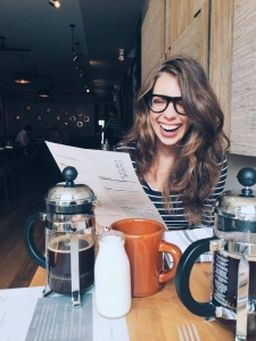 Today we have more options than ever before, more ability to enrich our diets and our taste buds with variety. You may think that the grain is the most basic and boring part of your meal, but have you tried farro, millet, quinoa, and spelt? These grains are not just the latest trend—we've been eating them for thousands of years, and it's time to re-introduce them to our diets.
If you haven't tried cooking with these grains yet, go get some now. Here's all you need to know and what to cook next!
Farro
Farro is an ancient and whole wheat grain that has been eaten by the Romans and those living in the Levant since thousands of years ago. Described as having a nutty flavor with a toothsome chew, farro is an easy-to-cook grain that is touted for its low gluten content and high fiber, B3, magnesium, and zinc.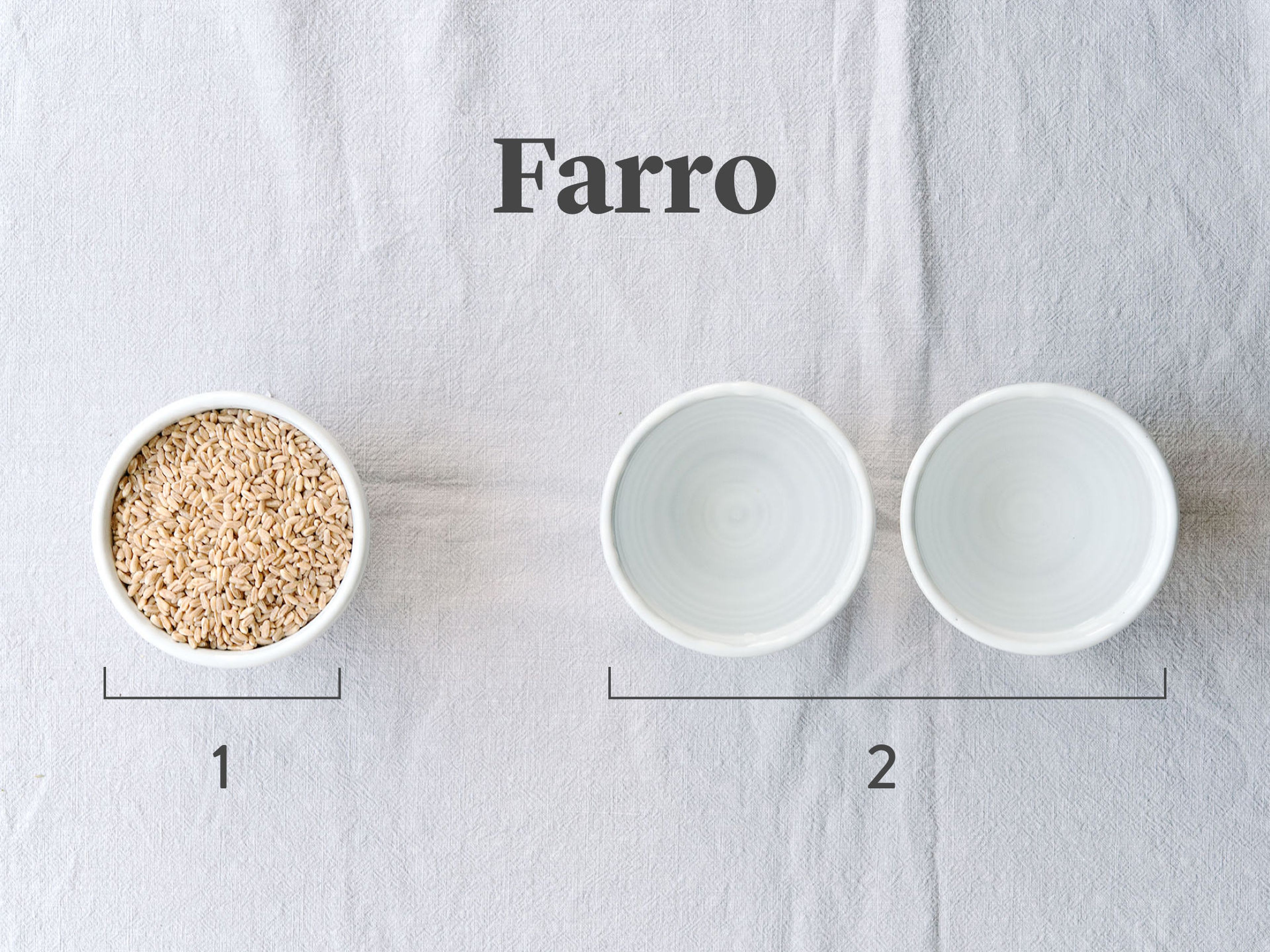 It is sold in three different ways—whole, semi-pearled, and pearled. When shopping for farro, look for semi-pearled or whole, as these are the products that maintain the most nutrition from the grain. Whole farro requires overnight soaking before you cook it in salted water, but it is the most nutritious one. We like to use semi-pearled farro since it still contains more of the nutritional germ and bran while also cutting down on cooking time, requiring approx. 30 minutes. Pearled farro has no bran, but is the fastest to cook, it only needs approx. 15 – 20 minutes.

Farro has more recently been a staple item of Northern Italian cuisine, used in soups, as an alternative grain in risottos, and even in desserts. Try our Italian Power Bowl for the best of nutritious farro and the tastes of Italy in one simple dish.
Italian power bowl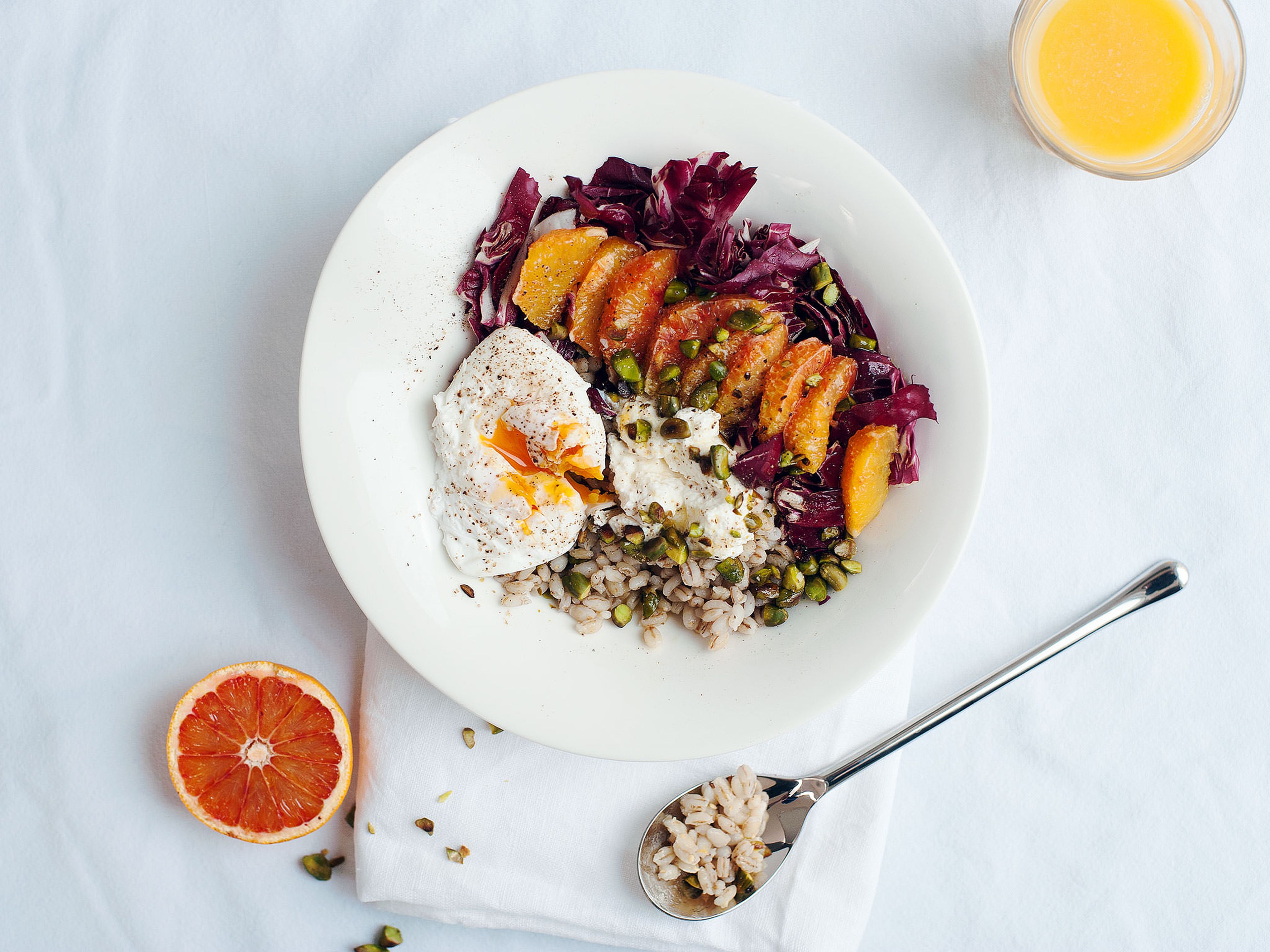 → Go to recipe
Spelt
Similar to farro, spelt is a wheatberry with a chewy texture and a toasted, nutty flavor. Often milled and used as a flour for its high protein content, complex flavor, and light texture in relation to whole wheat flour. It still contains high levels of fiber, as well as being a good source of iron. Soak the dry grain overnight, then use a ratio of 3 cups of liquid to 1 cup of dry grain. Bring to a boil and cook until tender, for approx. 45 – 60 minutes.

Check out our savory spelt options, like this easy Spelt Pasta with Goat Cheese and Spinach or a Leek and Apple Quiche with bacon, made with a spelt crust.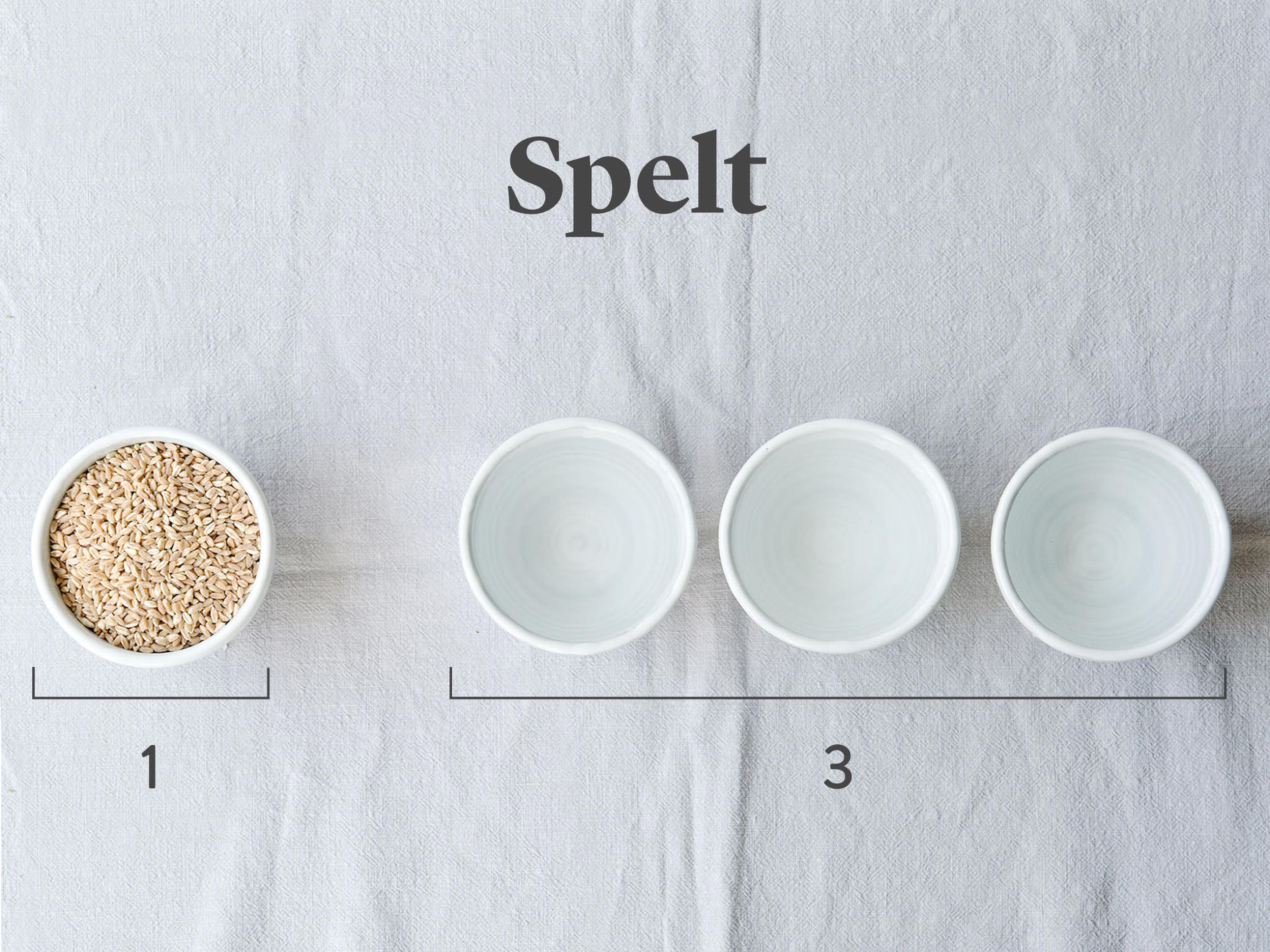 Spelt pasta with goat cheese and spinach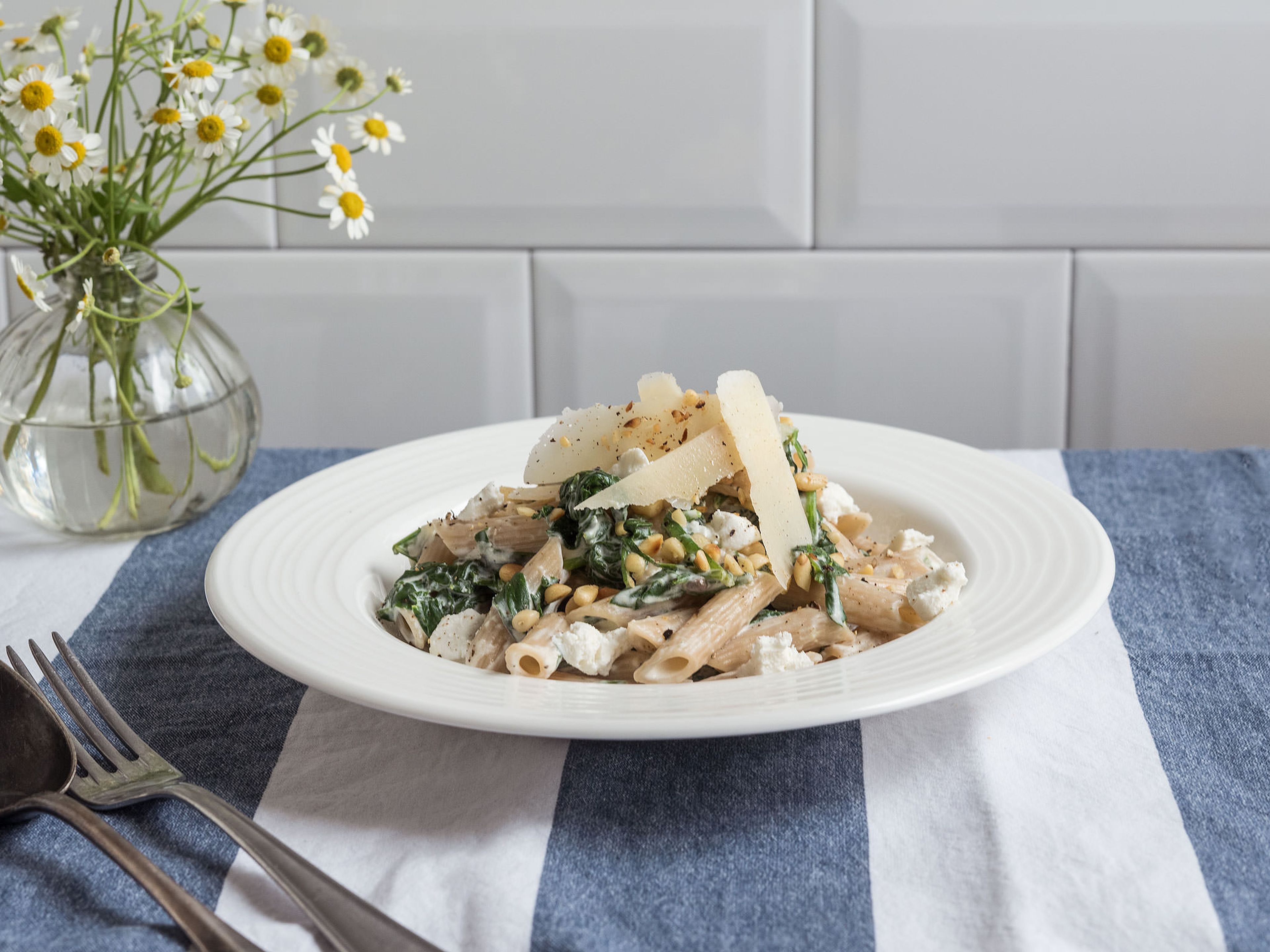 → Go to recipe
Leek and apple quiche with bacon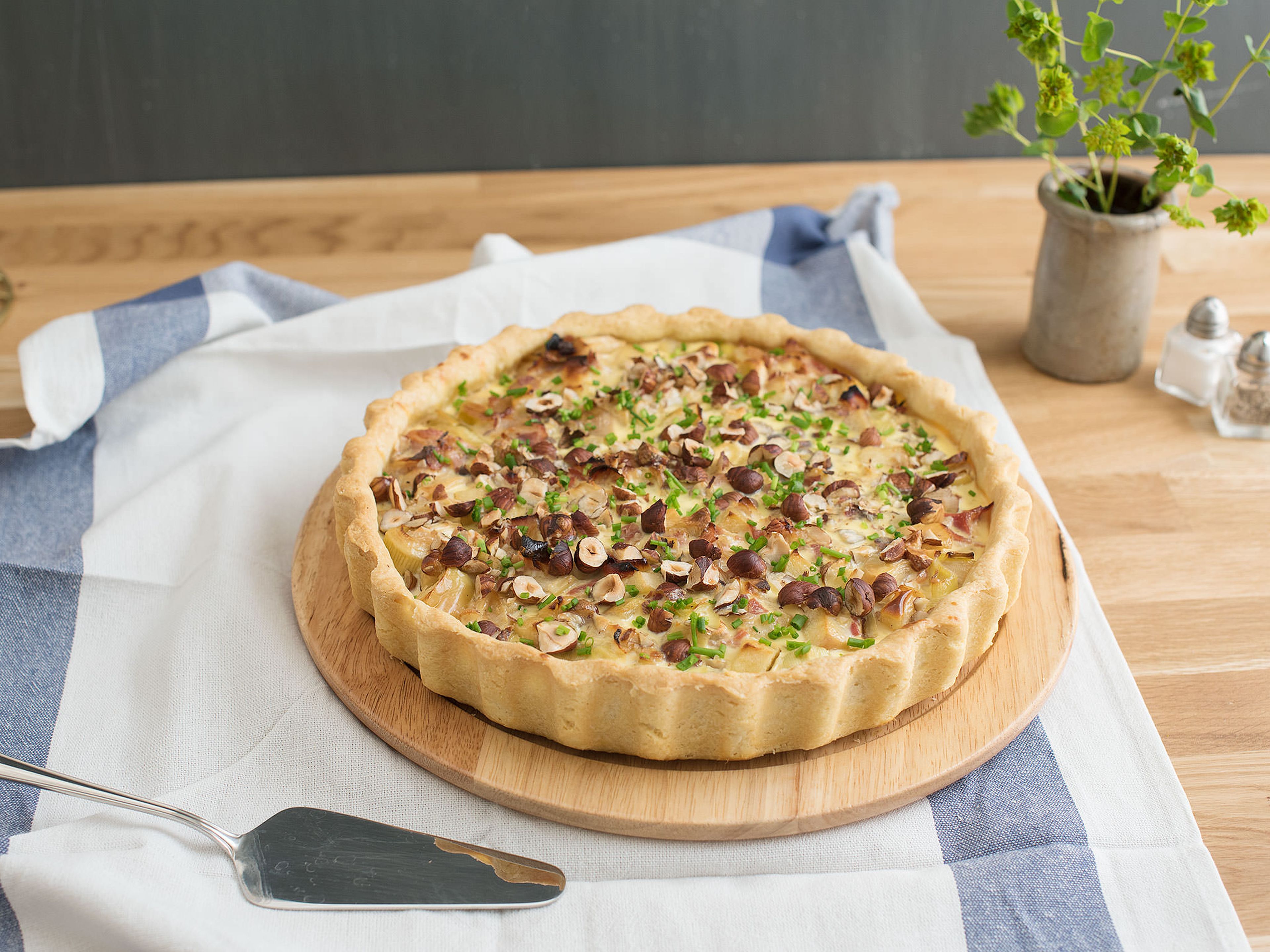 → Go to recipe
Millet
Millet is a gluten-free, mildly sweet-tasting seed. When cooked, it has a fluffy, delicate texture, similar to couscous, or can be turned into creamy, thick porridge. Its light flavor lends well to most seasonings, making it easily amendable to breakfast through dessert. Full of protein and magnesium, millet has much to recommend its consumption. It has been eaten for thousands of years by the nomads of Northern China and Africa, scattering the seeds as they travelled.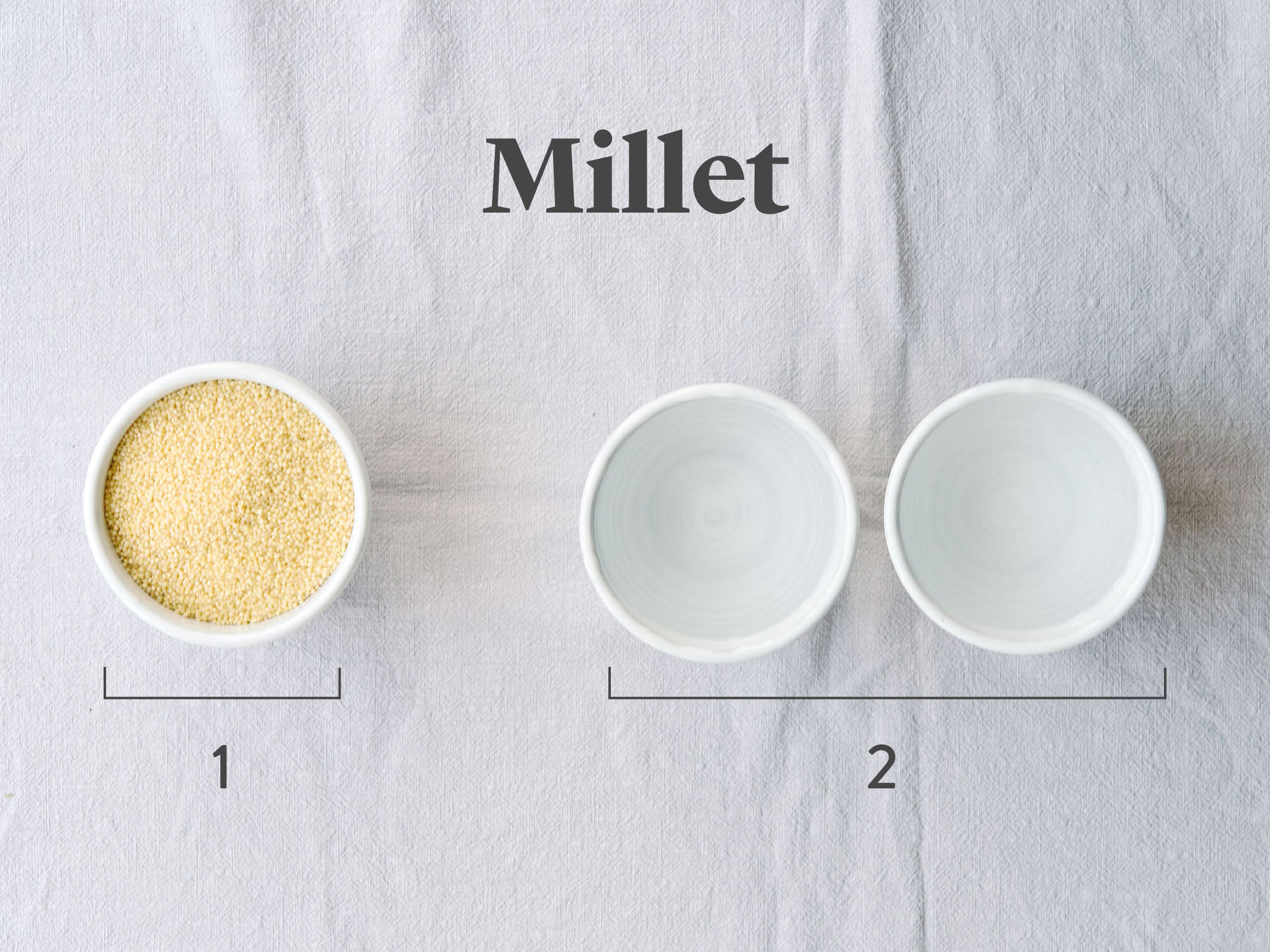 To cook, double the amount of liquid to millet. This will create a pilaf-like consistency, similar to couscous or quinoa. Cook for approx. 20 minutes and fluff with a fork. Millet can also be processed into flour, which makes it excellent for gluten-free breads and baking.

Why not make our millet maki as an alternative to your regular rice sushi rolls?
Millet maki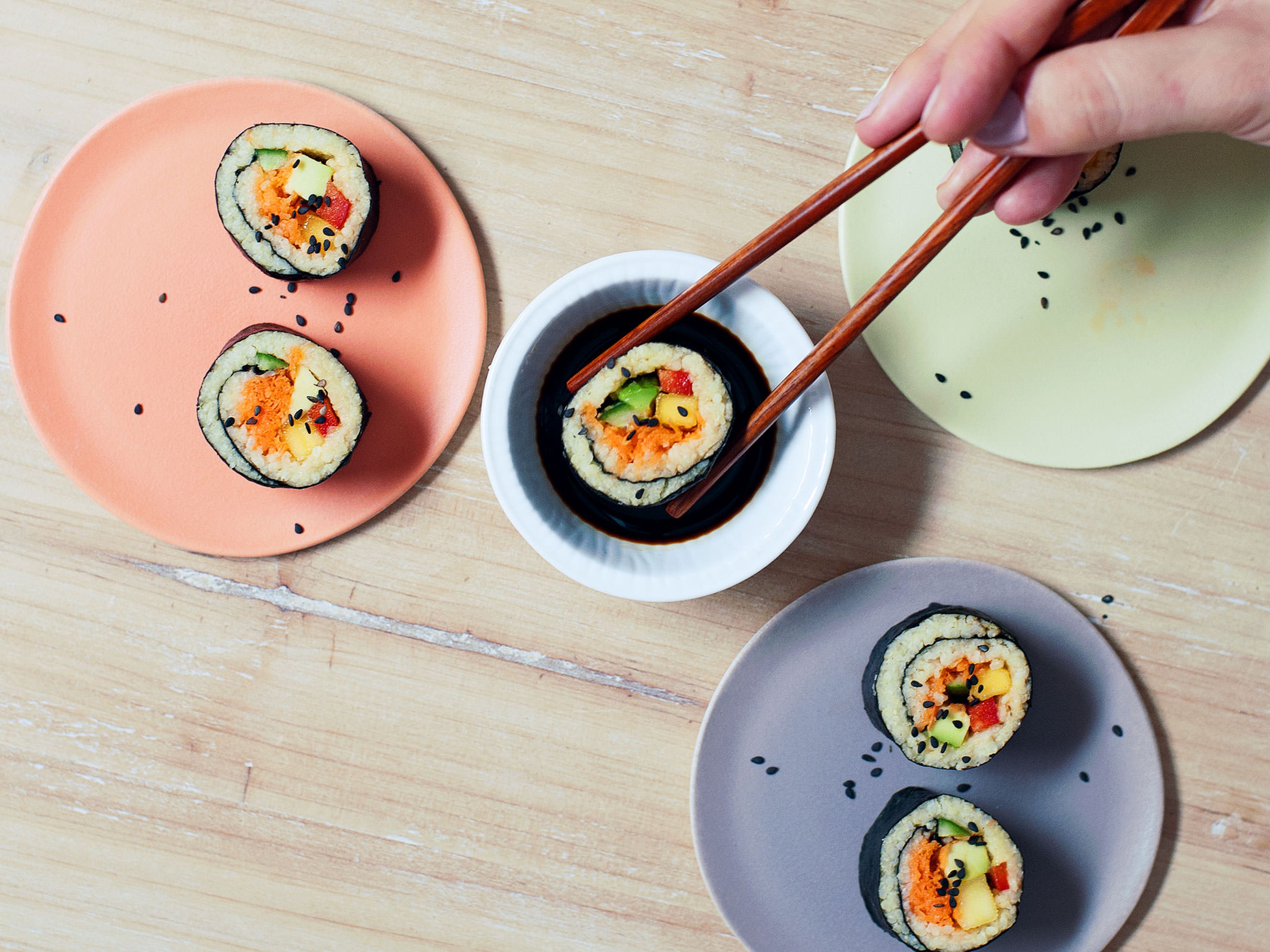 → Go to recipe
Quinoa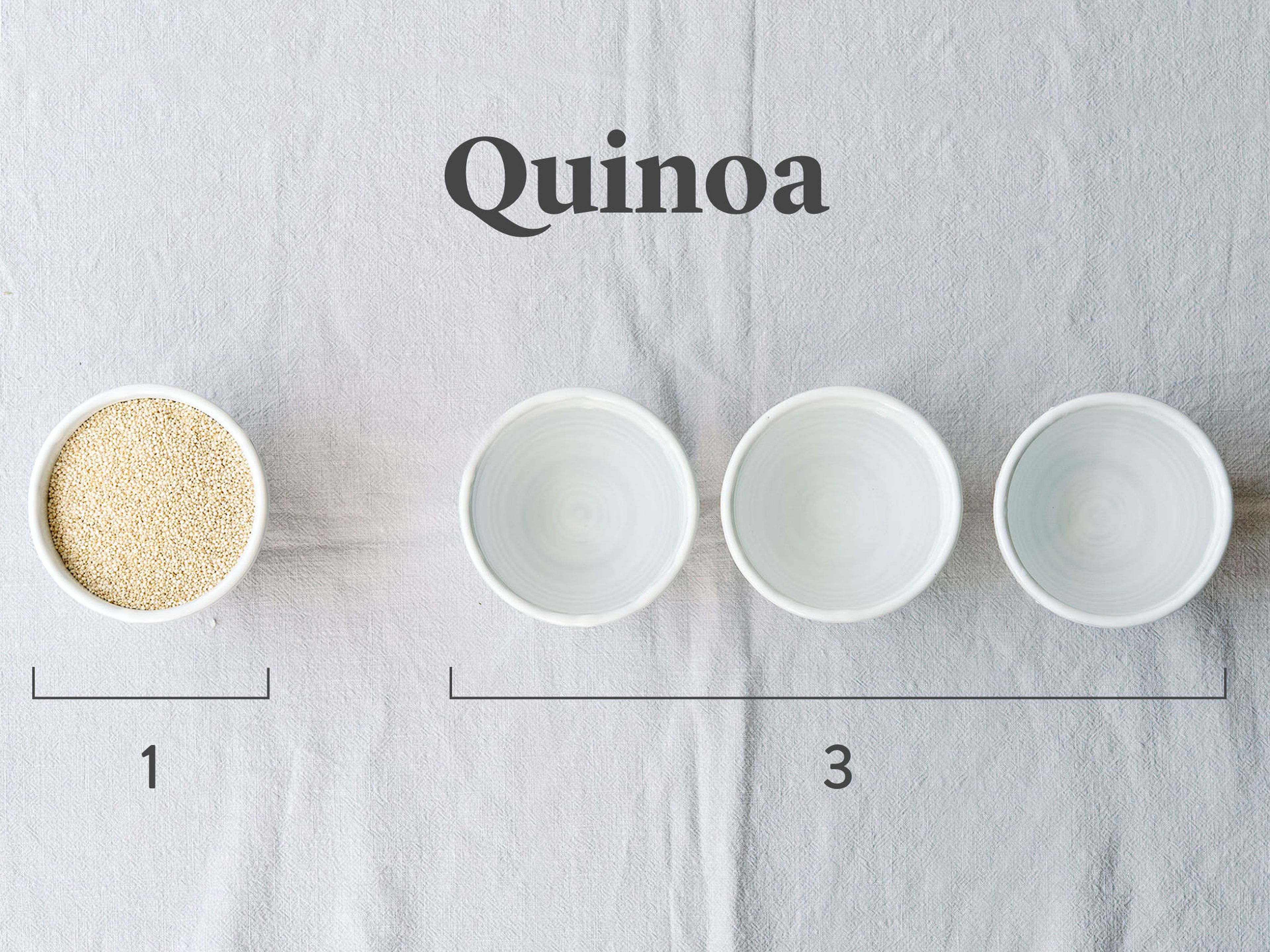 Another tasty and protein rich seed comes in the form of quinoa, arguably one of the most popular of the super-grains to join the regular kitchen rotation. Originally cultivated by the Incas, it was known as the "mother grain." Quinoa is a complete protein, containing all nine amino acids. It is gluten-free and high in fiber.

This is why it's an excellent way to add protein to your breakfast with a recipe like this creamy quinoa porridge, or add some creativity and fiber to your sweet tooth with our recipe for chocolate rum dessert.
Creamy quinoa porridge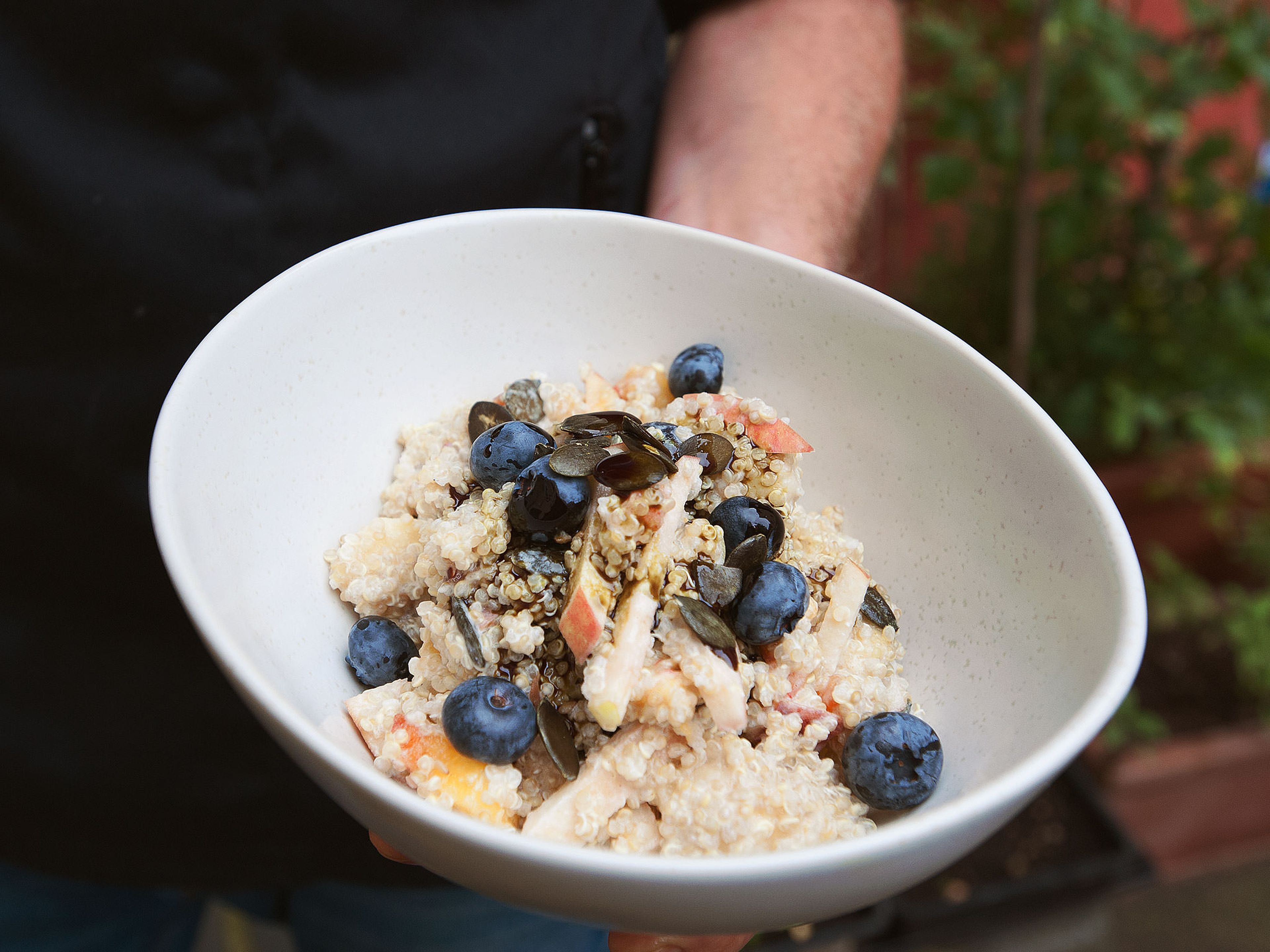 → Go to recipe
This starch is a delicately nutty and a subtly flavored choice that typically comes in three types: red, black, or white. All three types are prepared the same way, though each variety tastes slightly different. We recommend beginners to start with a white quinoa, which has the mildest flavor.

Rinse your quinoa first, as it has a naturally bitter coating called saponin, before cooking it. It requires a 3 to 1 ratio of liquid to dry quinoa and cooks approx. 15 – 20 minutes over low heat. Make sure to fluff your quinoa with a fork afterwards. You'll know that it's cooked through when the germ has separated or "popped" from the body of the quinoa seed. It should be soft and fluffy.
Chocolate rum dessert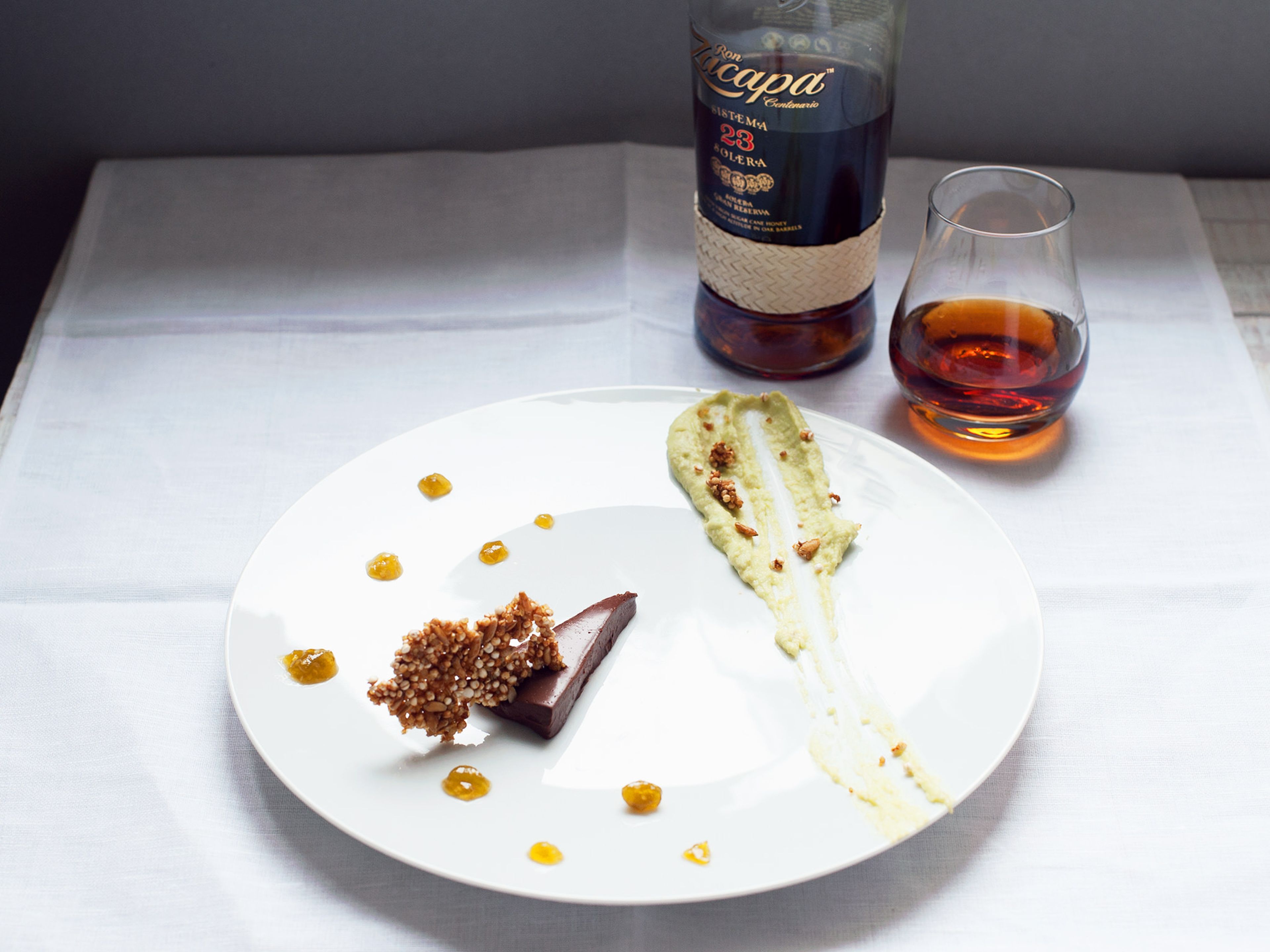 → Go to recipe
Are these ancient grains already part of your dinners? Share your favorite recipes in the comments or upload a picture of your creations for all to enjoy!
Published on January 27, 2018
More delicious ideas for you