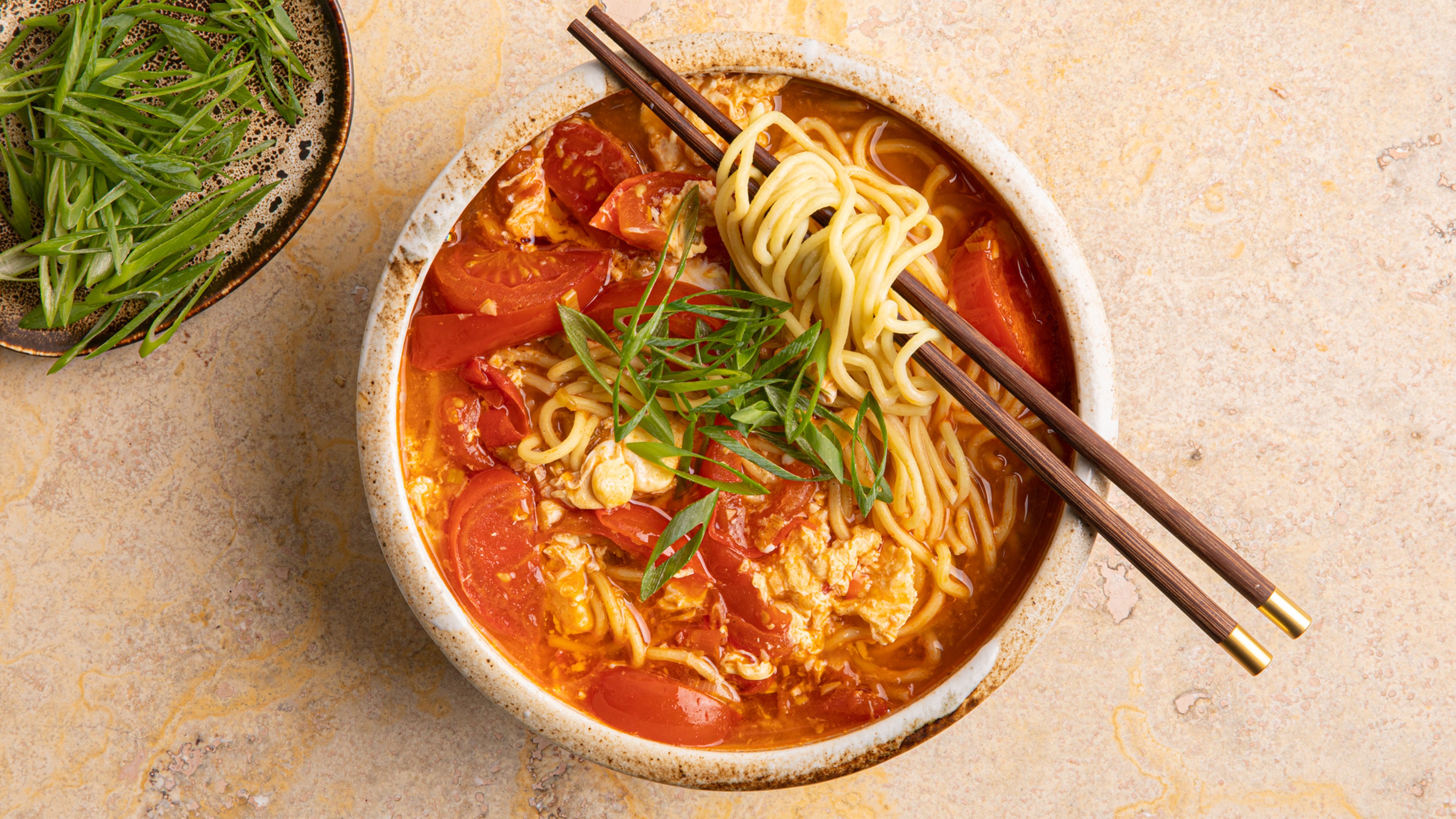 10 Tasty Recipes Under 2 Euro ($2.35) a Portion
Dishes that'll be there for you on a budget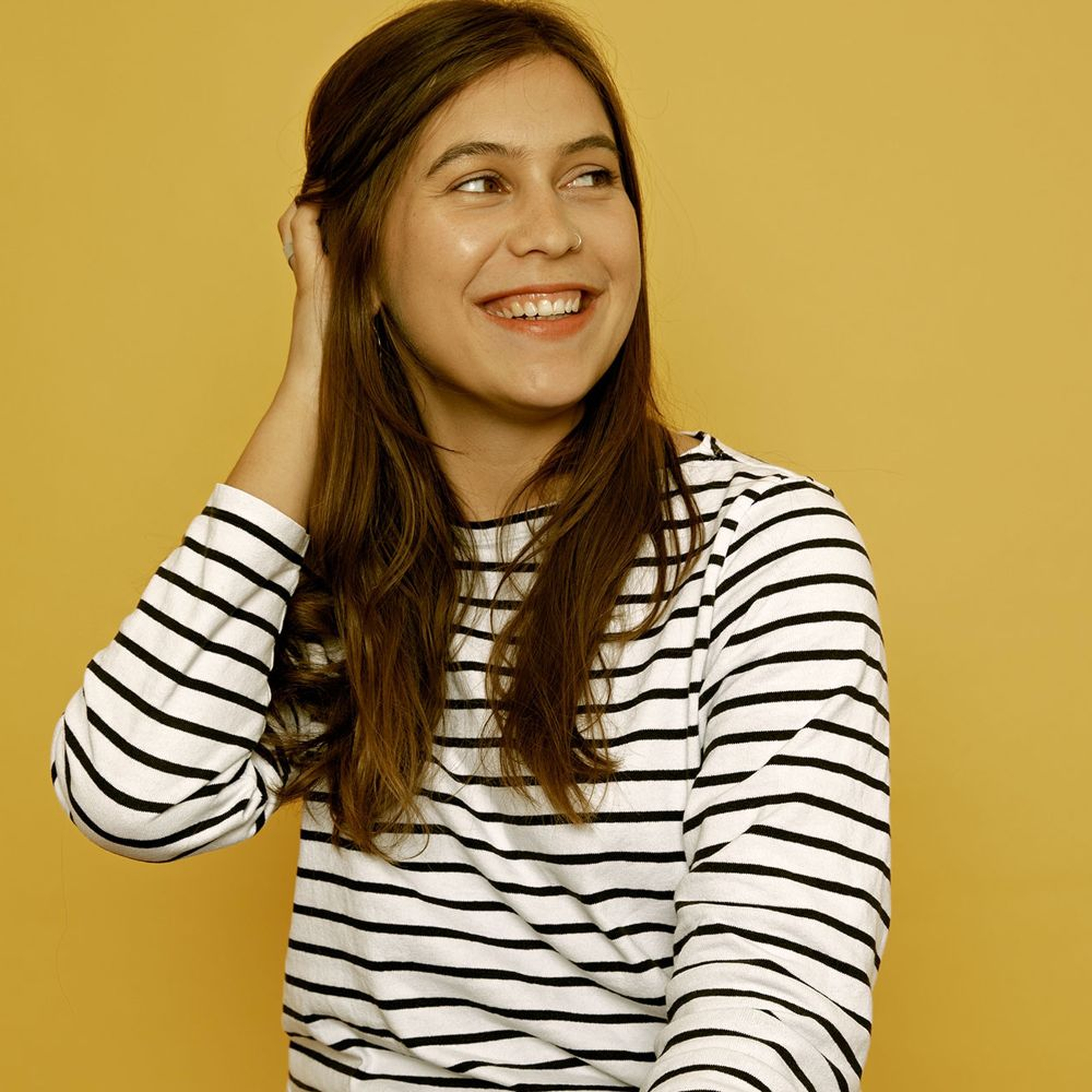 Whether you're cooking for one, two, or an entire family, there's always more to be learned about the art of eating well, for less. In our Big Taste, Low Budget issue, we'll show you how to be a smarter, more thrifty cook that can use up what you've got, pack flavor in a pinch, and drum up something inspiring and delicious with limited ingredients. To stay up to date, check back here for our latest recipes and articles from the issue, and don't forget to follow us on Instagram for exclusive content.
Some nights it can be hard enough to think of what to cook for dinner, let alone when you need to stick to a budget or just don't want to head out to the shops and rack up extra costs.
It's never very fun to look at the cost of food (especially for the number challenged, such as me) so here's a little shortcut to put in your back pocket: We've researched 10 really good dishes that can be made for under 2 euro ($2.35) a portion.*
Theses recipes encompass all kinds of things, from pizza that's perfect for a Friday night, nourishing weeknight noodle soups, to a crowd-pleasing gratin—a variety that speaks to our ethos this month: Keeping budget in mind should by no means diminish the quality, or the flavor, of your cooking. So bookmark these recipes when you need a cheap midweek meal, when you want to entertain but don't want to break the bank, or when rent week is approaching.
*This article was calculated using average prices from supermarkets in Germany, where we are based
1) Sweet potato and lentil soup – serves 4
5-ingredient sweet potato lentil curry soup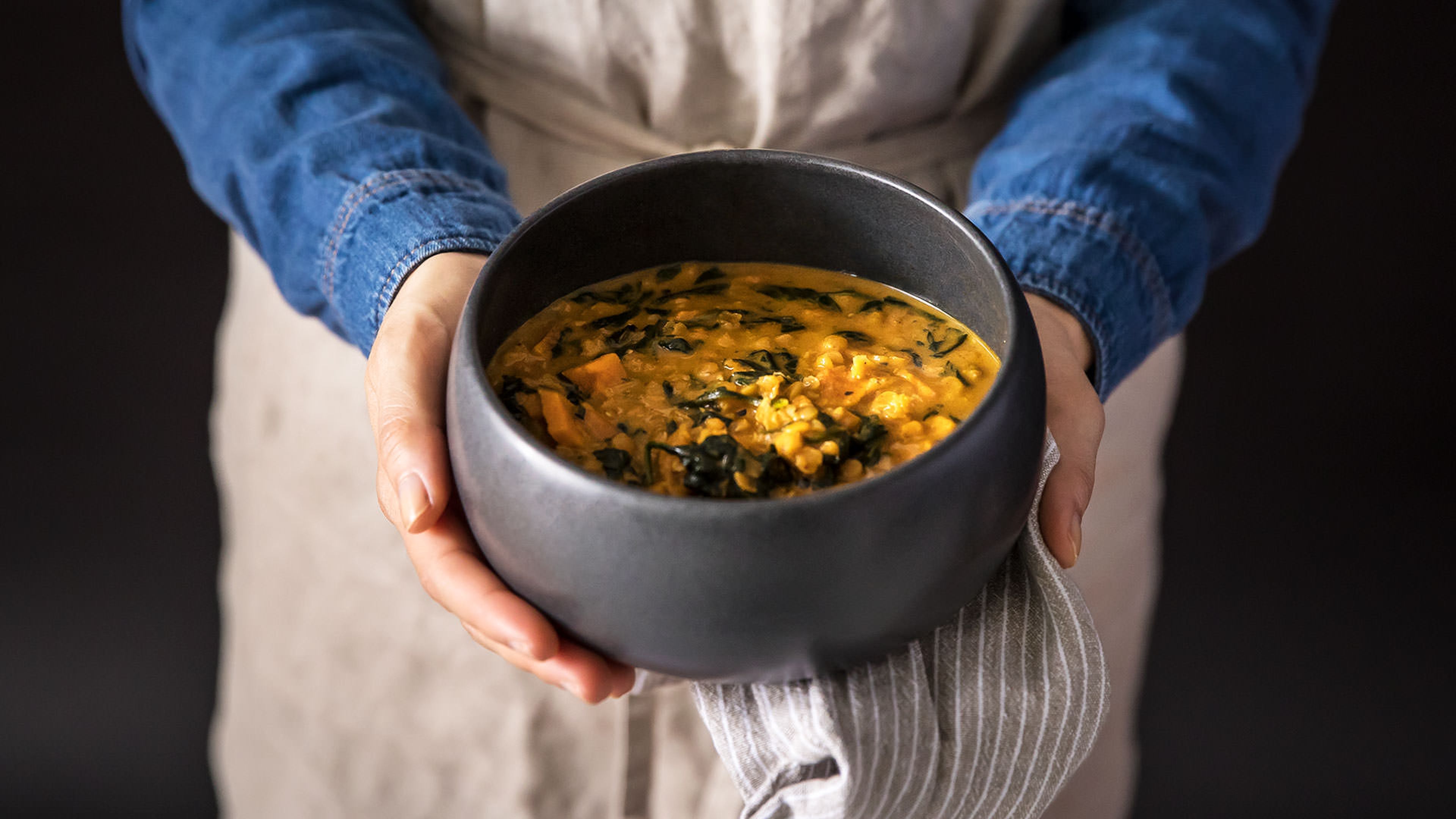 → Go to recipe
This filling soup relies on pantry staples like red lentils and coconut milk, plus sweet potatoes (I'm always amazed how long they last) and therefore comes in at only 1.43 euro ($1.68) a serving!
2) Tomato and egg noodle soup – serves 2
Tomato and egg noodle soup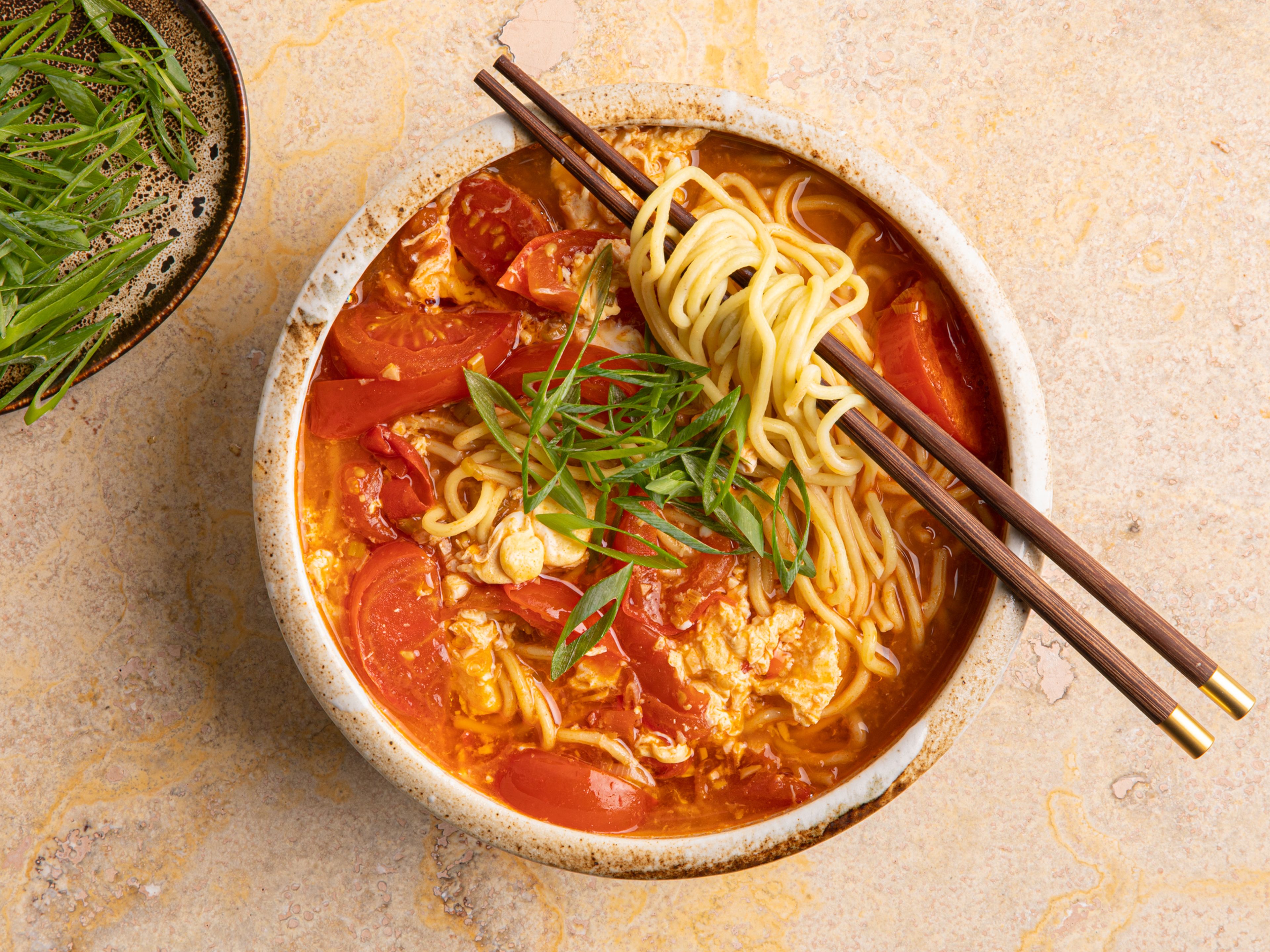 → Go to recipe
Eggs and egg noodles, plus tomatoes? It's a soup that's filling, nice to look at and satisfyingly slurpy. The cost? 1.66 euro ($1.95) per serving!
3) Grandma-style pizza – serves 4
Make grandma-style pizza with Ruby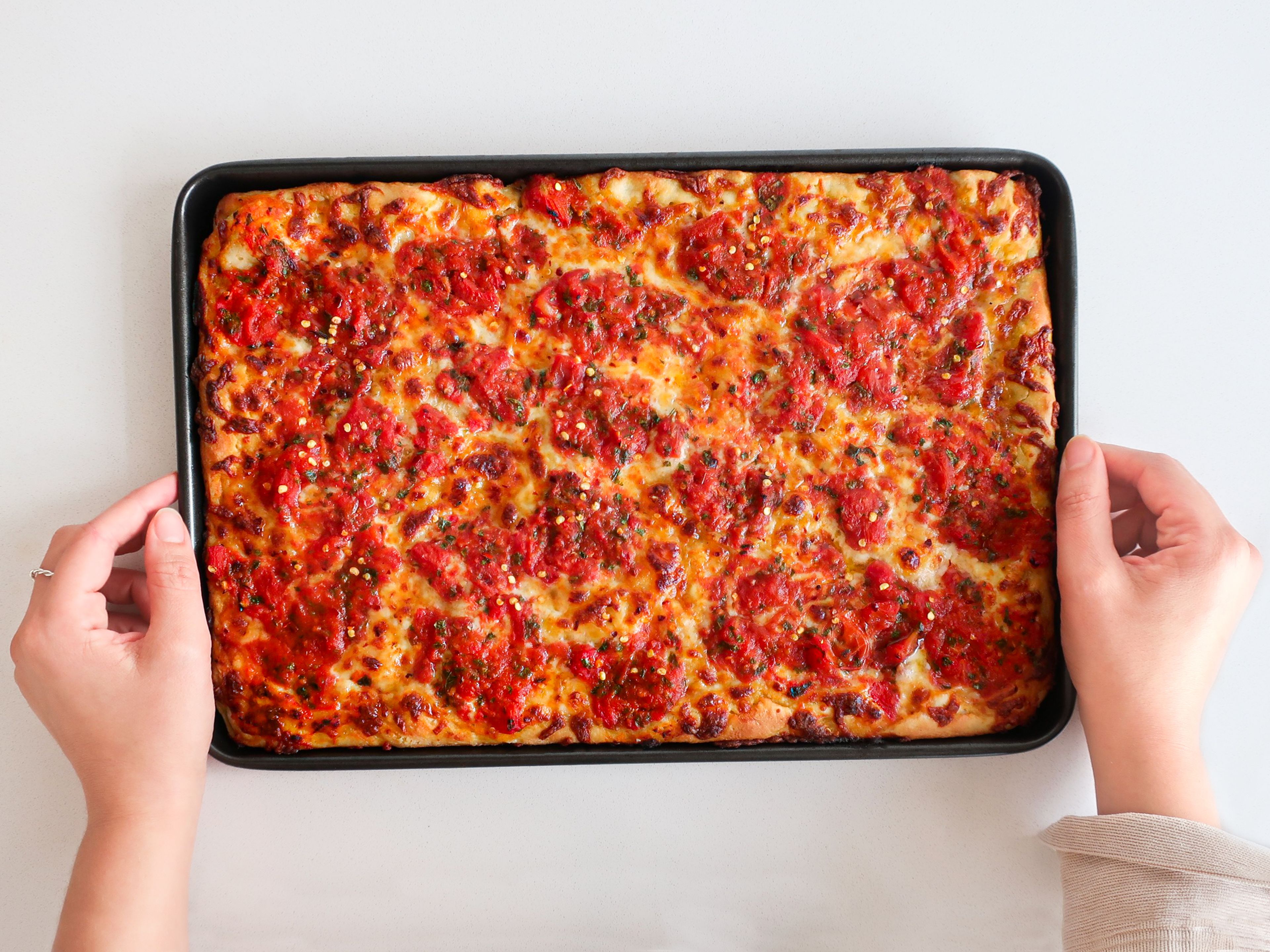 → Go to recipe
Pizza's roots are in filling up on the cheap, with its staple base of flour, water, yeast, and a drizzle of olive oil. This pizza's toppings stay simple with a garlicky tomato sauce (with anchovy and chili for extra oomph) and uses cost-friendly low-moisture shredded mozzarella. It feeds a crowd and comes in per serving at just 1.21 euro ($1.42).
4) 5 ingredient pasta e ceci – serves 4
5-ingredient pasta e ceci (Pasta with chickpeas)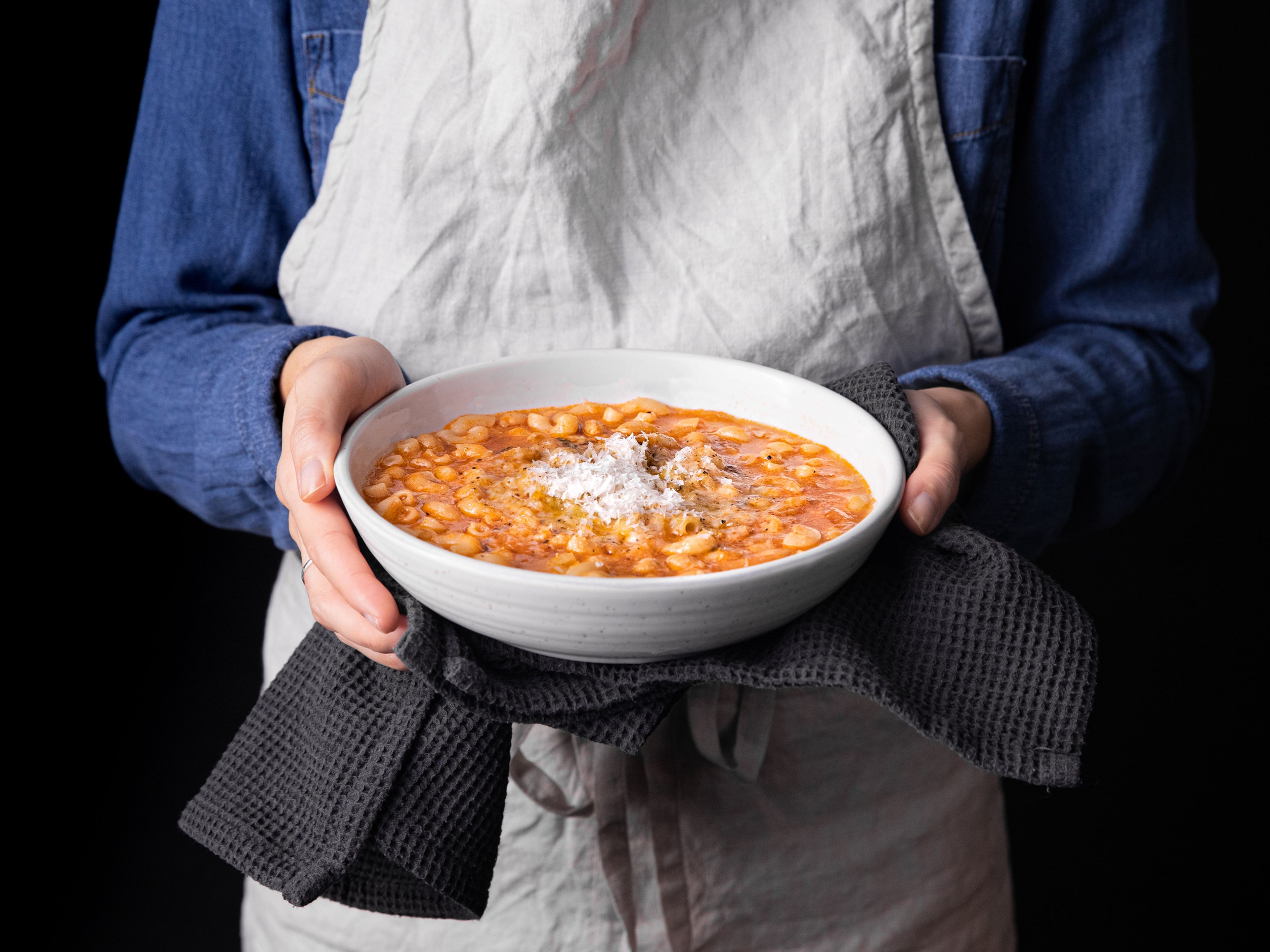 → Go to recipe
Is it a pasta dish? Is it a soup? Is it a stew? All I know is that warming pasta e ceci is always there for me: All it requires is a glance in the cupboard, every ingredient is typically already there. Plus, it's also only 1.33 euro ($1.56) per serving.
5) Chana masala – serves 4
Chana masala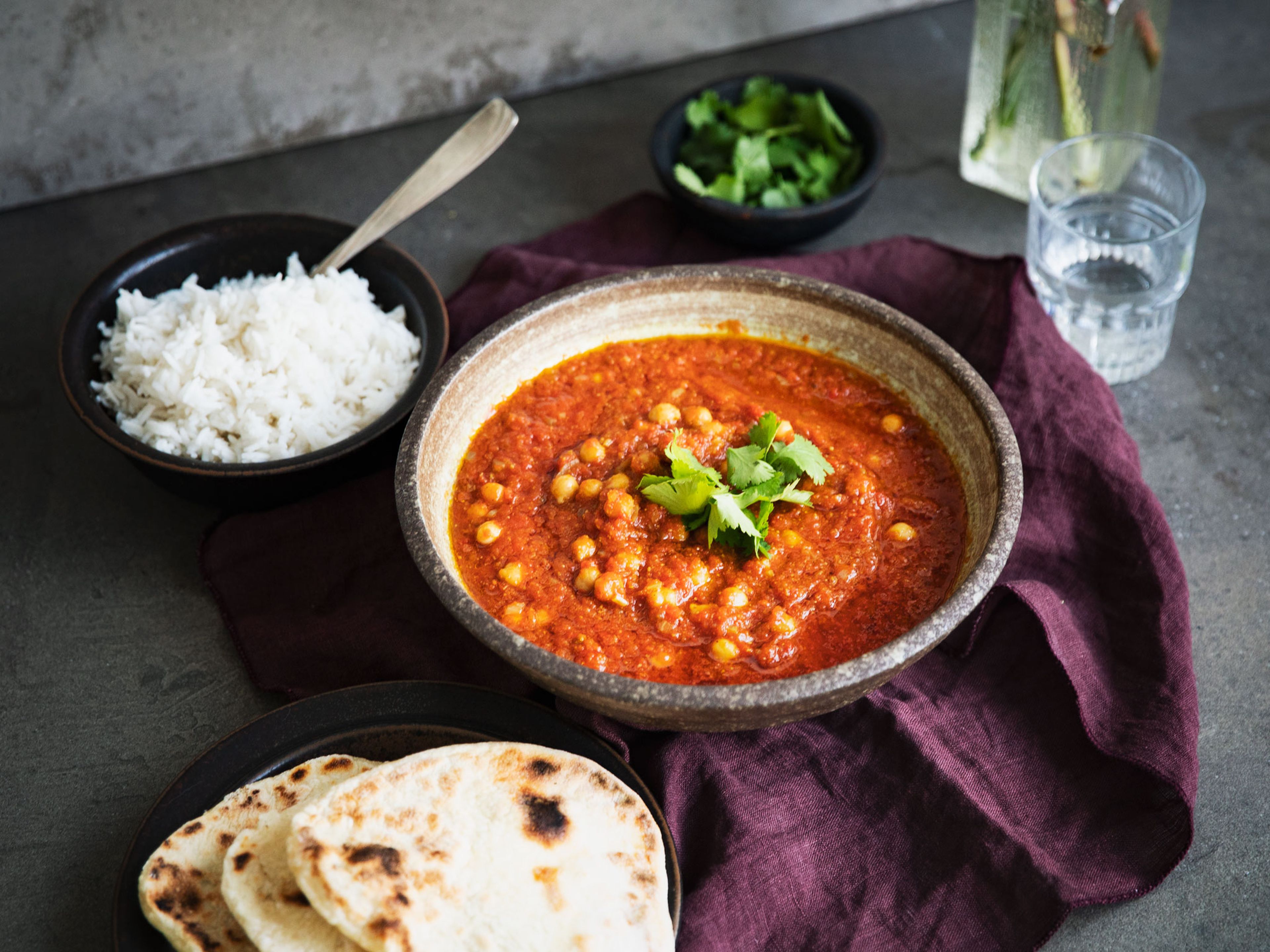 → Go to recipe
Vegetarian curried dishes are filling, flavorful, and just so happen to be very frugal. A well-stocked spice drawer means you're never far away from cooking up a curry for a crowd (or for one or two, to be reheated the next day once the flavors have deepened). This one works out at 1.94 euro ($2.28) per serving.
6) Loaded smashed potatoes – serves 4
Loaded smashed potatoes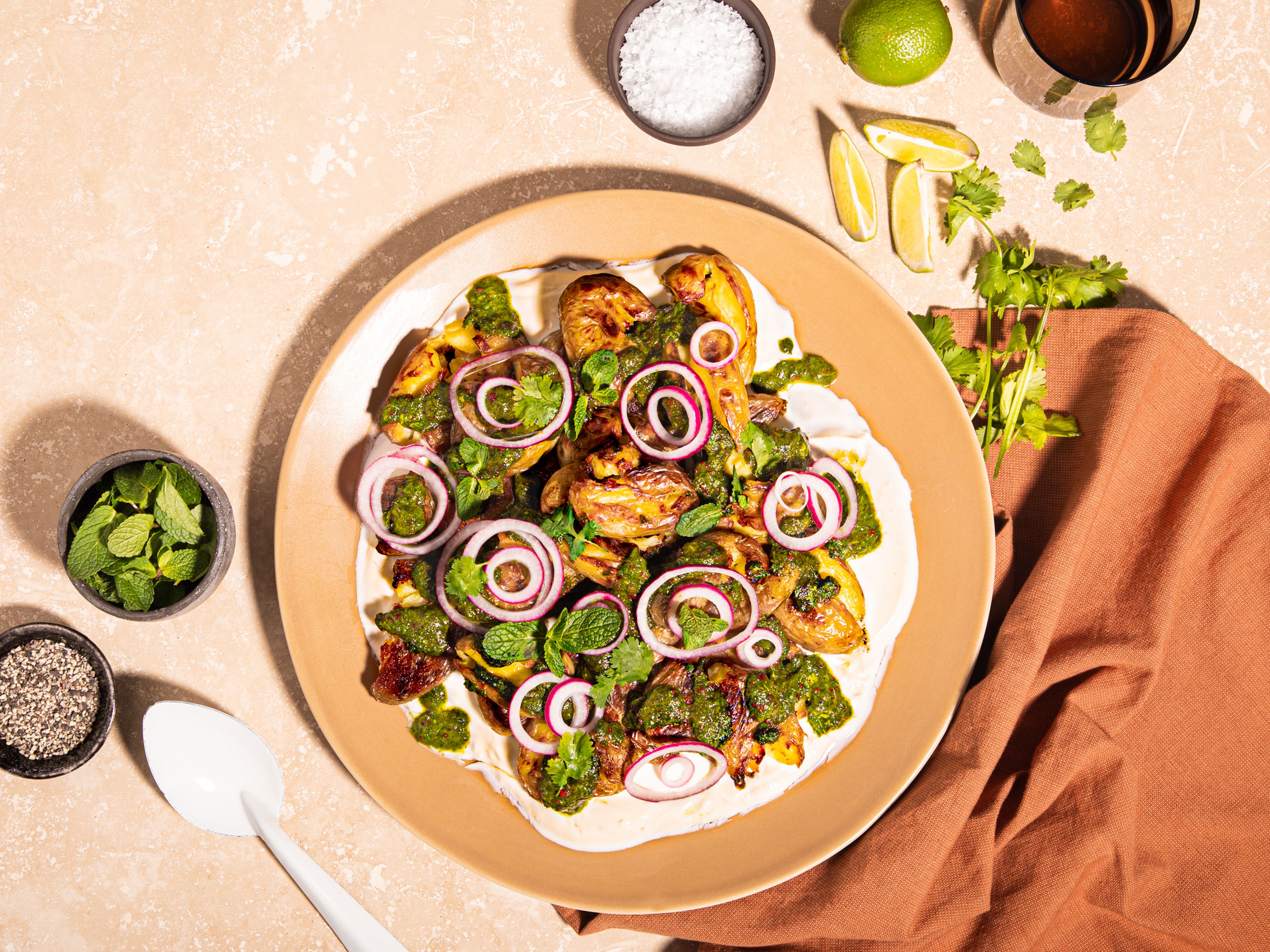 → Go to recipe
One of my favorite dishes to entertain with just so happens to be very light on the wallet. It always produces "oohs" once it's served (such is the magic of golden, smashed potatoes) but only comes in at 1.83 euro ($2.15) per serving!
7) Spanakopita – serves 6
Spanakopita (Greek spinach pie)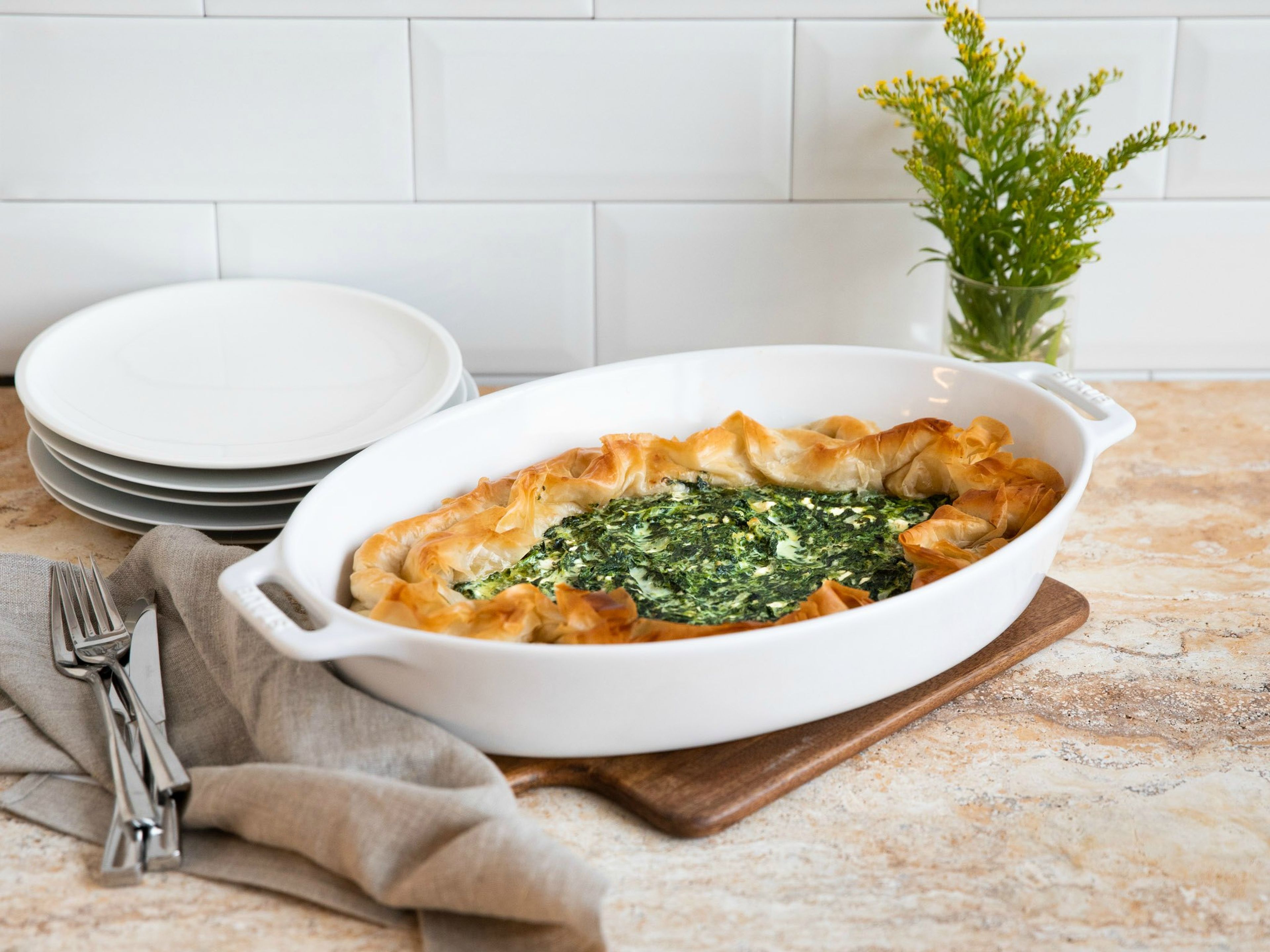 → Go to recipe
Crowd-pleasing spanakopita is a welcome dish all year round, full of greens, tangy feta, and entertaining crunch. At 1.80 euro ($2.11) a portion, it's one to bookmark.
8) Meat and potato gratin – Serves 8
Creamy potato and meat gratin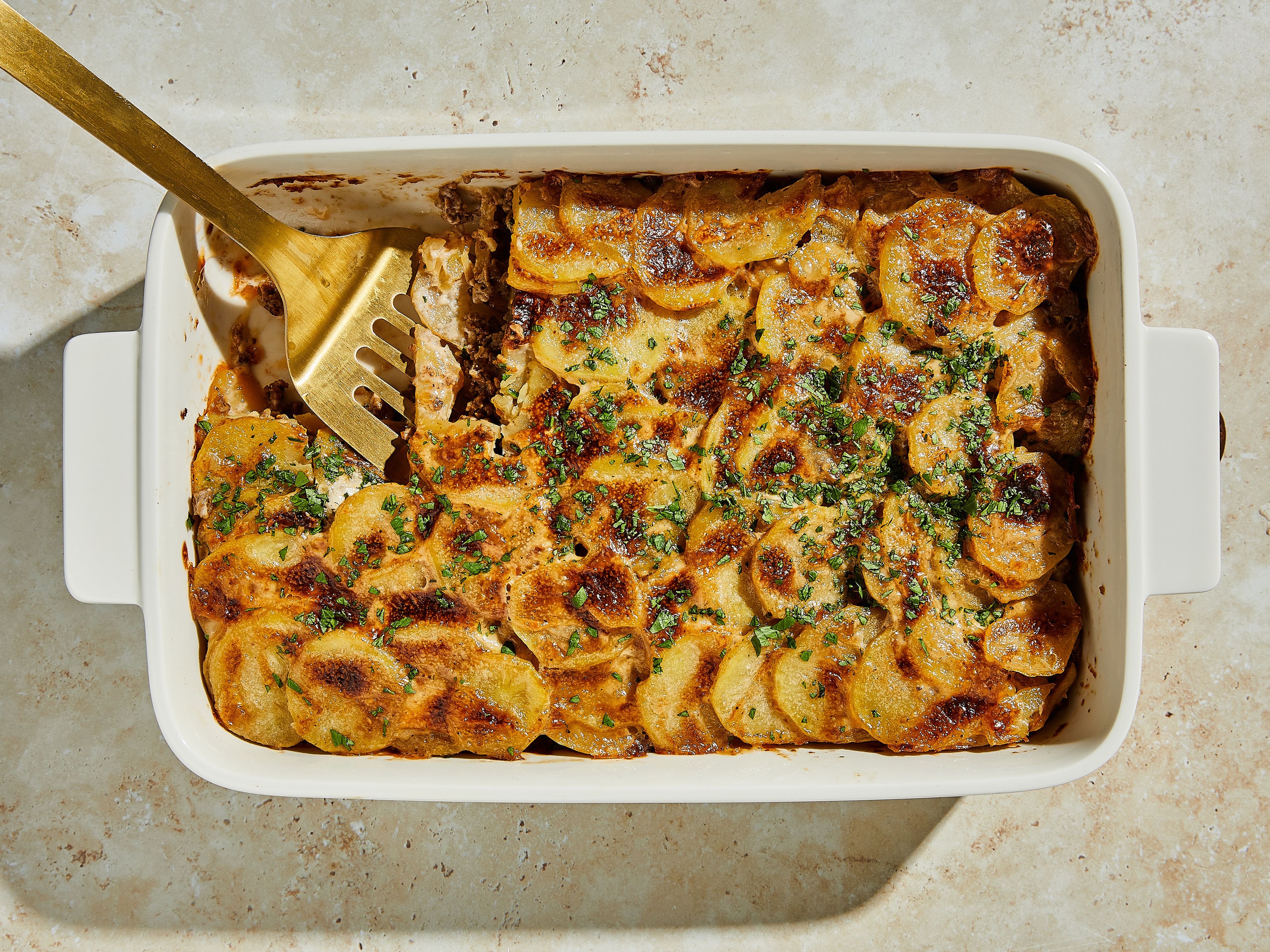 → Go to recipe
While the word gratin might bring to mind indulgence, here's a big-batch, affordable one: Hanna's cultishly popular creamy potato and meat gratin. It comes in at just 77 cents ($0.90) a serve!
9) Spinach and feta frittata – serves 4
Sweet potato, spinach, and feta frittata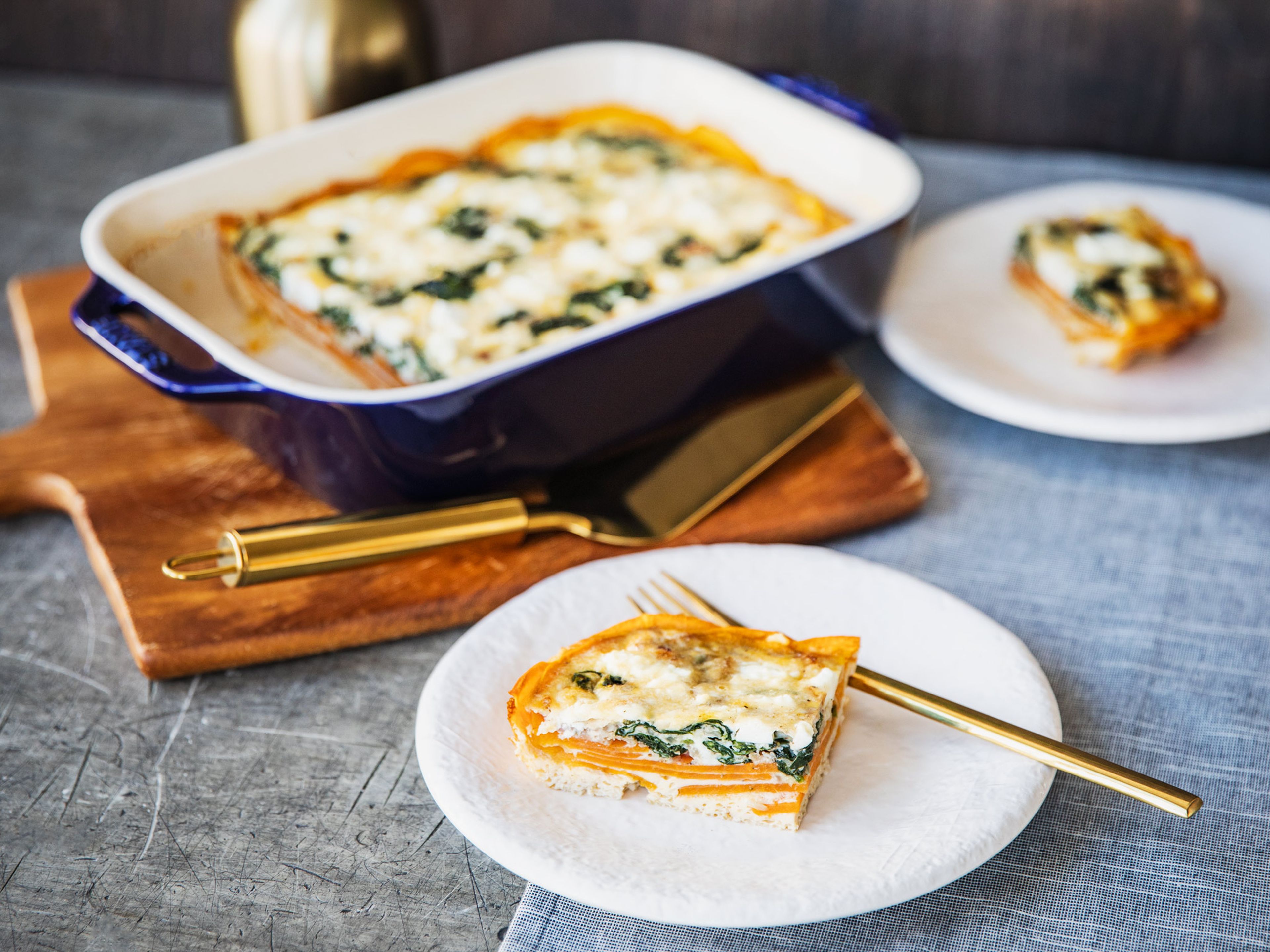 → Go to recipe
At 1.86 euro ($2.18) per serving, this frittata is a great weeknight dinner that serves as lunch the next day: so many meals in one!
10) Rigatoni with broccoli and sausage – serves 4
Rigatoni with broccoli and sausage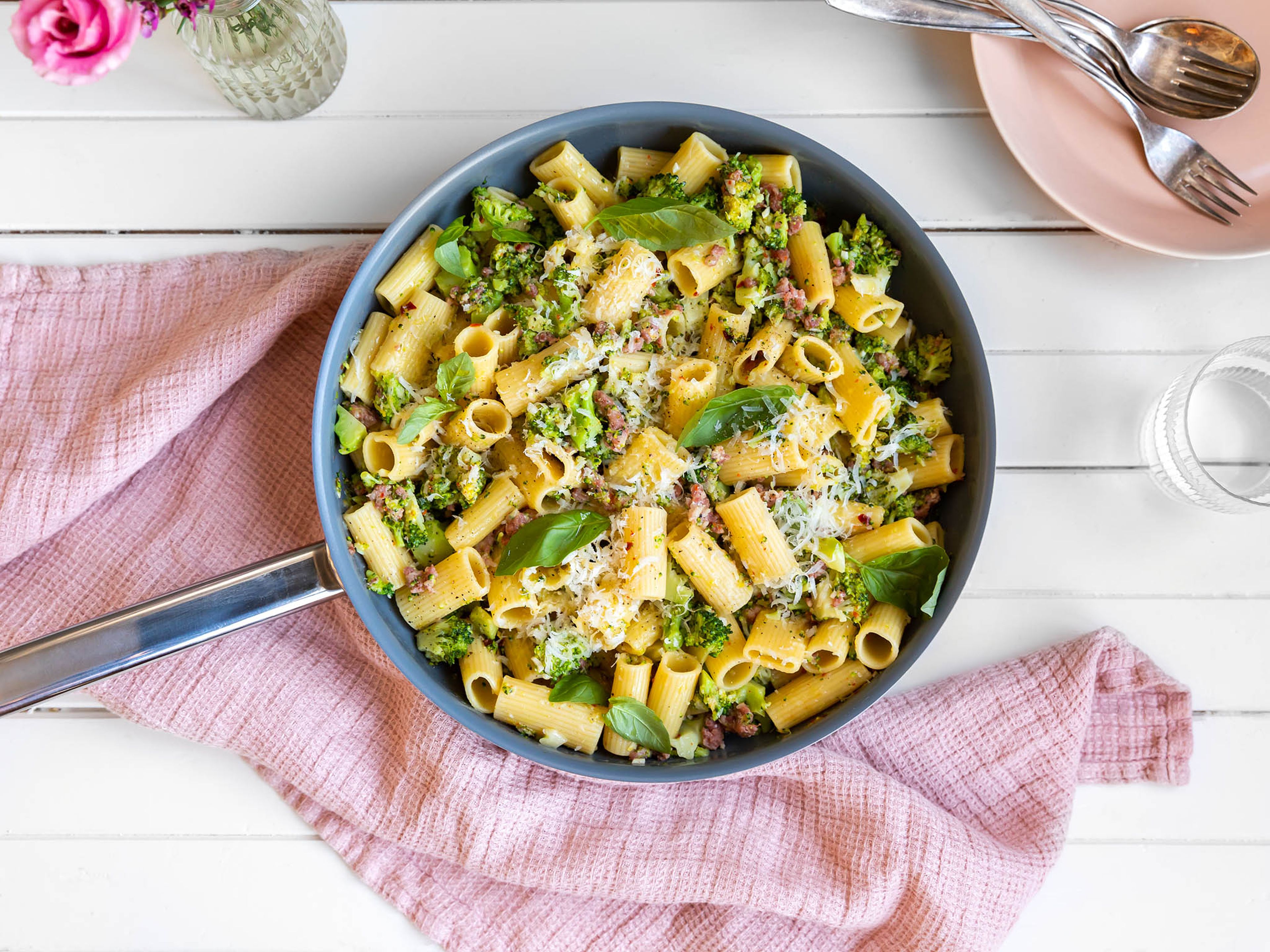 → Go to recipe
Coming in just under budget at 1.99 euro ($2.34) per serving is our rigatoni with broccoli and flavor-packed Italian sausage. Using smaller amounts of meat like sausages, or cured meats, which infuse dishes with added seasoning, rather than forming the bulk of a dish, is a time-trusted tip to save costs.
What are your favorite, most budget-friendly recipes? Let us know in the comments!
Published on October 4, 2021
More delicious ideas for you