Make grandma-style pizza with Ruby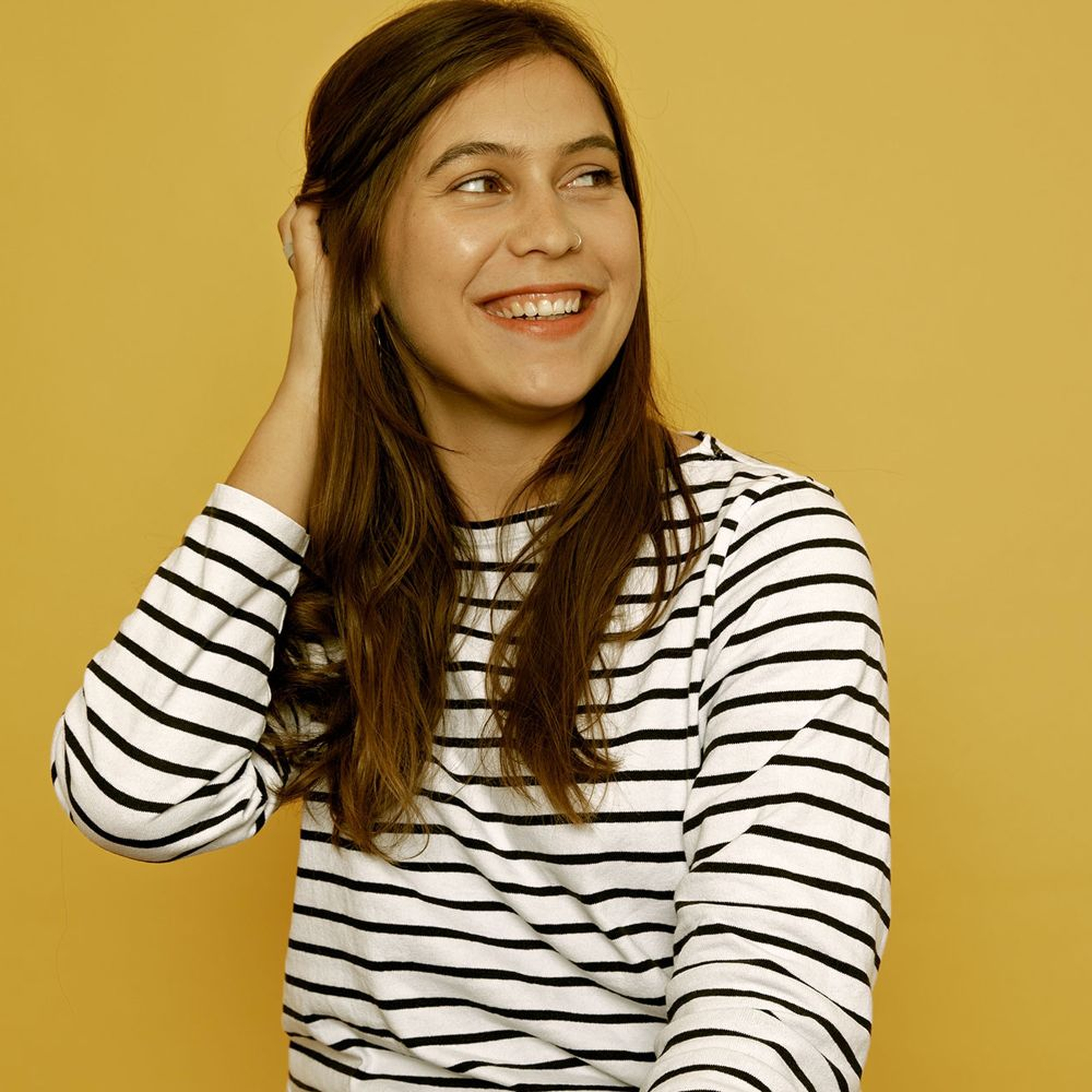 "This recipe is inspired by Frank Pinello of Best Pizza in New York—you might know him from Munchies' 'The Pizza Show', which I can highly recommend watching! This recipe yields great results, no pizza oven needed—it's said to be the kind of pizza early Italian immigrants cooked at home in memory of their homeland and is simply baked in a sheet pan. Be sure to use one that has a bit of height to the edges to help get a crispy crust and add your layer of cheese first, all the way to the very edges, then blob on your tomato sauce to prevent the a soggy bottom—both hallmarks of the ingenious original!"
Ingredients
shredded mozzarella cheese
Step 1/ 4

14 g

active dry yeast

640 ml

water (warm)

2 pinch

sugar

4 tsp

olive oil

900 g

flour

3 tsp

flaky sea salt

Mix yeast, warm water, olive oil, and a pinch of sugar to a measuring jug and whisk together. Add flour and 1.5 tsp of crumbled flaky sea salt to a bowl and mix together. Make a well in the center of the flour and add about half the liquid, begin to mix together, then add remaining and stir together. Switch to using your hands to shape the dough. Turn the dough out onto a lightly floured surface, and knead until smooth and elastic. Cover dough and leave to rise in a warm place for at least 2 hrs. or until doubled in size.

Step 2/ 4

800 g

canned crushed tomatoes

10 g

basil

4

anchovies

4

garlic

Meanwhile to make the sauce, add half the canned tomatoes to a food processor, along with all the basil, anchovies, and garlic. Blitz very briefly just to break up the mixture, but not turn into puree. Add to a bowl with remaining canned tomatoes and mix well. Your mixture should not be too liquid and you should have a chunky sauce.

Step 3/ 4

400 g

shredded mozzarella cheese

Preheat oven to 240°C, or your oven's pizza setting. Generously oil a sheet pan. Turn out the pizza dough into the sheet pan and gently push out into a rectangle to fill the pan. Add a generous layer of shredded mozzarella over the entire surface without leaving the traditional border for a crust.

Step 4/ 4

Next, add spoonfuls of sauce over the surface, spaced apart. If your sauce is quite liquid, try to add mostly the solid parts so it doesn't make the pizza soggy. Scatter chili flakes on top. Transfer pizza to the oven and bake for approx. 20 min., or until the crust is browned and the cheese deeply golden, checking often to be safe, as each oven varies in heat distribution. Remove pizza from the oven, slice up the pizza, and enjoy hot!

Enjoy your meal!
More delicious ideas for you