Grilled vegetable and mozzarella calzone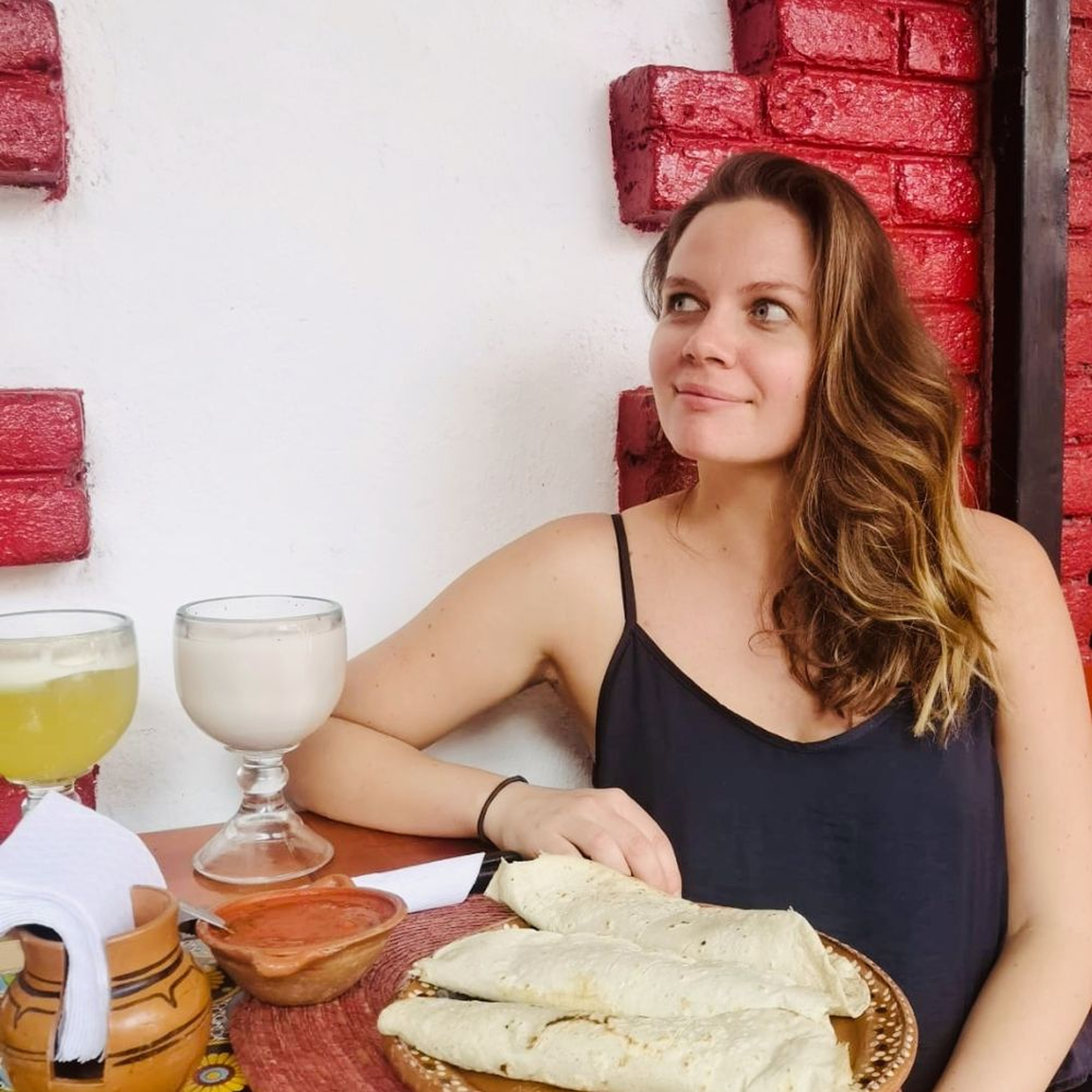 "Make calzone like an Italian with this recipe! You can use the filling of your choice, but this is my versione vegetariana. You could also use Prosciutto di Parma, ricotta, or spinach. As I remember from my childhood in Italy, the tomato sauce was served on the side so everyone could take as much as they wanted. Add some spice with chili oil or arugula on the side."
Utensils
2 bowls, kitchen towel, cutting board, knife, grill pan, spatula, pastry brush, bowl (large), fine grater, oven, rolling pin, baking sheet
How to grate cheese
How to cut a bell pepper
How to zest citrus fruits
How to knead dough
Step 1/ 5

21 g

fresh yeast

125 ml

water (lukewarm)

175 g

flour

75 g

soft wheat semolina

½ tsp

salt

1 tbsp

olive oil

Add fresh yeast to a bowl and dissolve in lukewarm water. Add flour, semolina, salt, and half of the olive oil. Knead until a smooth dough forms. Cover with a kitchen towel and let rise for approx. 1 hr., or until the dough has doubled in volume.

Step 2/ 5

1

yellow bell pepper

1

eggplant

1

zucchini

5 sprigs

basil

1

lemon

30 g

Parmesan cheese

salt

pepper

olive oil (for frying)

cutting board
knife
grill pan
spatula
pastry brush
bowl (large)
fine grater

In the meantime, cut bell pepper, eggplant, and zucchini in to small pieces. Fry vegetables in a hot grill pan on both sides until browned, brushing with olive oil from time to time. Remove vegetables from the grill pan, chop, and add to a bowl. Finely chop basil leaves and add to the bowl, along with lemon zest, grated Parmesan cheese, salt, and pepper. Stir to combine.

Step 3/ 5

250 g

mozzarella cheese

semolina (for dusting)

Preheat oven to 220°C/430°F. Halve the dough and dust with semolina. Roll one half out into a large circle approx. 25 cm/10 in. in diameter. Slice mozzarella cheese and place a quarter on one side of the dough. Top with grilled vegetable mixture and another quarter of the mozzarella cheese. Fold the dough over the filling and seal the edge. Repeat with second half of the dough and the remaining cheese.

Step 4/ 5

Transfer calzone to a baking sheet and brush with olive oil. Bake at 220°C/430°F for approx. 10 min.

Step 5/ 5

200 g

tomato purée (passata)

1 tsp

dried oregano

1 tbsp

olive oil

salt

pepper

In the meantime, add tomato purée, dried oregano, salt, pepper, and remaining olive oil to a bowl, and stir to combine. Serve calzone with tomato sauce. Enjoy!

Enjoy your meal!
More delicious ideas for you