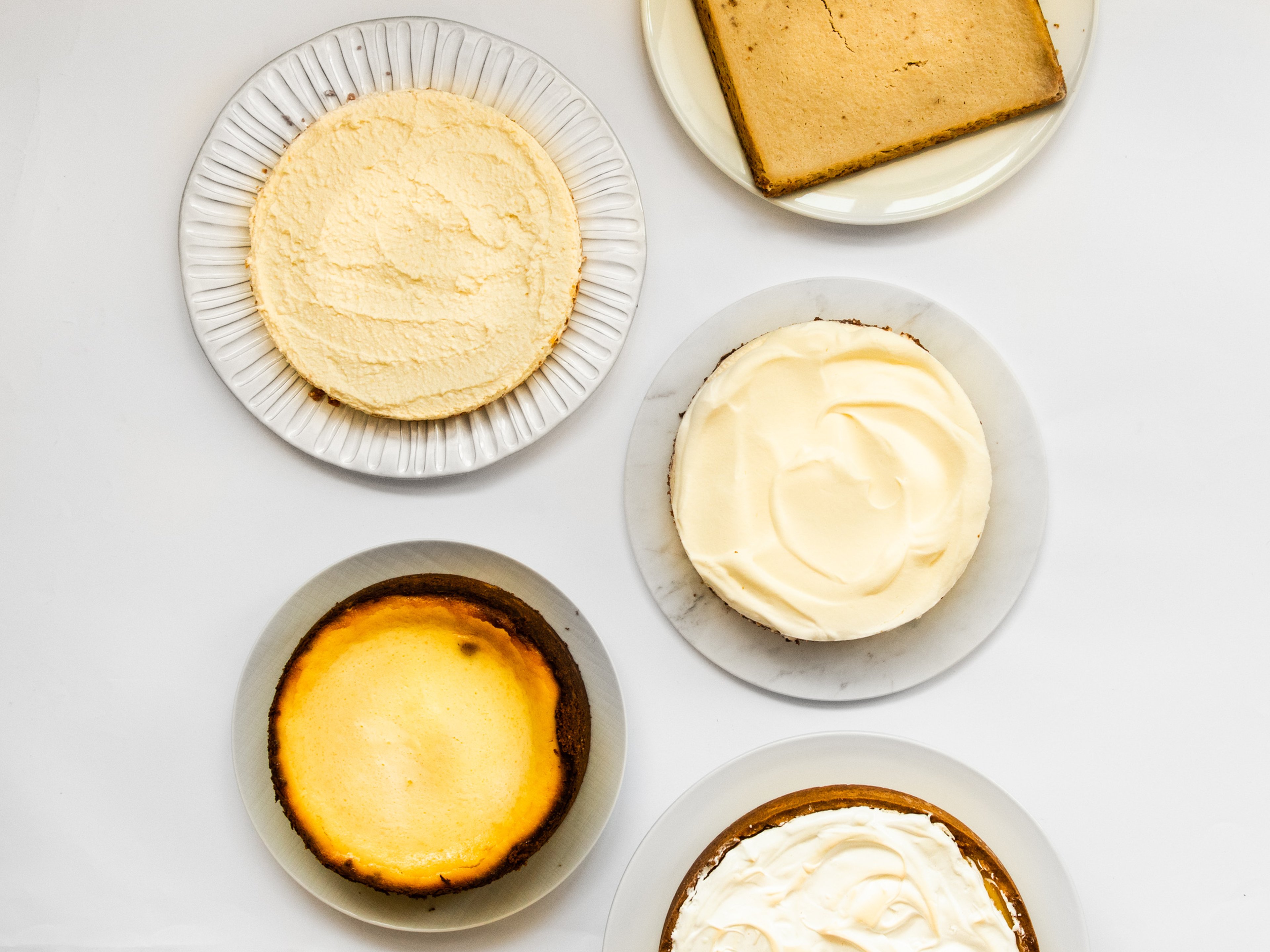 The Best-Ever, Only-Recipe-You'll-Ever-Need: Cheesecake
We tested the internet's 5 "best" recipes to find "the bestest"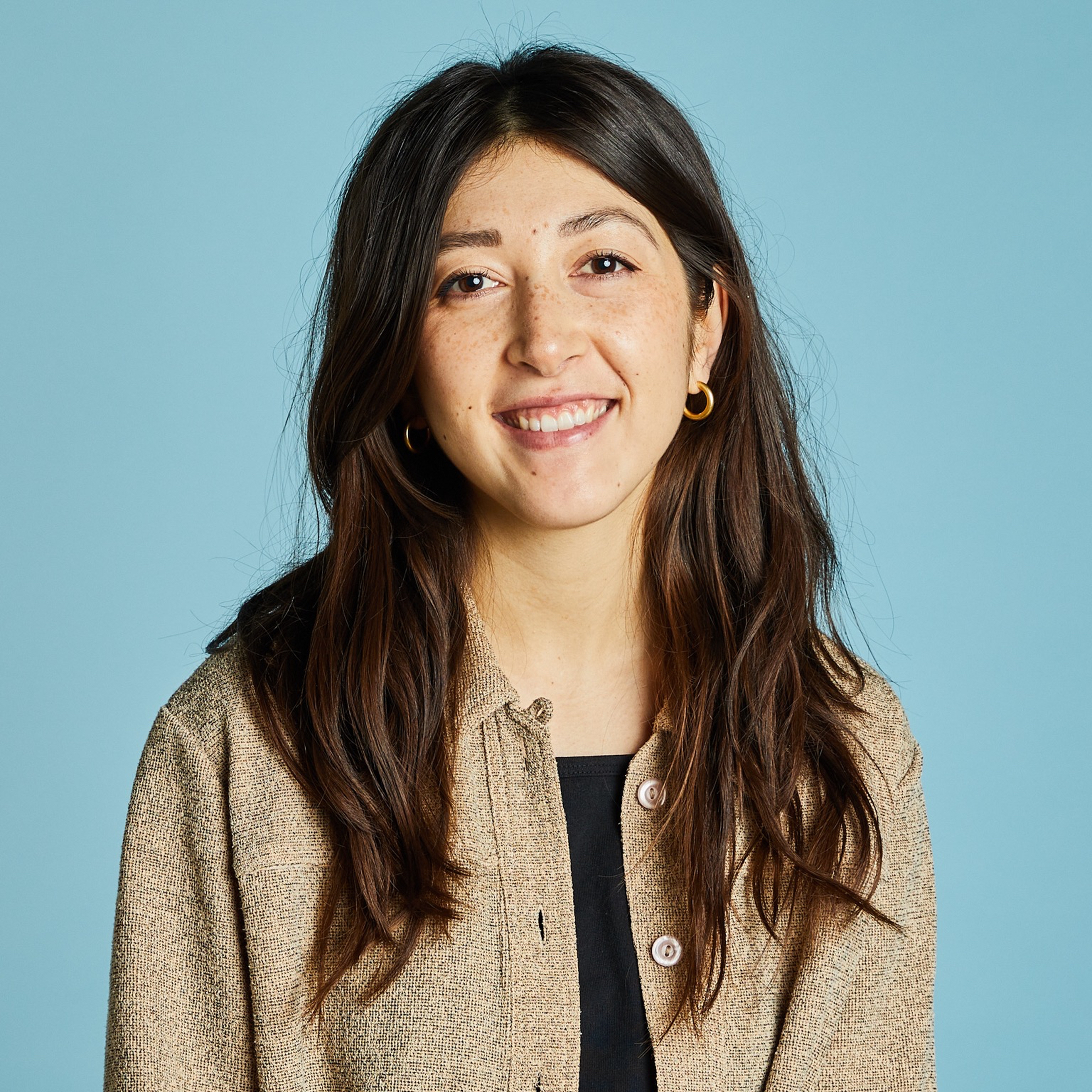 Every other month on Kitchen Stories, we investigate the best-ever recipe for classic dishes by putting the top 5 recipes from chefs and food blogs to the test. We prepare and serve them to our highly-qualified Kitchen Stories Eat Force and rank them to find the 'bestest' recipe. If you have a special request for the next best recipe, leave a comment underneath the article!
Cheesecake comes in all shapes, flavors, and forms, so it's only natural that we all have our favorites. From buttery graham cracker bases to cakes with no crust at all, water bathed to no-bake cakes, shiny strawberry topped slices to layered concoctions in tall glasses—no matter which way it comes, the tangy flavor and velvety texture of a cheesecake is irresistible (even when "burned").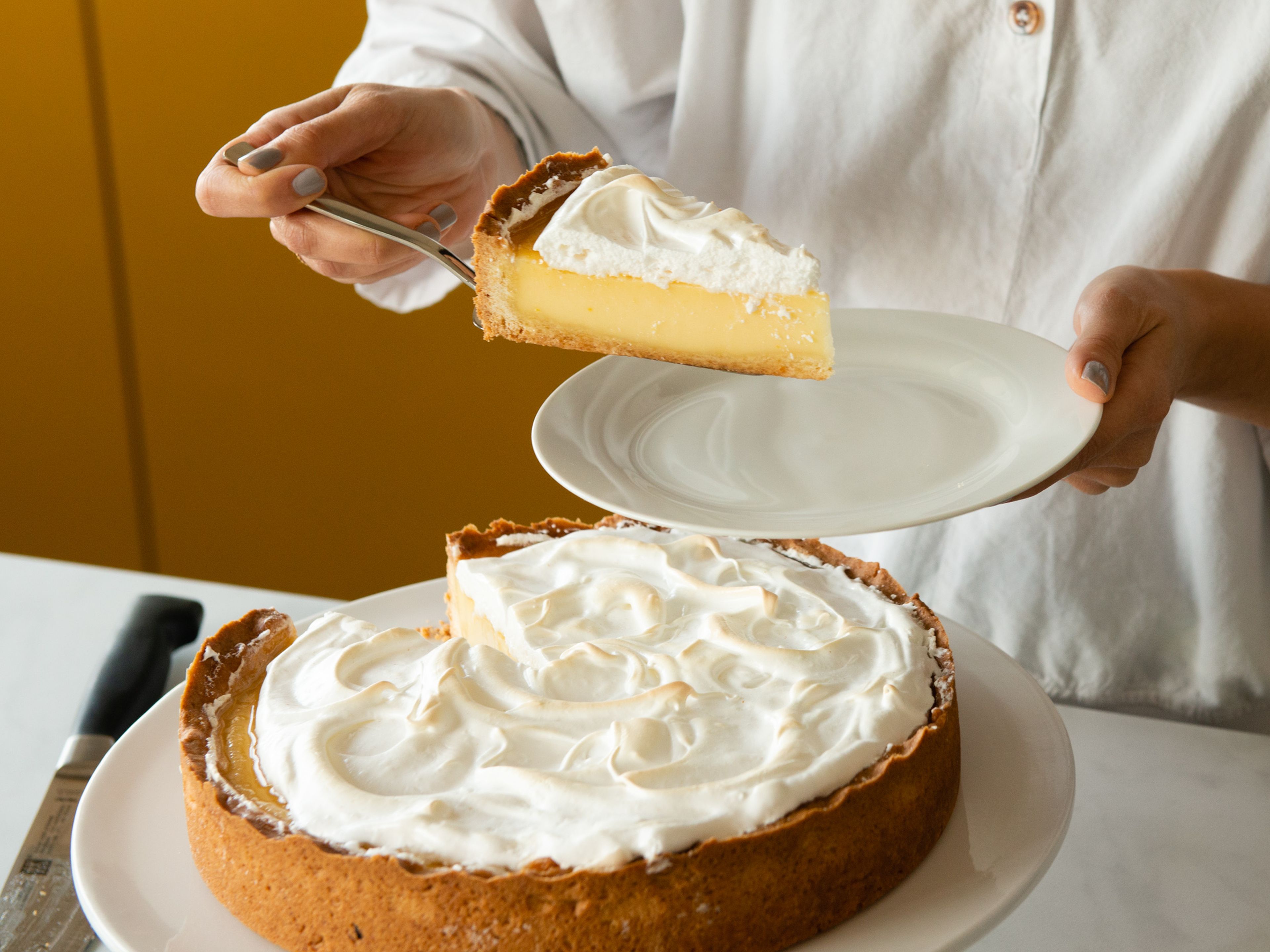 Since it's officially Cheesecake Week here at Kitchen Stories, we figured it was a perfect opportunity to pit the top recipes against one another. It was difficult to narrow down the plethora of recipes touting various techniques, ingredients, and flavorings—but in the end we decided to stick to tame, classic cheesecakes to level the playing field. I so badly wanted to try Taste's recipe for Basque cheesecake, but unfortunately it didn't make the cut—as if I really needed a reason to whip one up at home...
The candidates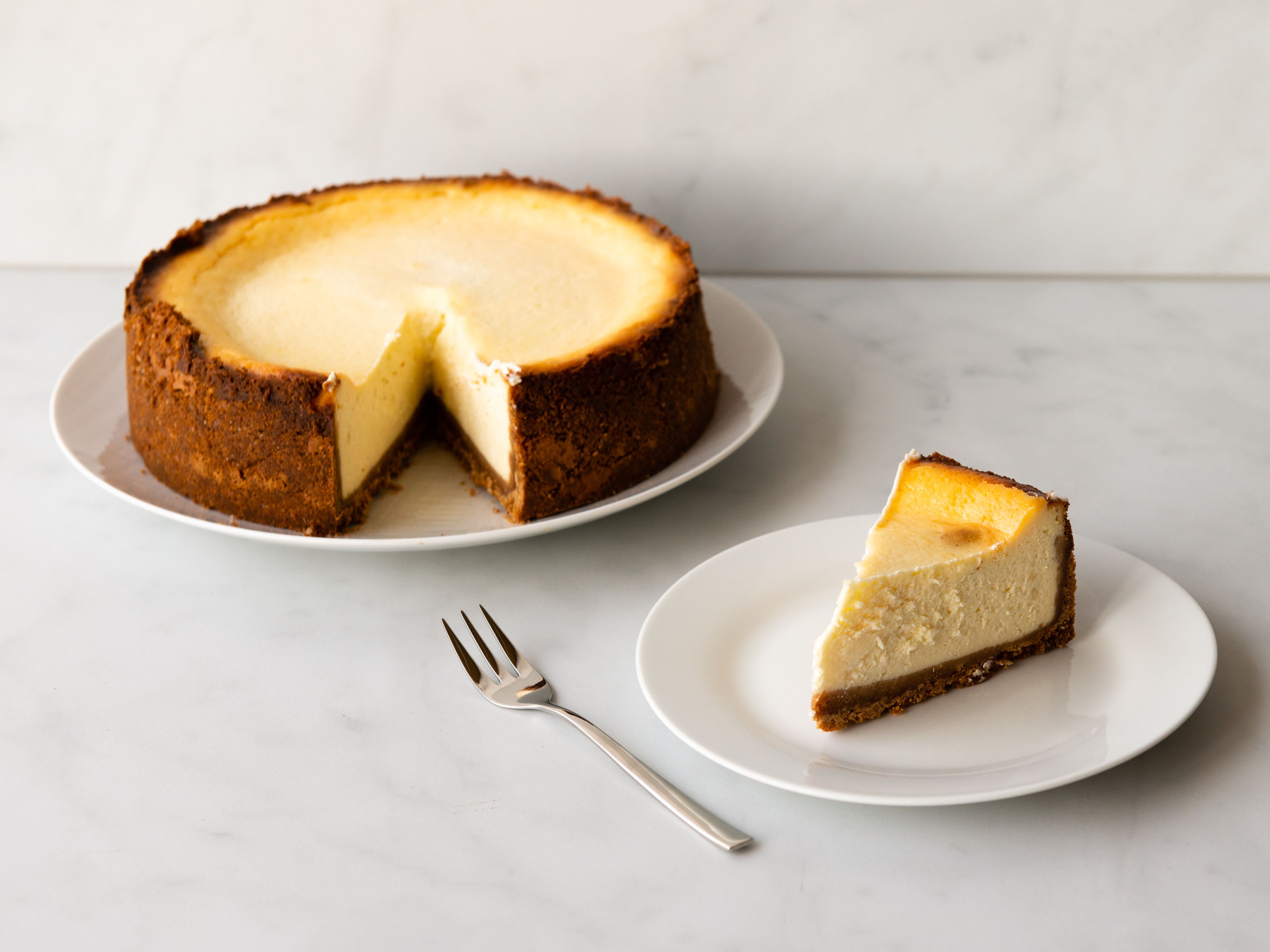 Classics are classics for a reason, and this recipe—developed by Alison Roman—stays true. With "no tricks, no twists" the buttery graham cracker crust is kissed with cinnamon and blind baked before the thick cream cheese and sour cream filling settles in. Flavored with a seemingly scant one teaspoon vanilla extract, this cheesecake filling is dense and rich with 4 large eggs and an egg yolk—but will that richness pay off?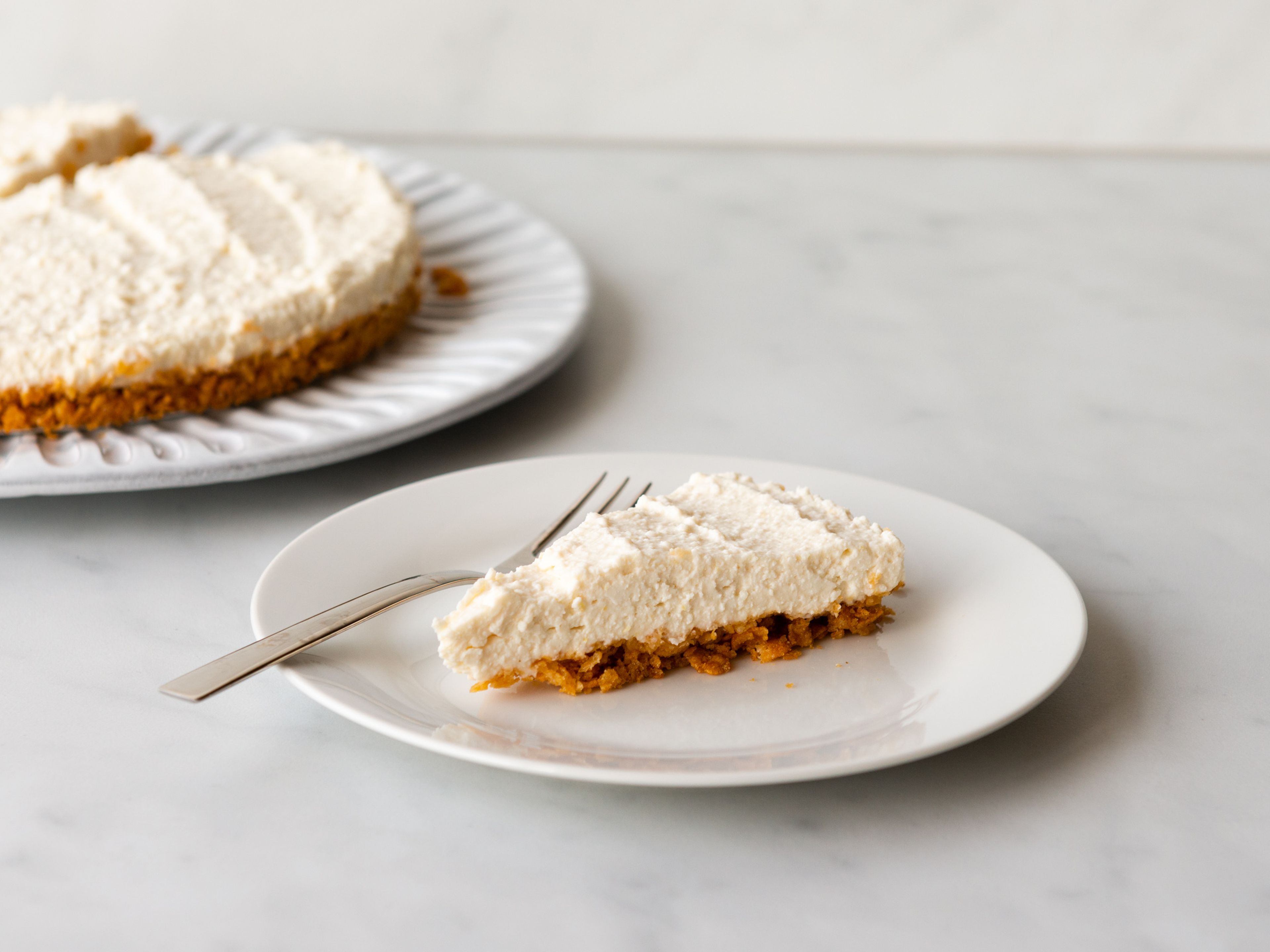 Apart from opening my eyes to an albeit somewhat "nerdy" site featuring a collection of food history references—this cheesecake entry is very interesting and quite detailed—The Guardian writer and columnist spent time digging into the ins and outs of the so-called cheater's cheesecake and revealed an interesting idea: drop the graham crackers or biscuits and instead opt for a cornflake crust. She also settled on a combination of drained ricotta cheese and cream cheese, favoring a ratio of 2:1.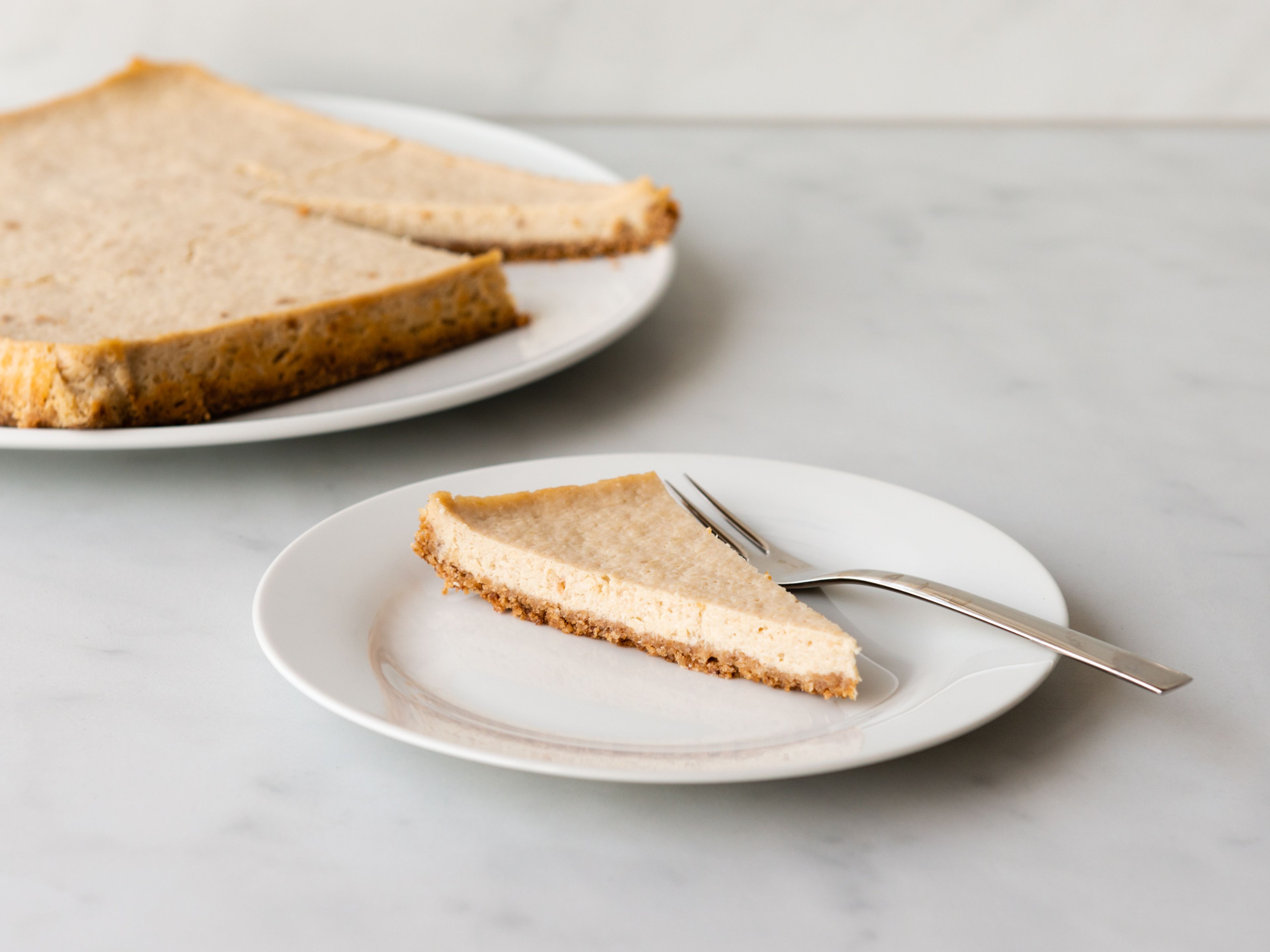 Does our vegan and gluten-free contender have what it takes to beat the others? The crust is based on oats and almonds—with coconut sugar and oil to bring it together—and the filling features vegan cream cheese, coconut cream, and cashews. Flavored with the traditional additions of lemon zest and juice, this cake also has hints of vanilla and maple syrup. I'm really curious if the texture of the cake will be as creamy as our dairy-laden cheesecakes…
4. Johanna from KS's German Cheesecake with Meringue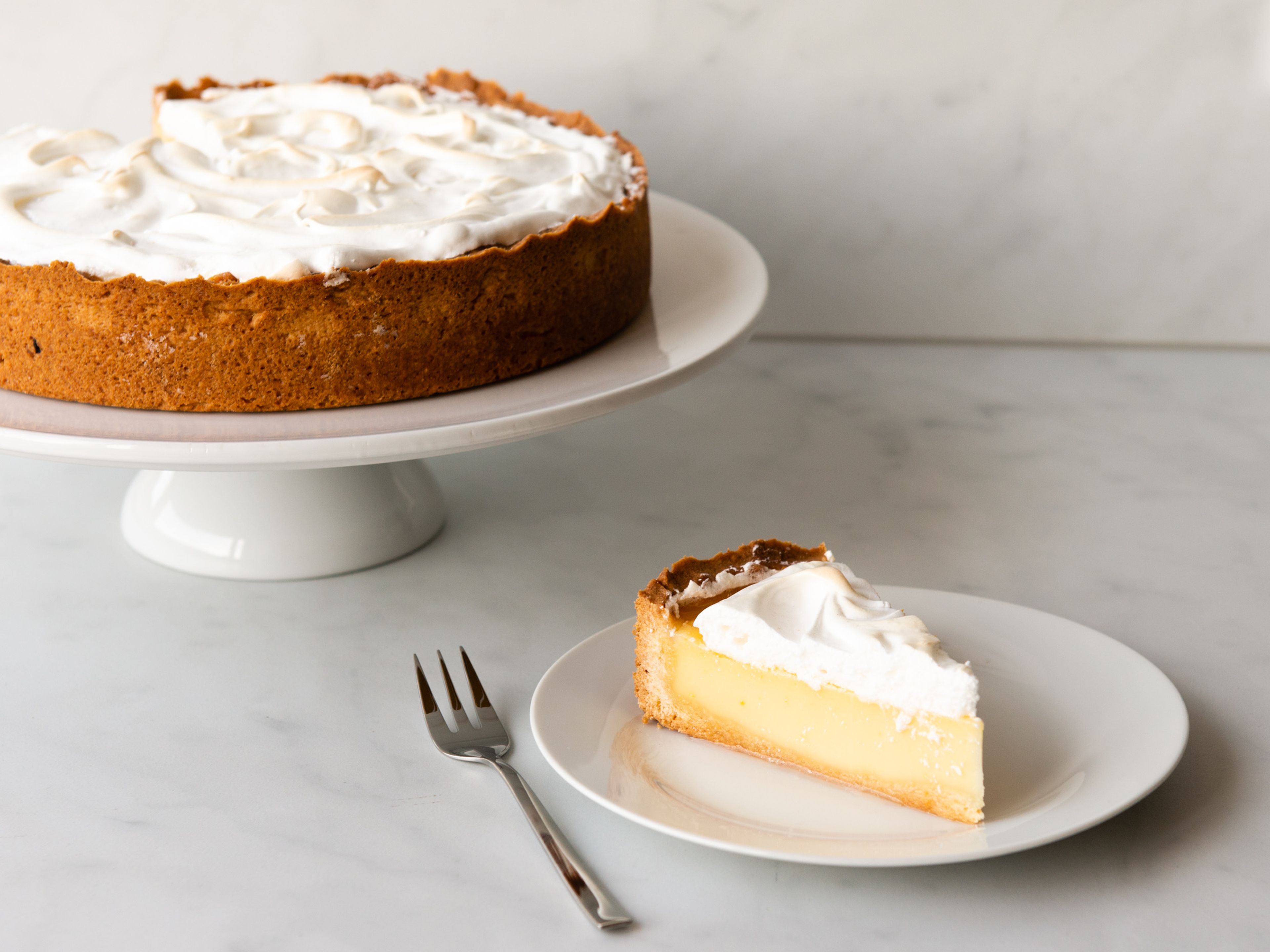 One of our resident pastry chef Johanna's favorite cheesecakes, this recipe takes a vanilla-scented pastry crust and fills it with a quark and mascarpone filling. Sweetened with vanilla and lemon, the filling itself keeps 3 egg yolks so the remaining egg whites can be used to make a fluffy meringue topping.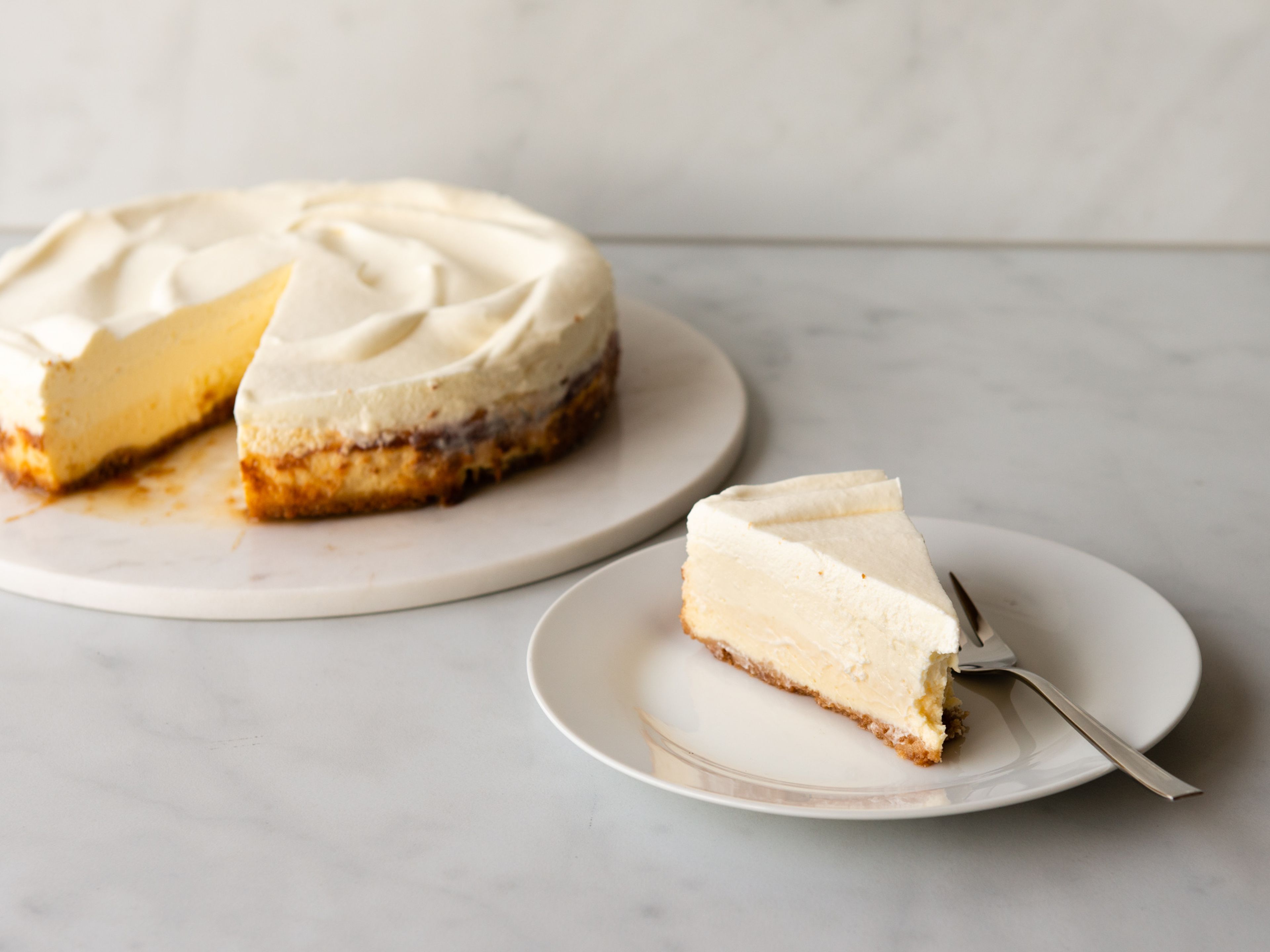 This test-kitchen approved, contest-winning cheesecake goes back to the classic graham cracker crust flavored with cinnamon, but layers two separate fillings: one based on cream cheese flavored with almond extract, the other being a sour cream and vanilla kissed concoction. So a little more work is involved here, as each of the two layers are baked and fully cooled before meeting a smooth sweetened whipped cream topping.
The winner
As per usual, our contenders were lined up for a blind tasting by the cheesecake-crazy KS team. They were judged on overall taste, texture, look and wow-factor. Once the proverbial gates were opened, we ate our way through cheesecake paradise and rated each cake on the four factors with points from 1 (worst) to 5 (best).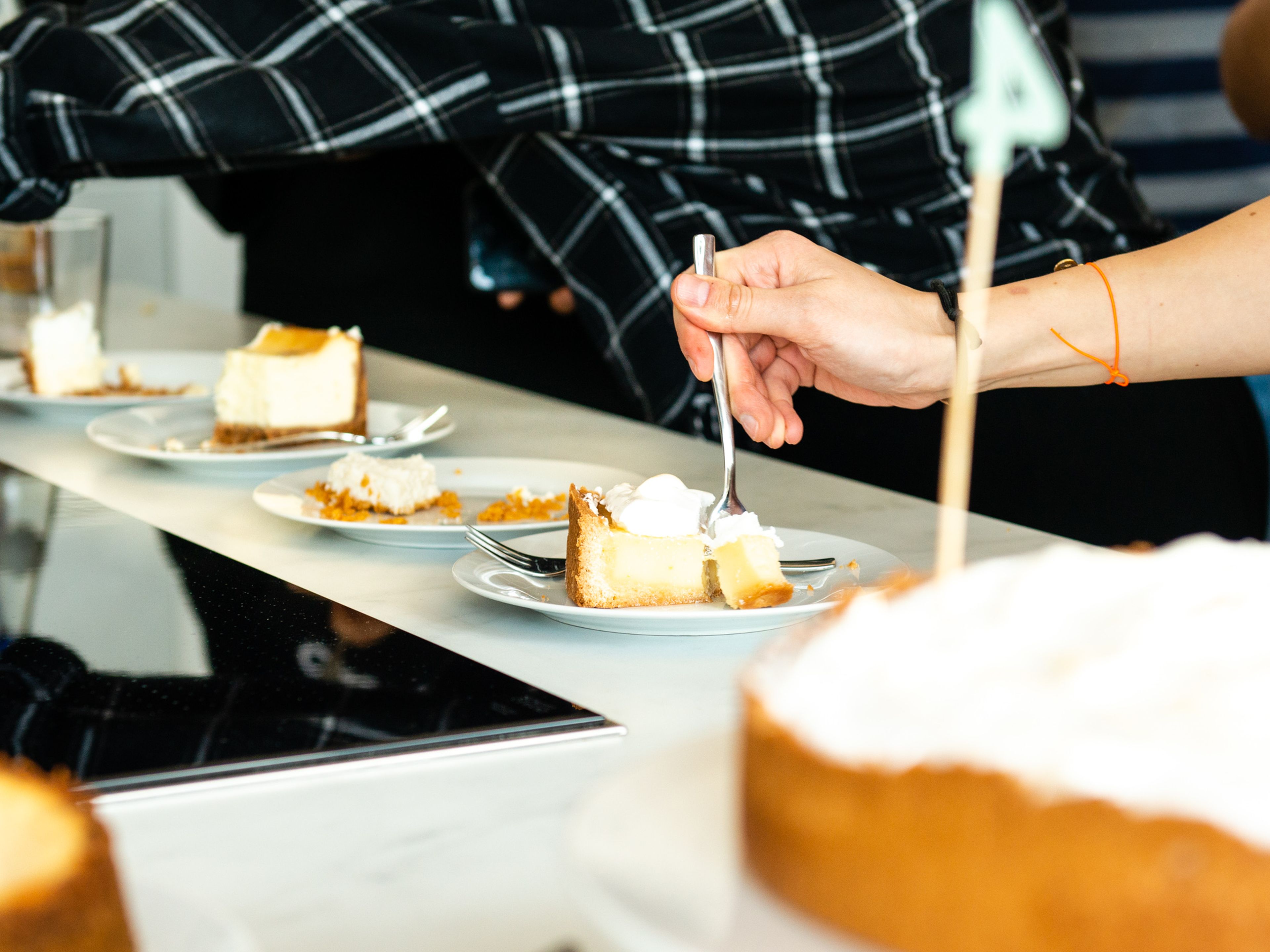 We calculated the average score of each to find out which cheesecake is the best of the best. Here are the results: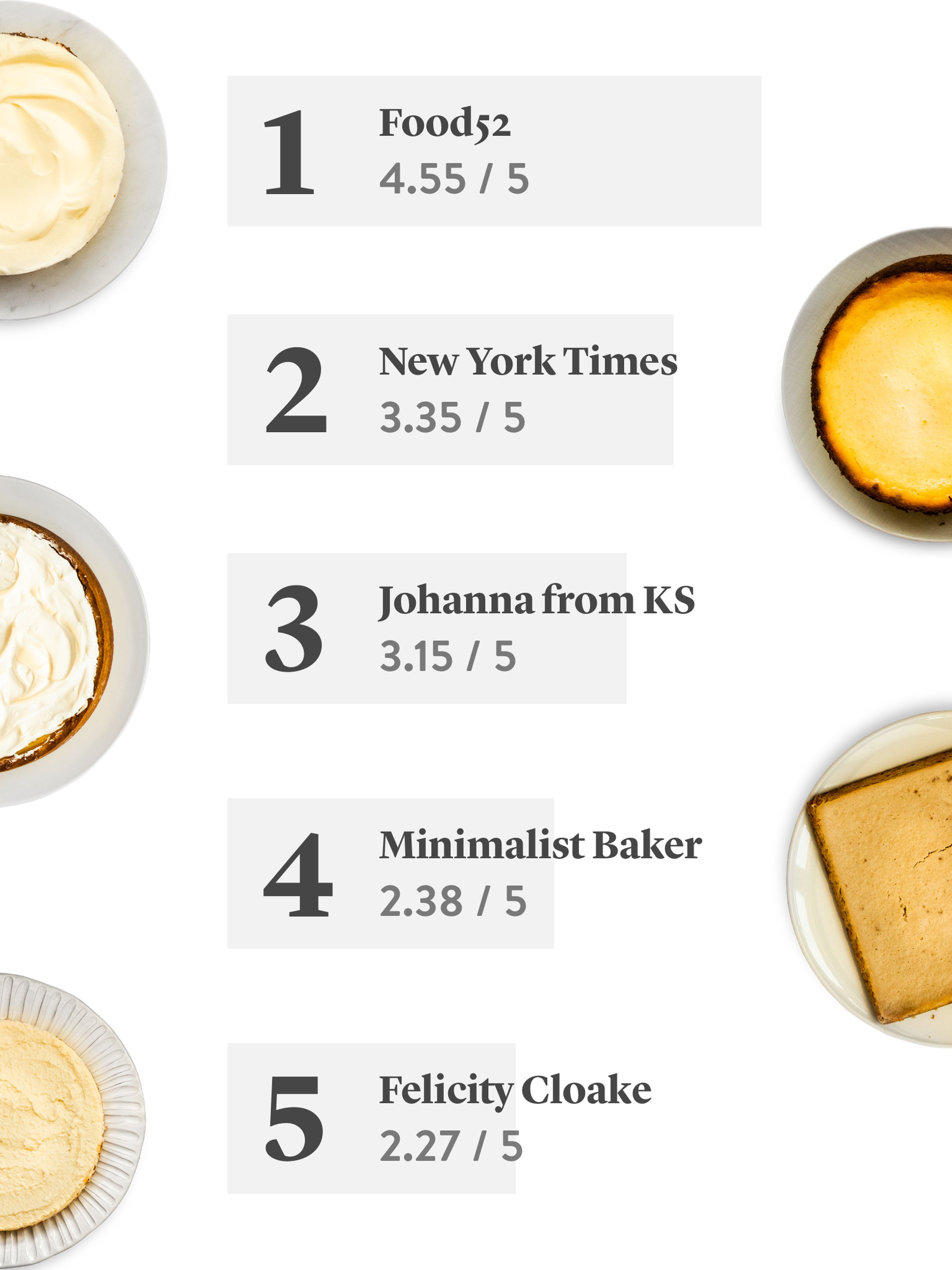 Even during the tasting, it was clear to see the favorite and, for me, it ended up being no surprise which cake took the cake. Winning by a clear margin, Food52's Gran's Gifted Cheesecake was something everyone could agree on—perfectly smooth and tangy with the right amount of sweetness and density, it's an absolutely, irrefutably, amazing cheesecake.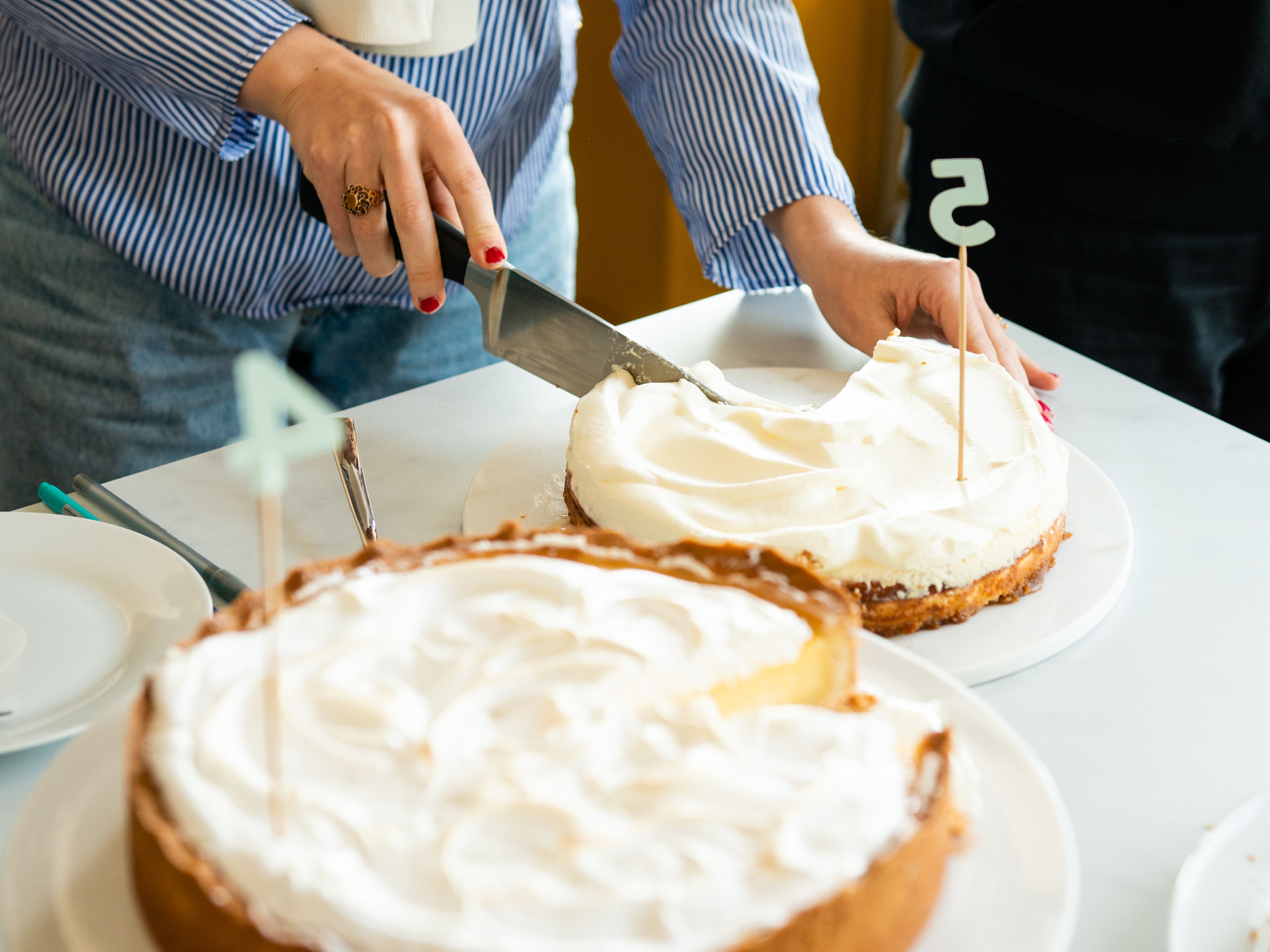 Not only did it win the average of the total of the four categories, it swept all of the categories individually as well. Johanna's cheesecake came in second in the 'Look' category (no surprise there!), and The New York Times' recipe took second for 'Taste', 'Texture', and 'Wow Factor'—a category we all deem quite difficult to judge.
What we learned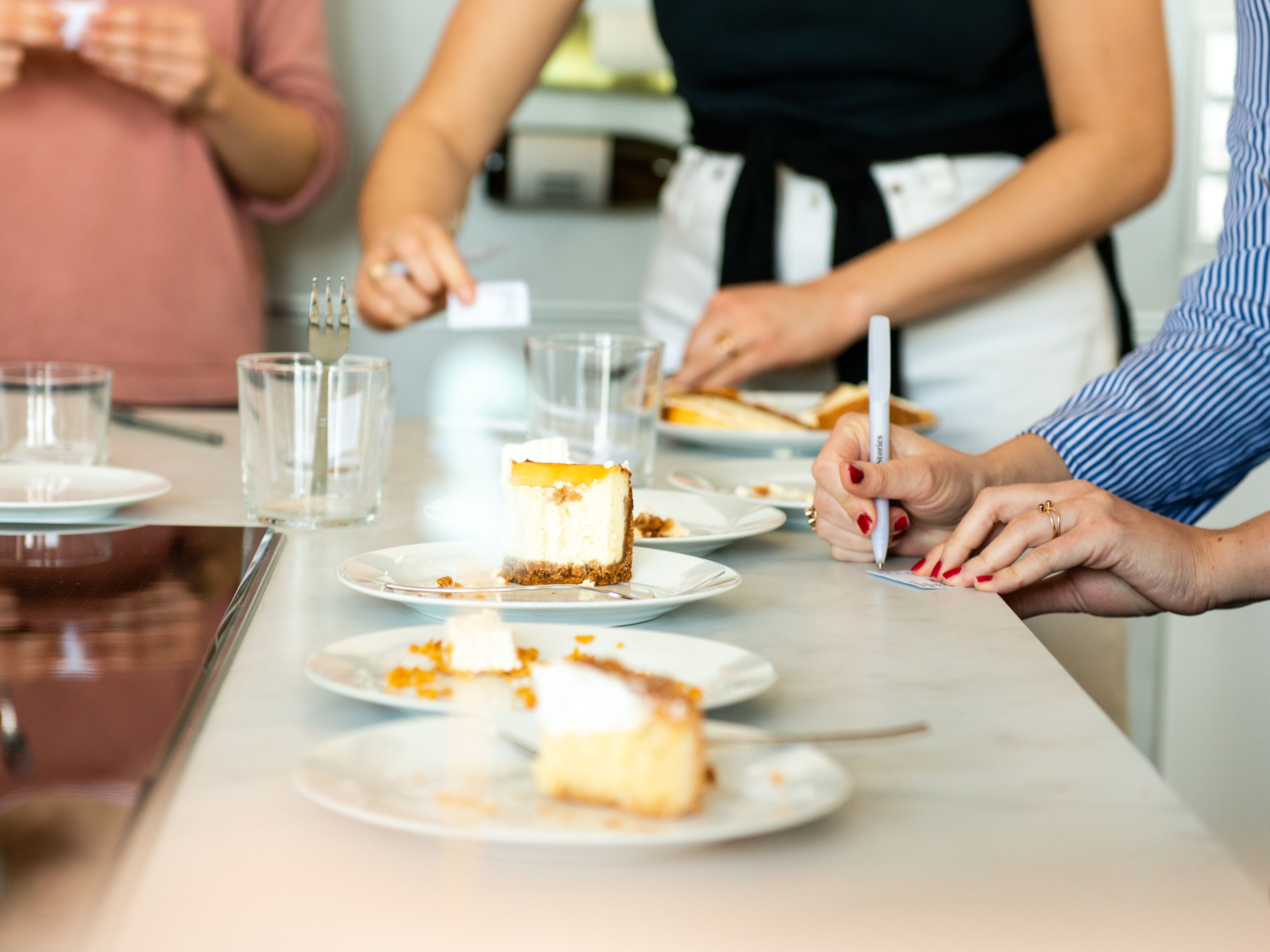 1. Layer it up!
The tangy, mouthwatering layers of Food52's cheesecake not only added a beautiful ombre-ish effect to the slices, but made for a bite that had the ideal mouthfeel—somewhere between a creamy custard and a cloud. While we might not always opt for separate cream cheese and sour cream filling layers, we'll definitely serve any cheesecake from here on out with a light as air layer of whipped cream.
2. The graham reigns supreme
Both number one and number two in our cheesecake competition had the classic graham cracker crust spiced with cinnamon, sweetened with sugar, and pulsed together into a moldable graham 'sand' with plenty of melted butter. What this tells us? When in doubt, always opt for the graham crust.
3. No-bake, no glory
Hey, hey, hey, it's not what you think, we're not saying no to no-bake cheesecakes altogether—they're definitely great, easy options that are by no means bad. It's just that, when put up against the baked varieties, it seems a no-bake cheesecake doesn't stand a chance against the 'real' thing.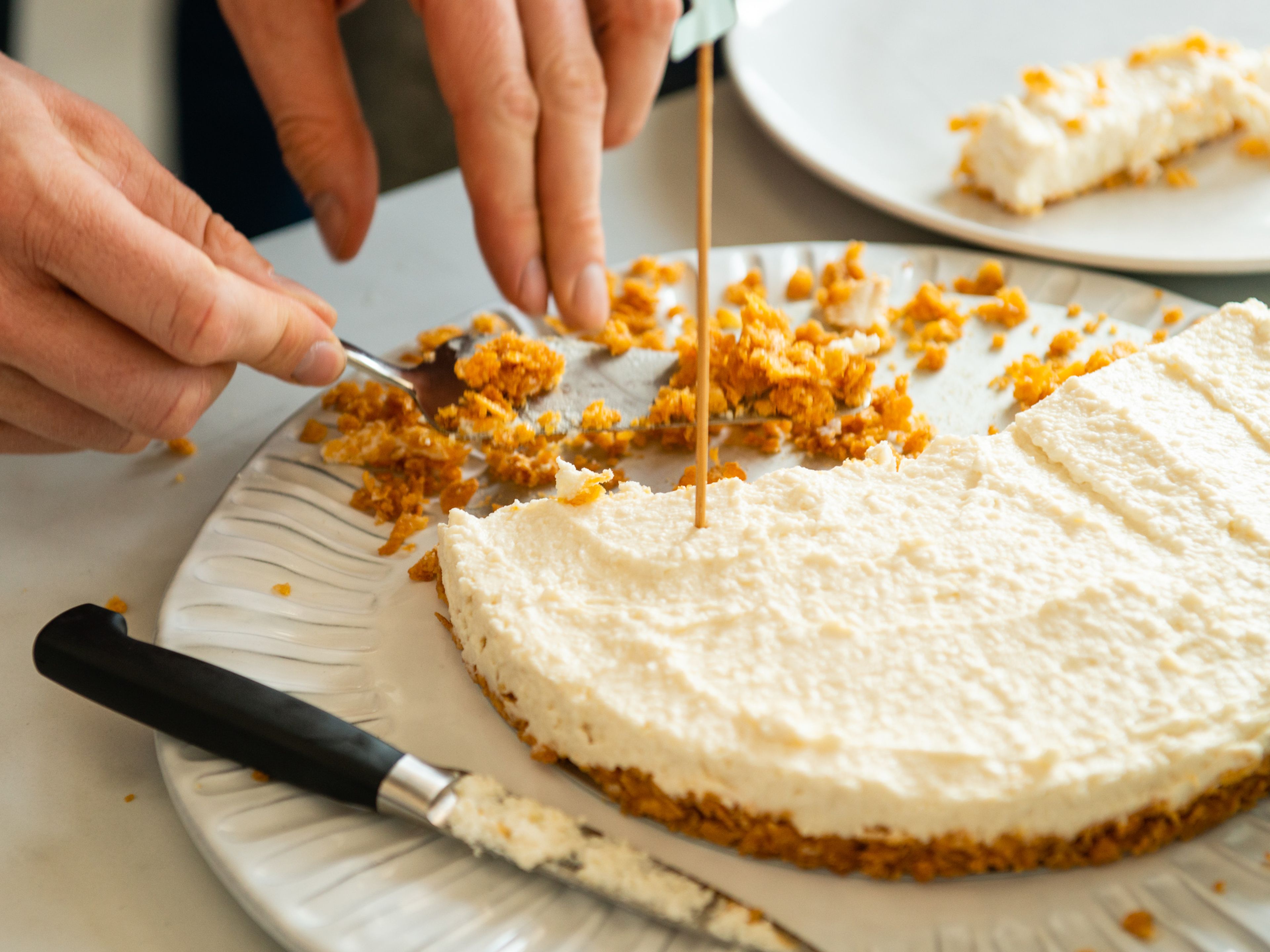 Maybe it's just Cloake's view of the "perfect" recipe, but a few things came to the forefront in the, "Why don't we like this cheesecake?" discussion. The ricotta gave the cake a bumpy texture—and we tried awfully hard to smooth it out, to no avail—and the cornflake crust ended up soggy and completely fell apart as we tried to cut the cake into slices.
Our own best cheesecakes
Now that we've made, tasted, and judged—it's your turn! Here are our own best cheesecakes to put to the test.
Classic German cheesecake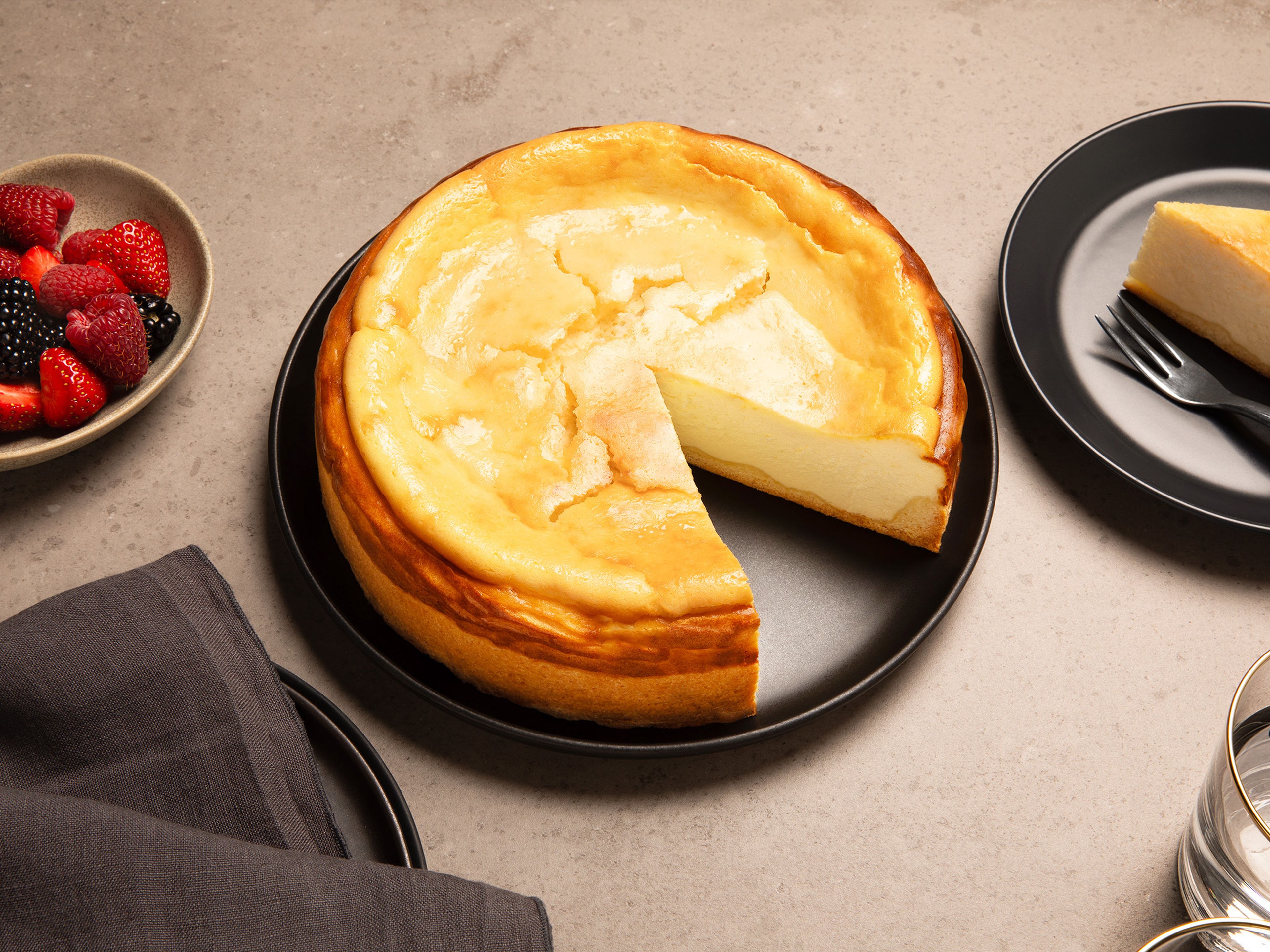 → Go to recipe
Classic cheesecake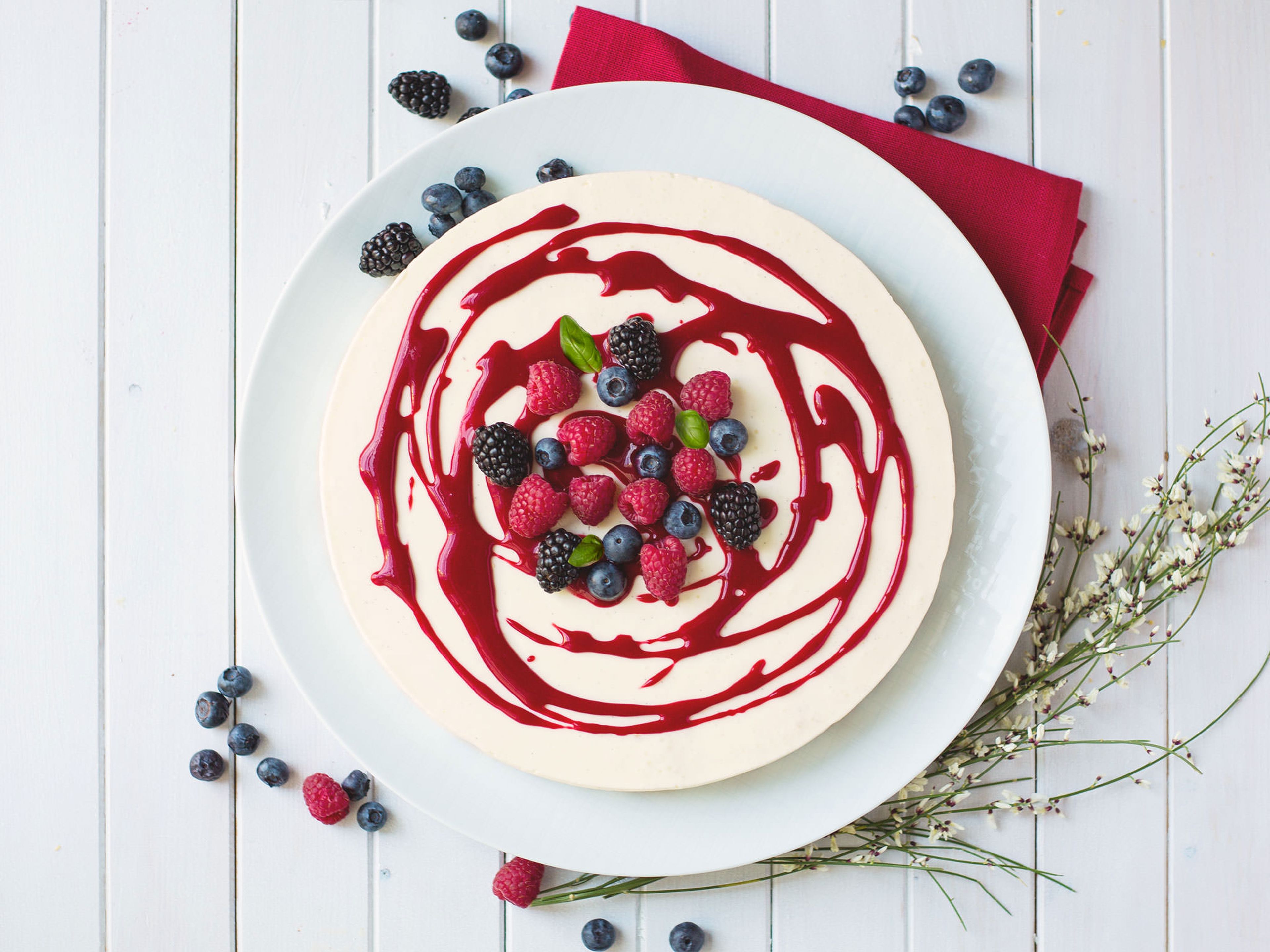 → Go to recipe
Manhattan cheesecake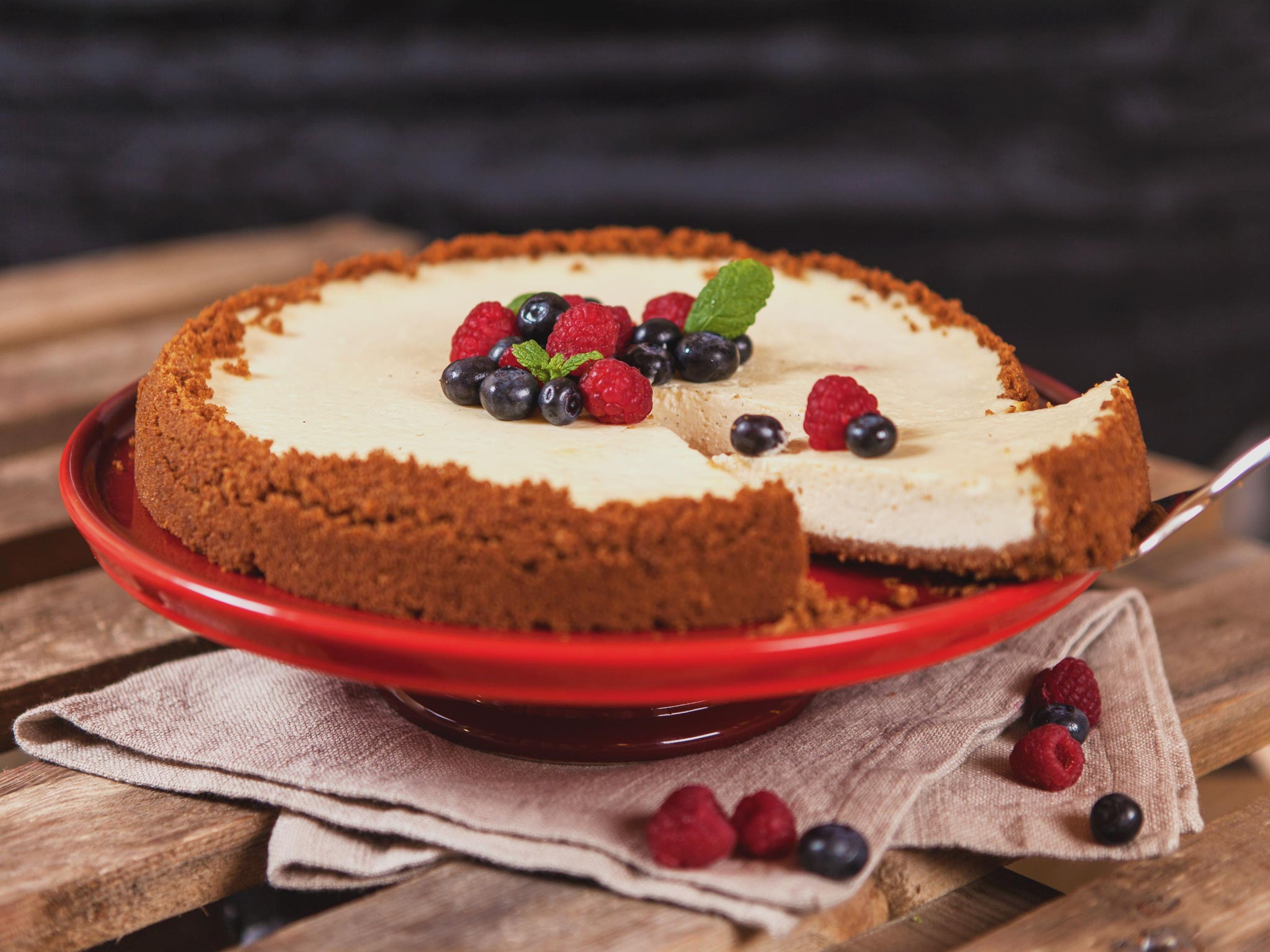 → Go to recipe
What's your favorite cheesecake recipe? Upload your own recipe to the app or comment below to share it with the community.
Published on May 16, 2019
More delicious ideas for you