Classic German cheesecake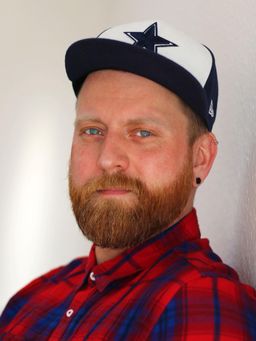 Utensils
bowl, dough scraper, knife, springform pan, parchment paper, pastry wheel(optional), rolling pin, oven, whisk, small saucepan, stand mixer or hand mixer with beaters, 2 large mixing bowls, cooling rack, aluminum foil
Take an
easy quiz

and discover more recipes you'll love!
How-To Videos
How to Prepare a Cake Pan
Homemade vanilla extract
How to beat egg whites
How to fit dough into a pie dish
Step 1/ 4

38⅓ g

flour

⅛ tsp

baking powder

12½ g

sugar

⅛ tsp

salt

20 g

butter (cold)

⅛

egg

Add flour, baking powder, sugar, and salt to a large mixing bowl and stir to combine. Cut cold butter into cubes and work into flour mixture with dough scraper until butter is divided into pea-sized pieces. Add egg and continue mixing, bringing dough together using your hands. Form into a disc and wrap tightly in plastic wrap. Leave to chill for approx. 30 min. in the refrigerator.

Step 2/ 4

butter for greasing

flour for dusting

springform pan
parchment paper
pastry wheel(optional)
rolling pin

Line a springform pan with parchment paper, lightly grease with butter, and set aside. Flour work surface and roll out dough, making sure that it is a few cm/in. wider than the baking pan. Transfer dough to pan and press to fit, so that the dough goes up the sides approx. 4 cm/1.5 in. high. If you like, trim the sides to create a level edge with a pastry wheel. Transfer to the refrigerator.

Step 3/ 4

⅔

eggs

13⅓ g

butter

⅛ kg

cream cheese (low-fat)

33⅓ g

sugar

6⅔ g

starch

⅓ tsp

vanilla extract

⅓ tsp

lemon juice

oven
whisk
small saucepan
stand mixer or hand mixer with beaters
2 large mixing bowls

Preheat oven to 175°C/350°F. Separate egg whites from yolks and place in two separate mixing bowls. Beat egg whites until stiff peaks form. Set aside. Melt butter in a small saucepan over low to medium heat. Add cream cheese, sugar, starch, butter, vanilla extract, and lemon juice to egg yolks and mix until mixture is smooth and creamy. Fold in egg whites to egg yolks with a whisk, maintaining as much air as possible. Transfer mixture to pan and tap thoroughly on kitchen counter to release trapped air bubbles.

Step 4/ 4

cooling rack
aluminum foil

Bake cake at 175°C/350°F for approx. 40 min. in the lower half of the oven. Cover with aluminum foil and continue baking for approx. 35 more min. The cake should still be a little wobbly in the middle. Turn off oven, open door slightly, and leave cake inside for approx. 10 - 20 min. to allow it to cool gradually, which will prevent it from falling. Remove sides of pan and leave to cool completely for approx. 1 hr. on cooling rack before cutting the cake. Enjoy!

Enjoy your meal!
More delicious ideas for you