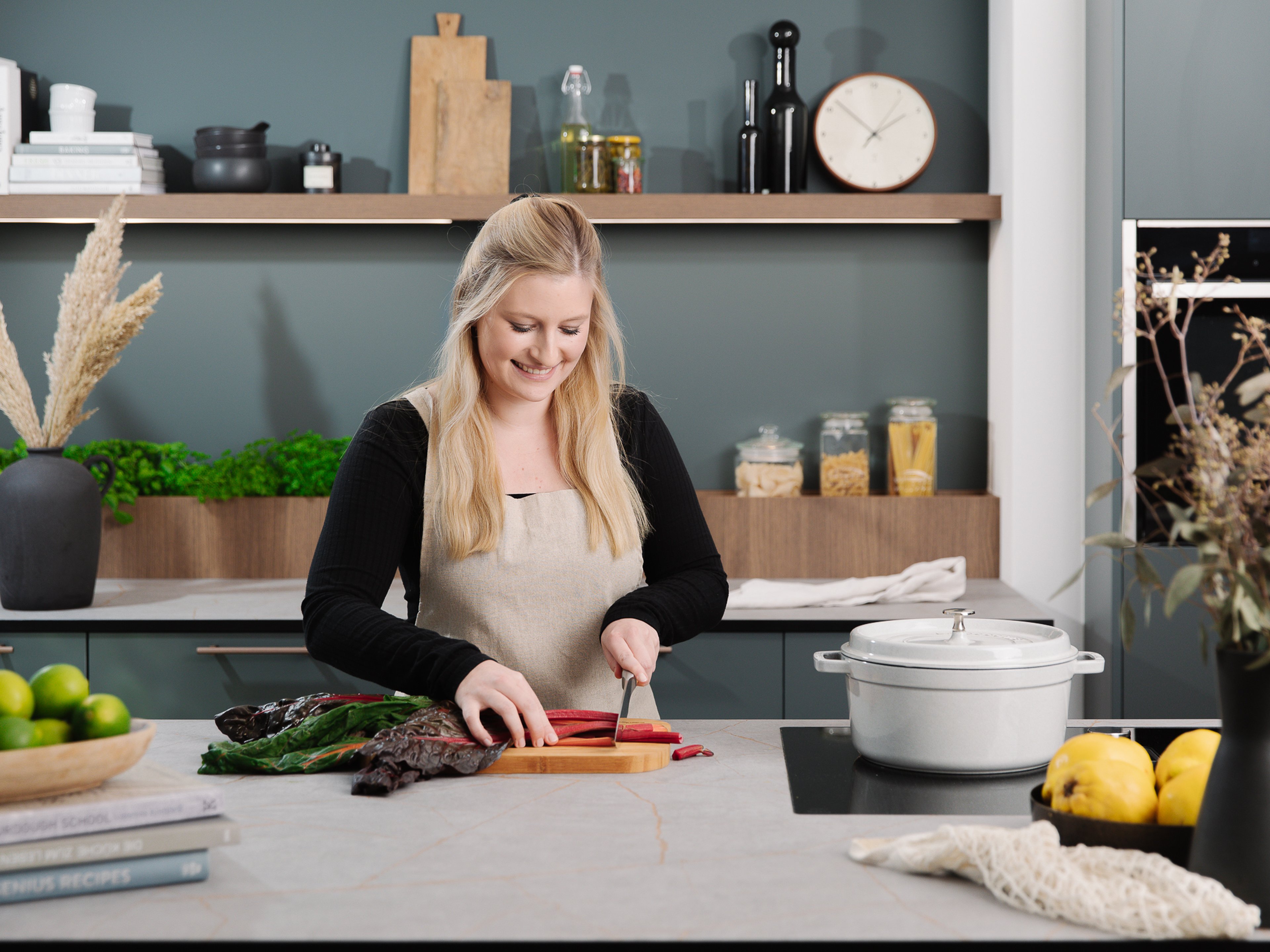 New Year, New Kitchens!
3 ultimate tips for desining and organizing your dream kitchen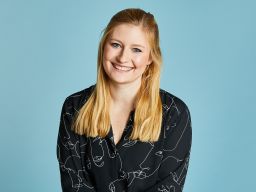 Food Editor at Kitchen Stories
A beautiful, well-organized kitchen makes cooking even more fun!

Kitchens are not only a room in our living quarter - it is the sanctuary where our passion for cooking takes place. From the small and cozy one-wall kitchen with little storage space where everyday cooking happens, to the fully equipped, large family kitchen with cooking island and wine refrigerator where we can swing the wooden spoon full 360 degrees, kitchens often become the heart of our home! At Kitchen Stories, too, we have a total of 3 kitchens that are the centers of our productions, where we cook and shoot and occasionally eat together!

New dream kitchens in the Kitchen Stories office.
Together with Rotpunkt Kitchens, we've been busy planning, building and styling to bring our kitchens to the next level in the new year, functionally as well as visually.

For us, a dream kitchen includes:
1. Numerous and well thought-out storage options for pots, pans, cutlery, etc.,
2. Large and reliable work surfaces for chopping & cooking
3. A cozy yet modern look that suits our overall tone and style at Kitchen Stories.

We are particularly excited about the many customization options for dimensions, colors and materials, as well as the environmentally friendly production and the functional design.

In the following, we will point out the specific things we like about our new kitchens and present you with tips for design, order and organization, which would be useful in your dream kitchen!

A brand new kitchen or "make new from old"?: We have the right tips for you!
New Year, New Kitchens
The 3 differently designed kitchens in soft beige, anthracite and green, combine multifunctionality, modern design & high-quality materials. They form the appropriate setting for our video and photo productions and set the stage for our recipes.
Plan your kitchen smart and organized!
Have you ever heard of the kitchen triangle or the 'clean style'? We share with you our Kitchen Stories top 3 tips for (your) feel-good kitchen, which you can find in our new Rotpunkt kitchens and are easy to implement at home. Often, even small tweaks get the job done!

Of course, kitchen planning and organization is a highly personal topic. Therefore, our suggestions serve primarily as inspiration (and besides, we are quite proud of our kitchens and had to show them off!).

A dream kitchen looks different for everyone - what should definitely not be missing in yours? Tell us in the comments!
10 questions to ask when planning your kitchen
✓ How many people live in your household?
✓ What is your budget?
✓ What style, colors, and materials do you like?
✓ What do you mainly want to use the kitchen for, for example, cooking, as a kitchen-living room or as a dining room?
✓ How often do you cook, if at all?
✓ How important are good kitchen appliances for your cooking habits?
✓ How much storage space do you need?
✓ How should the cabinets be constructed?
✓ How important is sustainability to you when building a kitchen?
✓ What highlights are important to you personally?

At Rotpunkt Küchen you can easily get advice.
The kitchen triangle
In your planning or remodeling, it helps to consider the kitchen triangle: the distance between the sink, stove and refrigerator.
This means that the greater the distance between the 3 places, the longer it'll take to wash up, cook and prepare.

Additionally, you should place appliances and items to reflect your typical kitchen workflows as closely as possible, such as the dishwasher near the drawers or the stove near the countertop and drawers with pots and pans. Logical, right?

Even if you already have your dream kitchen, it's worth checking out these principles! Is everything perfect or is there room for rearrangement so that you have everything within reach?
Highlights from our kitchens!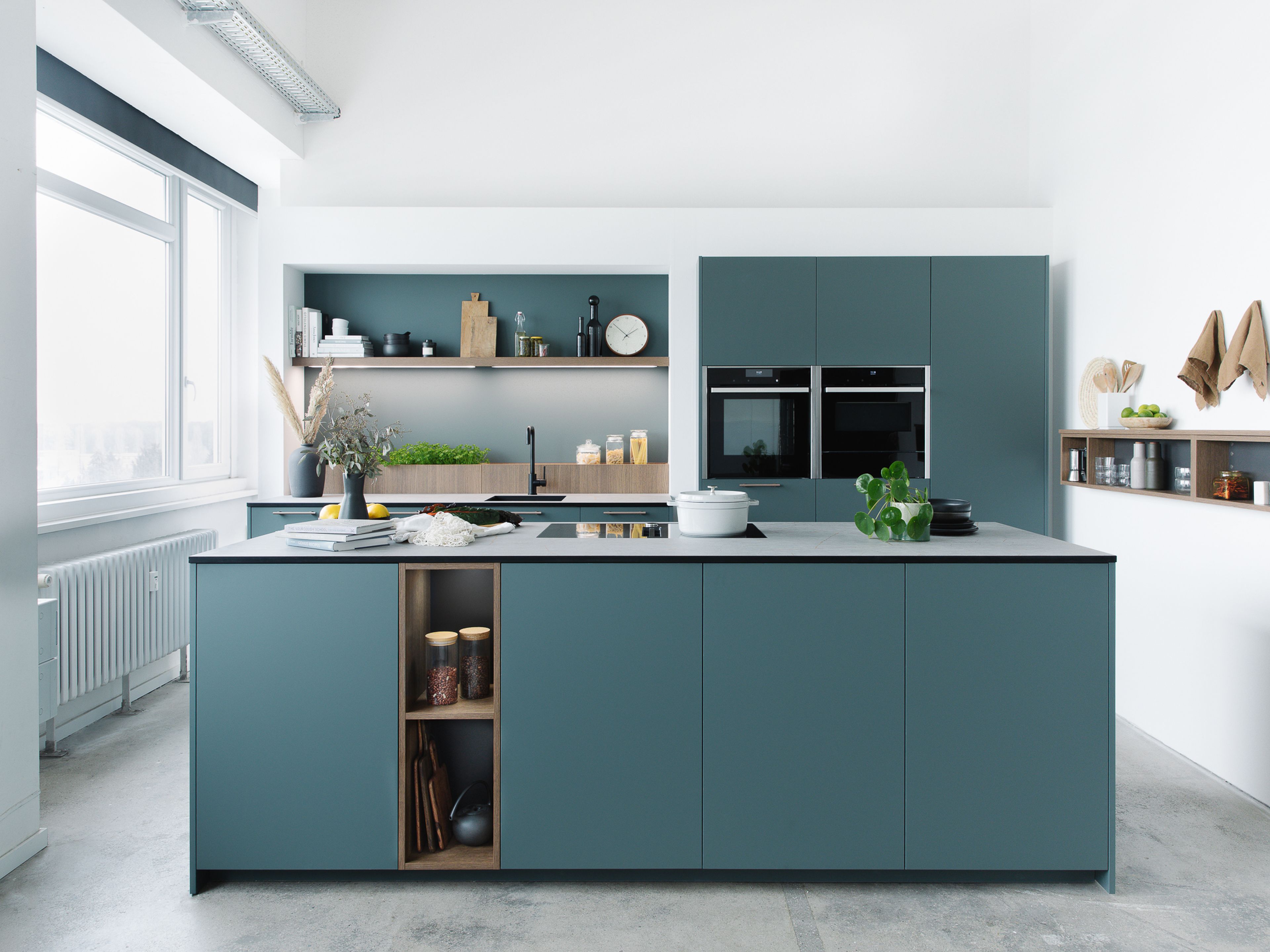 Recycled materials, a special green color concept and warm wood accents as well as large work surfaces next to the stove: checks all the boxes for us!

First recipe we cooked at Pesto Kitchen:
Pesto egg bagel sandwich

You want to give your new kitchen a new look, but can't afford the whole renovation? No problem, even a few simple steps can implement major changes:
Storage tips for your kitchen:
Finding order is half the battle, right? We know chaos is a frequent company in the kitchen. So the key for peace is more space and order:

Use all the space in drawers and cabinets.
With drawer inserts and practical organizers that you can discover in our reel, everything not only gets its place, but is also space-saving and always within reach.

Use more storage space throughout the kitchen
Small kitchen? No problem! Especially for small kitchens, practical shelves and wall solutions with magnetic surfaces or hooks for dishes, spices or knives are suitable. You can find one variant in our reel. Either they are already integrated into the kitchen planning, as with Rotpunkt Kitchens, or you can also easily buy smart storage systems afterwards.

Regularly sort (out) kitchen utensils and food items and put them in labeled storage containers
This way, the ingredients last longer, you keep track of them and save space, too! Devan tells you in this article which spices you really need and how you store them, and Hugo shows you here which 10 essential utensils you need in your kitchen.
Try it!
Highlights from our kitchens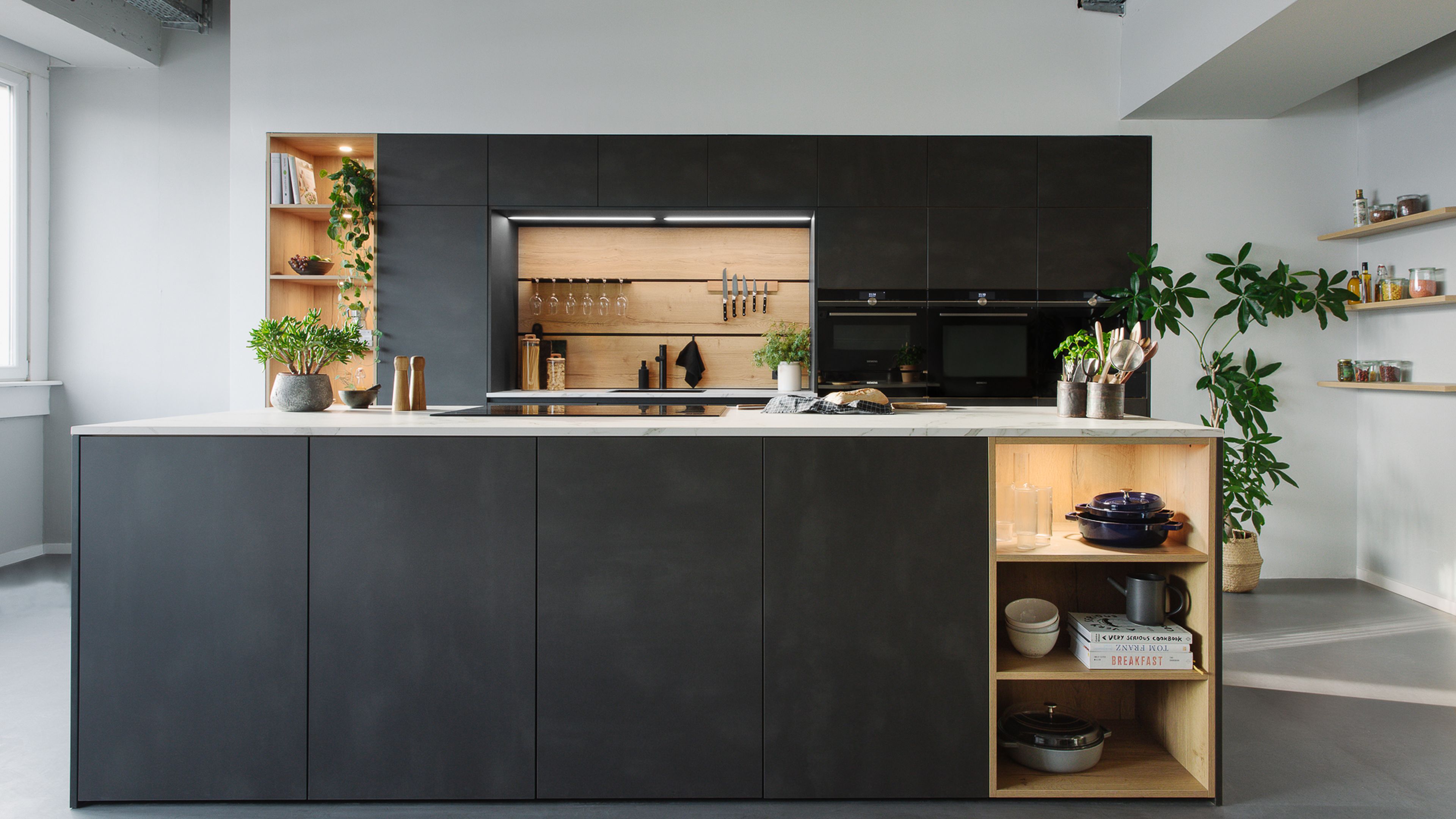 Of course, the smart Wall Solutions, e.g. practical cutlery inserts and open knife and wine glass holders with rail system, leave enough space for stylish storage and effortless cooking. Don't forget the smart wine fridge, either!

The first recipe we cooked at Soy Kitchen:
Crispy roasted Brussels sprouts with soy sauce
The Clean Style
Since the Scandinavian styling trends and Marie Kondō's famous motto: "Keep only what sparks joy. Everything else has to go!"?, it has become clear: Reducing down to the essentials (not only in the kitchen) provides more balance and order - and also looks great. For us, the kitchen should first and foremost have a good workspace where it's fun to cook!

Do you really need the toaster every day or can it be stored in the cupboard?

It's small touches that can declutter cramped spaces. Which kitchen style you like best depends on your personal taste.

Platforms like Pinterest or even the various kitchen manufacturers like Rotpunkt Küchen serve as a source of inspiration for different styles!
Other ideas to refresh your kitchen:
Change fronts with adhesive foils, add new handles and spice up tiles with varnish or foil!
2. Decorate with plants, herbs and pictures for a feel-good flair!
Re-organize behind closed doors: Create new storage space by cleaning out and reorganizing closets and drawers. Perhaps using the Marie Kondō method?

Which idea do you like best? Tell us in the comments!
Highlights from our kitchens!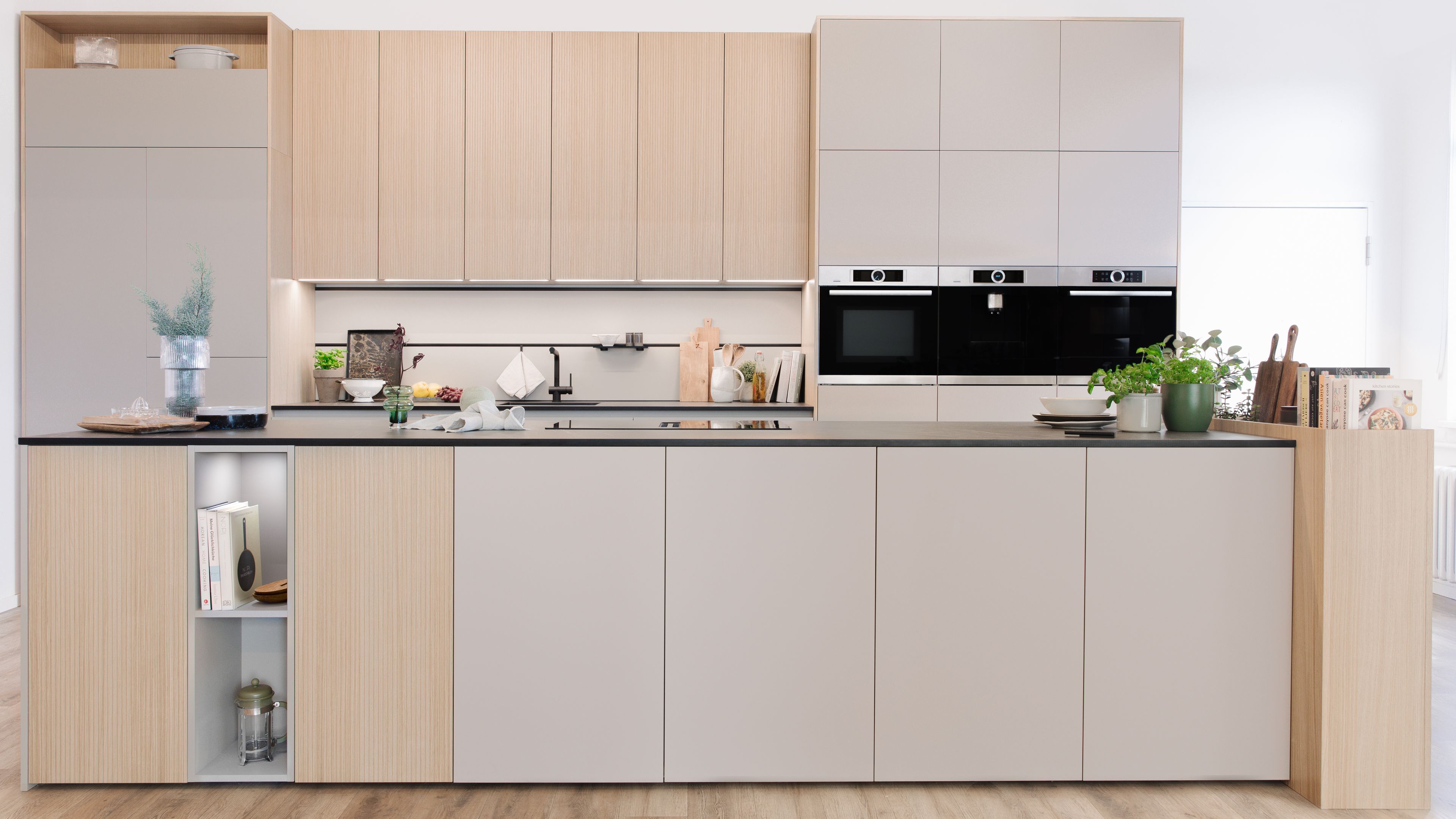 Lots of storage space under the ceiling and high-quality materials in clean style with closed fronts and hidden waste separation systems from Rotpunkt Küchen!

The first recipe we cooked in Tahini Kitchen:
Chocolate waffles with tahini cream


Whether a complete remodel to the absolute dream kitchen with smart lighting solutions and kitchen island or adding small handles for more storage space and workspace, anyone can create a feel-good sanctuary for cooking with a few tips and tricks!

Tell us in the comments how you went about your kitchen planning or organization. Tell us which of our three kitchens is your favorite, and look forward to many delicious new recipes produced in our Soy, Tahini and Pesto in the future!
Published on January 13, 2023
More delicious ideas for you