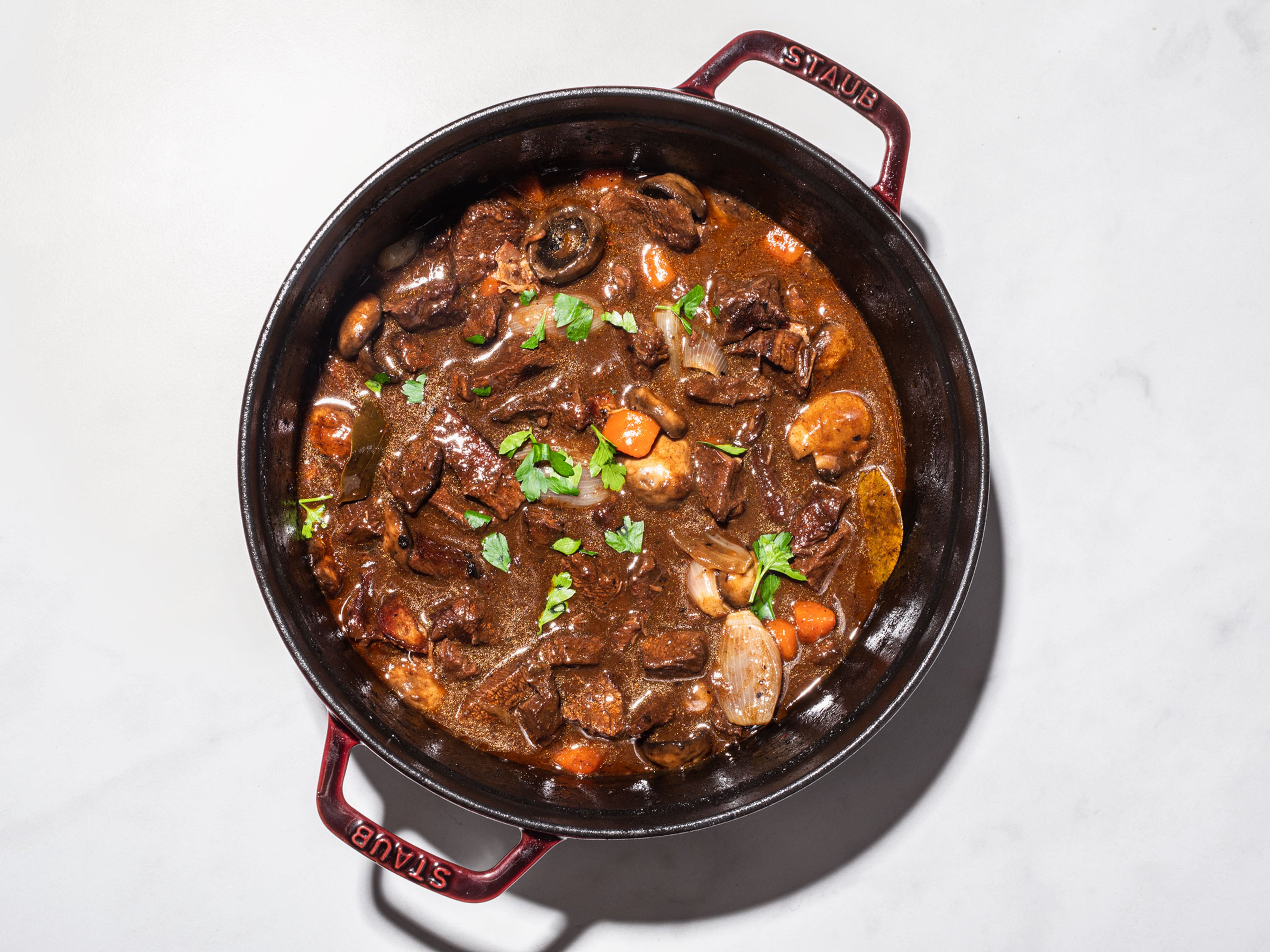 How to Cook the Most Tender And Flavorful Goulash
Plus, 10 goulash recipes to start with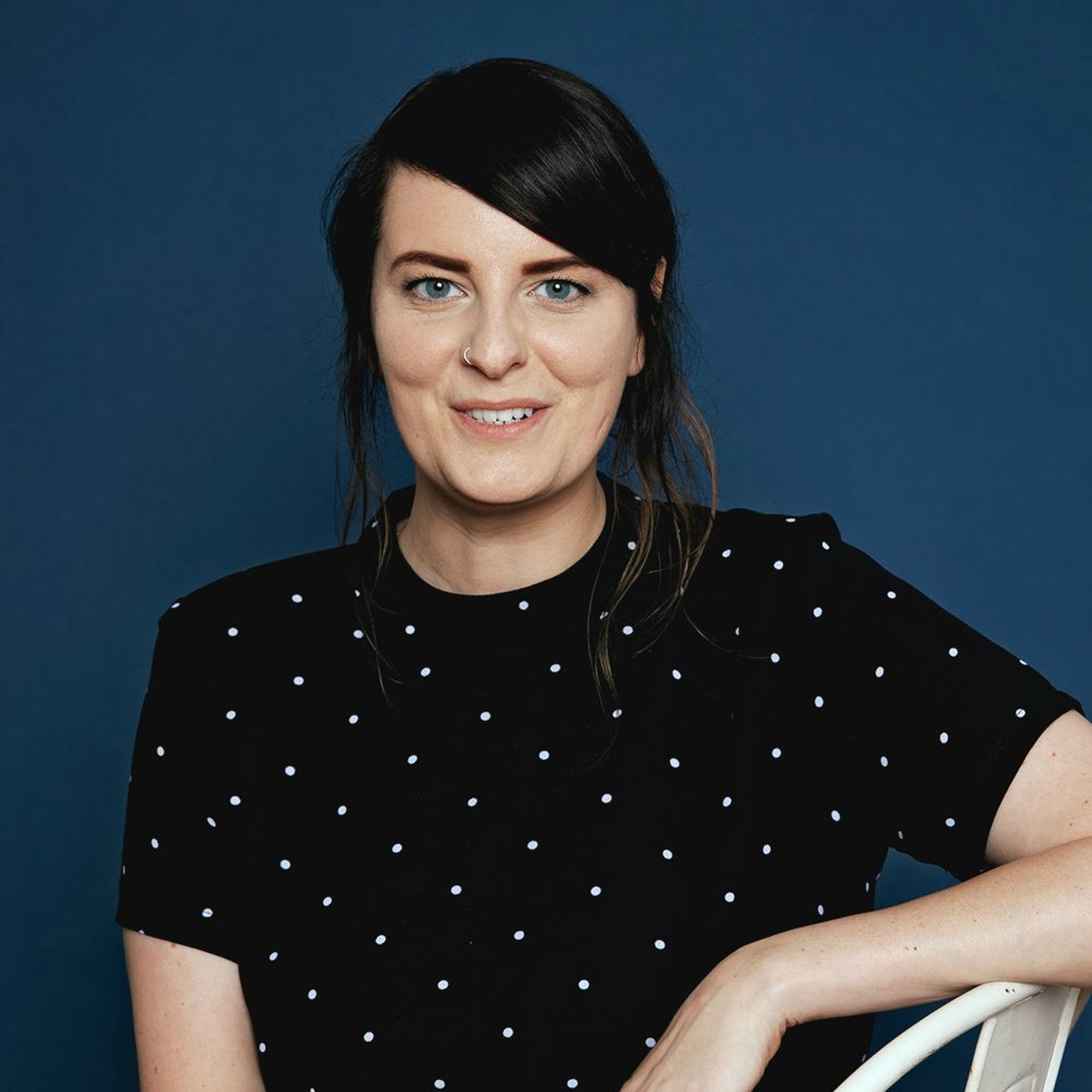 Goulash is one of those dishes that seems to have always been around and yet, most people shy away from making it themselves. I asked some of my German colleagues recently what comes to mind when they think goulash. Two answers stuckout: 1. Family meal at grandma's place, 2. the so called "Goulash Cannon" to feed a crowd.
I then asked these same colleagues if they had ever made goulash themselves—but the answers that followed were rather cautious.
But why is that? Is it really such a demanding dish to prepare or are we intimidated by such a storied dish? I've pelted our chef Christian with questions and unpacked the origins and traditional method of the classic goulash. You can look forward to an easy-peasy 4-step guide to make perfect goulash, plus 10 delicious recipes to start with!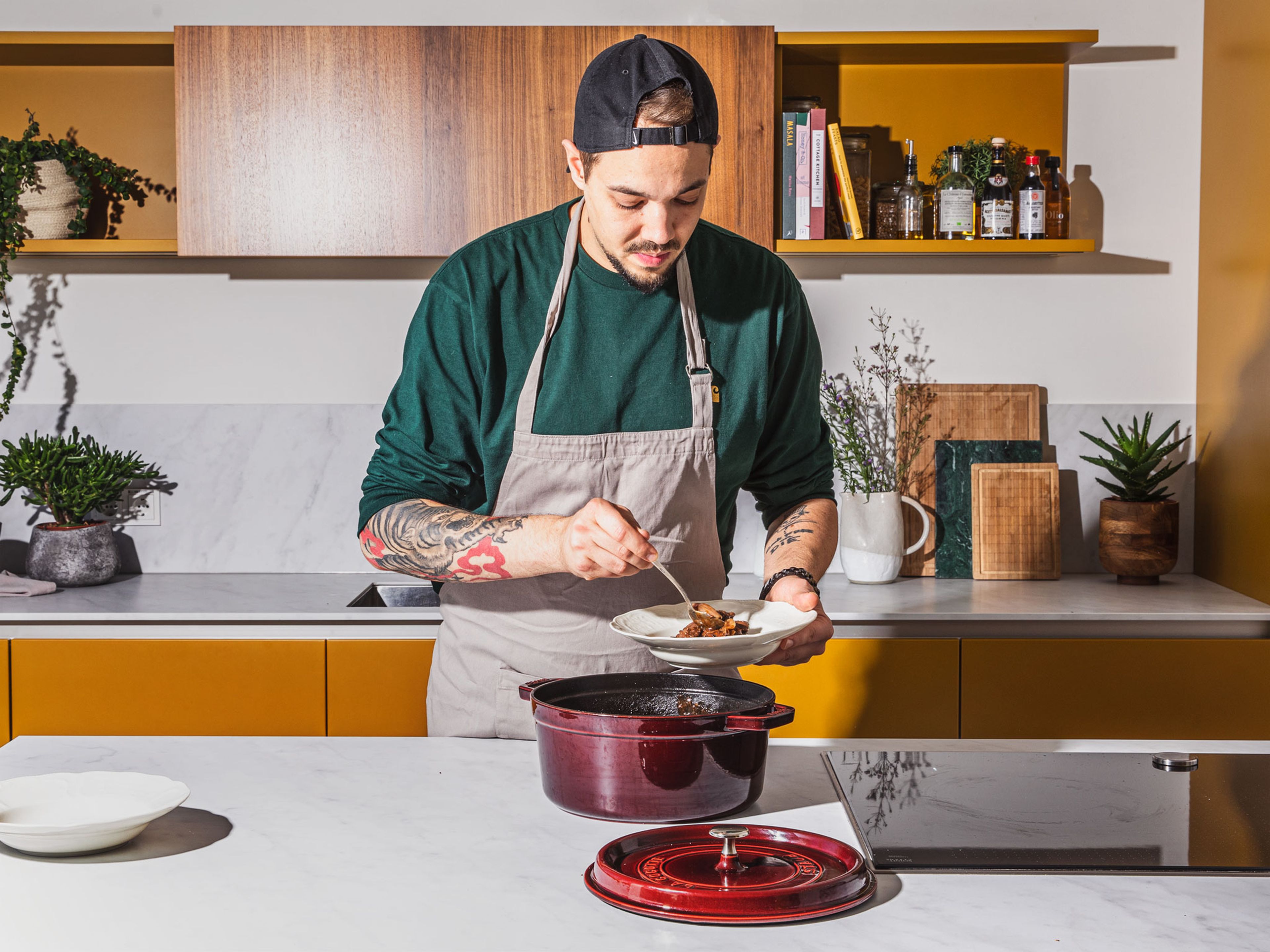 What is goulash exactly?
What's the difference between a stew and a goulash and which regional variations should we be clued up on?
The origin of the classic beef goulash lies in Hungary. Better known as Gulyás, this version is more of a kind of goulash soup with various ingredients. The variation that we all know and love is referred as Pörkölt there. In the middle of the 19th century, the much-loved goulash recipe was brought to Vienna by Hungarian soldiers, enjoying great popularity known as Viennese Saftgulasch now. In this special version, meat and vegetables are stewed in beer and water, simmering for an extra long amount of time at low temperature.
And that's only a short breakdown of the most popular goulash variants! Other well-known recipes, that you may not have tried yet are: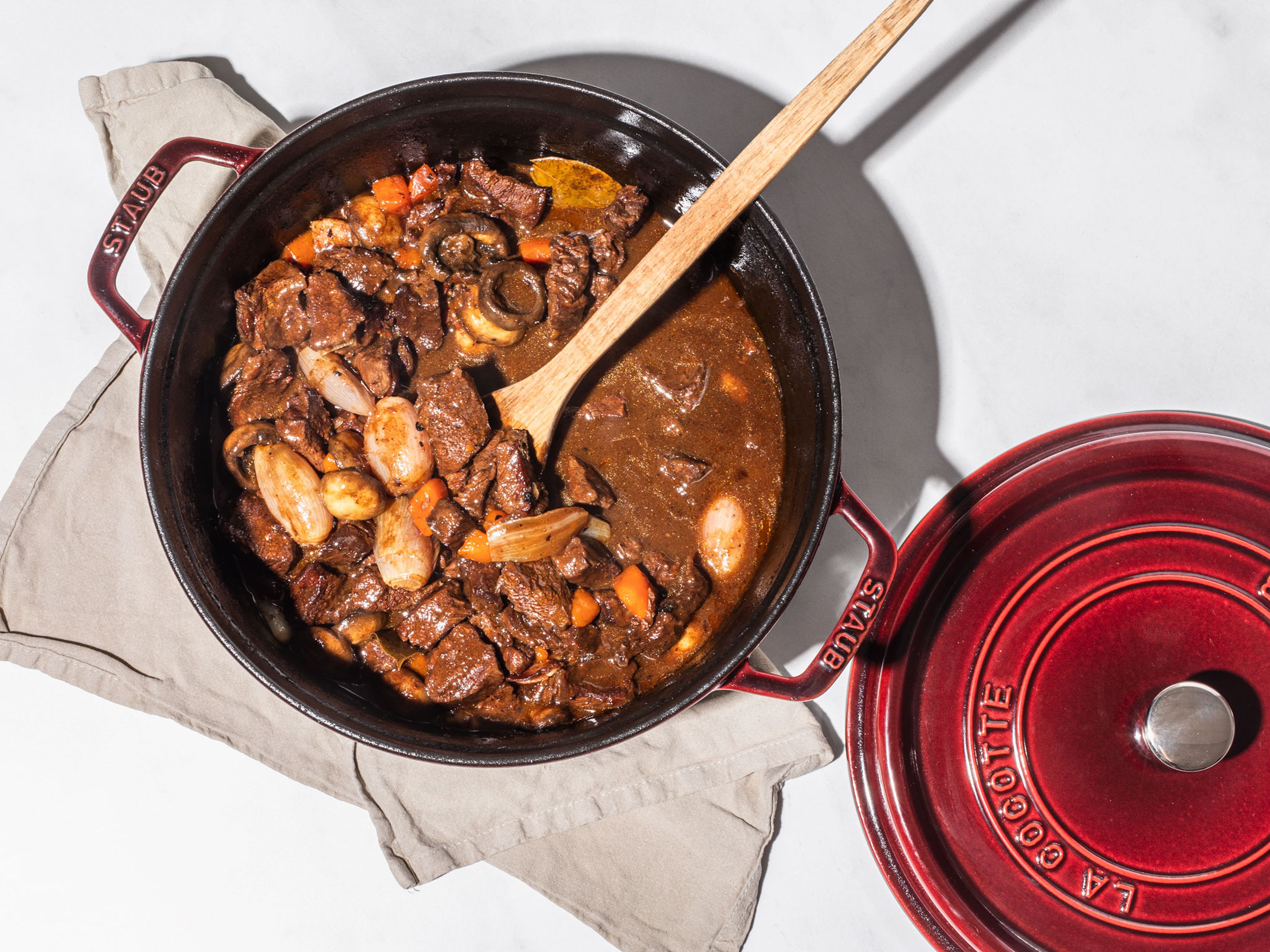 Szegedin Goulash: To make Székely Gulyás, you can use pork or a mix of half pork and half beef, cut into bite-sized cubes, seared and then stewed for about an hour, before sauerkraut joins the party for another half an hour. The original Szegedin Goulash is served with sour cream.
Debrecen goulash: For this regional version, Hungarian Debrecen sausage is used instead of beef. You can cut the sausage into cubes or slices and simmer with the other ingredients just like in the traditional recipe.
Kettle goulash: This variation, as the name implies, is prepared in a large kettle on an open fireplace.
Boeuf Bourguignon: This classic of French cuisine is also considered a form of beef goulash, which becomes unbelievably tender and juicy due to the long stewing time.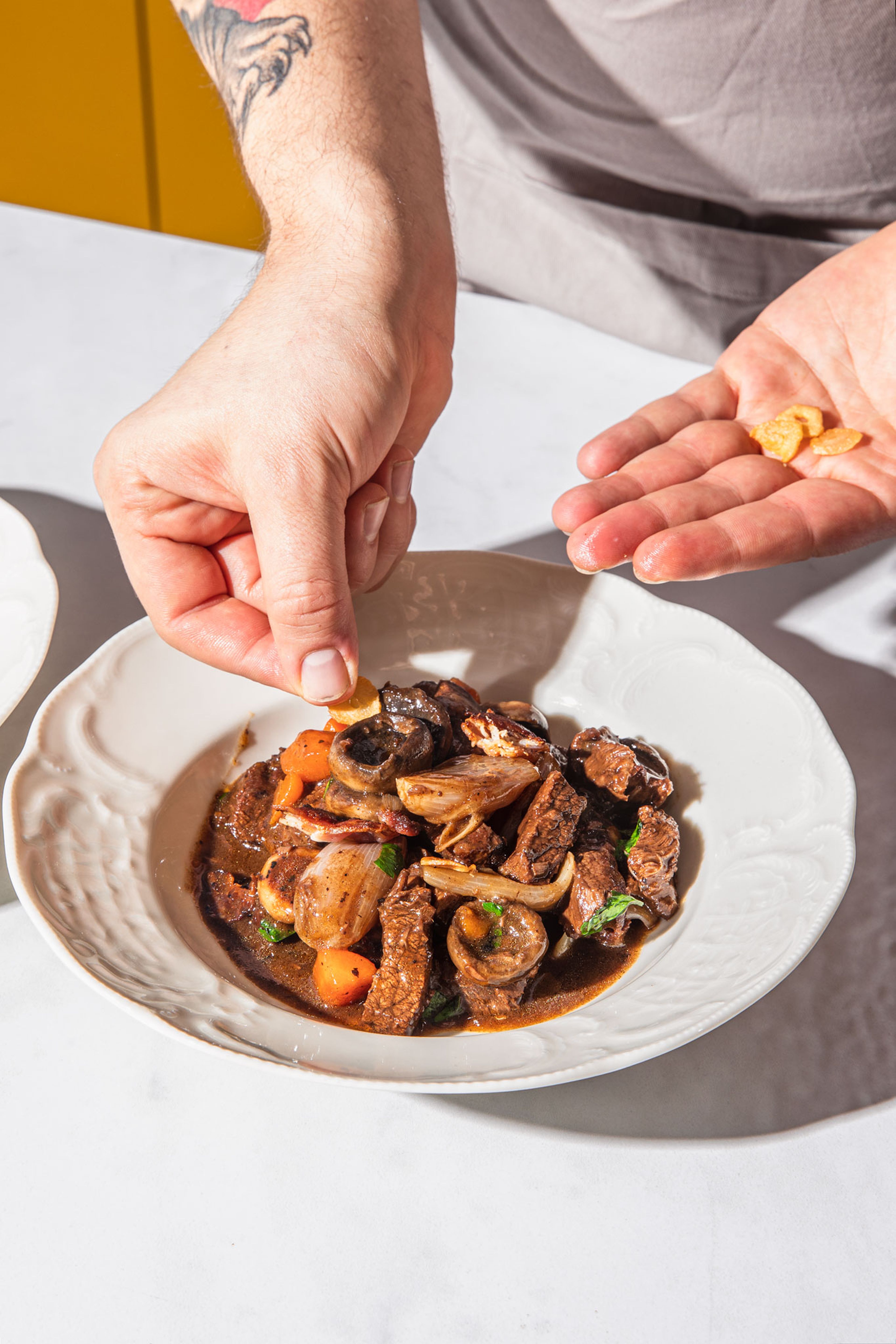 Often goulash is also regarded as equal with ragout. In a ragout, the pieces of meat are usually not seared before but braised immediately in broth or other liquid. Put simply, ragout = goulash without searing.
Sounds confusing? It's not! Basically, you only have to concentrate on 4 main ingredients to make a perfect goulash.
The 4 pillars of perfect goulash
1. The meat
Choose marbled meat for your goulash, as it cooks very slowly, the fat will render down and give you a tender end result. Beef and veal are very popular, but you can also choose game, pork, or lamb. Lean meat is less suitable, as it will toughen up over the long cooking time.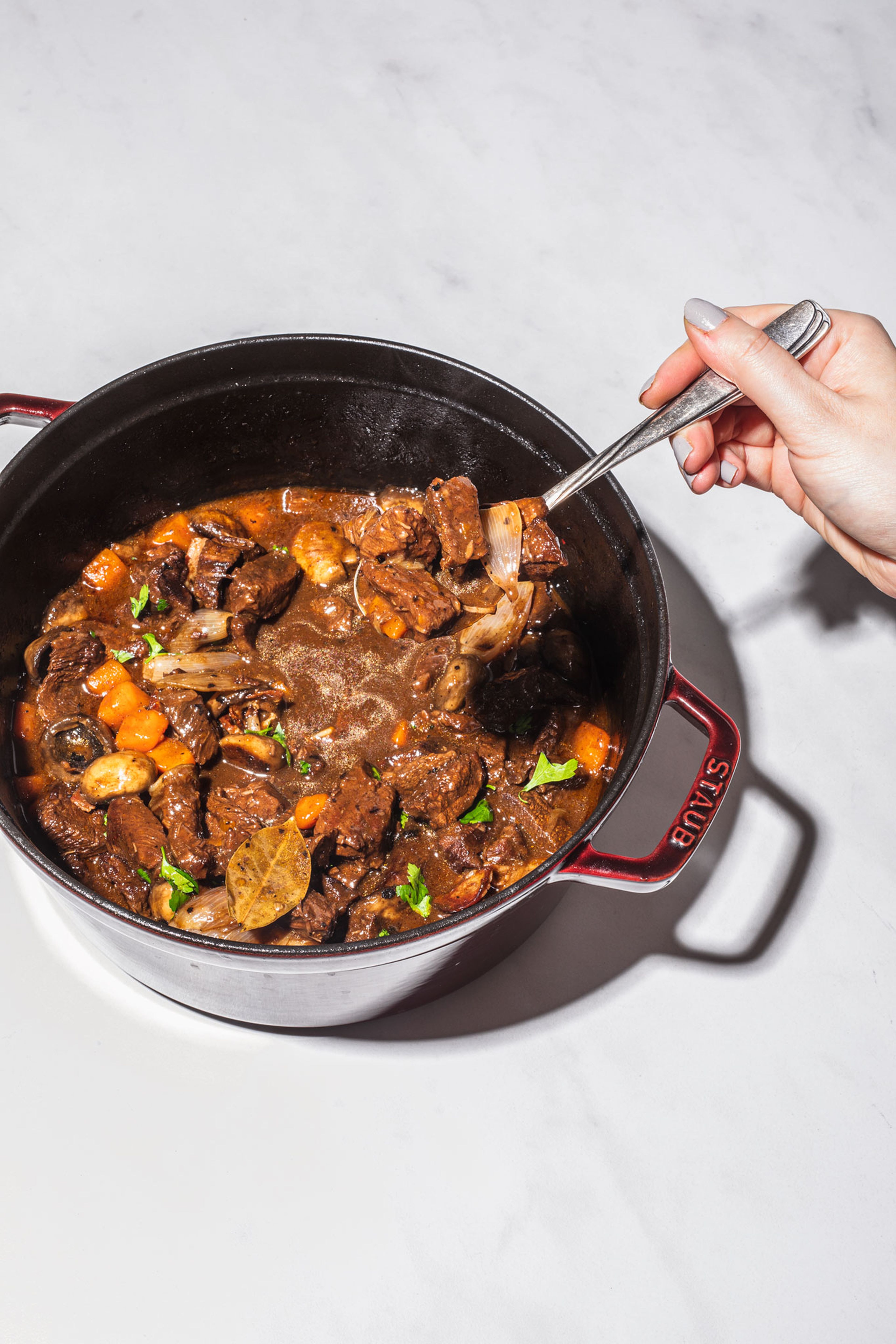 2. The vegetables
Vegetables play an important supporting role in your goulash and can vary from recipe to recipe. The most common ones are onions and shallots, as well as mushrooms and garlic. Fresh peppers are used for an original Hungarian goulash, while the Szegedin Goulash relies on sauerkraut.
3. The spices
Which spices you should use for a delicious goulash depends on the regional variants, but also on your personal taste: bay leaves, thyme, marjoram, caraway seed, or paprika are very popular.
4. The liquid
In addition to seared meat and vegetables, a generous amount of liquid for deglazing is also required, which ensures that the roasting flavors dissolve on the bottom of the pot, combining with all the wonderful aromas of the sauce. You can use any kind of broth, but red wine, and dark beer, even a dash of vinegar won't hurt.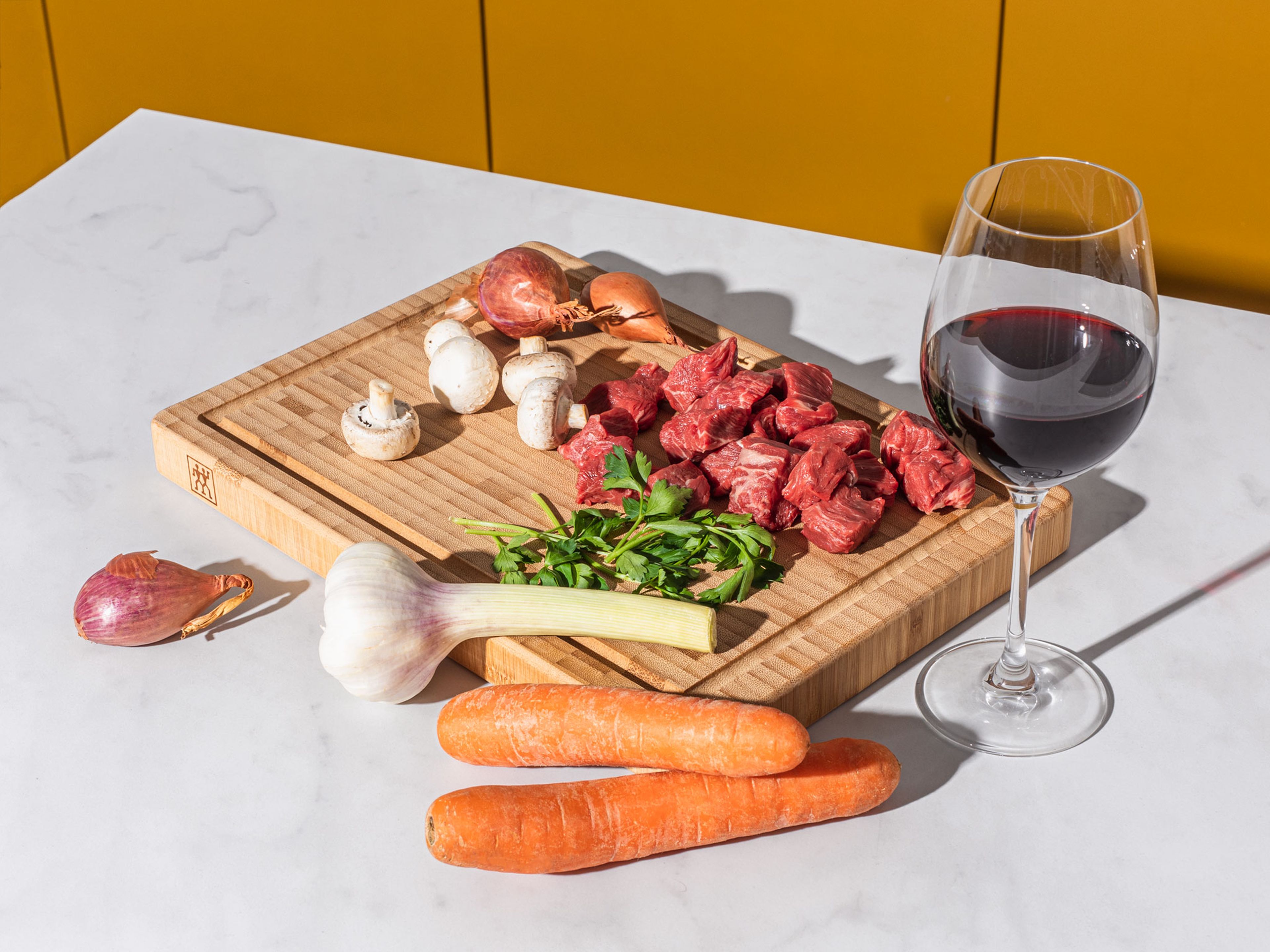 How to make goulash in 4 easy steps
Now that you are familiar with the main components of the goulash, let's move on to the preparation:
1. Remove any gristly tendons from the meat of your choice, then cut it into rough cubes. Peel onions or shallots and dice roughly if desired, but you can also add them as a whole. Peel and finely slice garlic. Roughly chop vegetables of your choice.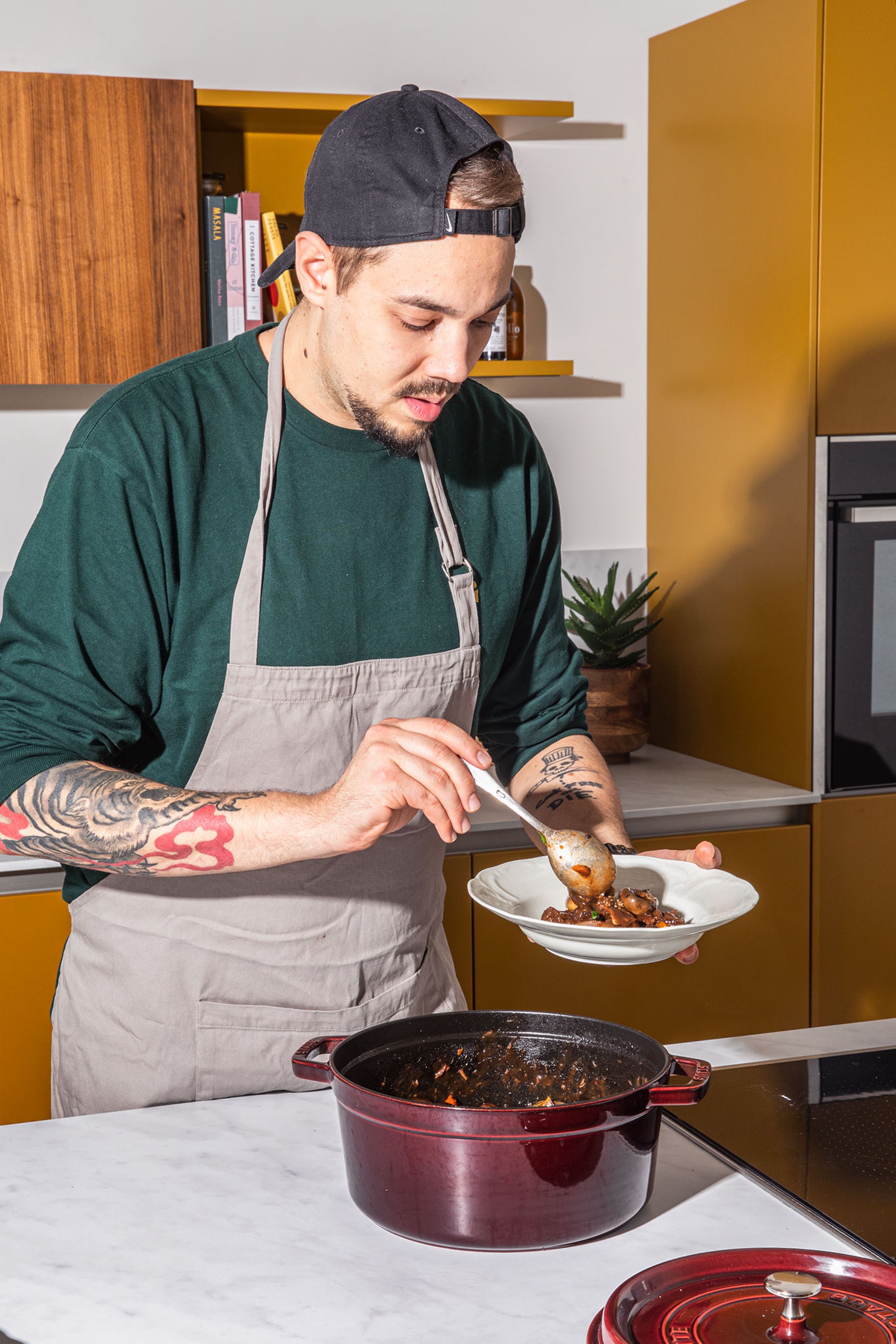 2. In a stew pot or Dutch oven, heat vegetable oil. Sauté onions or shallots, vegetables of your choice, and garlic, then remove them and set aside. Now sear the meat in portions and also set aside.
3. Add red wine and broth. Mix well, so that the roasting flavors dissolve from the bottom of the pot, then season with salt and pepper, and add spices of your choice, such as bay leaves and thyme.
Christian's tip: If desired, simmer the broth with the trimmed tendons before adding it to the meat. While simmering, the tendons transform into natural gelatin, which helps to bind the sauce later.
4. Transfer seared meat and vegetables back to the pot and simmer for about 90 minutes over low heat. Serve goulash with potatoes, spaetzle, tagliatelle, farmer's bread, polenta, or various kinds of vegetable purees.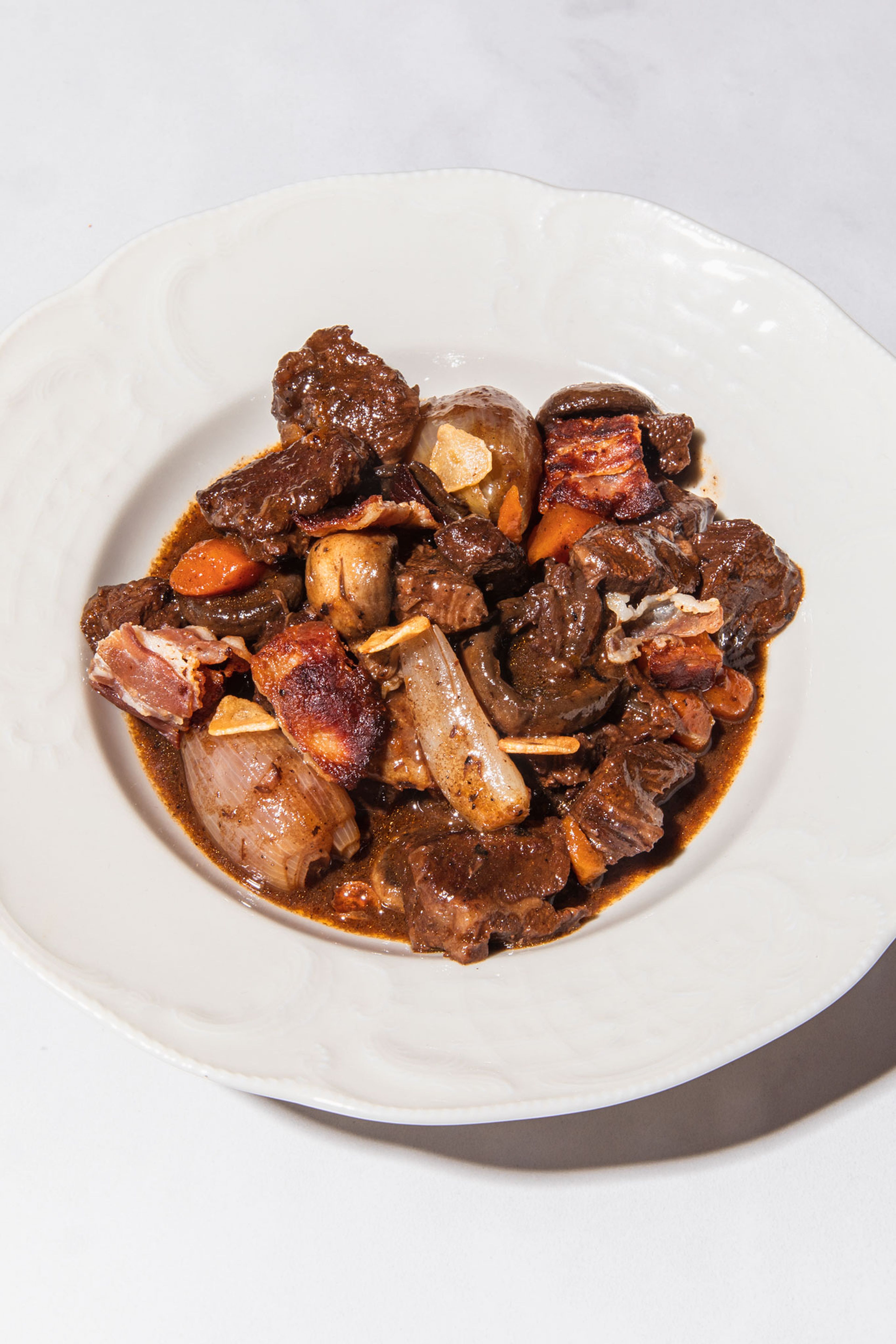 10 easy recipes for classic goulash, ragout, and more
Now it's time to get down to action: from classic goulash and venison goulash to any kind of vegetarian options—we got all recipes you've ever dreamt of!
Did you ever prepare goulash at home and which recipe is your favorite? Tell us in the comments or upload your own goulash recipe!
Published on November 10, 2019
More delicious ideas for you