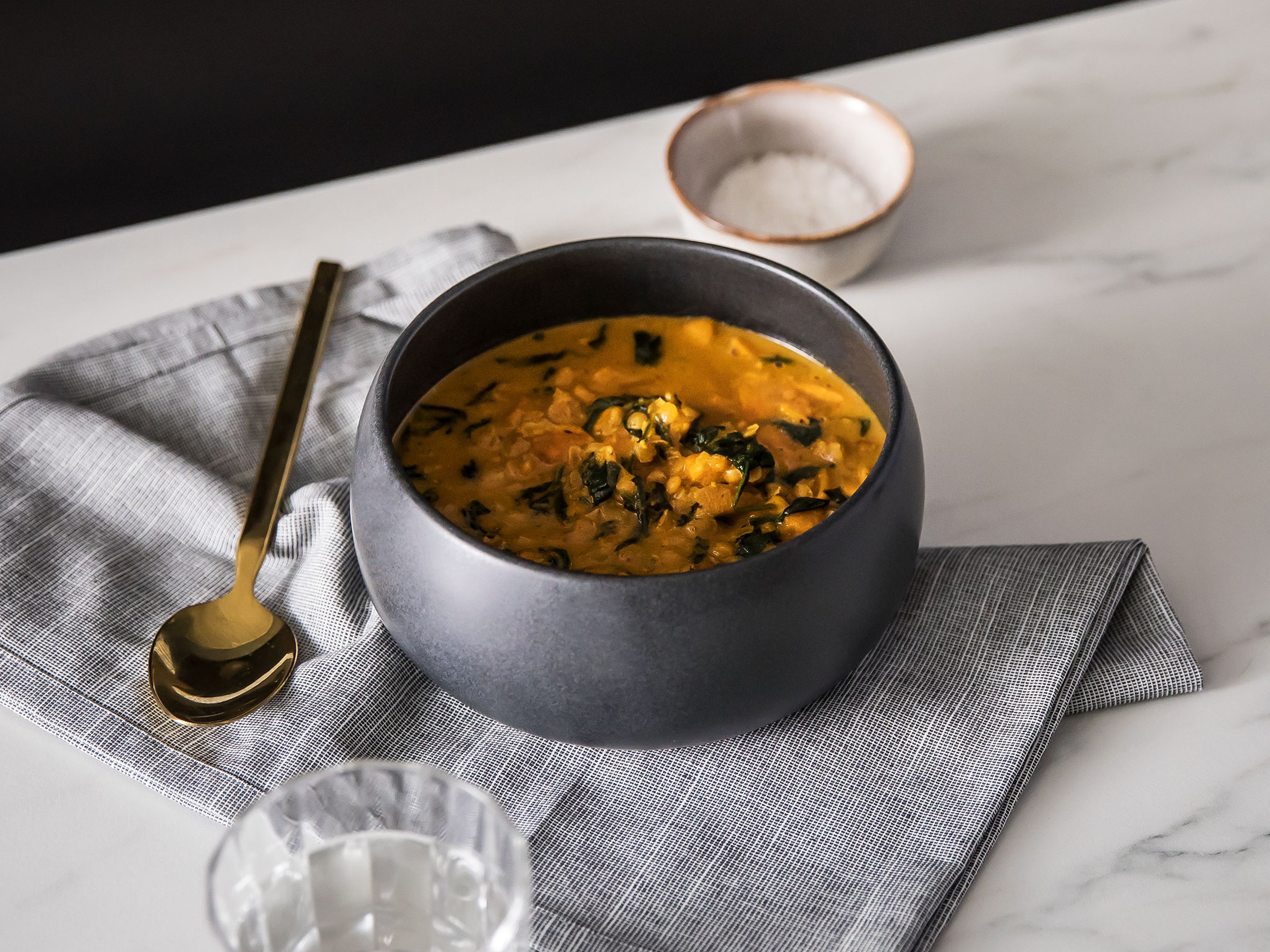 10 Simple Soups to Help You Beat the Cold
Warming winter soups in 30 minutes or less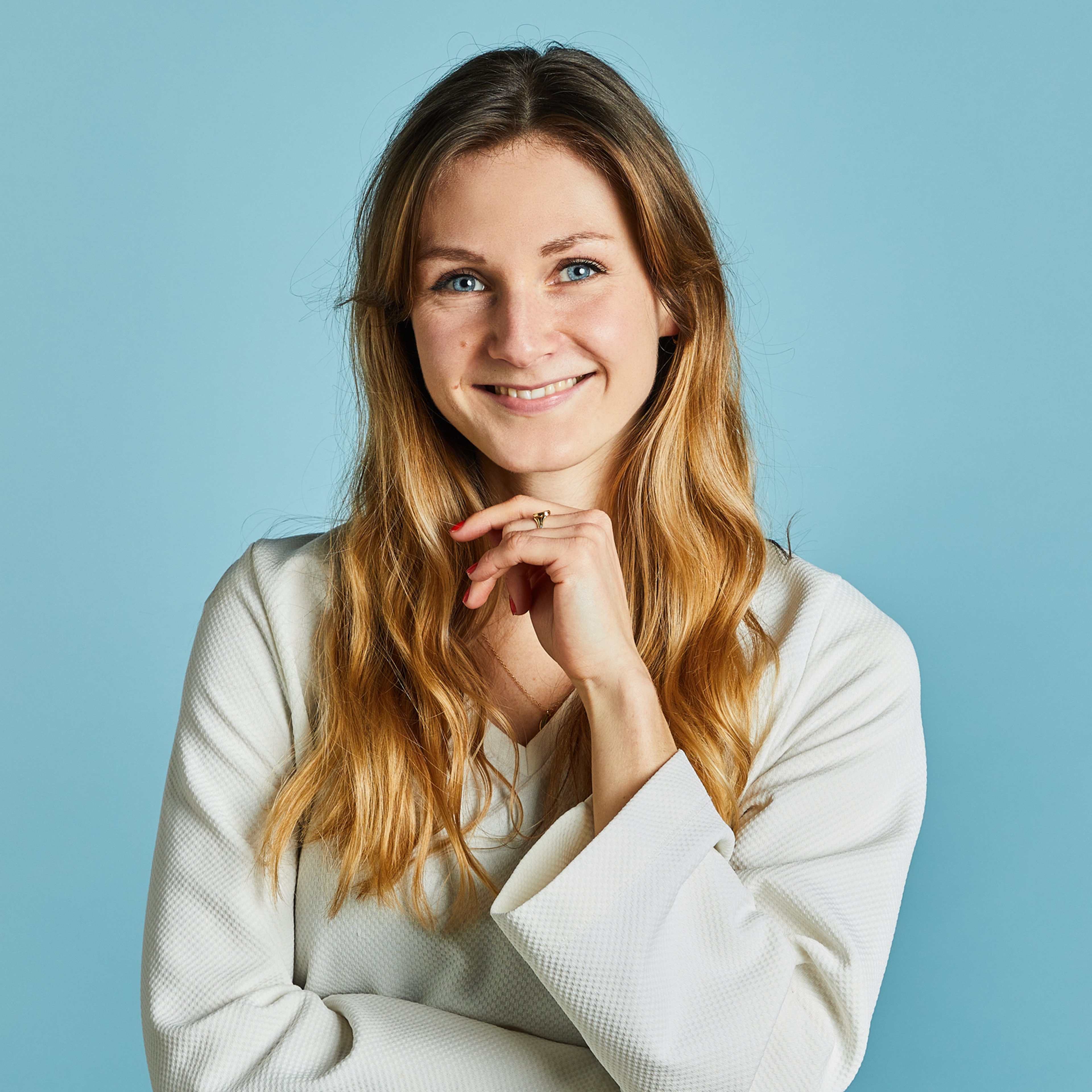 In winter, there's just about no moment more pleasant than warming your hands around a bowl of steaming soup. Soup finds itself right behind tea on the list of all-purpose, cold-fighting weapons when your body demands soothing warmth from within. And, since you can never be sure just when that demand might hit, you should have some recipes that can be made fast. So, with these 10 soup recipes which can be served in 30 minutes or less, you'll always have a solution to satisfy.
5-ingredient sweet potato lentil curry soup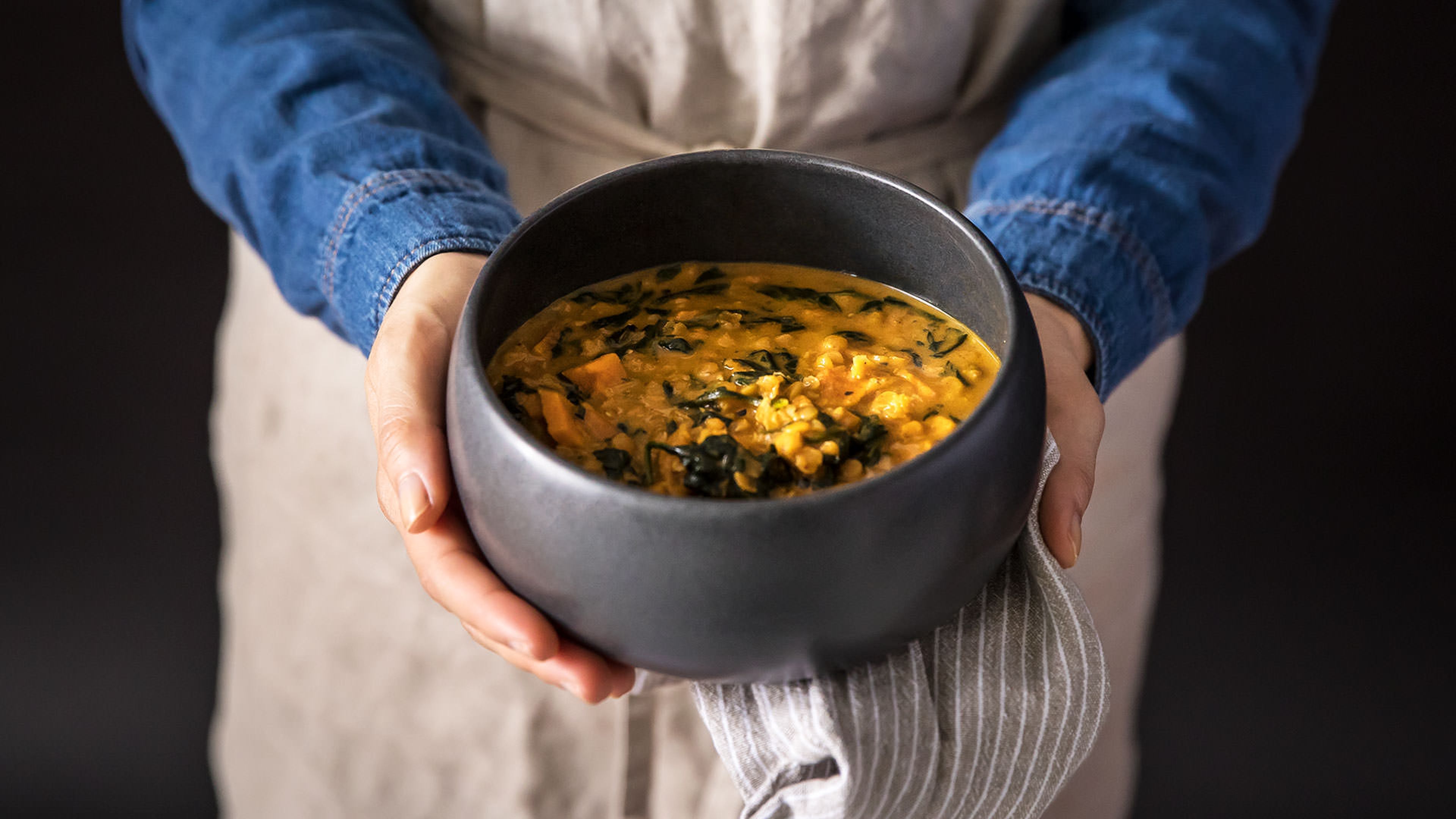 → Go to recipe
Precision on point: For our fast lentil curry soup you need exactly 30 minutes. Sweet potatoes and red lentils will replenish your strength and energy after a nice winter walk.
Hot chickpea soup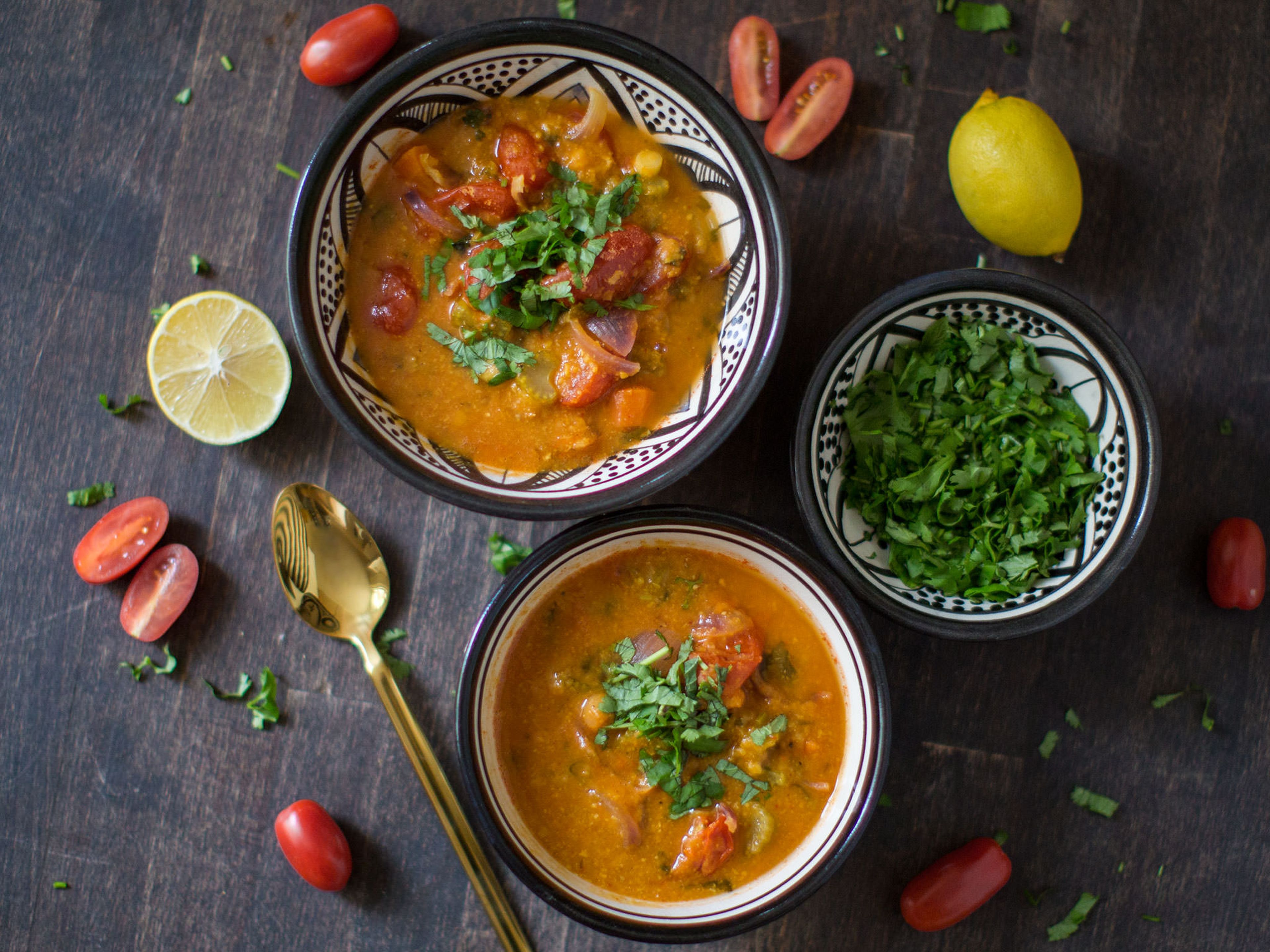 → Go to recipe
Hot, hot, hot—this spicy chickpea soup is exactly what you need on days were temperatures drop below zero. For this recipe you can plunder your spice rack and let off some steam on the stove.
5-ingredient Portuguese bread and cilantro soup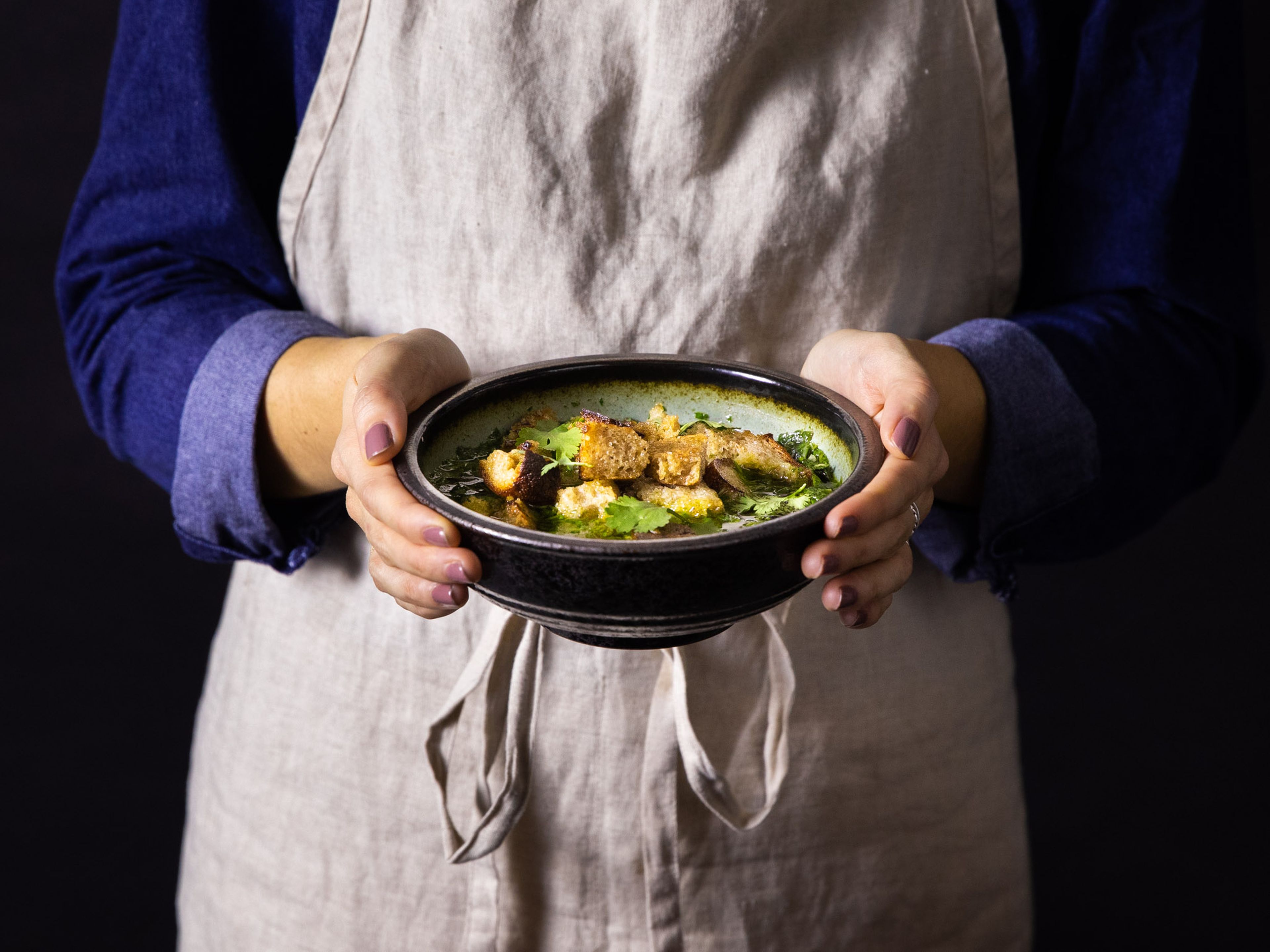 → Go to recipe
A piece of fresh, hearty bread belongs to soup like building a snowman belongs to the first snowfall—but how about serving the bread directly in your soup? That's what makes this Portuguese bread soup so mighty—and mighty delicious.
Solyanka (Russian sweet and sour soup)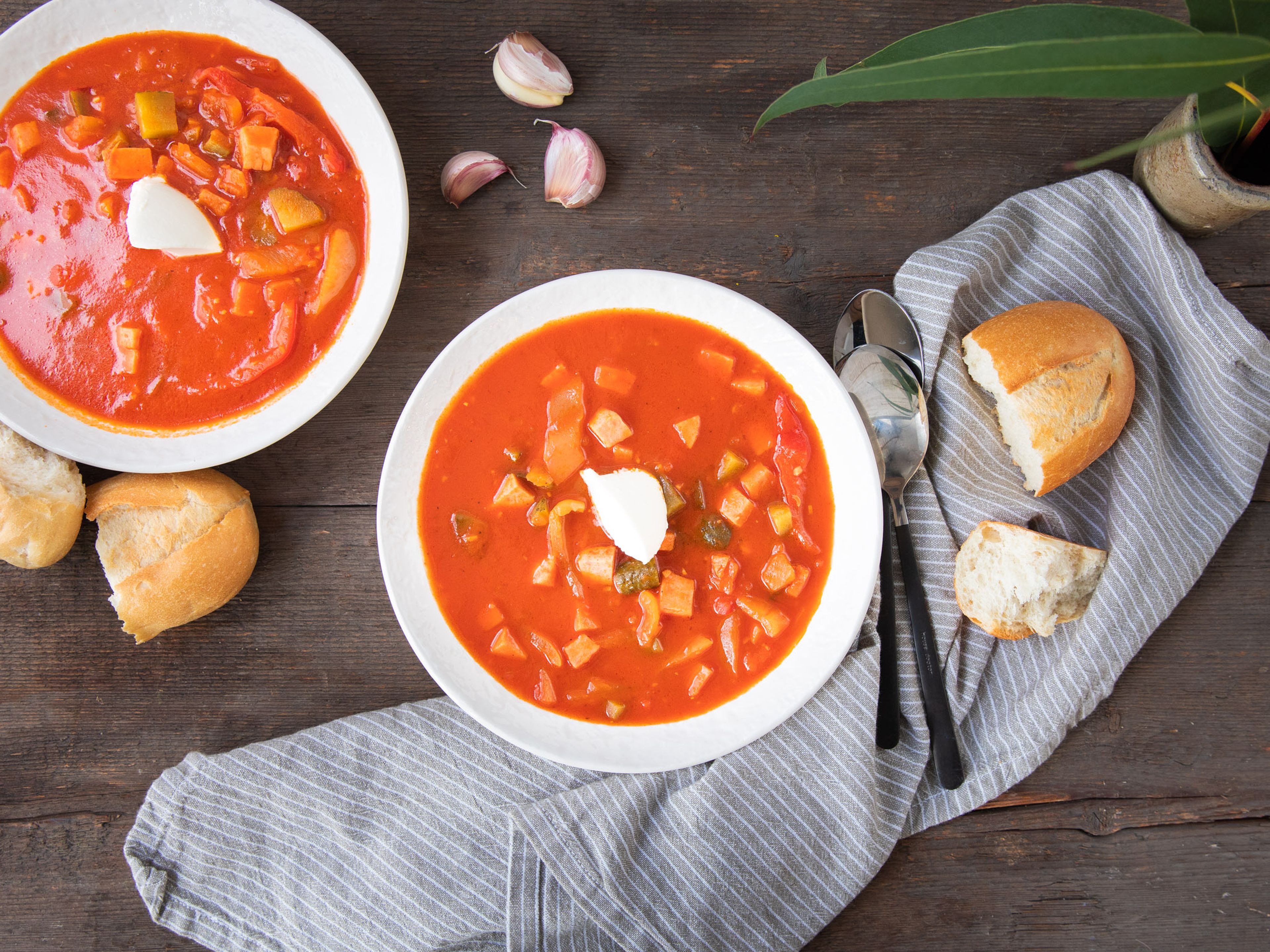 → Go to recipe
There is no other soup like Solyanka which I associate more with a winter afternoon in the cold, open air. This slightly sour dish has accompanied me through frosty days since I was a child and is a wonderful way to make use of leftovers. As long as you have have hunter sausages, pickles, tomato paste, and sour cream on hand—the hearty core of the soup will be complete.
Romanesco soup with walnut-mint pesto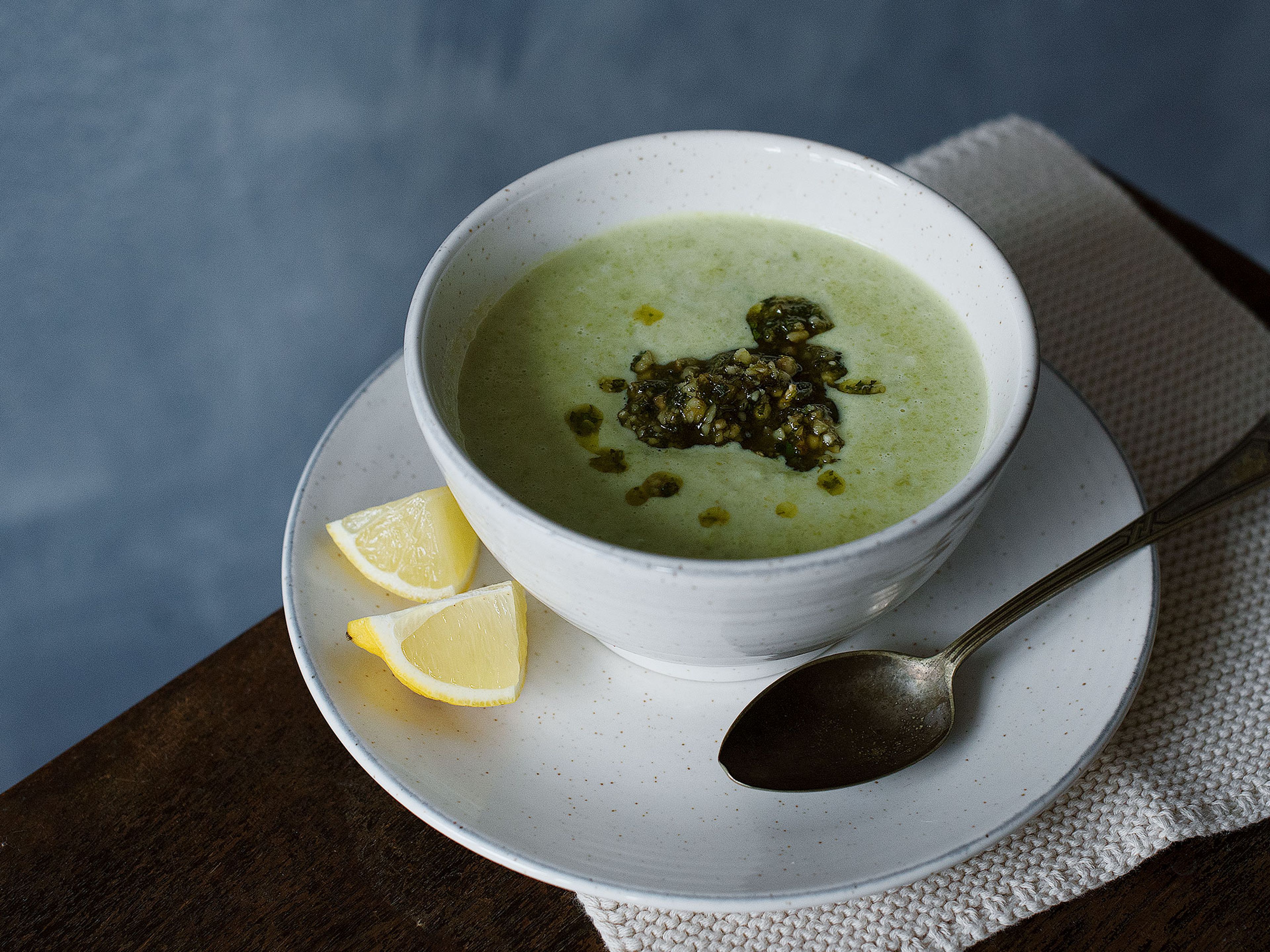 → Go to recipe
This dish really has it all and scores extra points with intensely vibrant lemon, bay leaf, and turmeric flavors. Finished off with a pesto of mint and walnuts—don't hesitate, just try it for yourself.
Salmon celery soup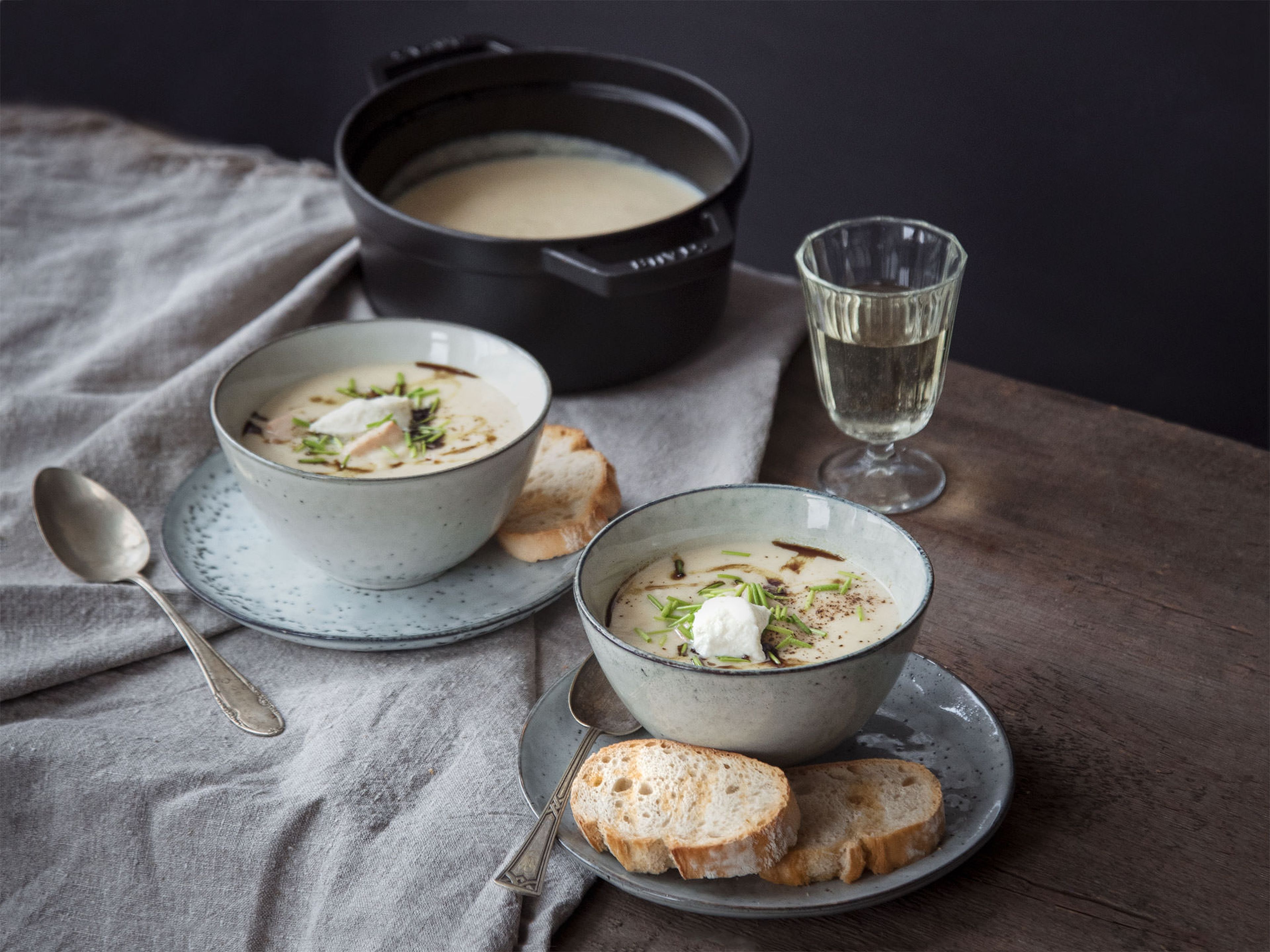 → Go to recipe
Really short on time, but still craving for something a little luxurious? Don't worry, you're just a click away: In our recipe for celery soup with salmon, you can whip up a delightful winter soup in no time at all.
Black salsify soup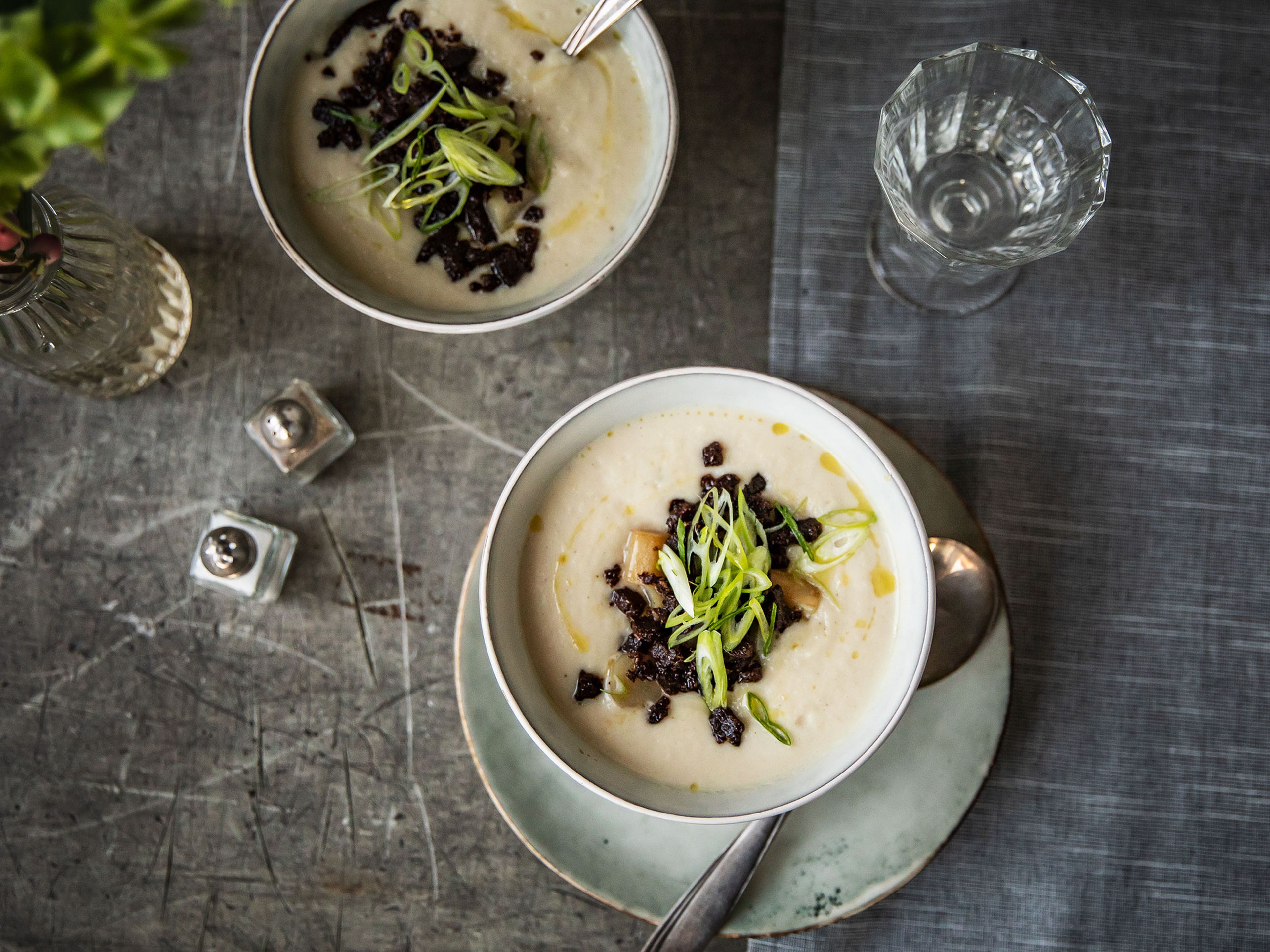 → Go to recipe
If you stroll through a weekly market in fall or winter, you will encounter all the typical winter vegetables. Black salsify—a nutrient-rich root plant that likes it crisp and cold most of all—is likely to be one of them. In order to prepare our delicious black salsify soup, don't miss the chance to take this somewhat odd seasonal vegetable home with you.
Quick tomato soup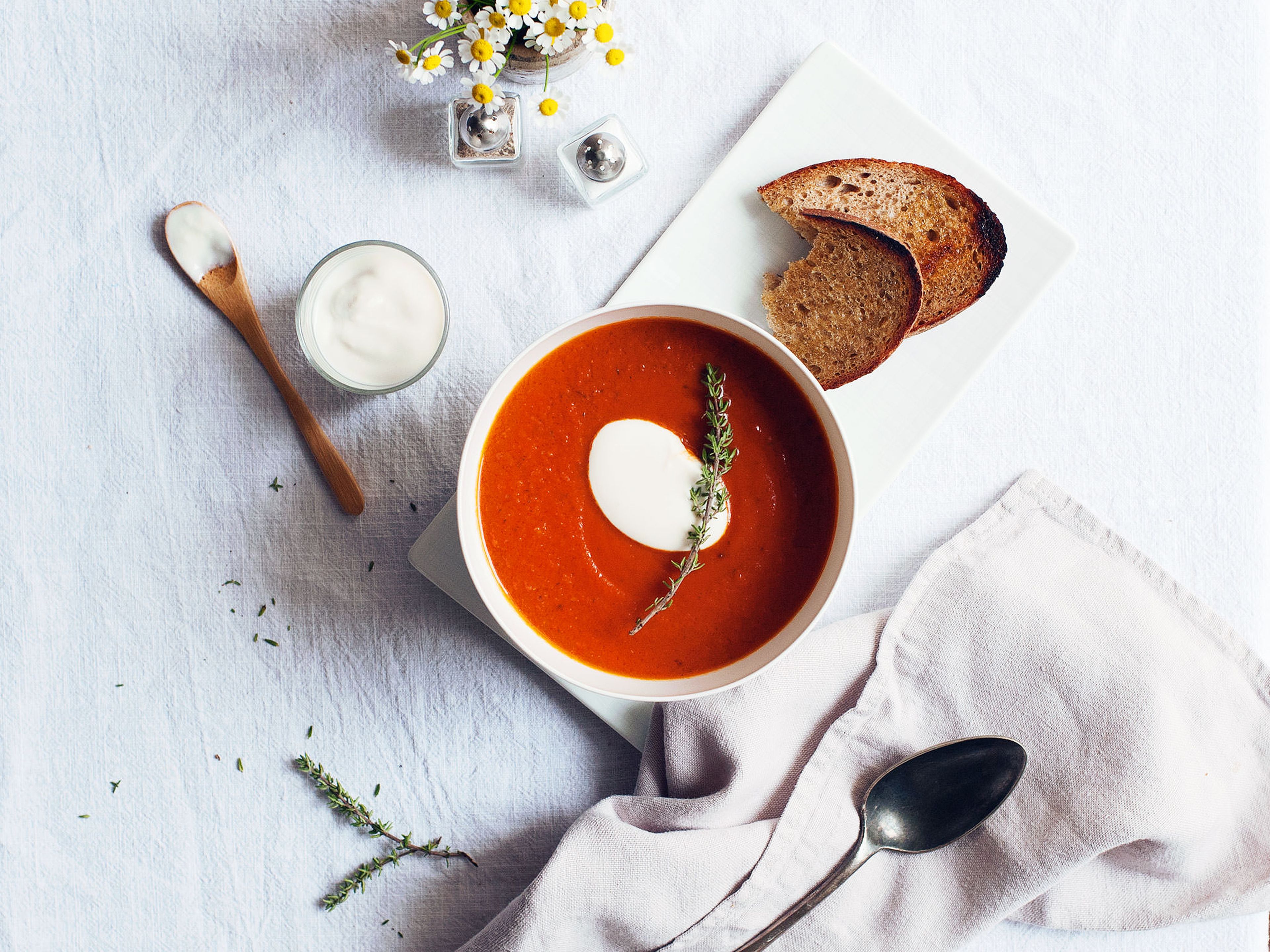 → Go to recipe
In the same time it takes you to get decked out in all your winter gear, you can make this quick tomato soup. A real lifesaver on cold days, it's on the table in just 20 minutes.
Creamy celery root and riesling soup with smoked ham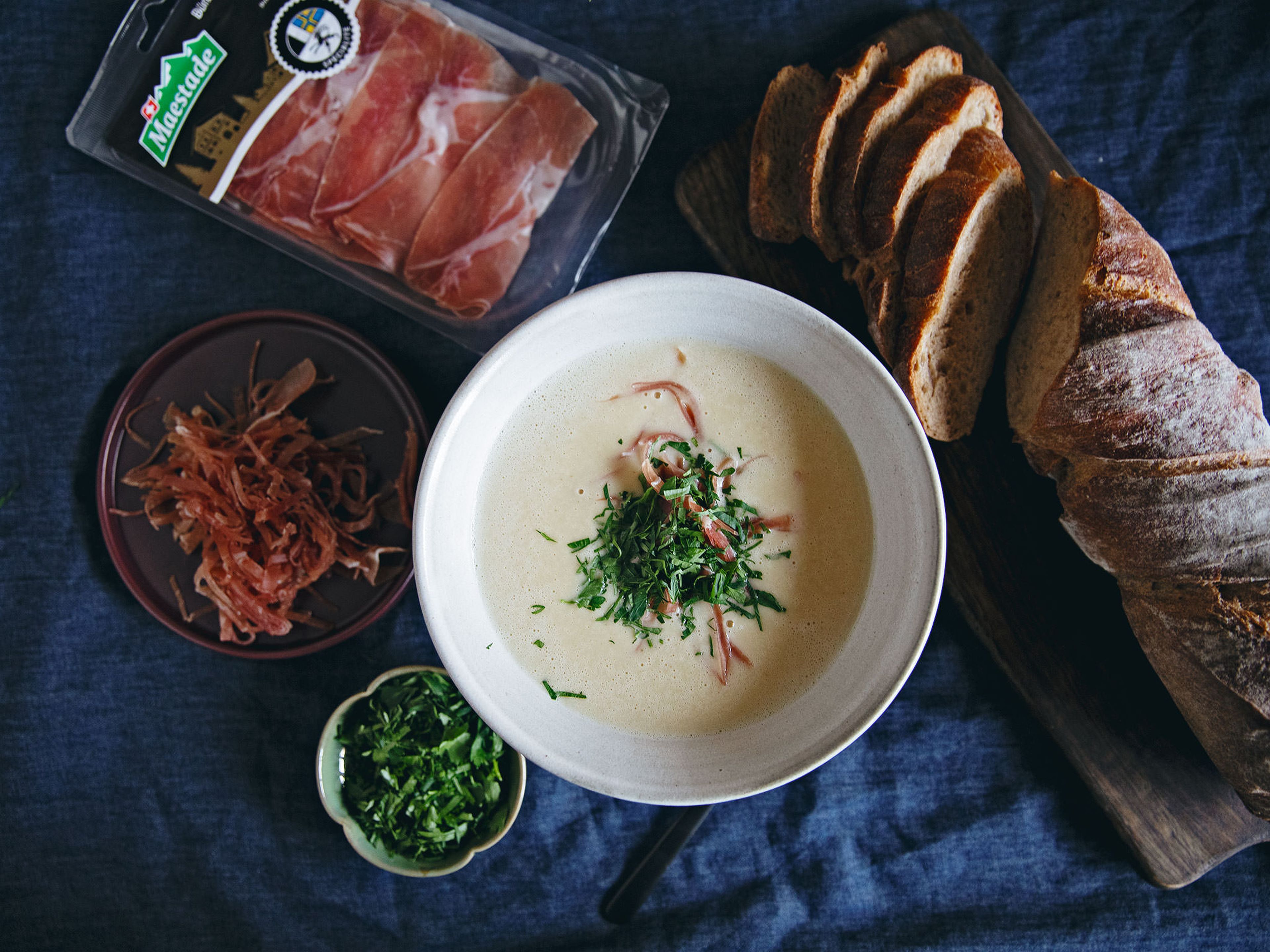 → Go to recipe
Special occasions require special ingredients—like when you want to make yourself cozy at home in front of the fireplace and do something good for your body and soul. Fire already lit? Perfect! The only thing missing is a hot bowl of creamy Riesling soup with smoked ham.
Thai chicken noodle soup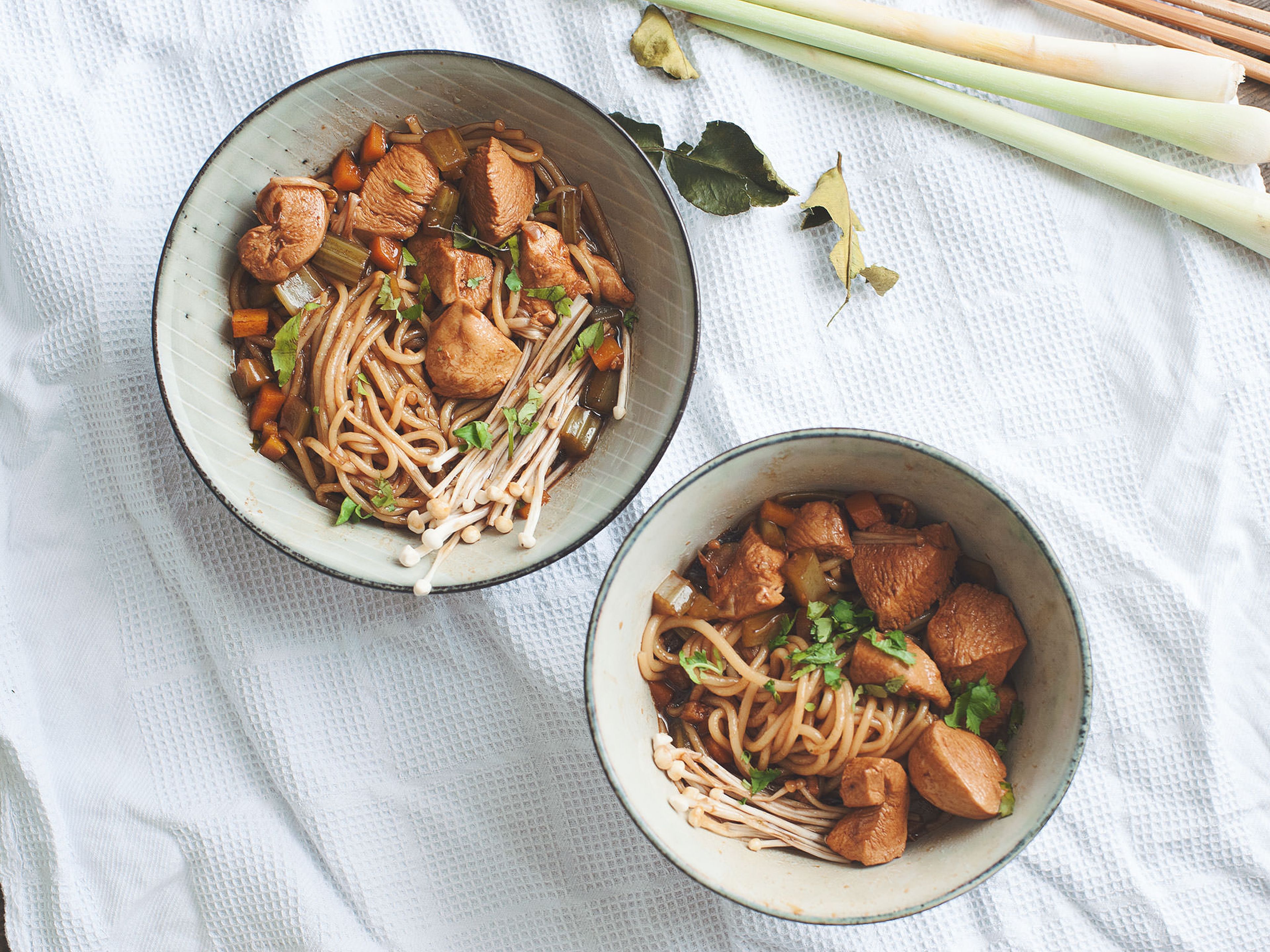 → Go to recipe
I don't really associate Thai dishes with icy temperatures, but rather with an indispensable noodle chicken dish, in which lemongrass and Kaffir lime leaves should not be missing. How good that our Thai chicken noodle soup fits perfect for every season!
Which soup will be your go-to to comfort you through the cold season? Let us know in the comments below—and may the heat be with you this season!
Published on January 5, 2020
More delicious ideas for you