Sweet, Juicy, and Nutritious—It's Berry Season!
5 recipes to revel in nature's candy, plus tips and tricks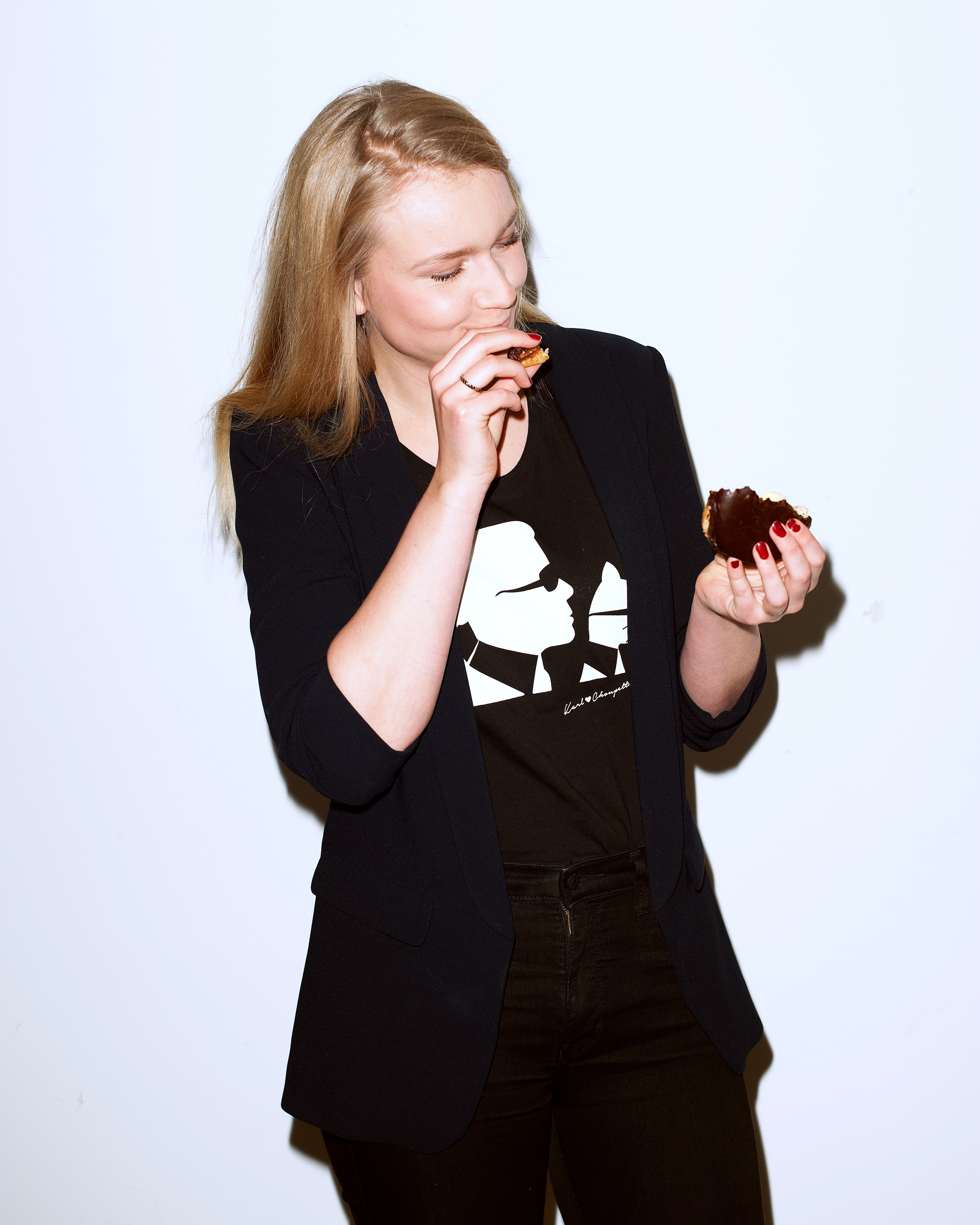 Berries rank high on the almighty super foods list, and we're here to tell you that the hype is justified! Though sweet in taste and small in size, berries are low in calories and loaded with antioxidants and vitamins that will boost your immune system, keep you healthy, and help fight off disease.  
To give you an overview of all they have to offer, we made a list of the four most commonly consumed berries, including health benefits, fun facts, storage-life, and recipes. 
What is your favourite way to use berries? Tell us in a comment, or upload your favorite berry recipe to our app to share it with the community.
Blueberries
Known as one of the healthiest foods in the world—and the king of antioxidants! Packed with manganese, vitamin K, C, and fibers, blueberries are believed to help prevent cancer, increase insulin sensitivity, and stabilize blood sugar, preventing diabetes and improving skin health!
Raw beet and blueberry smoothie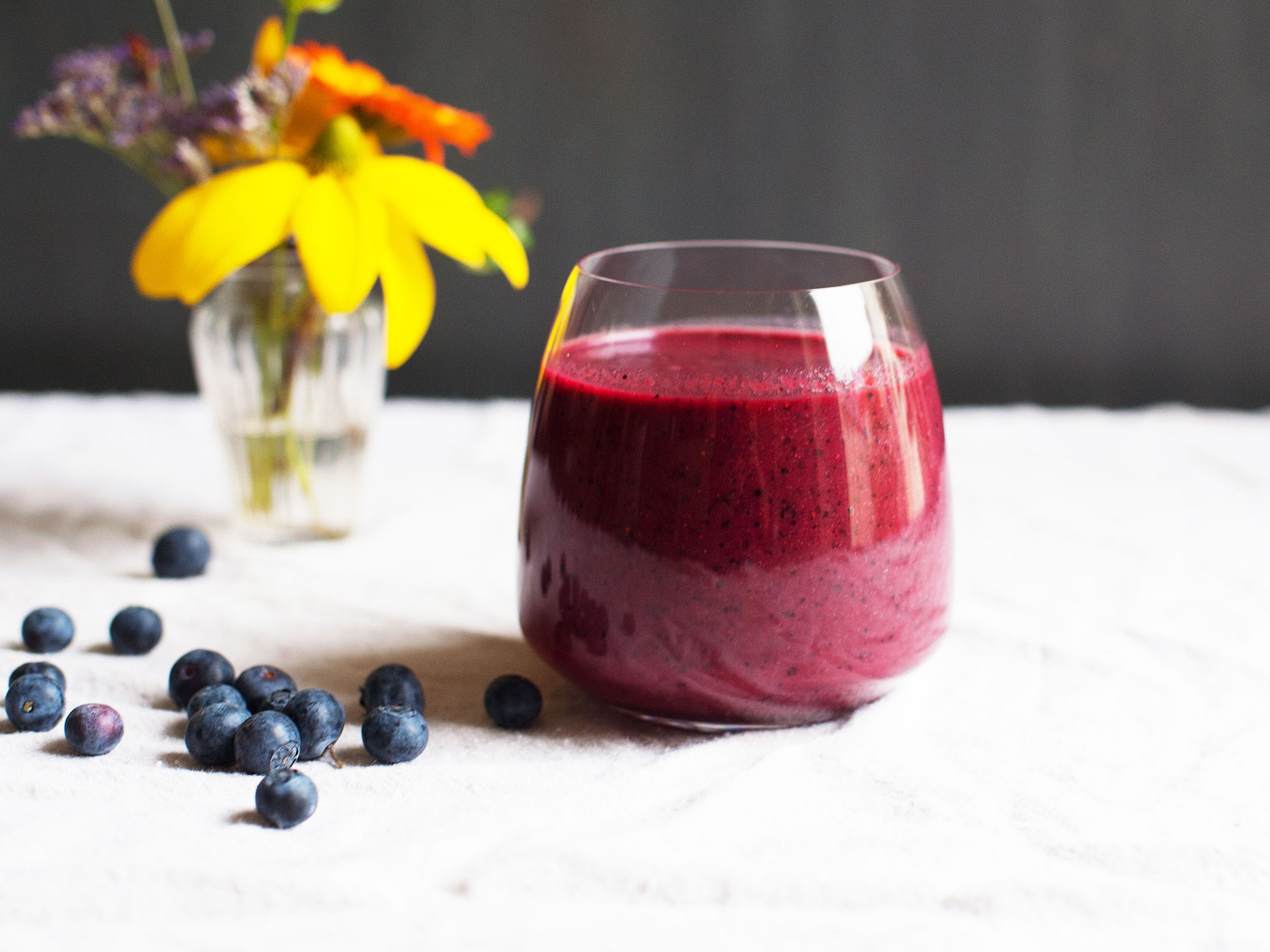 → Go to recipe
What to look for: Keep an eye out for a deep blue or purple color and firm, dry, and smooth skin. Avoid wrinkled, bruised, and red-colored berries.
Storage: Blueberries will last for 5 – 9 days stored in the fridge.
Raspberries
In Christianity, raspberries symbolize kindness; the shape and red juice were associated with the heart, from where kindness was believed to originate.  
Very high in the phenol antioxidant, ellagic acid, raspberries are believed to prevent cervical cancer, cell growth, and tumor formation. Furthermore, the high fiber content found in raspberries is thought to improve digestion health.
Baked vanilla pudding with warm raspberries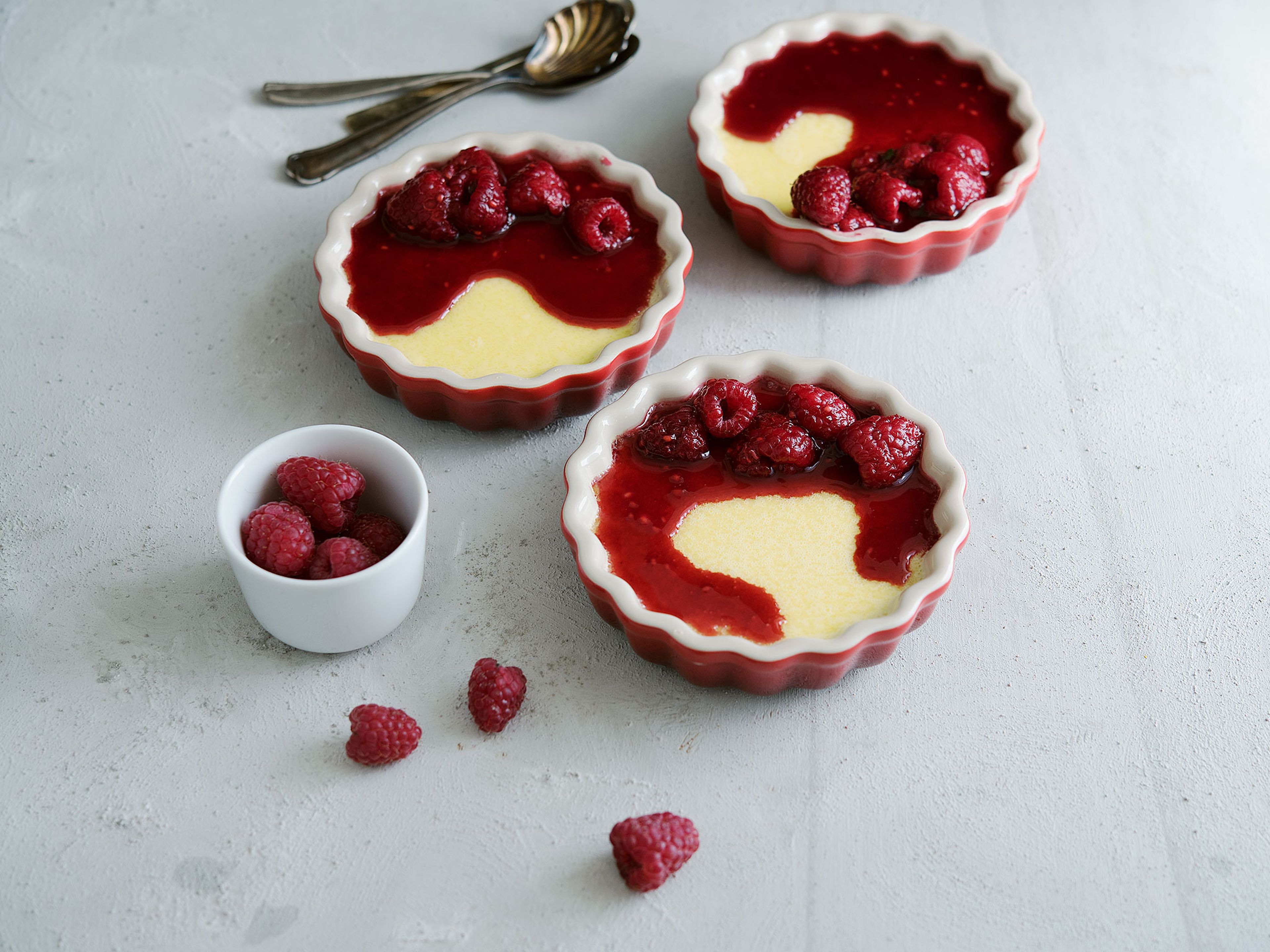 → Go to recipe
What to look for: Firm and plump berries, bright in color. Avoid soft and shriveled berries.
Storage: Raspberries will last for approx. 3 days when stored in the fridge.
Strawberries
There are a few things in life as sweet as strawberries, except for the fact that this all-time favorite summer snack is packed with vitamin C, which is believed to help fight eye disease, lower risk of inflammation, and increase natural production of collagen (goodbye wrinkles!).
Strawberry-balsamic pizza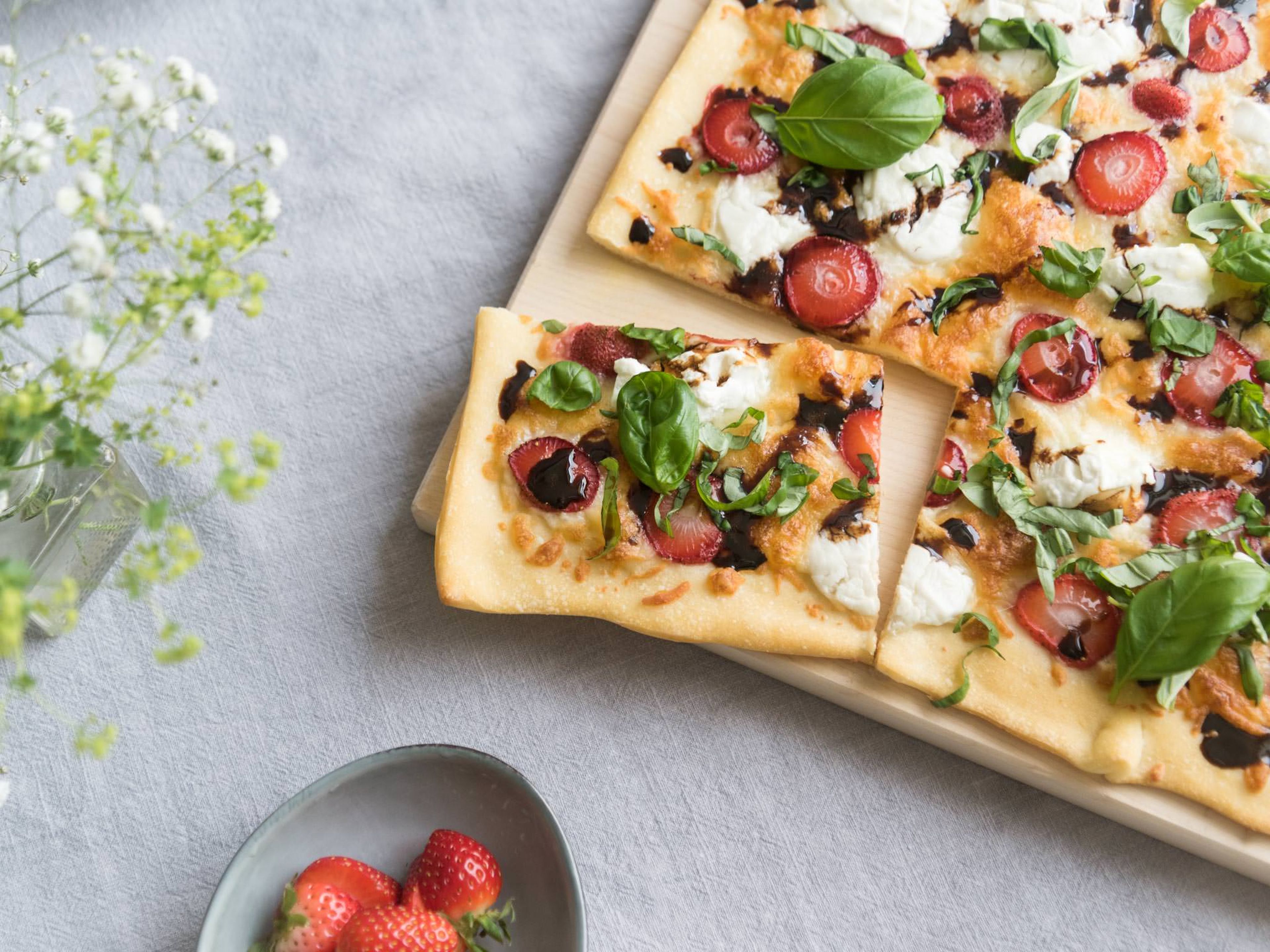 → Go to recipe
What to look for: deep red in color, firm, fully plump, and with green, fresh caps. Avoid saggy and bruised berries. 
Storage: Strawberries will last for approx. 5 – 7 days when stored in the fridge.
Blackberries
Although associated with death and bad omens in old folk stories, blackberries top the list of brain-foods, and are believed to improve short-term memory. Known as the cousin of raspberries, they share many of the same health benefits: Possible cancer prevention and improvement of digestion.
Strawberry and blackberry popsicles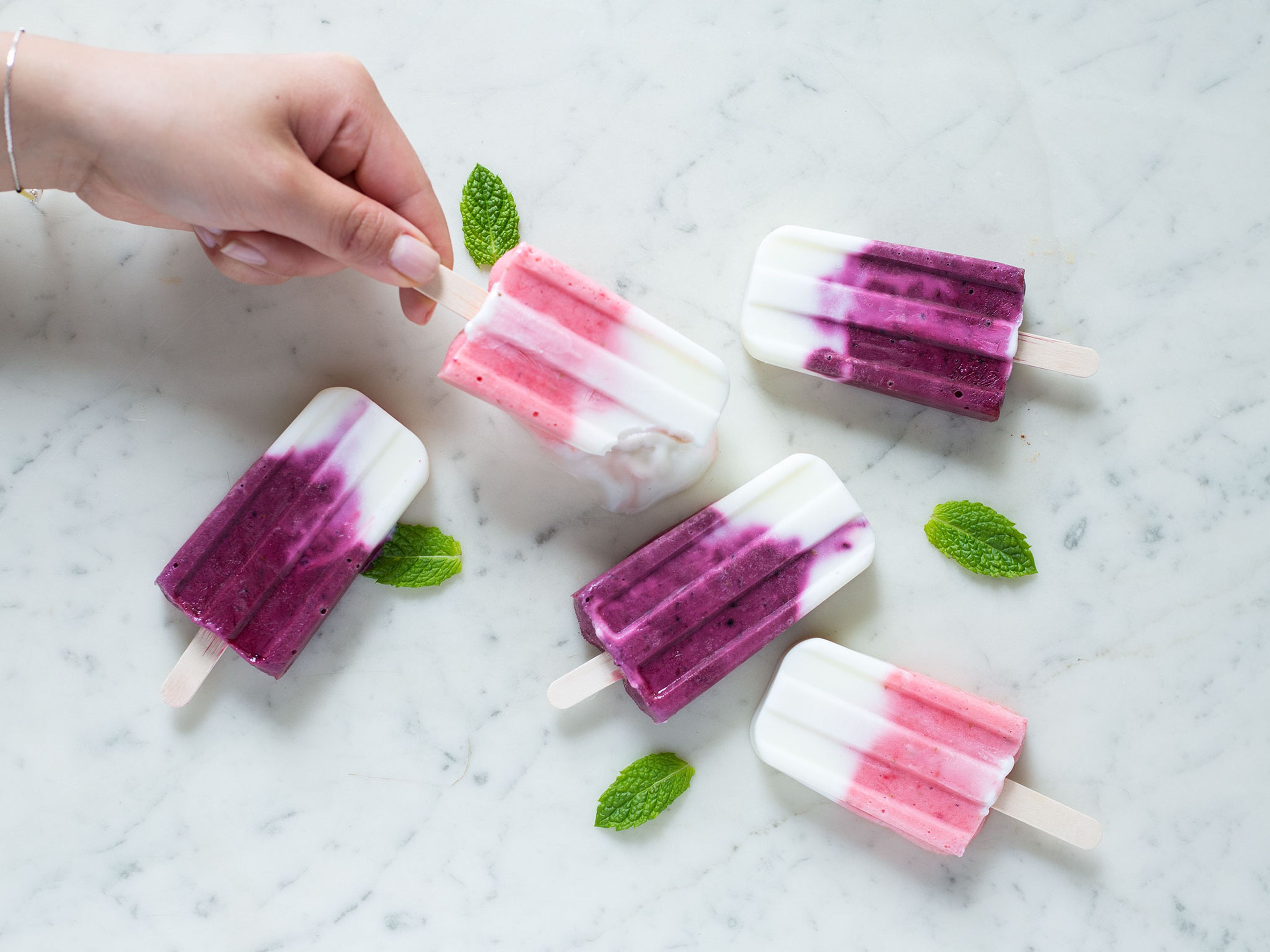 → Go to recipe
What to look for: Dark in color, from deep purple to deep blue. Look for firm and plump examples, not dry and wrinkly. 
Storage: Blackberries will last for approx. 3 days when stored in the fridge.
The time is ripe, but you're buried in berries?
Containing oneself when shopping for berries during peak season can be a challenge! Luckily berries are forgiving and freezer-friendly! In fact, overripe or frozen berries are perfect for smoothies, pies, sorbets, and jams. 
Don't be ashamed to stack up your basket on a good deal at the grocery store or get carried away at the pick-your-own farm. Munch on fresh berries for snacks, salads, and dessert, and simply freeze leftovers that are nearly past their peak. This way, you will have juicy, vitamin bombshells at your disposal for a good 6 – 8 months! 
Fruit salad with basil-tarragon granita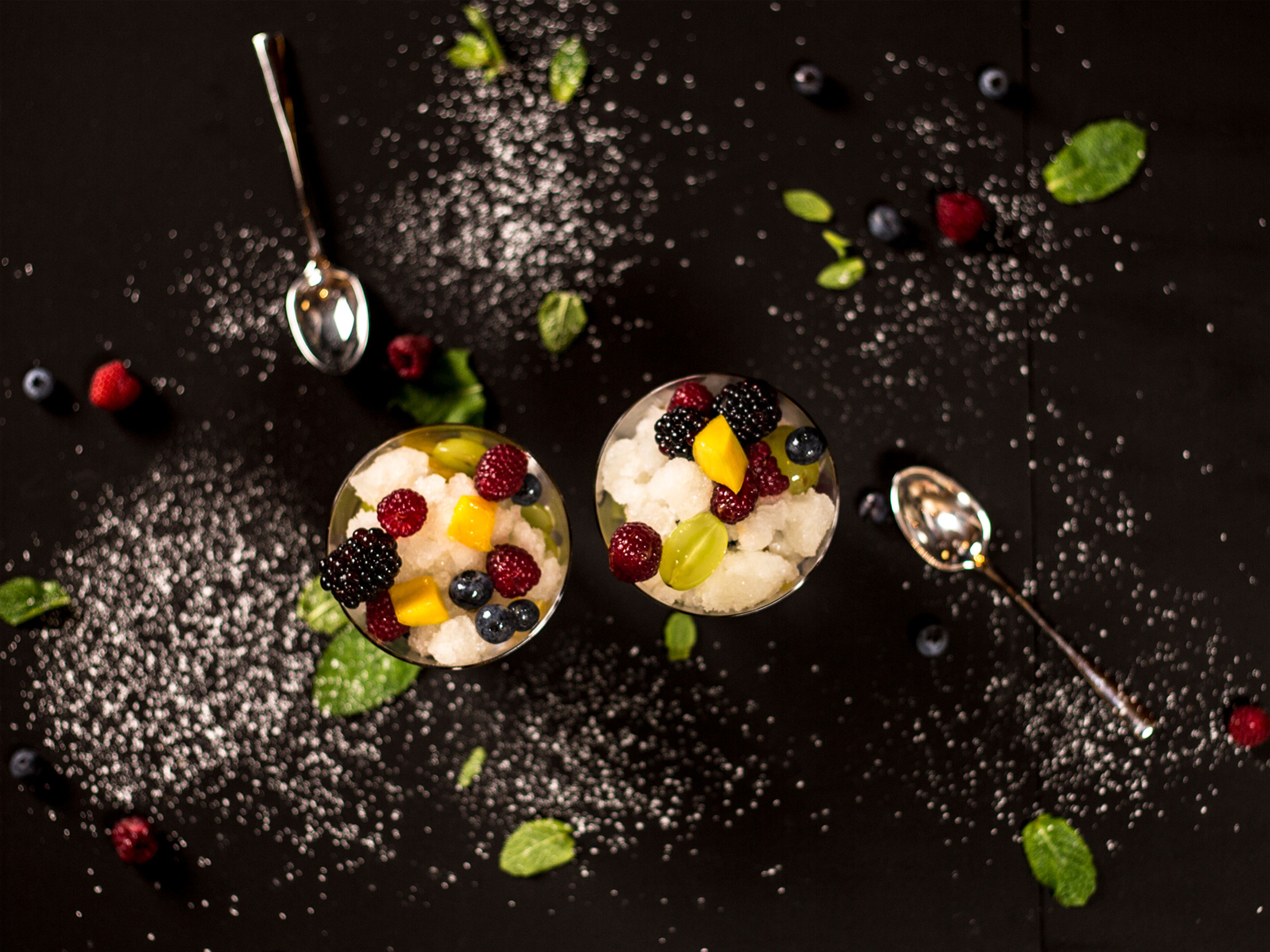 → Go to recipe
Published on June 24, 2017
More delicious ideas for you