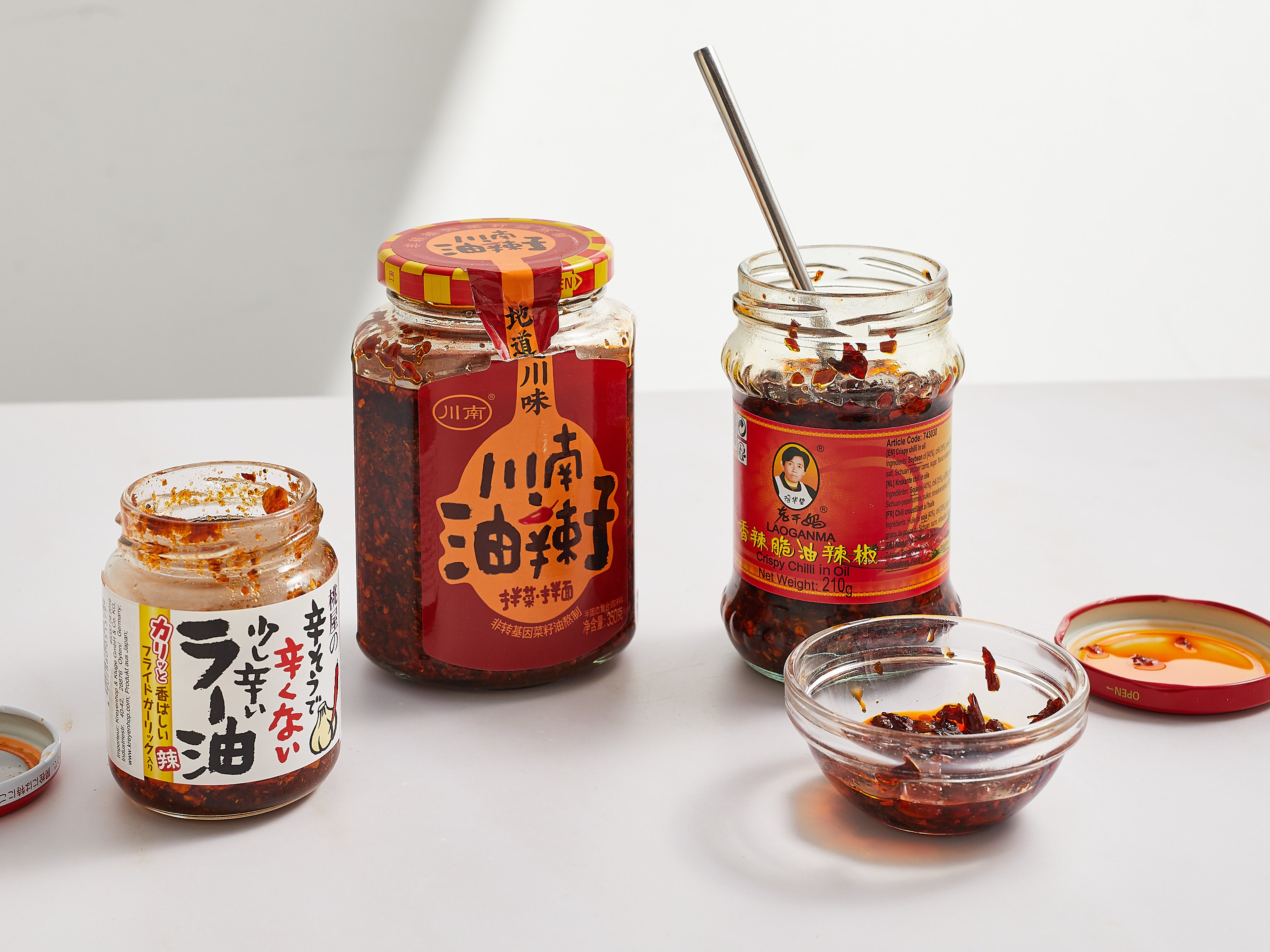 My Favorite Chili Crisps That You Should Be Obsessed with
The *hottest* condiments right now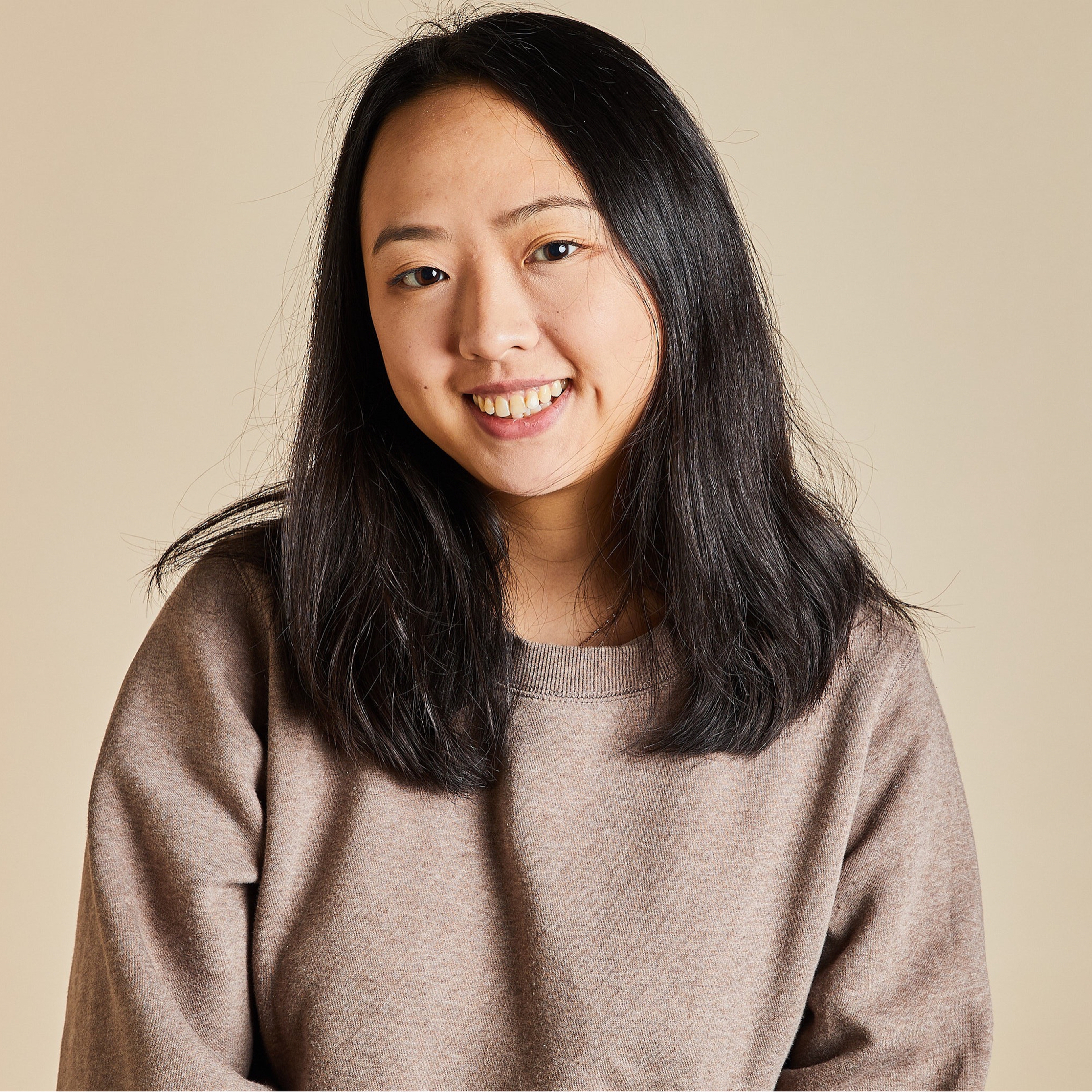 We independently select, review and recommend the best products to you. If you buy something through our links, we may earn a commission.

At Kitchen Stories, I am notorious for raving about chili crisp (see my lengthy love letter from last year). This spicy and crunchy condiment adds flavor, texture, and a little transformative magic to whatever is on your plate – be it rice, noodles, pizza, or even ice cream. Pleased to see that it's still booming on social media. I make my own batches now and then, but I always keep a few jars of store-bought chili crisps in my fridge. No shame, some ingredients are hard to locate in Europe (for example, the right type of chili). Plus, it was also a joyful adventure to try out different brands.

After dozens of jars of chili crisps, here are three of my favorites, which are available in Europe and the US. If you're a fellow chili crisp enthusiast, let me know which is your favorite and I will get my hands on it ASAP! If you're a fan of other hot sauces, Ruby has a great guide for you, from Sriracha to tabasco.
The best chili crisps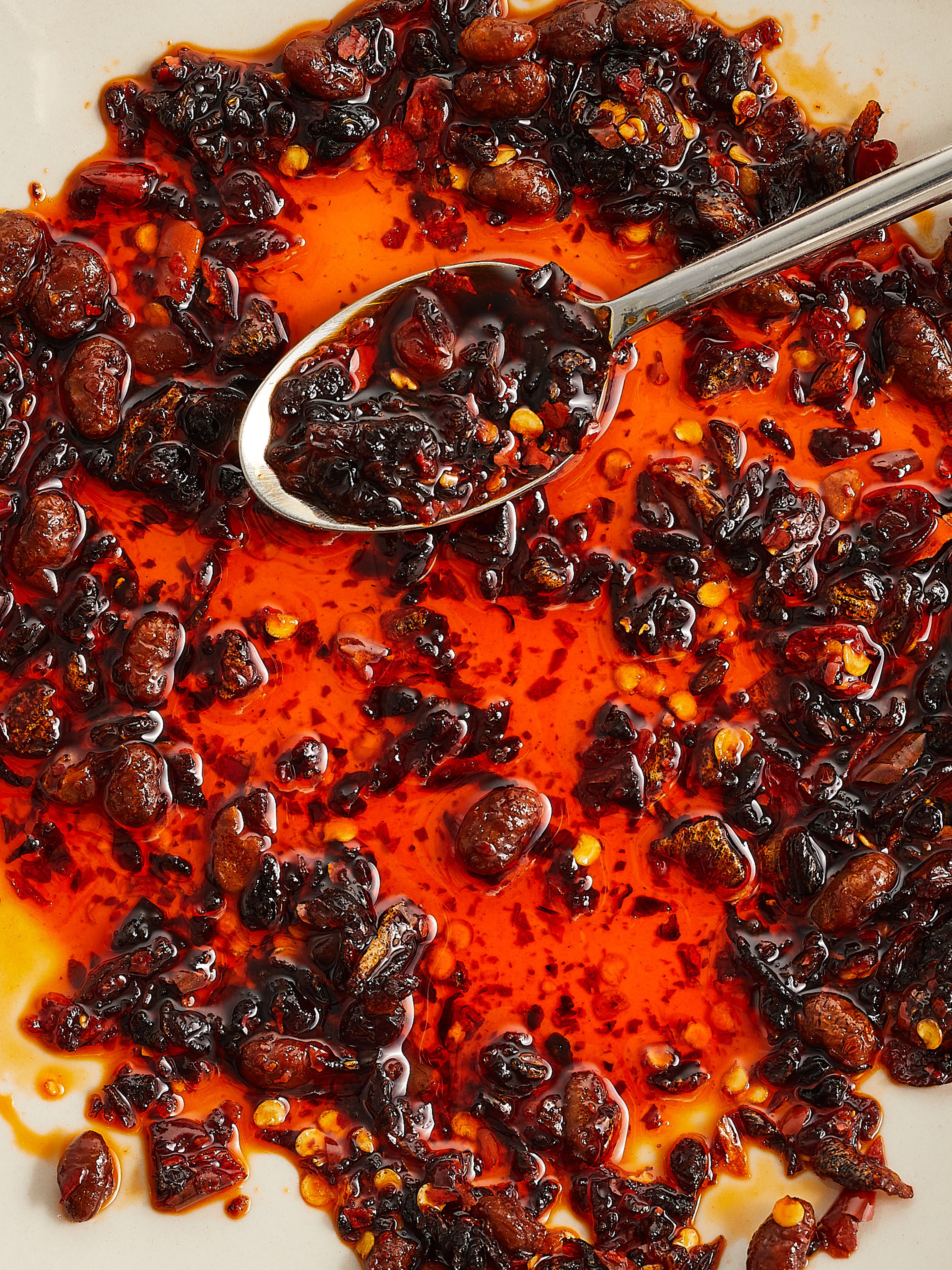 Lao Gan Ma: the OG chili crisp
If you're new to the chili crisp game, Lao Gan Ma should be your first love.

This now world-famous brand from Guizhou, China, has won many hearts for its lip-smacking crunchy, umami and flavorful bites. The most popular spicy chili crisp consists of neutral soybean oil, black beans, and Sichuan peppercorns. More on the aromatic side, it's not too spicy, thus perfect for beginners.

I can't write this article without paying tribute to Lao Gan Ma, as this basically fed me growing up. During my years at boarding school, we'd bring out our jars of chili crisp at lunchtime, to make the bland and unappetizing canteen food more palatable. This scenario sounds ridiculous in hindsight: a group of kids simultaneously scooping out jars of chili crisp. But alas, it was our gourmet upgrade back in the day. We later grew into teenagers and adults, but the packaging of this sauce stayed almost unchanged. It's a pantry staple I still own after moving to Germany - a nostalgic life companion for me.

Lao Gan Ma has a line of products (Chinese Cooking Demystified has a video about it), among which the safe choice is the spicy chili crisp (as shown in the photo, also named Crispy chili in oil). If you want to try something new, I also recommend the one with fermented black beans, which is more prevalent in China and perfect for stir-fries.

Eat with: everything, including ice cream and hummus.
Where to buy: widely available in Asian stores and online.
Chuannan Chili Oil: authentic Sichuan heat
If you can hold heat and want the real Sichuan experience, try this!

Despite being loyal to Lao Gan Ma, I've been searching for something stronger to satisfy my Sichuan taste buds. Then I discovered this jar of Chuan Nan chili crisp 3 years ago. This one packs a punch in terms of heat and features crunchy soybeans and peanuts. Compared to Lao Gan Ma, it is more authentic Sichuan style, made with rapeseed oil. For the heat, it works its magic when mixed in a noodle base or used in combination with vinegar and soy sauce as a dipping sauce for dumplings.

Since my discovery of Chuannan I have been promoting it and have gotten many of my ​​spice-loving Chinese friends convinced, too. When I see it back in stock after a few months, I feel obligated to send it to group chats and post it on my Instagram.

Eat with: dipping sauce for dumplings, noodle sauce base, cold chicken salad
Where to buy: available in selected Asian grocery stores, or online.
Shop the authentic Sichuan blend!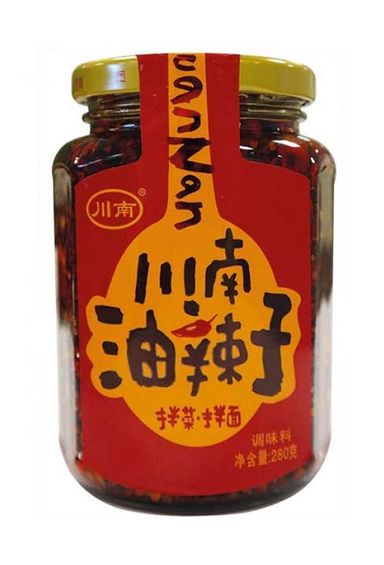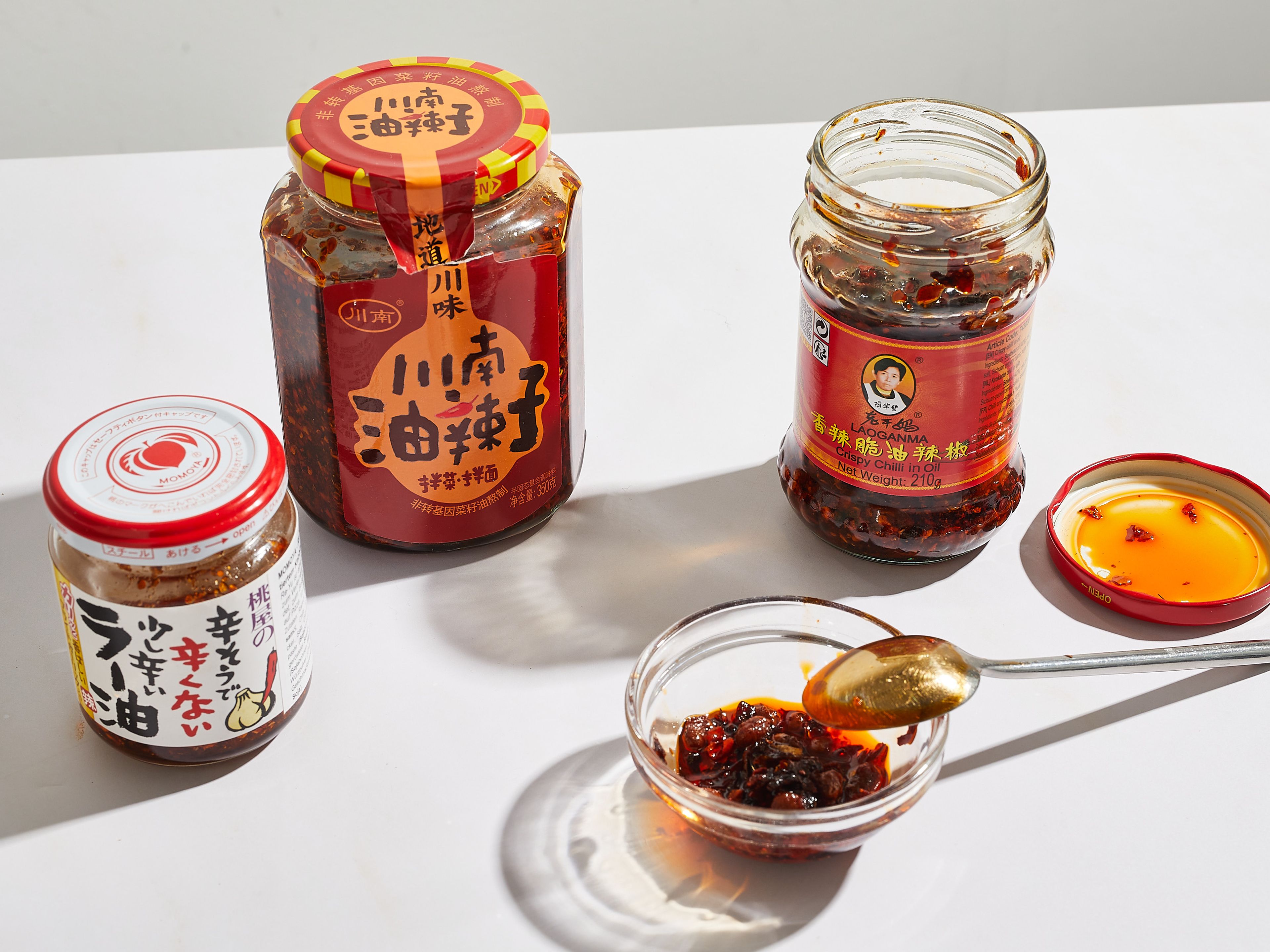 Momoya Layu Fried Garlic Chili Crisp Oil: a milder Japanese version
If you're looking for a mild and saucy version, try this one!

This Japanese chunky chili oil is for those who can't handle spice but don't want to miss out on the flavors! Eric, another chili crisp lover in our team, is obsessed with it. And when I got to try it in the office, I was immediately convinced. This one has a distinct aromatic smell with a subtle ferment or vinegary hint, thanks to the sesame oil and miso paste. With heaps of fried garlic and onions, it boasts light crunchy textures while being mild in spice, which makes it perfect to use as a final touch, or eat by the spoonful.

Eat with: fried egg, white rice or congee, salads
Where to buy: available in selected Asian grocery stores, or online.
Shop this Japanese aromatic chili oil!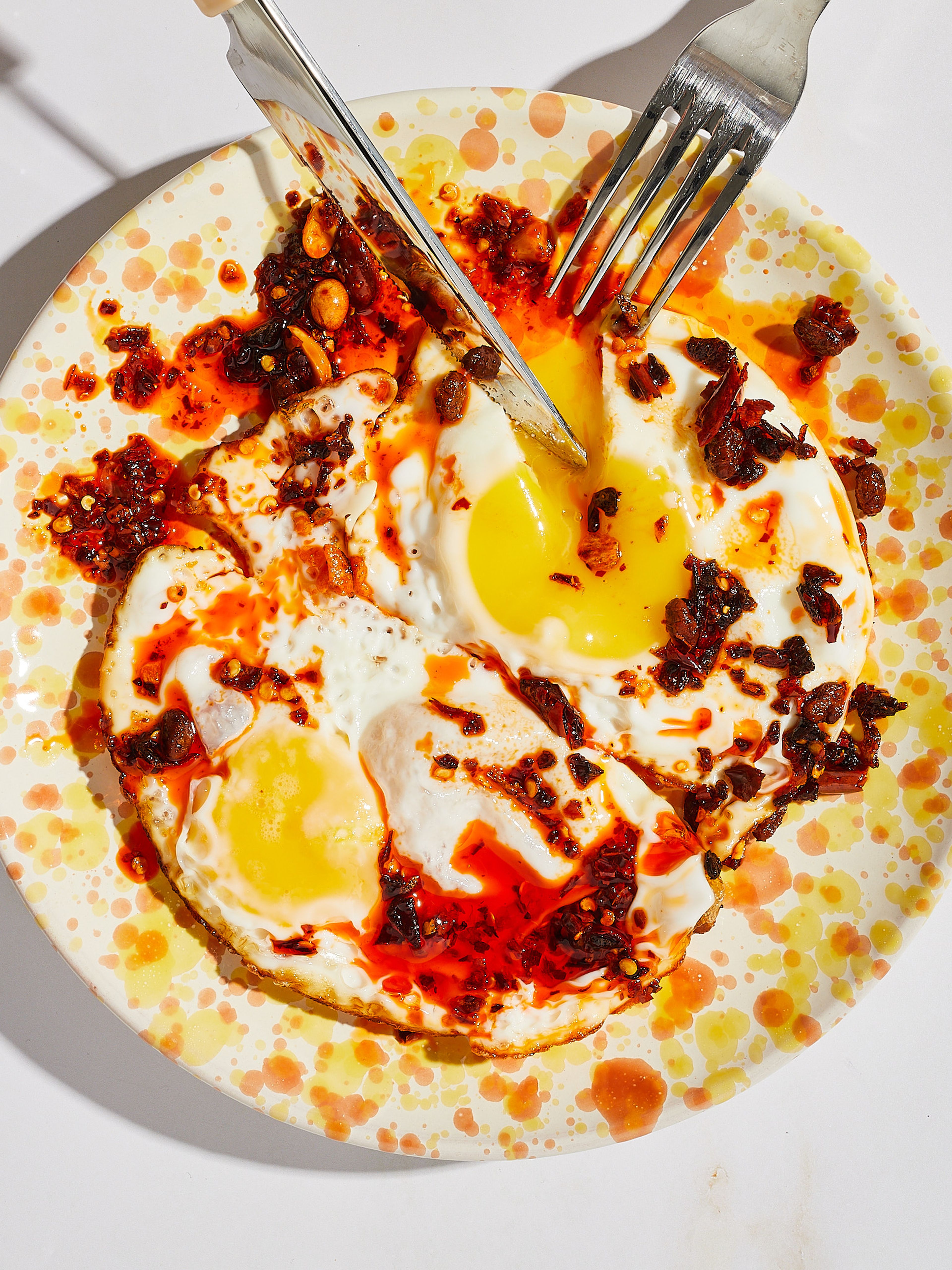 Recipes that taste heavenly with chili crisp
Published on October 5, 2022
More delicious ideas for you