Xueci makes Sichuan chili wontons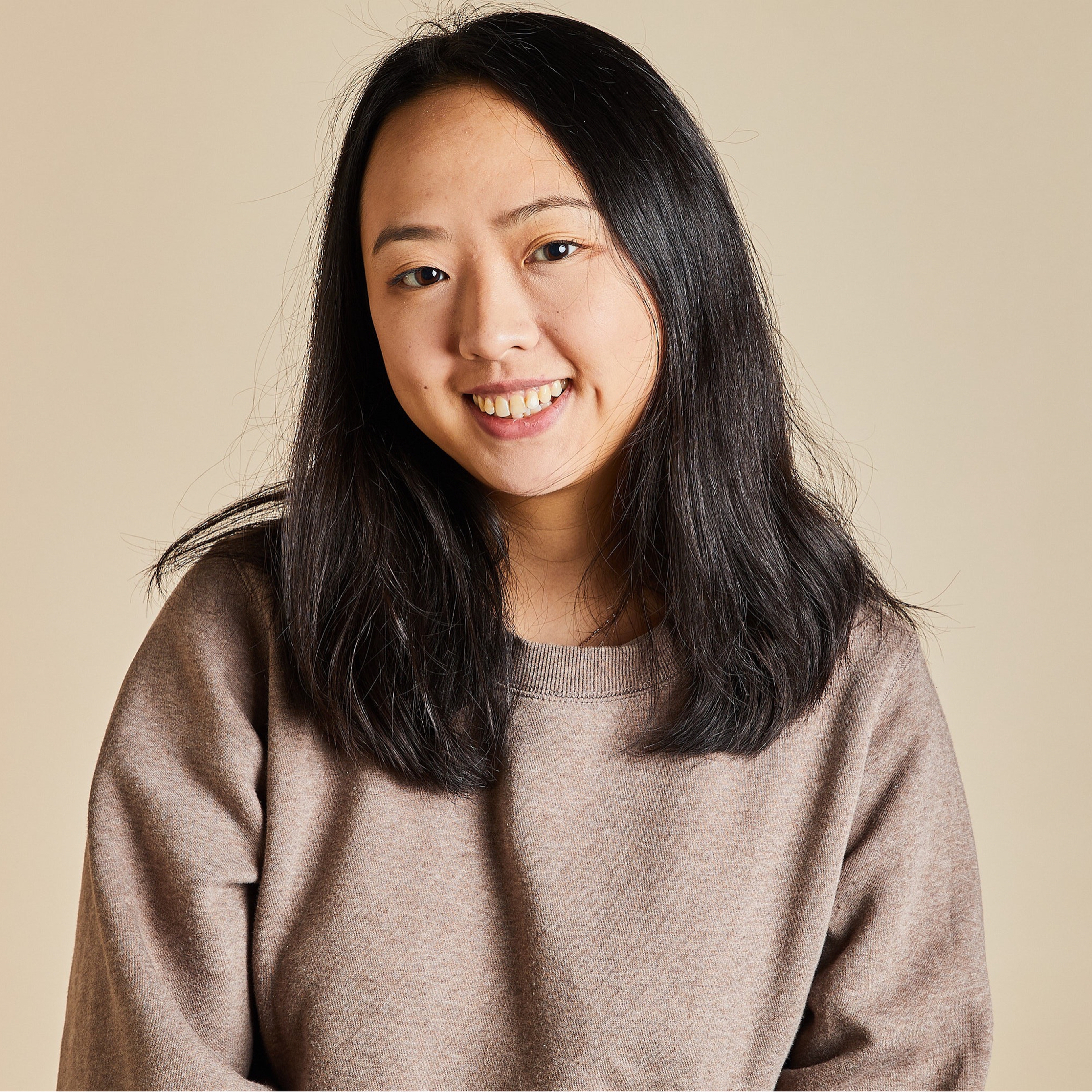 "These chili wontons (红油抄手) are a famous street food in Sichuan, where I come from—watch the video above to learn more about them from me, plus learn the *easy* folding technique. Growing up they were a standard, quick, weeknight dinner: My grandma would make them in big batches and freeze them, which is what I also do now. This recipe makes about 35 to 40 pieces of wontons (I would always suggest buying more wrappers when making this recipe the first time, since store-bought sizes vary—you don't want to run out of wrappers!). To reheat the dumplings from frozen, use this method my grandma taught me: Add frozen wontons to a pot of boiling water, once it's boiling again, add a small bowl of cold water, then when the water is boiling the third time and the wontons are floating, the wontons should be cooked!"
Utensils
cutting board, knife, 2 bowls (small), garlic press, bowl (large), chopsticks, pot (large), slotted spoon
How-To Videos
Homemade chili crisp
Homemade Sichuan pepper powder
How to prepare garlic
How to peel ginger
Step 1/ 5

17½

wonton wrappers (frozen)

1 tbsp

ginger

1½

scallions

2 cloves

garlic

50 ml

water

salt

cutting board
knife
bowl (small)
garlic press

Let frozen wonton wrappers sit at room temperature for approx. 1 hr. Finely mince ginger, thinly slice scallions, and reserve ⅓ of the scallions for serving. To make the garlic water for serving, use a garlic press to press garlic cloves into a small bowl, then add some water and salt.

Step 2/ 5

150 g

ground pork

1 tbsp

soy sauce

½ tbsp

Shaoxing wine

1 tbsp

oyster sauce

½ tbsp

toasted sesame oil

⅛ tsp

white pepper

½

egg

sugar

salt

50 ml

water

Add ground pork to a large mixing bowl. Add soy sauce, Shaoxing wine, oyster sauce, toasted sesame oil, white pepper, and salt. Then add a beaten egg. Mix with a pair of chopsticks or a fork. During this process, add some cold water, one spoonful at a time, until a sticky paste forms (you may not need all the water). Then, add minced ginger, ⅔ of the scallion, and mix to combine.

Step 3/ 5

To make the wontons, first prepare a small bowl of water. Place approx. 1 tsp of pork filling onto a wrapper, brush the edges with some water, and fold in half to form a triangle, then press along the edges to seal. Turn the wonton so the apex of the triangle is facing towards you. You will now work with the corners on the left and right: Moisten one of the corners and fold both corners towards each other to overlap in an X shape, then press to seal (watch the video above to see the technique!). Repeat this process with remaining wrappers and filling until used up.

Step 4/ 5

To cook the wontons, add the desired amount to a large pot of boiling water over medium-high heat. You can store the remaining, uncooked wontons in the freezer for up to 1 month). Cook until the wontons are floating and the wrappers are almost translucent, approx. 5 min.

Step 5/ 5

2 tbsp

spicy chili crisp

2 tbsp

light soy sauce

½ tsp

Sichuan pepper powder

salt

sugar

In the meantime, divide the sauce ingredients between the serving bowls (one per person) by adding even amounts of chili crisp, light soy sauce, and the garlic water, (we recommend one tablespoon of each per bowl, plus a pinch of Sichuan pepper powder). Stir, and season with salt and sugar. Use a slotted spoon to add cooked wontons to the bowls and mix to combine with the sauce. Garnish with scallions and enjoy!

Enjoy your meal!
More delicious ideas for you