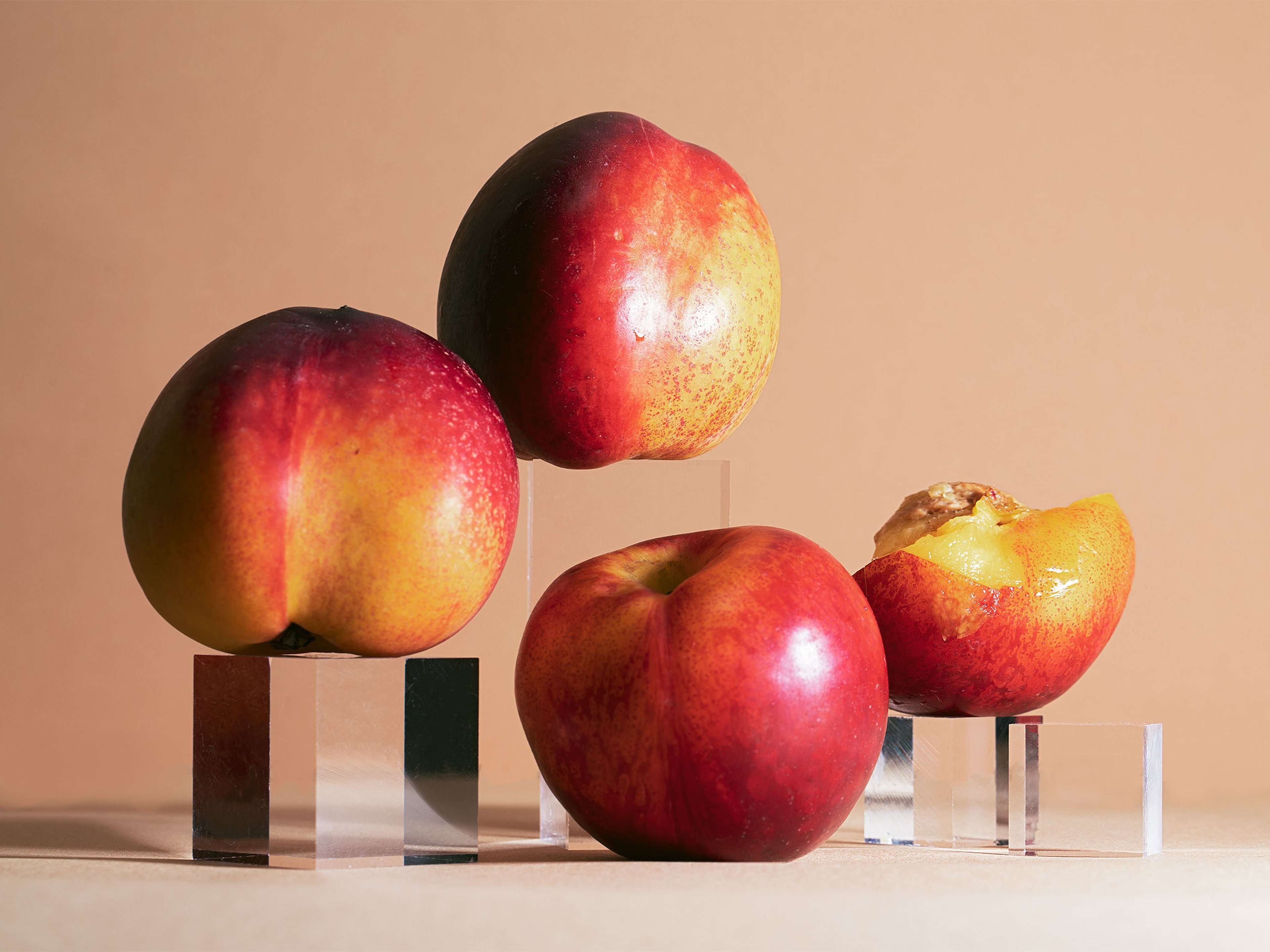 Everything to Know About Cooking and Shopping for In Season Nectarines
Plus, 3 new recipes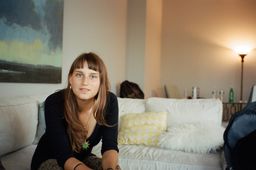 The best way to shop? With the seasons. So, every 2 weeks at Kitchen Stories, we'll be highlighting a different in-season ingredient along with 3 new recipes. To market, we go!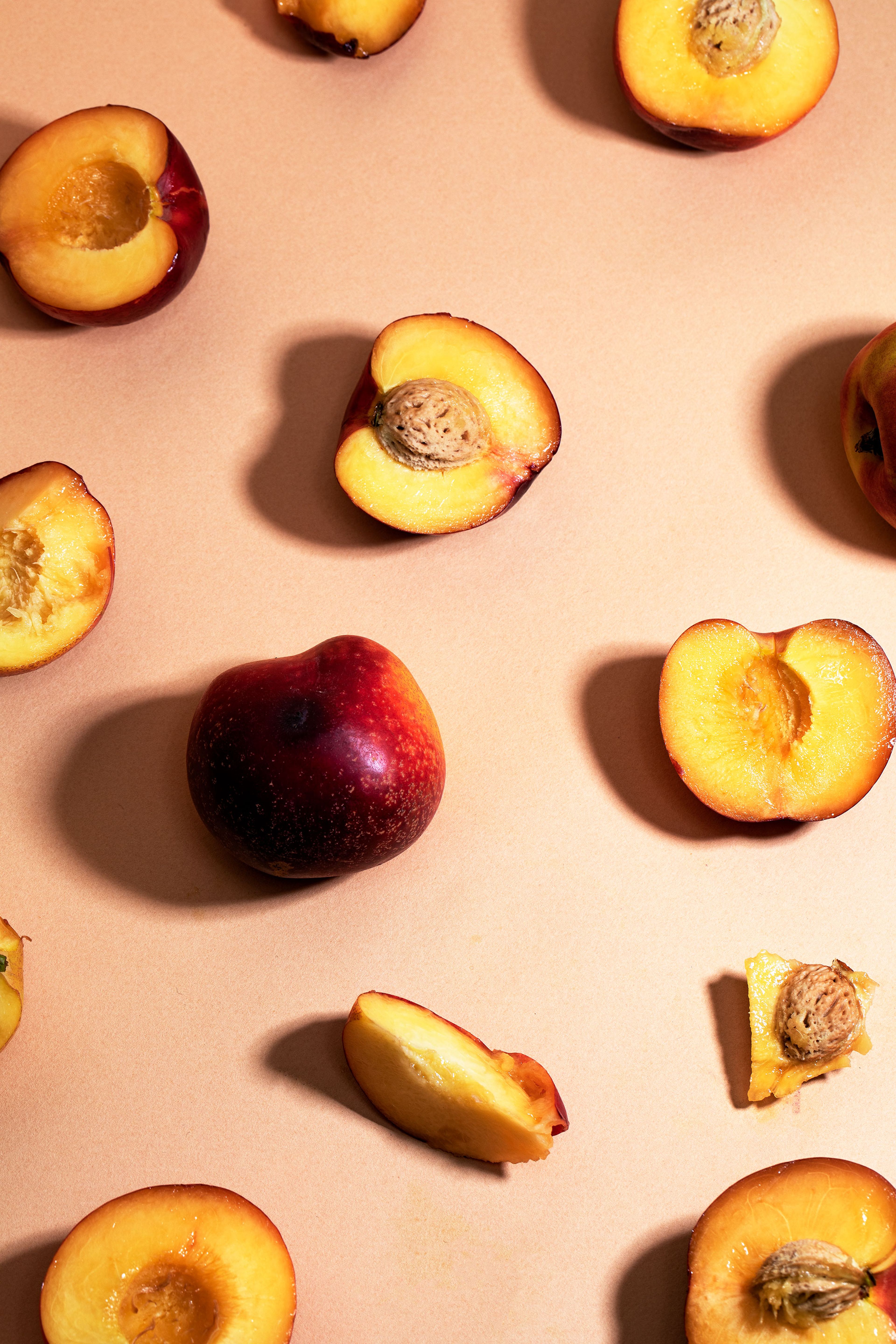 1. Hello, my name is nectarine
Nectarines are one of the most beloved fruits of summer. Almost everyone has memories of biting into a perfectly ripe nectarine, letting the juice ooze down their chin carelessly. Just one whiff of a ripe nectarine brings us back to picnics and the carefree times of summer sunshine.
Although the specifics about the nectarines of times past aren't important, it might be fun to know that you were biting into one of over 50 different variations of the stone fruit. From yellow varieties to Sunglo, Fantasia to the white-fleshed varieties, Redgold to Zephyr, there are tons of nectarines out there—each one as delicious as the last.
Food historians believe that nectarines originated in China anywhere from 2,000 – 4,000 B.C. and were cultivated in ancient Persia, Greece, and Rome. They spread across Europe in the 16th century and eventually made their way to North America. The name 'nectarine' is derived from the Latin word 'nectar,' meaning sweet.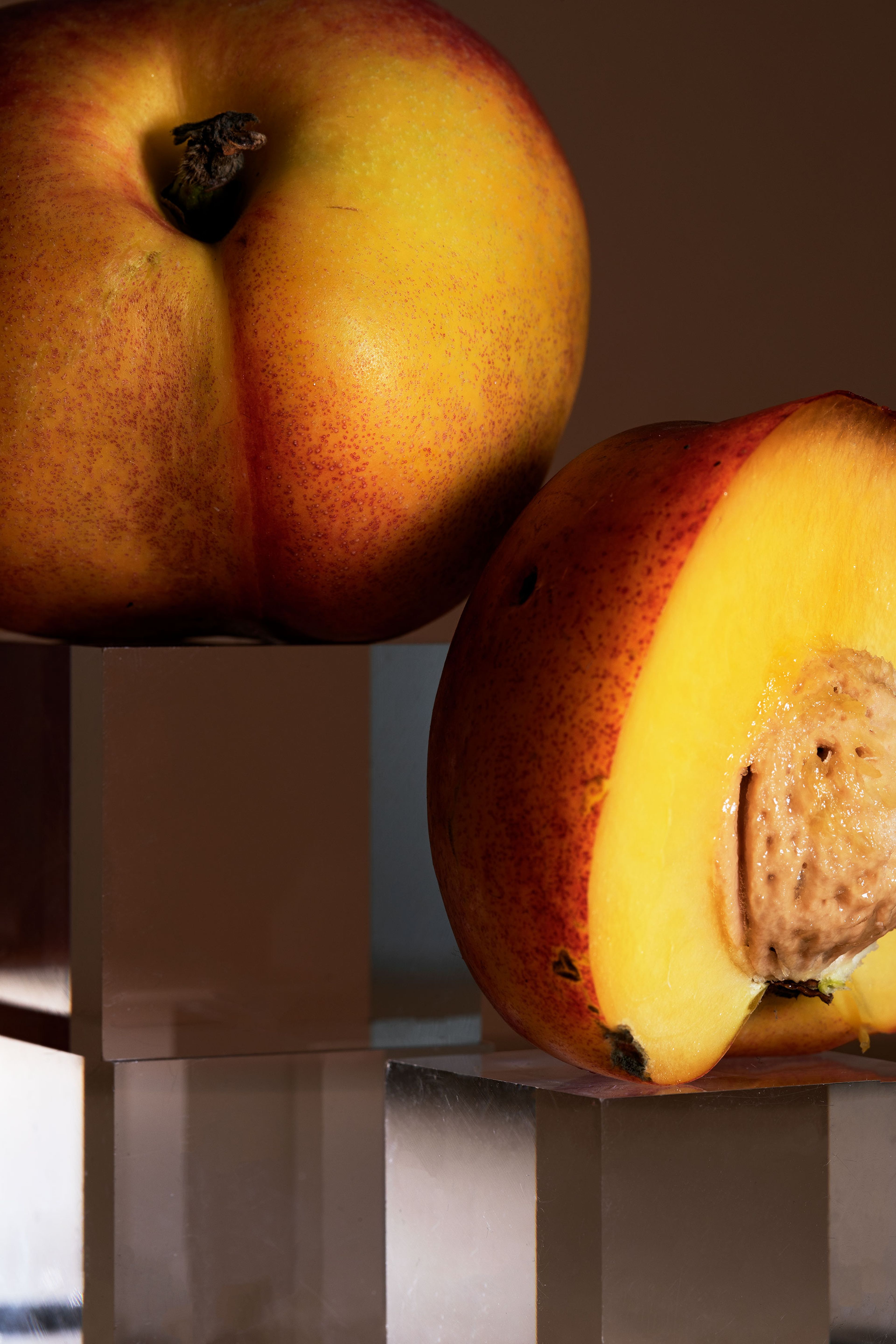 It's impossible to talk about nectarines without talking about peaches. They're so interconnected that most of the descriptions of nectarines have to do with the differences between them and the fuxxy-skinned peach. Even the Merriam Webster definition of a nectarine does this: A peach with a smooth-skinned fruit that is a frequent somatic mutation of the normal peach. Hm...
When a peach is self-pollinated or crossed, it has something called an allele—a recessive gene that creates the smooth skin. This gene variation gives birth to what we call a nectarine. If they carry the dominant allele they'll grow into a peach—meaning peaches and nectarines are just one gene mutation apart! Occasionally, nectarines can even be found growing on peach trees, depending on the bud variation. Many people falsely believe that they're a hybrid between a peach and a plum, or easily confuse them with peaches, but they are indeed their own special fruit.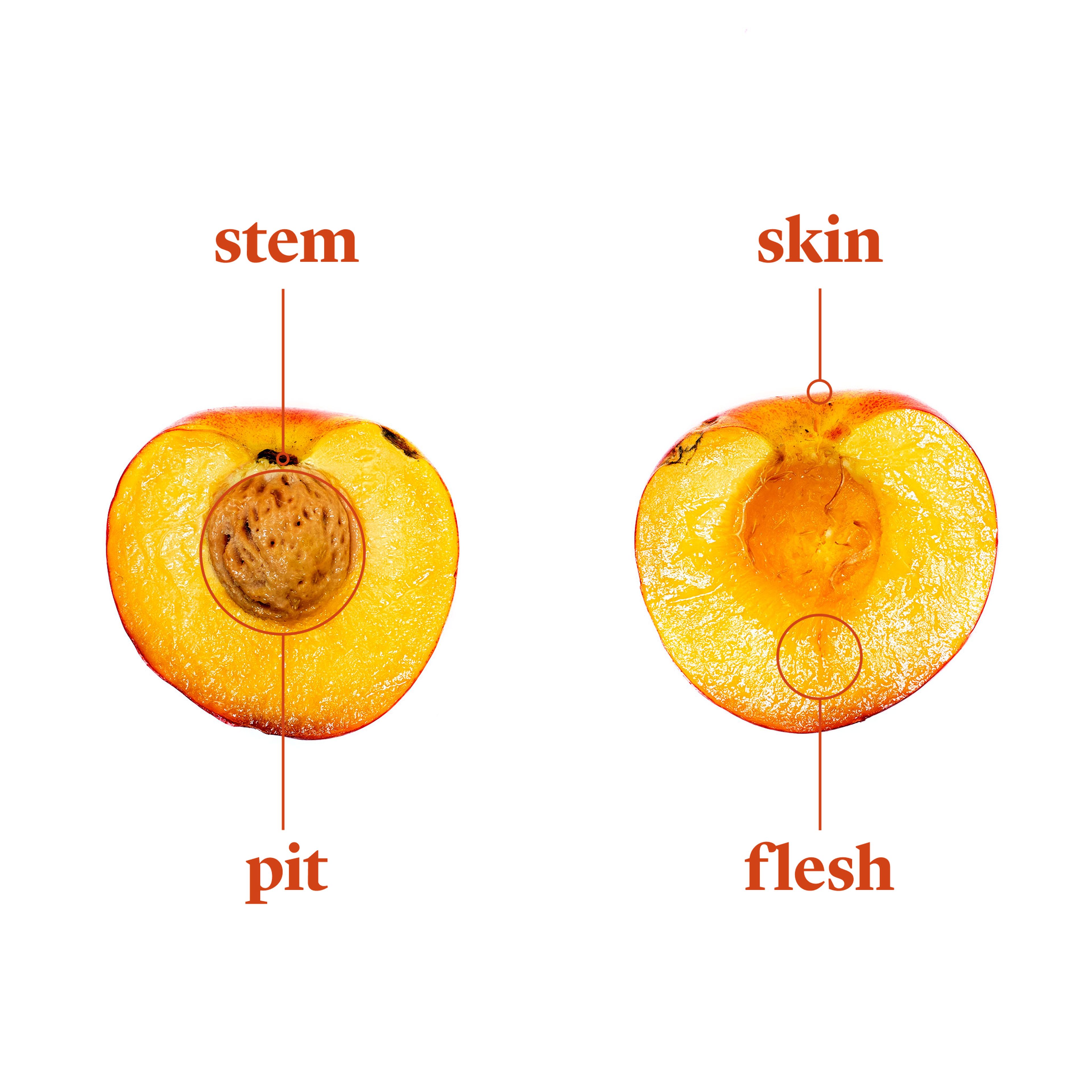 Both peaches and nectarines are a part of the Rosaceae family which also contains plums, apricots, pears, and raspberries. But nectarines have a few other key traits that set them apart from peaches: they're generally firmer, smaller, sweeter, and more aromatic, but are more vulnerable to disease due to their smooth skin. Many people dislike the fuzzy skin on peaches which lead them to opt for nectarines, but the lack of fuzz means they have less skin protection and bruise more easily. The peaches skin isn't just soft to the touch, it acts as protection against excess moisture, wind, insects and fungus.
Due to the unpredictability of whether or not a seed will grow into a peach or nectarine tree, often nectarine branches are grafted onto peach trees to ensure that nectarines will grow. There are two different kinds of nectarines: freestone, meaning when you bite into the fruit, the pit easily falls away, and clingstone, where the pit is connected to the fruit.
2. When (and how) to buy perfect nectarines
Most of the worlds' nectarines are grown in China and Spain. In the United States, 95% of the nectarines are grown in none other than the top agricultural state, California. They're usually picked before they're fully ripe to make for smooth transportation, so it's important to know how to pick out the perfect, closest-to-ripe-but-not-over-ripe nectarine. Counterintuitively the skin color is not a sign of its ripeness, unlike many other fruits. They shouldn't have any dark markings, and depending on which variety they should have a slight give when pressed. But the best way to tell if a nectarine is ripe and high quality is the smell—the more aromatic, the more rich in flavor.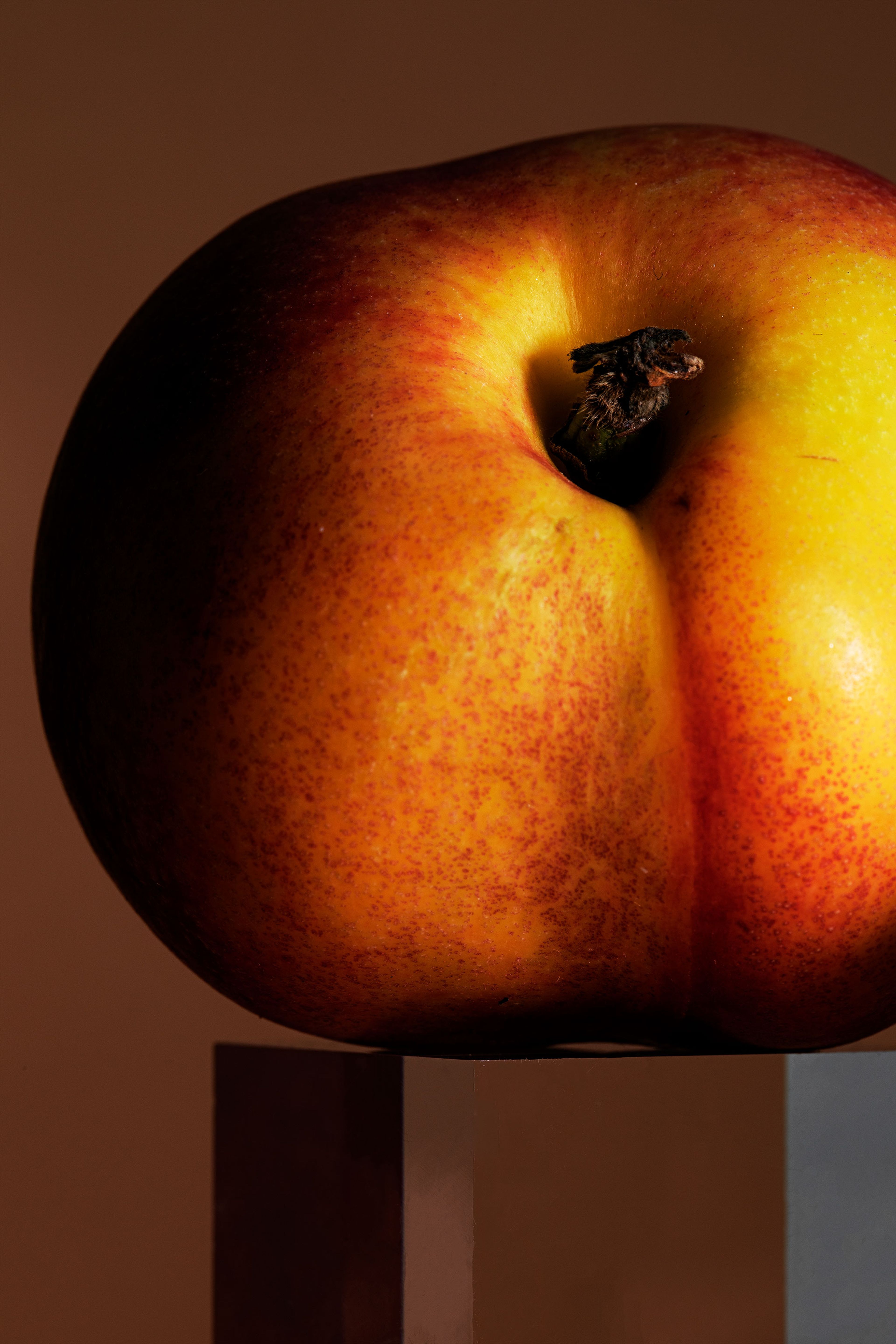 Nectarines are in season from the end of April to the end of August, with the exception of the Chilean nectarine, which is in season from December to March. It depends on the type, but the peak season is in the summer months of June, July, and August. Undoubtedly, the best place to buy nectarines is the local farmer's market during peak season, but the average grocery store will most likely have them in stock from spring through the end of summer.
3. How to store fresh nectarines
Nectarines can be kept out on the kitchen counter or put into a brown paper bag to help them ripen, and then should be eaten within 1 – 2 days of purchase. If they're already ripe, they're best kept in the fridge and eaten as soon as possible. Correctly storing these fruits not only ensures they maintain the same deliciousness as the very first bite, but it guarantees their full nutritional value. Whether their flesh is red, yellow, or white, nectarines are high in antioxidants, potassium, and vitamins A and C. They've been deemed to help improve digestion and stabilize blood sugar, and are also high in fiber which acts as a prebiotic, helping foster good bacterial growth in the gut and improving overall digestion.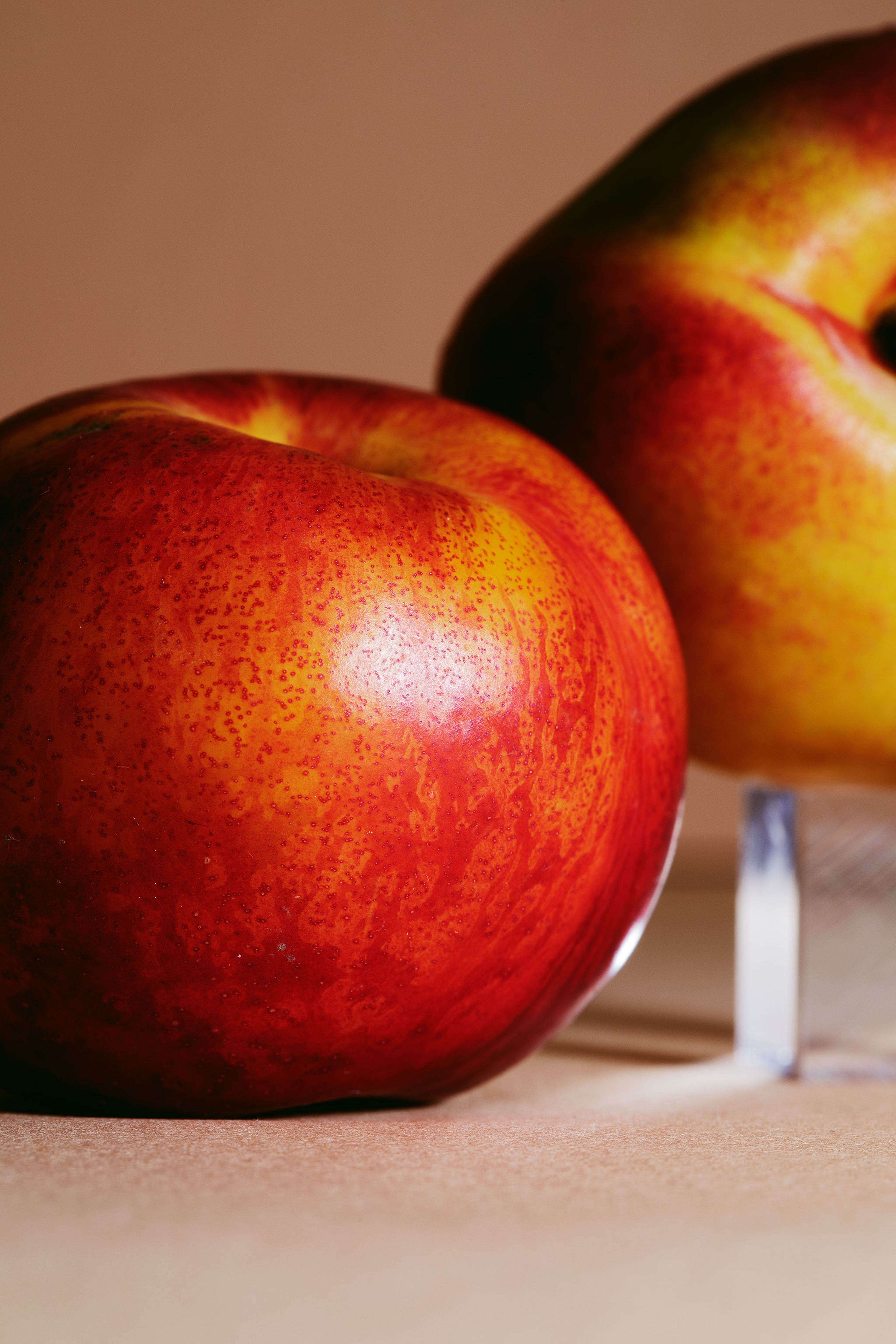 4. All the ways to enjoy nectarines
The simplest way to enjoy a nectarine is to eat it by itself, unabashedly allowing the juice to slip down your chin like you might have done many summers before. As long as it's ripe it will taste sweet and delicious just like this, but if you're searching for a fresh recipe that will put you in the summer mood, here are our favorite recipes and ways to prepare nectarines.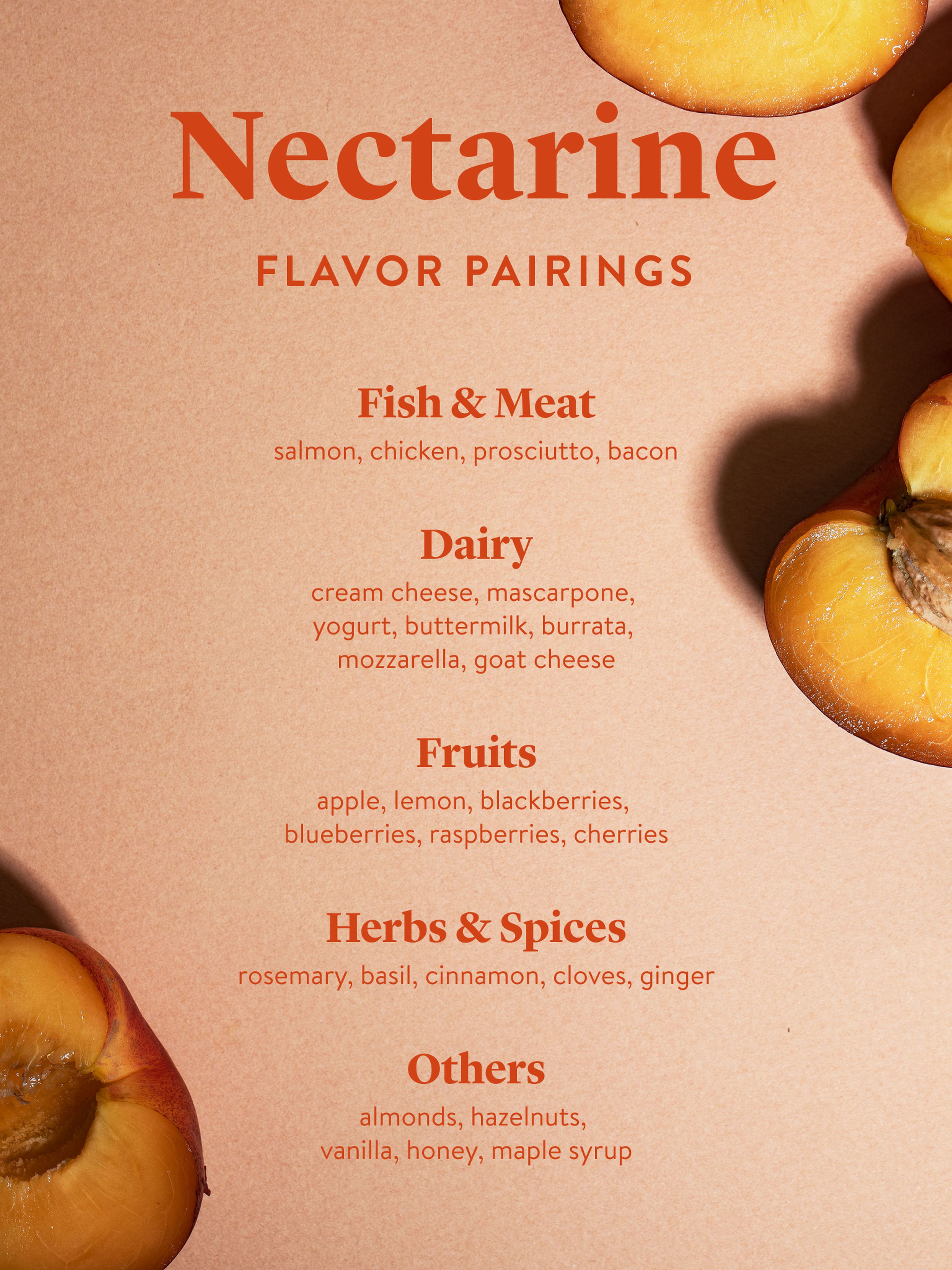 5. What to make next
We'll be releasing new nectarine recipes all week, so keep checking back! Here's where to start:
3-ingredient nectarine and mascarpone trifle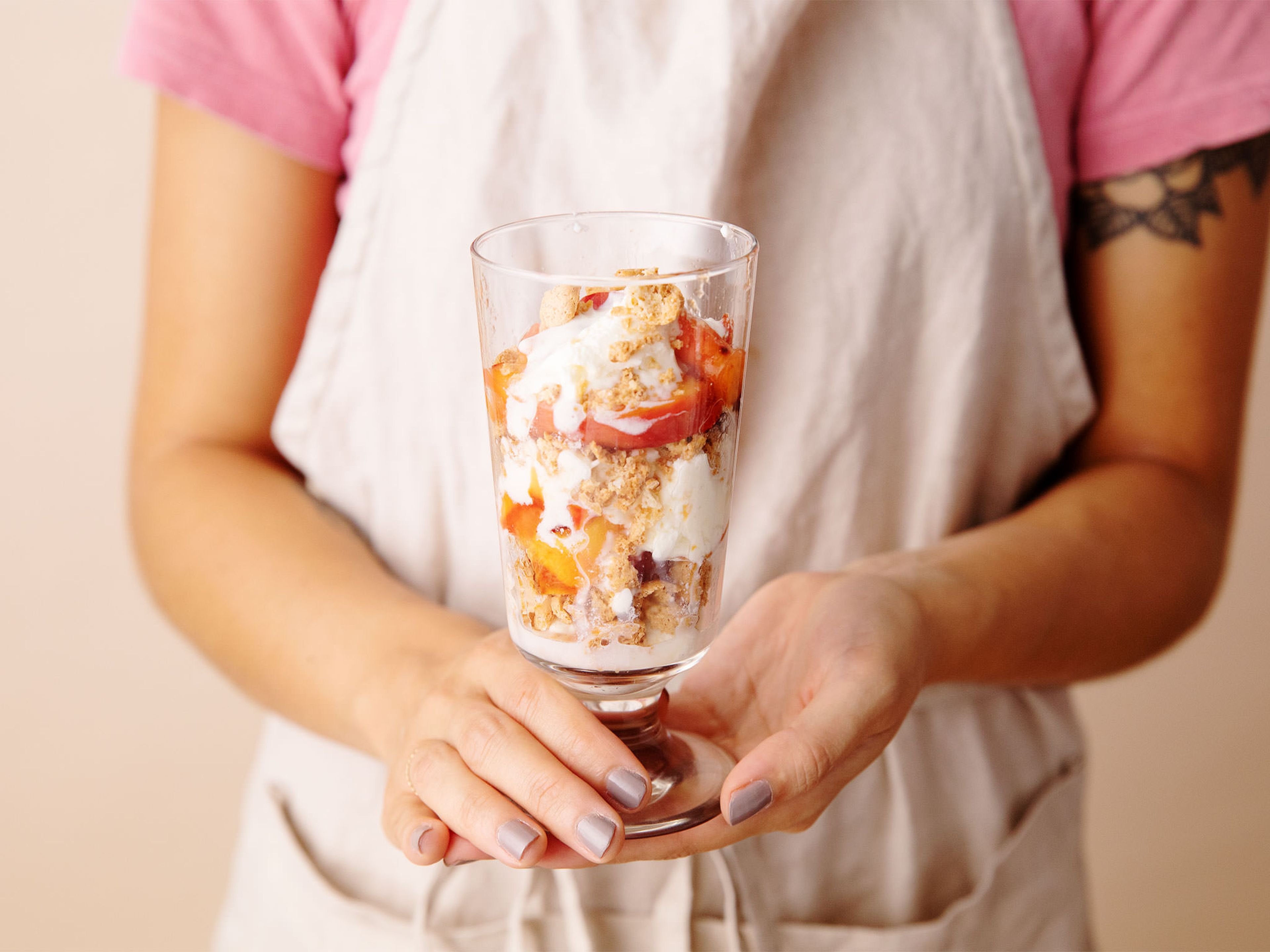 → Go to recipe
Nectarine-ginger mille crêpe cake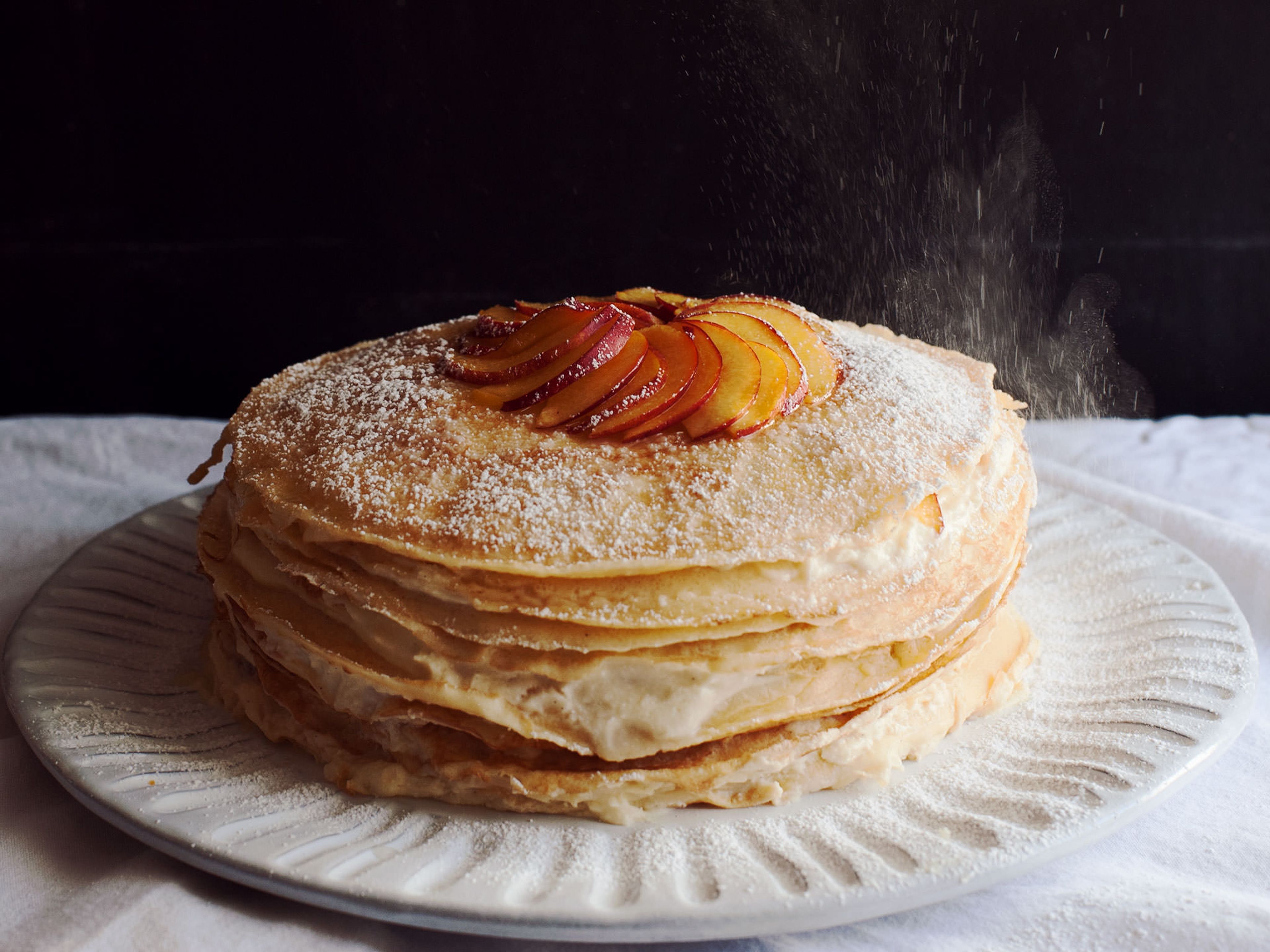 → Go to recipe
Summer salad with steak and nectarine
→ Go to recipe
Baked salmon with nectarine salsa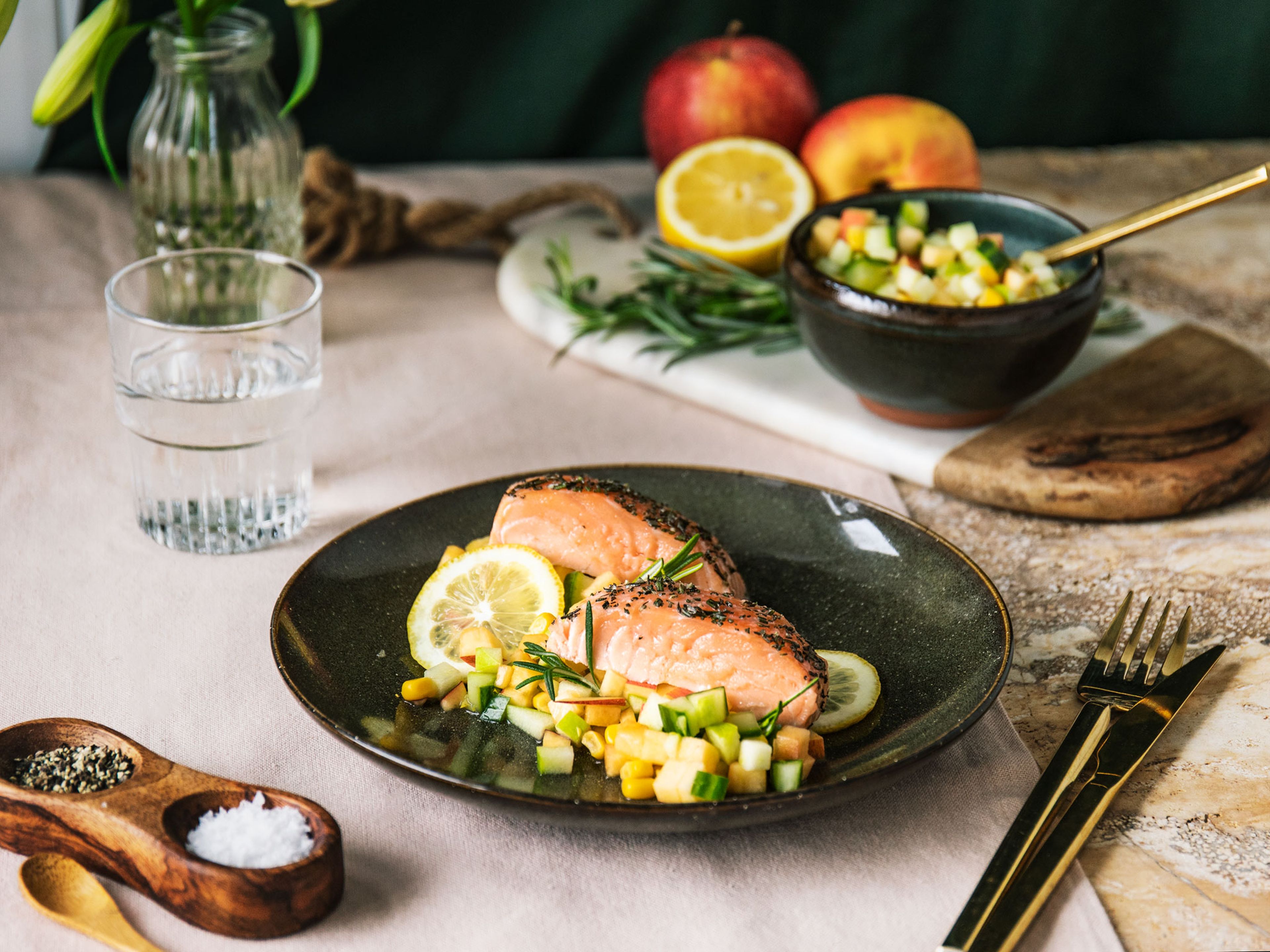 → Go to recipe
Nectarine crème fraîche cake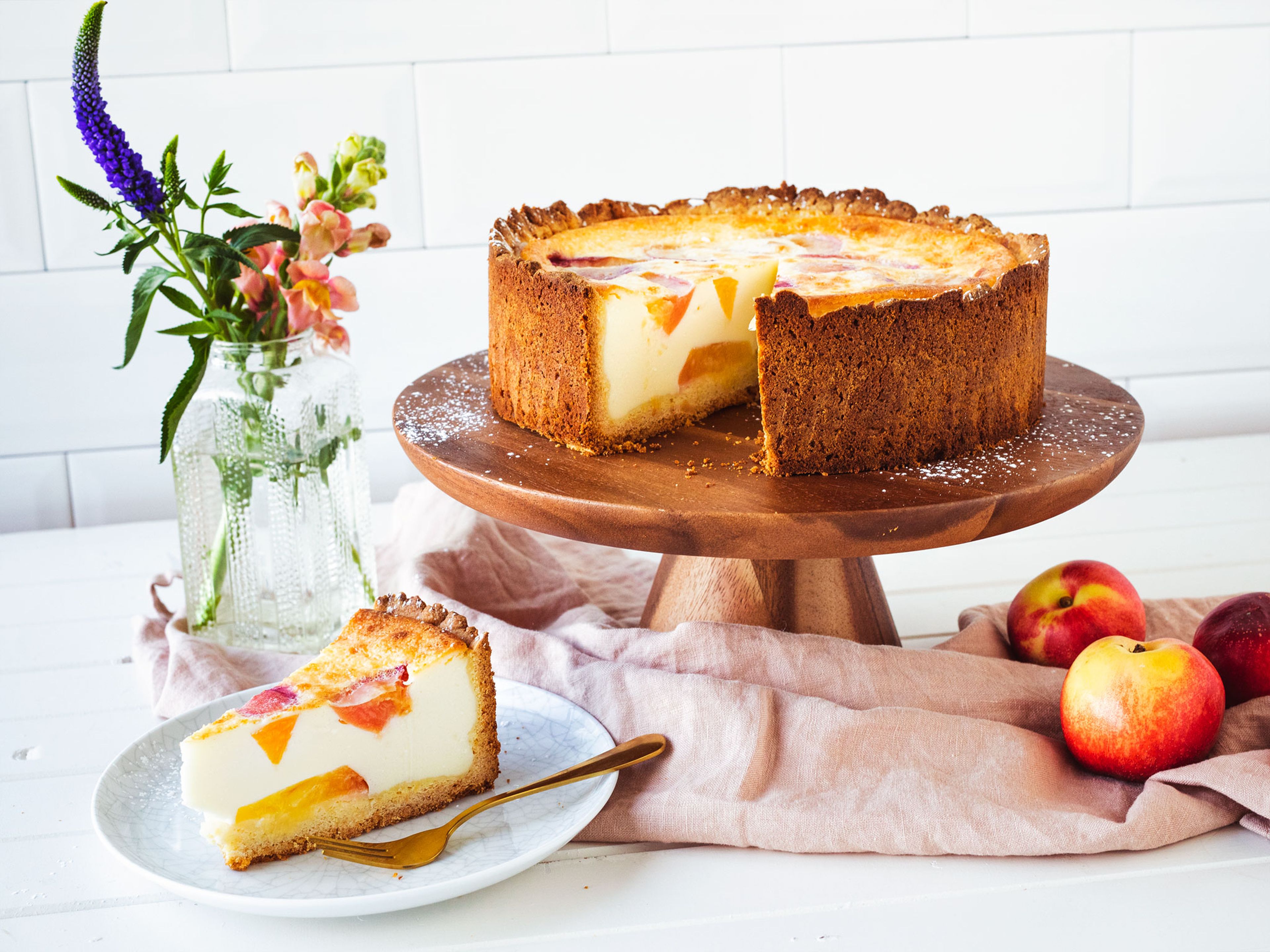 → Go to recipe
Mini nectarine cobblers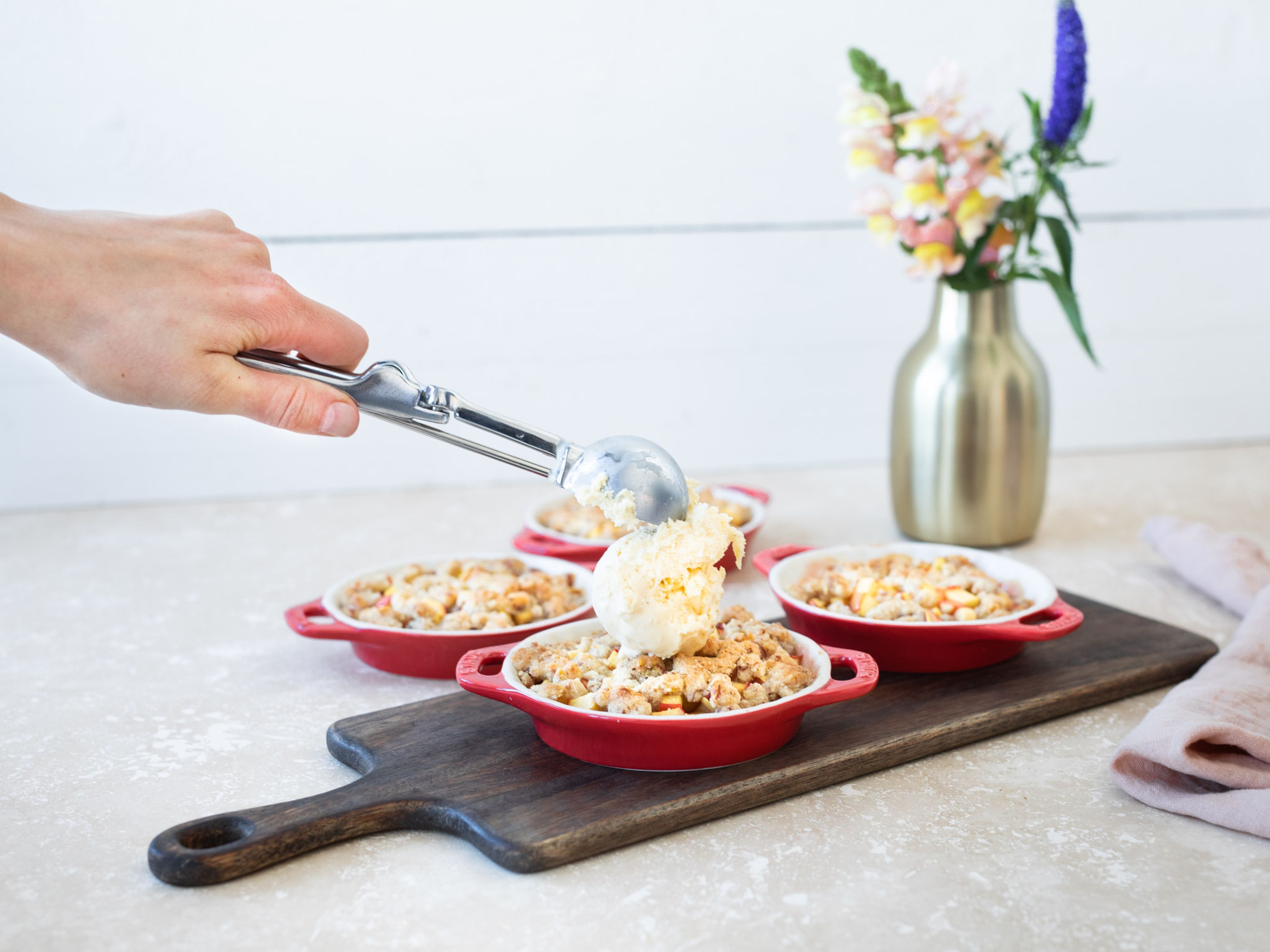 → Go to recipe
Published on May 19, 2019
More delicious ideas for you