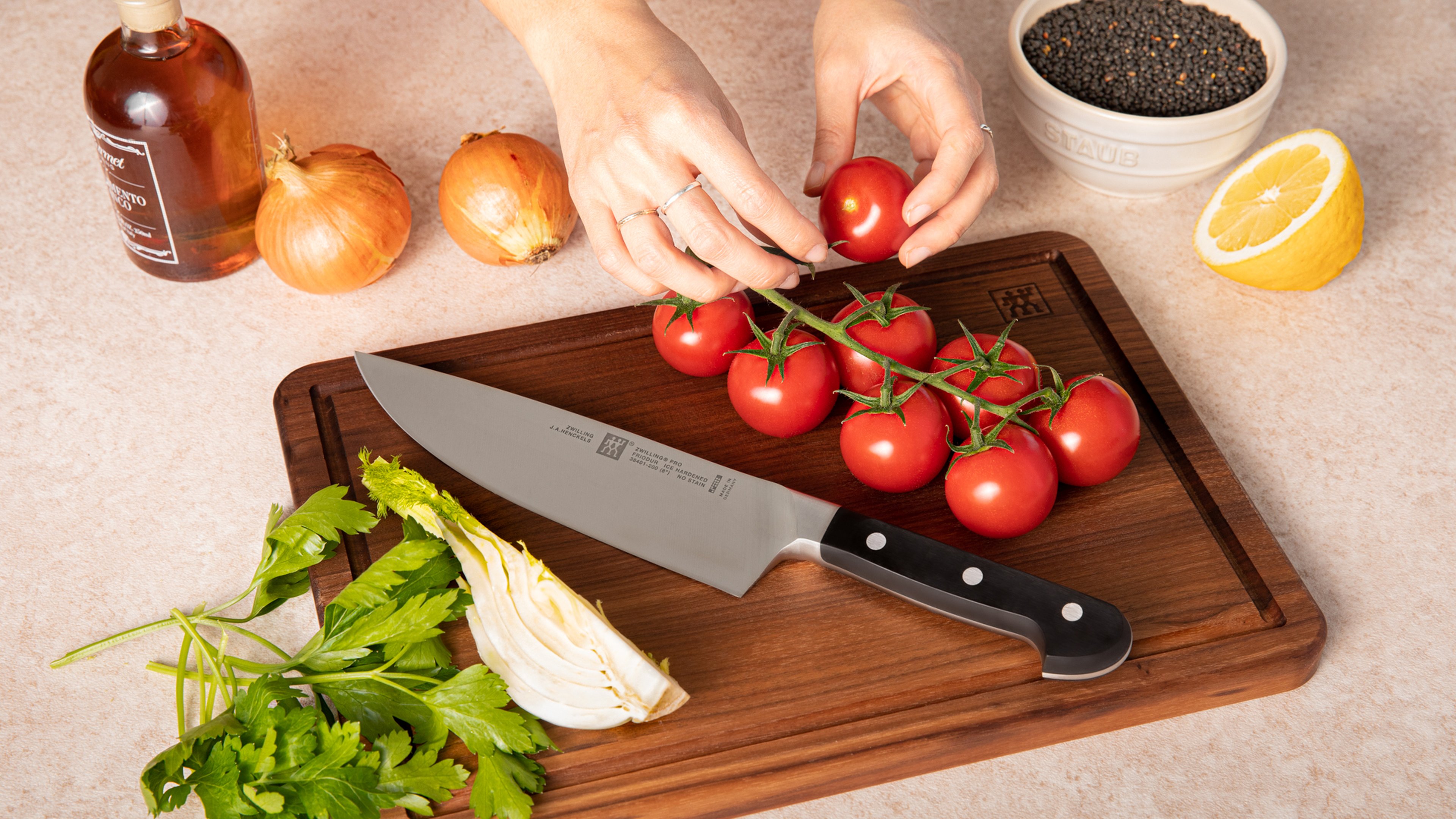 Common Ingredient Substitutes to Rescue Your Recipe
For all those times when you don't have everything on hand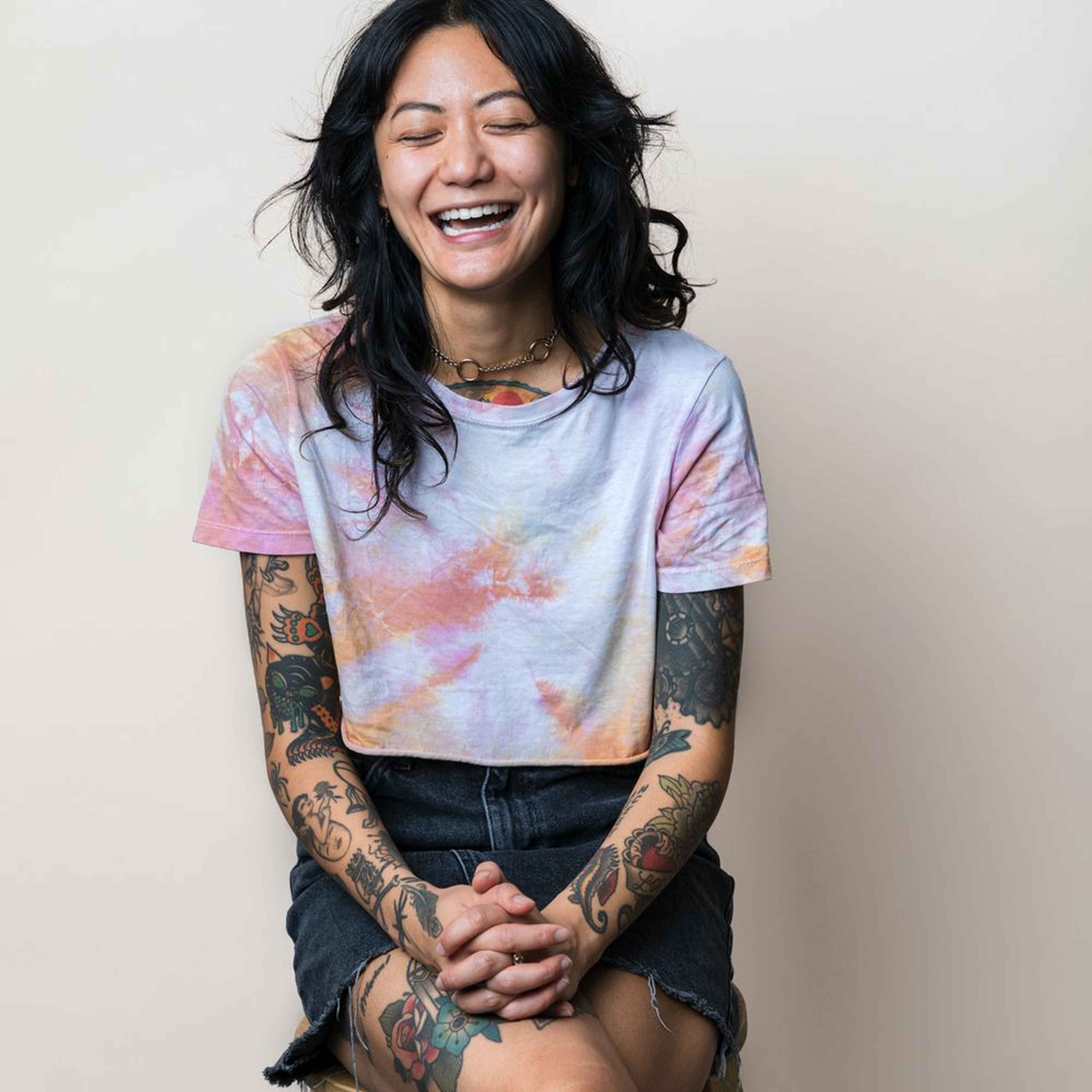 Food has a special ability to help us connect with what we love—whether we're sharing a meal at the same table or calling in from afar. That's why we've partnered with Zwilling—who's been helping you connect with what you love since 1731—to share our best ways to make the most of a month of cooking at home.
Together, we hope to keep you inspired to cook and share with us, which is why Zwilling is giving away one Zwilling Pro knife set to a member of our community. To qualify, simply cook and upload a photo of any Zwilling recipe featured in this article series and include the hashtags #stayhomekeepcooking and #foodconnects to enter until May 28, 2020. We're looking forward to this month of cooking at home with you!

Let's be real: As much as I fantasize about having a fully-equipped pantry and kitchen, the truth of the matter is that living in a city (sans car, sans bike) means I can only carry a limited amount of food from the grocery store back to my fifth floor walk-up apartment. So when shopping for a recipe that calls for ingredients I don't usually cook with, like buttermilk or sherry vinegar, I typically end up not buying them, reassuring myself that there's something already in my kitchen that'll do. And, for the most part, this tends to work.
Part of the joy of home cooking is learning to how to loosen the rigid guidelines of certain recipes. I'm convinced that being flexible in the kitchen not only makes cooking more pleasurable, but also informs us about the things we eat—plus, it's more sustainable!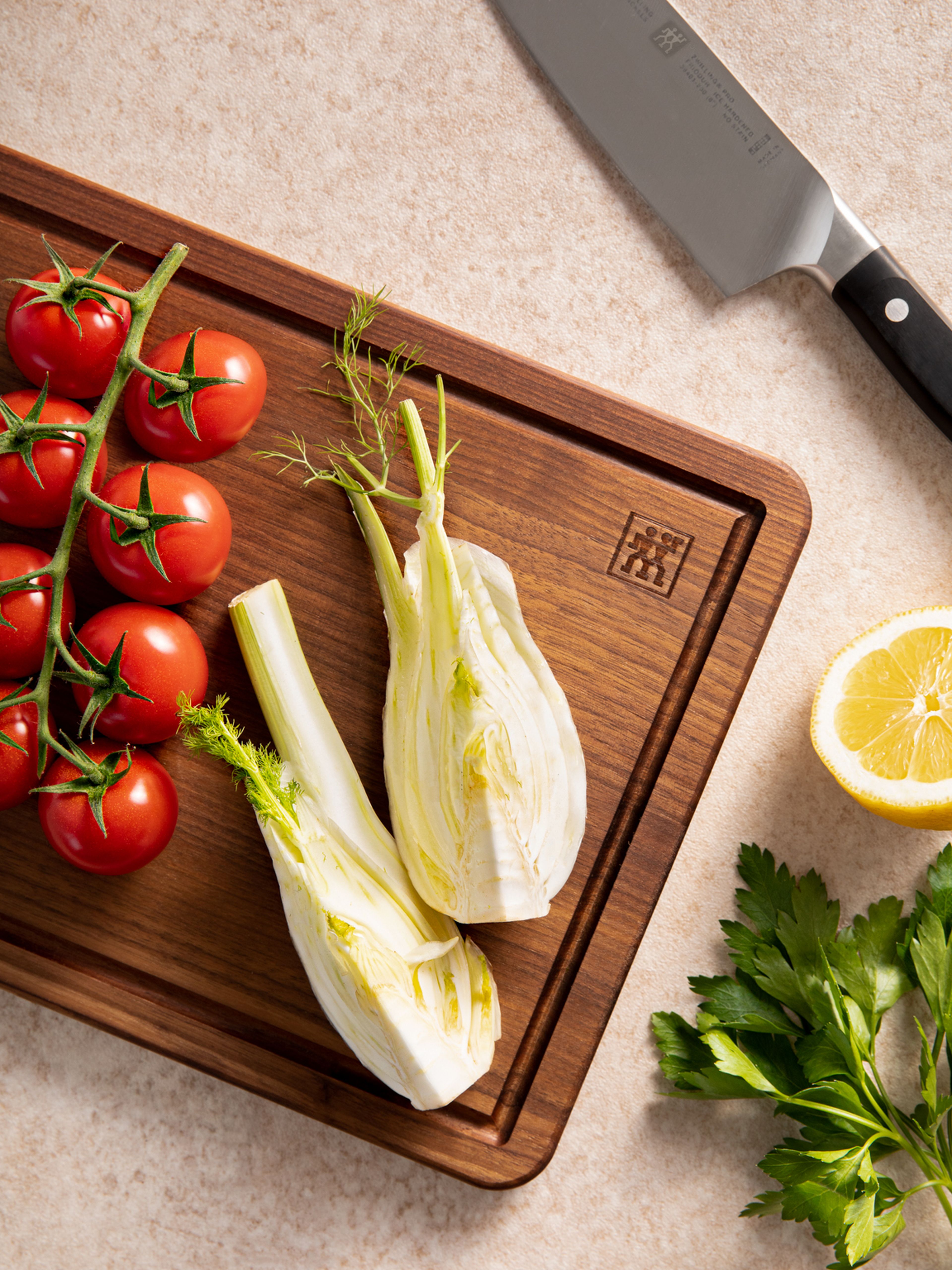 Think of the lists below as rough guides for when you don't have all the ingredients a recipe calls for. Not everything listed will be the perfect swap, but we've tried to group the ingredients by their textures, flavors, and cooking times—the most important things to consider when substituting one ingredient for another. Once you get a basic understanding of how a specific food cooks and tastes, it's pretty easy (and fun) to start swapping.
Oils, vinegars, and other condiments
When it comes to cooking oils, the most important factor is the oil's smoke point, aka when it starts to burn. Oils with high smoke points take longer to burn, while oils with low smoke points burn much quicker. As long as the oils live in the same smoke point "family," you can swap them in and out as needed.
High smoke point oils: vegetable oil, canola oil, rapeseed oil, peanut oil, sunflower oil, coconut oil, avocado oil

Low smoke point oils: olive oil, sesame oil

Rice vinegar: white wine vinegar, apple cider vinegar

White or apple cider vinegar: lemon juice, lime juice

Sherry vinegar: red wine

Fish sauce: soy sauce, liquid or coconut aminos, Worcestershire sauce (a little goes a long way!)

Tamarind paste: equal parts lime juice and brown or granulated sugar
Dairy
Buttermilk: For every cup of buttermilk, add 1 tbsp of white vinegar or lemon juice to a cup of milk (This works for non-dairy buttermilk as well!)

Sour cream: plain or Greek yogurt, mascarpone, quark, crème fraîche

Heavy cream: For every cup of heavy cream, mix ¼ cup melted butter with ¾ cup milk, or one-to-one replacement with coconut milk.

Soft cheese: ricotta, cottage

Creamy cheese: Brie, Taleggio, Camembert, Reblochon

Hard cheese: Parmesan, pecorino, piave, Grano Padano, Asiago

Goat cheese: blue cheese, fromage blanc, feta, cotija
Vegetables
Leafy greens are virtually interchangeable, but the cooking times will vary depending on how firm they are. Tender greens like spinach and watercress cook quickly, while hearty greens like kale and Swiss chard will need more time to wilt. As for other vegetables, substitutes depend on each veg's texture and water content, which is why we've divided them by texture here. Don't forget canned and frozen vegetables, which you can always use in lieu of their fresh counterparts.
Tender greens: spinach, chard, collard greens, gai lan (Chinese broccoli), lamb's lettuce, arugula

Firm greens: kale, savoy cabbage, broccoli rabe, Swiss chard, red cabbage, bok choy, asparagus, green beans

Alliums: onions, scallions, shallots, leeks, chives, onion powder

Crunchy veg: kohlrabi, cucumber, radish, celery, sugar snap peas, fennel, bell pepper, cabbage, Brussels sprouts, fennel

Hearty veg: potato, sweet potato, beet, parsnip, turnip, celery root, rutabaga, carrot, squash

Meaty veg: fresh or dried mushrooms, eggplant, zucchini, tofu, jackfruit, lentils, beans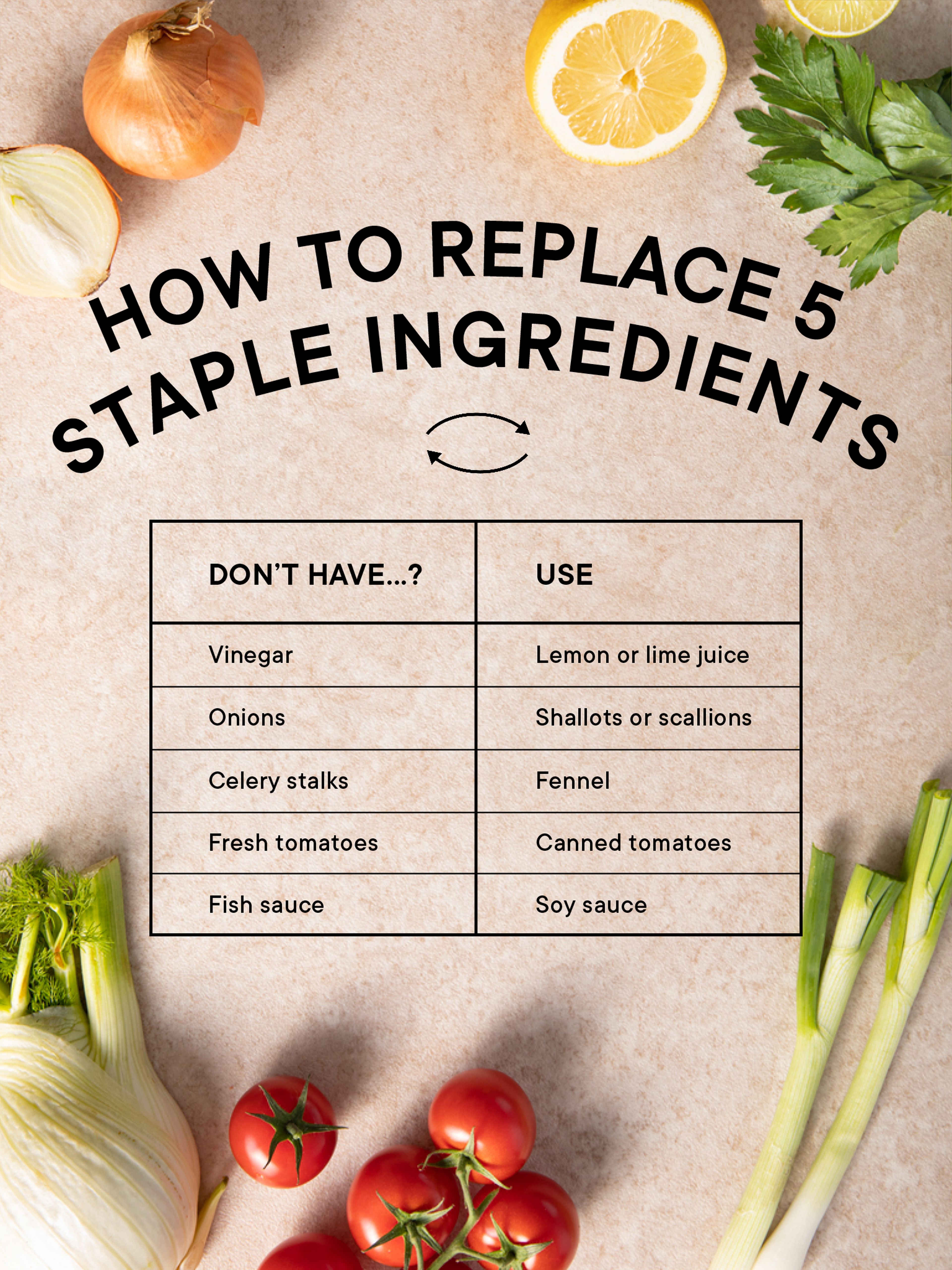 Meat and seafood
Ground meat: Any ground meat can be swapped in for another, but you could also use fresh sausages. Simply remove the casing, and use a cooking spoon to break it up into crumbly pieces.

Meat for frying: filet mignon, entrecôte, rib eye, sirloin, lamb or beef loin, chicken thigh or breast, boneless pork chops or pork tenderloin

Meat for stews: When cooking meat over a long period of time, what you want is something tough and lean, without too much fat. Whether beef, lamb, or pork, hefty cuts from the front and rear ends are particularly sinewy: beef chuck or round, beef brisket, pork shoulder, and lamb shank or shoulder.

Fatty fish: salmon, tuna, trout, mackerel, swordfish

Lean fish: catfish, cod, tilapia, sole, halibut, pollock, flounder

Shrimp: scallop, squid, lobster tail
Baking substitutes
Vanilla extract: maple syrup, vanilla-flavored milk, vanilla bean, vanilla paste

Fresh yeast: active dry yeast, instant yeast, sourdough starter (double the proofing time). For every 1 tsp yeast, swap in ½ tsp lemon juice with ½ tsp baking soda (beware the bread will need less time to proof!)

Baking soda: For every 1 tsp baking soda, use 3 tsp baking powder

Butter: margarine, coconut oil, vegetable oil, vegetable shortening

Sweeteners: Sugars are pretty much interchangeable, but try to keep their texture in mind. Replace dried sugar with another dried sugar and the same applies to liquid sugars. For powdered sugar, simply blend granulated sugar in a food processor.

Eggs: applesauce, flaxseed or chia seed egg (1 tbsp flaxseed/chia seed + 2.5 tbsp water), silken tofu. To replace egg whites for baking, use aquafaba, aka the water in canned chickpeas.

Cornstarch: For every 1 tsp of cornstarch, add 2 tsp of flour.
Spices and herbs
Spicy: cayenne, paprika, chili powder, red pepper flakes, dried chilies

Floral: cilantro, basil, mint, dill, parsley, marjoram, cardamom, coriander

Warm: cinnamon, nutmeg, ginger, cloves, allspice

Earthy: rosemary, thyme, oregano, sage, bay leaves

Curry: cumin, turmeric, garam masala, garlic powder, onion powder, caraway powder
Try it yourself!
Now that you know what substitutions you can make in the kitchen, see how our chefs Johanna and Christian and editor Xueci took this lentil salad and made it their own.
Johanna's lentil salad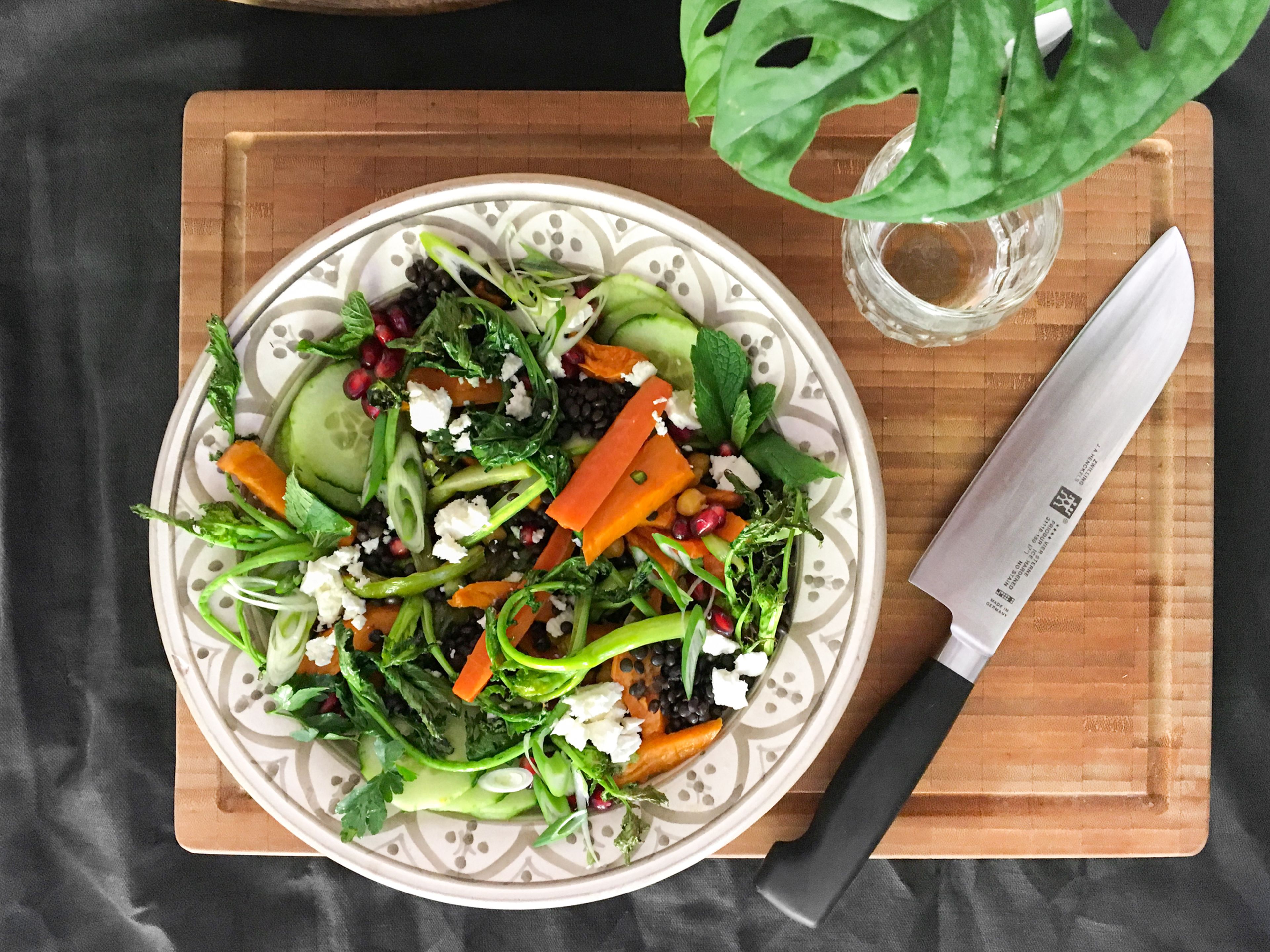 → Go to recipe
Christian's lentil salad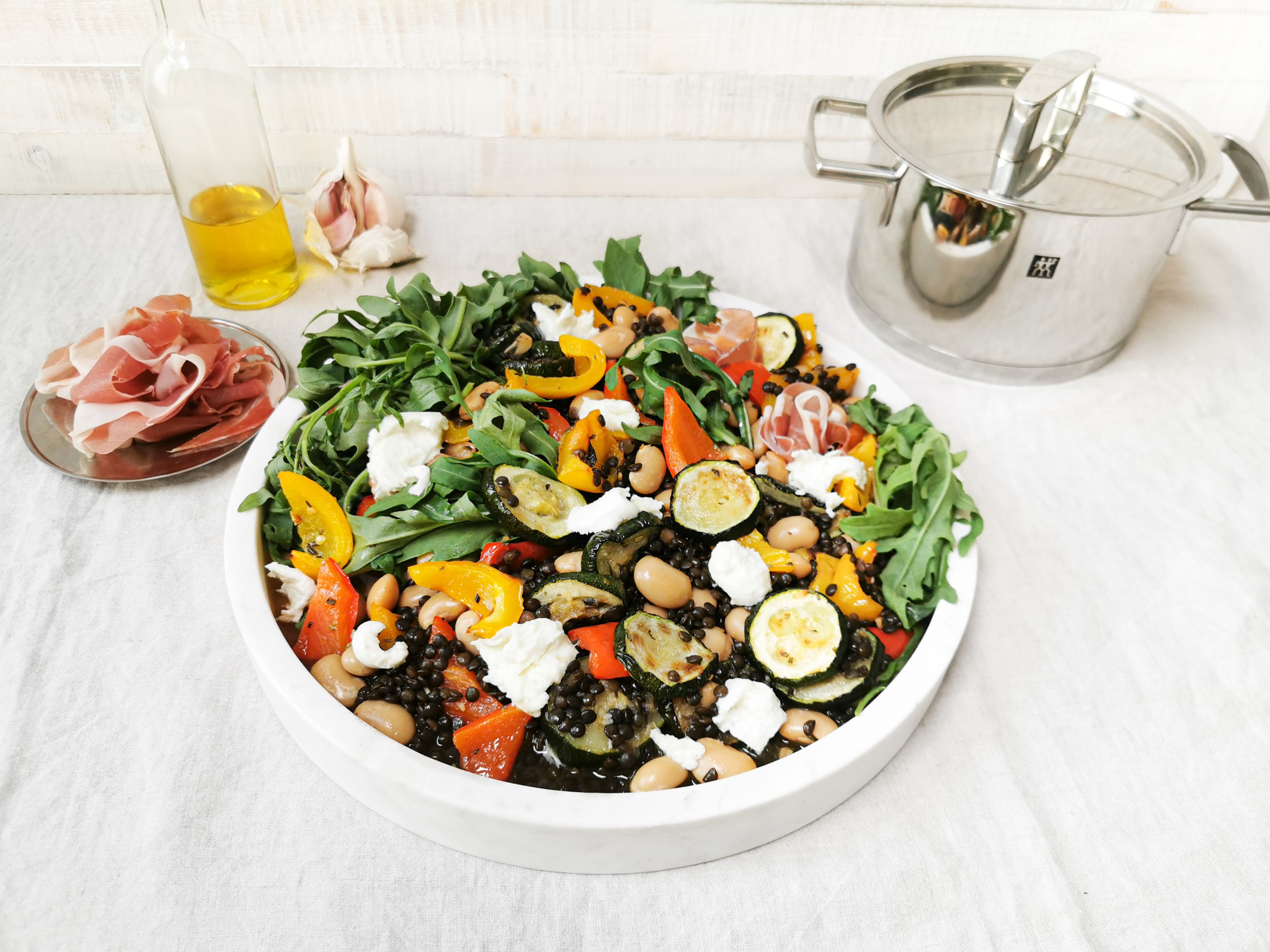 → Go to recipe
Xueci's lentil salad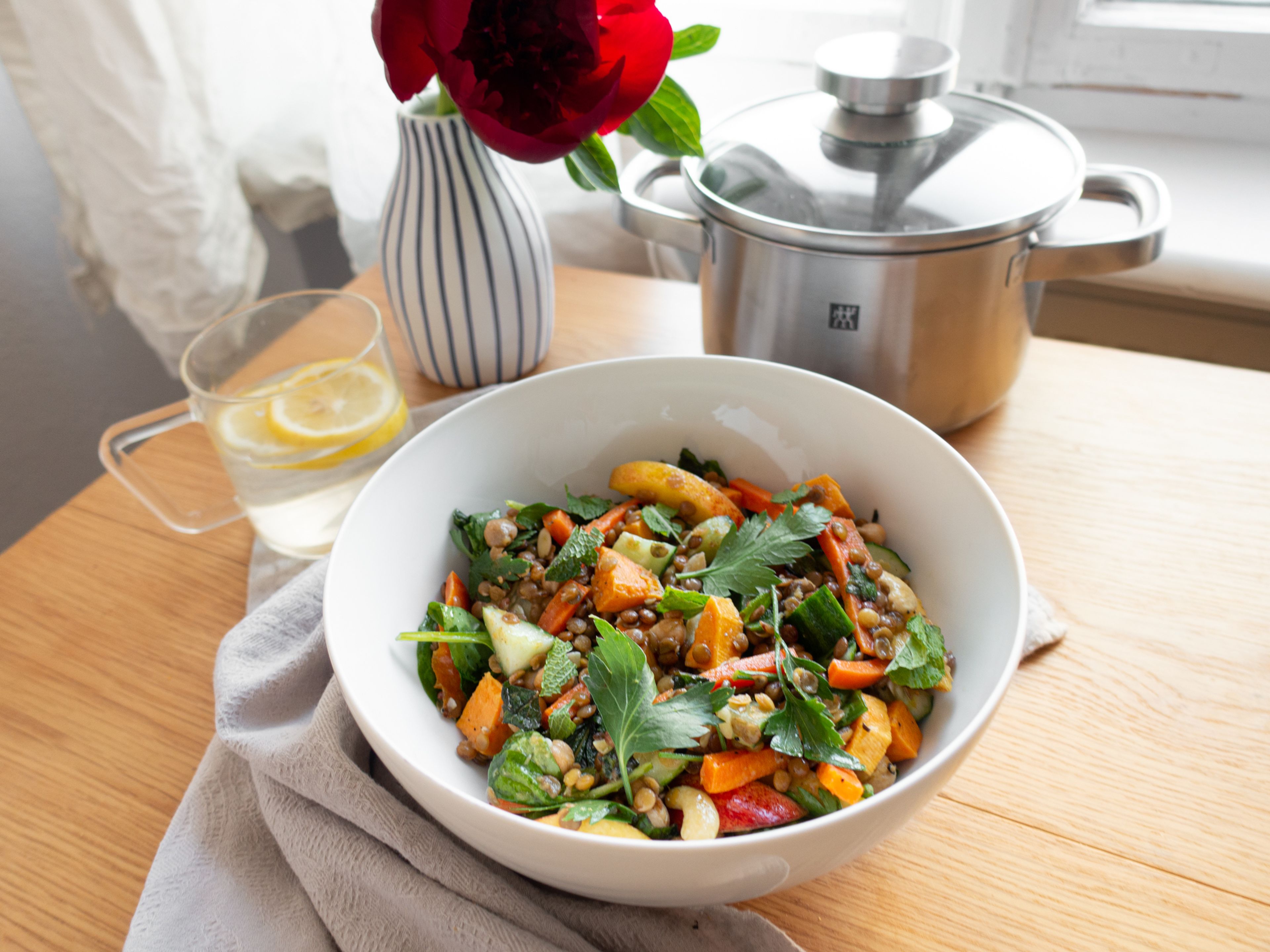 → Go to recipe
Published on May 22, 2020
More delicious ideas for you