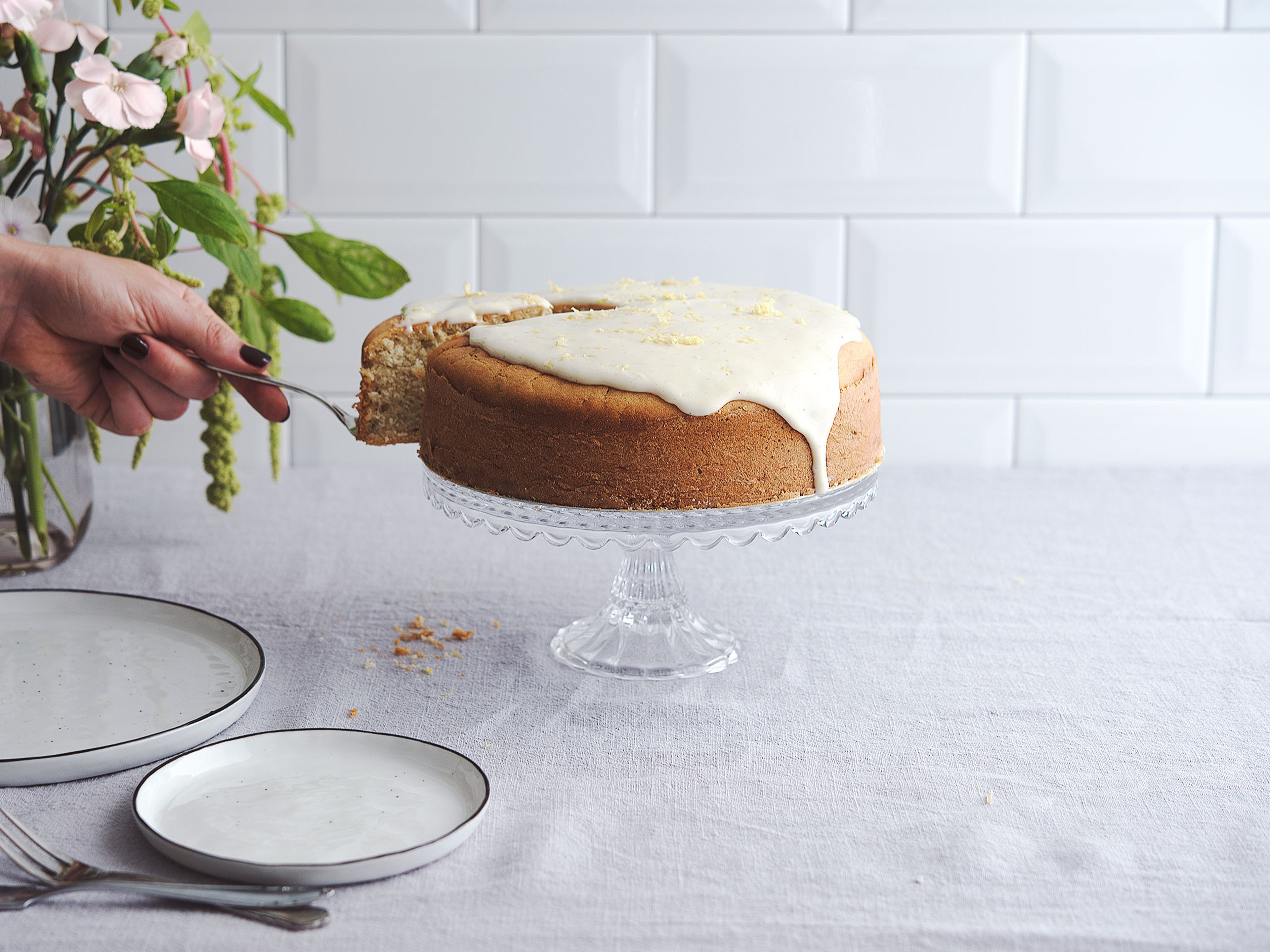 Baking Without Milk, Butter, or Eggs?
Trusty baking alternatives with excellent results
Luckily, it's commonly known that a vegan diet contains way more than just boring, old salads. However, there still seems to be a lot of confusion about plant-based baking. Now that there are more vegan alternatives than ever, worry not! Just stick to these simple rules and you can easily whip up vegan cakes, cookies, and more. 
Do you have more tips for baking without milk, eggs , etc.? Share them in the comments below and upload a picture of your favorite vegan baking recipe! 
Replacing Milk and Dairy Products
Try replacing dairy milk with almond, oat, or soy milk and watch your sponge cake come out just as fluffy. Simply use the same amount of non-dairy milk as you would dairy. If you're looking to veganize a cheesecake filling, try using vegan cream cheese alternatives. They're mostly soy- or almond-based and readily available in many grocery stores.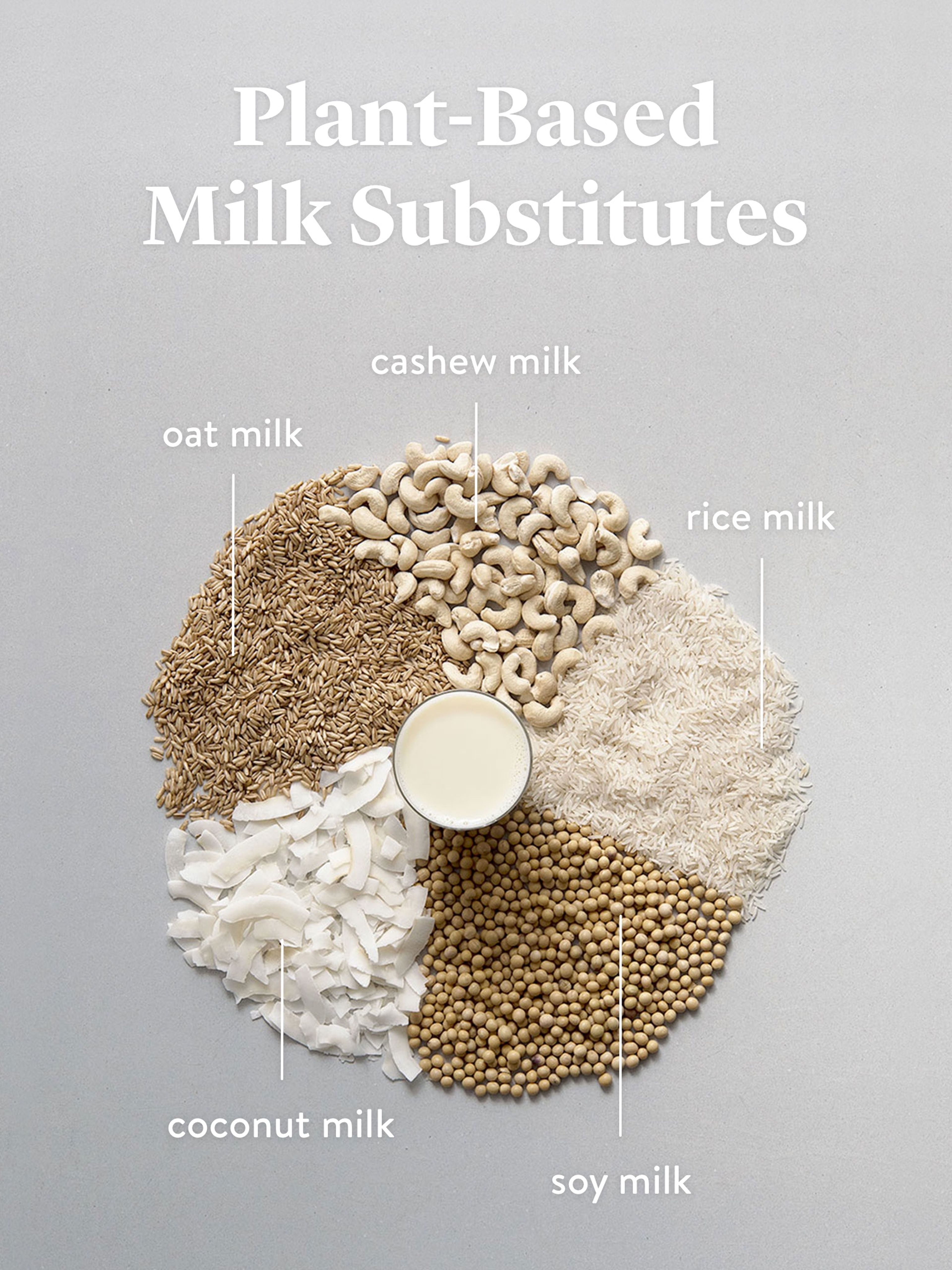 If you want to avoid buying (mostly more expensive) veganized versions of more commonplace products, you can always try more natural options, such as soaked nuts (overnight), like cashews or macadamia nuts. Just blend the soaked nuts, then mix with a can of coconut milk, and you've basically got yourself a cheesecake filling!
Replacing Butter
By using oil- or plant-based butter that's already available in many grocery stores, you can make your waffles and pancakes just as golden-brown and crisp as with normal butter.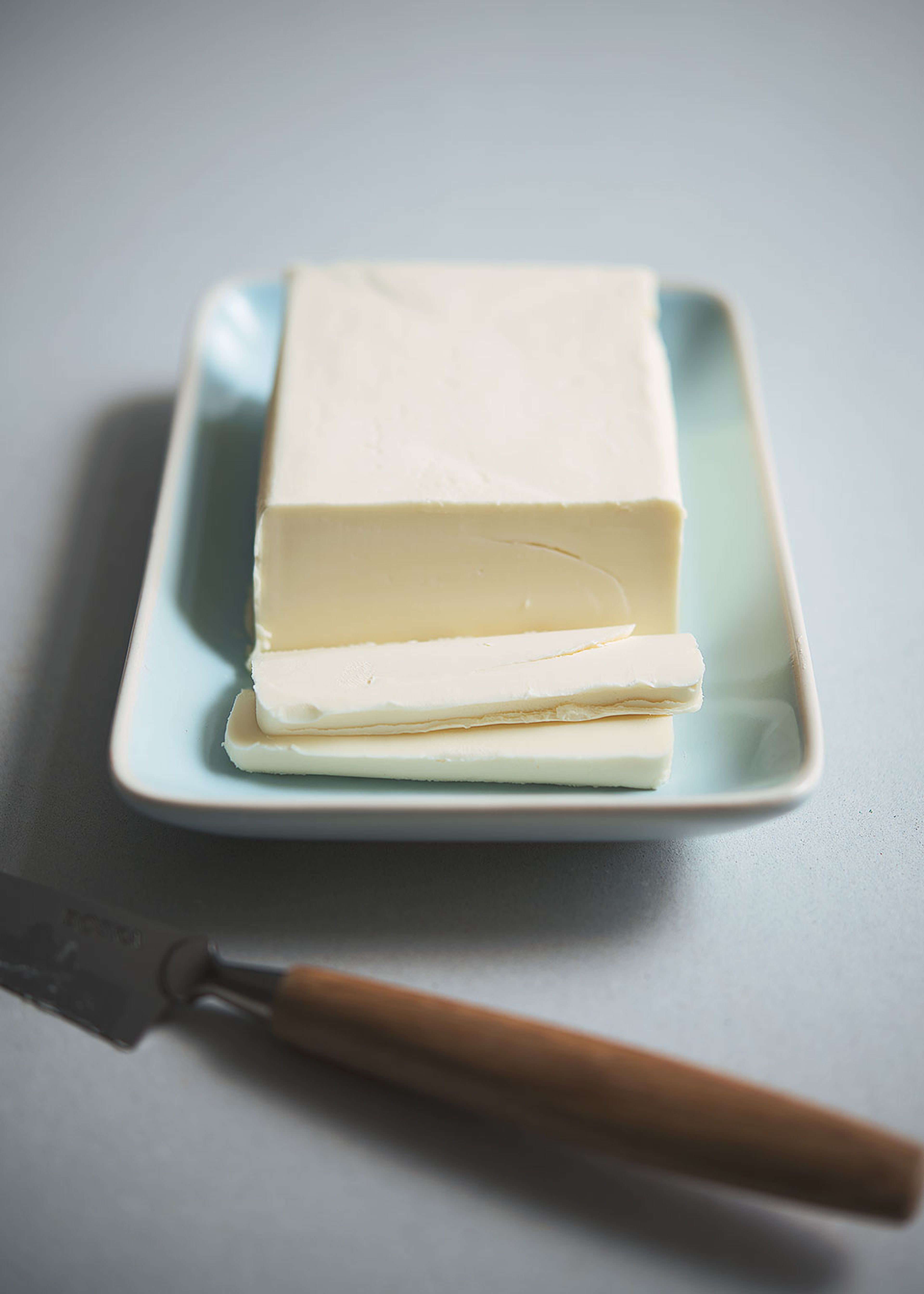 Replacing Eggs
When it comes to baking, eggs are easily replaced with ground flax seeds or chia seeds. To succeed with these alternatives, you only have to stick to a simple ratio of 1 tbsp of ground flax seeds to 2.5 tbsp of water to replace one egg. Just mix and let it rest until it has reached an egg white-like consistency and whisk into the batter like you would with a regular egg. When it comes to the chia egg, the ratio just changes to 1:3. Even by using apple sauce instead of eggs, your cake can turn out really moist and delicious without the addition of any animal product.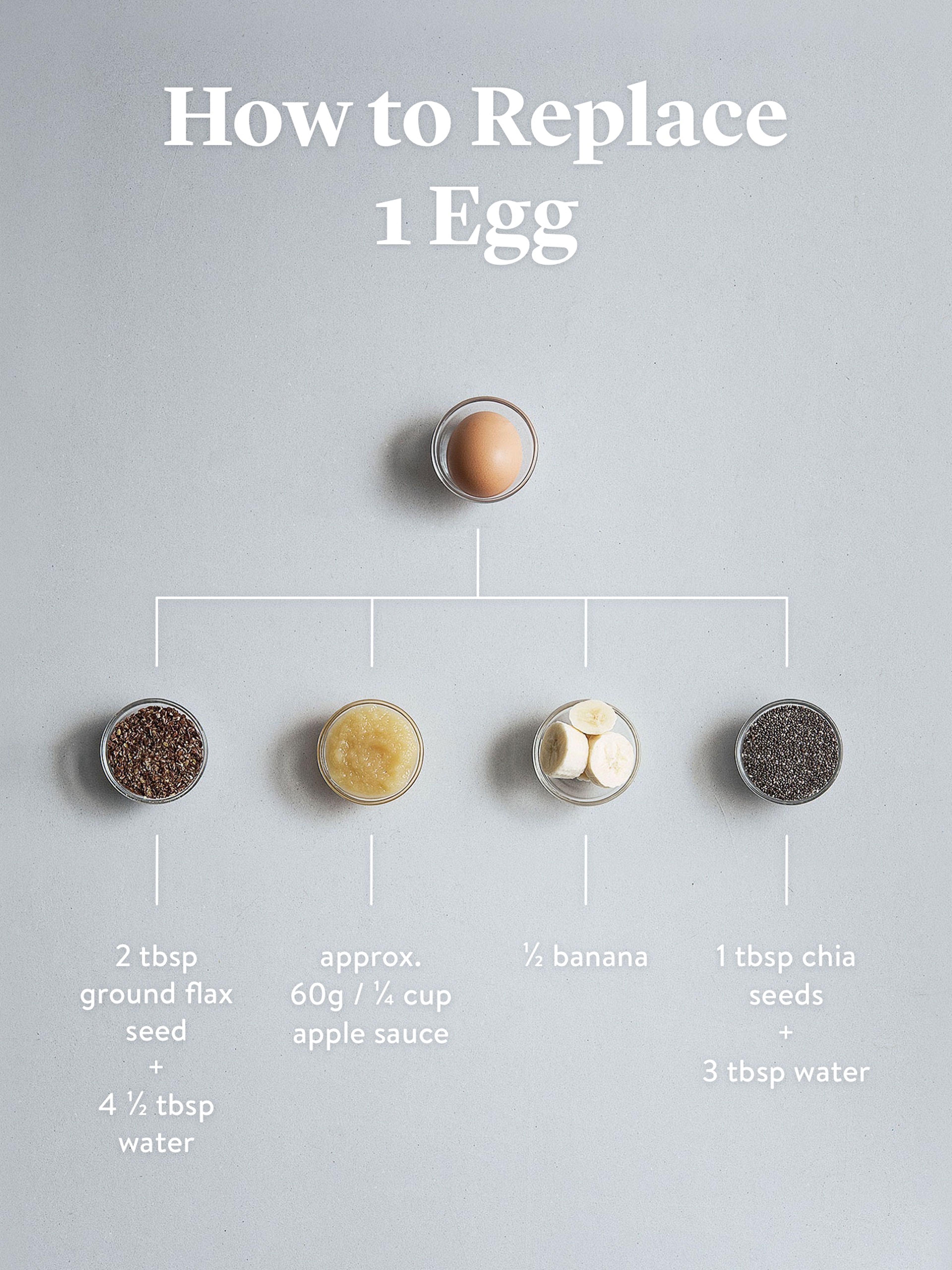 For these granola bars, you don't need any animal products. Instead of butter, I just used coconut oil. With maple syrup, Medjool dates, almond butter and rolled oats, these bars turn out moist and sticky, just like you want them to be!
Vegan granola bars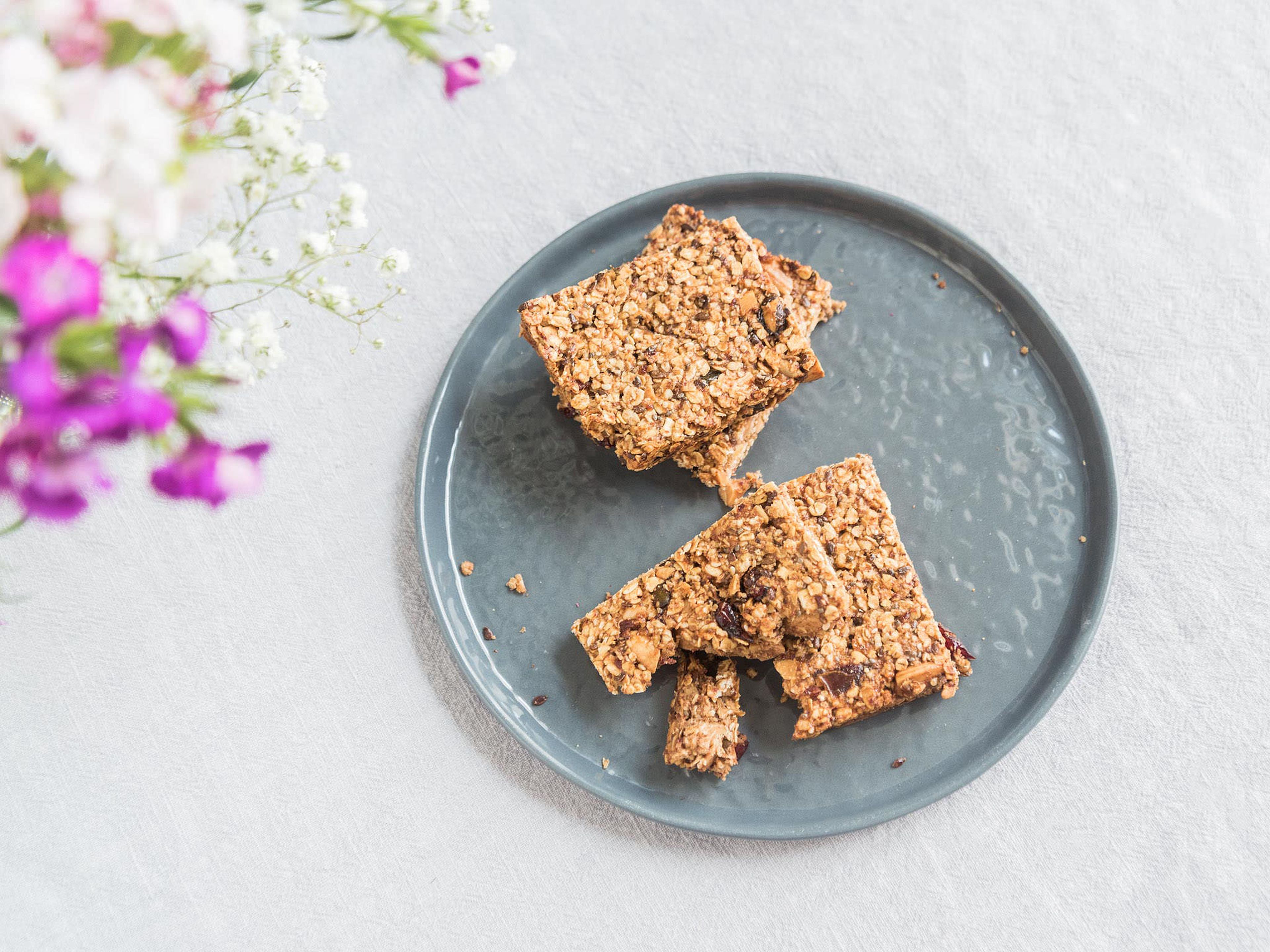 → Go to recipe
Baking without milk, butter, or eggs isn't really difficult, you just have to dare to experiment a little! You can find lots of tasty recipes in my cookbook "Happily Healthy." Have fun recreating!
Published on July 15, 2017
More delicious ideas for you