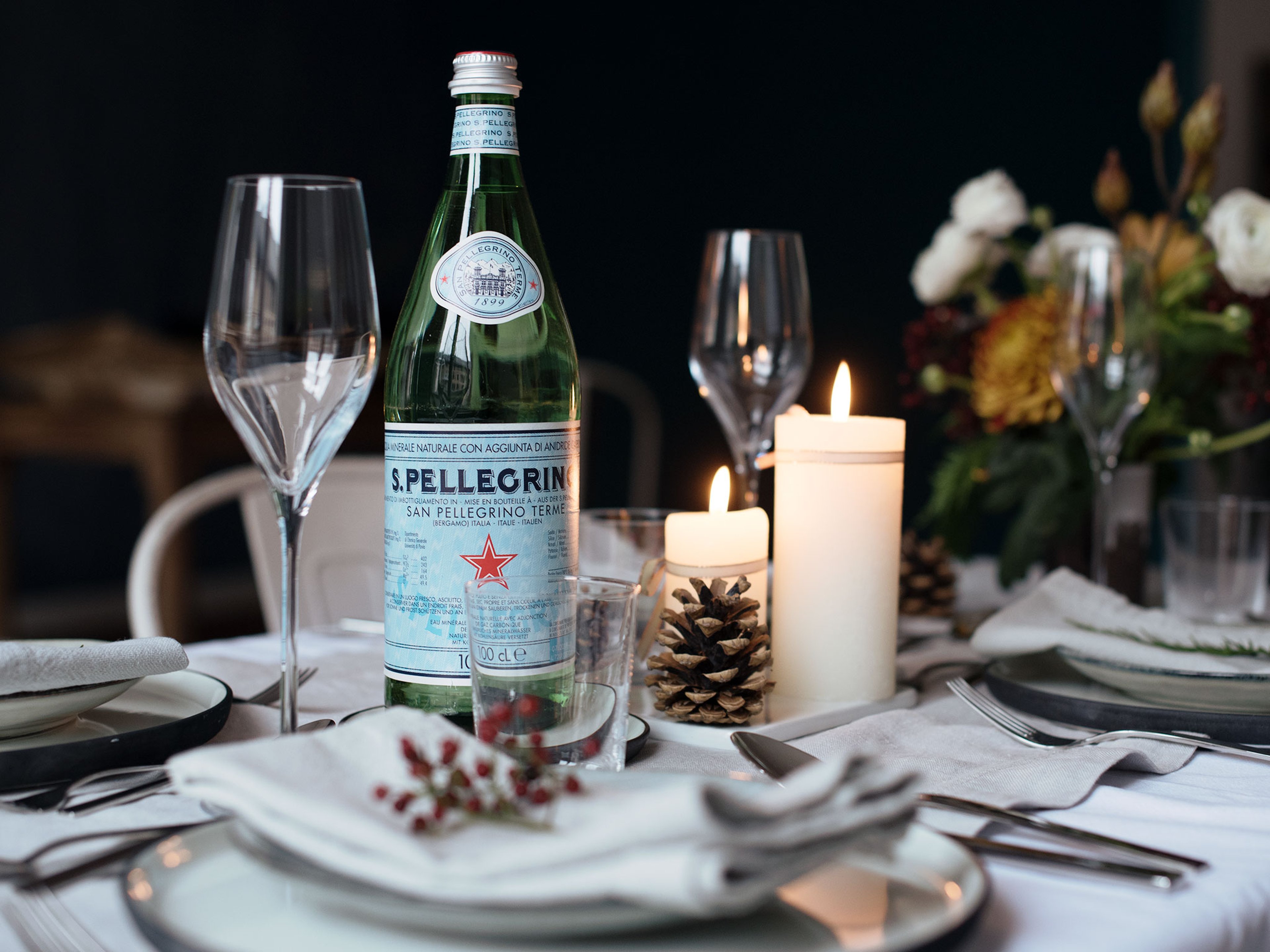 An Unforgettable Christmas Starts with This Stunning 3-Course Menu
Show-stopping recipes by the S.Pellegrino Young Chefs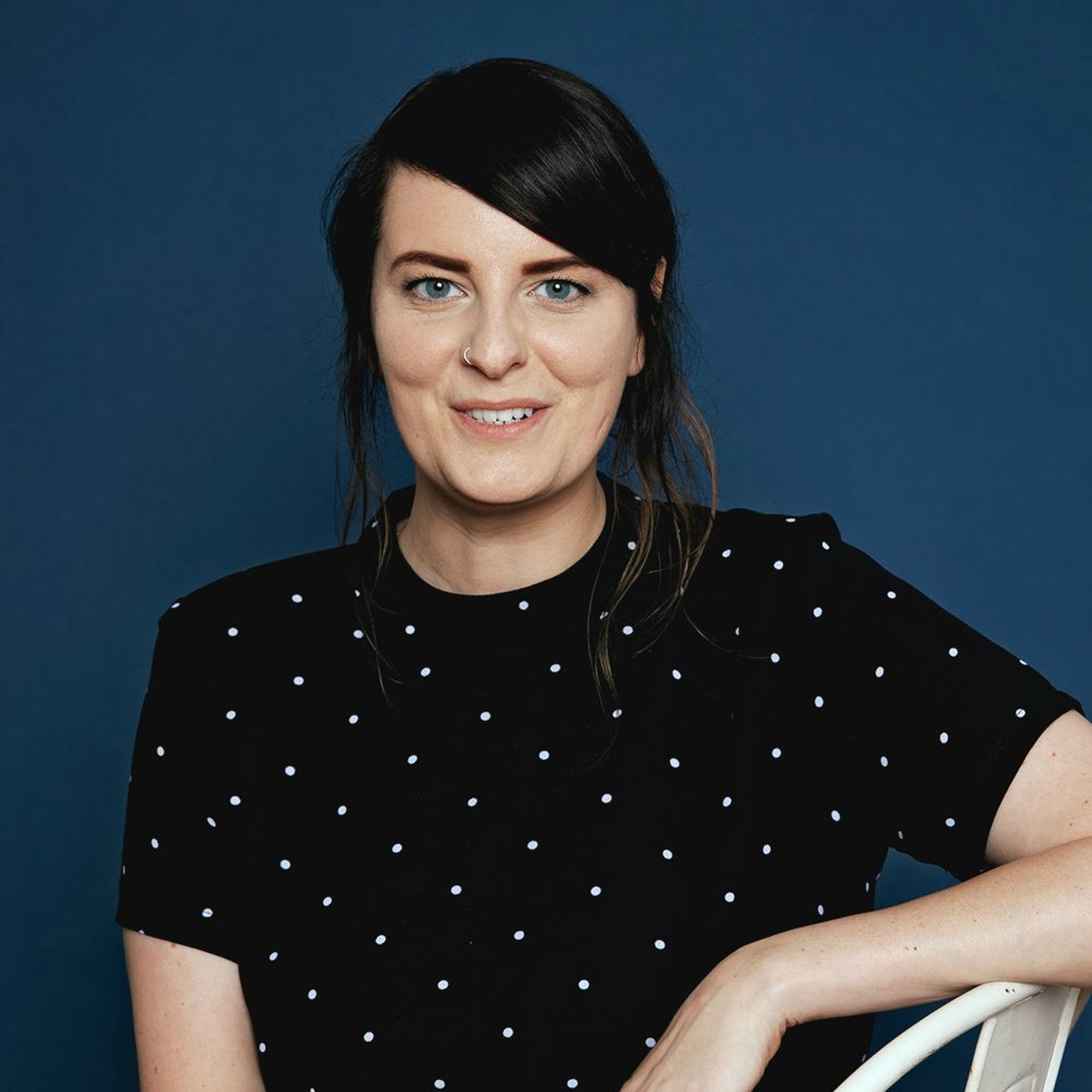 A festive dinner with loved ones is an established tradition, just like decorating the Christmas tree. And, as we all know, preparations are in full swing weeks before the festive meal in order for it to be a success.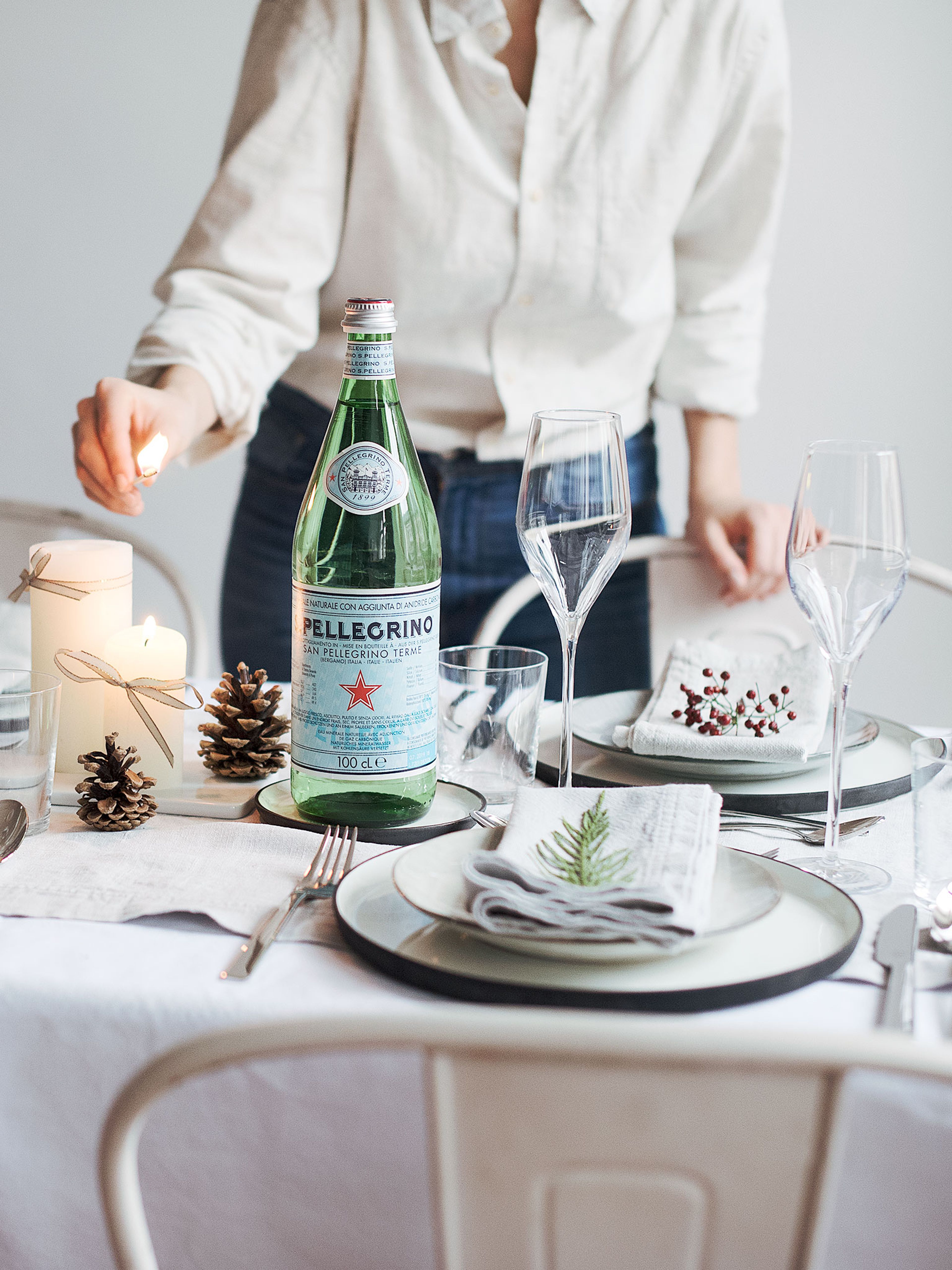 After all, Christmas is only once a year and, of course, you want to offer your guests only the best when it comes to food and entertaining. So, it's normal to get nervous thinking about what to make—and how you'll pull it off. Are you looking for inspiration for your Christmas menu without having to pore over cookbooks or spend days in the kitchen?

Just like last year, we visited three of the most talented S.Pellegrino Young Chefs and returned with their favorite recipes for Christmas—plus helpful tips from professionals for a successful Christmas dinner this year.
Your Starter: Goat Cheese Crème Brûlée with Lamb's Lettuce and Apple Dressing
Vivien Volkmer opens the festive menu with a goat cheese crème brûlée, which will most certainly knock the Christmas socks off your guests. Accompanied by fresh lamb's lettuce and fruity apple dressing, this palate-pleaser offers a kick-start to your menu.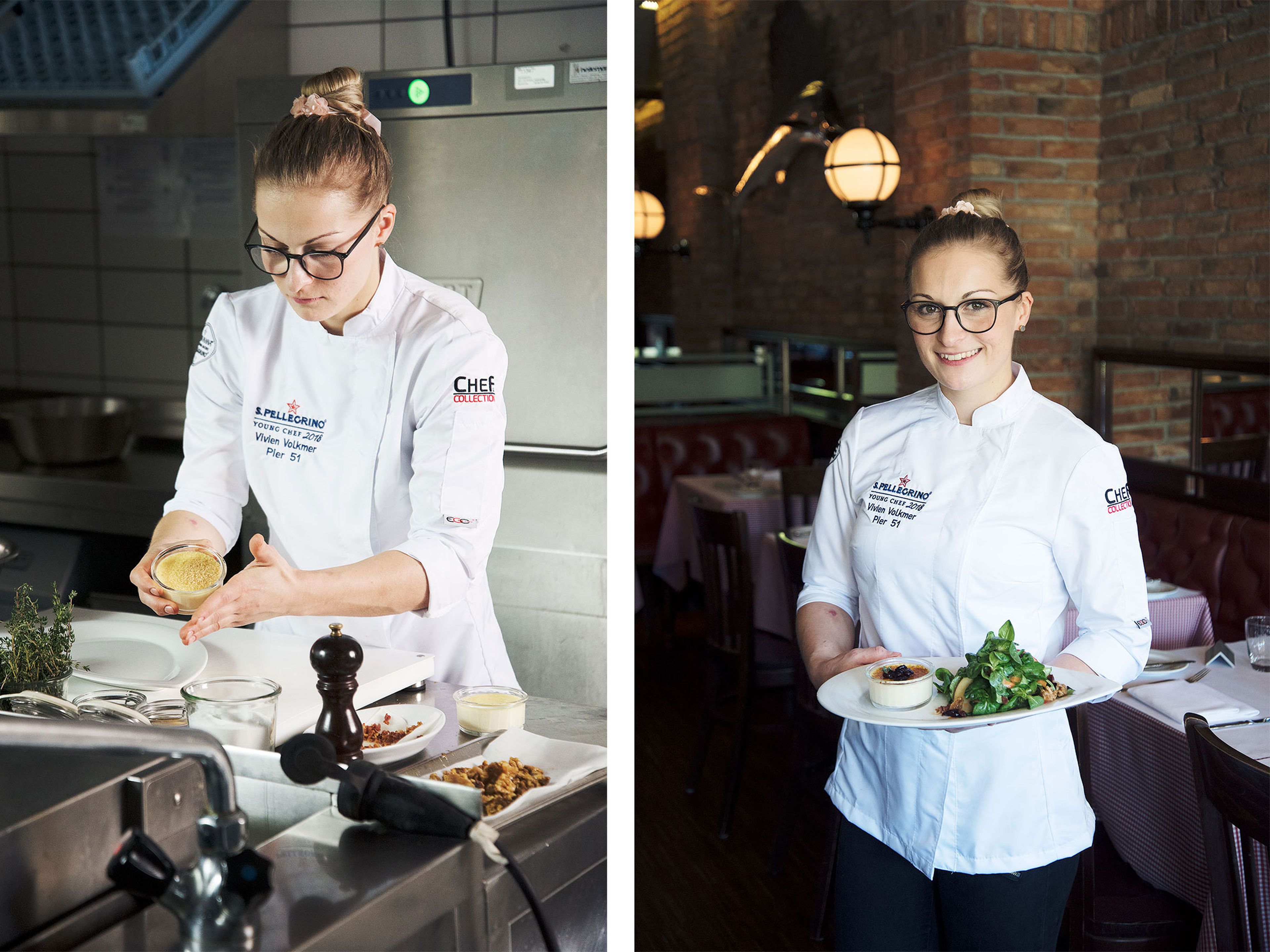 "According to the old tradition, Christmas is to be enjoyed with a simple meal to remember the poverty of Mary and Joseph. So, my starter is entirely made of local and widely available products," Vivien Volkmer reveals.
Goat cheese crème brûlée with lamb's lettuce and apple dressing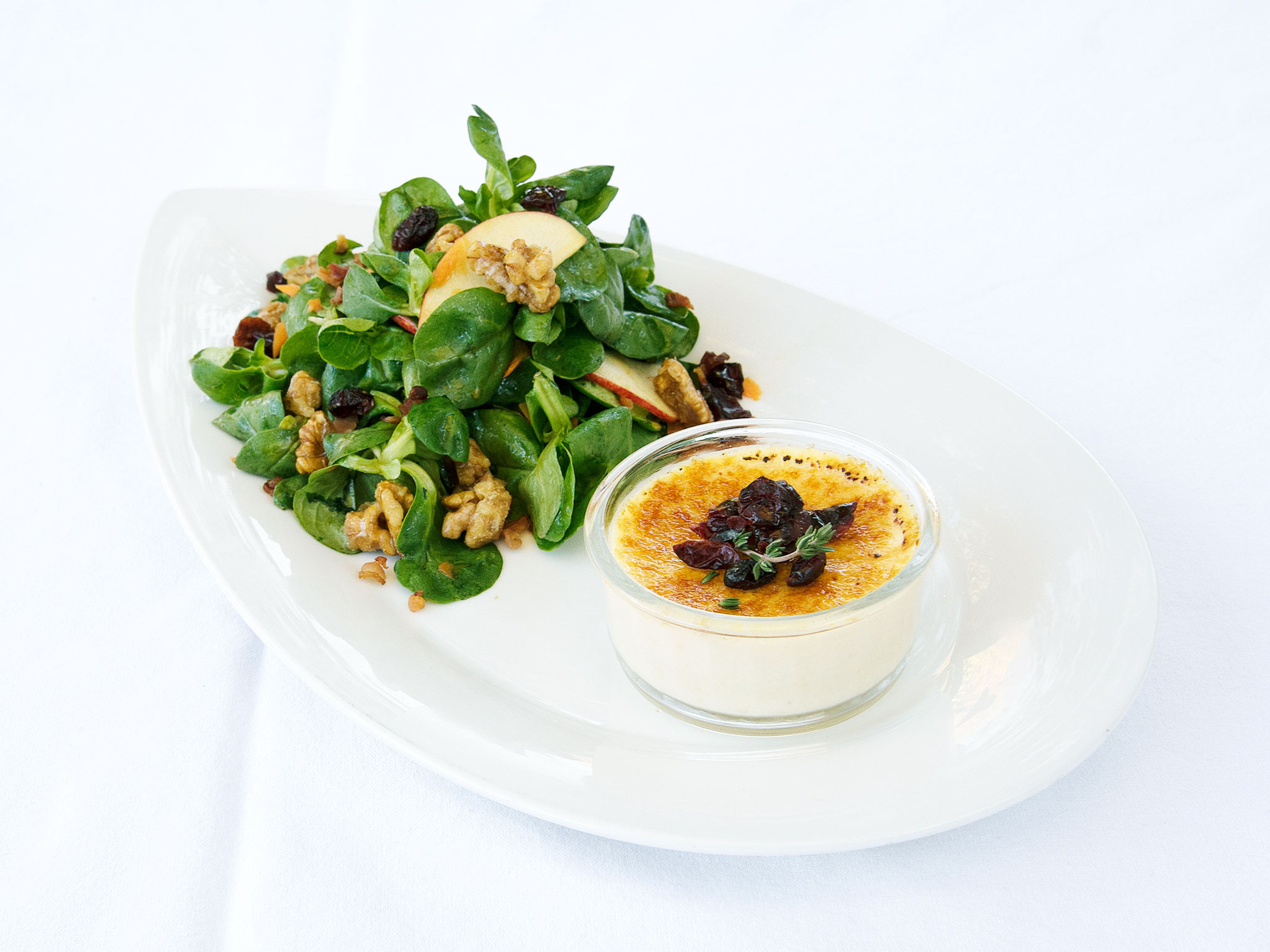 → Go to recipe
Vivien Volkmer, Chef de Partie at Pier 51 (Stuttgart)
Vivien's career is remarkable. The 24-year-old initially completed an apprenticeship as a specialist in system catering at Daimler. Pretty soon, her boss recognized her culinary talent and campaigned for her to receive a permanent position as a cook. After one year of professional experience, Vivien Volkmer applied for a job at Pier 51, where she was able to work her way up to "Chef de Partie" after only 2 years.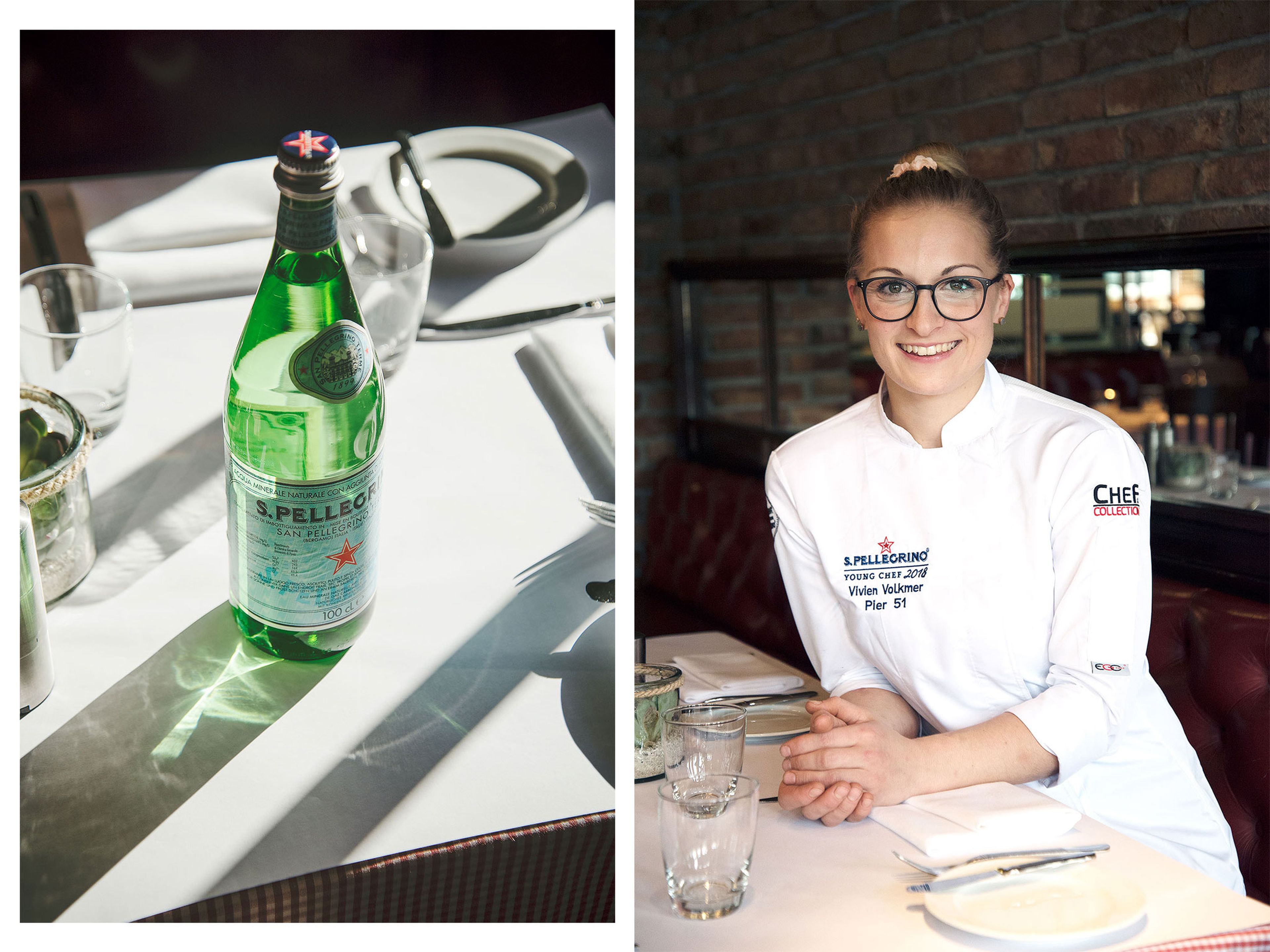 Vivien's tip for the appetizer: Add the dressing to the salad just before serving, otherwise the fine salad will wilt too quickly!
Your Main Course: Glazed Duck Breast with Mashed Rutabaga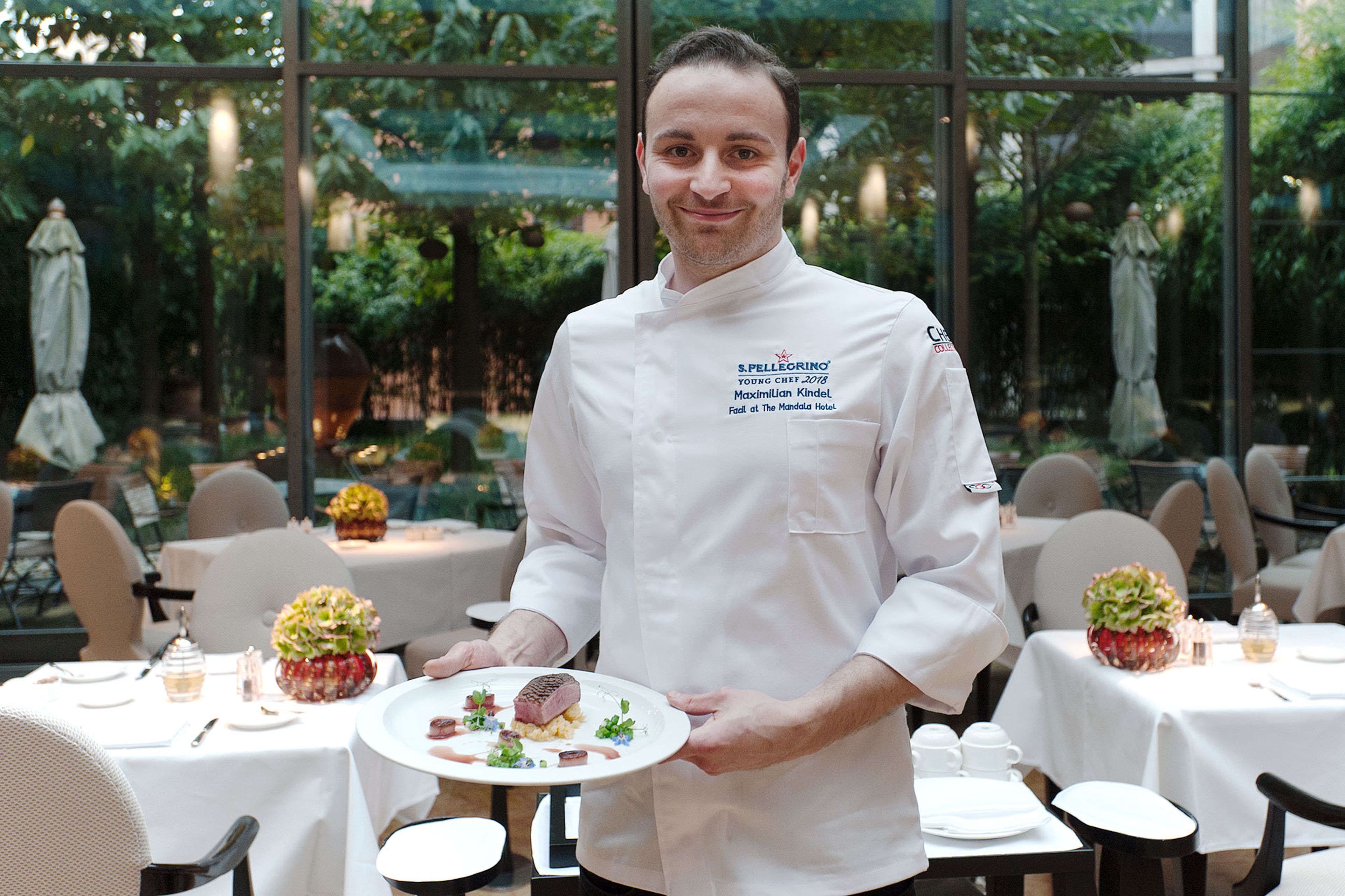 The centerpiece of this year's Christmas menu is the glazed duck breast recipe, created by junior sous chef Maximilian Kindel. Aromatic Port wine shallots and creamy mashed rutabaga wonderfully complement this sensational main course, which will leave a lasting impression on your guests.
Glazed duck breast with mashed rutabaga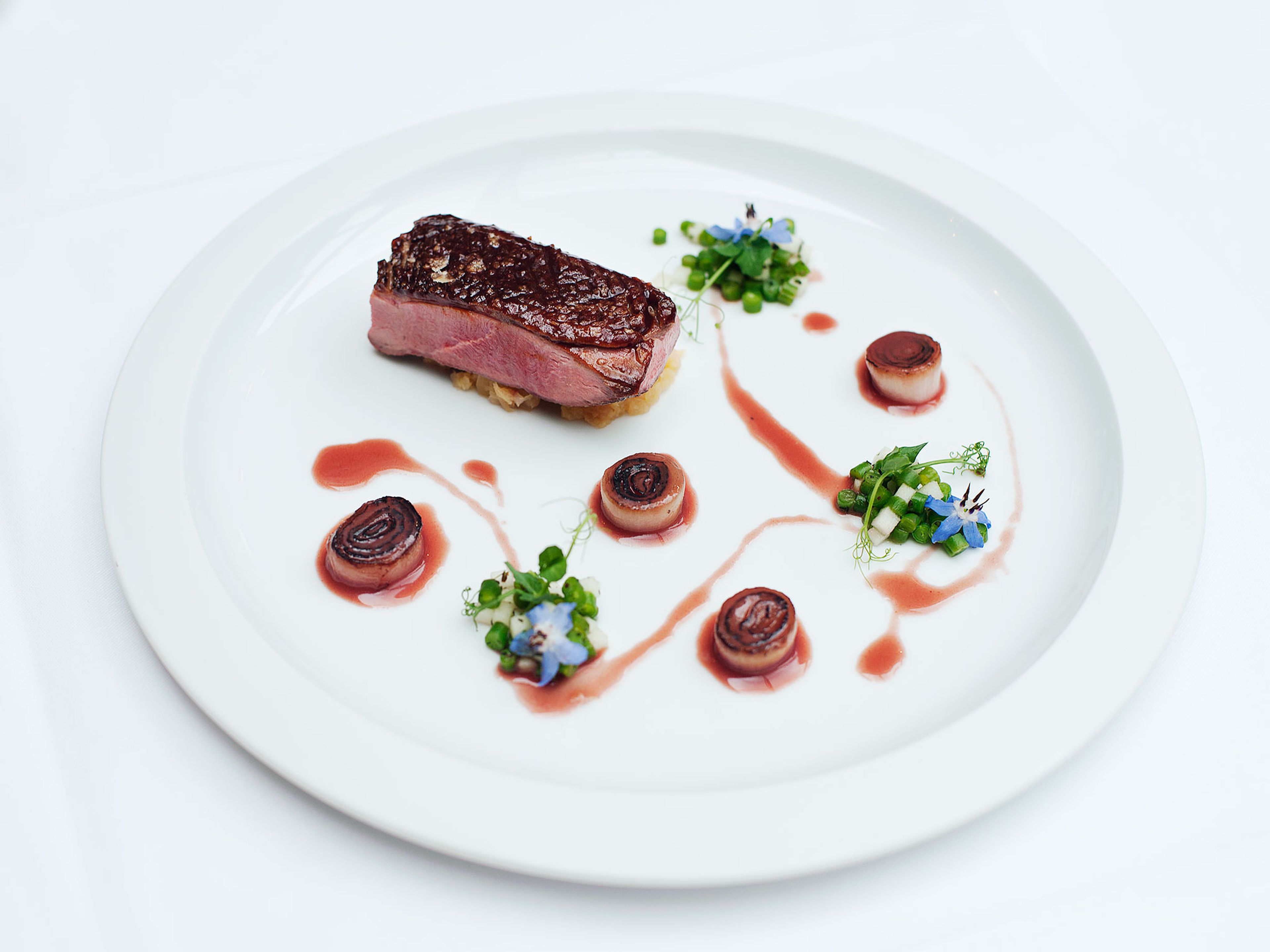 → Go to recipe
Maximilian Kindel, Junior Sous Chef at Facil (Berlin)
Maximilian Kindel loves to experiment with different kinds of ingredients and flavors. The ambitious chef gets inspiration from nature, cookbooks, social media, and from exchange with colleagues. In the German-Austrian preliminary round for the international competition "S.Pellegrino Young Chef 2018," the young talent was able to convince the jury of his talent and was voted among the top 3.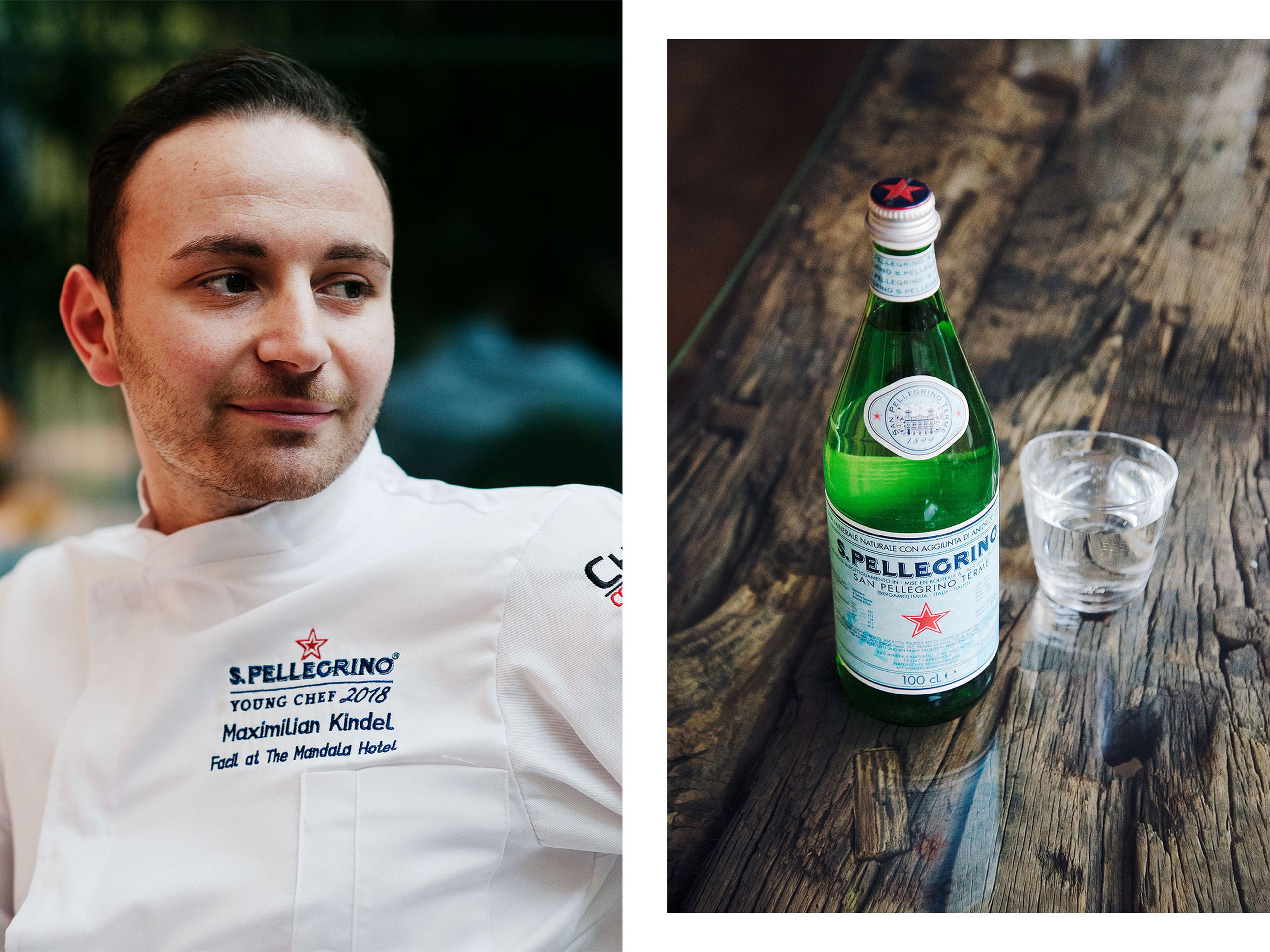 Maximilian's tips for your main course: Sear the duck breast from the meat side first, then flip and let the skin side render slowly, so that the grease will run out of the skin. The rutabaga should be soft after cooking, so that you can mash it easily with a fork.
Your Dessert: Molten Chocolate Cake and Mulled Wine Citrus Salad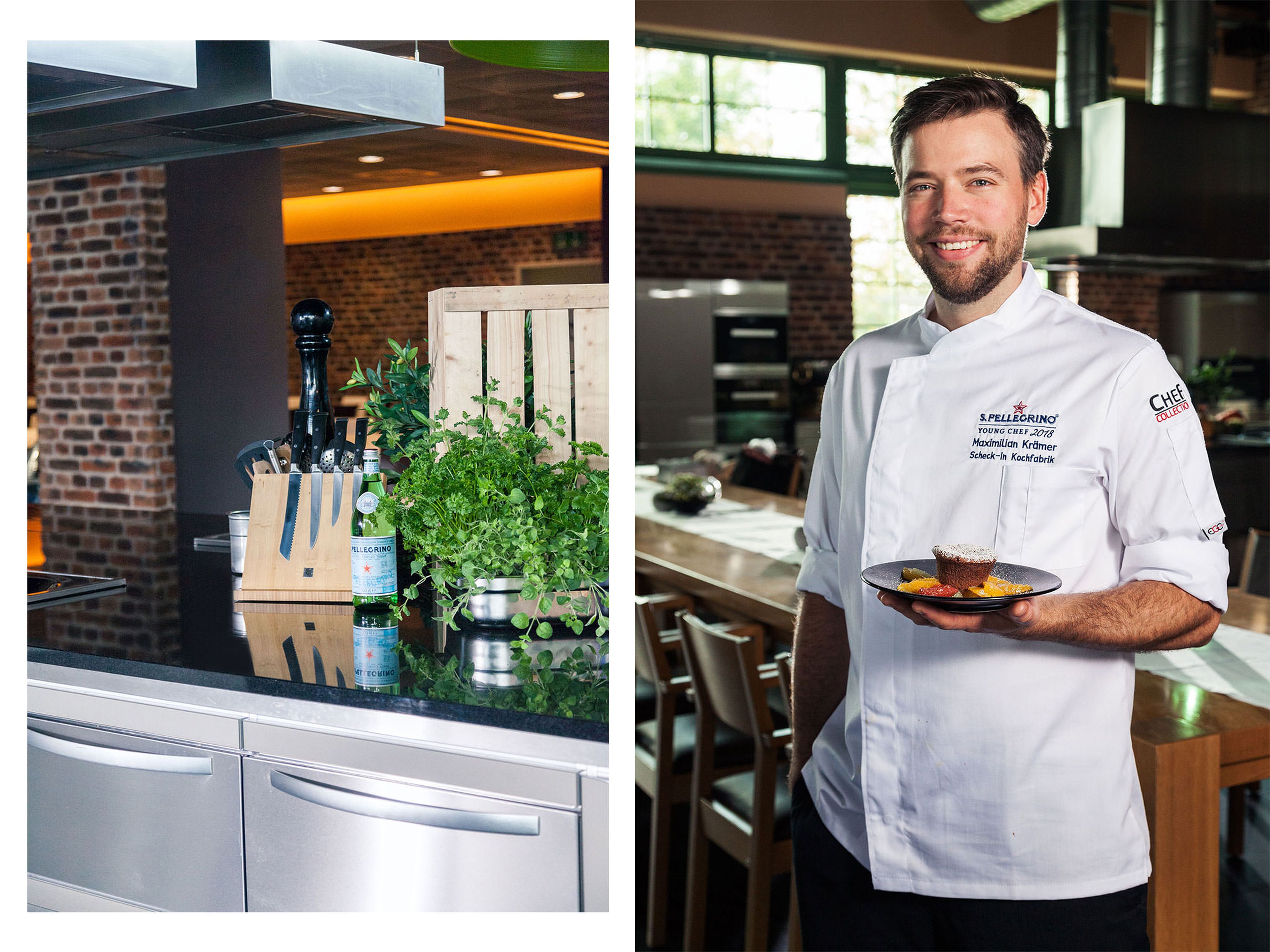 The sweet ending to this menu is a decadent molten chocolate cake with a Christmas-spiced citrus fruit salad by Maximilian Krämer. This dessert is ideal for the holidays since it's easy to prepare and the presentation has wow-factor—it will certainly delight all of your guests when they dig into the cake!
Molten chocolate cake and mulled wine citrus salad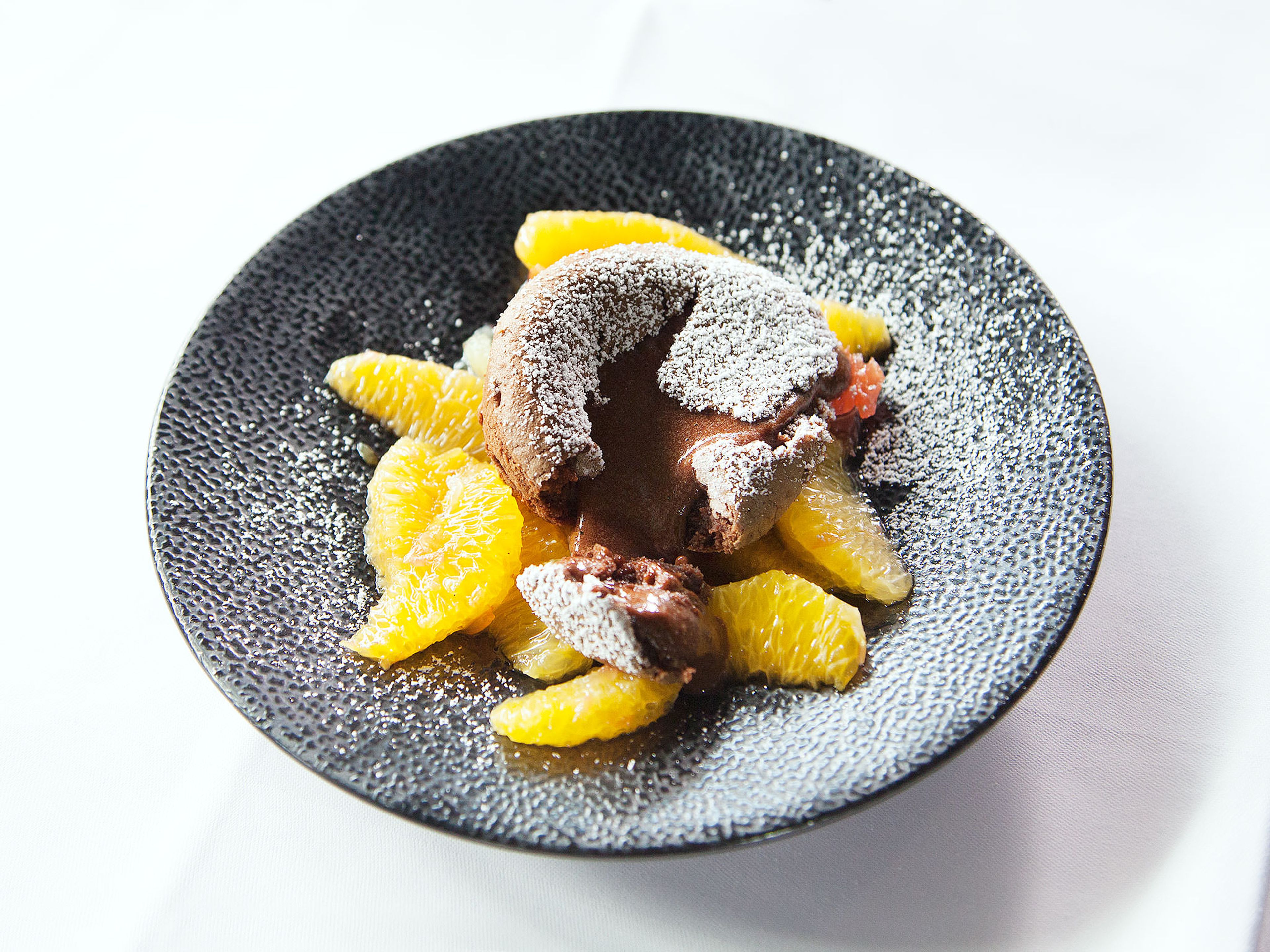 → Go to recipe
Maximilian Krämer, Sous Chef at Scheck-In-Kochfabrik (Achern)
Maximilian Krämer is 28 years old and works as Sous Chef at Scheck-In-Kochfabrik in Achern. Good taste is the priority for this talented young chef. Maximilian Krämer describes his style of cooking as cosmopolitan, but connected to his home region: Regional ingredients have great value for the young talent. He get his ideas and influences from his countless journeys.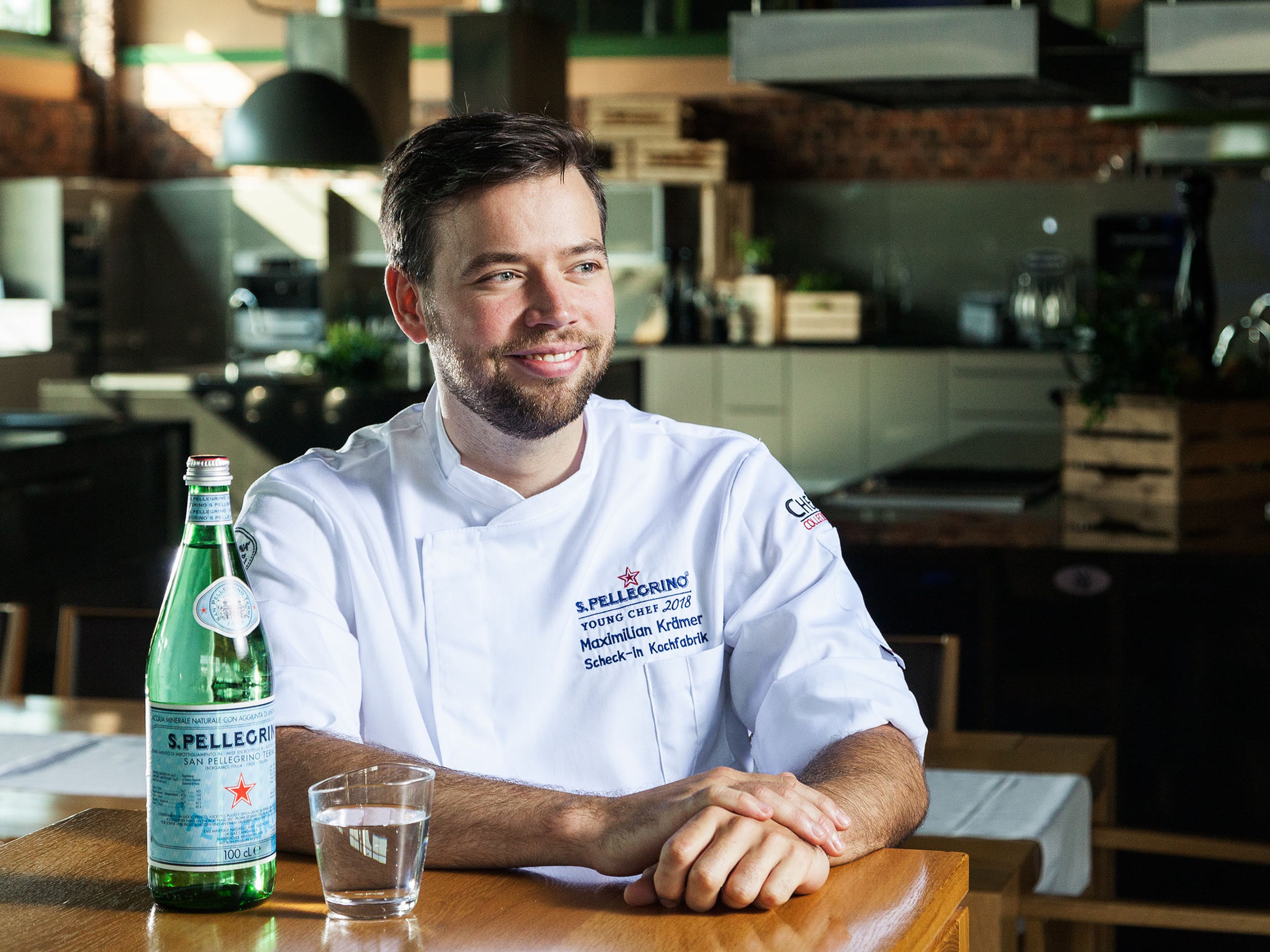 Maximilian's tip for a successful dessert: Prepare the cake in advance, refrigerate, then time the baking so that it's ready right before serving. This way, the chocolate core is still molten when it's presented.
These recipes are perfect for a three-course menu—but of course, they can be mixed and matched with other dishes, as well!
Published on December 2, 2017
More delicious ideas for you