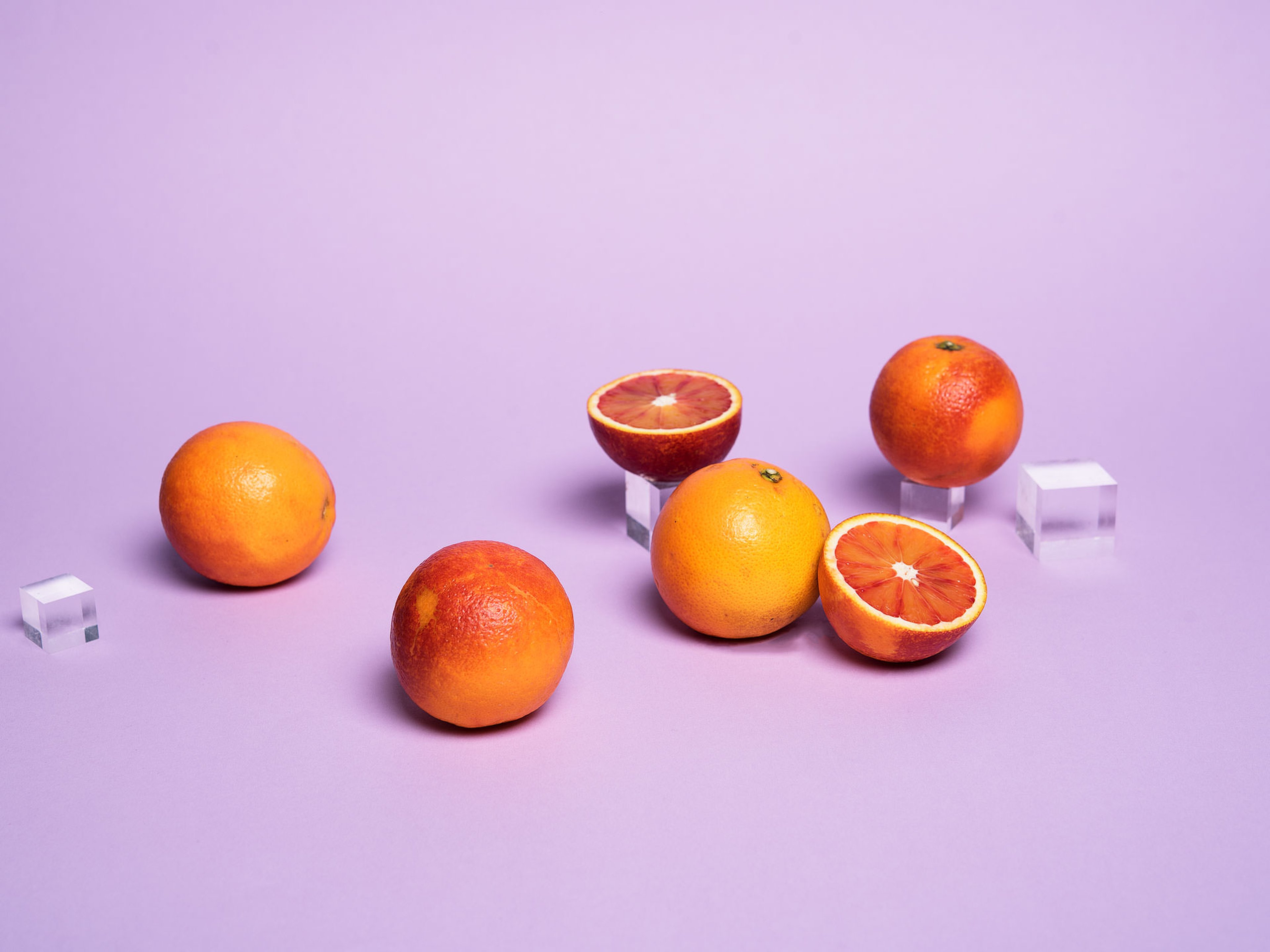 Everything to Know About Cooking and Shopping for In Season Blood Orange
Plus, 3 new recipes!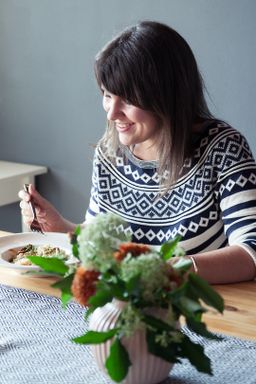 The best way to shop? With the seasons. So, every 2 weeks at Kitchen Stories, we'll be highlighting a different in-season ingredient along with 3 new recipes. To market, we go!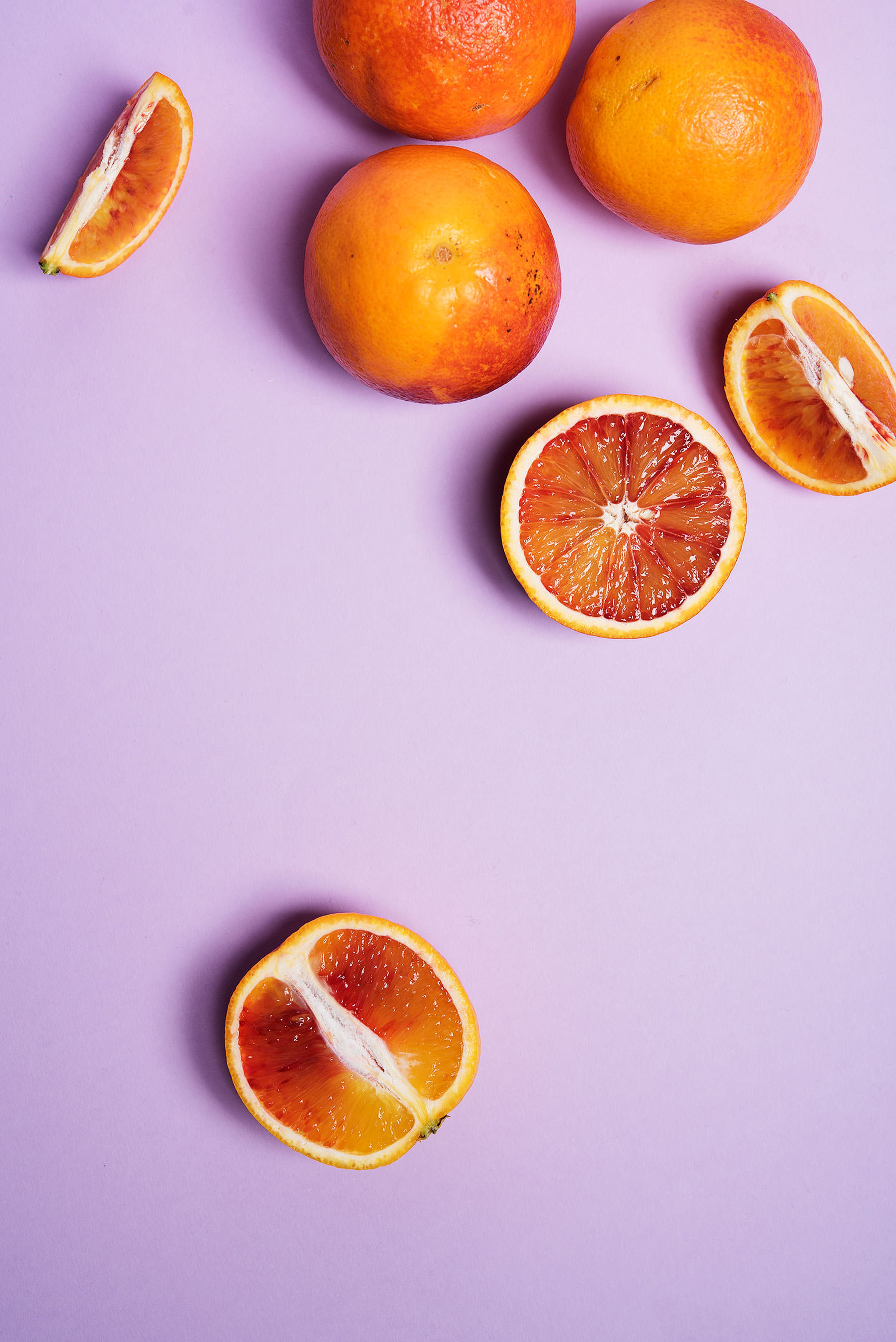 In appearance, they're hard to distinguish from their orange sisters, but underneath its peel, the blood orange keeps a deep red secret. In cold winter months, they are the stars among fruits because of their pretty, ruby red pulp and sweet raspberry-like flavor. But that's not all. Like most citrus fruits the blood orange is full of vitamin C and a fantastic aid to make your way through winter without getting a cold.
What is your favorite recipe with blood oranges? Tell us in the comments or upload a picture of your creations!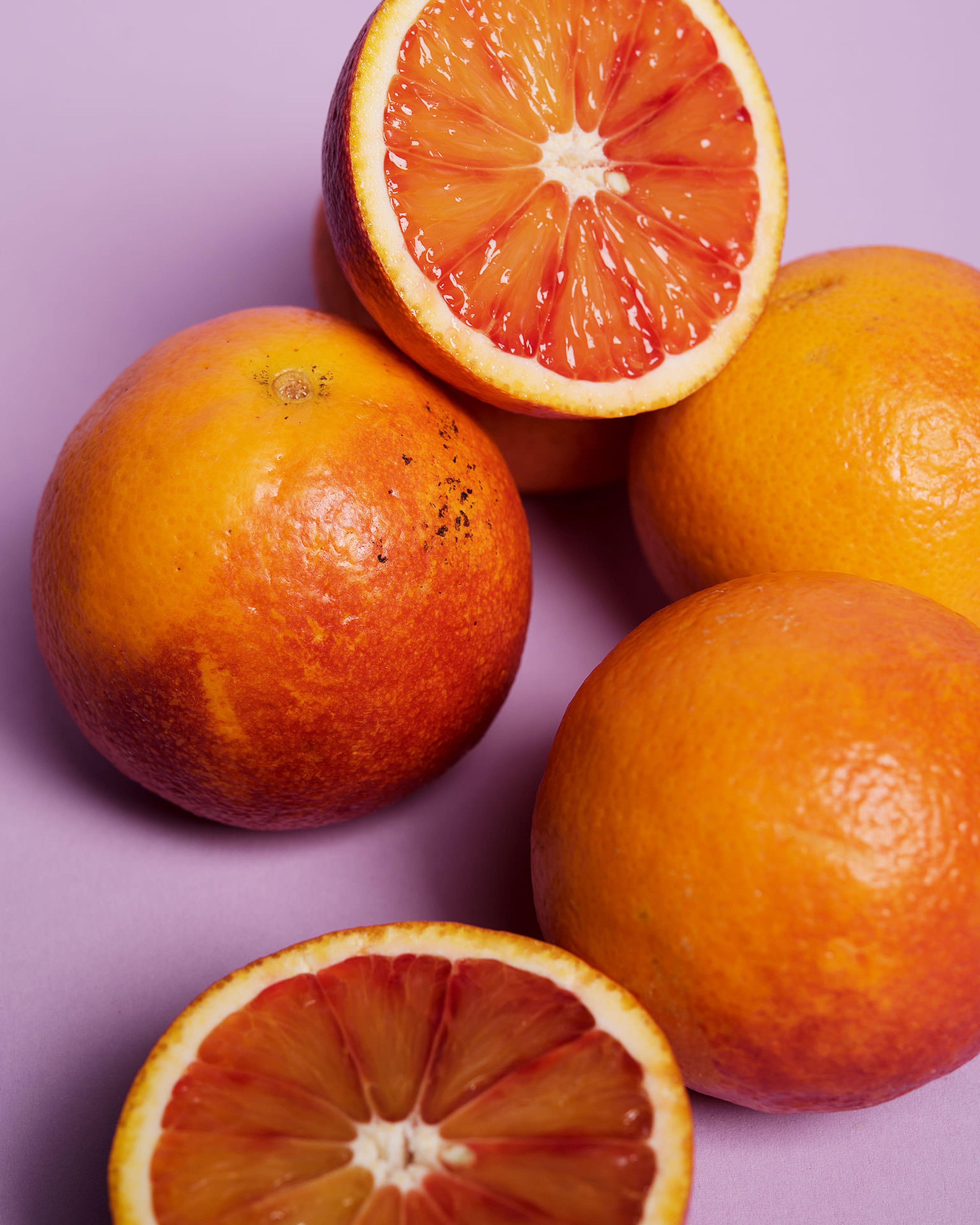 1. Hello, My Name is Blood Orange
Blood oranges are citrus fruit and are a member of the family of rutaceaes plants. Their special identifying feature is the blood red color of their pulp. They ripen best when exposed to great temperature differences between day and night. This environment develops coloring substances, known as anthocyanin. They turn the color of the pulp from orange to red. The more difference in temperature, the darker the pulp gets.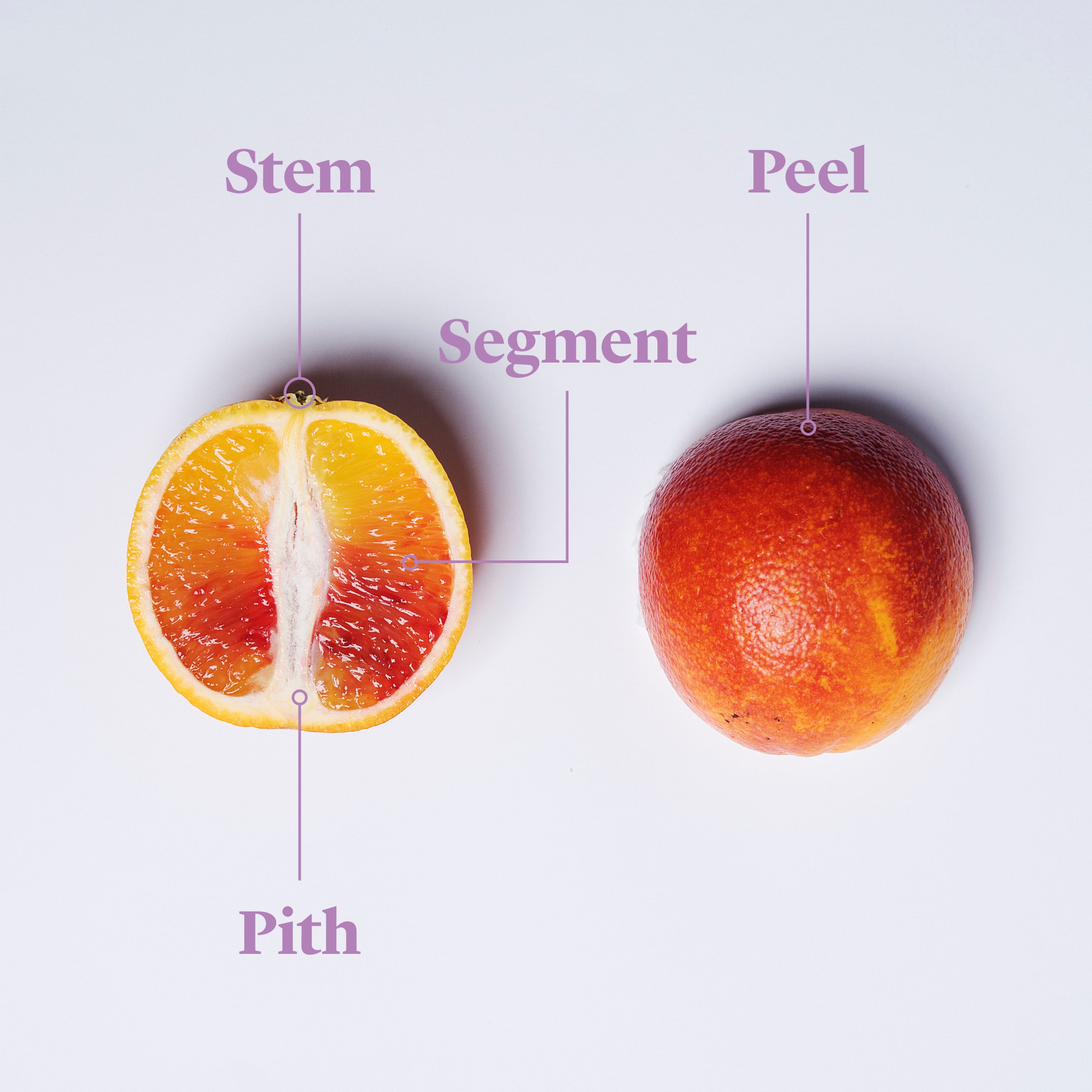 Flavor also varies according to the color: a darker blood orange has a sweeter flavor. The ideal place to grow blood oranges are Mediterranean countries, because of their mild climate during the day and cold nights.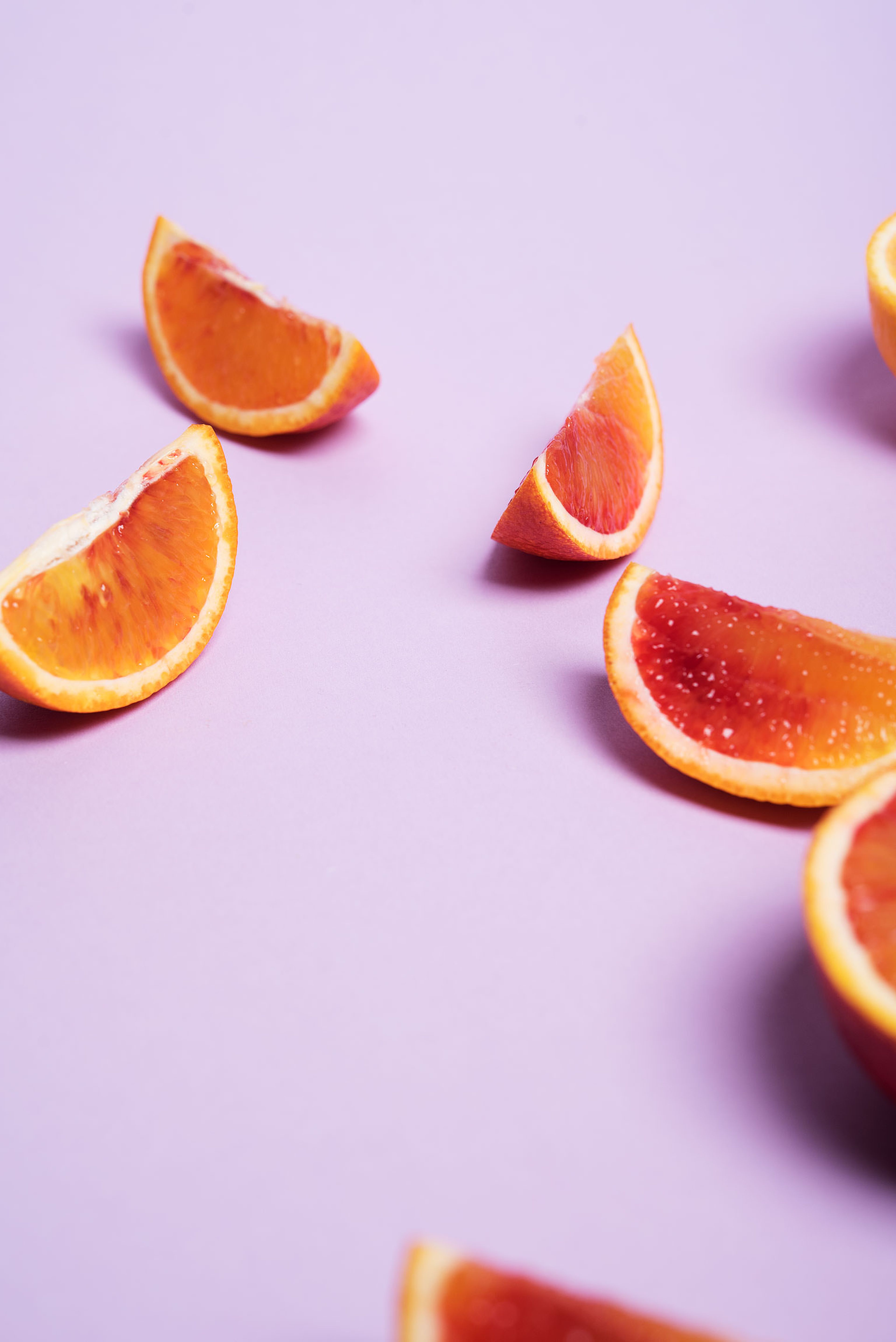 2. When and How to Find the Perfect Blood Orange
As a typical winter, fruit blood oranges are in season between January and the end of March. During this period you can get them at the farmers market or in most supermarkets. Make sure to buy blood oranges with a firm and shiny peel without any wrinkles. They should not soften when pressed with your finger.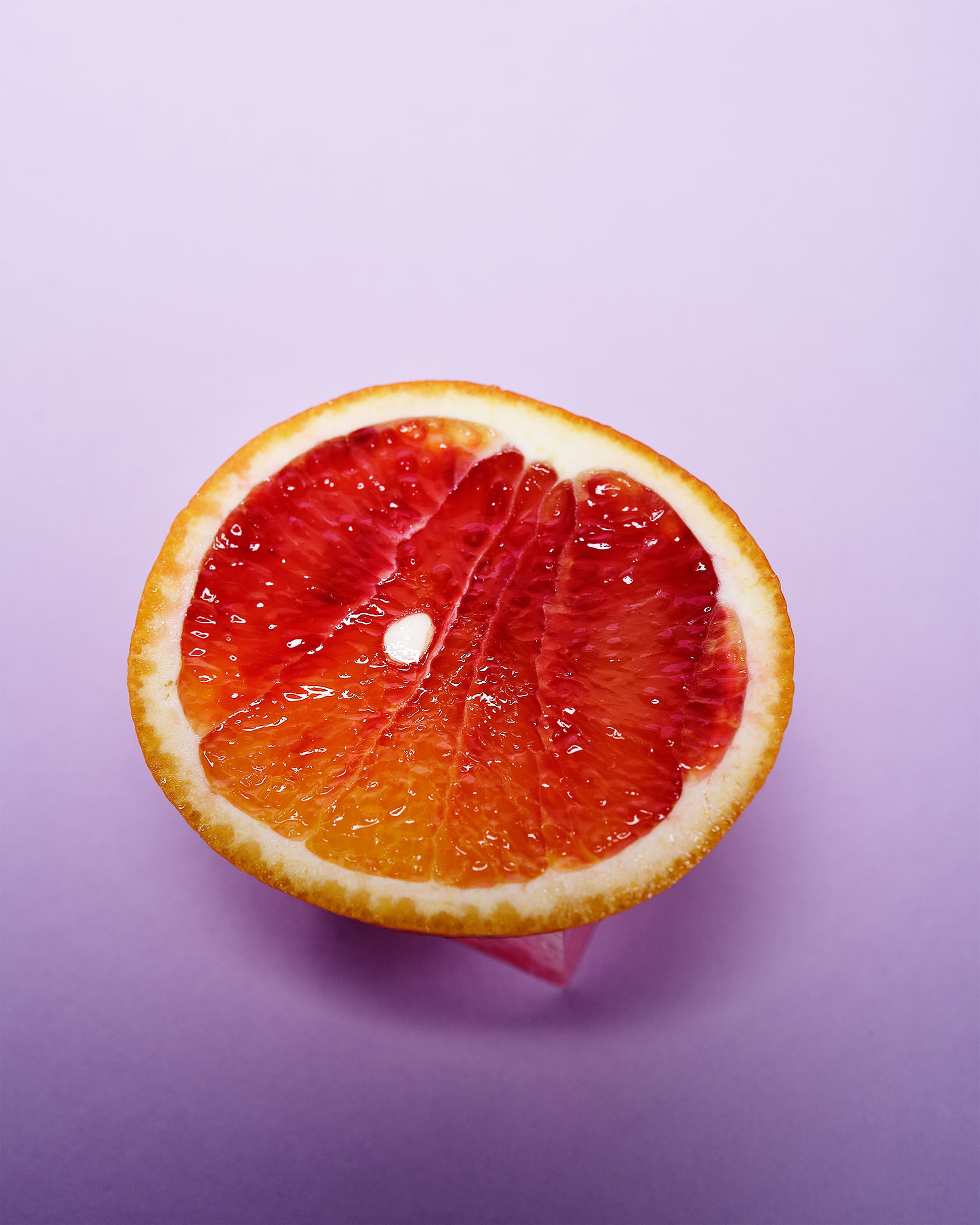 3. How to Store Blood Oranges
Stored dry and cool blood oranges last for about 10 days. So the best place to store them is the fridge. You can avoid the development of mold by storing them side by side and not stacked. Before eating or serving, remove them from the fridge so that they can come to room temperature for maximum flavor.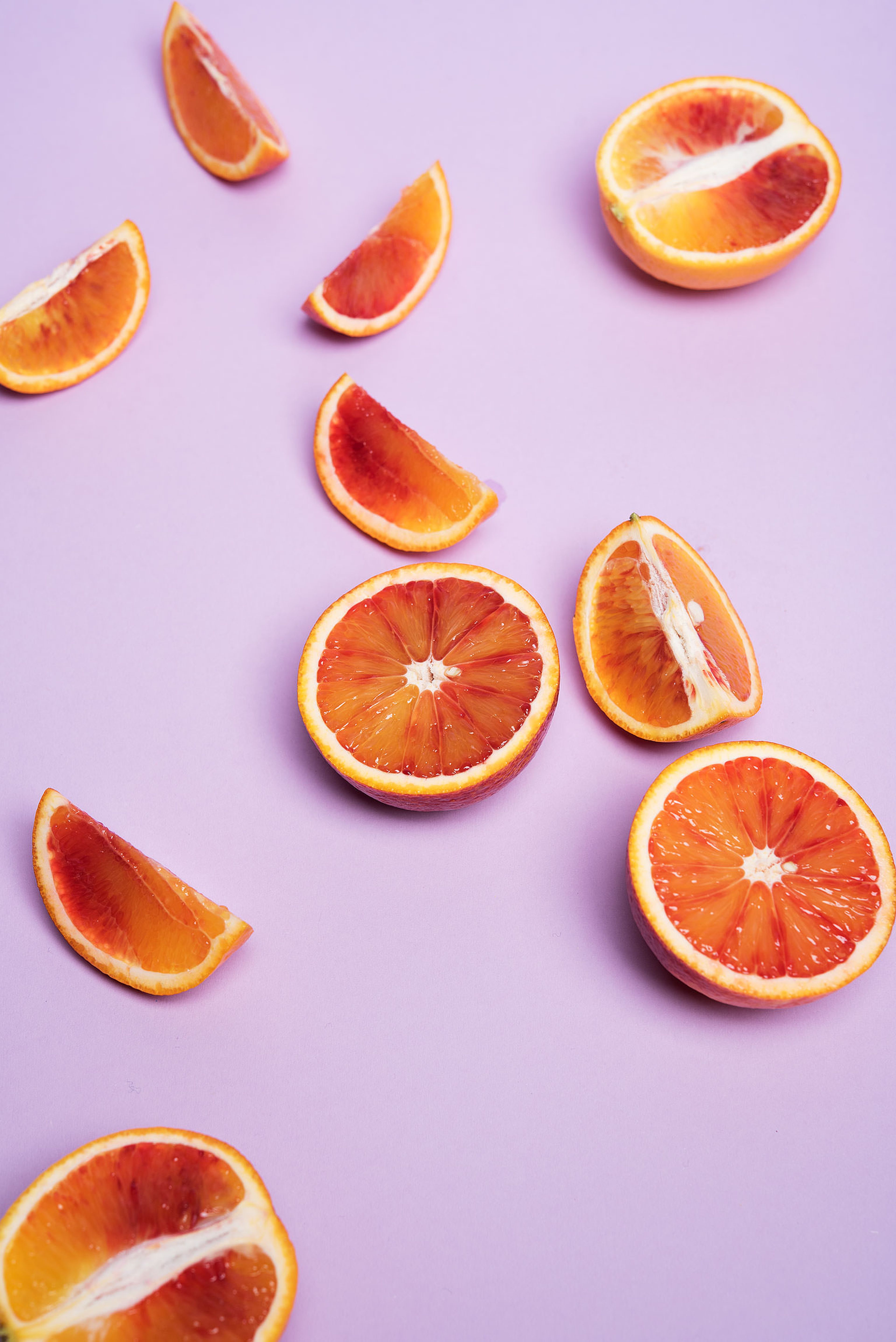 4. How to Prepare Blood Oranges
Before eating, simply carve and peel the blood orange like a common orange. Then you can cut or supreme the fruit and enjoy it pure or use it as an ingredient in cakes or salads.
For its juice, halve the blood orange and squeeze it with a citrus press. If your blood orange is organic, you can even grate the peel with a fine grater or a zester.
Blood oranges are all-round talents. With their sweet, fruity flavor they are delicious in taste and perfect to include in cakes, compote, or marmalade, in dressings and marinade, and as a fruity companion to fish and meat.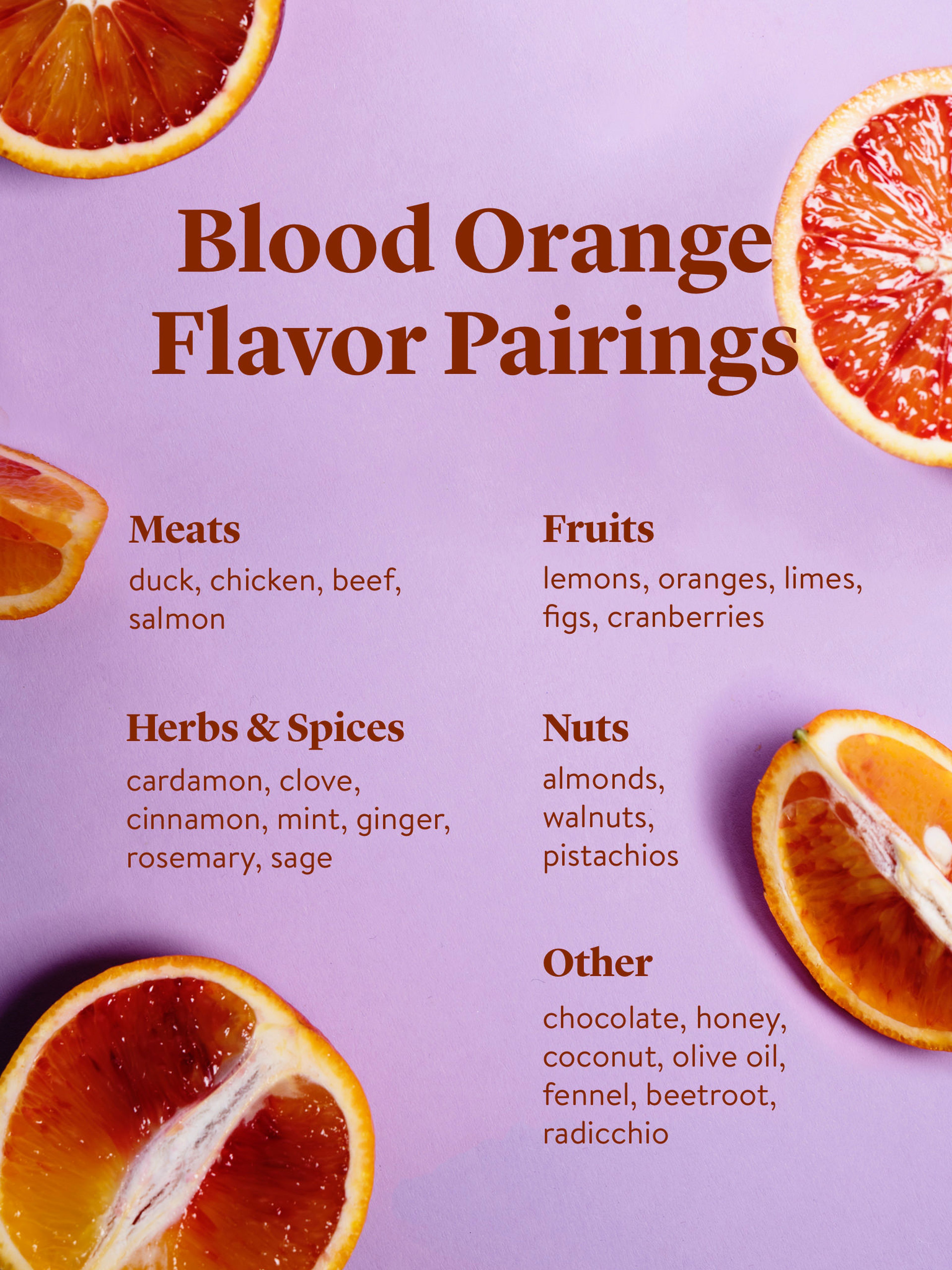 5. What to Make Next
All week long, we'll be featuring new blood orange recipes on Kitchen Stories. Check back to see what's new, then try one for yourself! Here's where to start:
Blood orange roasted chicken with polenta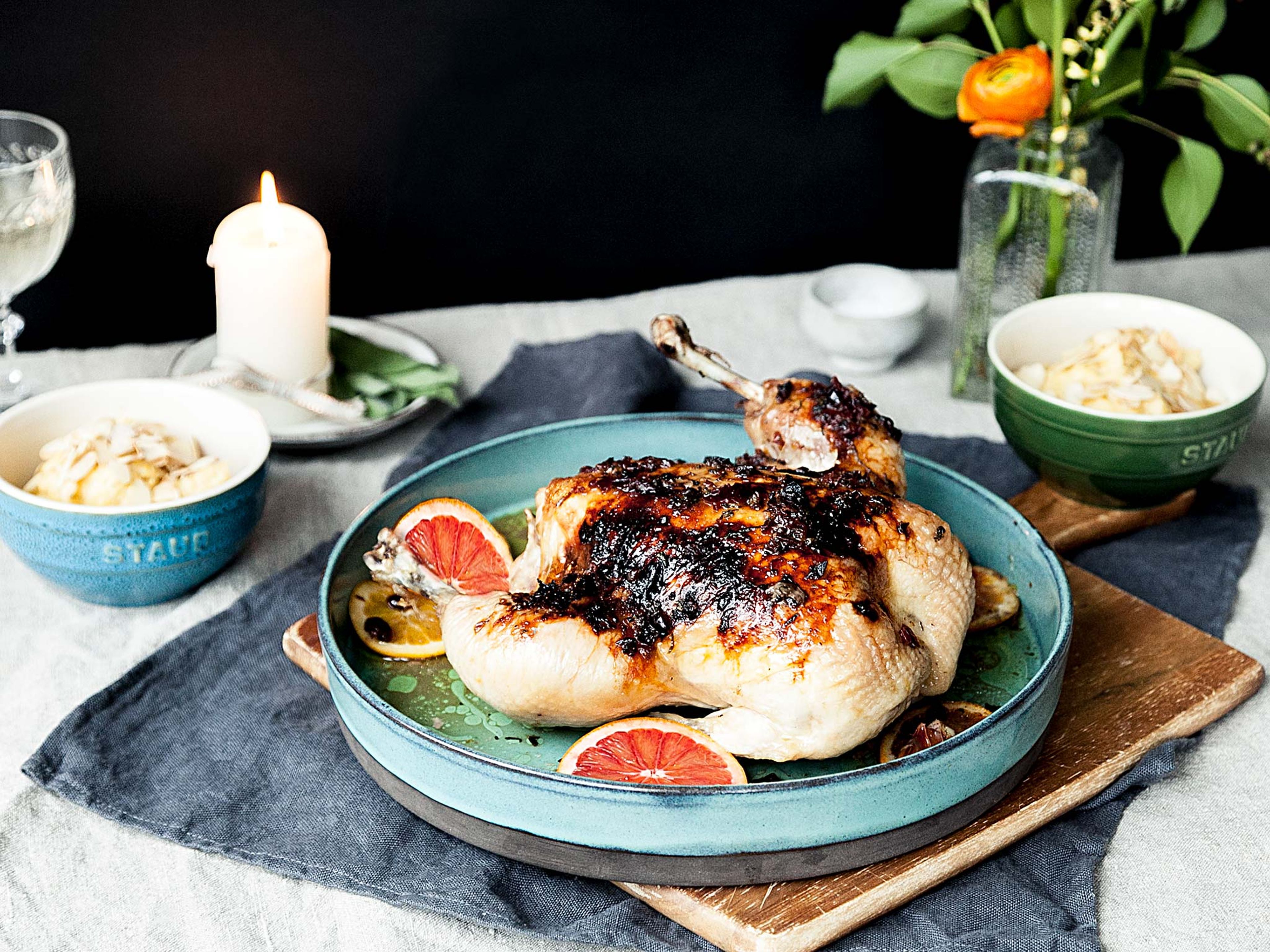 → Go to recipe
Blood orange upside-down cake with thyme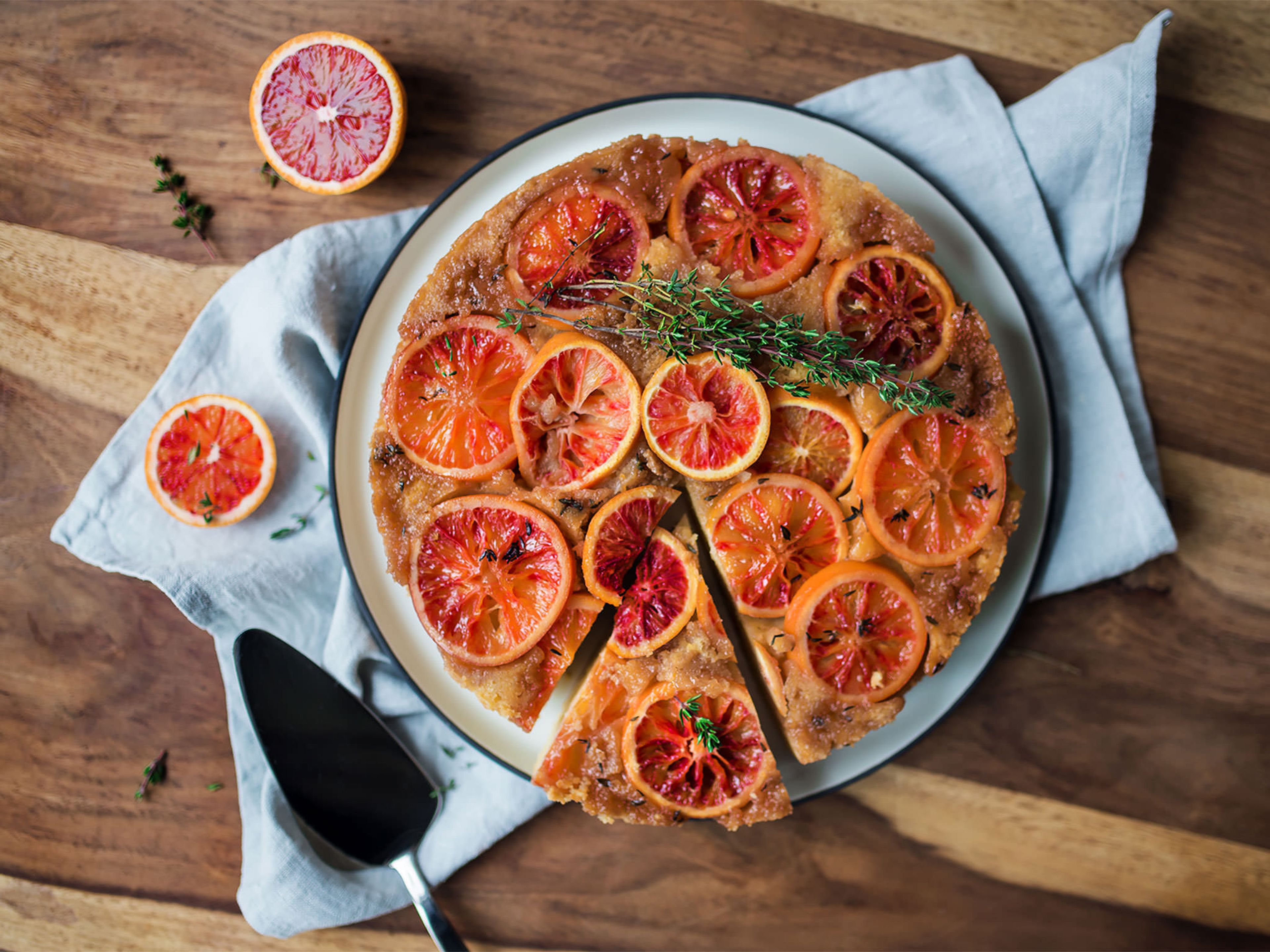 → Go to recipe
Blood orange-glazed salmon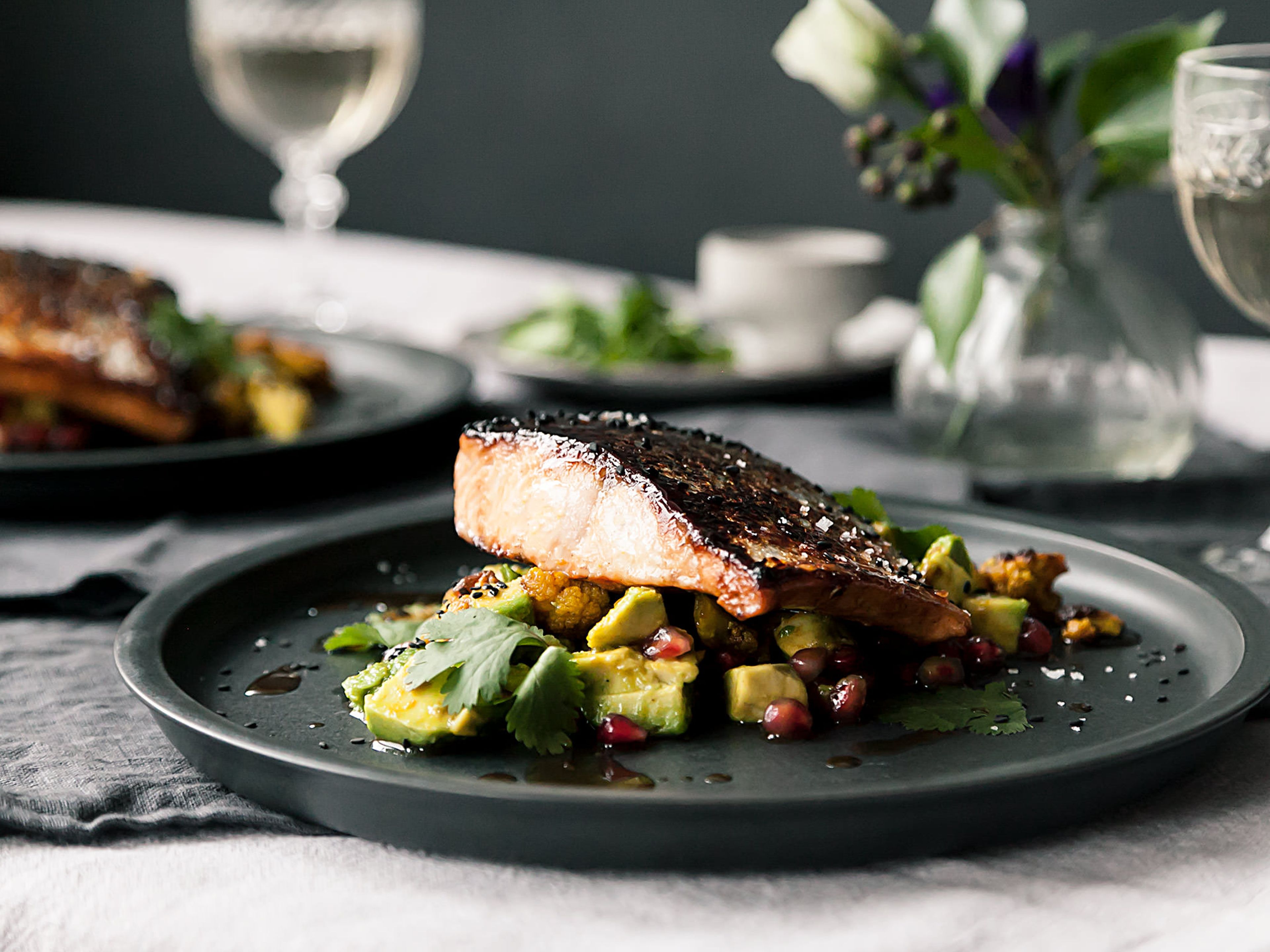 → Go to recipe
Published on February 11, 2018
More delicious ideas for you