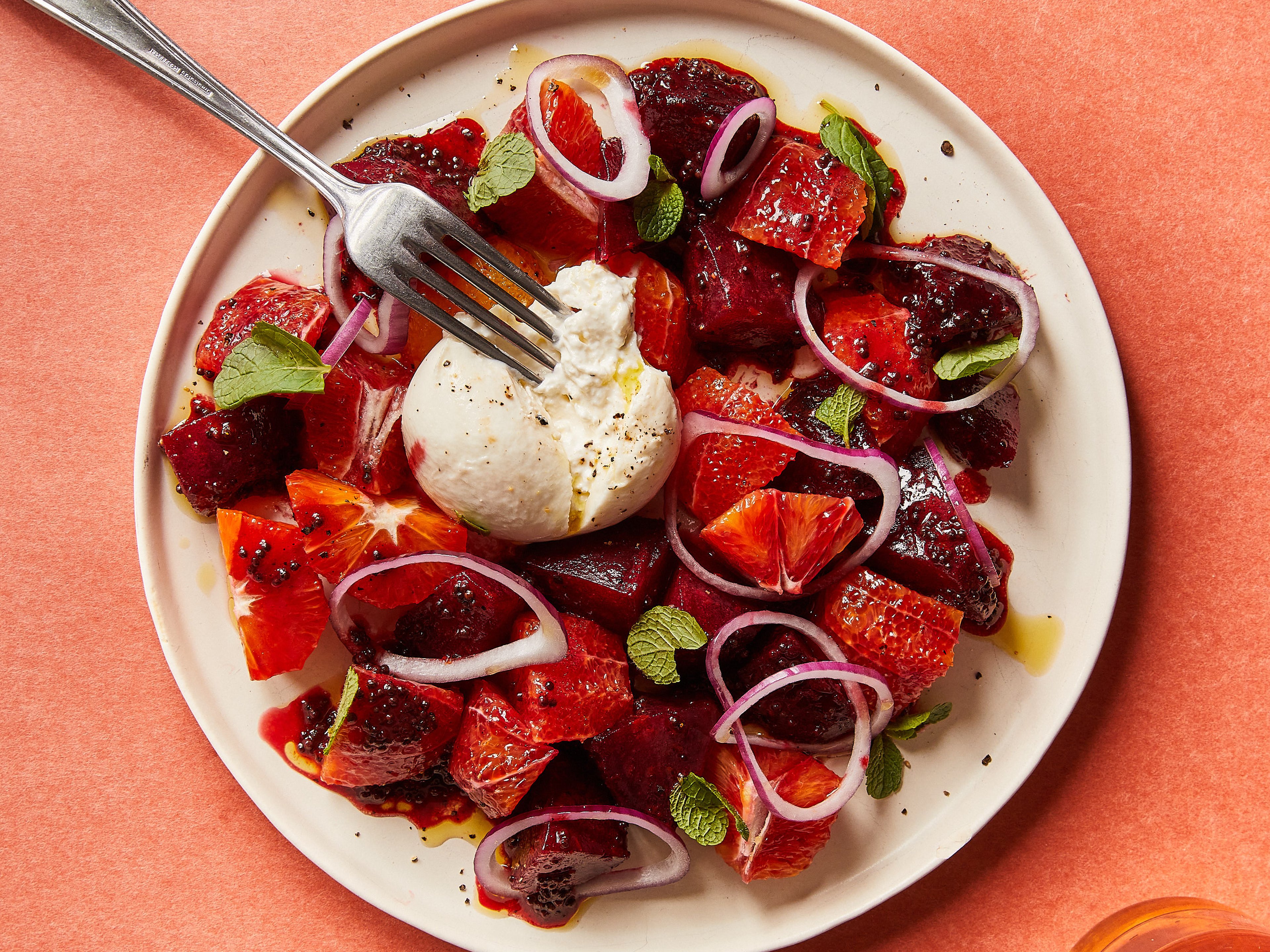 Beet, blood orange, and burrata salad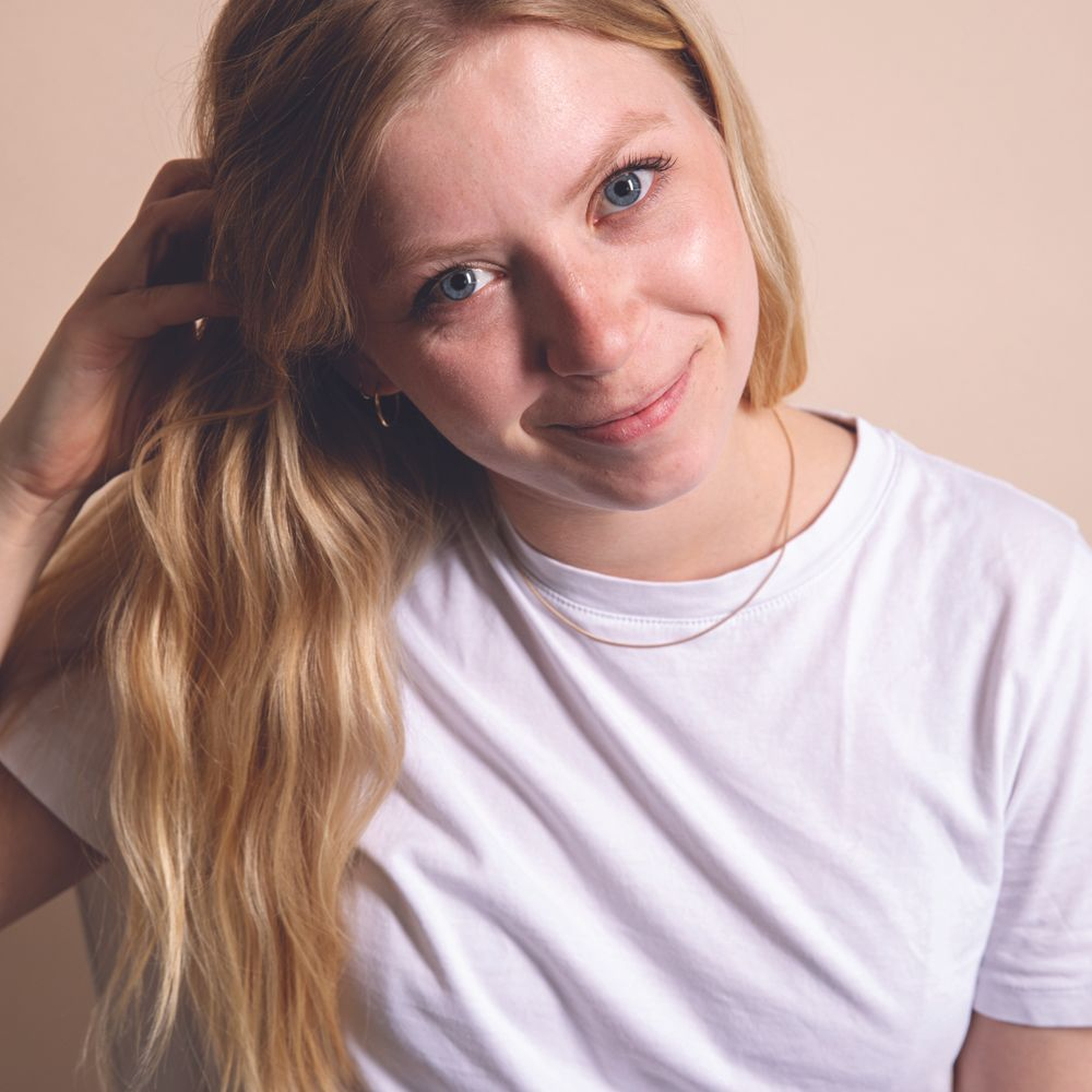 "This bright, citrusy beet and blood orange salad is bursting with flavors and works excellently as an appetizer served with crusty bread or as a light main course."
Utensils
oven, baking sheet, grater, knife, cutting board, bowl (large)
How-To Videos
How to cut an onion
How to zest citrus fruits
How to prepare beets
Step 1/ 4

Preheat oven to 200°C/390°F. Place beet with skin on a baking tray, transfer to the oven and bake for approx. 40 min.

Step 2/ 4

6

blood oranges

½

red onion

grater
knife
cutting board
bowl (large)

In the meantime, zest two blood oranges and add it to a large bowl. Then peel all the blood oranges.To remove the orange peel, use a large knife to slice off the top and bottoms so they can sit flat on the cutting board. Then, work your way around the orange, slicing downwards around the sides to remove the pith and peel. Then cut oranges into quarters and half the quarters again, so that you have bite-sized pieces. Set aside. Slice red onion into fine rings.

Step 3/ 4

2 tbsp

mustard seeds

½ tsp

pepper

6 tbsp

olive oil

1 tsp

mustard

1 tbsp

honey

2 tbsp

balsamic vinegar

In a small saucepan on medium-high heat, heat mustard seeds with some black pepper and olive oil, until they start to sizzle, smell like popcorn, and turn a light brown. Then add the hot mixture directly to the orange zest in the bowl. Next, add mustard, honey and vinegar and season with salt. Use a whisk to mix everything into a creamy dressing.

Step 4/ 4

2

burrata cheese

5 stalks

mint

pepper

olive oil (for coating)

Once the baking time is over,remove the beets from the oven. Peel the beets and cut into eighths, or bite-sized pieces. Then add to the bowl with the dressing. Mix everything together. Arrange on plates, placing the blood orange segments in between. Place burrata on each serving, or tear into pieces if serving more than 2 people. Garnish with onion, a little olive oil, pepper and mint. Enjoy!

Enjoy your meal!
More delicious ideas for you