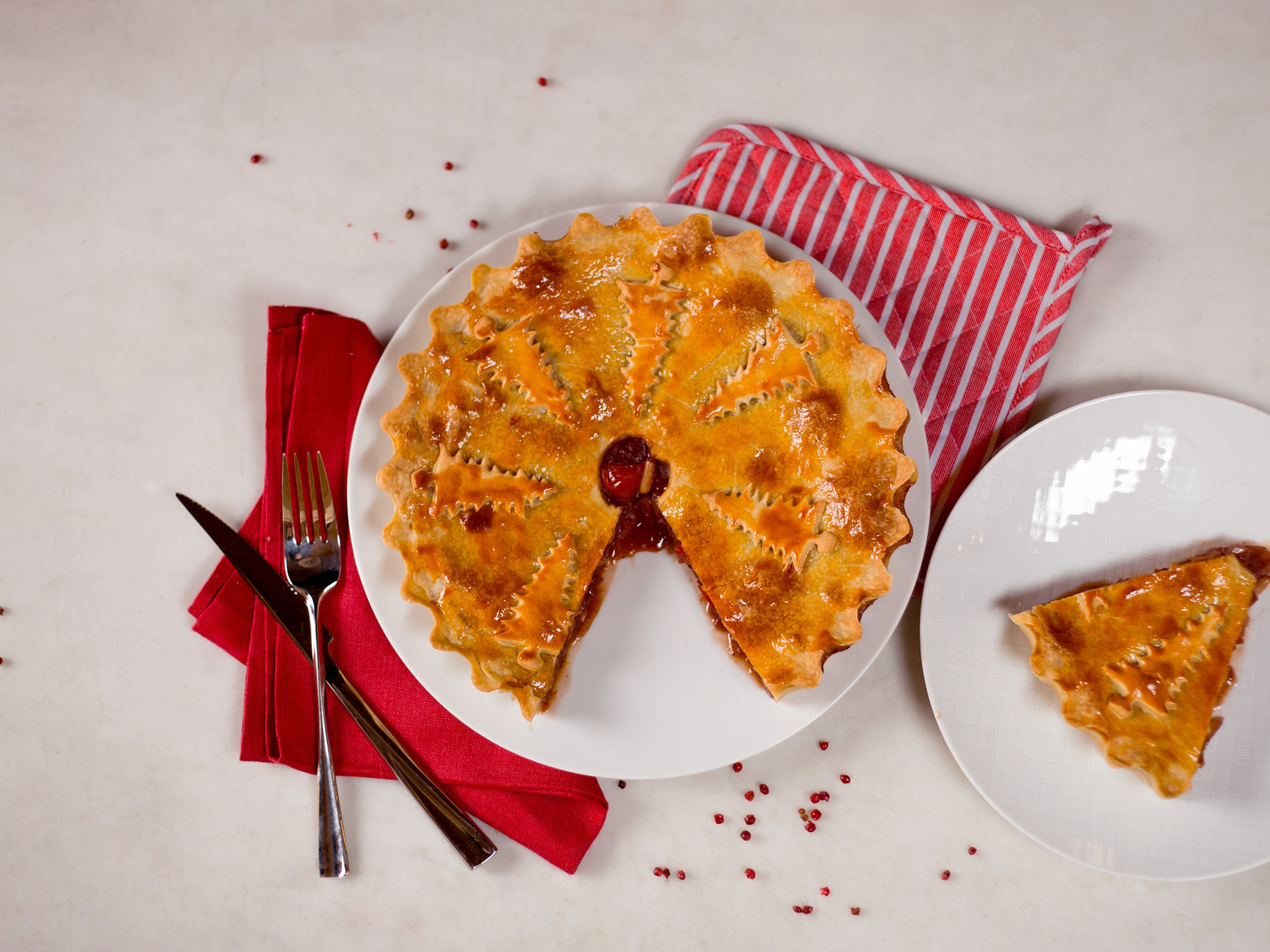 Red cabbage and apple pie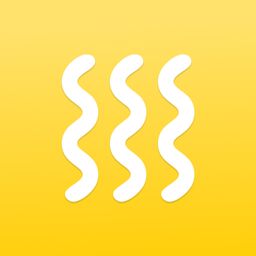 Editorial Team at Kitchen Stories
Ingredients
apple (large, e.g. Cox Orange, Gala)
Utensils
saucepan, cooking spoon, standing mixer or hand mixer with dough hooks, refrigerator, plastic wrap, large bowl, oven, cutting board, knife, large frying pan, small bowl, rolling pin, fork, tart baking dish, ladle, cookie cutter, brush
Take an
easy quiz

and discover more recipes you'll love!
How-To Videos
Homemade red cabbage
How to cut a bell pepper
How to fit dough into a pie dish
Pie crust - a basic recipe
Step 1/ 12

50 g

butter

26⅔ ml

water

40 ml

milk

⅛ tsp

nutmeg

salt

For the dough, add butter, water, and milk to a saucepan. Season with nutmeg and a pinch of salt. Heat the mixture until the butter has melted.

Step 2/ 12

standing mixer or hand mixer with dough hooks

In a standing mixer, or using a hand mixer with dough hooks, mix flour and warm milk mixture for approx. 6 - 10 min. until a smooth dough forms.

Step 3/ 12

refrigerator
plastic wrap
large bowl

Cover the dough and leave to cool for approx. 30 min.

Step 4/ 12

⅔

shallots

⅓ clove

garlic

⅓

apple

⅓

bell pepper

⅓

tomato

⅓

carrot

Preheat oven to 160°C/320°F. For the filling, quarter shallots and finely mince garlic. Cut apple, bell pepper, tomato, and carrot into small dice.

Step 5/ 12

66⅔ g

red cabbage

16⅔ g

pine nuts

⅛ tsp

cinnamon

salt

pepper

large frying pan
cooking spoon

Now, sauté shallots, garlic, bell pepper and carrot in some vegetable oil until slightly tender. Then, add tomato, apple, red cabbage, and pine nuts and continue sauteing for approx. 3 – 5 min. Season with some cinnamon, salt, and pepper.

Step 6/ 12

50 ml

vegetable stock

⅔ tbsp

Worcester sauce

⅔ tbsp

barbecue sauce

Add vegetable stock, Worcester sauce, and barbecue sauce to the pan. Let simmer for another 3 min.

Step 7/ 12

⅓ tsp

cornstarch

⅓ tsp

water

In the meantime, dissolve cornstarch in a bit of water and stir into sautéed vegetables until the sauce has thickened. This filling needs to be rather thick.

Step 8/ 12

Now, on a lightly floured surface roll out two thirds of the dough into a large round to form the bottom of the pie. Roll out the remaining third into another round to form the top of the pie. Both rounds should be approx. 0.5cm thick.

Step 9/ 12

Fit larger round into a greased tart baking dish. A dish with a removable bottom works best. Remove the overhanging edges. Use a fork to lightly prick the bottom of the crust.

Step 10/ 12

Now, transfer the prepared filing into the crust and smooth out the top.

Step 11/ 12

Cover the pie with the prepared top crust. Trim the excess leaving an overhang of approx. 1cm. Crimp overhang to seal the pie.

Step 12/ 12

If desired, use the remaining dough to cut out ornaments for garnishing. Cut out a small whole in the middle of the top to enable steam to release during baking. Brush pie with egg yolk and bake in preheated oven at 160°C/320°F until golden brown and enjoy.

Enjoy your meal!
More delicious ideas for you