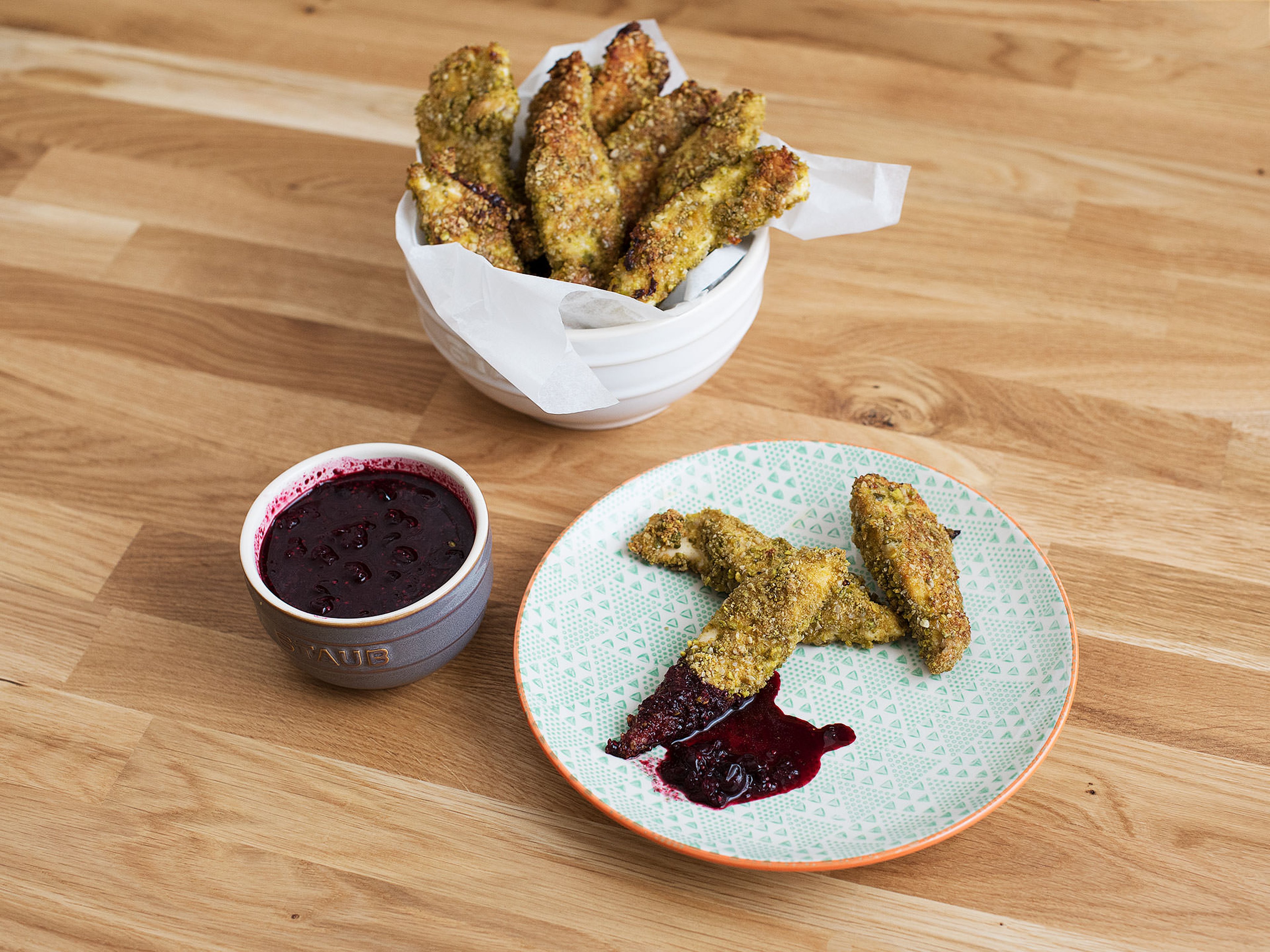 Pistachio-crusted chicken tenders with blackcurrant dip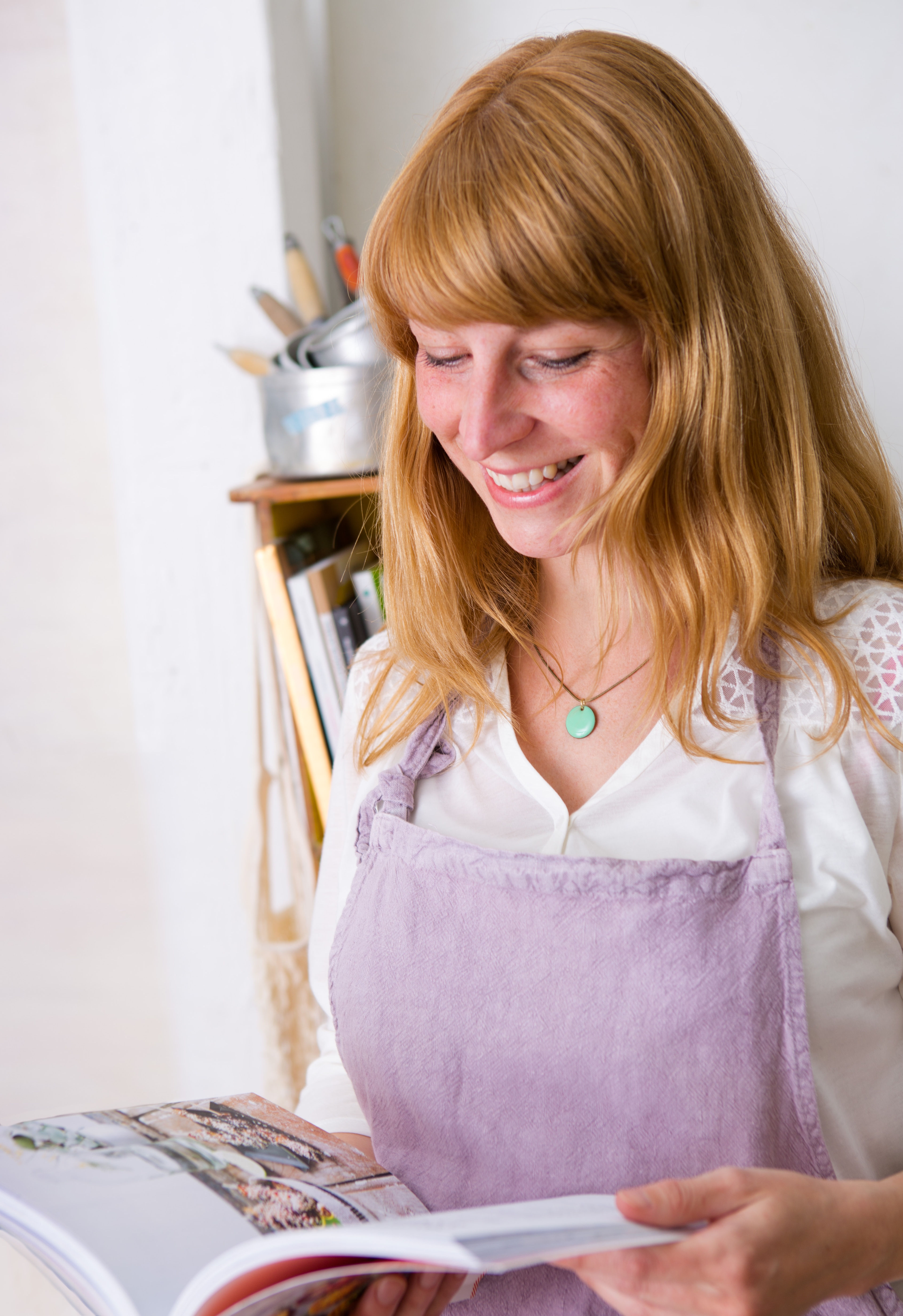 Utensils
oven, small saucepan, food processer, baking sheet, shallow plate, cutting board, knife, parchment paper (optional), shallow bowl
How to chop nuts
How to chop green herbs
How to bread and fry
Step 1/ 4

62½ g

blackcurrants

50 ml

water

1 tbsp

honey

1½ tsp

grainy mustard

Preheat the oven to 200°C/400°F. Wash the blackcurrants and add to a saucepan set over medium-high heat with water and honey. Simmer for approx. 5 min., then remove from heat and and add mustard. Transfer to a serving bowl and set aside.

Step 2/ 4

300 g

chicken breast

60 g

pistachios (shelled)

35 g

sunflower seeds

30 g

breadcrumbs

2½ g

parsley

¼ tsp

salt

⅛ tsp

cayenne pepper

food processer
baking sheet
shallow plate
cutting board
knife
parchment paper (optional)

Line a baking sheet with parchment paper, if needed. Cut the chicken breasts into strips. Blend the pistachios, sunflower seeds, breadcrumbs, parsley, salt, and cayenne pepper in a food processor until fine and uniform. Add the mixture to a shallow plate.

Step 3/ 4

Whisk the eggs in a shallow bowl and dredge each piece of chicken in them. Then coat each piece in the nut mixture well.

Step 4/ 4

Place the chicken tenders onto the baking sheet and drizzle with olive oil. Transfer to oven at 200°C/400°F for approx. 20 min., or until the chicken tenders are golden brown and the chicken is cooked through. Serve with the blackcurrant dip and enjoy!

Enjoy your meal!
More delicious ideas for you