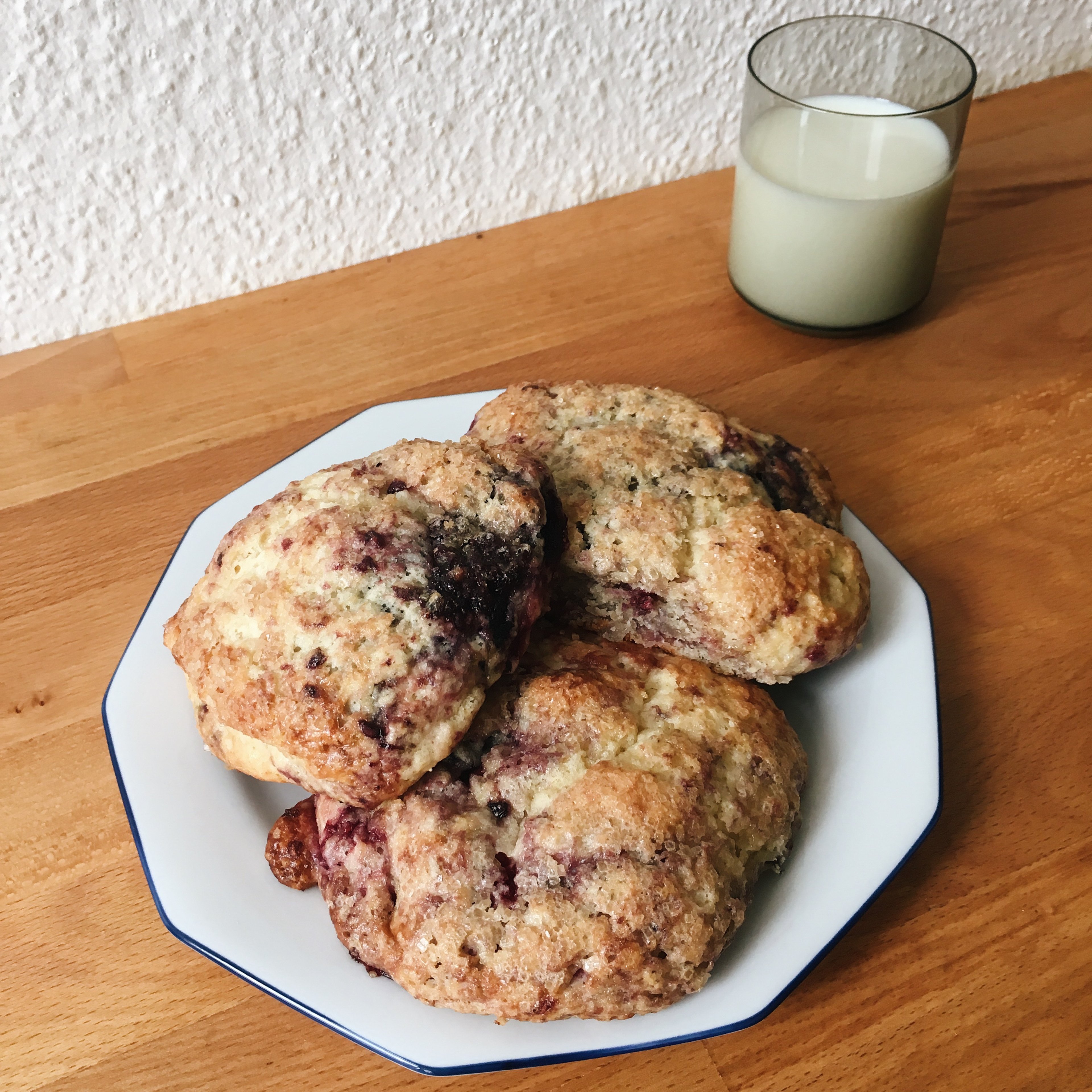 Mixed berry buttermilk scones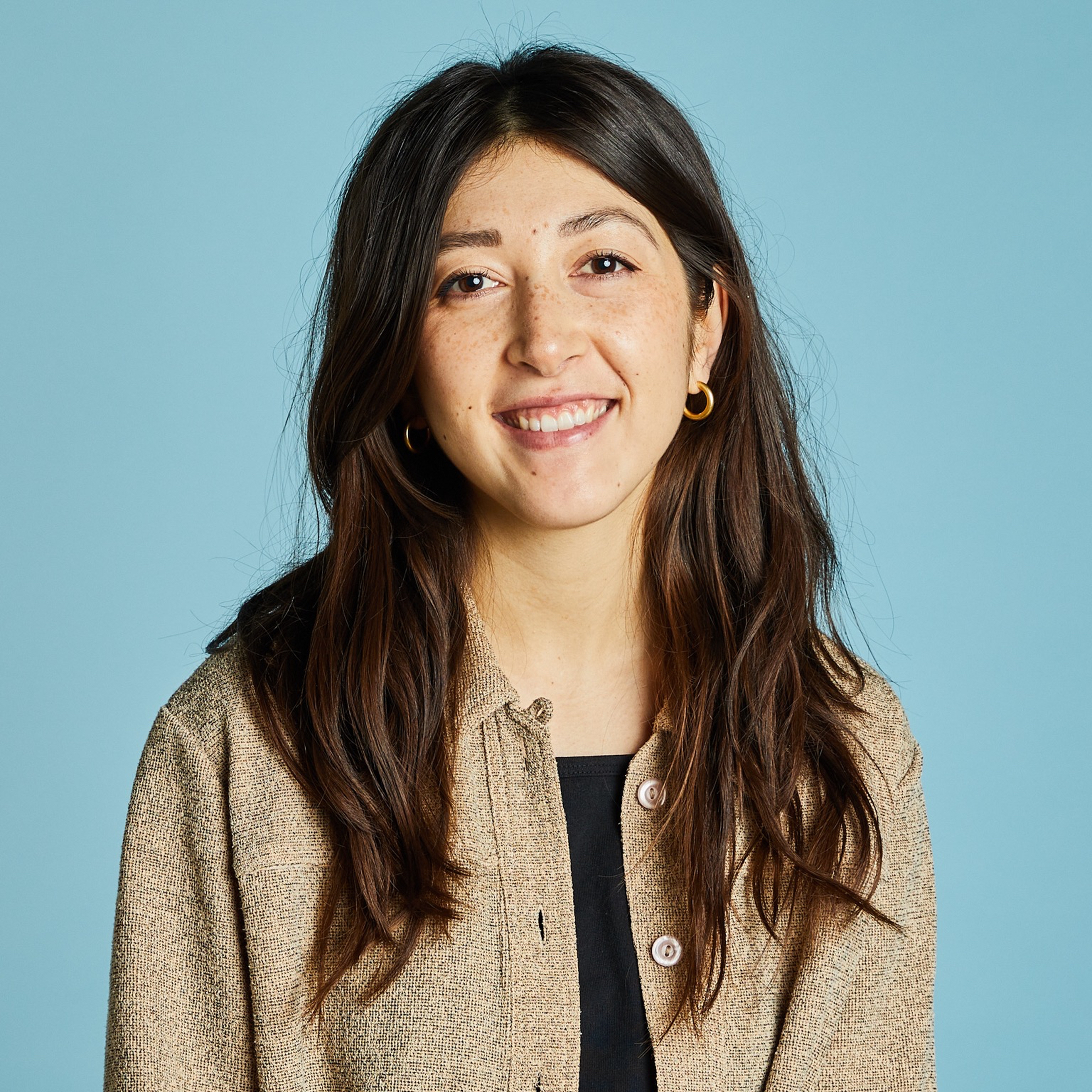 "I've made a lot of scones and biscuits in my life. They're easy to pull together, don't require any specialized equipment (like rolling pins or stand/hand mixers), and, when done right, are super delicious and comforting. But these, these are the best I've ever made. Not too sweet, soft and buttery inside, and crunchy on the outside, they require more patience and "work" than other recipes, but the outcome—basically scones that need no jam, no cream, no nothing—is so worth it."
Ingredients
raw sugar (for sprinkling)
Utensils
bowl (large), whisk, cutting board, knife, wooden spoon (optional), plastic wrap, bench scraper, parchment paper, baking sheet, oven, bowl (small), pastry brush
Step 1/ 7

93⅓ g

flour

⅛ tsp

baking soda

44½ g

sugar

¼ tbsp

baking powder

salt

In a large bowl, add flour, baking powder, baking soda, sugar, and a pinch of salt. Whisk to combine.

Step 2/ 7

50 g

unsalted butter (cold)

Cube cold butter and add to the bowl with the flour mixture and toss to coat, then use clean hands to combine. You're looking for a mixture with small pieces of butter throughout, no large chunks, like that of a pie crust. See video above for an example of the texture you are looking for.

Step 3/ 7

⅓ tbsp

vanilla extract

51⅛ ml

buttermilk (cold)

Create a well in the middle of the bowl, then add the buttermilk and vanilla extract. Stir with a wooden spoon, or use your hands, until a lumpy, sticky dough forms.

Step 4/ 7

22¼ g

mixed berries (frozen)

Add the frozen mixed berries to the bowl and mix just to combine. Cover with plastic and transfer to the fridge. Let chill at least 1 hr., or overnight.

Step 5/ 7

bench scraper
parchment paper
baking sheet

After chilling the dough, stir once or twice. It will be quite sticky. Transfer to a lightly floured work surface and gently press together and flatten into a rectangle—do not knead it. It should be approx. 5 cm/2 in. in height. Use a bench scraper dipped in flour to cut the rectangle into 9 equal pieces (some will be slightly smaller—don't worry), then transfer them to a parchment paper-lined baking sheet. Transfer to the freezer and freeze at least 2 hrs., or overnight. No need to cover them.

Step 6/ 7

¼

egg

raw sugar (for sprinkling)

oven
bowl (small)
pastry brush

Preheat the oven to 190°C/375°F. In a small bowl, use a fork to beat the egg with a pinch of salt. Position the frozen scones on your baking sheet so that there is a distance of about 3.8 cm/1.5 in. around each, as they will spread when they bake (you may have to bake them in batches). Brush the frozen scones with the egg wash, then sprinkle each generously with raw sugar.

Step 7/ 7

Bake at 190°C/375°F for approx. 18 - 20 min., rotating the baking sheet halfway through. Once the raw sugar has caramelized and the tops of the scones have some cracks, they're done. Let cool for approx. 5 min. before serving. They keep for up to 2 days wrapped tight in aluminum or plastic, but my favorite way to make them is to bake, let cool completely, refreeze, and then heat them up in the oven until they're extra golden and crunchy on the outside and warm all the way through. Enjoy!
More delicious ideas for you