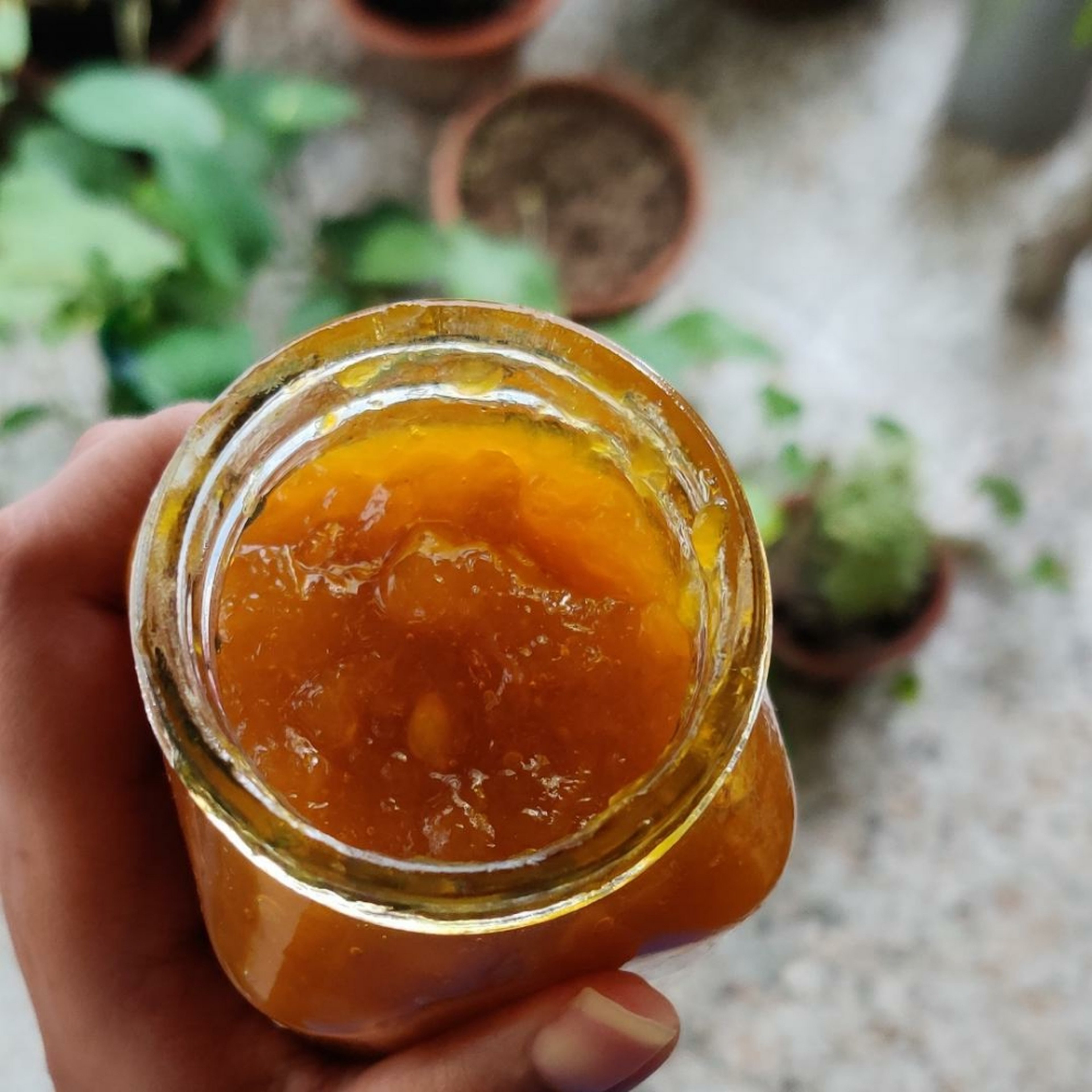 Homemade Mango Jam
"Mangoes in themselves are the ultimate crowd pleaser/dessert/snack/breakfast all in one. In India, summers begin with raw mangoes rich in electrolytes with tongue tingling sour notes. Then as the monsoons roll in, ripened varieties which can be combinations of tart, sweet, pulpy, stringy (no-no for jam), fruity and mild reach fruition. The ushering showers are even lovingly called 'Mango Showers'.However since the mango season is not as long as our list of variants, TGTJ (TG there's Jam)!"
Utensils
saucepan (large), whisk, glass jar
Step 1/ 5

Peel and roughly chop the mangoes and combine with ground refined sugar till evenly coated.

Step 2/ 5

Cook the mixture on medium - low flame, stirring and monitoring frequently to make sure the pulp doesn't stick to the pan.

Step 3/ 5

Once the mangoes start breaking down, add the lime juice and mix. Continue cooking and whisk mixture to breakdown the fruit chunks faster. Cook for 20 more mins or till jam turns translucent and begins to boil and thicken.

Step 4/ 5

To test the thickness, pour a drop on a cold surface, it should not drip. Once the jam is Amber and has set, remove from heat and rest for 15 mins.

Step 5/ 5

Pour the jam into a heat resistant glass jar that has been washed and dried. Allow it to cool to room temperature before sealing. Refrigerate.

Enjoy your meal!
More delicious ideas for you