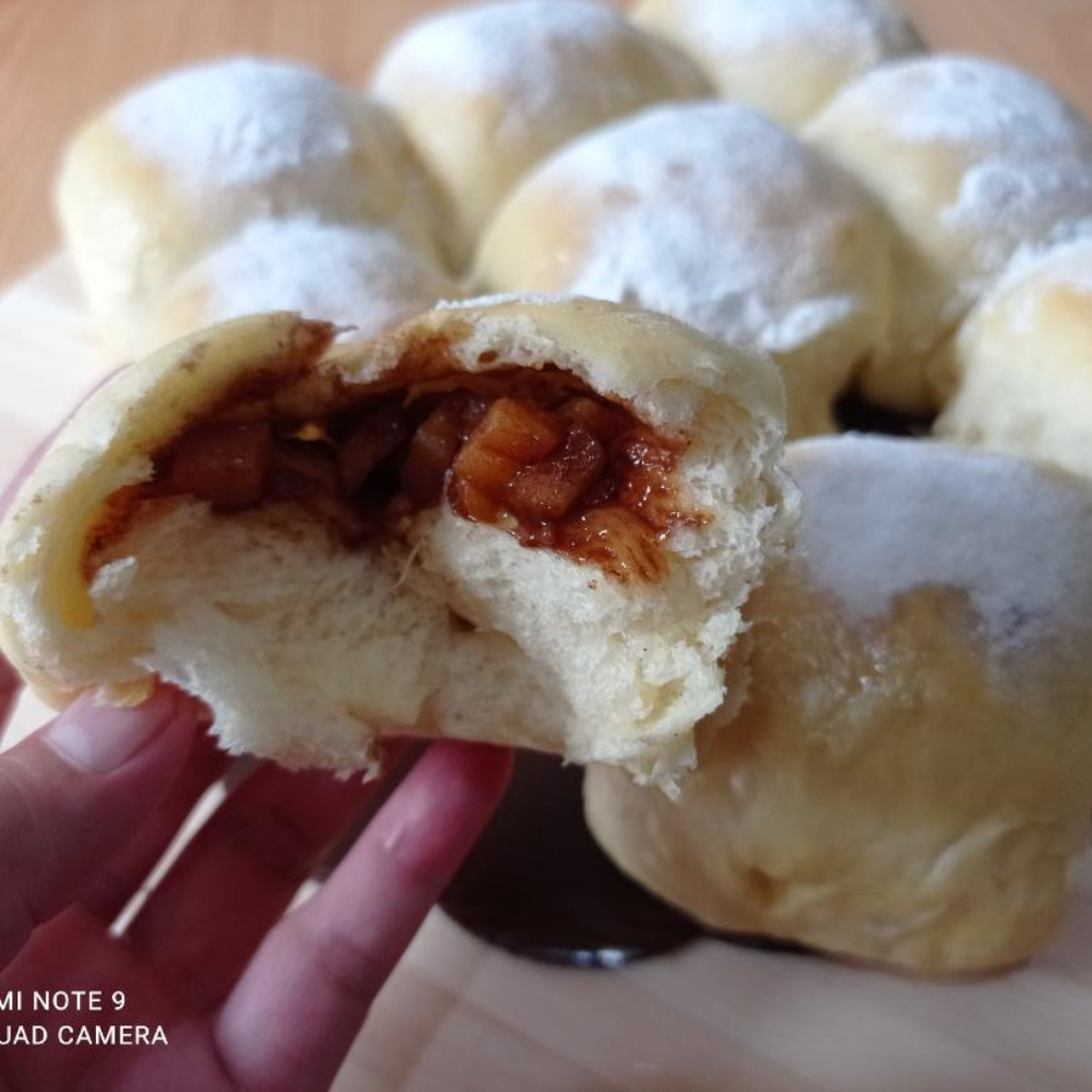 Apple Stuffed Buns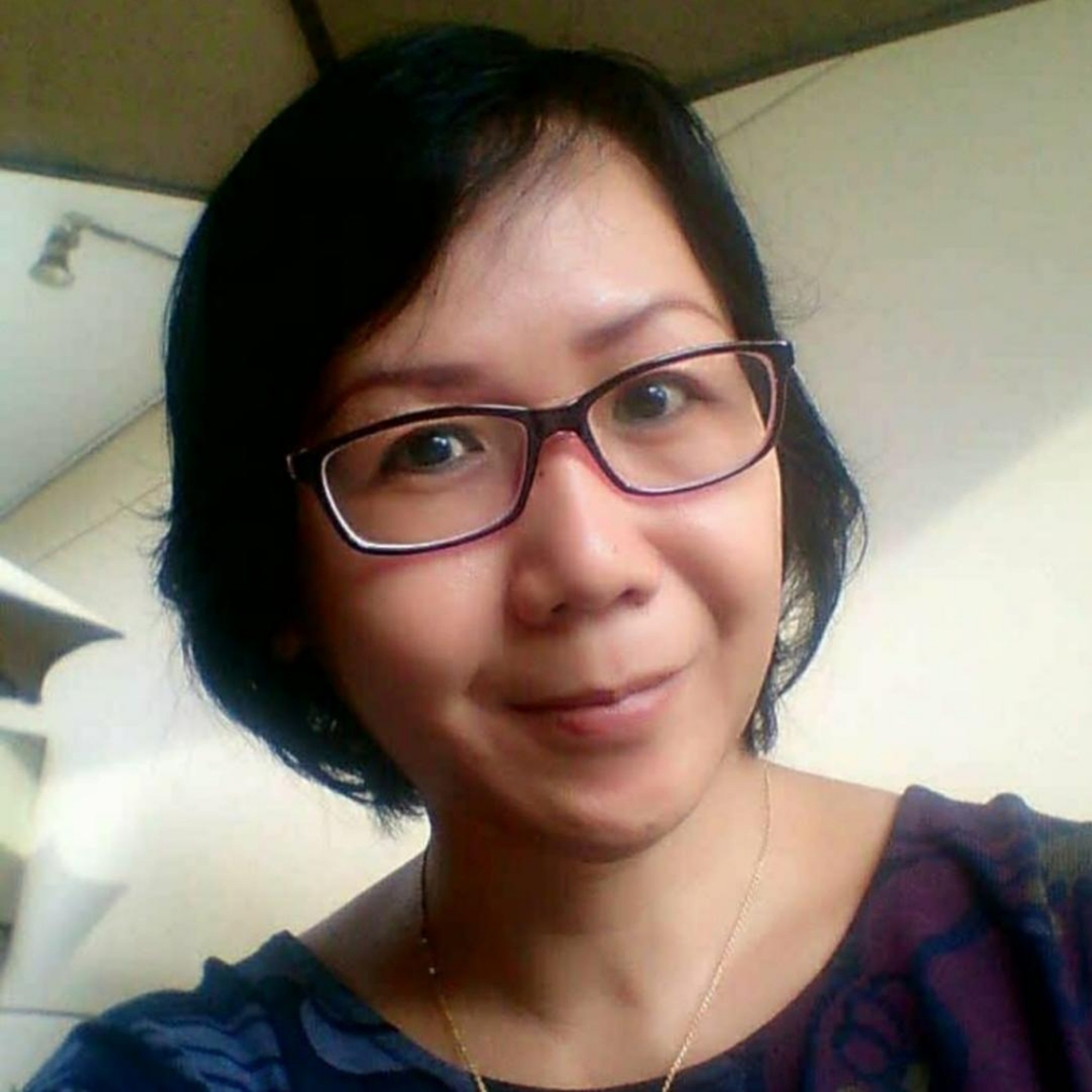 "These super soft and fluffy buns filled with amazing delicious apple filling. You will be surprised when you taste them. They are delicious for dinner, lovely dessert or breakfast treat. This one will remind you of apple pie."
Utensils
bowl, whisk, spatula, kitchen towel, sauté pan, baking pan, rolling pin, pastry brush, oven, sieve
Step 1/ 10

55½ ml

whole milk

¼

egg

11⅛ g

caster sugar

Prepare the dough : In a large bowl, mix together milk, egg and sugar. Mix well with the whisk

Step 2/ 10

90¼ g

flour

1½ g

instant dry yeast

⅔ tbsp

powdered sugar

Add flour, salt, and instant yeast, mix well with spatula until you get the dough form.

Step 3/ 10

Knead the dough : Add the butter and mix well with your hand. Then transfer the dough on the silicone mat. Knead the dough until smooth and elastic.

Step 4/ 10

Make the dough into a ball, add about 1 tbsp oil into the bowl and place the dough into the bowl, drizzle with oil. Cover the bowl with kitchen towel and let it rest for 1 hour.

Step 5/ 10

12¼ g

salted butter

½

apples

11⅛ g

palm sugar

17¾ ml

water

¼ tbsp

cornflour

⅛ tbsp

lemon juice

¼ tsp

ground cinnamon

⅛ tsp

ground nutmeg

Meanwhile, we make the apple filling. Add all of the filling ingredients into a pan, mix well and cook on medium heat until the apple has softened a bit and the mixture thickened. Transfer into a bowl and cool completely before using.

Step 6/ 10

After 1 hour, open the kitchen towel and punch the dough to remove the air bubbles. Make the dough into a ball and divide the dough into 9 pieces.

Step 7/ 10

Form every dough into a ball. Roll out and flatten the dough. Fill in with apple filling and close the dough. Place the dough into 22x22 cm or 9x9 inches and cover with kitchen towel. Let it rest for 30 minutes.

Step 8/ 10

After 30 minutes, brush them with egg wash (1 egg + 1 tbsp milk)

Step 9/ 10

Preheat your oven 180 degrees C or 350 degrees F and bake them for 20-25 minutes.

Step 10/ 10

After baking, let the buns cool. After completely cool, sprinkle the buns with powdered sugar. Enjoy!!

Enjoy your meal!
More delicious ideas for you