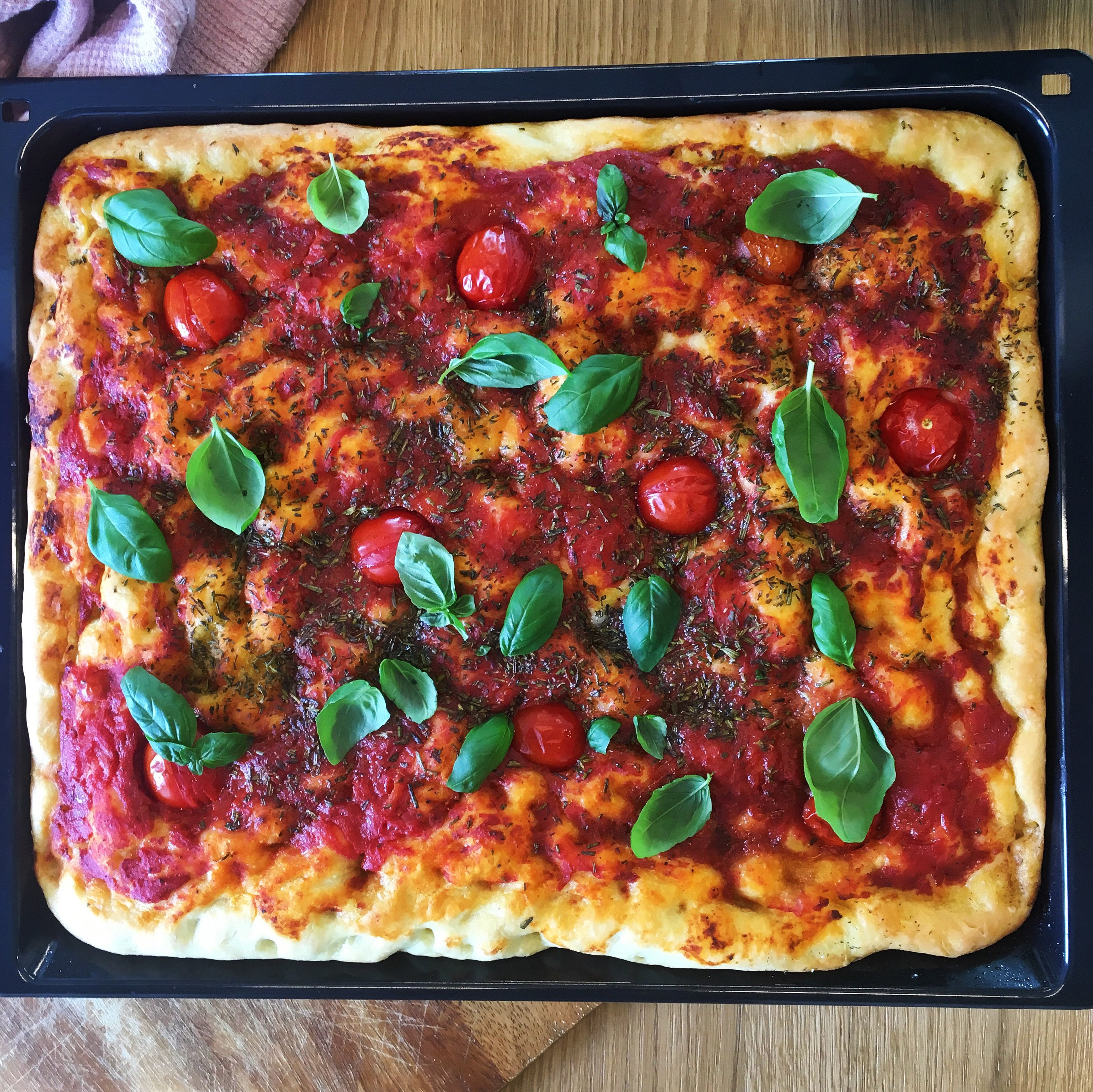 Focaccia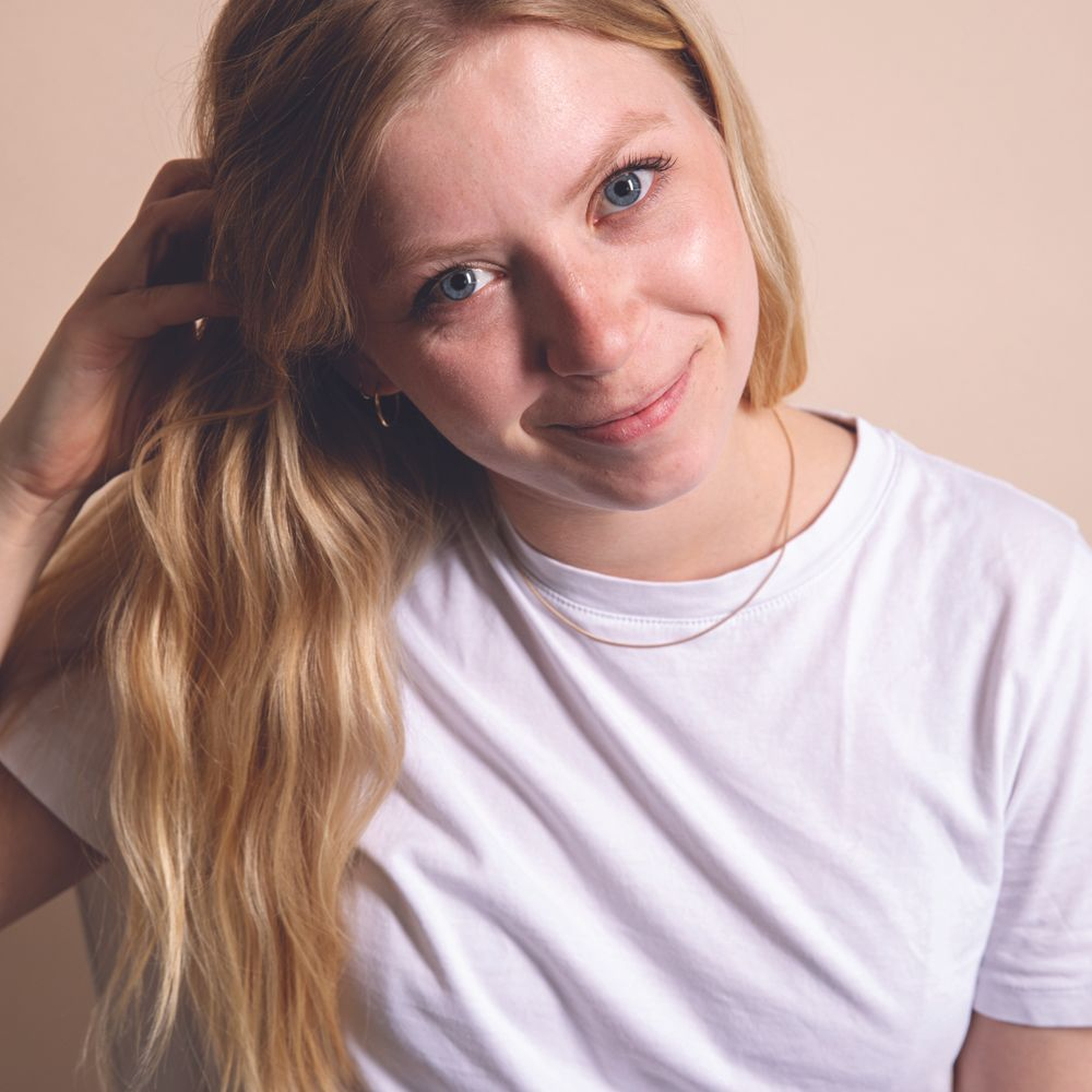 "For me, this foccacia recipe is an absolute all rounder. You can prepare infinite variations using this as the base, from potato and rosemary to olives, or even just topping it with mozzarella. There are no limits to your creativity, so let it run wild! 🍅 #waskochthanna 👩🏼‍🍳"
Ingredients
canned whole peeled tomatoes
Utensils
2 whisks, large bowl, wooden spoon, rolling pin, liquid measuring cup, knife, bowl, cutting board, fork
Step 1/ 13

Before I start cooking I always prepare all the ingredients I need, this is called mise en place! 👩🏼🍳

Step 2/ 13

2 kg

flour

1000 ml

water

200 g

olive oil

60 g

fresh yeast

Mix the fresh yeast with water and olive oil in a large bowl. Then add the flour and mix until fully combined.

Step 3/ 13

Add salt and sugar.

Step 4/ 13

Mix everything together with the handle of a wooden spoon.

Step 5/ 13

Mix and knead until you have a thick dough This can take about 5 min. 💪

Step 6/ 13

Roll out the dough with a rolling pin.

Step 7/ 13

Grease a baking sheet with olive oil and carefully transfer the dough to the baking sheet.

Step 8/ 13

200 g

olive oil

200 ml

water

whisk
liquid measuring cup

Mix remaining water and olive oil.

Step 9/ 13

Work 1/3 of the water-oil mixture into the dough with your fingers. While the dough is rising, work in the remaining water-oil mixture in 2 steps. In total the dough should rise for 1 hour at room temperature. You can see that the dough is ready for the oven when small bubbles have formed on the surface. Meanwhile you can preheat the oven to 165°C/325°F.

Step 10/ 13

400 g

canned whole peeled tomatoes

rosemary

thyme

knife
bowl
cutting board
fork

Roughly chop rosemary and thyme. Use a fork to press and break down the canned tomatoes. Season with salt and pepper.

Step 11/ 13

Spread tomato sauce on the focaccia dough. Add mixed cherry tomatoes and press in. Sprinkle with rosemary and thyme.

Step 12/ 13

Bake for approx. 35 min.

Step 13/ 13

Garnish with fresh basil. Enjoy your meal. 🍷

Enjoy your meal!
More delicious ideas for you