Christian makes pasta al forno (Italian pasta bake)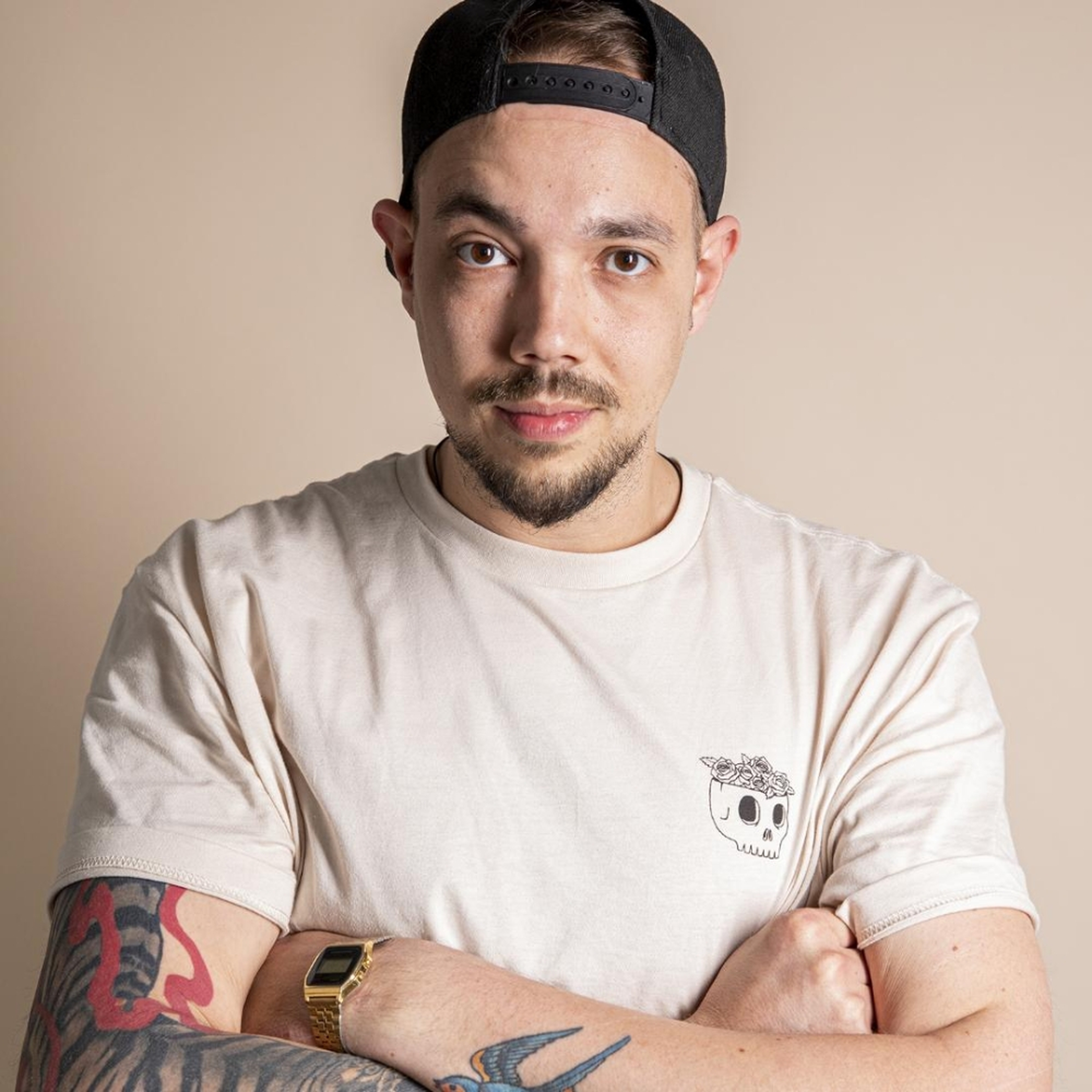 "The best thing about this Italian pasta bake is that it's really versatile. For a little variety, I would recommend adding salami, capers, anchovies, chili, ricotta, or pecorino. This is also a great place to use up any leftover veggies in your fridge. If you want to use bacon, I would recommend frying it first for extra texture and additional flavor."
Utensils
cutting board, knife, grater, pot, spatula, pot (small), slotted spoon, pot (large), colander, oven, bowl (large), baking dish (11x7 in.), aluminum foil
How to cook the perfect egg
How to grate cheese
How to prepare garlic
How to deglaze
How to cook pasta
Step 1/ 4

½

onion

½ clove

garlic

100 g

Parmesan cheese

50 ml

white wine

300 ml

tomato purée (passata)

1½ tbsp

olive oil (for frying)

salt

pepper

cutting board
knife
grater
pot
spatula

Mince onions and garlic. Grate Parmesan cheese. Heat olive oil in a pot over medium heat and sauté the onion and garlic until translucent. Deglaze with white wine and let the liquid reduce slightly. Add the tomato purée and season with salt and pepper. Bring to a simmer and let cook for approx. 15 min.

Step 2/ 4

1½

eggs

200 g

paccheri pasta

pot (small)
slotted spoon
pot (large)
colander

In the meantime, bring a small pot of water to boil. Gently add the eggs to the pot with a slotted spoon and let cook for approx. 7 min. Remove eggs with a slotted spoon, then rinse, peel, and quarter them. Bringe a large pot of salted water to boil and cook the pasta for approx. 8 – 10 min. Drain.

Step 3/ 4

50 g

peas (frozen)

1

Italian sausages

5 g

basil

62½ g

mozzarella cheese

3 slices

Prosciutto di Parma

oven
bowl (large)
baking dish (11x7 in.)

Preheat the oven to 200°C/400°F. In a large bowl, combine the pasta with two-thirds of the grated Parmesan cheese, the peas and two-thirds of the tomato sauce. Add to a baking dish. Remove the sausage casing from the Italian sausage, then scatter bite-size chunks of sausage, eggs, basil, mozzarella, and Prosciutto di Parma over the pasta. Add the remaining tomato sauce and remaining Parmesan cheese on top.

Step 4/ 4

Cover the baking dish with aluminum foil. Bake at 200°C/400°F for approx. 40 min. Remove the aluminum foil and bake for approx. 5 min. more, or until the surface is golden brown. Remove from the oven and let rest for 10 min. before serving. Enjoy!

Enjoy your meal!
More delicious ideas for you