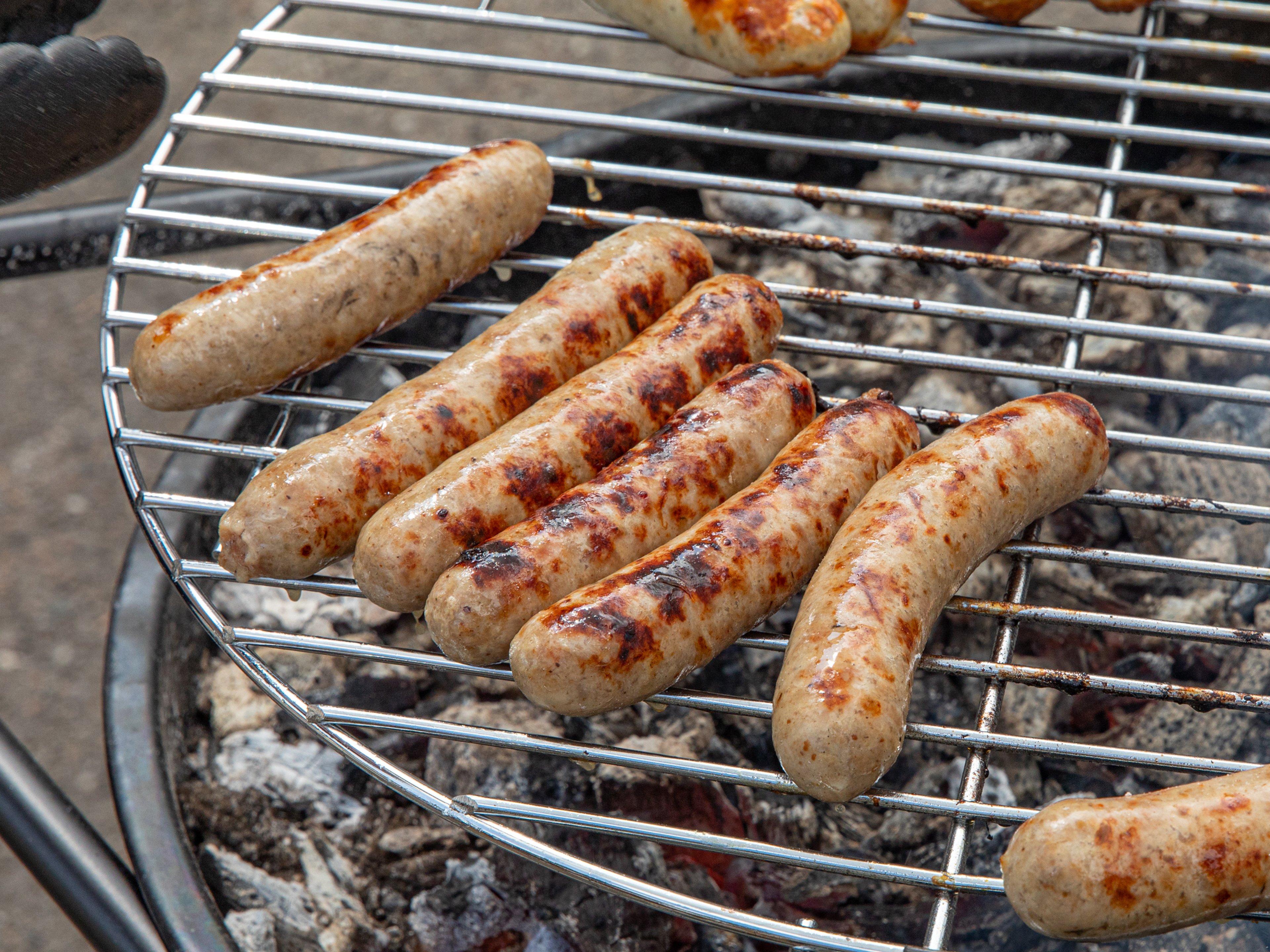 Homemade bratwurst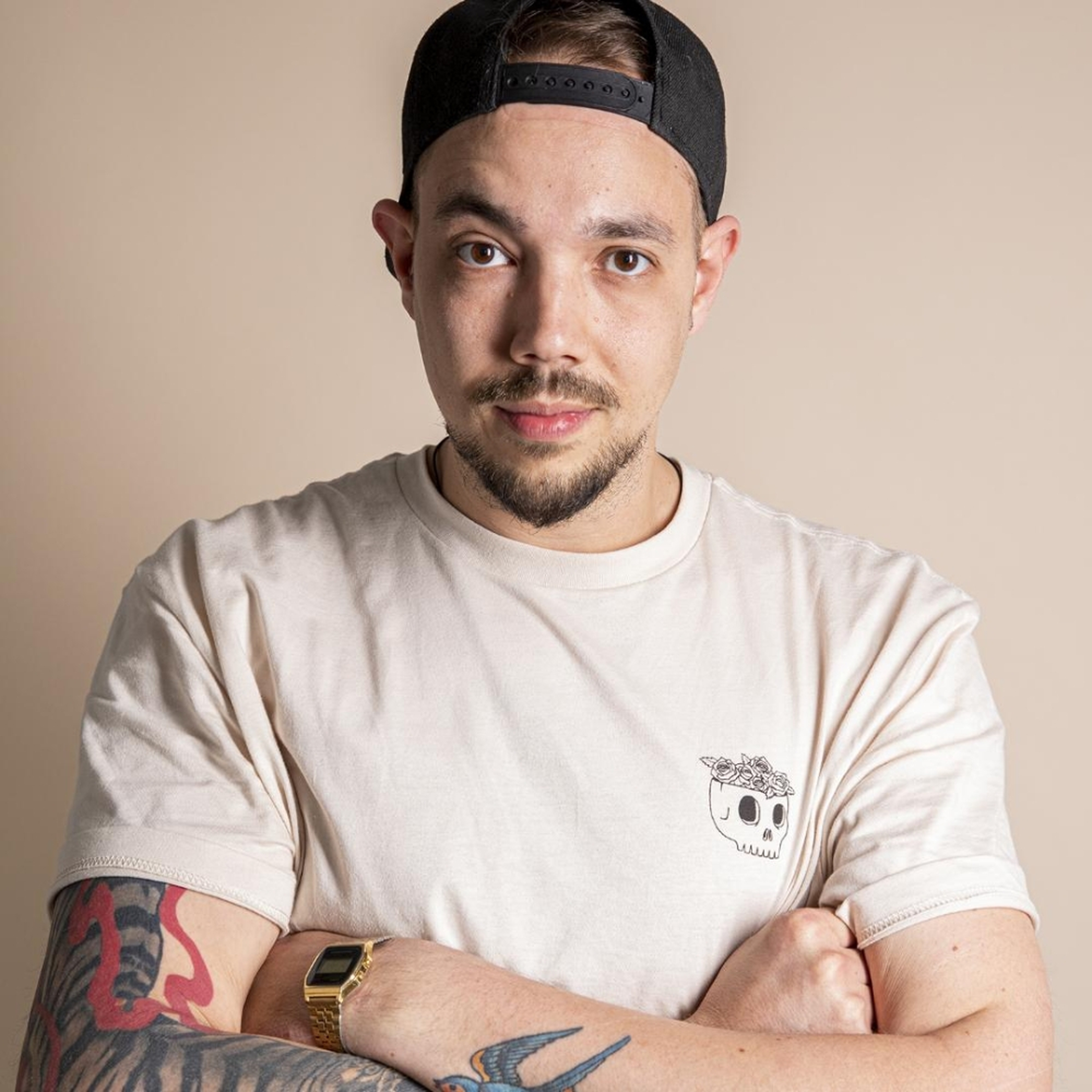 "It simply does not get any better than homemade! In this recipe, it is especially important to pay attention to high quality meat. Special thanks at this point to the guys from the butchery Kumpel & Keule in Berlin, who have made it their business to give the meat and the craft its dignity back. After mixing the sausage mixture, be sure to fry a small sample to check the level of salt and the consistency."
Ingredients
vegetable oil (for frying)
Utensils
bowl, cutting board, knife, 2 frying pans, spatula, food grinder, bowl (large), sausage maker
Homemade spicy ketchup
Homemade ketchup
How to reach the perfect temperature for frying
How to cut an onion
Step 1/ 4

⅔ meters

sausage casing

⅛

onion

¼ cloves

garlic

⅛ tbsp

ground coriander

⅛ tbsp

ground mace

⅓ cl

apple liquor

bowl
cutting board
knife
frying pan
spatula

Place the sausage casing in lukewarm water in a small bowl. Dice the onions and garlic. Sauté in a pan with a little oil until translucent and slightly caramelized. Add the coriander powder and mace and sauté briefly, deglaze with the schnapps. Boil away the schnapps completely and let the onion mixture cool down.

Step 2/ 4

⅛ kg

pork belly

⅛ kg

pork neck

3⅜ g

dried apples

¼ slices

sandwich bread

⅛ tbsp

mustard

salt

pepper

Parry the pork belly, i.e. remove the rind and cartilage. Cut the pork neck and pork belly into small pieces so that they fit into the opening of the meat grinder. In a large tub or bowl, mix the meat with the onions, crumbled dried apple pieces and shredded toast. Gradually grind the mixture once with the middle disk. Now mix the meat mixture with mustard, salt and pepper and knead well.

Step 3/ 4

vegetable oil (for frying)

Fry a small sample of the sausage stuffing in a pan with a little oil to achieve the right seasoning. Pour the mass into the stuffing machine without air. Then moisten the stuffing spout a little and pull on the wet casing and knot it at the end.

Step 4/ 4

Fill the mass into the casing with constant pressure. First of all, make a large sausage snail. Then twist the sausages into the desired size. Now either fry directly or vacuum or freeze. Enjoy!

Enjoy your meal!
More delicious ideas for you