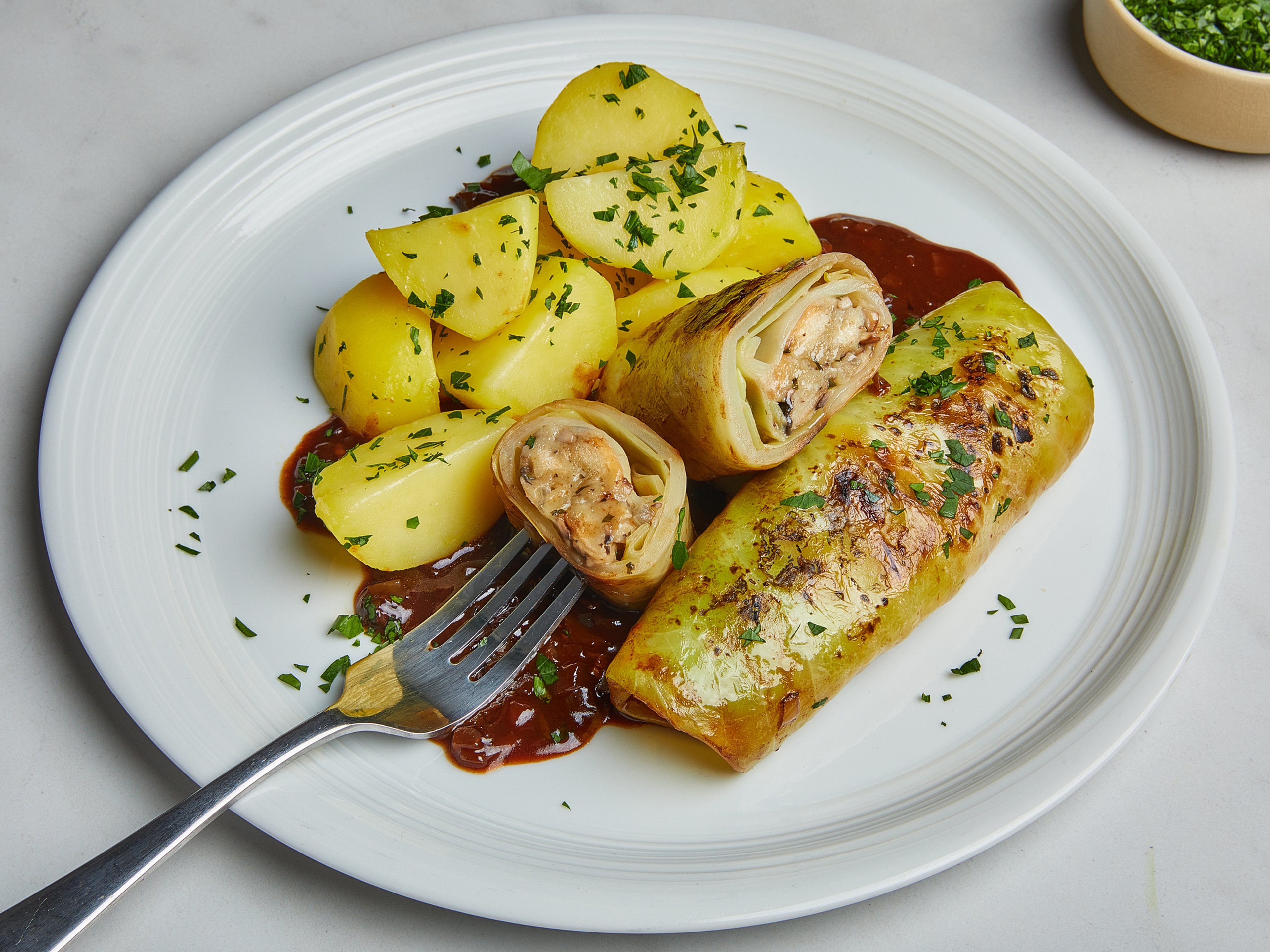 Vegan cabbage rolls with onion gravy and potatoes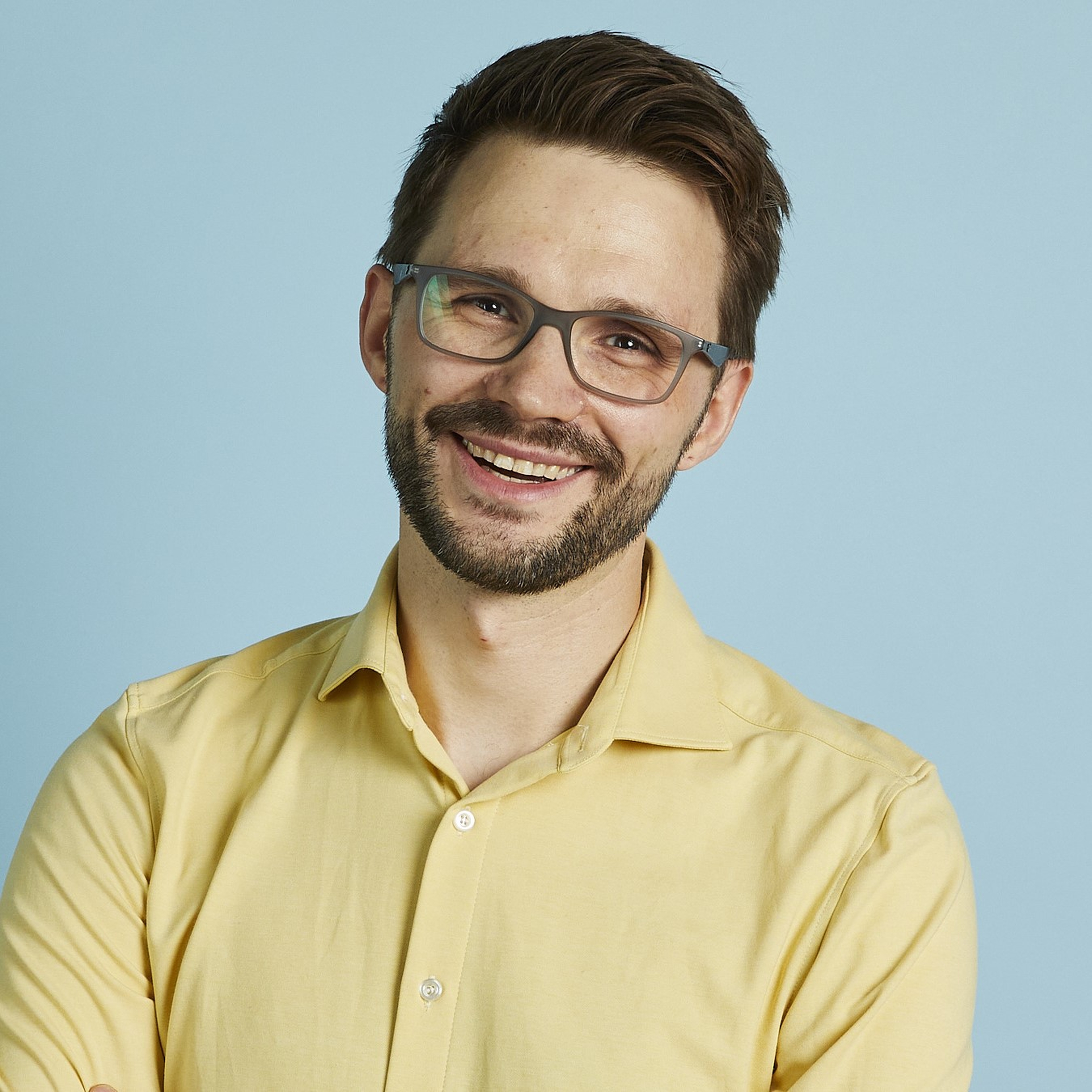 "In this recipe, delicious dumpling-like mushroom fillings are rolled into cabbage leaves and make rolls that are not only vegetarian but also vegan. If you prefer to keep them vegetarian, sauté your parsley potatoes with butter instead of margarine. Use a large cabbage so that the leaves are big enough to wrap around the fillings. You can also finely chop the remaining cabbage and add it to the sauce. Keep in mind it takes a bit of time to prepare the filings and roll them into shape. The good news is that the rolls do keep fresh in the refrigerator until the next day; if you prepare them a few days ahead, you can also freeze and defrost them before cooking. The freeze-and-defrost works with already cooked cabbage rolls, as well as with the raw ones."
Ingredients
unsweetened plant-based milk
Dutch-process cocoa powder
vegetable oil (for frying)
Utensils
pot (large), knife, cutting board, 2 cooking spoons, bowl (large), kitchen twine, roasting pan (with lid), tongs, bowl (small), peeler, colander
How to chop green herbs
How to prepare garlic
How to cook potatoes
How to chop cabbage
Step 1/ 4

½

white cabbage

10 g

parsley

150 g

bread rolls

125 g

button mushrooms

1

onions

1 cloves

garlic

100 ml

unsweetened plant-based milk

⅛ tsp

ground nutmeg

½ tbsp

mustard

vegetable oil (for frying)

salt

pepper

pot (large)
knife
cutting board
cooking spoon

In a large pot, bring water and salt to a boil. Remove stalk from cabbage. Blanch cabbage head for approx. 10 min. until outer leaves are soft and peel off easily. Remove from water, let cool briefly, and peel off enough cabbage leaves for the amount of rolls. Finely chop parsley. Cut bread rolls into cubes. Coarsely chop mushrooms. Peel and finely dice onions. Peel and mince garlic. Remove water from the pot and wipe dry. Return the pot to medium heat and heat a little vegetable oil. Add mushrooms, half of the onion cubes and sauté for approx. 3–4 min. until translucent. Deglaze with plant-based milk and season generously with nutmeg, mustard, salt and pepper.

Step 2/ 4

bowl (large)
kitchen twine

Add the bread cubes, half of the chopped parsley and the onion-milk mixture to a large bowl and gently knead into a sort of dumpling filling. Scoop approx. 2–3 tbsp of the filling onto the center of a cabbage leaf, roll it up and set aside. To do this, fold both sides over the filling and roll up from the stalk. Continue with the remaining cabbage leaves. If needed, seal cabbage rolls with a toothpick or some kitchen twine.

Step 3/ 4

½ tbsp

tomato paste

50 ml

red wine

100 ml

vegetable broth

1½ tbsp

soy sauce

¼ tbsp

Dutch-process cocoa powder

½ sprig

thyme

½ tbsp

starch

vegetable oil (for frying)

salt

pepper

roasting pan (with lid)
tongs
cooking spoon
bowl (small)

Heat a little vegetable oil in a roasting pan, or large, deep frying pan and fry the stuffed cabbage rolls on all sides until golden brown. Remove briefly from the roaster and set aside. Add some vegetable oil again. Add garlic and remaining onion and sauté for approx. 2–3 min. Add tomato paste and fry briefly. Deglaze with red wine, allow alcohol to evaporate and then add broth, soy sauce, cocoa powder and thyme. Season with salt and pepper. In a small bowl, mix cornstarch with a little water and add to thicken the sauce. Stir well and bring to a boil until the sauce is thickened enough. Add the fried rolls, cover and let simmer on low heat for approx. 30 min.

Step 4/ 4

⅝ kg

waxy potatoes

½ tbsp

margarine

salt

Rinse the previously used large pot and fill with water. Add salt and bring to a boil. Meanwhile, peel potatoes, cut into halves or quarters depending on size, add to pot and cook over medium heat for approx. 10–15 min. Then drain water, return potatoes to the pot and sauté with margarine for approx. 2 min. Remove from heat and cover with a lid. Just before serving, add remaining parsley. Serve the cabbage rolls with parsley potatoes and onion gravy.

Enjoy your meal!
More delicious ideas for you