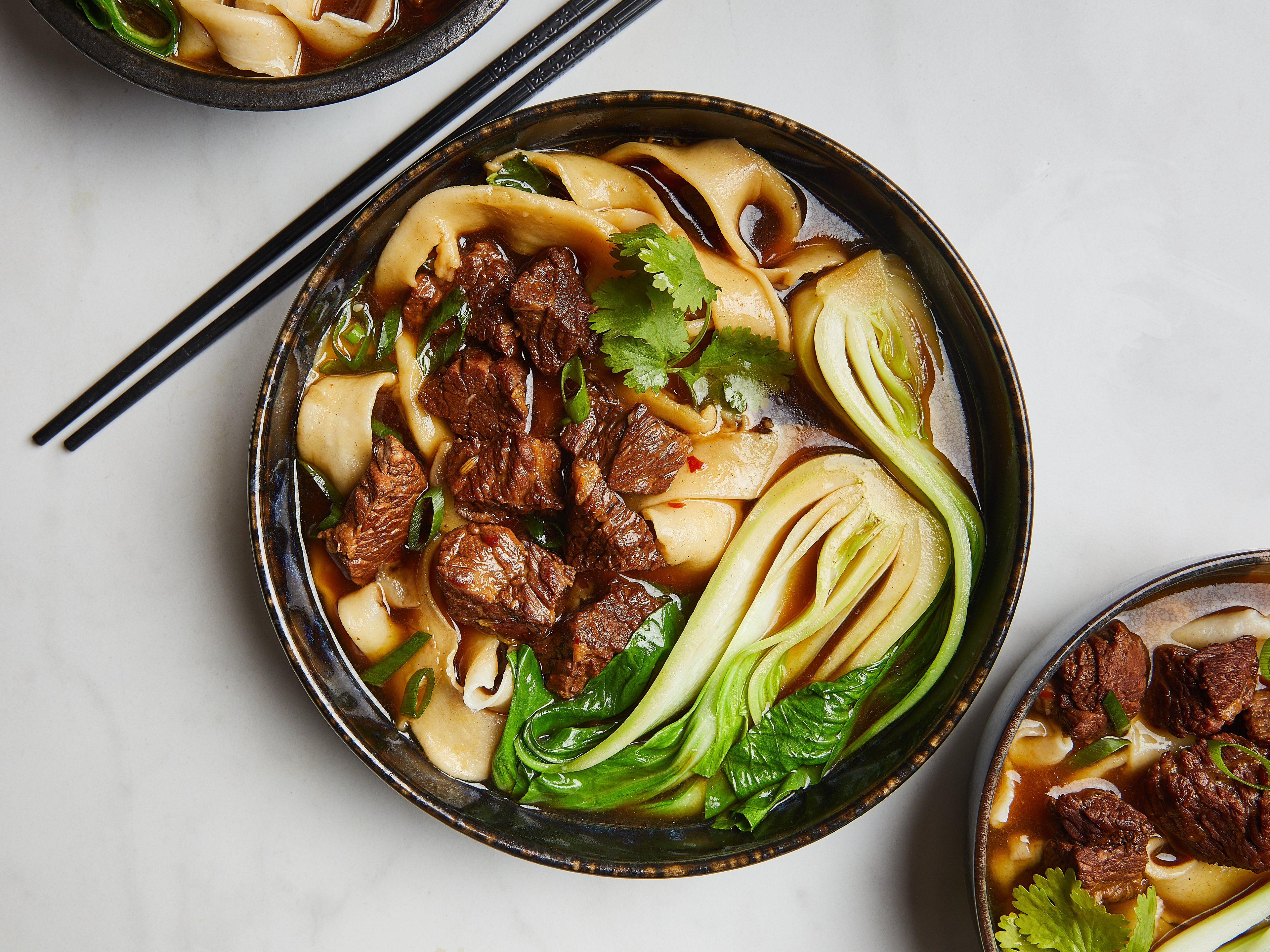 Braised beef noodle soup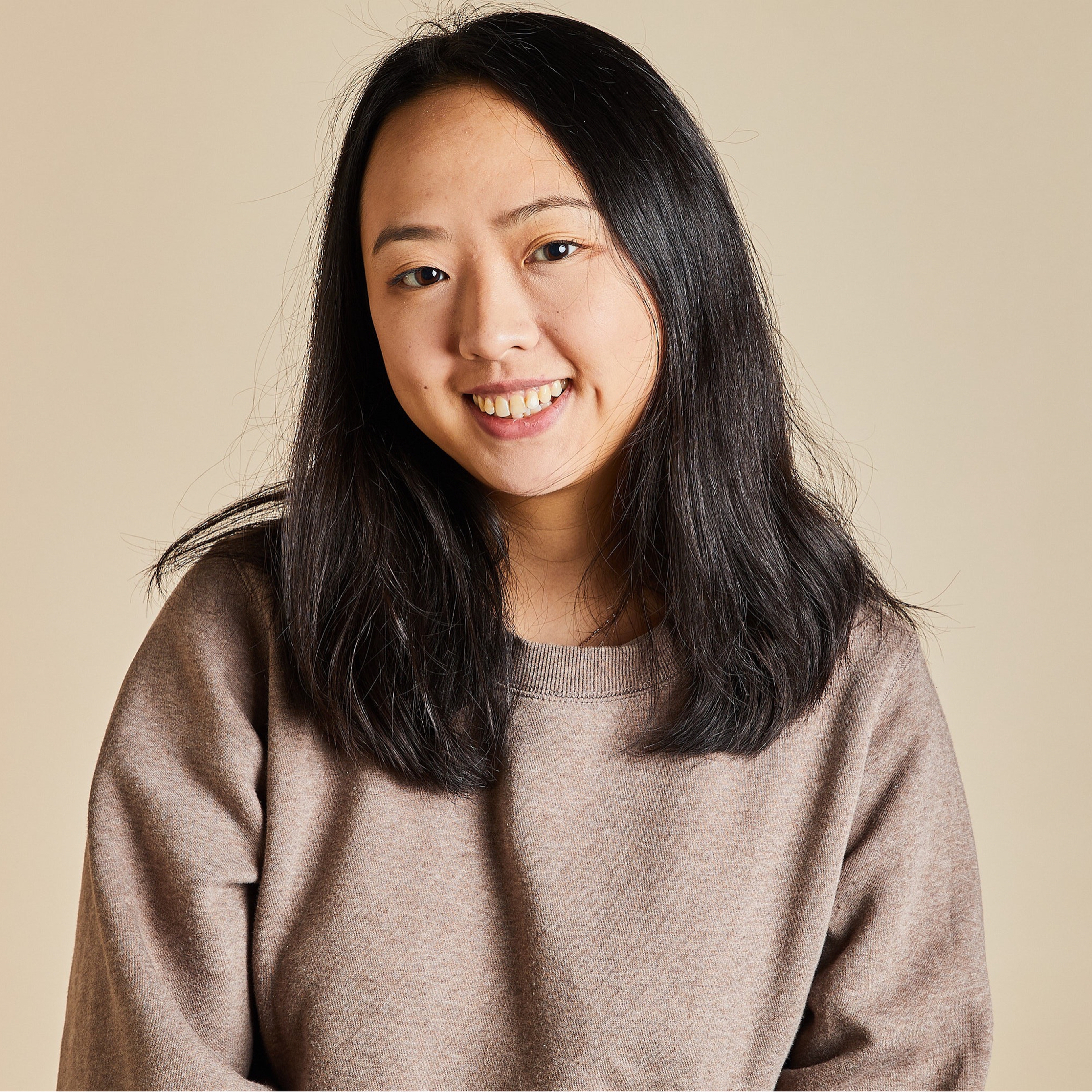 "Braised beef (红烧牛肉) is a popular dish I grew up eating, served over noodles or rice (for rice, add less stock so the stew is thicker). The best beef cut is with some fat and tendon, for example, beef shank (which is known as soup meat in Germany), or brisket. You can serve it with the noodle of your choice, but I highly recommend you check out the guide on making Chinese noodles at home linked below! For ingredient substitution: I used the more basic spices for a Chinese red braised stew while traditionally more spices are used. The ultimate shortcut is to use ½ to 1 tsp five spice powder. Dark soy sauce can be skipped and add a bit more light soy sauce (mind the salt level!) Sichuan chili bean paste, also used in mapo tofu, is available in most Asian grocery stores or online."
Ingredients
doubanjiang (Sichuan chili bean paste)
Utensils
cutting board, knife, large pot with lid, spatula, large pot, ladle
Homemade Chinese noodles, 2 ways
Homemade beef stock
How to cut an onion
How to cut green onions
Step 1/ 4

1 slices

ginger

½

scallion

250 g

beef soup meat

cutting board
knife
large pot with lid

Thinly slice ginger. Roughly cut scallion to long sticks, saving some green part for styling. Cut the beef into bite-sized chunks. Add to a heavy-bottom pot (you can use a normal one if you don't happen to have a cast iron one) and cover with cold water with 2 slices of ginger. Bring it to a boil over medium heat, cook for approx. 3 min. Drain and wash the foam from the meat if necessary, set aside. Rinse the pot and dry for the next step.

Step 2/ 4

1

ginger

½ tbsp

doubanjiang (Sichuan chili bean paste)

1½ tbsp

light soy sauce

vegetable oil

In the same pot, heat some vegetable oil over medium heat. Once warm, add the sugar, melt and let caramelise until golden. Then add the beef chunks, stir to coat the chunks in the melted sugar. Add the remaining ginger, scallion, chili bean paste and all the spices to the beef. Fry briefly until fragrant. Then add light and dark soy sauce.

Step 3/ 4

250 ml

beef stock

100 ml

water

Add the stock and the water to the pot and bring it to a simmer. Cook the beef with the lid on, over medium-low heat, stew for at least 45 min., or until the soup has reduced, and the beef is soft. You can also cook longer for up to 2 hr. for a more tender meat.

Step 4/ 4

2 heads

bok choy

150 g

Asian wheat noodles

5 g

cilantro

Approx. 10 min. before your beef is ready, quarter bok choy. Set up a pot of water to boil, add your noodles and cook according to instructions. At the end of cooking time, add bok choy, cook for approx. 1 min. Divide the noodles and bok choy in bowls, add some cooking water (about 1 ladle per bowl or as wished), then top up with the braised beef and the soup. Garnish with cilantro and scallion if desired.

Enjoy your meal!
More delicious ideas for you